History of the Blohm&Voss Bv238
The Blohm&Voss Bv238 V was one of the seven variants of the Bv238 family, varying from V1-6 and Bv250, a land version of the Bv238. Development began in 1941 after the relatively smaller Blohm&Voss Bv222, nicknamed "Wiking".
Because of allied bombings of German Cities in the mid-years of World War II, only one airworthy Bv238 was produced, and it never had self defense armament like this example of the Bv238 I built.
The original Bv238 was planned to be a cargo flying boat, hauling materials and resources to the outer reaches of the Third Reich but was also planned to become a large strategic bomber, able to carry 20 250kg bombs between engines 2-3 and 4-5.
Trials began in late 1944, flying twice withing Lake Schaal. Alas, the Bv238 flying boat was sunk few days before the end of World War II with inconclusive evidence as to whom sank it.
This Plane Features
-Detailed Flight Deck
-Medium LOD defense turrets
-VTOL Controlled Flaps 0-45*
-Working Cargo Door
I really do wish I made this plane mobile friendly but with its size, and complex shape, 173 more parts were nessecary to make it Airworthy and seaworthy, and to make it more realistic but to also have good performance. Actually this is my third time building and uploading the Blohm&Voss Bv238 with previous renditions coming from silver and bronze era.
AG controls are
(1=Cargo Door)
(2=Open bombbay and ready bombs)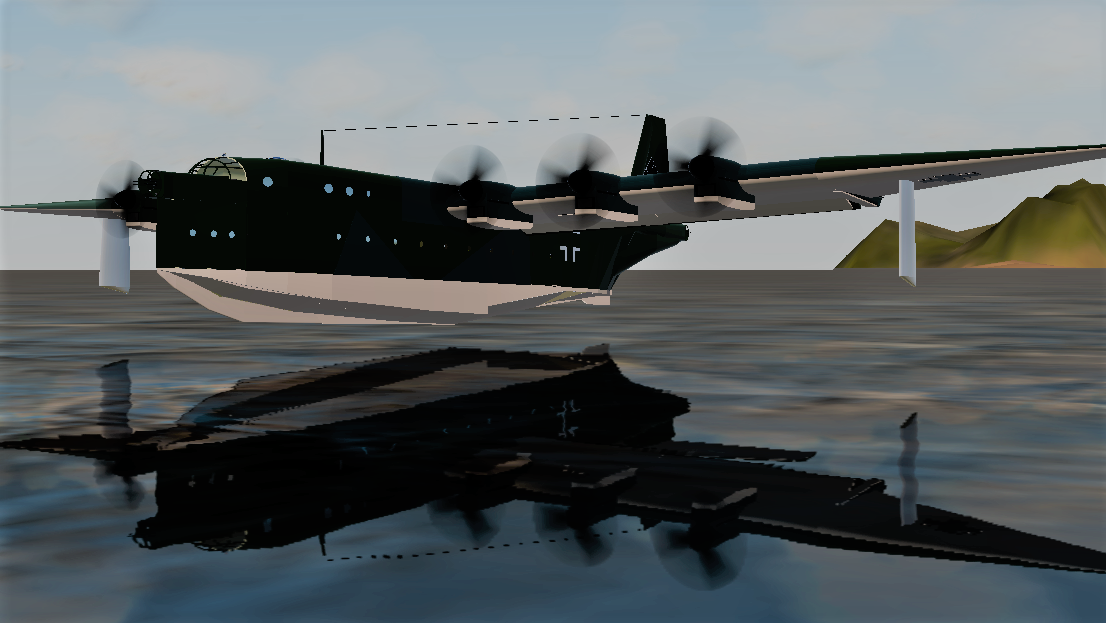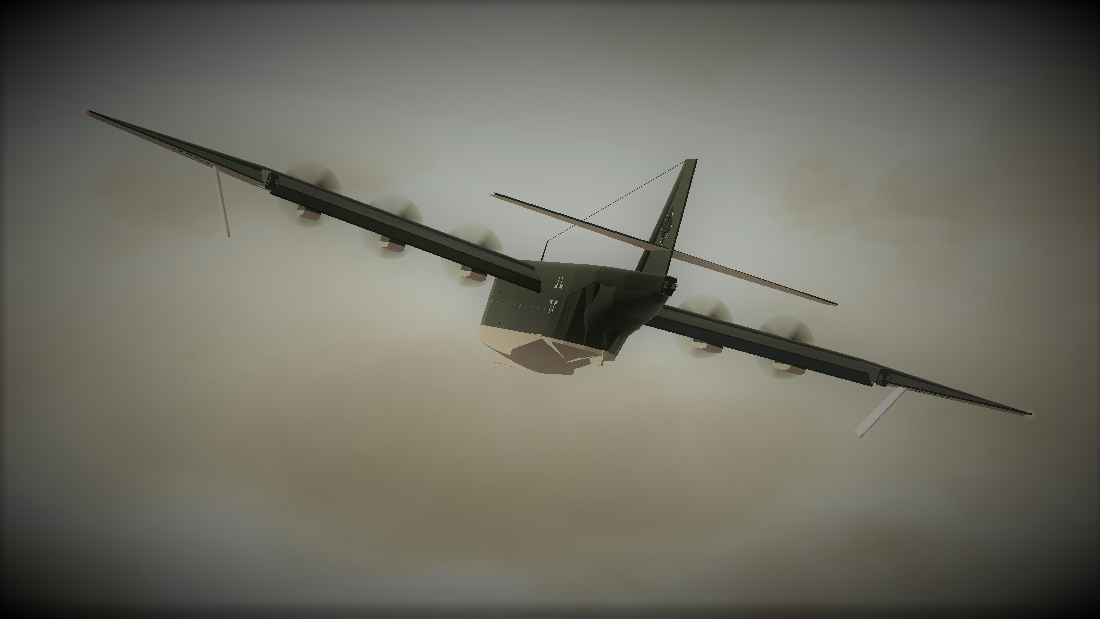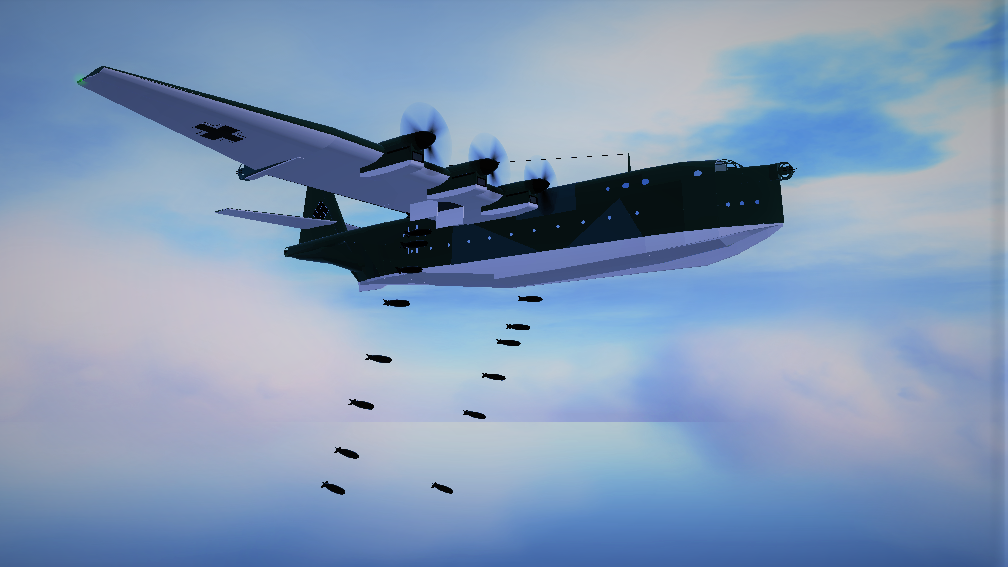 Specifications
General Characteristics
Successors

1 airplane(s)

Created On

iOS

Wingspan

198.1ft (60.4m)

Length

160.0ft (48.8m)

Height

44.2ft (13.5m)

Empty Weight

31,817lbs (14,432kg)

Loaded Weight

110,224lbs (49,997kg)
Performance
Horse Power/Weight Ratio

0.381

Wing Loading

9.6lbs/ft2 (46.8kg/m2)

Wing Area

11,504.4ft2 (1,068.8m2)

Drag Points

60204
Parts
Number of Parts

576

Control Surfaces

10
---