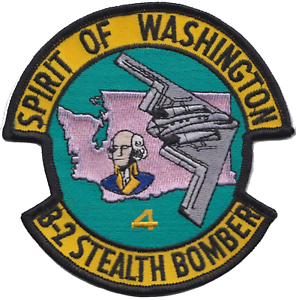 ---
Northrop Grumman B-2 Spirit Bomber | AV-11
Note:
I must give a huge thanks to BogdanX for helping get this thing to fly accurately and properly, without him this plane wouldn't have been anywhere near as good. I'm sure you already know who he is.
---
Overview
The iconic stealth plane, the B-2 Spirit Bomber, recreated in all her beauty in SP. A replica of the "Spirit of Washington" (AV-11), she features all the good stuff you'd expect, and a little bit more.
Mobile Friendly(ier) version: Here
FYI: It should run better than you'd expect since most of the decorations parts have no drag calculations
Featuring:
- Semi-Functional Cockpit
- 80 Mk-82 500lb Bombs for the laggiest carpet bombing experience
- 90%+ Blueprint Match
- Realistic Flight Model/Characteristics (courtesy of Bogdan)
- Landing Gear Door markings for the Spirit of Washington (I did these for you ChiChi)
---
Controls:
AG1 - Bomb Bay Doors/Bomb activation group
AG2 - Cockpit Lights
AG3 - Pilot ejection seats
AG7 - Stealth Mode (Closes Yaw/Drag Flaps to 0°, turns off nav lights and activates yaw differential thrust)
AG8 - Takeoff/Landing Mode (Activates Air inlets and Outboard elevons)
VTOL - Airbrakes
TRIM - Trim
---
Flight Overview:
Takeoff speed is around 120mph (Full load)
Pull up gently, avoid any sharp/sudden movements
Has a slow climb rate (~1000ft - 3000ft/min), just be patient. Once you're at altitude it flies fine
Max speed is around 600mph unloaded at 35000ft
Landing speed is around 110-120mph (Empty Load)
Use airbrakes to slow plane down, without them the plane will glide for a fair amount of time due to the nature of a flying wing
---
Pictures:
Coming soon
---
Information:
The Northrop (later Northrop Grumman) B-2 Spirit, also known as the Stealth Bomber, is an American heavy penetration strategic bomber, featuring low observable stealth technology designed for penetrating dense anti-aircraft defenses; it is a flying wing design with a crew of two.[1][4] The bomber can deploy both conventional and thermonuclear weapons, such as eighty 500 lb (230 kg)-class (Mk 82) JDAM Global Positioning System-guided bombs, or sixteen 2,400 lb (1,100 kg) B83 nuclear bombs. AV-11 (Spirit of Washington) was involved in a fire accident in 2011 and had to be heavily repaired. It is now back in service.
Source: wiki
Specifications
General Characteristics
Successors

4 airplane(s)

+42 bonus

Created On

Mac

Wingspan

173.2ft (52.8m)

Length

70.7ft (21.5m)

Height

16.0ft (4.9m)

Empty Weight

667lbs (302kg)

Loaded Weight

288,849lbs (131,020kg)
Performance
Power/Weight Ratio

0.513

Wing Loading

30.7lbs/ft2 (150.0kg/m2)

Wing Area

9,403.3ft2 (873.6m2)

Drag Points

4631
Parts
Number of Parts

1441

Control Surfaces

9
---