Preface:
This submarine is the most complex work I've ever done, not how much details it have but with a massive funky tree code system. I've been thinking of this project even long before I made the zubr hovercraft, it did take quite a long time to figure out the way to recover the aircraft, assemble, dropping torpedo and blablabla. The finished build is generally satisfactory, all I designed to be it does. I really hope you can enjoy this very interesting build.


A short video to introduce this unique sub:
You tube
Bilibili
---
Controls:
Sub controls:
VTOL=Dive
Throttle=Throttle (AG1 off)
Trim=Throttle (AG1 on)
Yaw=Yaw(AG1 off)
Roll & Pitch=Cannon control (AG1off)

Aircraft controls:
LandingGear=Flap
Normal flight control

Operating:
AG1=Set up aircraft
AG2=Launch aircraft
AG3=Set up crane
AG4=Recover aircraft

Else:
AG7=Hide assistant landing square
AG8=Lights
Cam1: Cannon
Cam2: Periscope
Cam3: Aircraft (chase)
Cam4: Aircraft (orbit)
Cam5: Sub searching (aircraft)
---
Features:
1- button set up, launch ,recover

Custom torpedo

Auto retract canard

Auto AA turret

Auto-rise periscope

Custom propeller

Shell eject (Cannon)

Dive pitching
Turn rolli ng (Centrifugal force)


---
Videos:
---
Weapons:
Triple type96 gun x3
Single type96 gun x1
Type 93 torpedo x8
Type 91 torpedo x1 (Air based)
13mm gun x1 (Air based)


---
Blueprint & Specification:
Weight: 3550 tons
Max speed: 35kmh(surface) 12kmh(submerged)
Length: 122m
Beam: 12m




---
Wikipedia:
The I-400-class submarine was the largest submarines of World War II and remained the largest ever built until the construction of nuclear ballistic missile submarines in the 1960s. The IJN called this type of submarine Sentoku type submarine. The type name was shortened to Toku-gata Sensuikan. They were submarine aircraft carriers able to carry three Aichi M6A Seiran aircraft underwater to their destinations. They were designed to surface, launch their planes, then quickly dive again before they were discovered. They also carried torpedoes for close-range combat.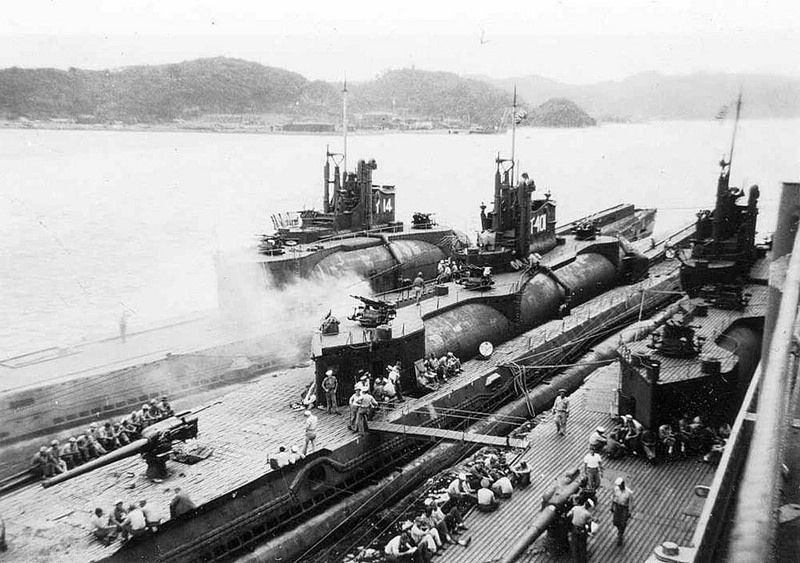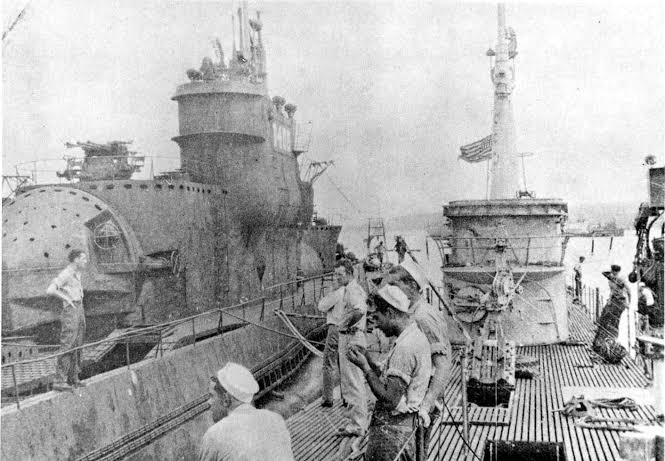 (click photo to see more)
---
Details Gallery: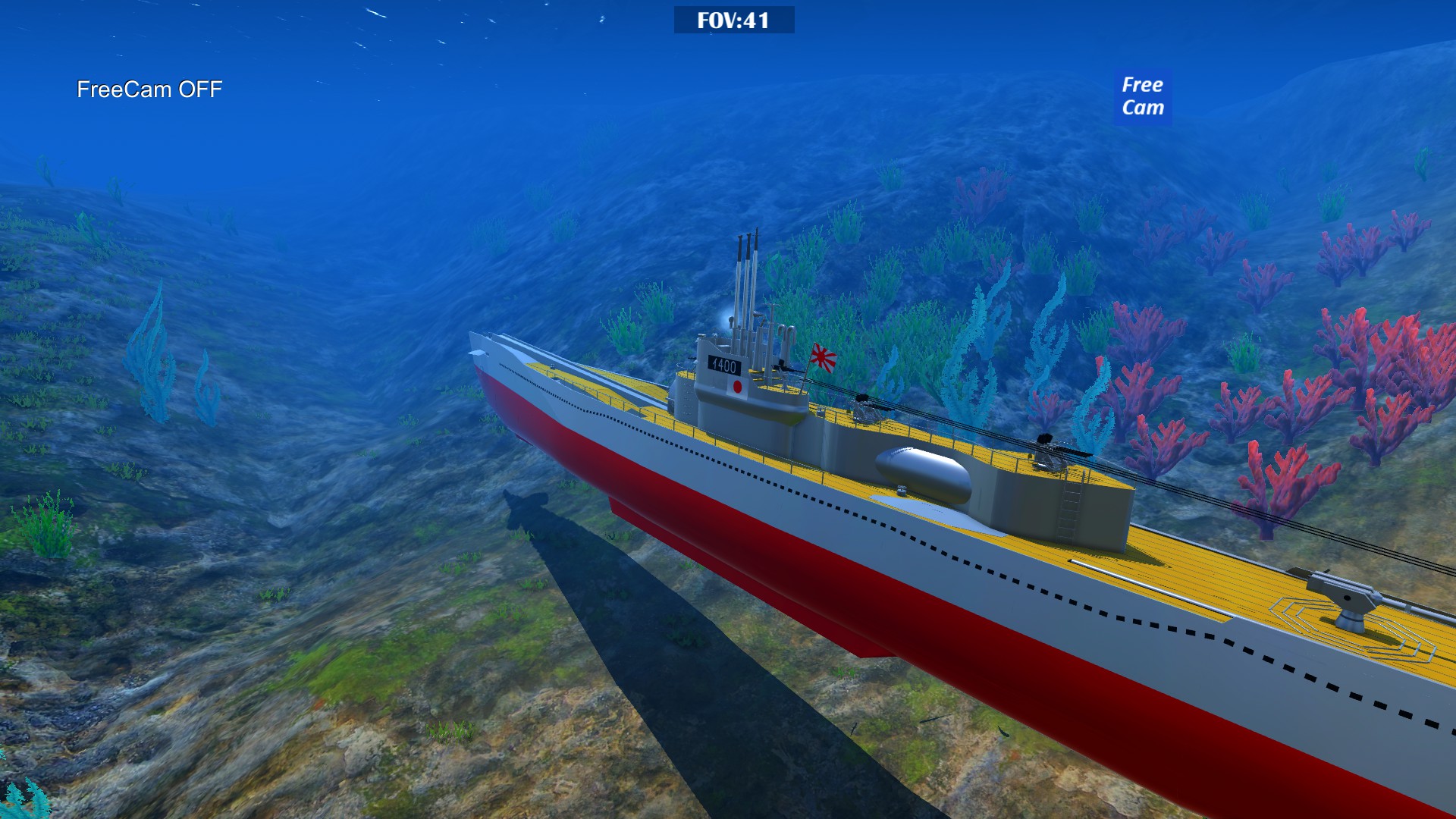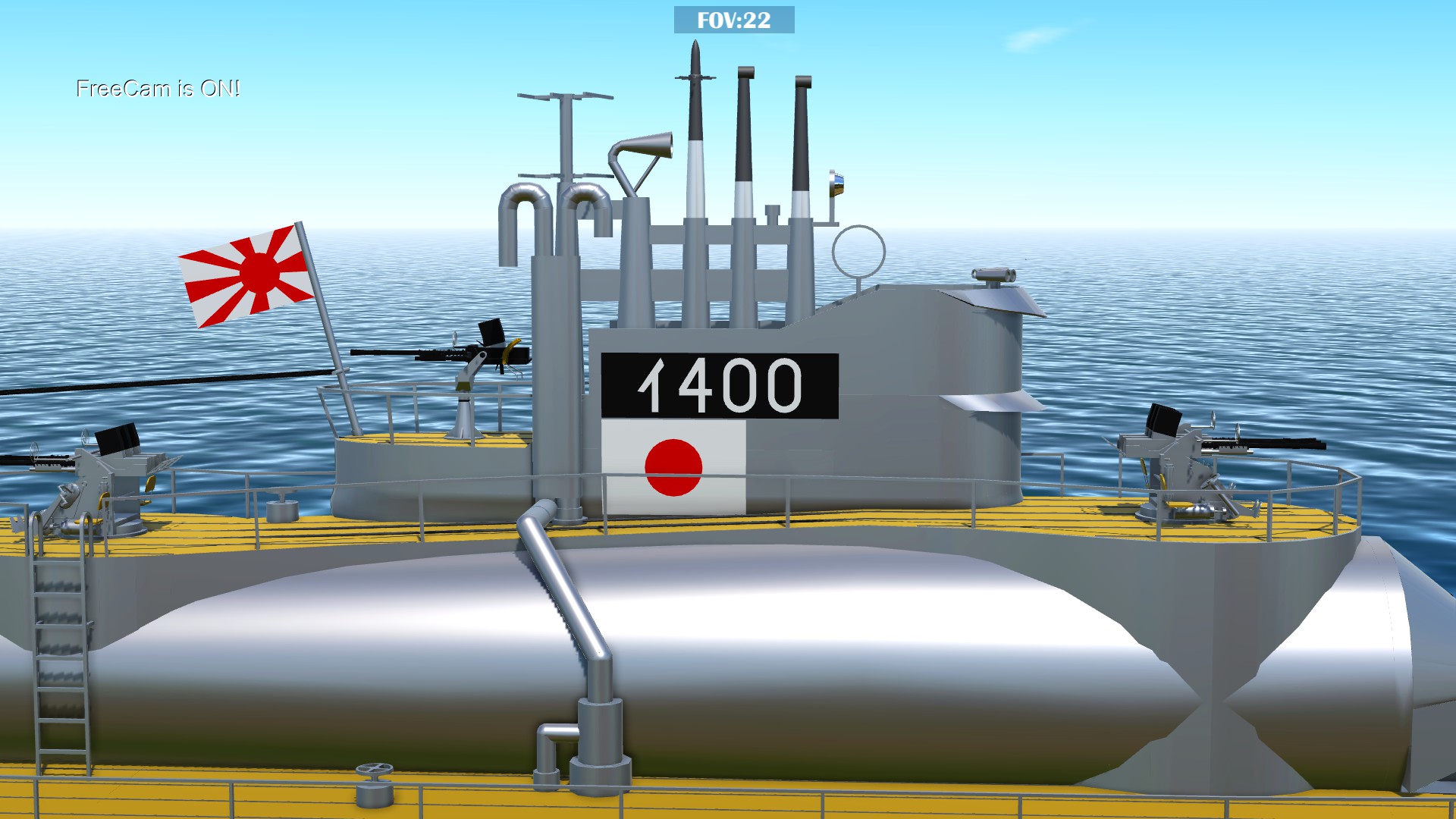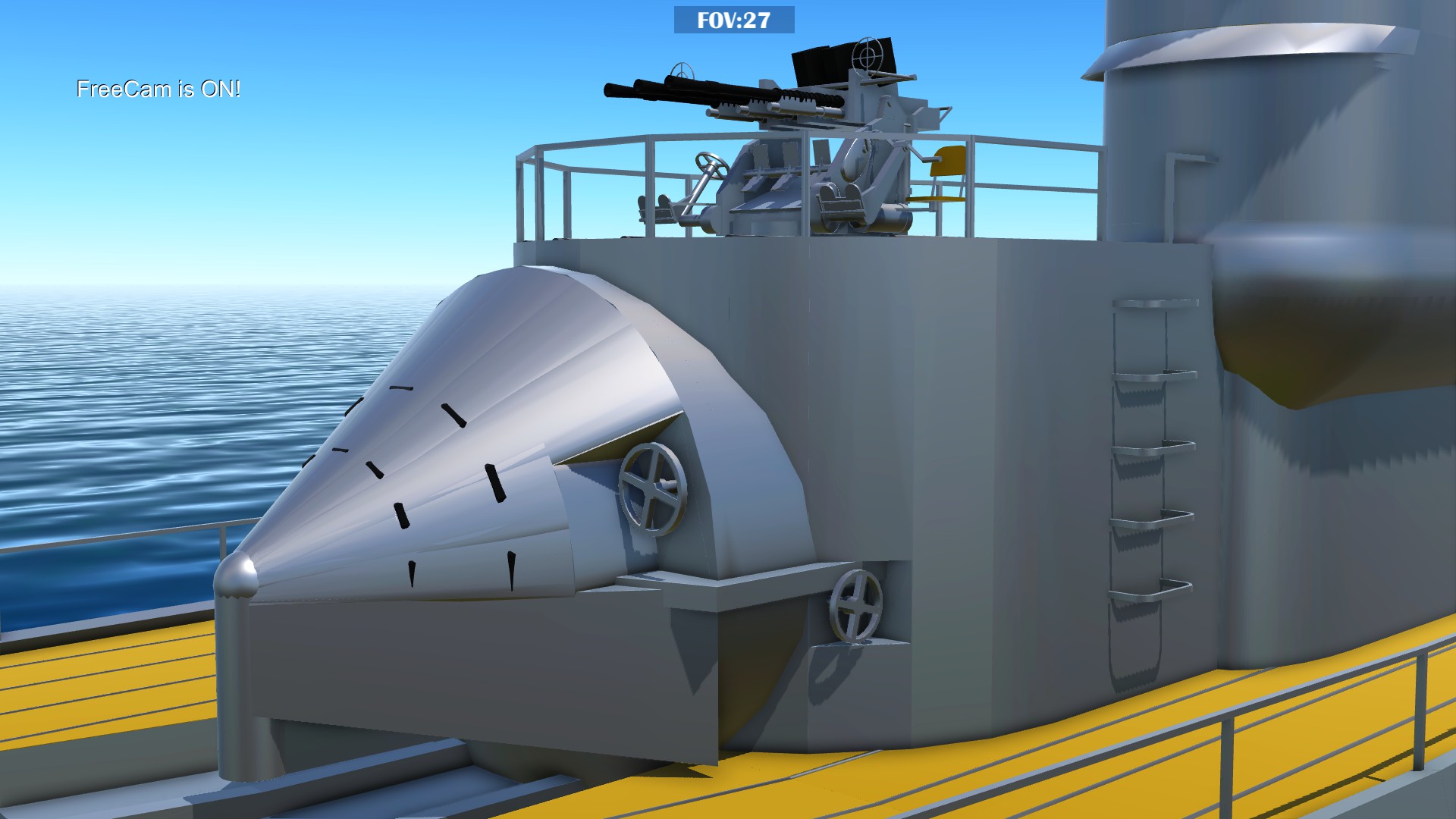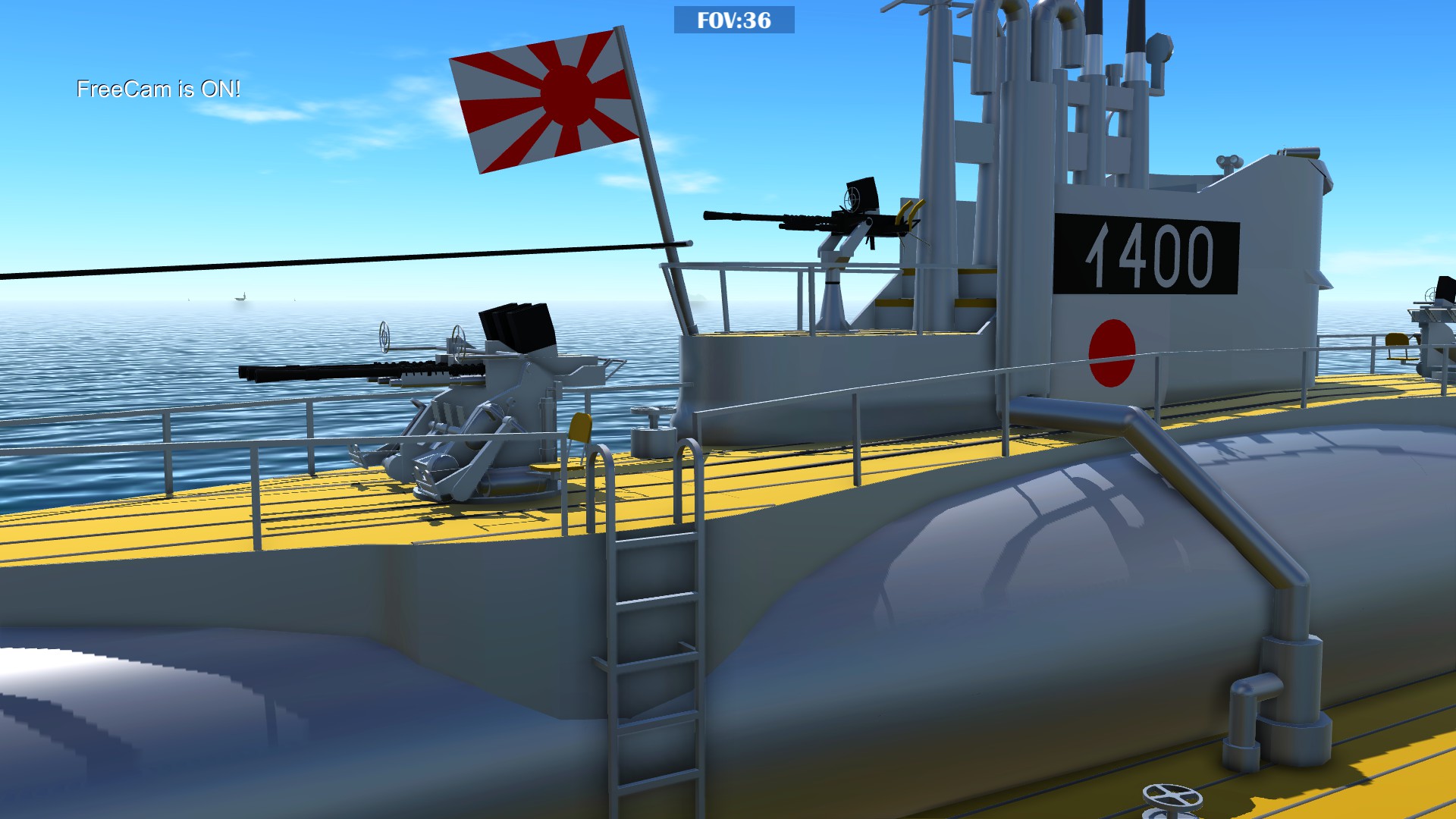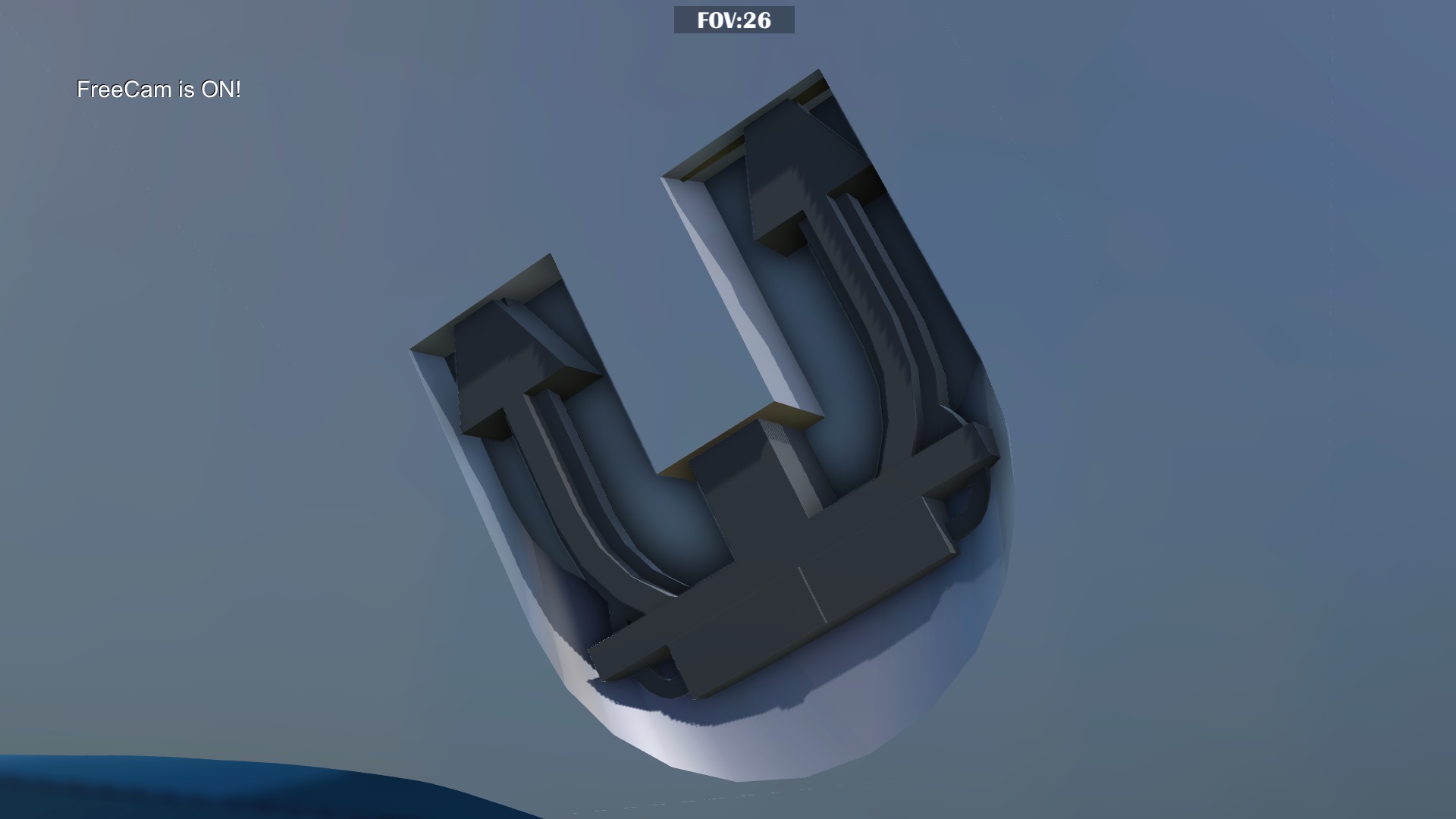 Specifications
General Characteristics
Created On

Windows

Wingspan

58.0ft (17.7m)

Length

400.2ft (122.0m)

Height

67.5ft (20.6m)

Empty Weight

-4,734,385lbs (-2,147,483kg)

Loaded Weight

-4,734,385lbs (-2,147,483kg)
Performance
Power/Weight Ratio

0.001

Horse Power/Weight Ratio

0.001

Wing Loading

451.4lbs/ft2 (2,203.7kg/m2)

Wing Area

17,340.0ft2 (1,610.9m2)

Drag Points

301227
Parts
Number of Parts

1724

Control Surfaces

0
---