Aerospace Spacelines Super Guppy
From wiki
The Aero Spacelines Super Guppy is a large, wide-bodied cargo aircraft that is used for hauling outsize cargo components. It was the successor to the Pregnant Guppy, the first of the Guppy aircraft produced by Aero Spacelines. Five were built in two variants, both of which were colloquially referred to as the "Super Guppy"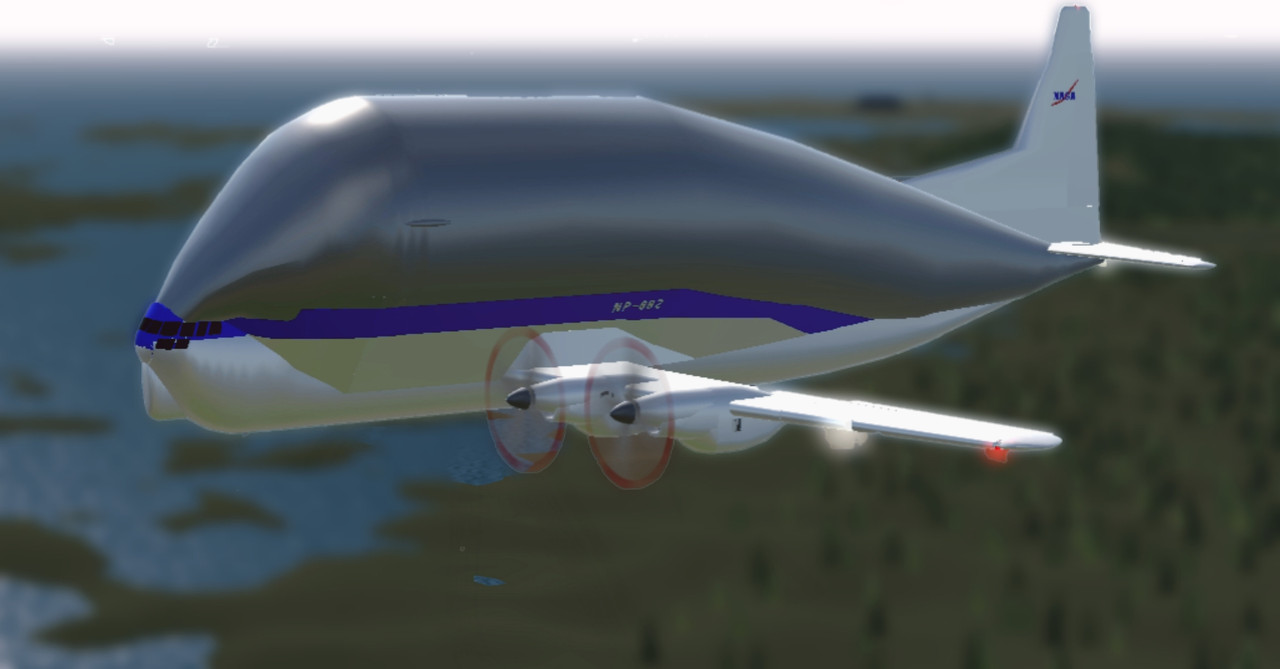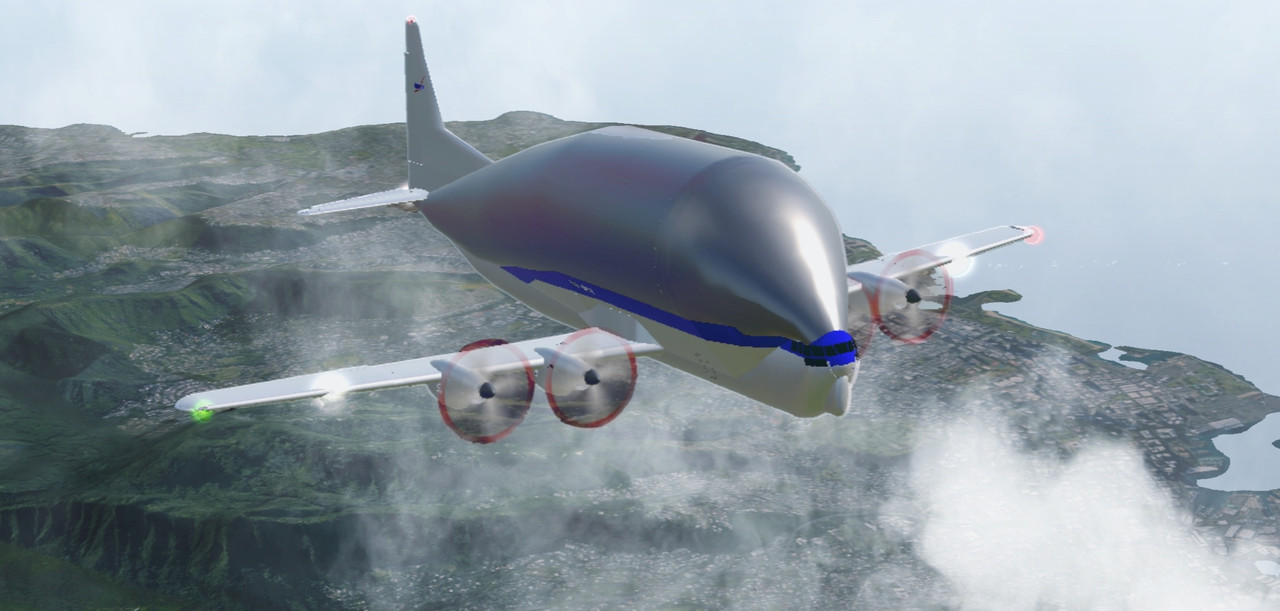 The Super Guppy is "the only airplane in the world capable of carrying a complete S-IVB stage", the third stage of the Saturn V rocket. The Super Guppy performed this role several times during the Apollo program.
Developement
The first, the Super Guppy, or "SG", was built directly from the fuselage of a C-97J Turbo Stratocruiser, the military version of the 1950s Boeing 377 Stratocruiser passenger plane. The fuselage was lengthened to 141 feet (43 m), and ballooned out to a maximum inside diameter of 25 ft (7.6 m), the length of the cargo compartment being 94 ft 6 in (28.8 m). The floor of the cargo compartment was still only 8 ft 9 in (2.7 m) wide, as necessitated by the use of the Stratocruiser fuselage.
In addition to the fuselage modifications, the Super Guppy used Pratt & Whitney T-34-P-7WA turboprop engines for increased power and range, and modified wing and tail surfaces. It could carry a load of 54,000 pounds (24,000 kg) and cruise at 300 mph (480 km/h).
Controls:
AG 1 = Reverse Thrust
AG 2 = Open Cargo Doors
AG 3 = Stabilizer
AG 4 = Lights
AG 5 = Nothing
AG 6 = Nothing
AG 7 = Nothing
AG 8 = Engine/Magnet
Photos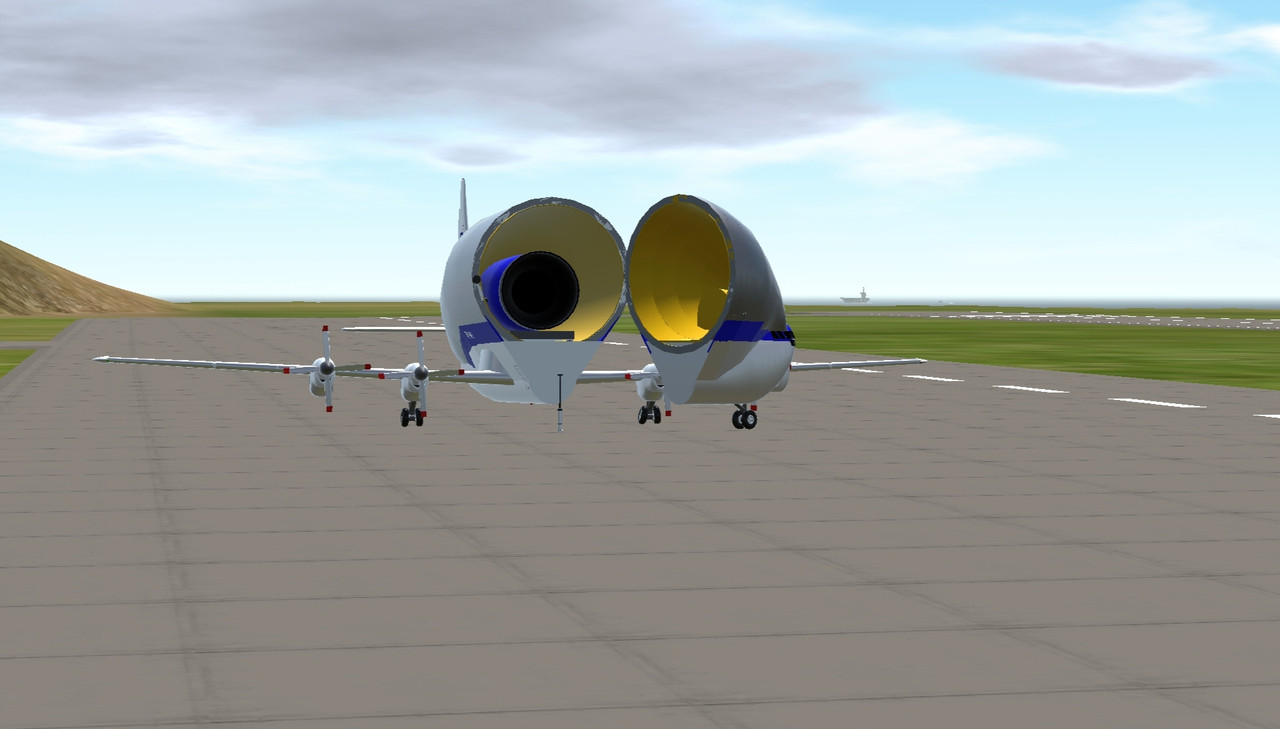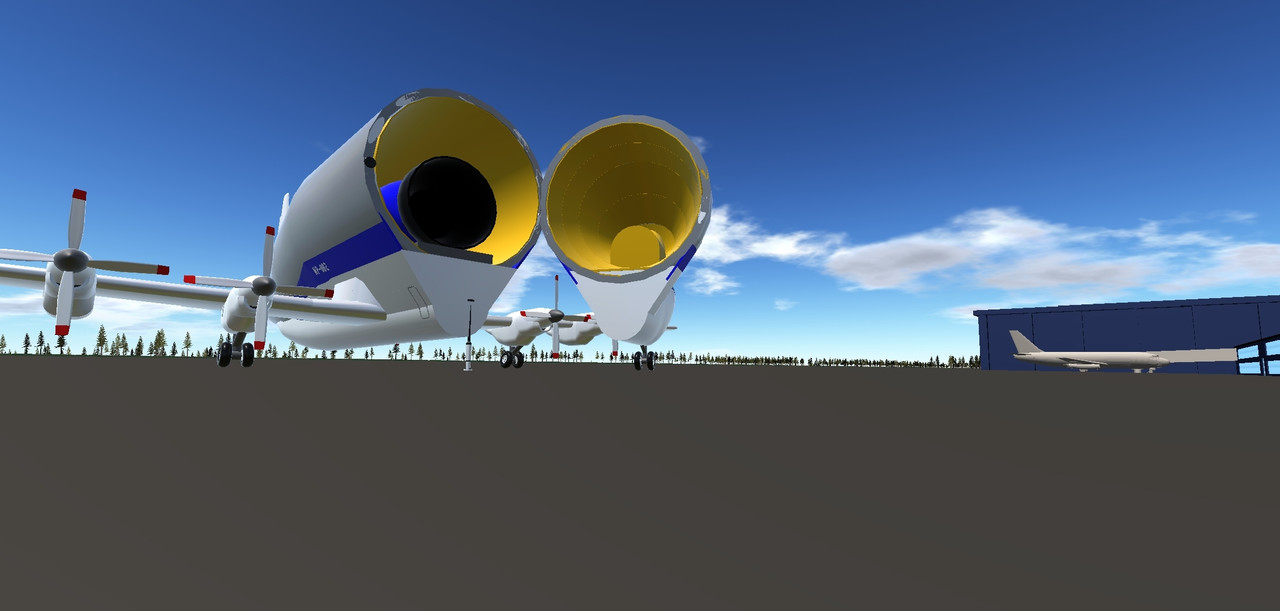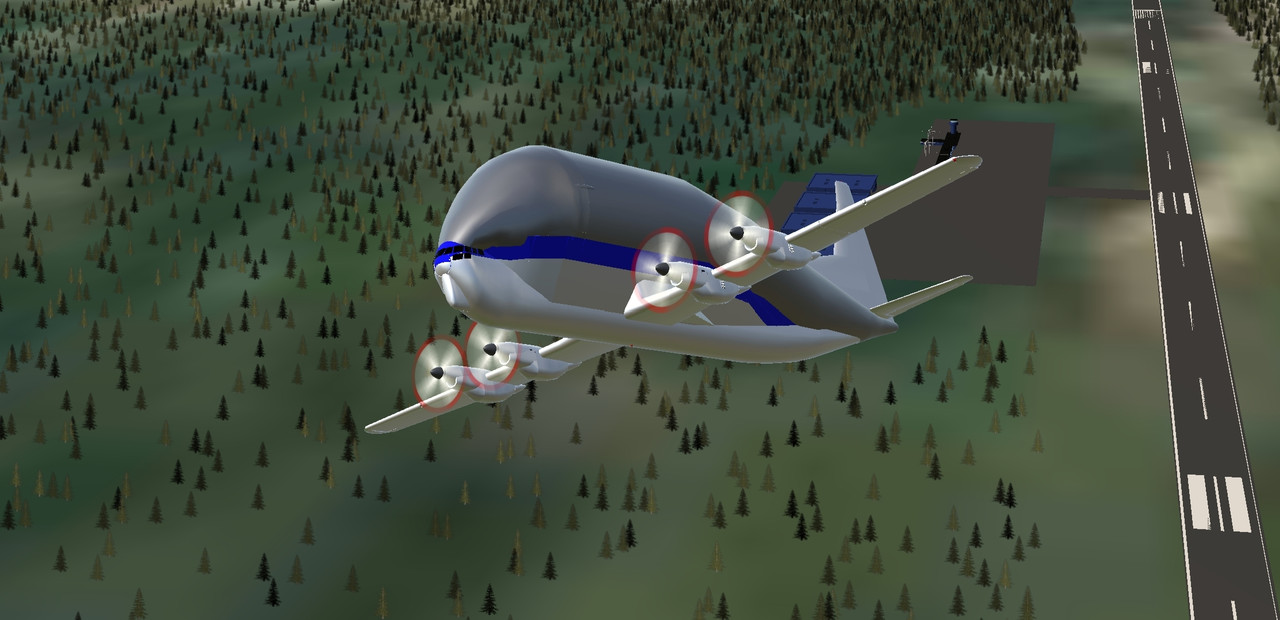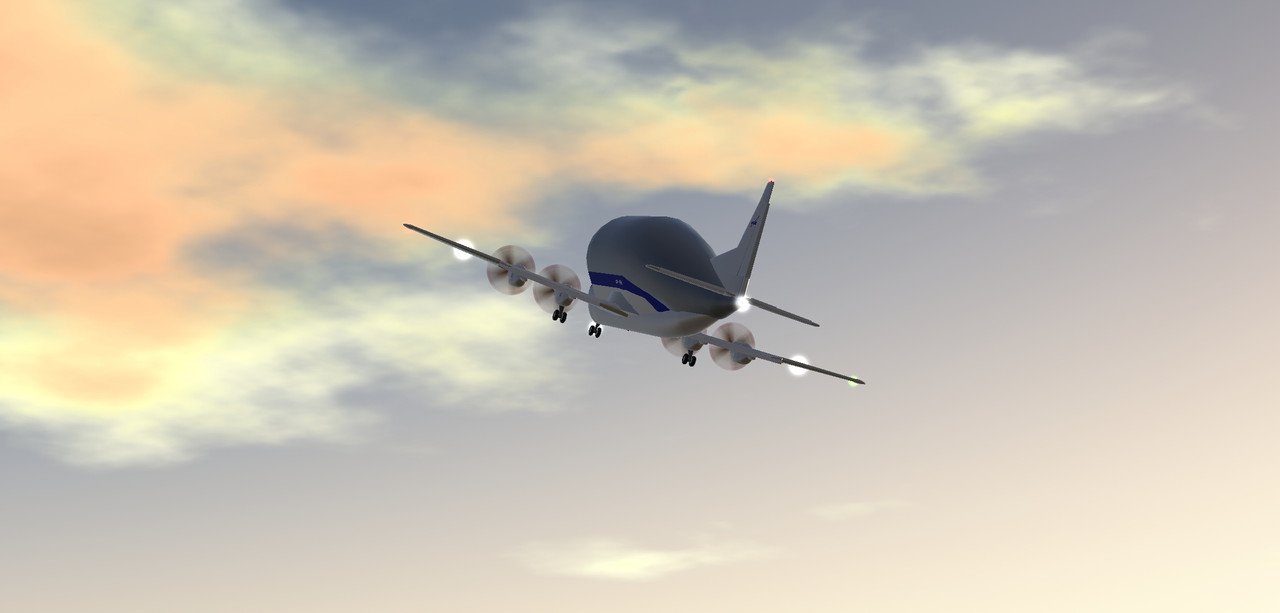 Note
• Fly in High physics
• Make sure you're on the ground and steady before you open cargo doors
• Plane will fly faster without cargo
• The plane livery is not accurate due to some limitations and for the sake of the part count
• The whole aircraft will turn right when you close the cargo bay (im sorry I have no ideas about funky trees)
Thats all
Adios
Specifications
General Characteristics
Created On

Android

Wingspan

176.2ft (53.7m)

Length

165.1ft (50.3m)

Height

59.1ft (18.0m)

Empty Weight

-260,973lbs (-118,375kg)

Loaded Weight

93,525lbs (42,422kg)
Performance
Horse Power/Weight Ratio

0.138

Wing Loading

44.1lbs/ft2 (215.5kg/m2)

Wing Area

2,119.2ft2 (196.9m2)

Drag Points

16265
Parts
Number of Parts

578

Control Surfaces

9
---