Photos of the Flying Beluga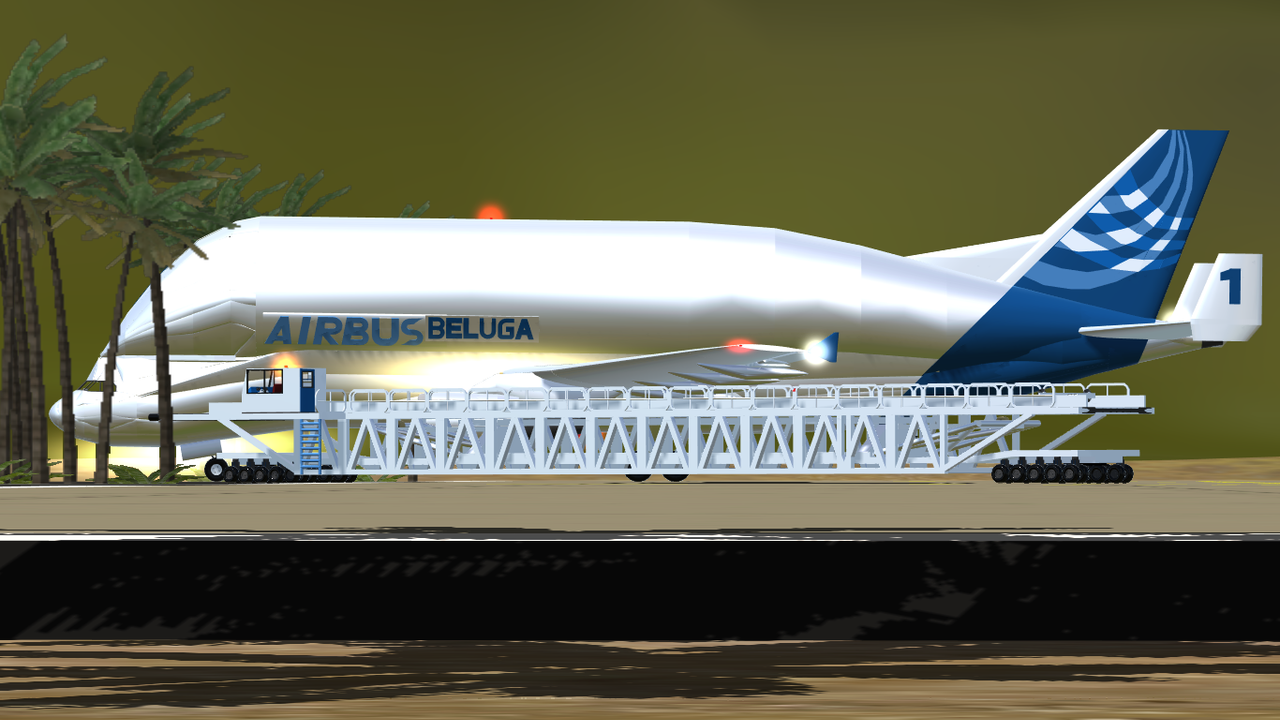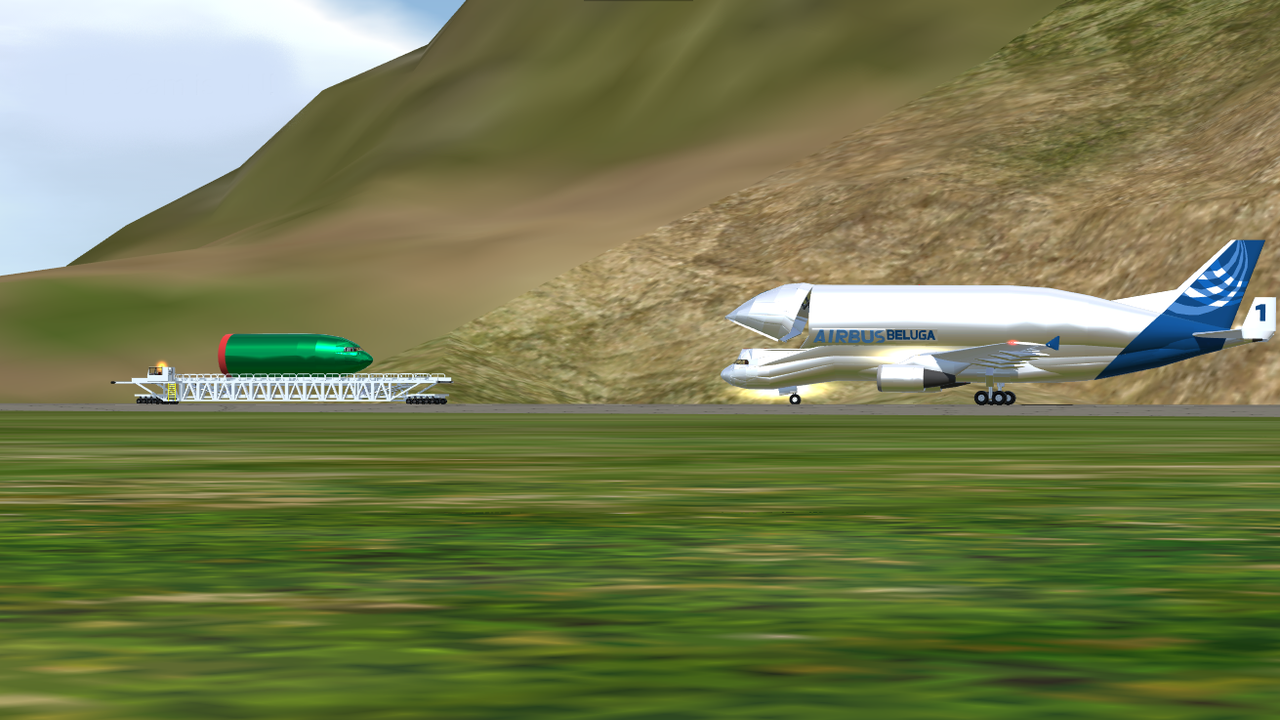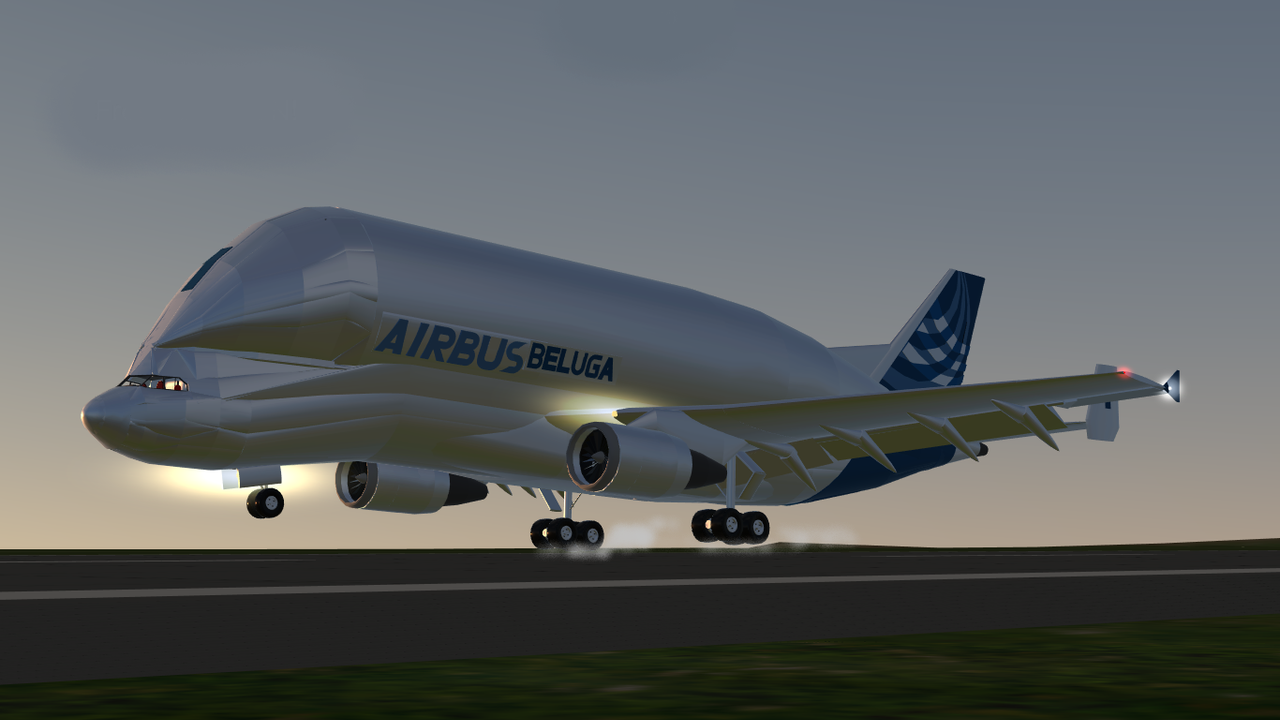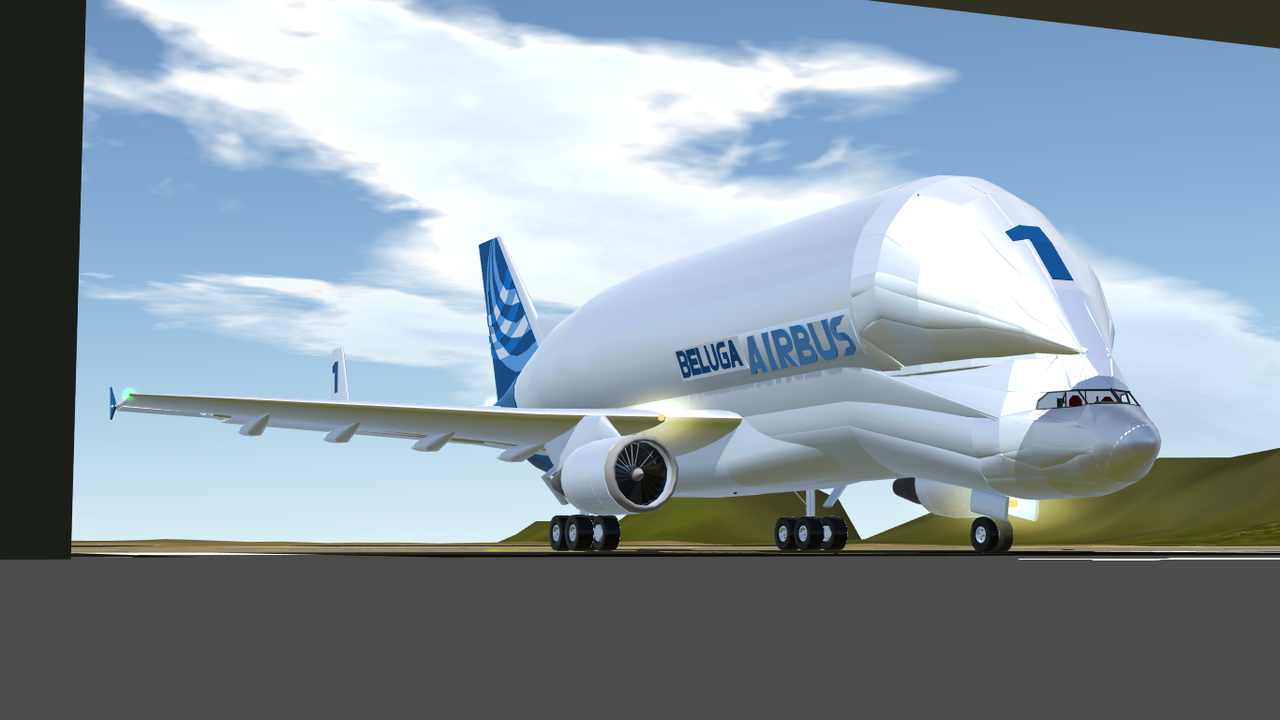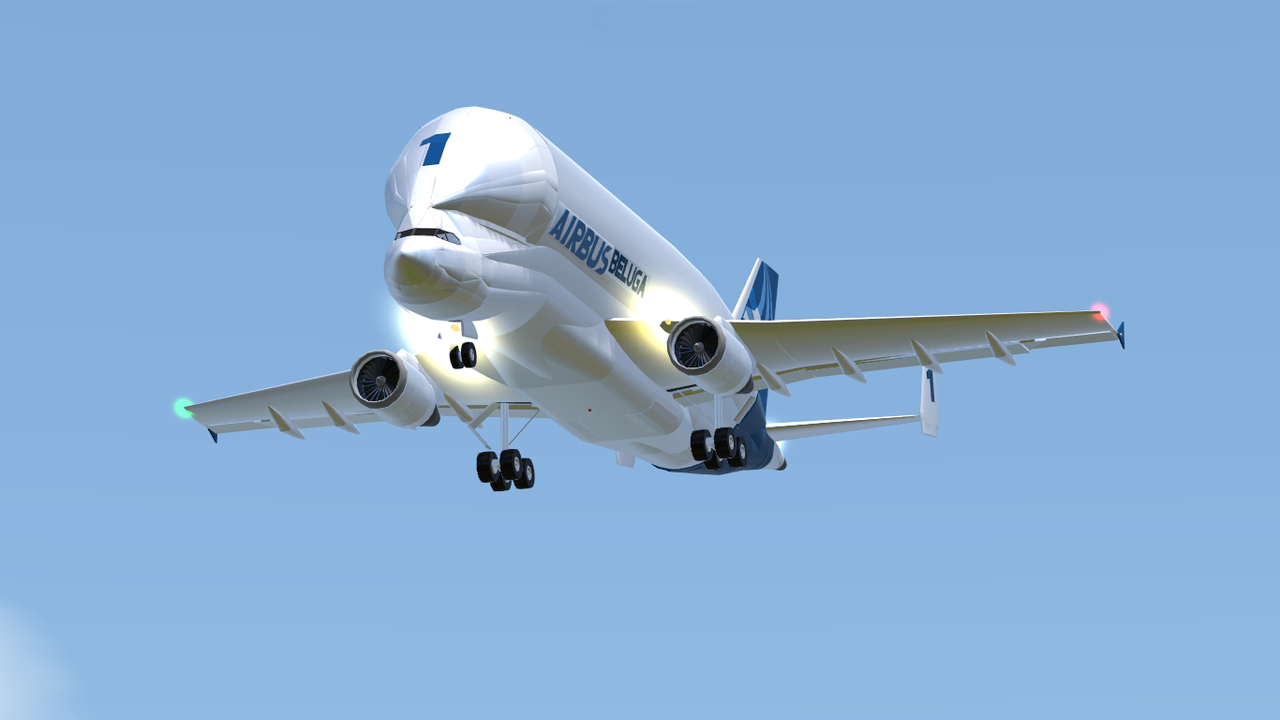 Inside the Cockpit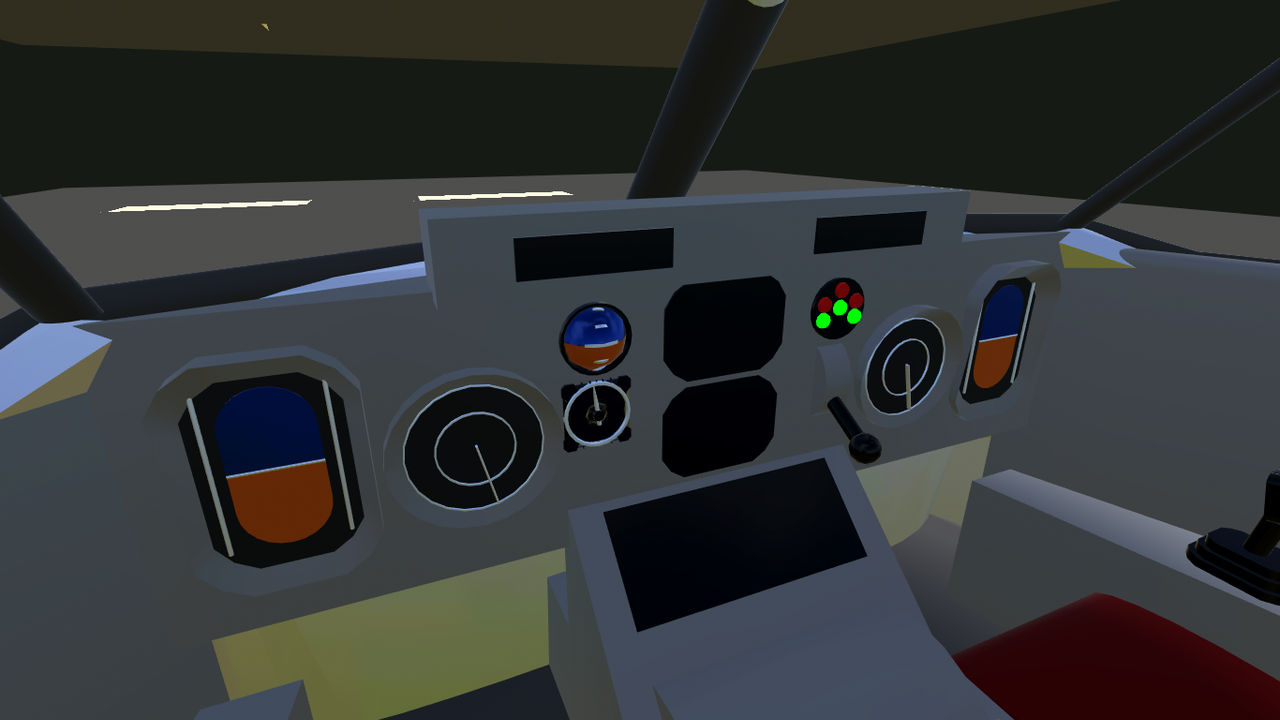 Night time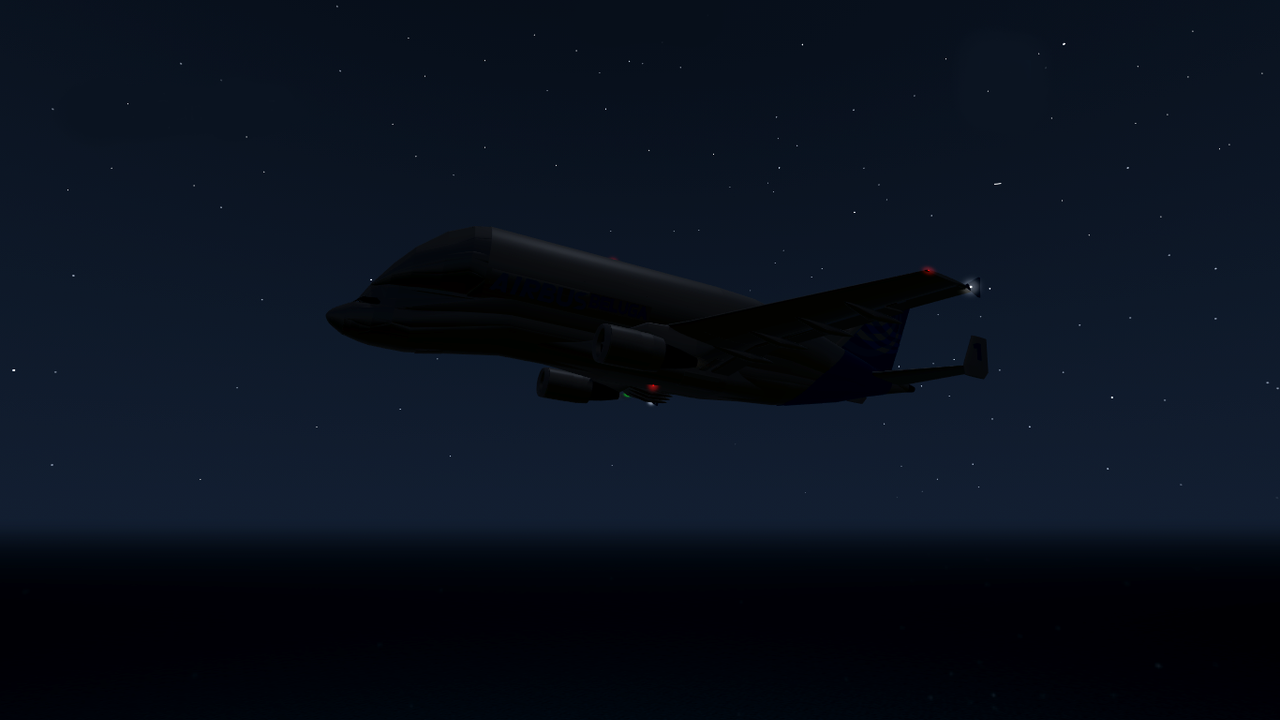 Controls
AG2...................Reverser
AG5...................Autopilot
AG8...................Cargo Door open/close
Landing Gear..Landing Gear and Landing Lights
VTOL................Flaps
Trim.................Trim
The Beluga features
-detailed cockpit interior
-functional cargo space
-Airbus Livery
-WingFlex!
-Functional Analog Instruments
-Thrust Reversers
Note From The Creator
The Beluga in my opinion are one of the most complex planes I dare to replicate, not only for the irregular shape, but also for the complex nose assembly, having not only look decent, but function as well. To my surprised, he came out well and boy did he, the Beluga looks very aight.
After taking a hard lesson on the Boeing 747-146SR, Wing manufacturing is now much simpler, by at most, only consisting a huge fuselage block scaled up to 4x4x4 to function as the aerofoil, instead of using a more complex triangulatinon process, heavily evident from my previous airliners. So now, instead of the undercarriage consuming 400 parts, now merely only 150 something.
And with the advent of the smooth function, the Landing Gears now behave more realistically, LG Doors actually open before the wheels themselves retract in. Exciting features though alas came at a cost of all Landing Gear Lights being inverted on all my planes published before 27th March and so as the LG indicators, this so much explains my hesitance to publish before the update drops.
Planes to publish yet
-A330
-A340
-An225
-DC-8
-SE210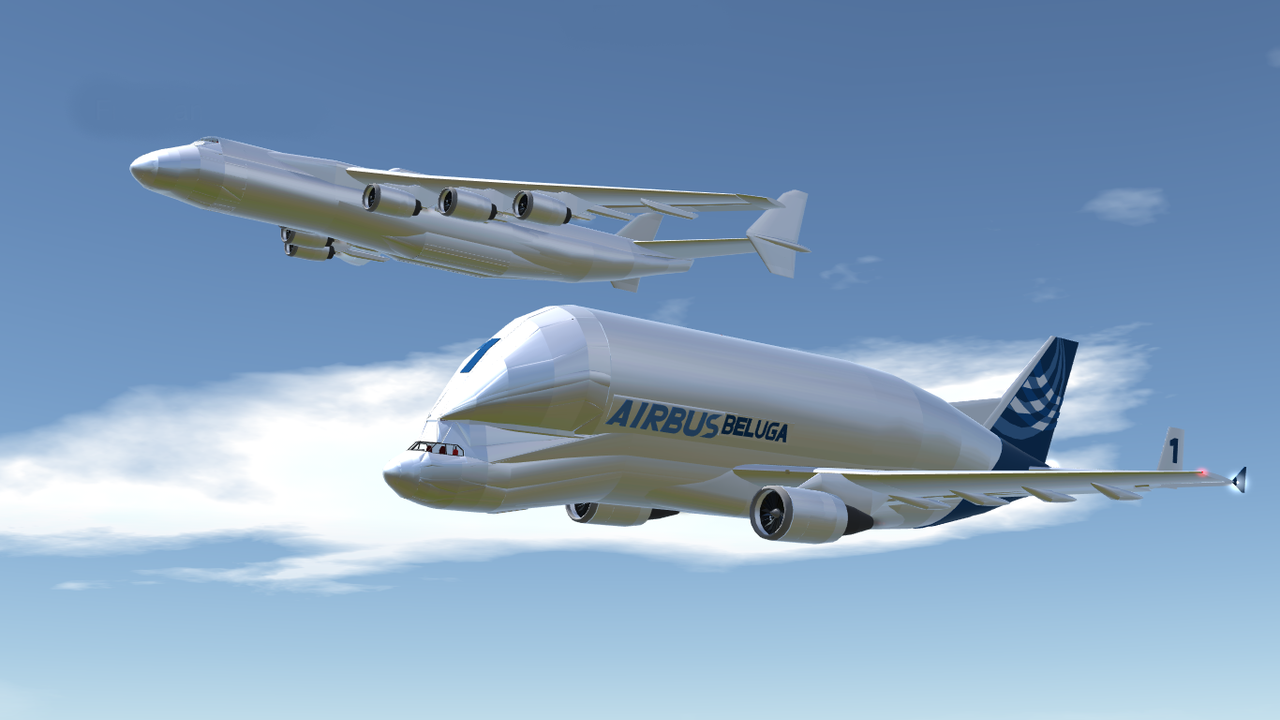 Specifications
General Characteristics
Successors

11 airplane(s)

+77 bonus

Created On

Windows

Wingspan

151.3ft (46.1m)

Length

183.7ft (56.0m)

Height

56.2ft (17.1m)

Empty Weight

N/A

Loaded Weight

92,156lbs (41,801kg)
Performance
Power/Weight Ratio

2.926

Wing Loading

23.7lbs/ft2 (115.7kg/m2)

Wing Area

3,889.6ft2 (361.4m2)

Drag Points

56487
Parts
Number of Parts

795

Control Surfaces

5

Performance Cost

3,258
---