Boeing 747-400 Dreamlifter
Wiki
The Boeing 747 Dreamlifter, also known as the Boeing 747-400 Large Cargo Freighter (LCF), is a wide-body cargo aircraft modified extensively from the Boeing 747-400 airliner. With a volume of 65,000 cubic feet (1,840 m³) the Dreamlifter can hold three times that of a 747-400F freighter. It is used primarily for transporting Boeing 787 Dreamliner aircraft components to Boeing's assembly plants from suppliers around the world.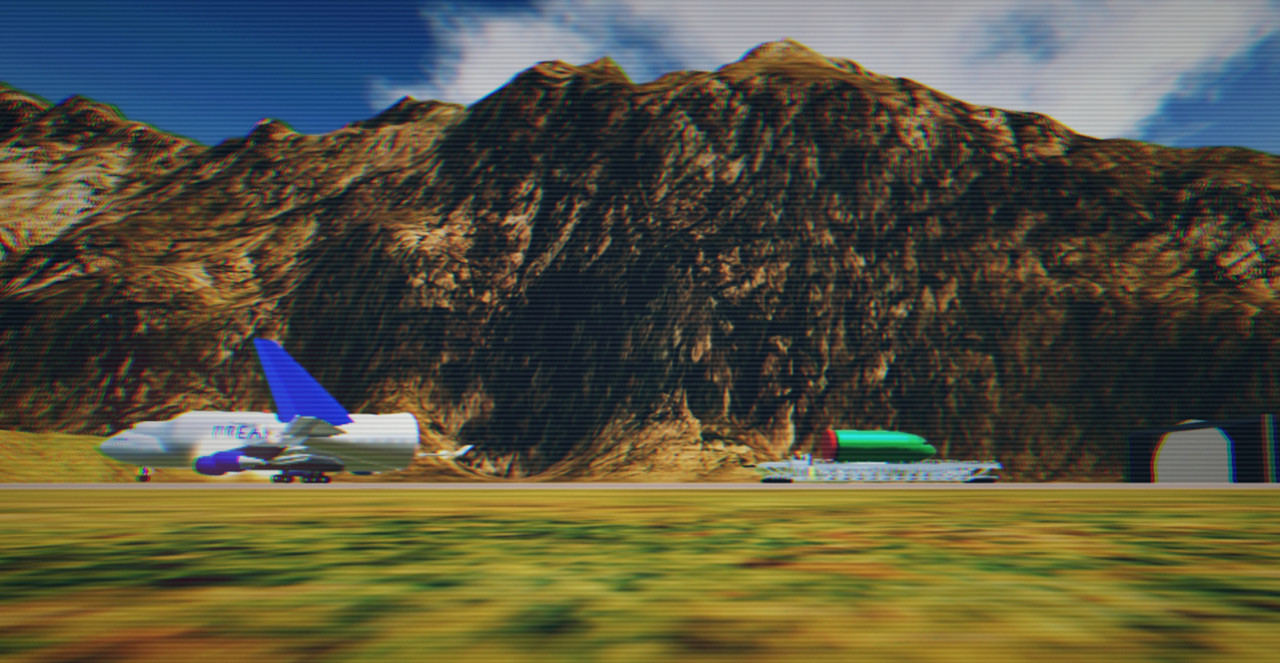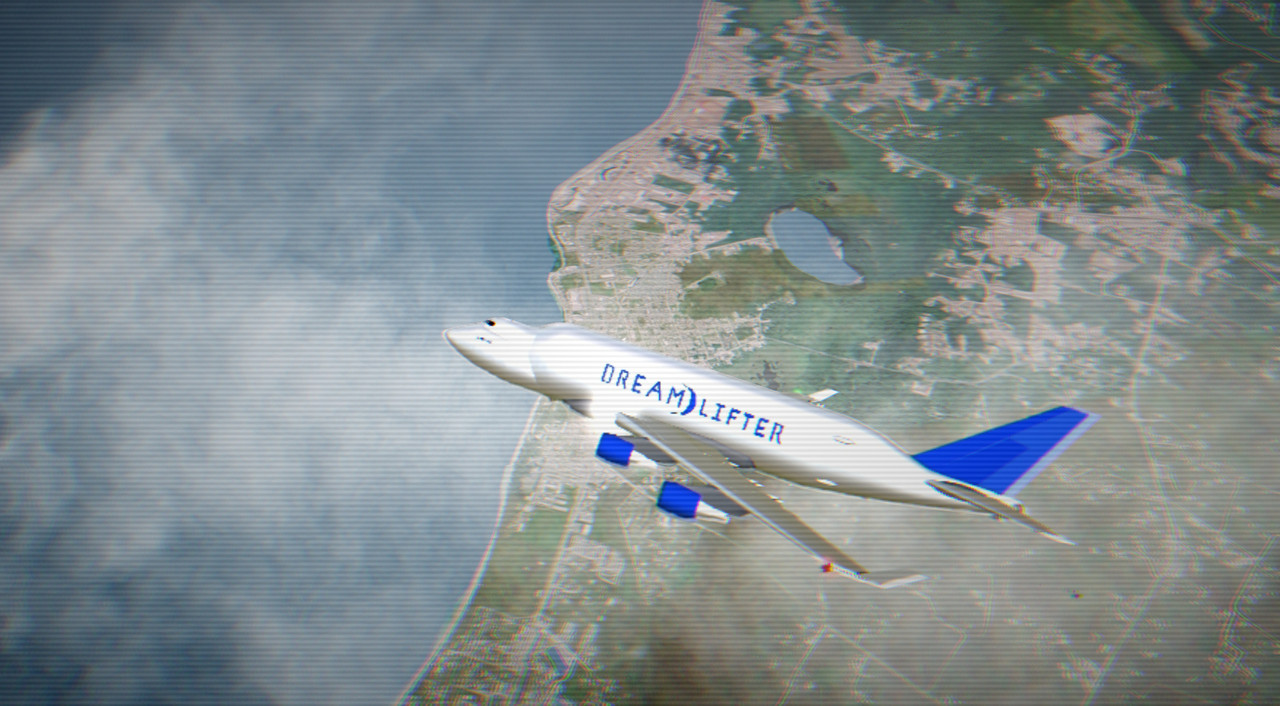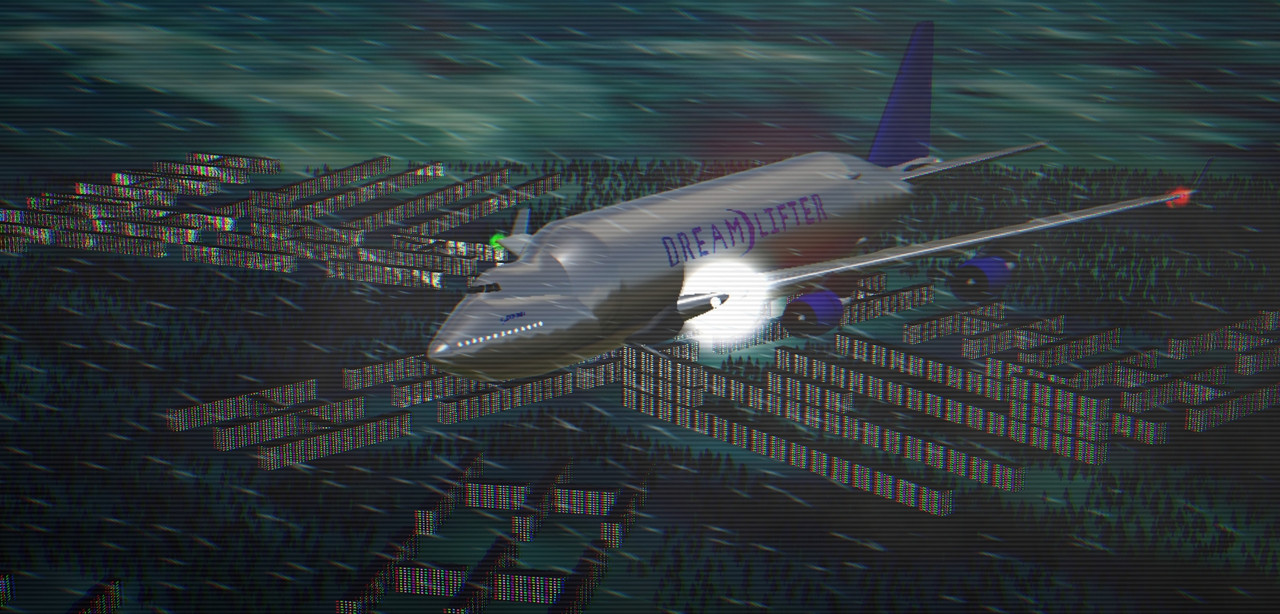 Development
Boeing Commercial Airplanes announced on October 13, 2003 that, due to the length of time required by land and marine shipping, air transport will be the primary method of transporting parts for the assembly of the Boeing 787 Dreamliner (then known as the 7E7).[4] Boeing 787 parts were deemed too large for standard marine shipping containers as well as the Boeing 747-400F, Antonov An-124 and Antonov An-225.[5] Initially, three used passenger 747-400 aircraft were to be converted into an outsize configuration in order to ferry sub-assemblies from Japan and Italy to North Charleston, South Carolina, and then to Washington state for final assembly, but a fourth was subsequently added to the program.[6] The Large Cargo Freighter has a bulging fuselage similar in concept to the Super Guppy and Airbus A300-600ST Beluga outsize cargo aircraft, which are also used for transporting wings and fuselage sections.
Controls
AG1 - Open Cargo Doors
AG2 - Reverse Thrust
AG3 - Lights
AG4 - Stabilizer
AG5 - Nothing
AG6 - Nothing
AG7 - Nothing
AG8 - Toggle Engine/Magnet
Photos of the Boeing 747-400 Dreamlifter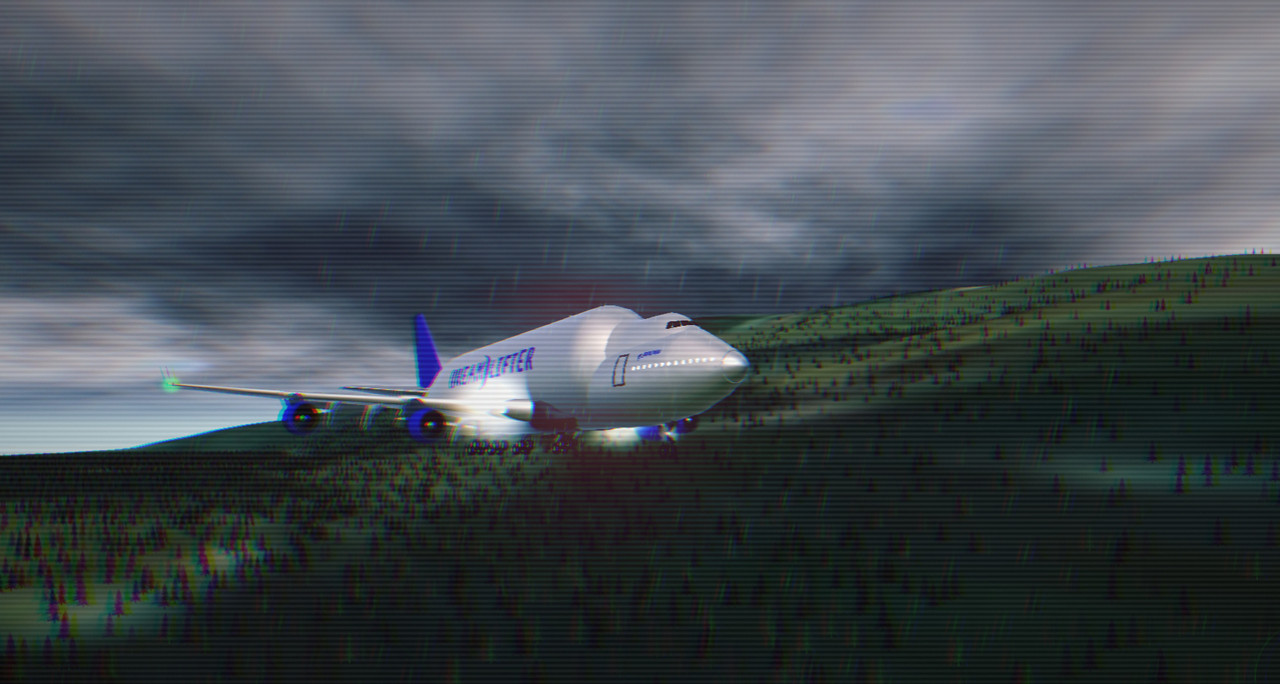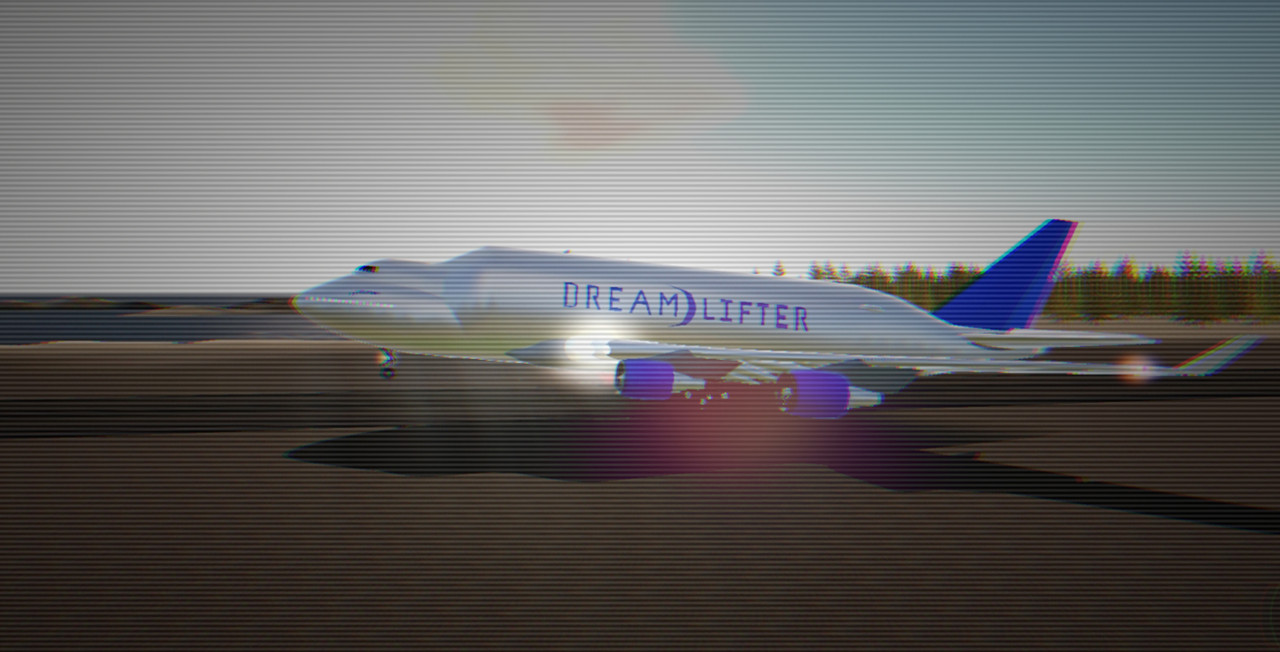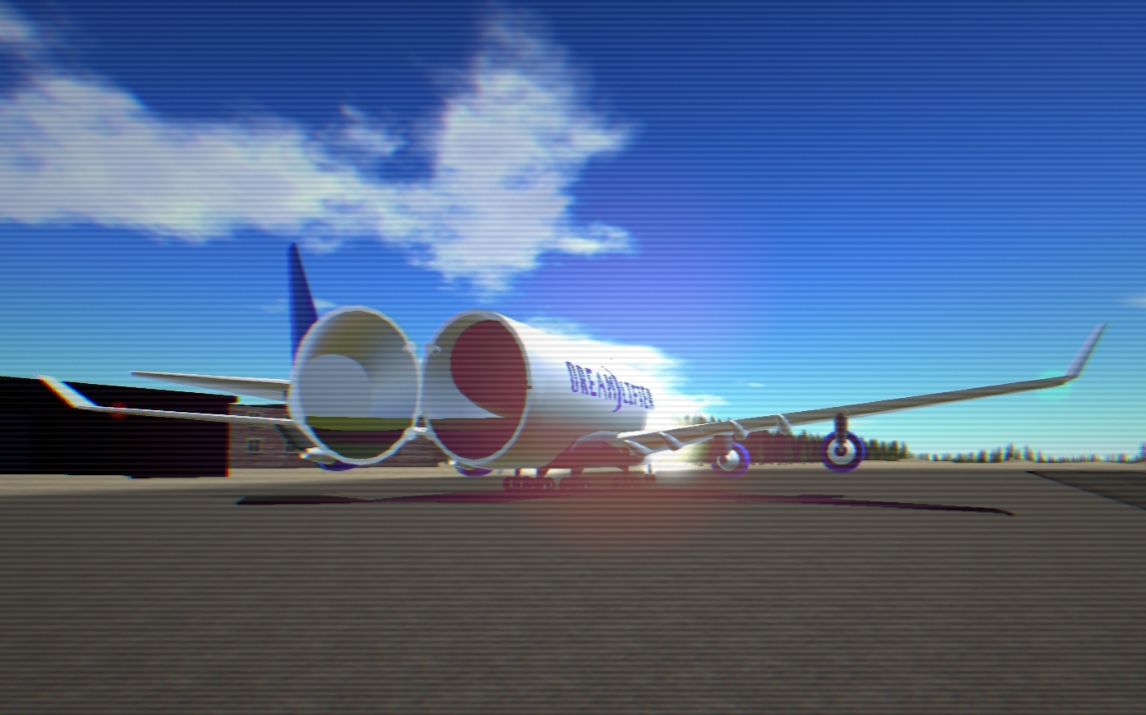 Notes:
• Fly in high physics
• Make sure you're on the ground and completely stationary before opening the cargo doors
• The magnet will turn off as the engine will, and turning the engines on will also activate the magnet
• Performance of the aircraft will change if there is a cargo inside
• All screenshots are photoshop!!! In case if you're wondering
Builders letter
The loading truck that was in one of the screenshots is right here. Sorry if it took a while. I was kinda busy with my school projects and assignment. Anyways....
happy Flying and try not to crash
Specifications
General Characteristics
Created On

Android

Wingspan

220.3ft (67.1m)

Length

250.4ft (76.3m)

Height

70.2ft (21.4m)

Empty Weight

-1,702,565lbs (-772,271kg)

Loaded Weight

69,947lbs (31,727kg)
Performance
Power/Weight Ratio

4.24

Wing Loading

25.1lbs/ft2 (122.8kg/m2)

Wing Area

2,781.7ft2 (258.4m2)

Drag Points

43725
Parts
Number of Parts

631

Control Surfaces

7
---