Project 1155 Fregat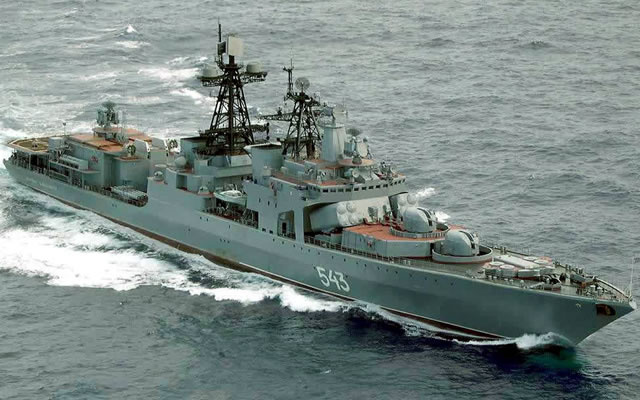 Project 1155 Fregat (Russian for Frigate) is a class of Anti-Submarine Guided Missile destroyers developed for the Soviet Navy and currently in use by the Russian navy. Based on the Krivak Class, the Udaloy was designed with more limited anti ship and surface to air capabilities in favor of a focus on Anti-Submarine warfare. Where as many previous vessels lacked in ASW capabilities, the Udaloy proved notably effective and dangerous against american submarines. In time a single improved ship of this class was developed, known as Project 11551 Fregat-M (Udaloy II) and built with more balanced capabilities in mind.
navaltechnology.com
Interesting video on the Udaloy, with Cold Waters Gameplay
Features and Controls
Basic Controls
- Throttle to go forward
- Yaw for Steering
- Roll and Pitch to Control Weapons.
Weaponry
---
100mm AK-100 Naval Guns: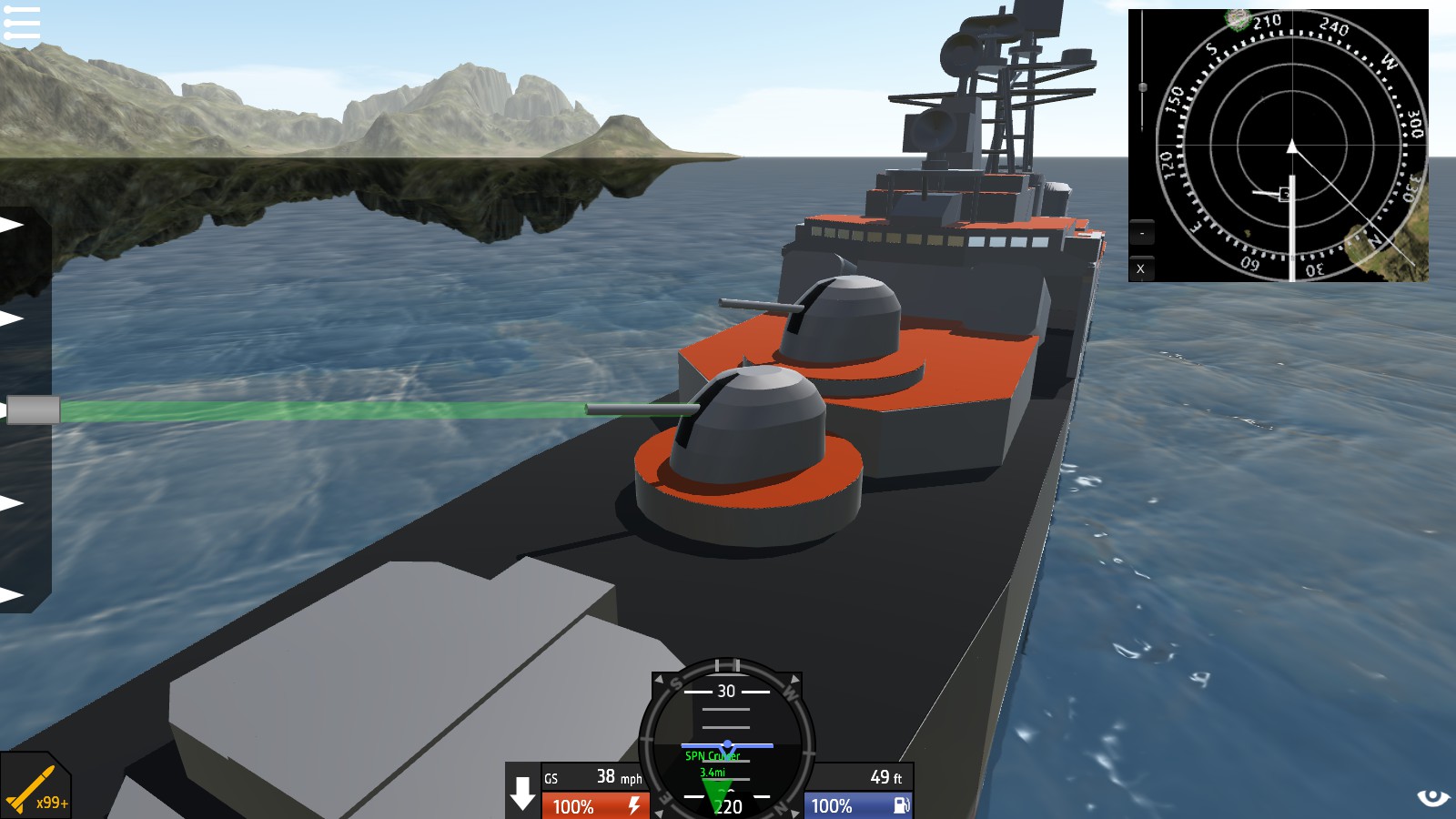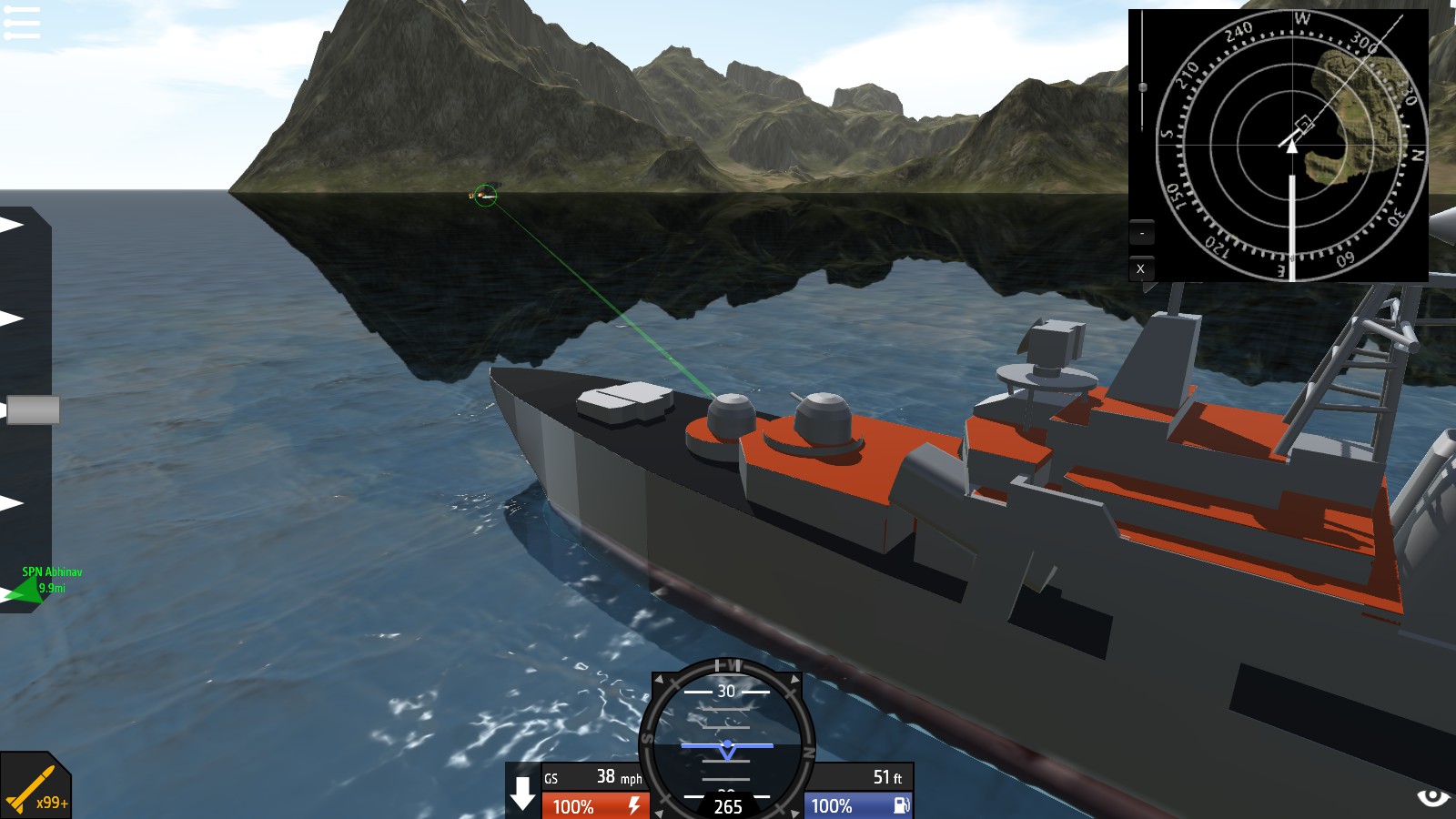 Naval guns which use the new cannon part, full aiming with pitch and roll.
- AG1 to activate
- cameras 1 and 2 for shell cameras. Camera 3 for turret camera.
- Pitch and Roll to aim (preferrably using mouse as joystick)
---
RBU-6000 Anti Submarine Rocket turrets: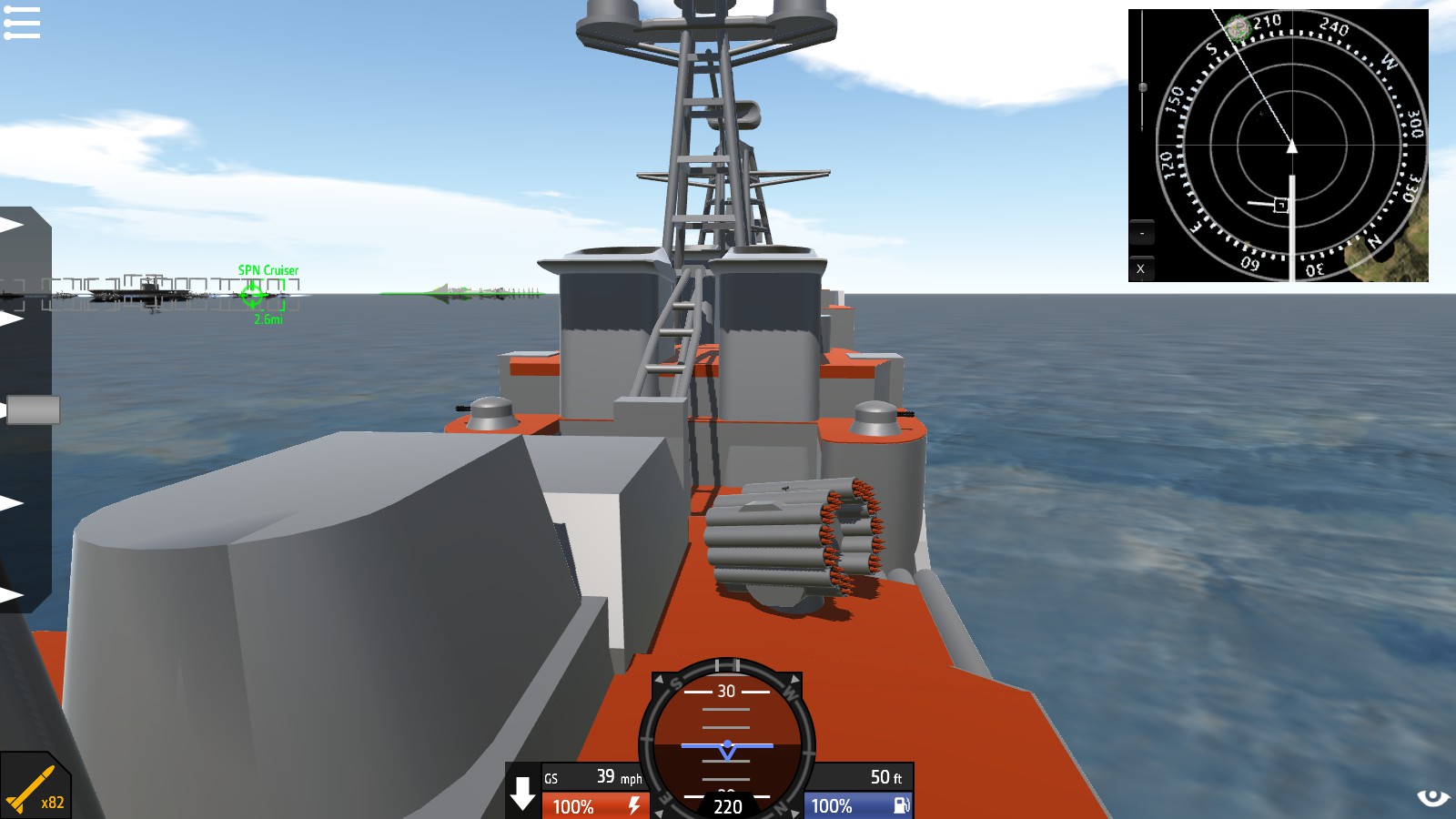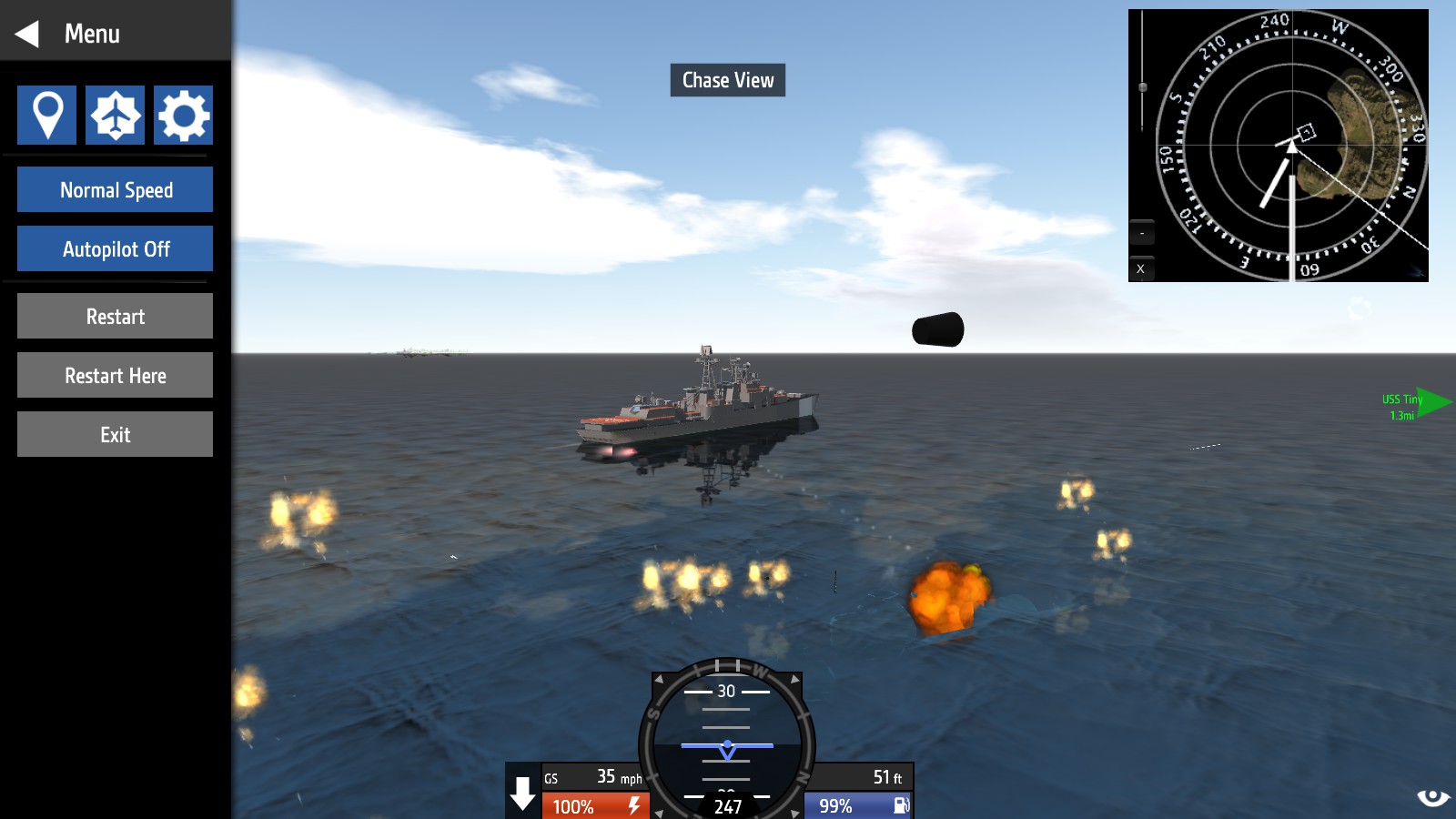 Rocket Turrets capable of unleashing a deadly flurry of rockets at a target submarine. Be careful when aiming down as it may or may not hit one of the torpedoes.
- AG 2 and 3 to activate turrets
- Cameras 4 and 5 for turret cameras
- Pitch and Roll to aim (preferrably using mouse as joystick)
---
AK-630 CIWS system: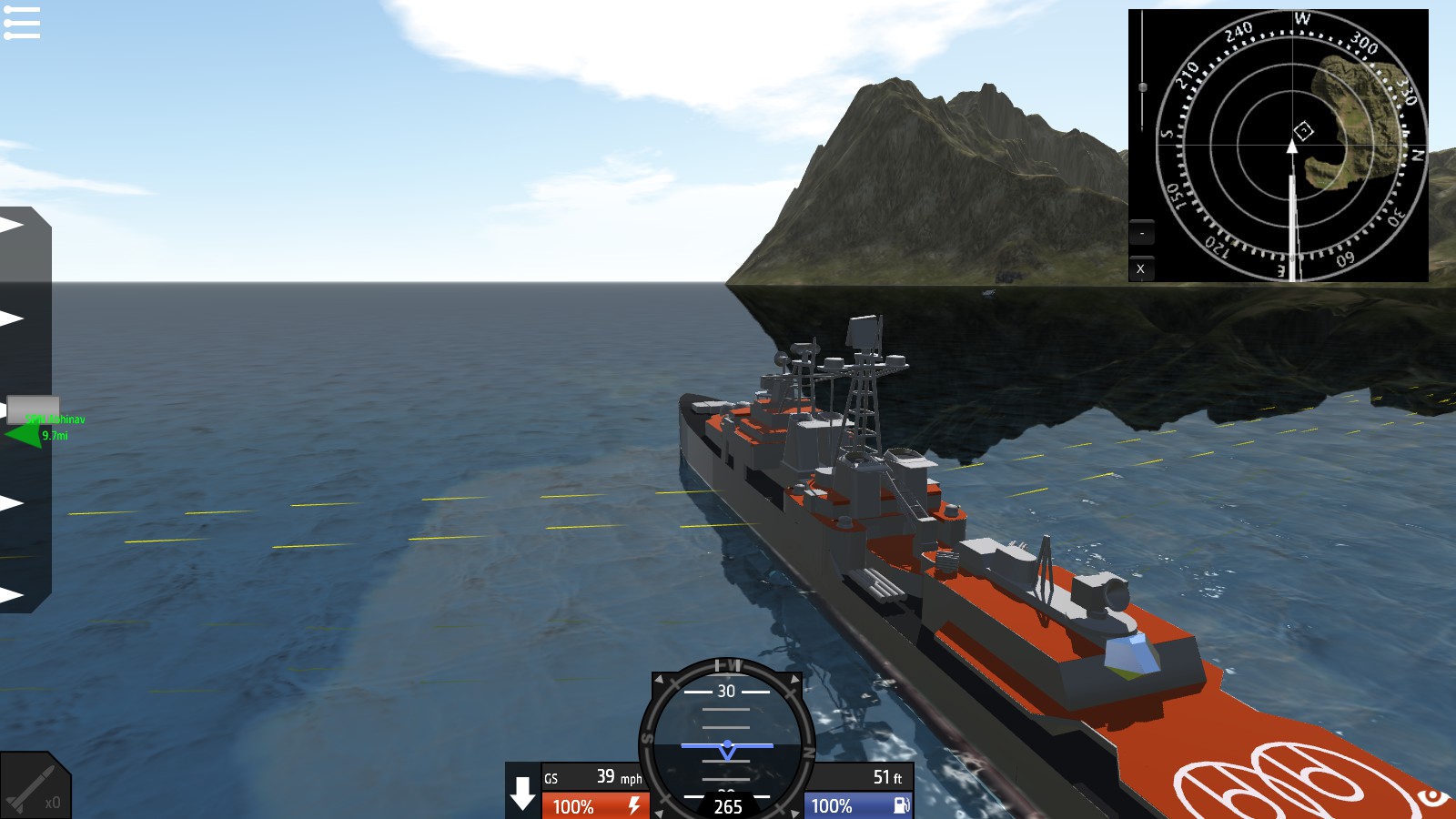 Gatling guns designed to stop incoming missiles.
- AG4 to activate.
- Pitch and Roll to aim (preferrably using mouse as joystick)
---
Anti-Submarine Torpedoes.

Fully submersible and steerable torpedoes capable of diving at any depth and keeping up with most submarines (that have realistic speed).
- AG5 to Activate
- Camera 7 for Torpedo 1, Camera 6 for Torpedo 2
- Switch to Air to Ground mode.
- Fireweapon to Launch
- Pitch and Roll to steer torpedoes
---
SS-N-14 Silex Anti-Submarine Missiles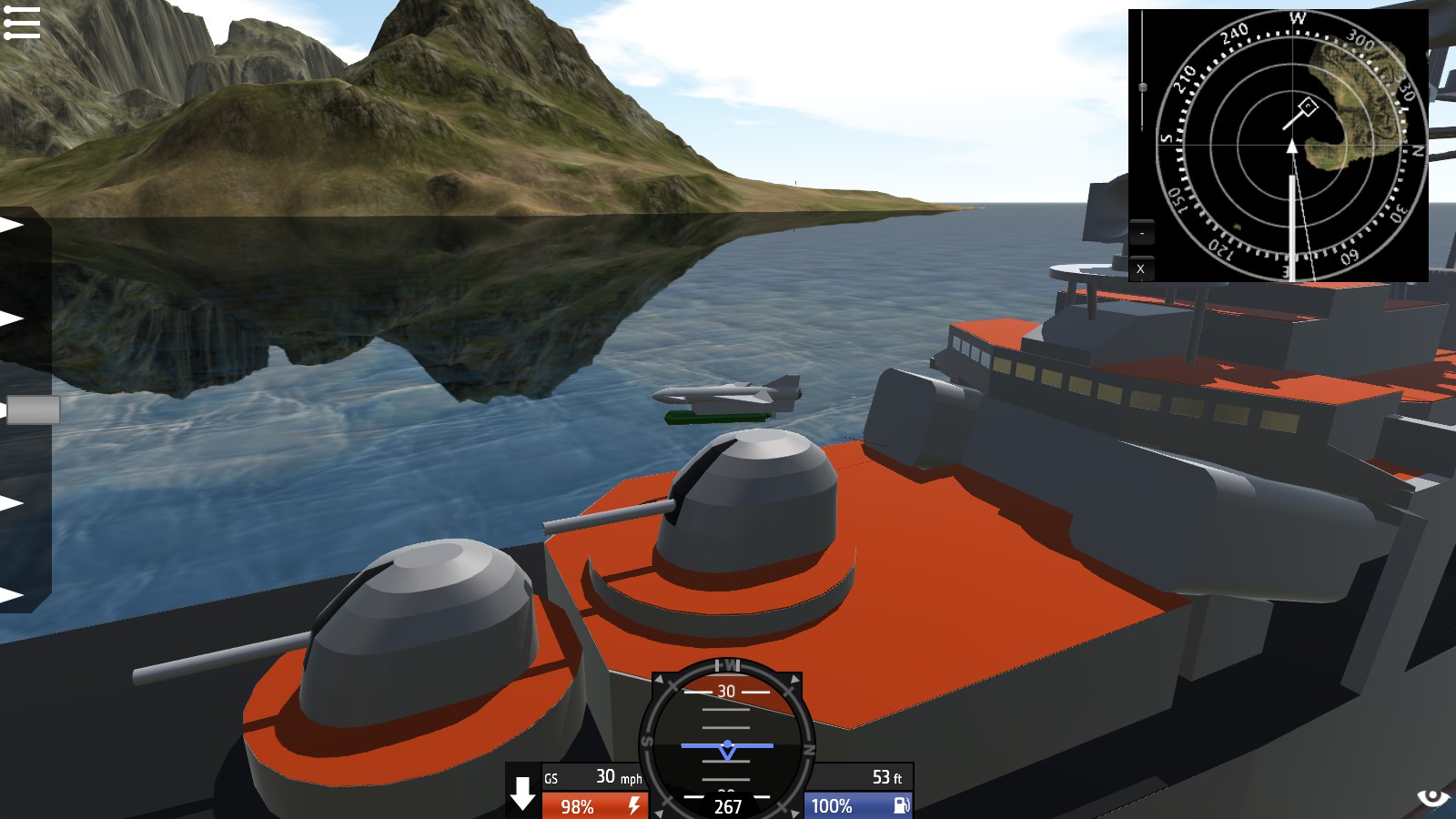 High speed missiles carrying Anti-Submarine Torpedoes. Capable of quickly reaching a distant submarine, dropping a fast and agile torpedo.
- AG 6 and 7 to launch
- Camera 8 for Missile 1, Camera 9 for Missile two
- Pitch and Roll to Control in flight
- Switch to Air to Ground mode.
- Fireweapon to deploy torpedo once missile is near target.
- Pitch and Roll to Steer torpedo
Note: DON'T pitch down too much when deploying torpedo into water or it might freak out. Also, launch the torpedo while the missile is at low altitude.
---
Active Sonar

Build by NFIGMT and modified by me, uses illumination via specially modified wing guns to spot underwater targets. Note that it's most effective in the open ocean.
- AG8 Toggles on and off
- Fireguns to use.
Check out the Sonar system here!
---
My first Upload of a Ship and first thing in forever that's not a submarine or submarine weapon, the Udaloy! Designed to be a fully capable Anti-Submarine vessel. Also the highest part count I've ever reached, but for good reason!
Funny thing is that the first thing I ever tinkered in XML with was a crappy attempt at a 'battleship' with rocket turrets. Now possibly my best build yet is a more refined warship. I'll say this, never have I ever thought I'd end up building something like that. Yet here I am now, having uploaded a highly detailed and capable ASW vessel, hope you like it!
Specifications
General Characteristics
Successors

6 airplane(s)

This plane has been featured

Created On

Windows

Wingspan

63.4ft (19.3m)

Length

536.0ft (163.4m)

Height

141.2ft (43.0m)

Empty Weight

-4,734,385lbs (-2,147,483kg)

Loaded Weight

56,821lbs (25,773kg)
Performance
Power/Weight Ratio

0.355

Horse Power/Weight Ratio

0.035

Wing Loading

47.2lbs/ft2 (230.6kg/m2)

Wing Area

1,202.9ft2 (111.8m2)

Drag Points

88083
Parts
Number of Parts

627

Control Surfaces

38
---