Player Biography
---
G'day lads! I've always loved SimplePlanes and I've always loved messing around with military stuff on it. On my profile, you can find guns, explosives, vehicles, soldiers etc! I live in Australia with my 2 budgies.
YouTube channel: Eli Candy
Copy and paste this link below into YouTube
@https://youtube.com/channel/UCC9x0kw_V5qyI7RahNlNR7w
Personal details: yes
I am a slave of this fella
https://youtube.com/c/Weaponsandstuff93
I love meat.
Don't eat subway or macca's. Those fast food joints SUCK! Subway makes the sandwiches soggy, and macca's makes the chips, bland, tasteless, crap. The burgers? The cheeseburgers are ok but the other burgers taste like chemical waste from a Chernobyl kitchen!

?
Places where you should buy surplus gas masks: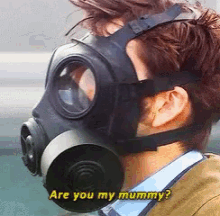 Me wearing a black Soviet Cold War GP5 Gas Mask

Me in my U.S army Vietnam era uniform with the M1 Yugoslavian copy of the M9 U.S gas mask.

---
Previously known as
ColonelEli111
Highlighted Airplanes