North Korean MiG-15
Improved agility version to take on the new Sabre!!!! Here
---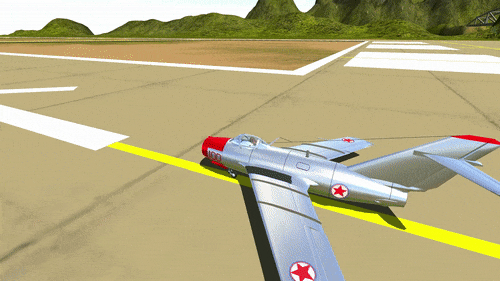 ---
HI
This is my first ever serious replica!!!!!!!
Nothing much to say, I nearly pull my hairs out trying to build a replica with details lol.
But I proudly present to you some of my fun/eye-candy features in the features section!!!
---
Features:
Tracer and smoke effect for 23mm cannons. I simulated the spacing of shells in the ammo belt which is basically 1 armor-piecing-incendiary between 3 fragmentation-incendiary-tracers. (FI-T · FI-T · FI-T · AP-I)
Tracer effect for 37mm cannon. There are red tracer follow by a faint grey smoke trail.


Airburst 37mm round for fun!!! (The real MiG probably don't have that)

Fully working flaps.
Black smoke from the engine.
Cockpit with simulated G-force effect on pilot.
Simulated control stiffening at high speed. (Real MiG-15 becomes sluggish at high speed and have a bad roll rate)
---
Controls:
AG1: Flaps.
AG2: Toggle airburst mode for cannon. (The shell have a range of 1.5km before it self-destruct)
AG8: Head light.


---
Gallery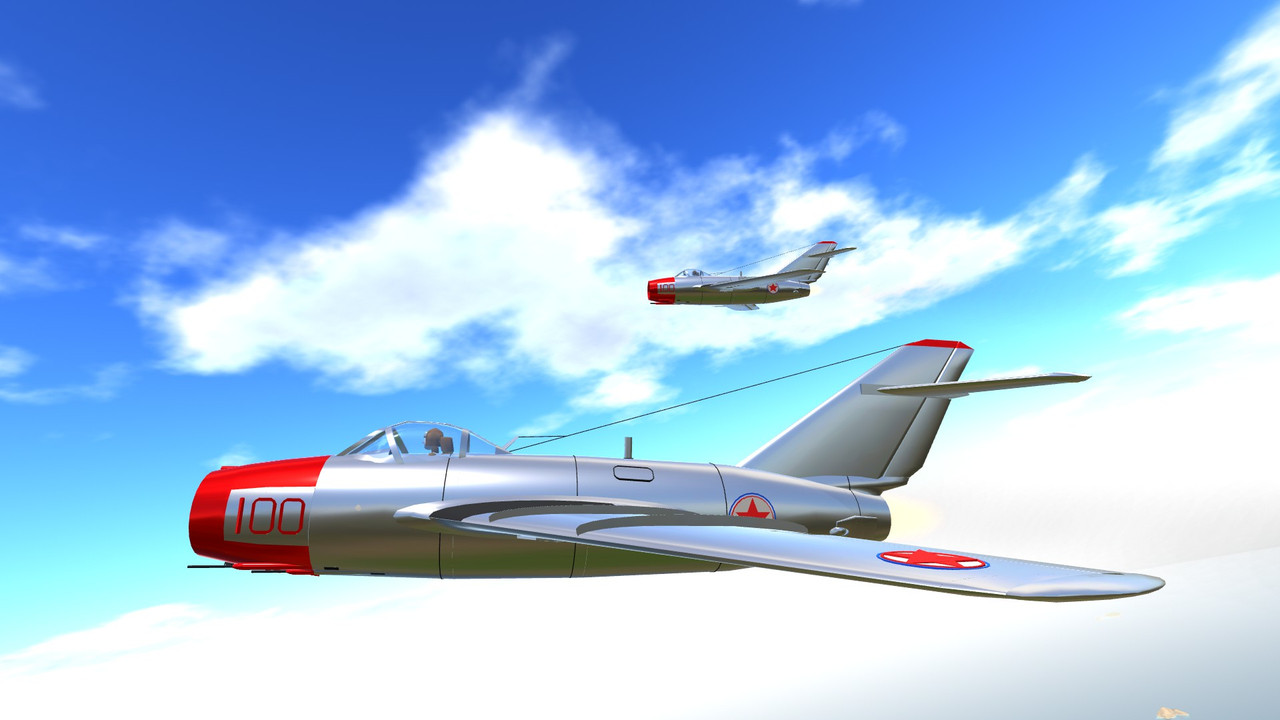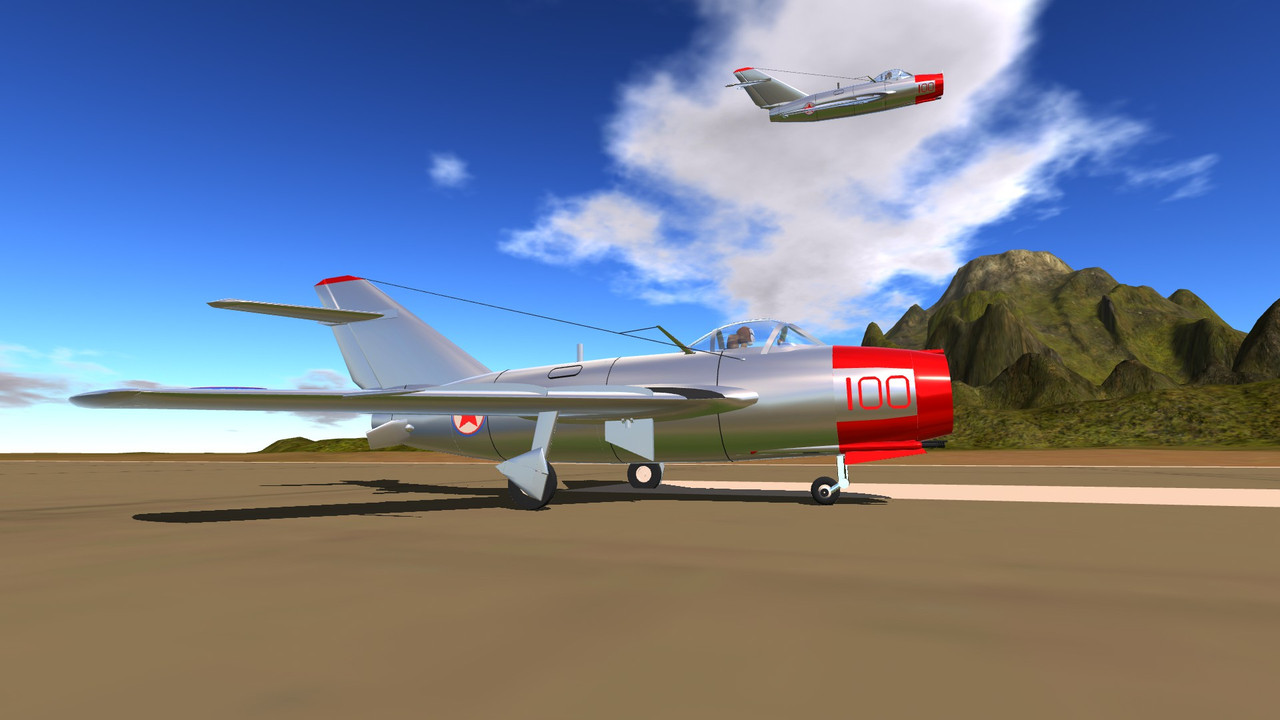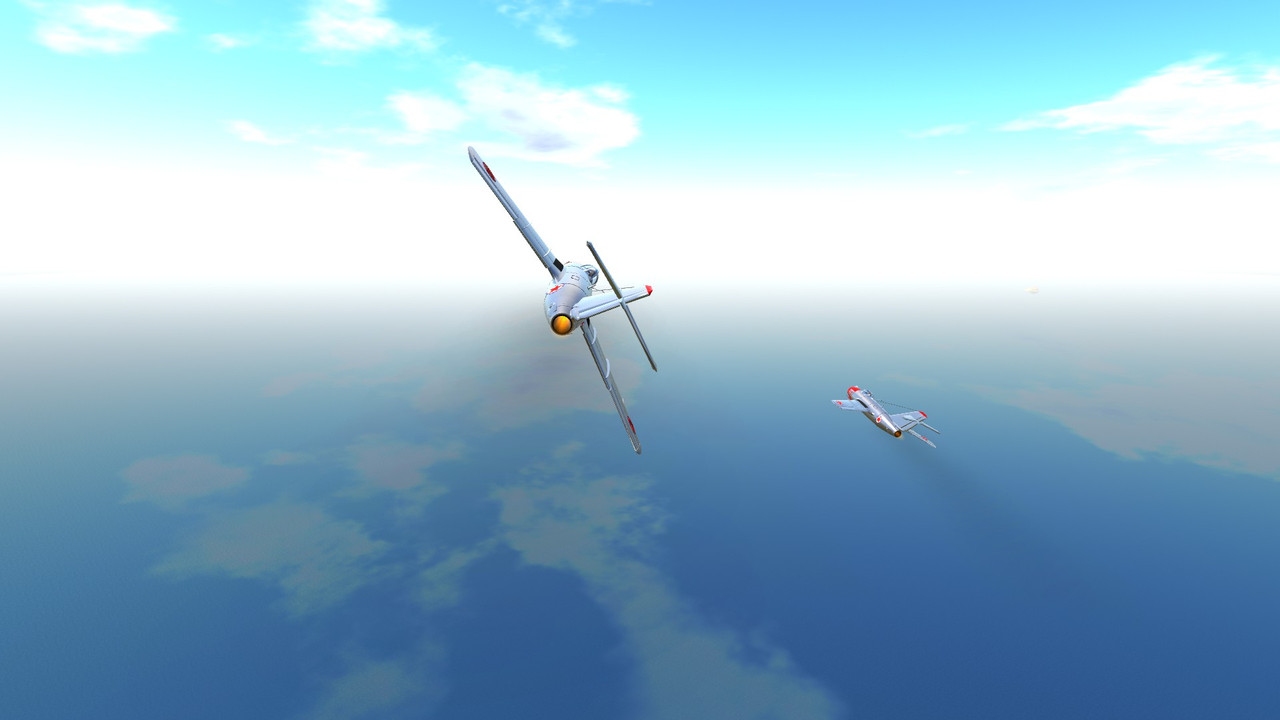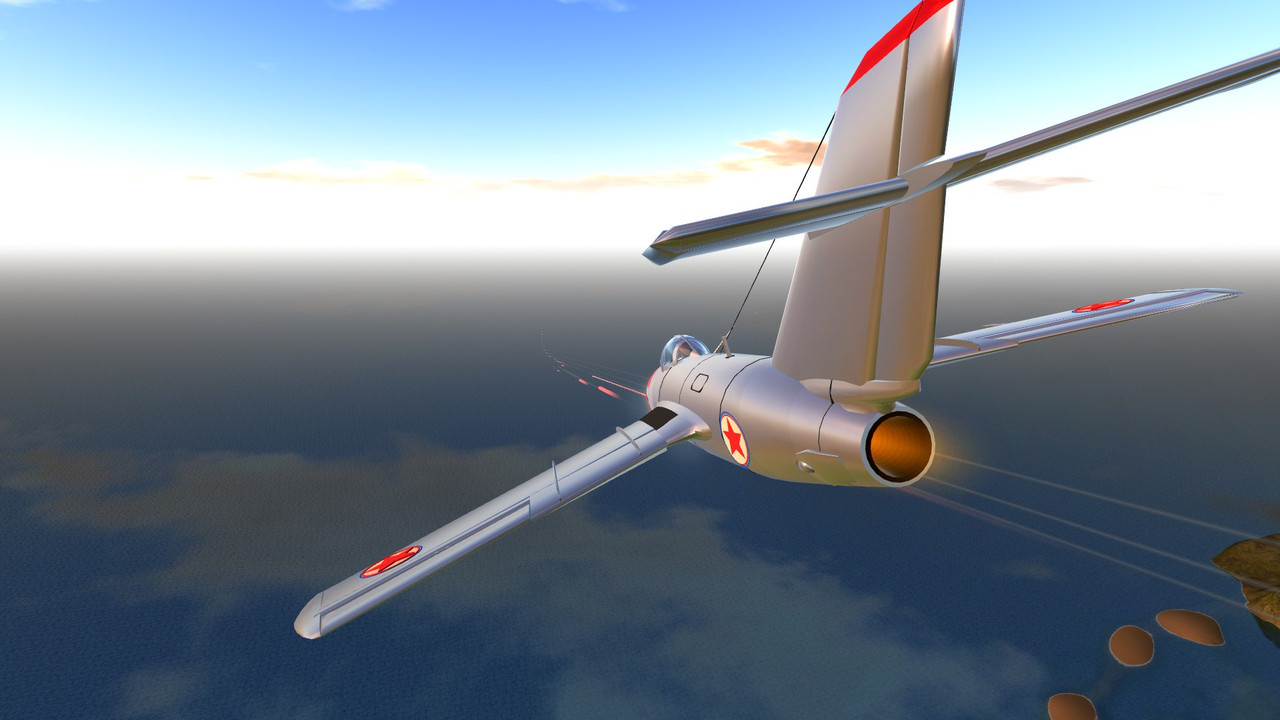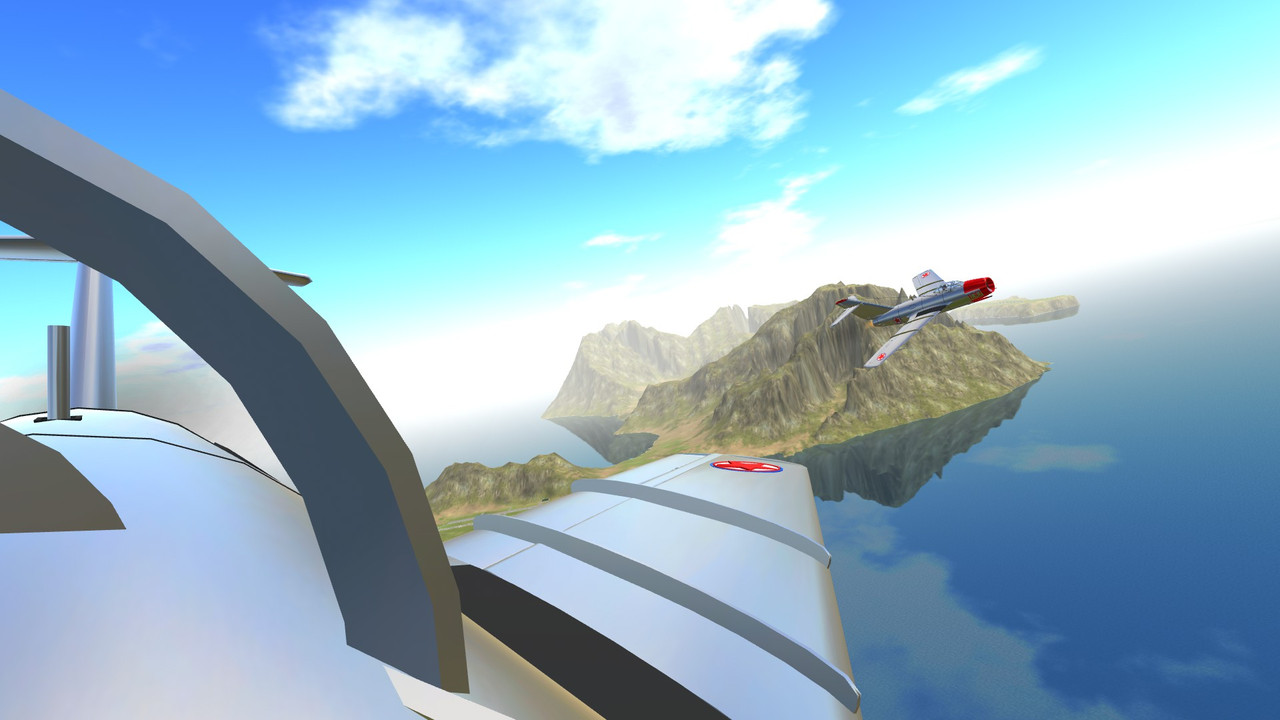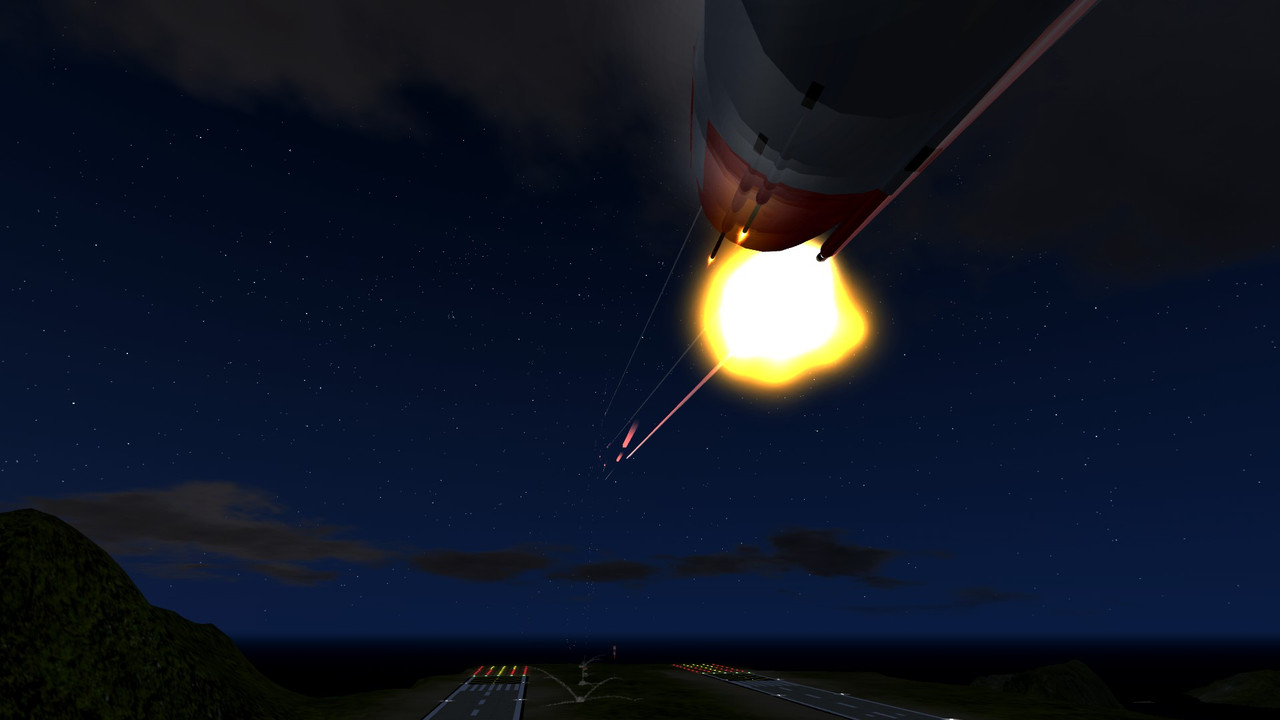 ---
Enjoy
Ps. If you dive too fast the control will lock up and you will be a "Lawn Dart".
Ps.2 If you yaw the aircraft will roll to the opposite side of yaw by itself due to invert-dihedral wings config, use this to help rolling at high speed.
Ps.3 The cannon is actually 50mm in-game because it just looks better lol. And the cannon have a range of 1.5km before the shell is self-destruct.
Specifications
General Characteristics
Predecessor

MIG Challenge [Ended]

Created On

Windows

Wingspan

34.7ft (10.6m)

Length

33.9ft (10.3m)

Height

12.9ft (3.9m)

Empty Weight

5,939lbs (2,694kg)

Loaded Weight

11,317lbs (5,133kg)
Performance
Power/Weight Ratio

1.191

Wing Loading

46.9lbs/ft2 (229.1kg/m2)

Wing Area

241.2ft2 (22.4m2)

Drag Points

354
Parts
Number of Parts

271

Control Surfaces

5
---