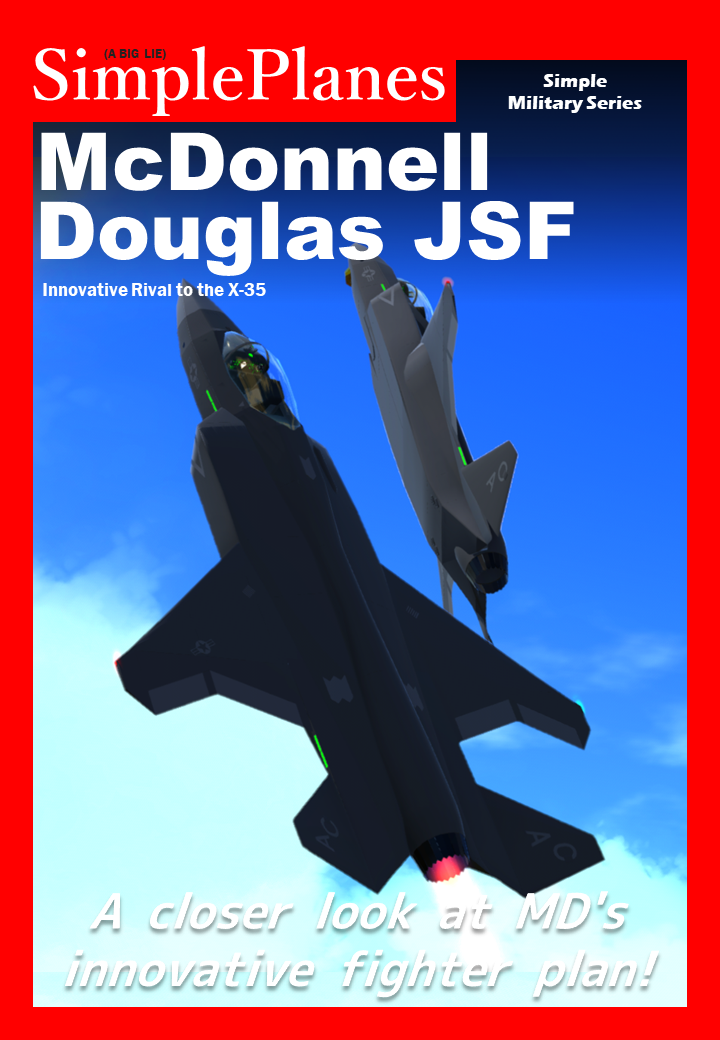 Aircraft Details
In 1995, McDonnell Douglas (MD) designed one model for submission to the JAST (JSF) program. It had a lambda wing reminiscent of the F-101 or B-2 and a sloping horizontal tail reminiscent of the YF-23, with no vertical tail. Unfortunately, due to delays in the development of the S/VTOL model the prototype was never completed, but its shape is very attractive. In this work, I imagined what would happen if the MD won the X-32A slot and was officially adopted by the US military. So it is equipped with a functional glass cockpit, Low-visibility paint, and EO-DAS.
Operating Instructions
AG1:Lighting of various aircraft lights
Trim down: Flap deployment
This is probably the first Work in SimplePlanes where the TD box actually works.
…maybe.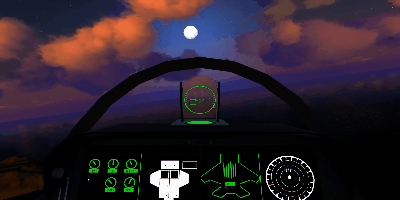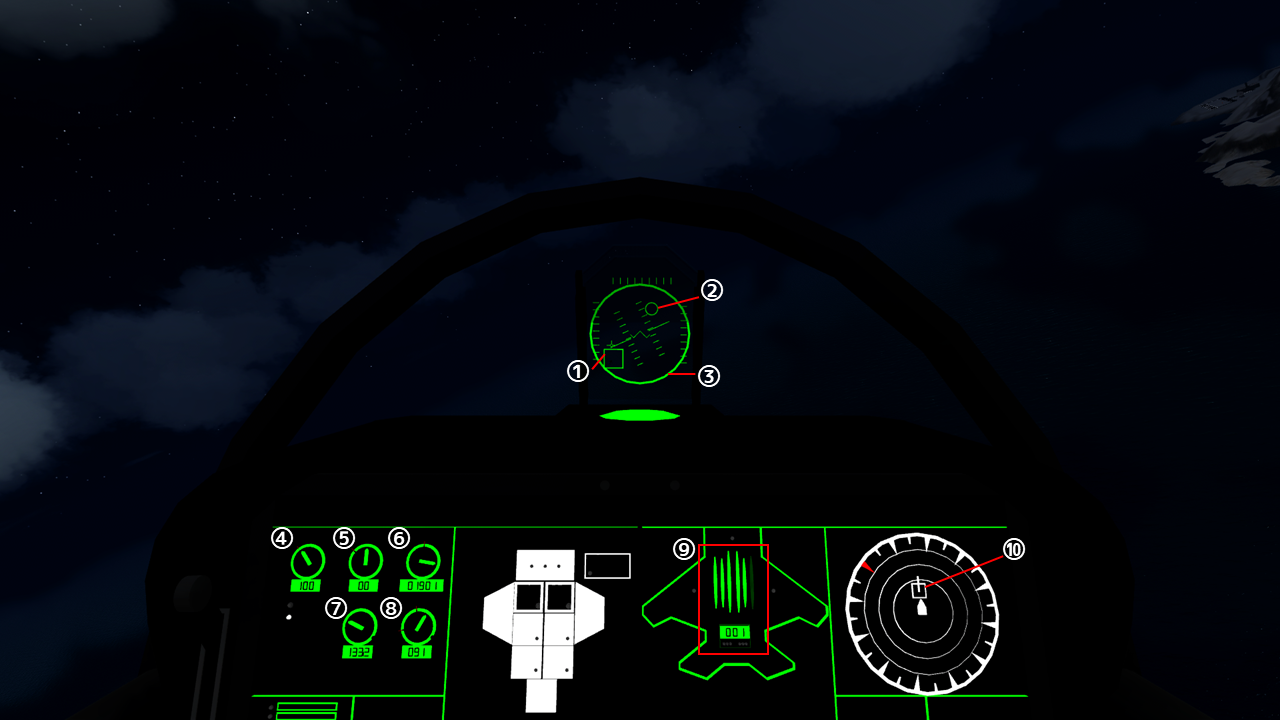 1:TDBOX
2:Aiming symbol
3:Reticle (Displayed only when Guardian is selected.)
4:Throttle
5:Gforce
6:Altimeter
7:TAS meter
8:Fuel meter
9:FCS(The number and position of the remaining ammunition of the selected weapon are displayed.)
10:Direction indicator + Radar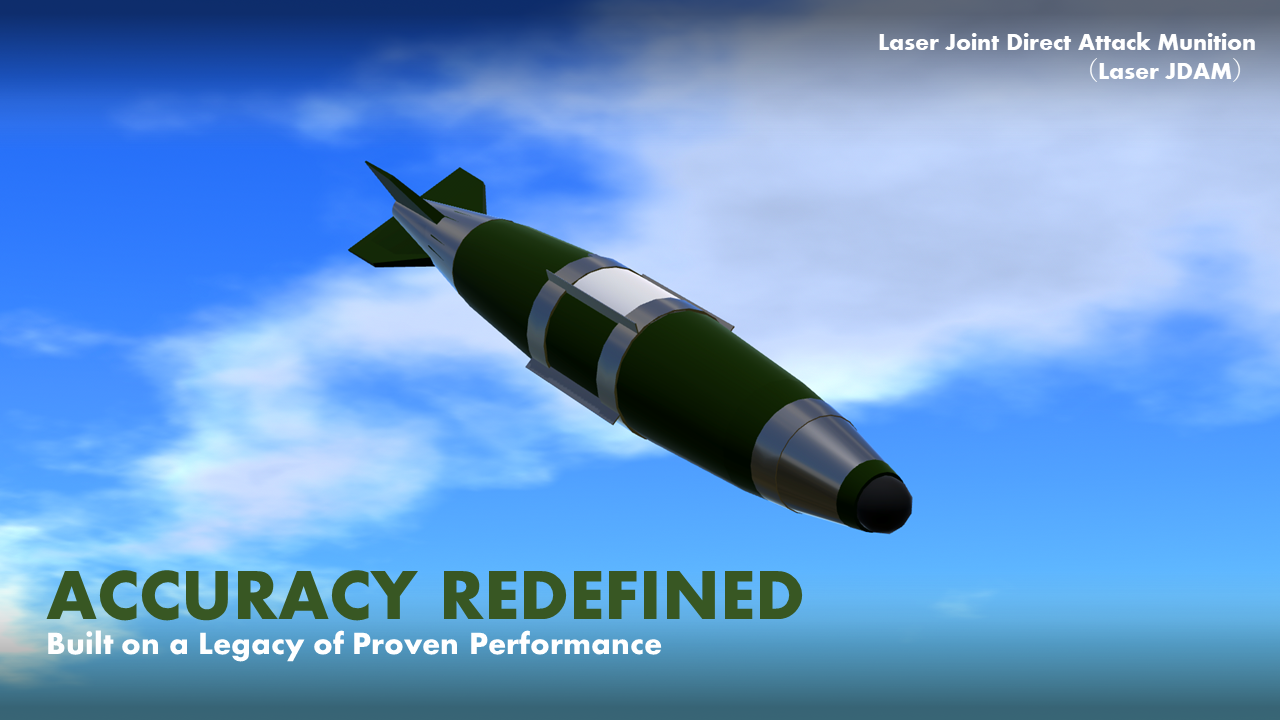 JDAM is a smart bomb
Joint Direct Attack Munition (JDAM) is a low-cost guidance kit that is attached to existing unguided free-fall bombs, converting them into satellite guided, precision "smart" weapons.
Even "smarter" with the addition of the DSU-38 Laser Sensor.
If you shoot in the same way as a missile, Almost certainly hit.
(AN / AAQ-37 EO-DAS for LJDAM guidance)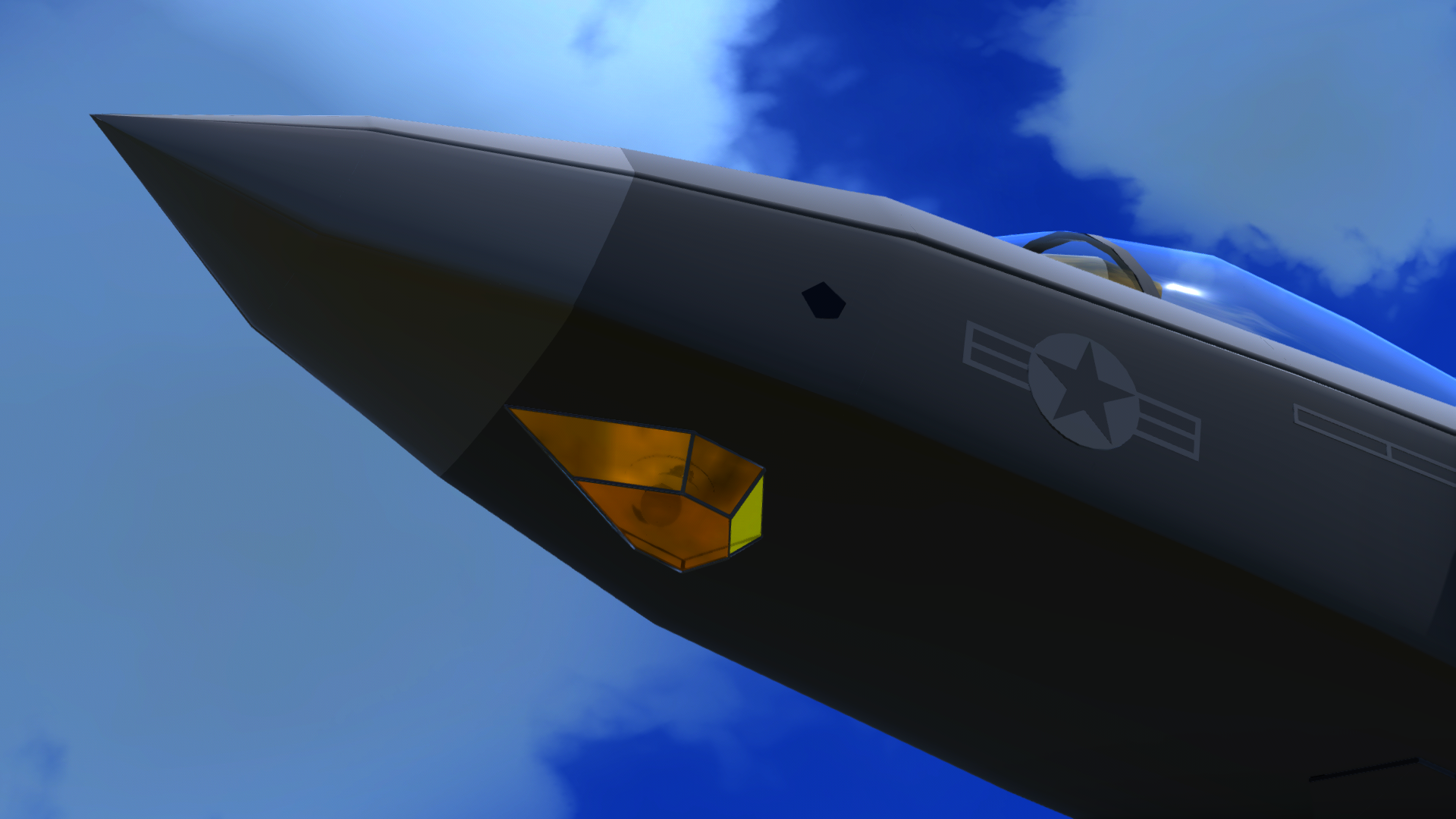 (Drop after lock on the target)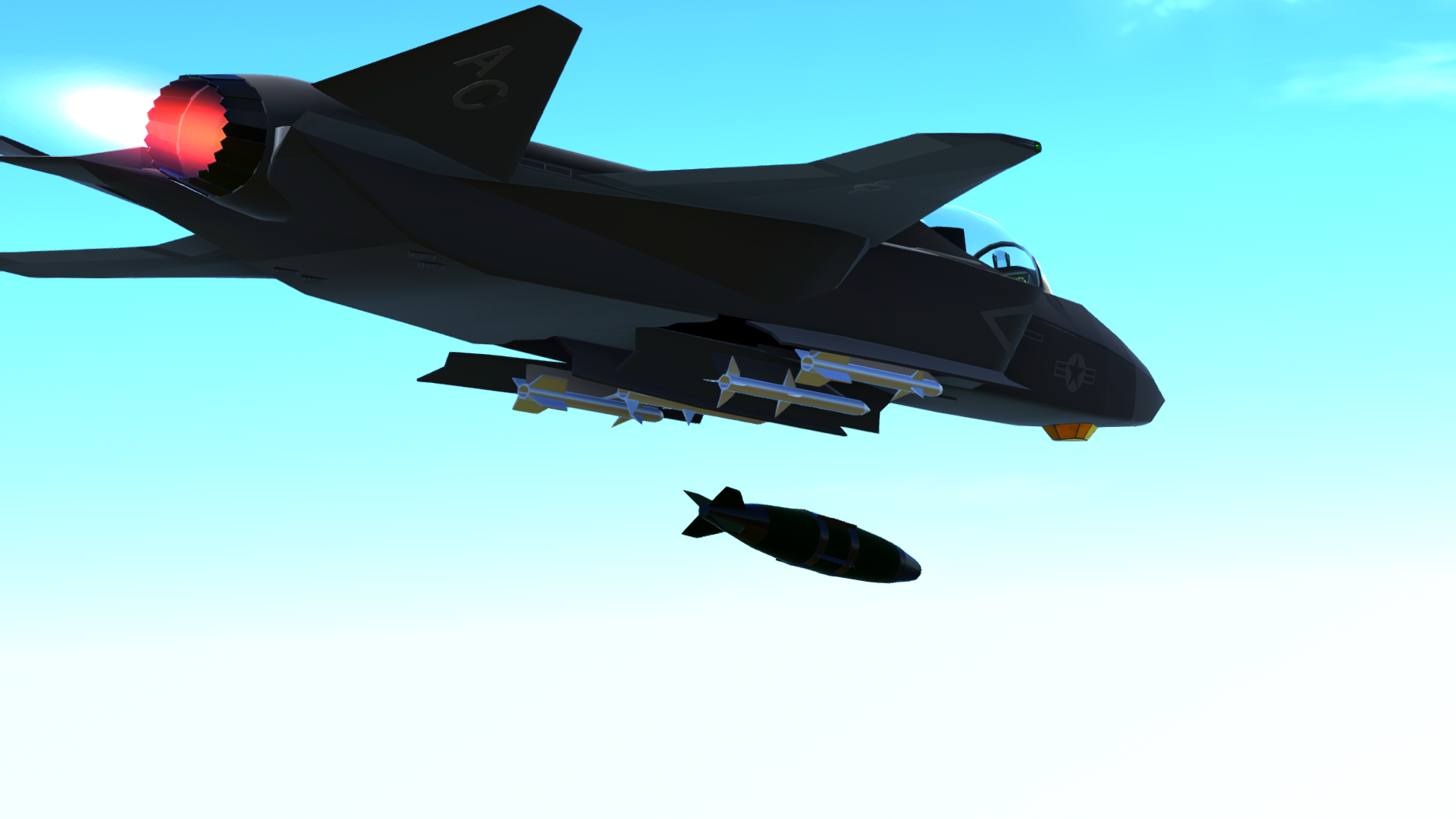 (Pathetic enemy)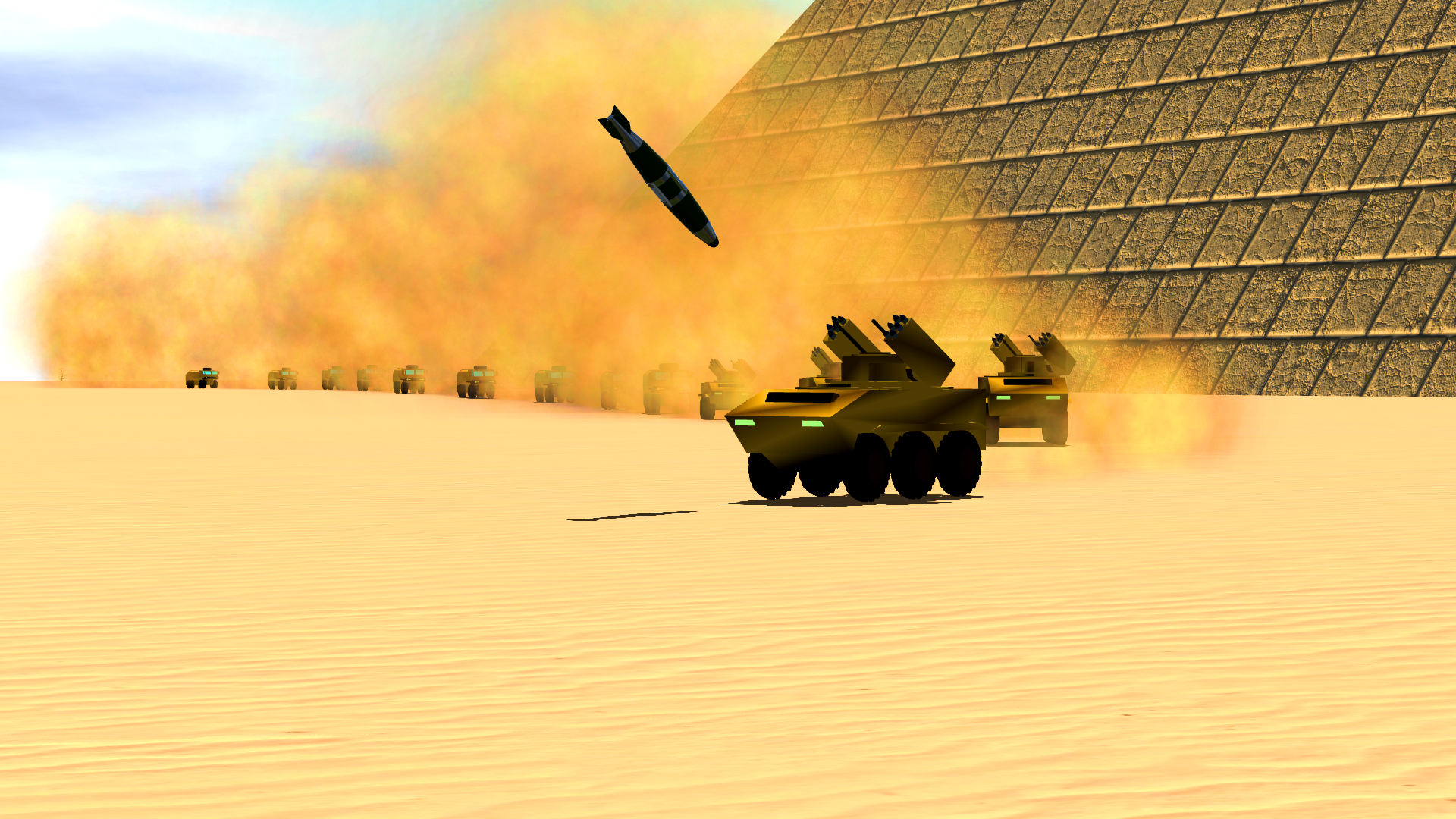 (Direct hit!)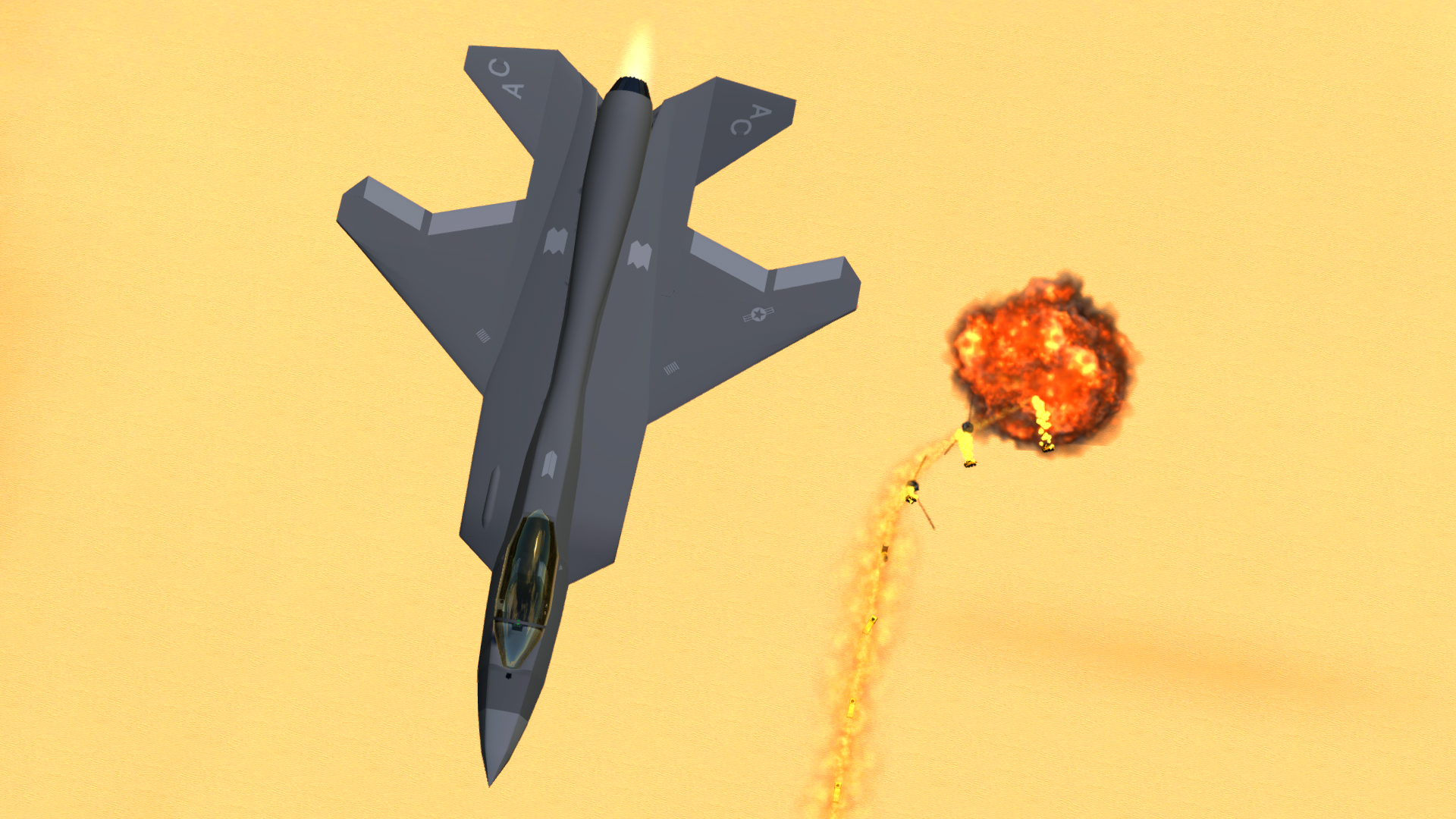 Enjoy your flight!
Some samples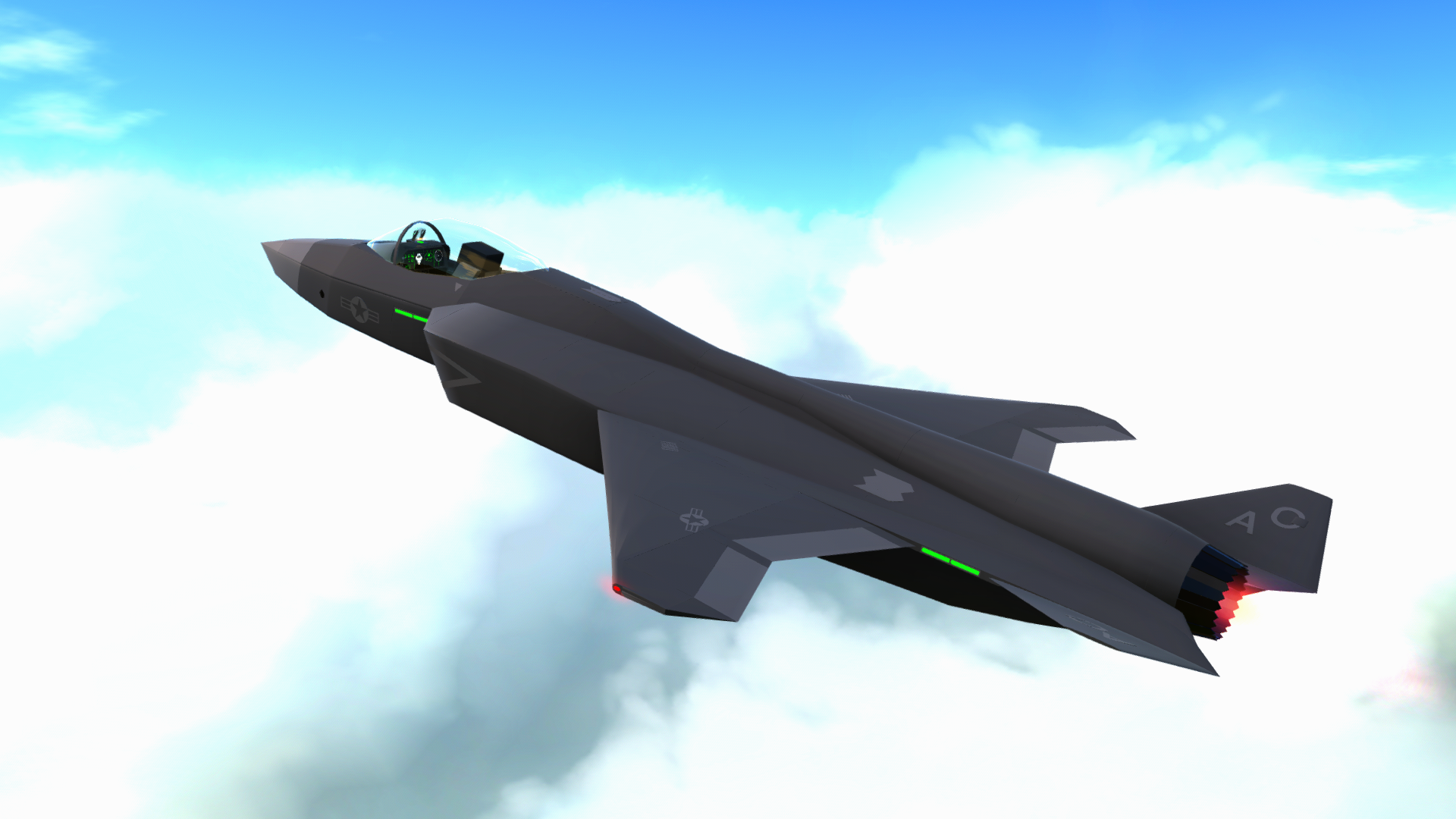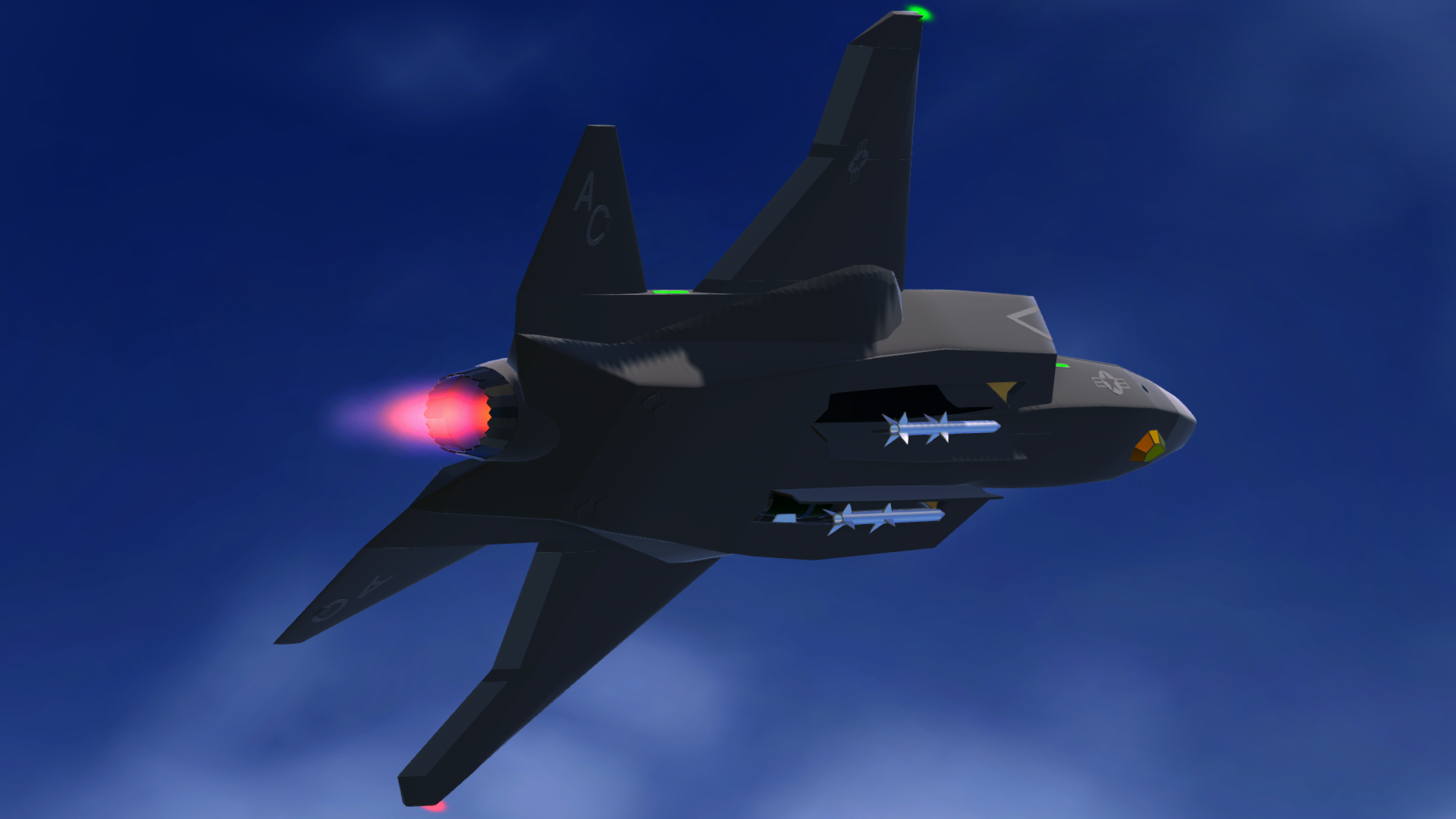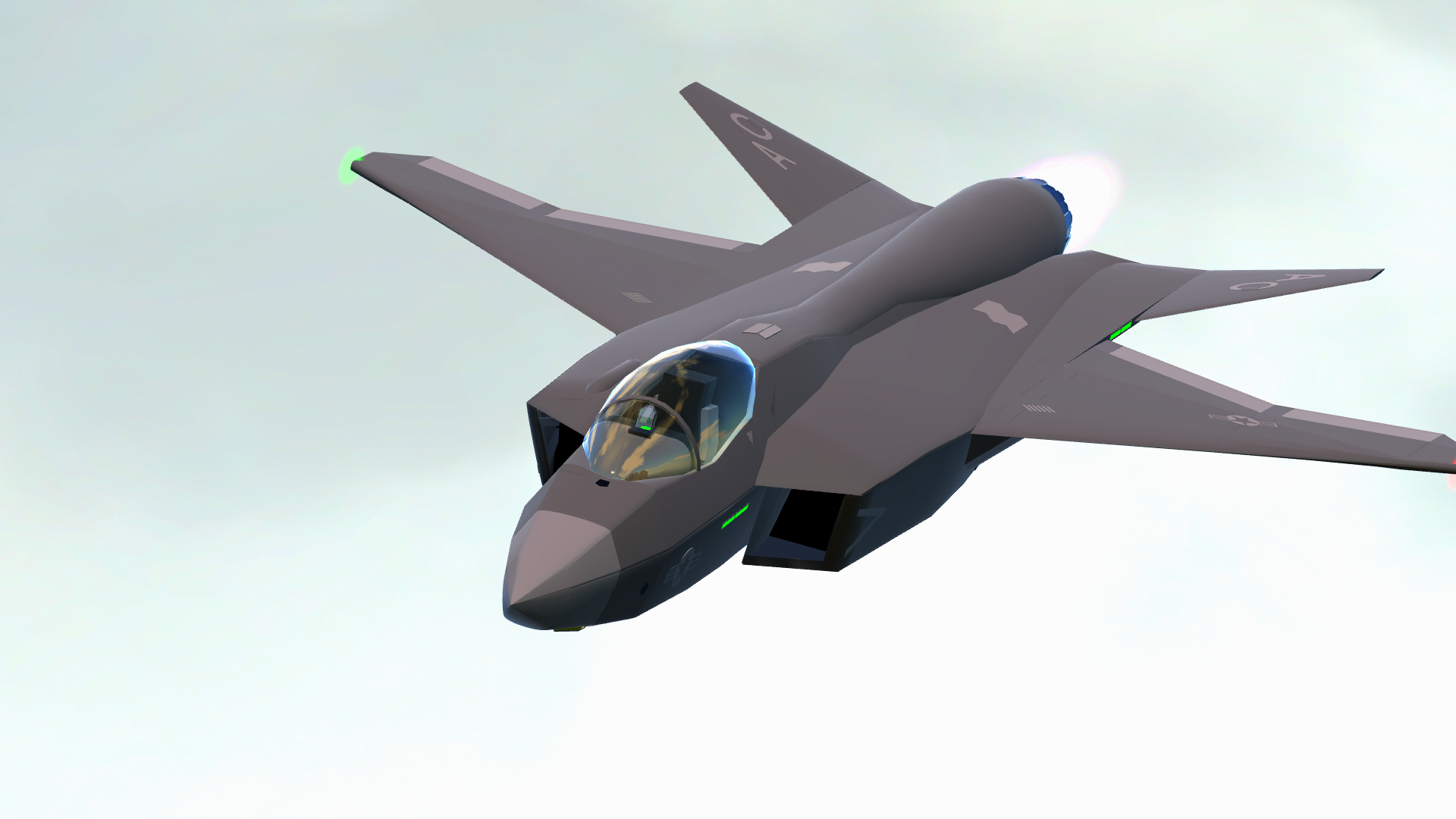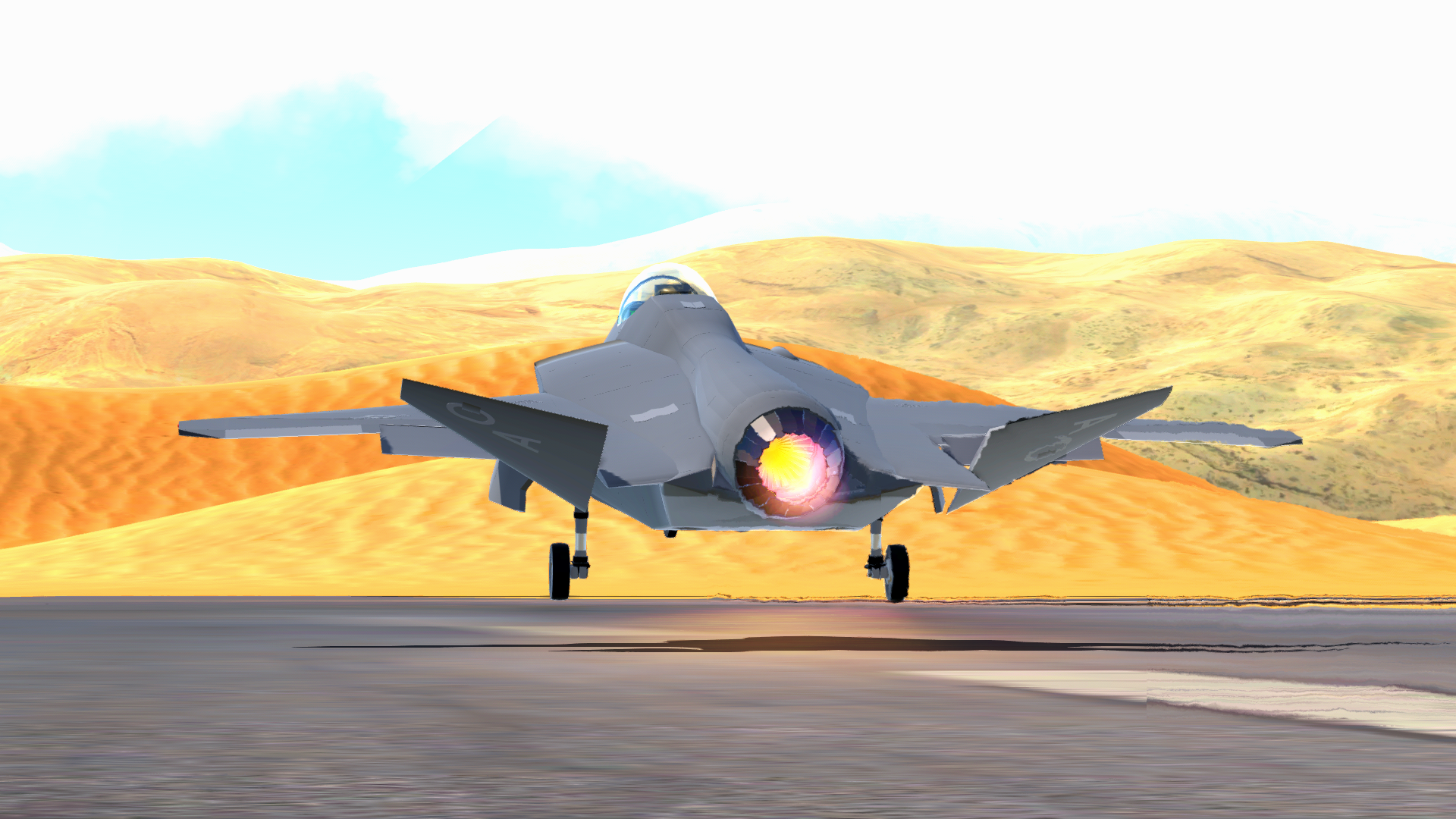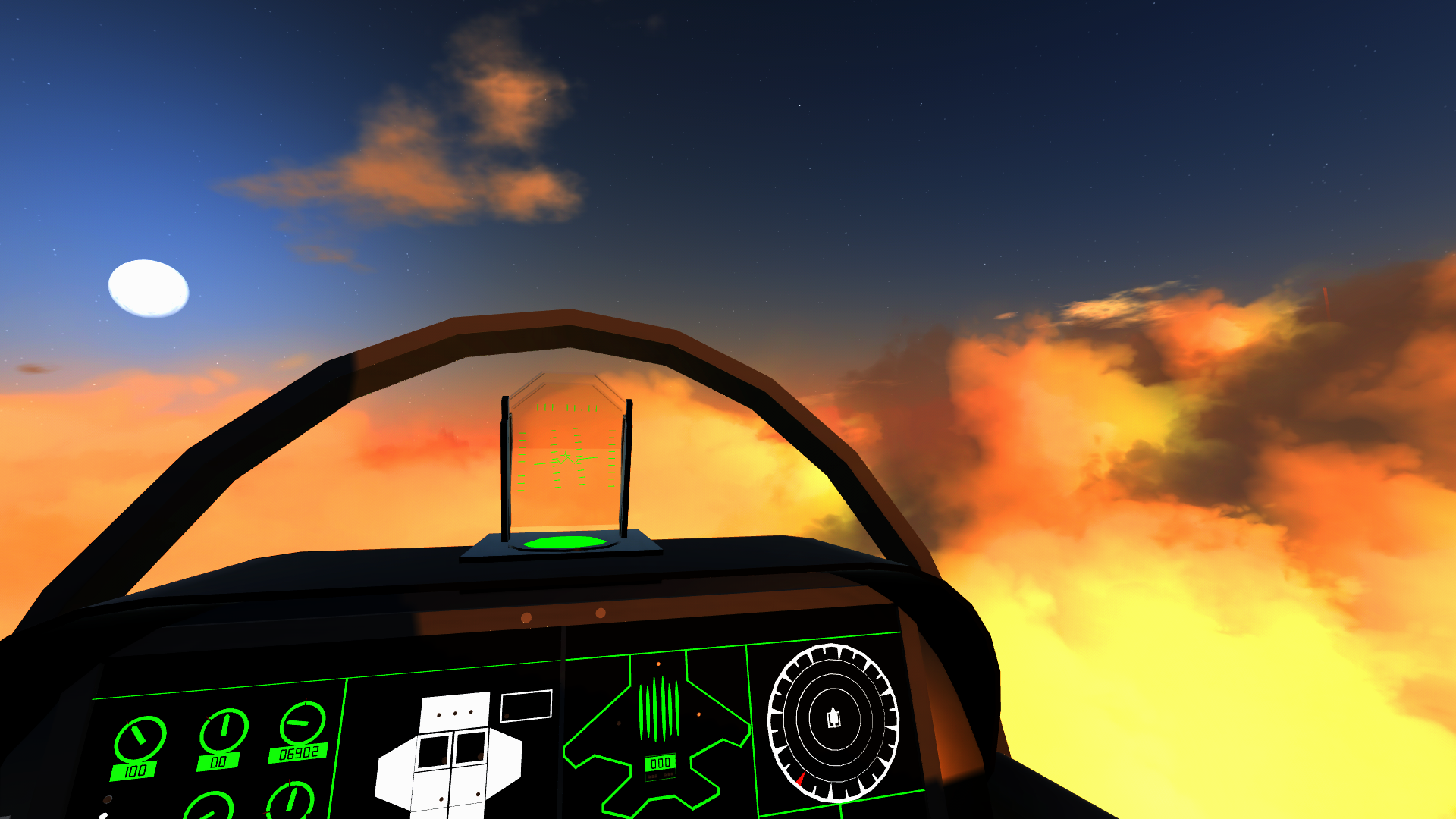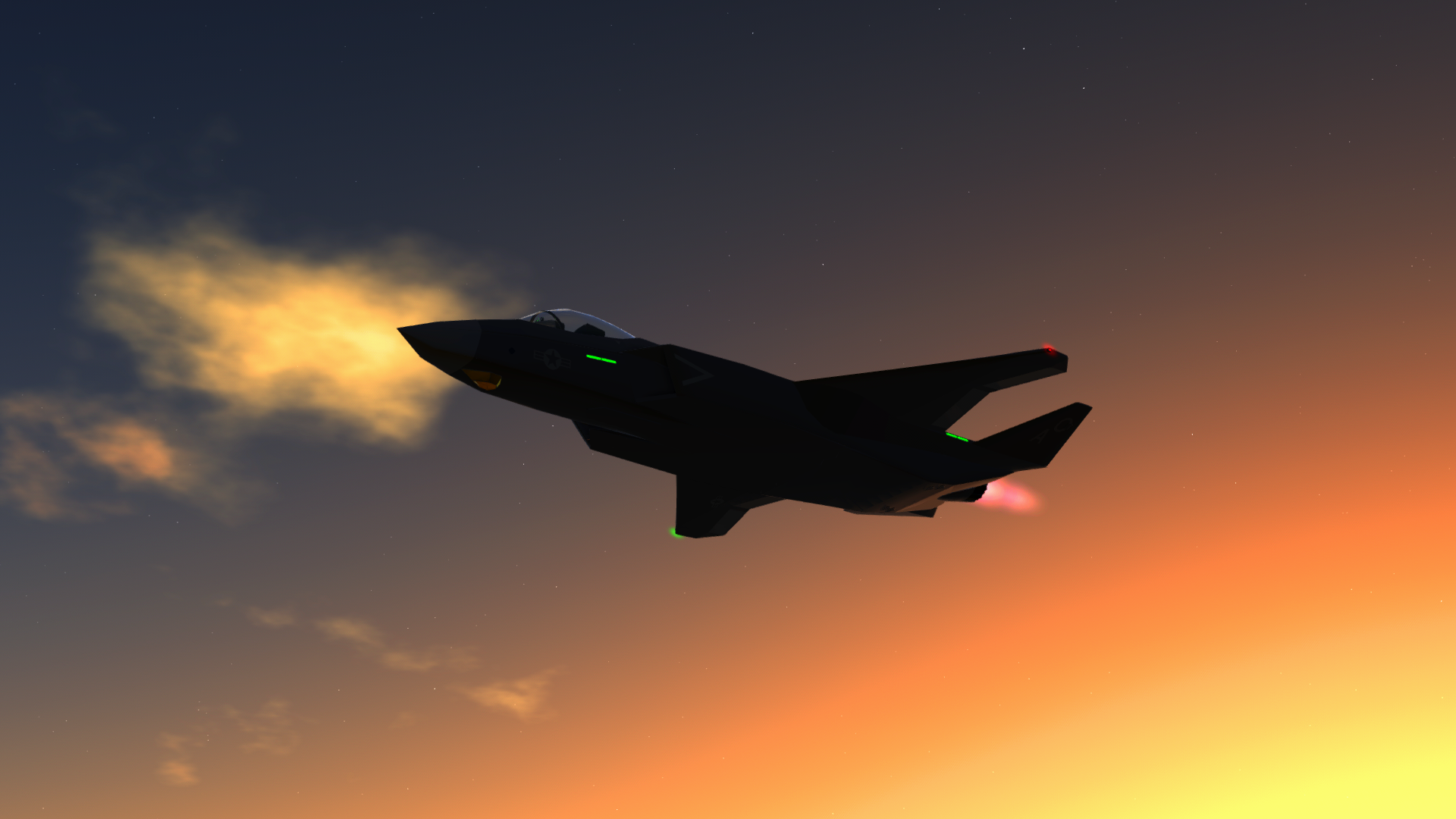 Specifications
General Characteristics
Created On

Windows

Wingspan

36.5ft (11.1m)

Length

52.9ft (16.1m)

Height

10.3ft (3.1m)

Empty Weight

15,331lbs (6,954kg)

Loaded Weight

28,710lbs (13,022kg)
Performance
Power/Weight Ratio

2.426

Wing Loading

23.7lbs/ft2 (115.6kg/m2)

Wing Area

1,213.0ft2 (112.7m2)

Drag Points

6941
Parts
Number of Parts

1322

Control Surfaces

12
---