Auto Credit
Based on Scratchoza's
E11 Test
The SPR map was made just because I wanted to run this engine on a map with sidings and a turntable. This is also the first tank engine to work for the SPR.
---
Functions
Throttle for Throttle
Brake for Brakes
Pitch and Roll for cam1 movement
Activate1 for magnets (coupling)
Activate2 for opening the smokebox door (wait a while when trying to open it)(I gave up on making a face for this engine but kept a surprise inside)
Activate3 for reverser
LandingGear for doors
Activate AirToAir and target an AI rolling stock to remotely deactivate its magnet (do not fire).
Features
Working side rods
Several camera views
Lots of exterior details
Can be used as a standard/reference for when building British rolling stock (Buffer height, width, etc)
Probably the most decorated and functional tank steam engine on the site.
---
Head codes and lamp codes aren't really practical currently so I just added a lamp at the lower right side of the engine :/
---
Gallery
Oops!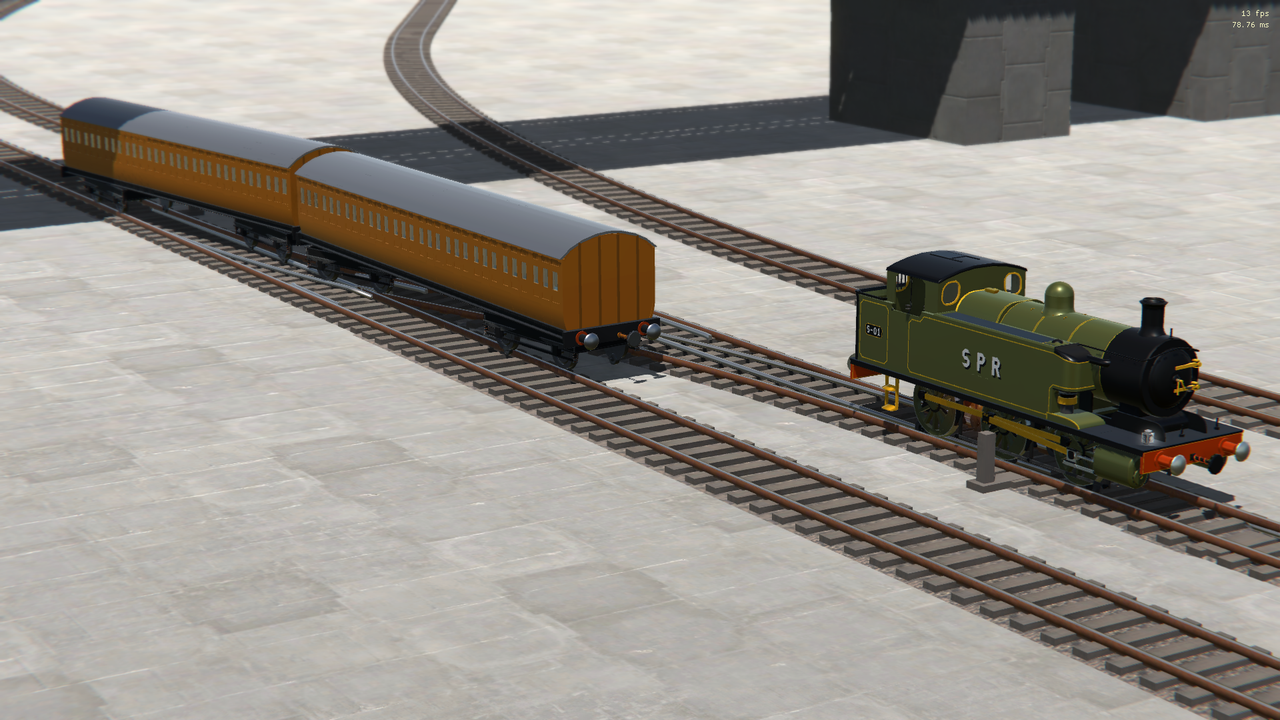 That's better!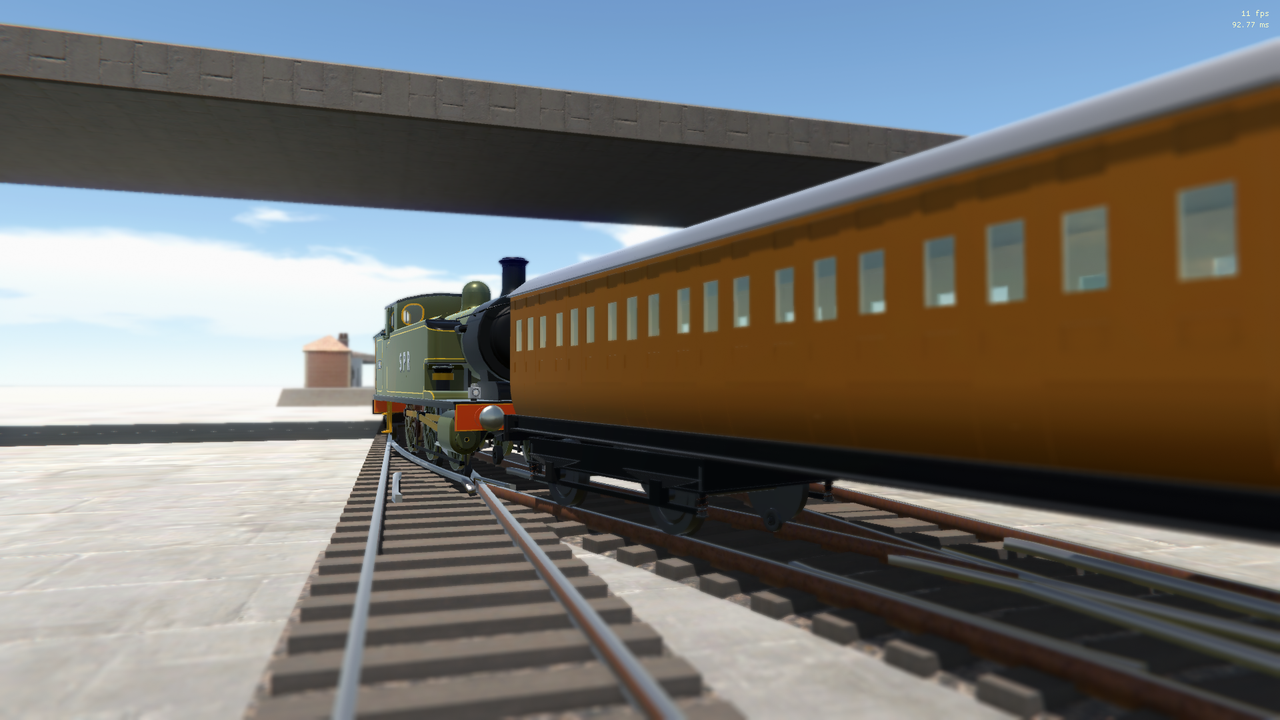 Time to shunt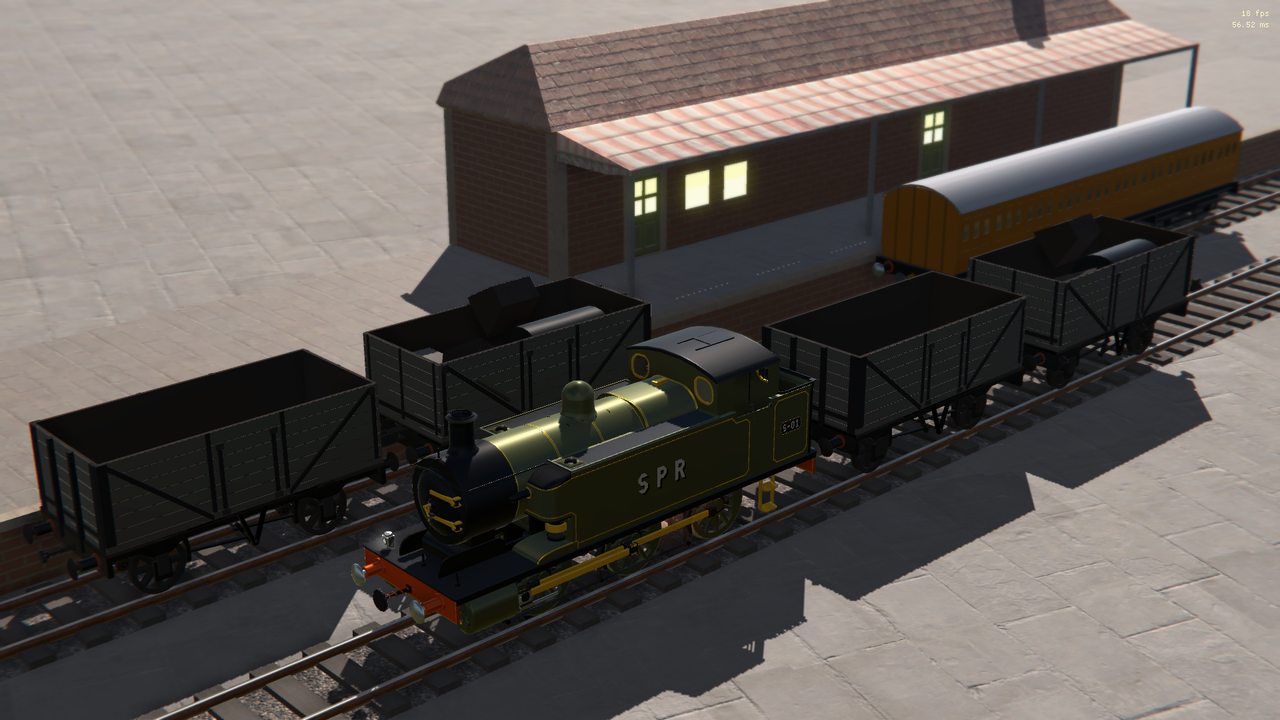 ---
Requires my SPR map to run
Specifications
General Characteristics
Predecessor

E11 Test

Successors

2 airplane(s)

+14 bonus

Created On

Windows

Wingspan

10.5ft (3.2m)

Length

32.5ft (9.9m)

Height

13.5ft (4.1m)

Empty Weight

53,314lbs (24,183kg)

Loaded Weight

66,808lbs (30,303kg)
Performance
Wing Loading

N/A

Wing Area

0.0ft2 (0.0m2)

Drag Points

23138
Parts
Number of Parts

976

Control Surfaces

0

Performance Cost

2,639
---