Player Biography
---

(Stop for a while, click for music)
"i haven't gone out even once the past 495 years"
~ not nacchan
"h a a c h a m a c h a m a c h a"
~ profecional pogchama
Modern and sci-fi machine builder that does some modding on the side. Also epic Ace Combat 6/7 and Aero Effect gamer.
Not very epic Touhou gamer, only has ever beaten imperishable night on easy modo smh my head
Progress Reports
[complete] Informative Components
[complete] CPS Test
[0%] ???
[complete] HMS London (Azur Lane)
[??%] Re:ASF-133 + learning realistic handling stuff
[planning] resizing label images because i used the wrong standard a long time ago lmao
SNS/Art Sites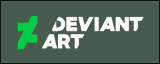 cmg-simplestuff

@hpgbproductions

hpgbproductions (31536000)
reddit u/hpgbproductions
Azur Lane: [EN server] Nataniachan (Avrora, 69833124)
Aero Effect (Google Play): nataniachan
Trackmania 2020 (Uplay): Nataniachan (starter access only)
Q: Who's that?
A: Fubuki, but Marisa
Q: Why are some images missing?
A: DeviantArt/Wix and imgur broke something, newer posts may use my own data storage Discord server for their key visuals.
Q: Plane for RP?
A: uhh ok
Lore can be pieced together from aircraft descriptions if you're brave enough. I try not to leave plot holes.
Sketchbook (the "things I'm using for something" section):
idk if i'll use it
Funky trees
this thing looks cool
---
Previously known as
AstleyIndustries
Highlighted Airplanes