RapidACV 1.1 Upgrade from 1.0:
https://www.simpleplanes.com/a/wL35x5/V-U-RA3-RiptideACV-v1-0
Compared with the previous work, the rapids and other allied units have carried out a series of design adjustments around the Allied fleet with the aircraft carrier battle group as the core. First, the air defense missile was cancelled and replaced with a 16-shot torpedo and the high-altitude machine gun was changed to a flat shot. In this way, the task of the rapids changed from air defense to amphibious landing and anti-landing operations in shallow waters. Like electric fish and tsunami, it exists as a "T1 tank" and "amphibious tank".
Operation:
Act6 navigation light
Act7 air cushion lift boost (throttle control)
Act8 forward/reverse gear (throttle control)
Pitch and Roll, Trim plane guns dual control
LandingGear parking brake (land only)
Enjoy and fun!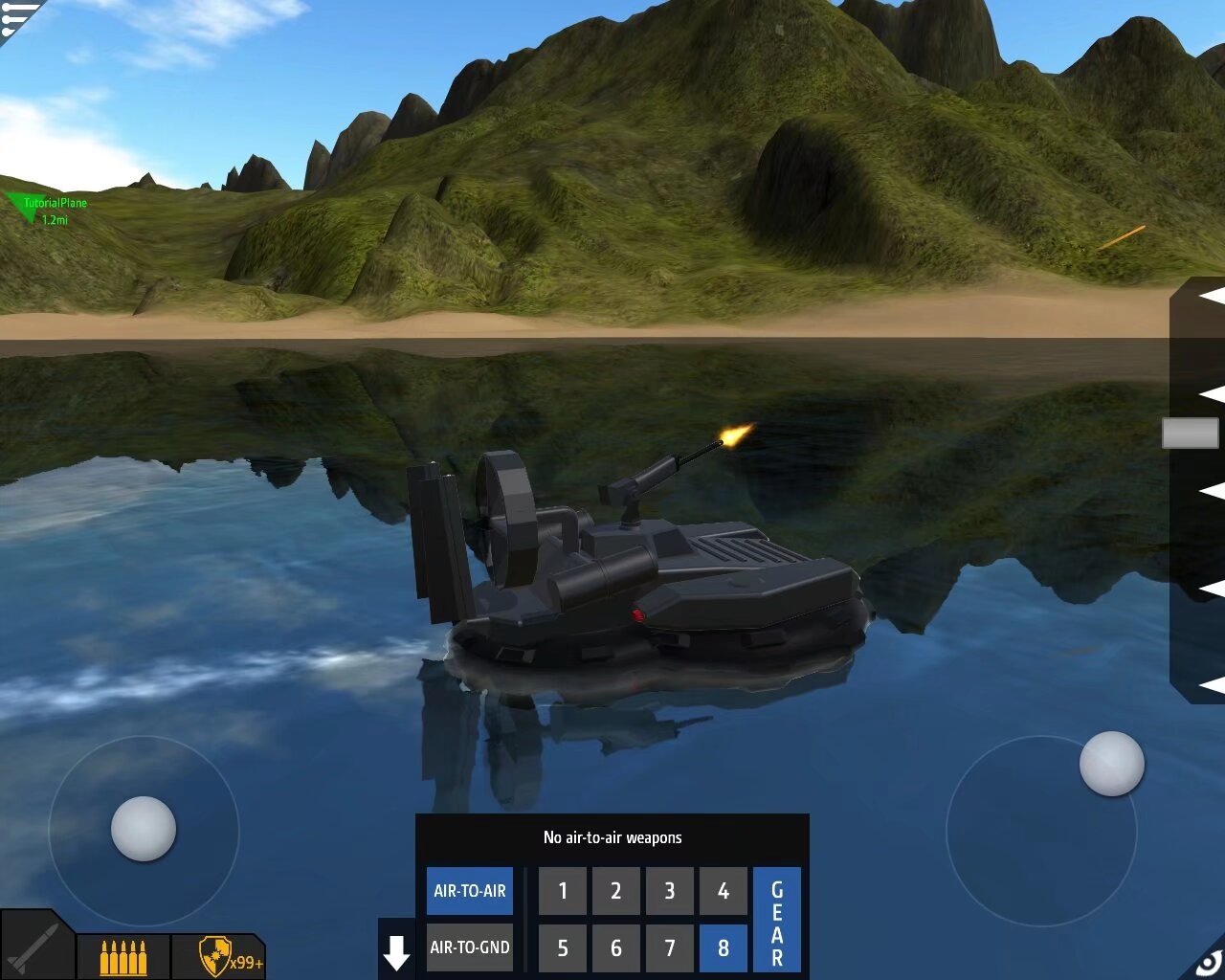 Specifications
General Characteristics
This plane has been featured

Created On

Windows

Wingspan

35.4ft (10.8m)

Length

54.3ft (16.6m)

Height

26.1ft (7.9m)

Empty Weight

-26,969lbs (-12,233kg)

Loaded Weight

6,580lbs (2,984kg)
Performance
Power/Weight Ratio

0.512

Horse Power/Weight Ratio

0.303

Wing Loading

30.6lbs/ft2 (149.5kg/m2)

Wing Area

214.9ft2 (20.0m2)

Drag Points

26865
Parts
Number of Parts

180

Control Surfaces

2
---