---
Preface:
It's been quiet long that I havn't post any aeroplanes, some of you might check my profile and know that I was making the Nortre Dame. It's so unfortunately that the project was canceled due to the unknowned structure and the part-counts' issue. So, I started to look back to planes. The reason I choose the Tu-144 is that I wanted to make a airliner, a unique airliner. The new feature of the update of the rotators's input also giving me many ideas. Such like a woking windshield wiper and some actual working insturments. Some of you might remember that I said I won't make any planes with so many parts when I post my Lancaster. I'll keep that.XD This plane have a full interior detail what cause th high part and I'm going to post two more version for mobile player. Hope you enjoy!
---
Mobile Version:
---
Video & Pictures: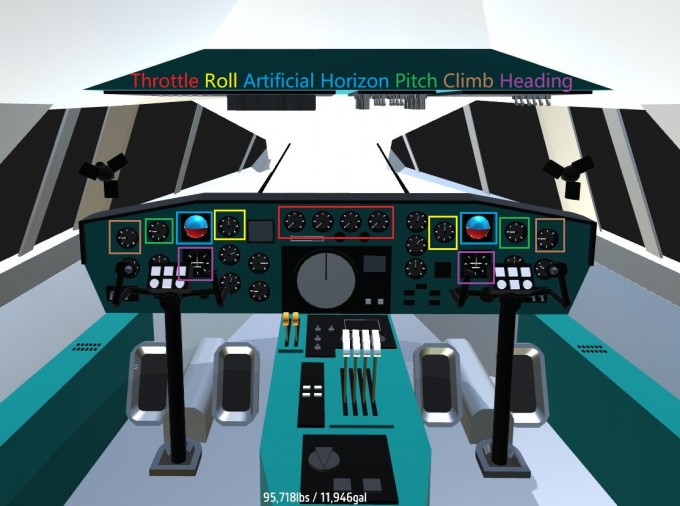 The climb rate indicator was made by @jamesPLANESii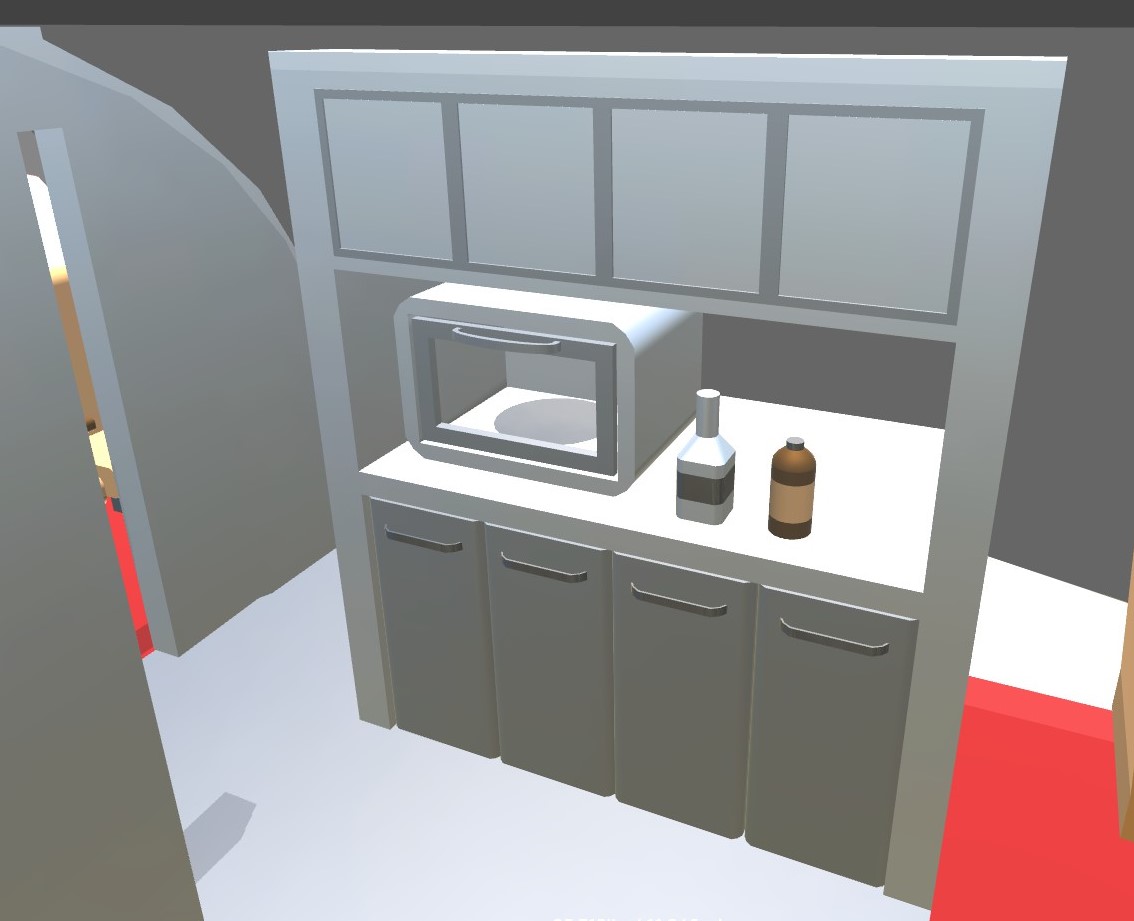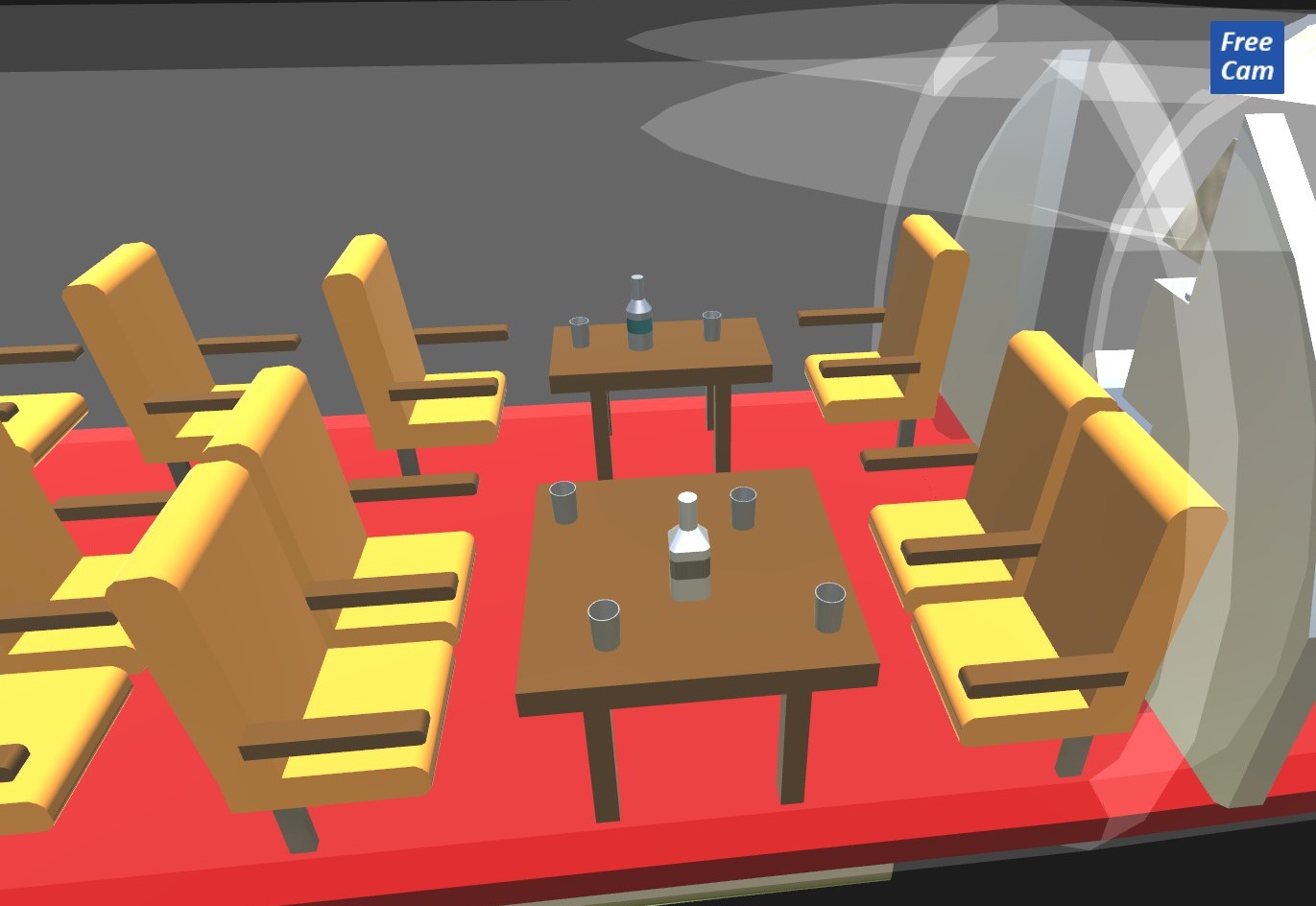 ---
Controls:
AG1=Deploy Cannard (landing recommend)
AG2=Drag Chute
AG3=All Light (cockpit cabin gear navigation anti-collision)
AG4=Wind Shield Wiper
AG5=Little Fan
VTOL up=Nose down + cockpit camare raise (landing recommened)
VTOL down=Nose down
Trim=Trimming
P.S. The cannard can creat a very strong torque to fore the nose up, remember to close it in high speed.
---
Specification:
Take off speed:220mph
Touch down speed:168mph (with cannard)
Max speed:1789mph (30,000ft)
Blueprint: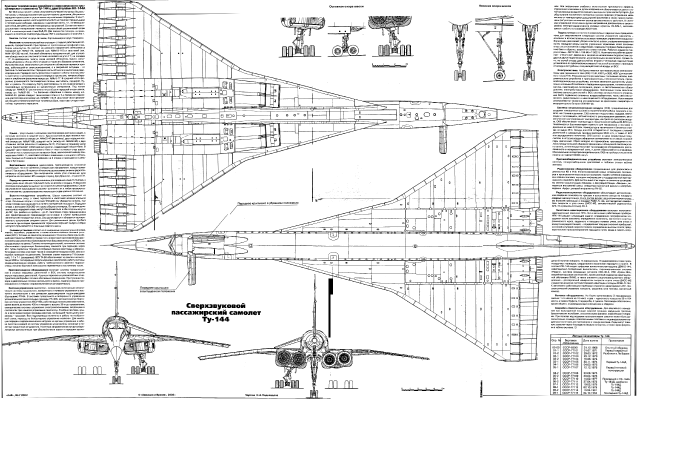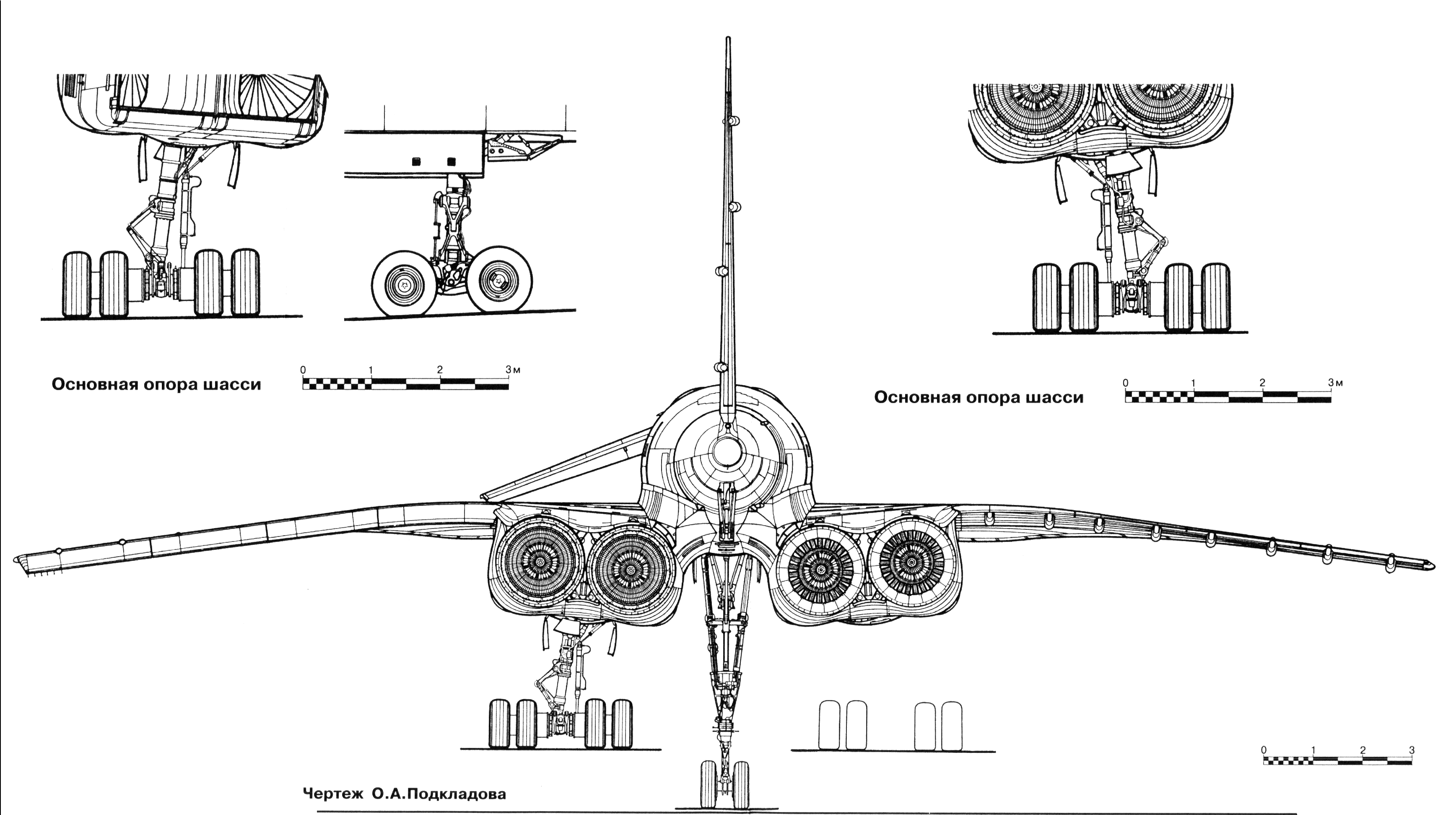 ---
About the Landing Gear:
This landing gear is the best I have ever made, it retracts with a delay, some of the sections even generated by winch. With this complex structre, it still can absorb the forces of a free falling from 100ft.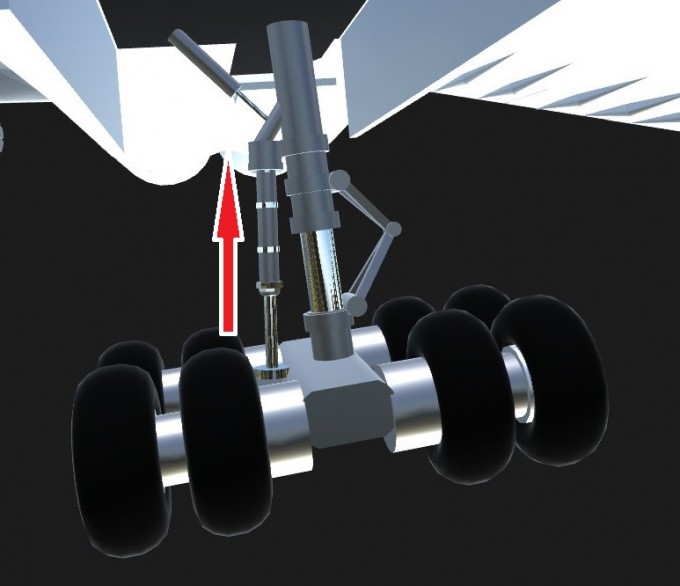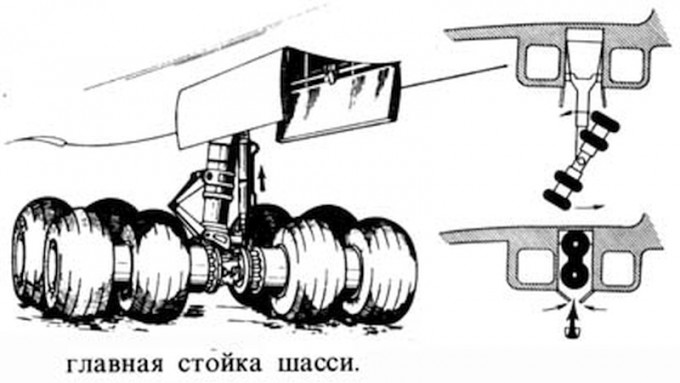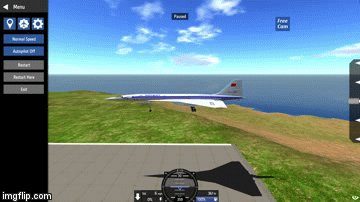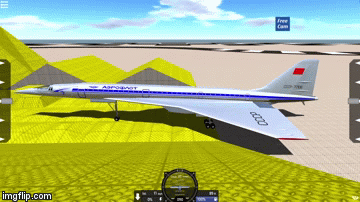 ---
Introduction:
The Tupolev Tu-144 (Russian:Ty-144; NATO reporting name: Charger) is a retired jet airliner and commercial supersonic transport aircraft (SST). It was the world's first commercial SST (maiden flight – 31 December 1968), the second being the Anglo-French Concorde (maiden flight – 2 March 1969). The design was a product of the Tupolev design bureau, headed by Alexei Tupolev, of the Soviet Union and manufactured by the Voronezh Aircraft Production Association in Voronezh, Russia. It conducted 102 commercial flights, of which only 55 carried passengers, at an average service altitude of 16,000 metres (52,000 ft) and cruised at a speed of around 2,000 kilometres per hour (1,200 mph) (Mach 1.6).
link to wikipedia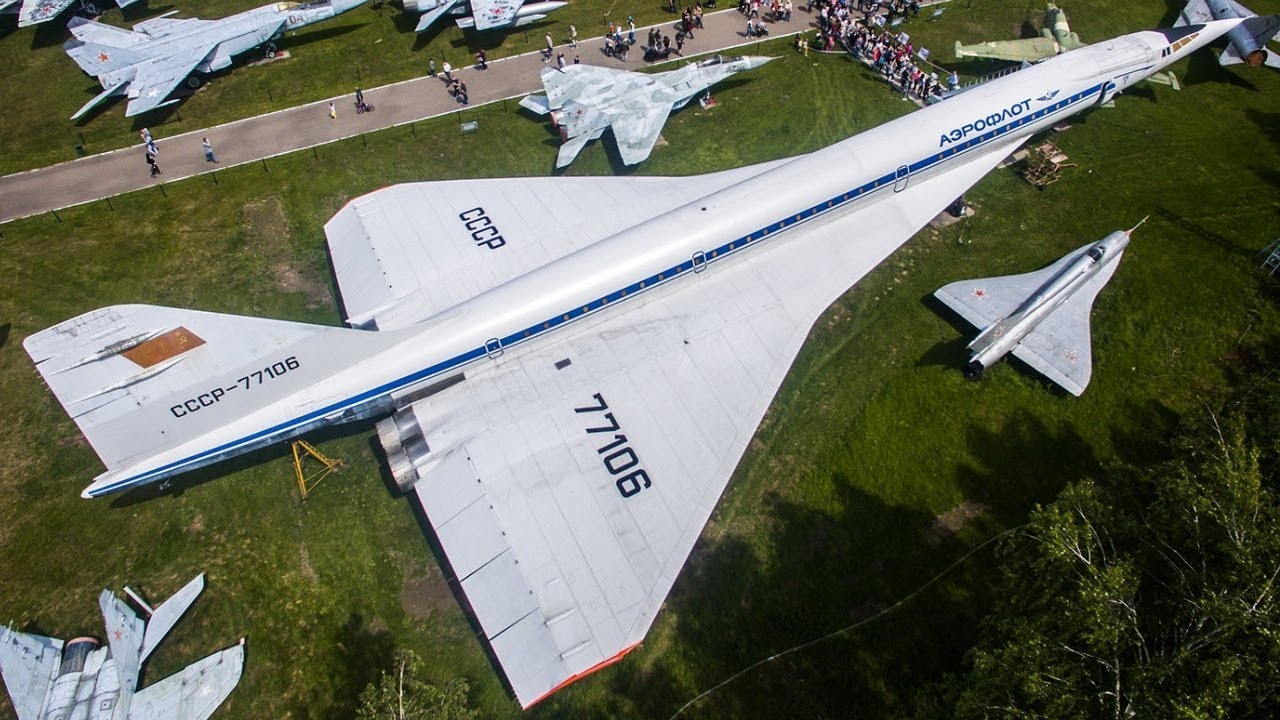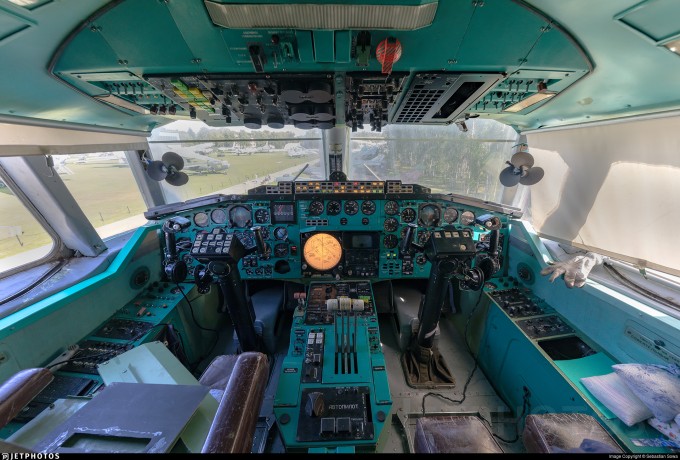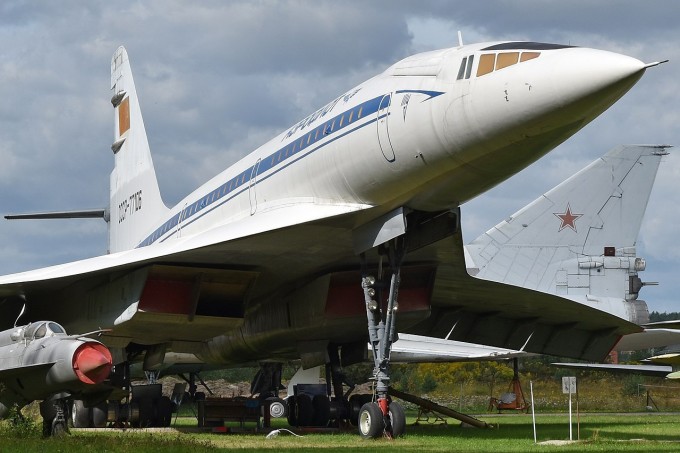 Specifications
General Characteristics
Successors

1 airplane(s)

Created On

Windows

Wingspan

94.2ft (28.7m)

Length

216.1ft (65.9m)

Height

49.1ft (15.0m)

Empty Weight

15,783lbs (7,159kg)

Loaded Weight

95,934lbs (43,515kg)
Performance
Power/Weight Ratio

3.096

Wing Loading

40.6lbs/ft2 (198.3kg/m2)

Wing Area

2,362.0ft2 (219.4m2)

Drag Points

21966
Parts
Number of Parts

2540

Control Surfaces

15

Performance Cost

11,977
---