Im GOLD now thanks everyone!
Controls:
VTOL = pull main sail right - left
Roll = Push rudder right - left
Trim = adjust rudder
Activate1 = pull stay sail right (the default position is on the left)
Activate2 = Wave simulator
Activate3 = Activate engines (max 10mph w/ no wind)
Activate4 = Turn night lights on
LandingGear = Drop anchor (also turns off bow and stern lights and turns masthead lights on if AG4 is activated)
Camera 1 = Pilot view
Camera 2 = Orbit view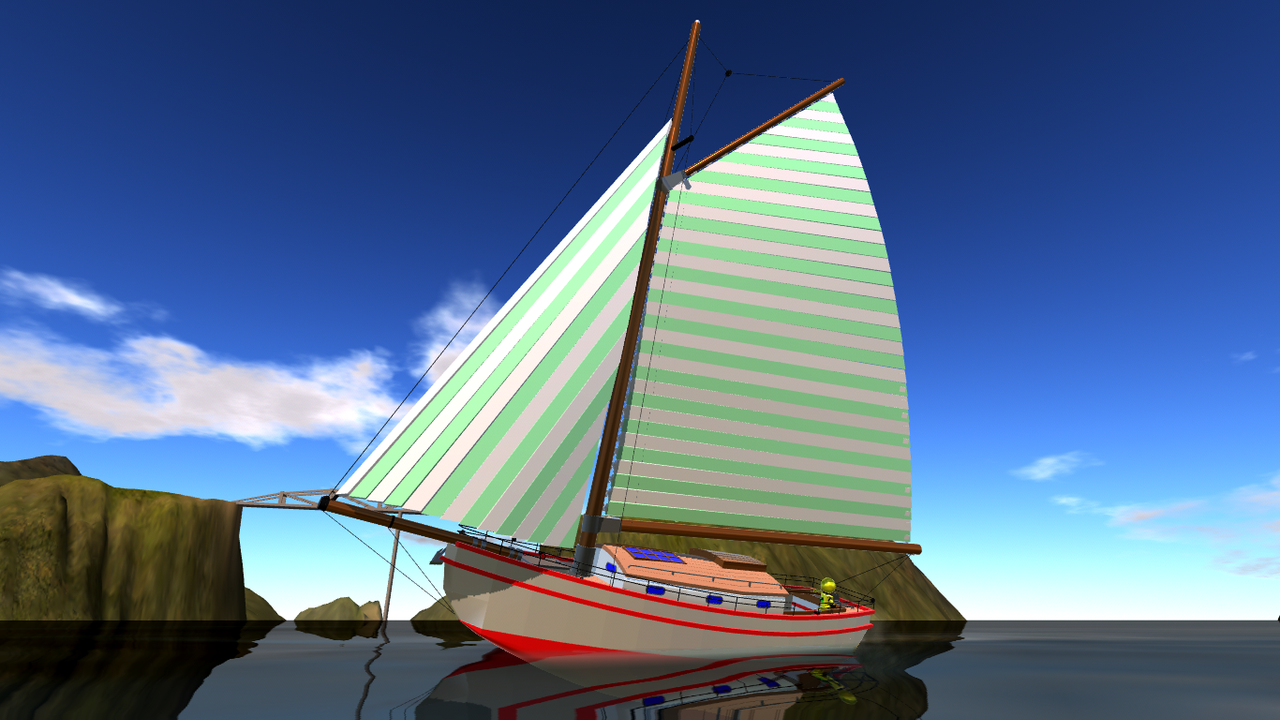 Builder's Notes:
- This boat is best used at 25 - 55 mph winds
- First, adjust wind to 25 mph blowing directly from the stern of the boat then slowly turn the boat to a desired angle up to 90° from the wind. This boat cant sail upwind :( If anyone knows how to make sailboats sail upwind please comment below.
- the sail design is, as far as I know, original and in theory you could furl/unfurl it with correct settings on the winches. I will revise this so it could do that once winches are tougher.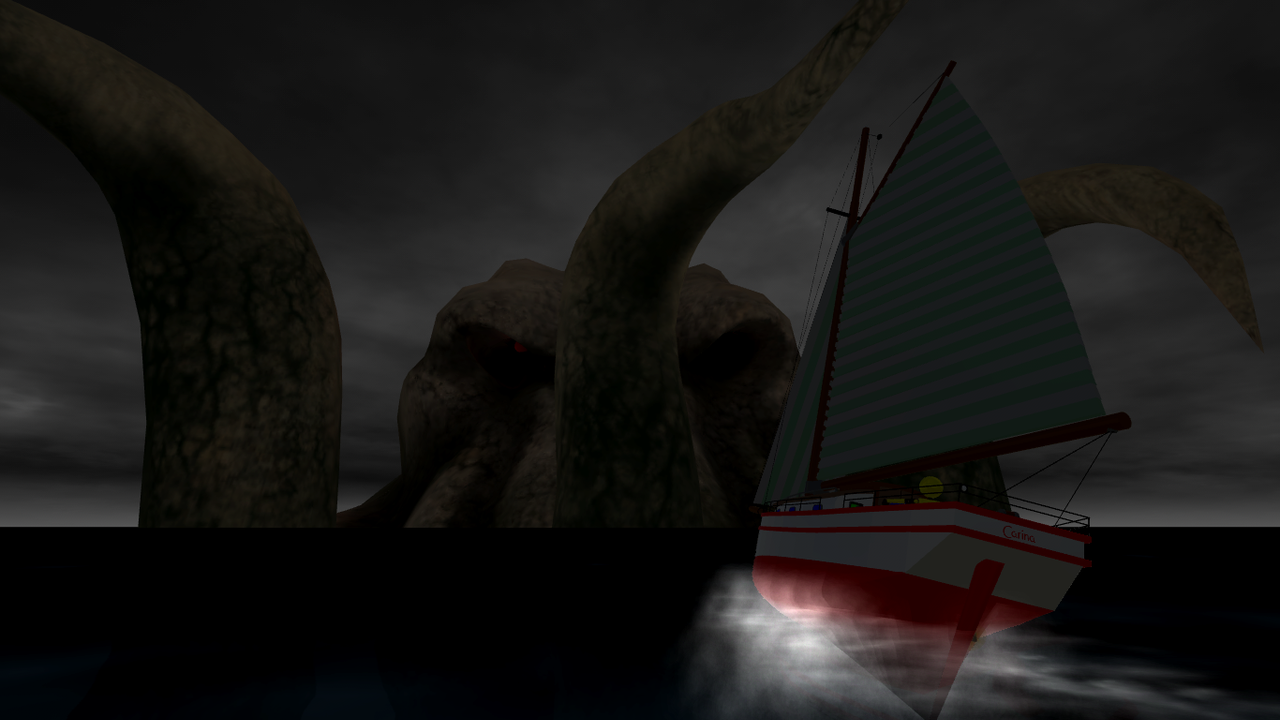 Description:
Carina is a 1932 design of the naval architect Alexander Alexandrovski. She is 25ft long from bow to stern with 5ft bowsprit, 7.8ft beam, 8.8ft tall with 5ft draft and weighs 3.8 tonnes. She has a full keel design modified for strong currents, winds and coastline of the Krakabloa Atoll Channel. Her design allowed Carina to set out in any weather with minimal crew aboard.
Carina was first employed as a fishing vessel but, due to her speed and maneuverability, was re-purposed to ferry local maritime pilots to and from larger ship to assist in safe navigation of the channel. She could quickly arrive at and easily lie alongside larger ships for safe transfer of pilots. Carina was equipped to remain on station for days or even weeks, awaiting arrivals outside the channel.
Carina's current owner found her as a hulk of a ship as she was left to rot in a field after the previous owner died. After two years of restoration she sails again as a classic cruising yacht.
--Credits to @SpiritusRaptor for the Crash Dummy pilot
--Many thanks to @TheXDimension32 for testing
Specifications
General Characteristics
This plane has been featured

Created On

Windows

Wingspan

7.8ft (2.4m)

Length

31.1ft (9.5m)

Height

37.5ft (11.4m)

Empty Weight

8,319lbs (3,773kg)

Loaded Weight

8,590lbs (3,896kg)
Performance
Horse Power/Weight Ratio

1.164

Wing Loading

16.3lbs/ft2 (79.8kg/m2)

Wing Area

525.4ft2 (48.8m2)

Drag Points

6181
Parts
Number of Parts

898

Control Surfaces

0
---