WELCOME TO THE TALON III!
This is my first collab with @LeonardoEngineering. This is a fictional all weather strike fighter with potent air to air and air to ground abilities alike. It is loaded with features of which I cannot wait to show you!
FLIGHT
The Talon III is a decently maneuverable, Mach 2 capable jet although it will bleed a lot of energy in turns. The saving grace of this plane is its very powerful engine which allows it to power through its loss of speed. The aforementioned powerful engine gives this plane a great climb rate and fast acceleration. The major drawback of this plane is the slow roll speed which can hamper getting the pipper on target.
WEAPONS
The Talon III features 2X 23mm cannons of which are very accurate but require skill to aim. The air to ground weaponry include 4X CEW-50 freefall bombs, and 2X LGB-50 Guided bombs (more on those later). To top it all off there are 2X AAM-10 longbow missiles. The LGB-50s are a new weapon system I have decided to try out. They work like the normal custom air to ground missiles but they to not generate their own thrust. The bombs have a 360 degree lock on radius and it is recommended that the bombs be dropped at high altitude over the target.
FEATURES
Custom Cockpit
Canopy+Controls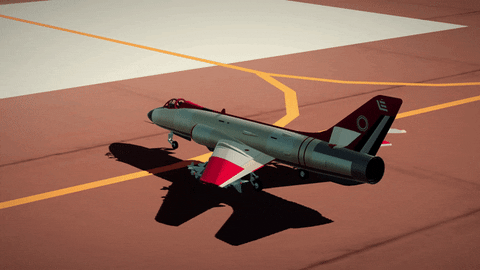 Sequenced Gear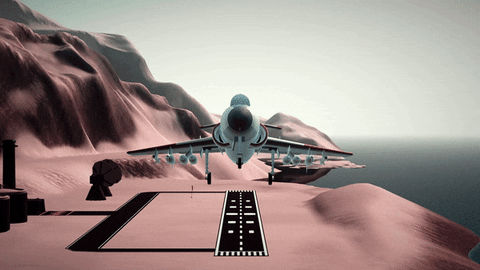 Custom Engine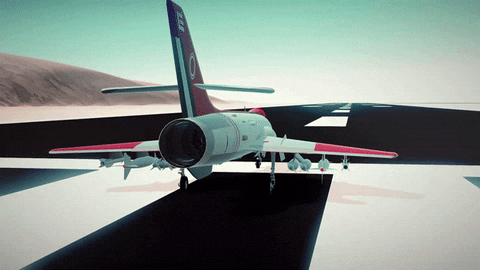 Custom Ordinance
Credit to @NakAk for the GIFs!
Credit to @LeonardoEngineering for the engine, afterburner, and the gear!
ACTIVATION GROUPS
AG1-arm missiles
AG2-airbrakes
AG3-canopy open
AG5-dump ordinance
AG7-lights
PICTURES AND STUFF
ALTERNATE VARIENTS
Specifications
General Characteristics
Created On

Windows

Wingspan

33.8ft (10.3m)

Length

57.2ft (17.4m)

Height

16.6ft (5.1m)

Empty Weight

13,009lbs (5,901kg)

Loaded Weight

26,046lbs (11,814kg)
Performance
Power/Weight Ratio

3.666

Wing Loading

32.1lbs/ft2 (156.9kg/m2)

Wing Area

810.7ft2 (75.3m2)

Drag Points

371
Parts
Number of Parts

1186

Control Surfaces

4
---