before I begin, let me say that this was supposed to be a relatively simple build for mahadi's ww2 jet challenge. Then everyone released a 262. consequently I then decided, in one of my wiser moments, to tactically and completely intentionally bite off more than I can chew... and now this is the result. I'm happy with it, but ohhh boy was it a pain to make! this is also the reason there are some graphics collisions. I just didn't know how to make them go away
---
here is the mobile friendly version - fictional desert camo, approx. 300 less parts
---
'SO THIS IS WHAT HAPPENS WHEN YOU PUT A TANK CANNON ON A JET FIGHTER!'
the ME-262A-1a/U4 was a bomber destroyer version of the ME-262A-1a that never entered service. It consisted of two prototypes with an adapted 50 mm MK 214 (intended armament) or BK 5 (test ordnance only) anti-tank cannon in the nose. Though it never saw combat, the 'narwhal', as it was known, did fly, though was proven to, unfortunately, have a reduced top speed and a significantly reduced agility. However, this was a minor factor as the Narwhal was designed to fight bombers.
---
armament:
1x Mk214a cannon with 32 high explosive tracer shells
yes that's it. but don't despair, a single shot will annihilate any plane
---
controls
AG1:
AG2:
...
AG6: Landing lights (little to no evidence of their existence in real life)
AG7: nav lights
AG8: gear doors
trim: trim
VTOL down: flaps
---
notes
yes there are layer clashes, they are random and I don't understand them, nor could I fix them. They are not present on the mobile friendly version due to the differend livery.
the engines are way too powerful... but give realistic acceleration and top speed.
It has interesting stalling characteristics: at an AoA of 14.2 degrees, the forward wing will stall. However, the horizontal stabilizer will not... which makes for some very interesting stalling characteristics. However, if DebugExpression AngleOfAttack is used, this can be managed by the user. this stalling is semi realistic... unless engine power is applied. this is where the unrealistic twr is the true downfall.
landing speed with flaps down is about 110kts, and about 120-130kts with flaps up. takeoff speed is about 130kts fully loaded.
i have accidentally created the most stable flaps in the universe. there is no pitch change when flaps are applied, though there is a noticeable increase in lift when flying slow. however, the plane will become more unstable when the flaps are deployed.
no trim tabs as would have been seen on the real thing. however the plane is still trimmable.
---
credits
@edensk for reminding me of the smooth command - credit for engines therefore goes to you
@brians1209 for the blueprint for the nose - credit for nose and cannon shape is yours
everyone who made a 262 - you forced me into turning this project into something good, I hope i beat every single one of you xD (seriously though, every 262 deserves to win the competition they are all brilliant and yes, I have flown most of them)
---
Gallery: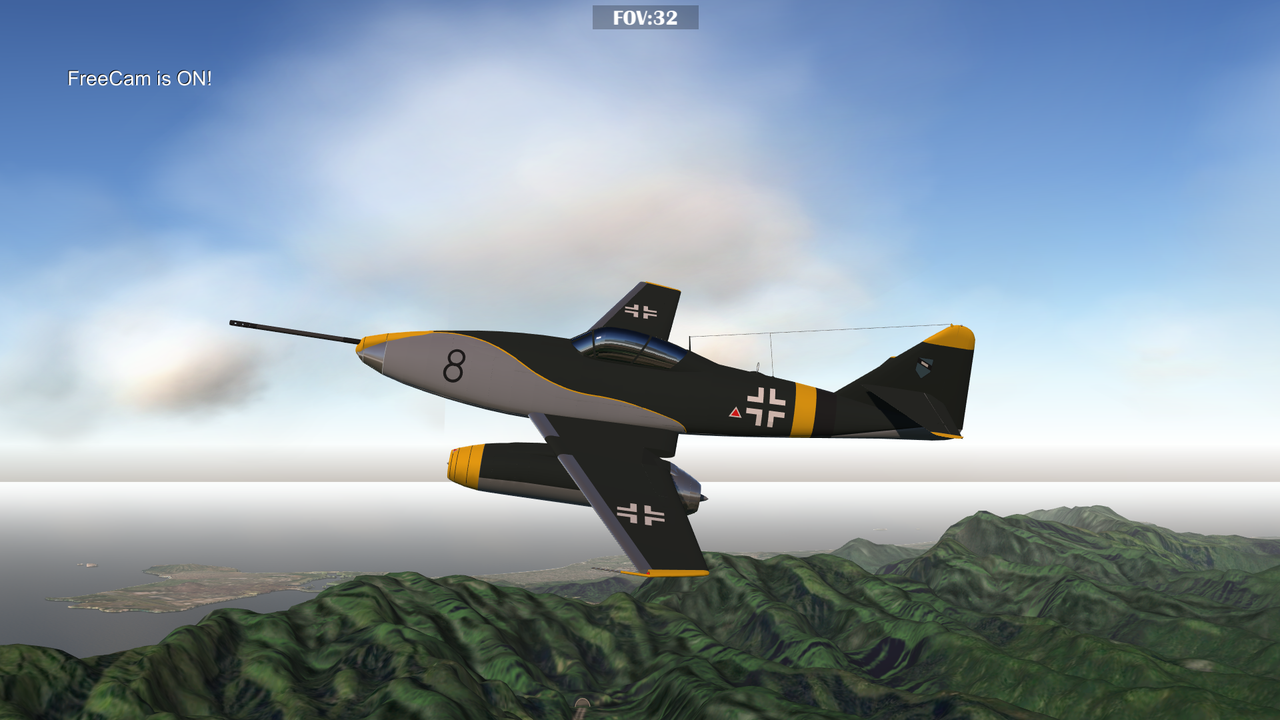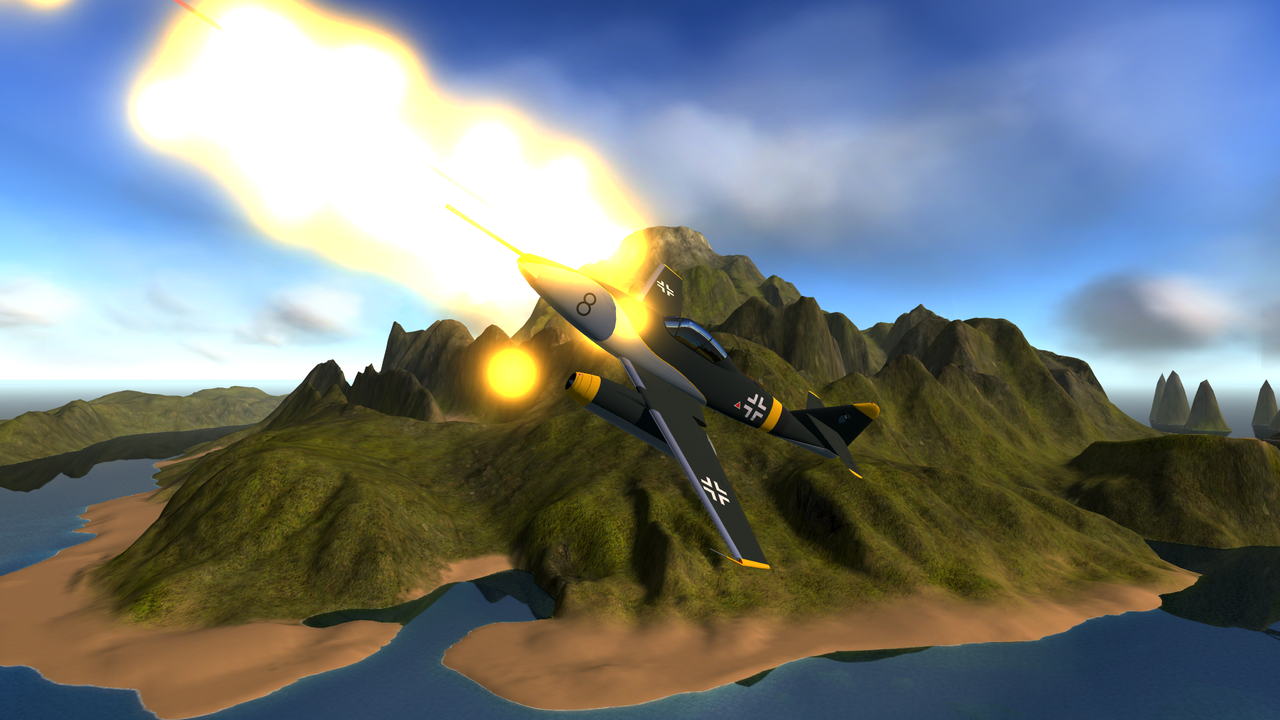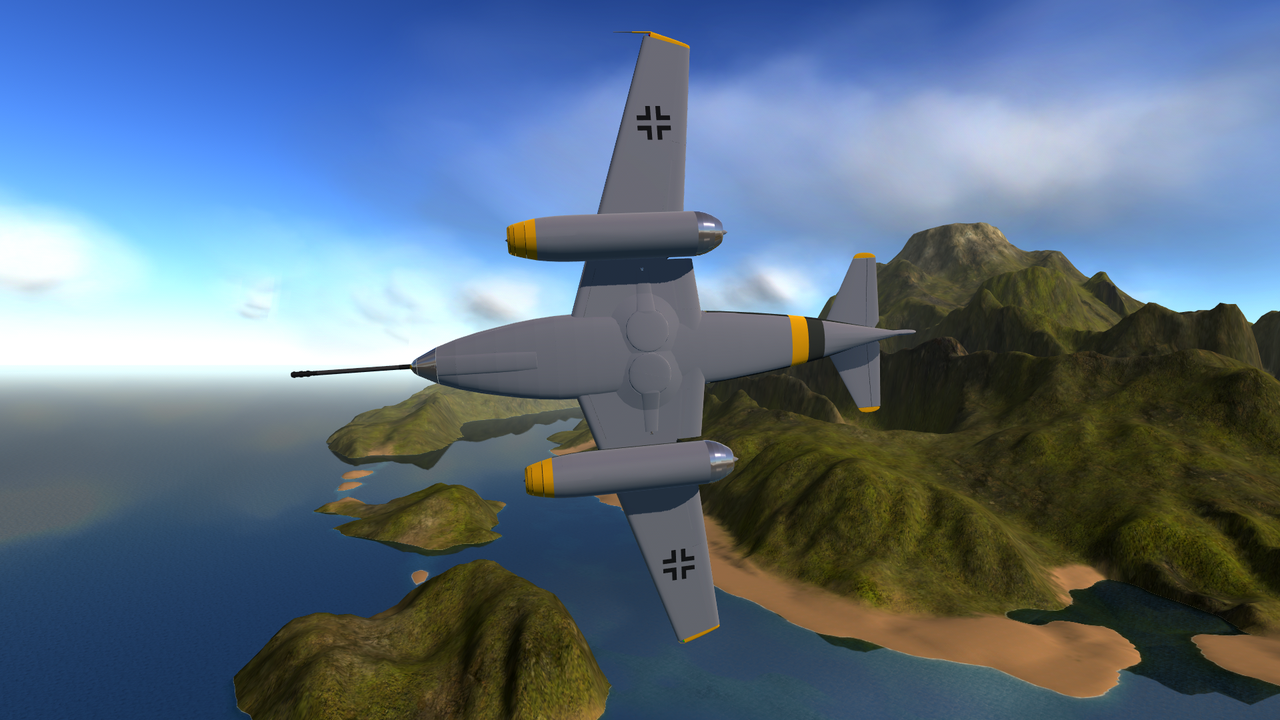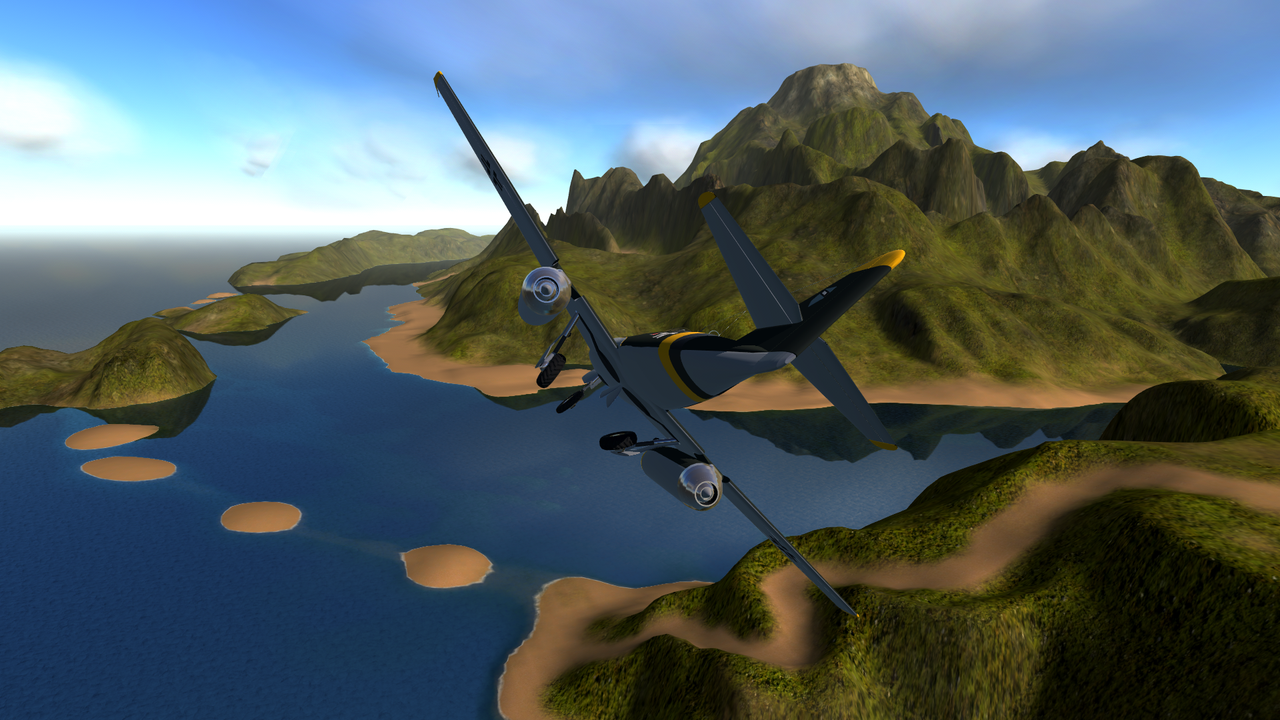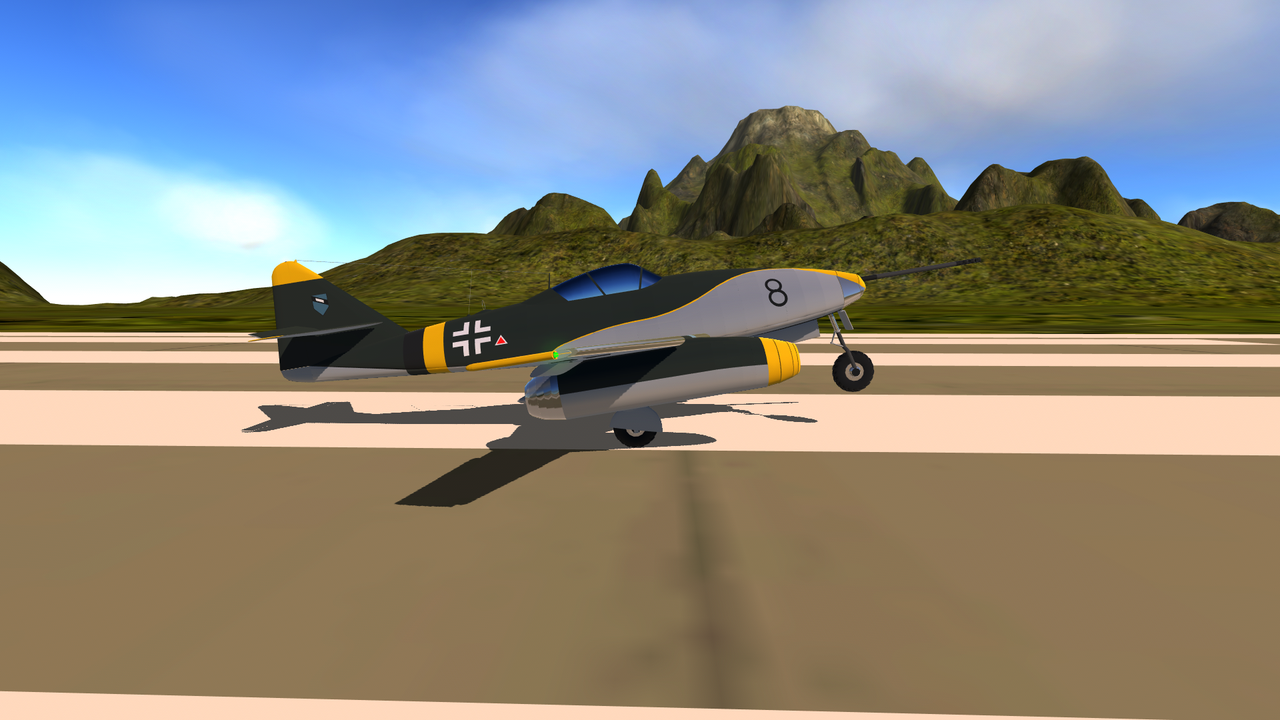 ---
thumbnail picture taken in pearl harbour map
Specifications
General Characteristics
Predecessor

WWII Jets Challenge! (CLOSED)

Created On

Windows

Wingspan

27.9ft (8.5m)

Length

31.2ft (9.5m)

Height

8.9ft (2.7m)

Empty Weight

6,306lbs (2,860kg)

Loaded Weight

14,428lbs (6,544kg)
Performance
Power/Weight Ratio

12.149

Wing Loading

13.3lbs/ft2 (64.8kg/m2)

Wing Area

1,087.5ft2 (101.0m2)

Drag Points

1103
Parts
Number of Parts

821

Control Surfaces

2
---