Hello y'all
this is my first semi-real jet. on a plane website. Ignore me.
This takes inspiration from the vtol jet, the harrier and the new to the uk F-35 Fighter jet. quick thanks to @Awsomur for testing and critiquing I really needed it.
This jet has a top speed of <1100 A semi realistic speed as the F-35 managing to reach 1200 (mach 1.6 I think)
The engine has an afterburner/speed boost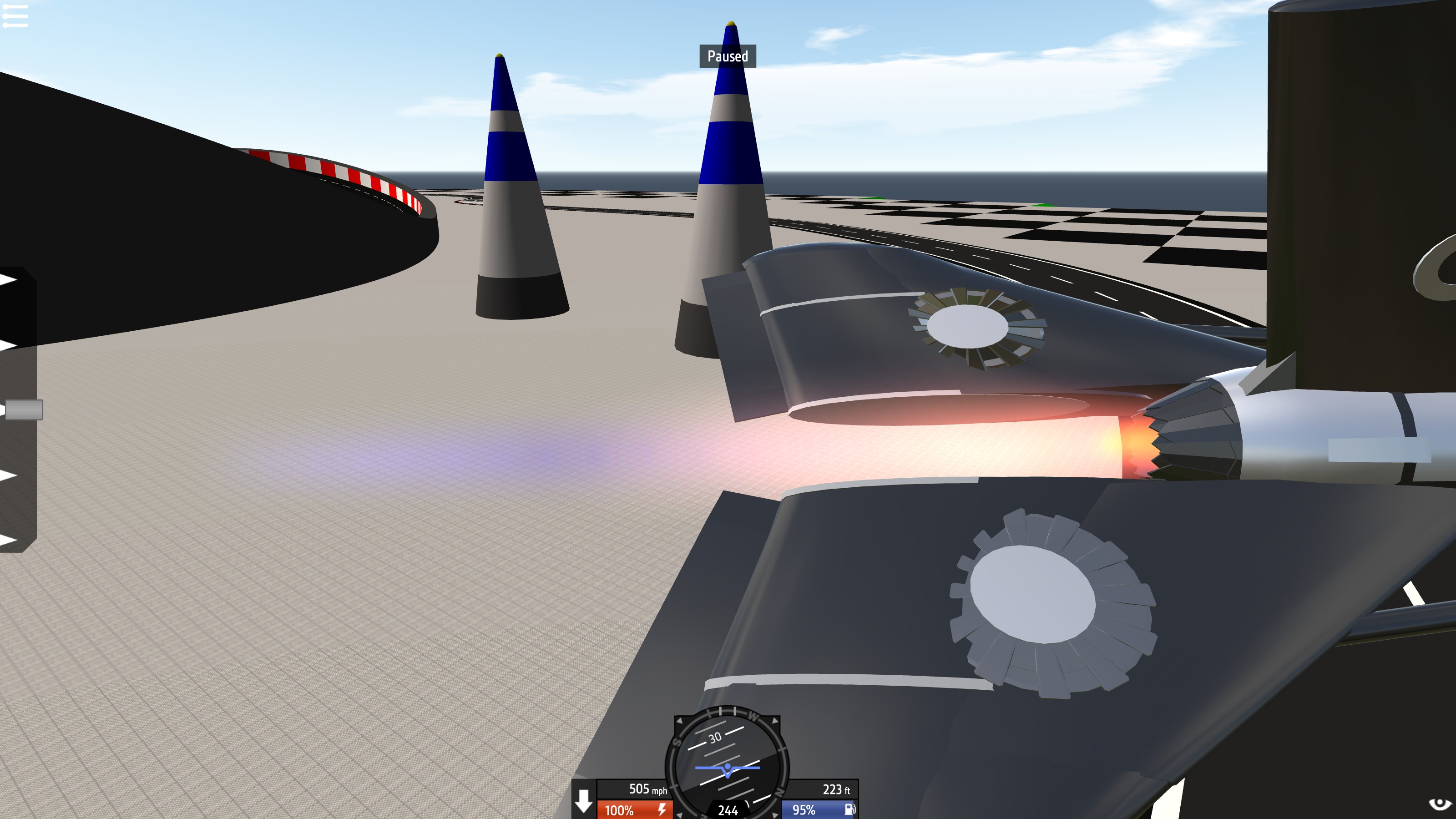 I honestly don't really know, the weapons arsenal includes dual Gatling guns, Two interceptors and two guardians. Countermeasures of course.
The wings are emblazoned with the name of the plane on one side, the logo of the company it was made by (Wright tech)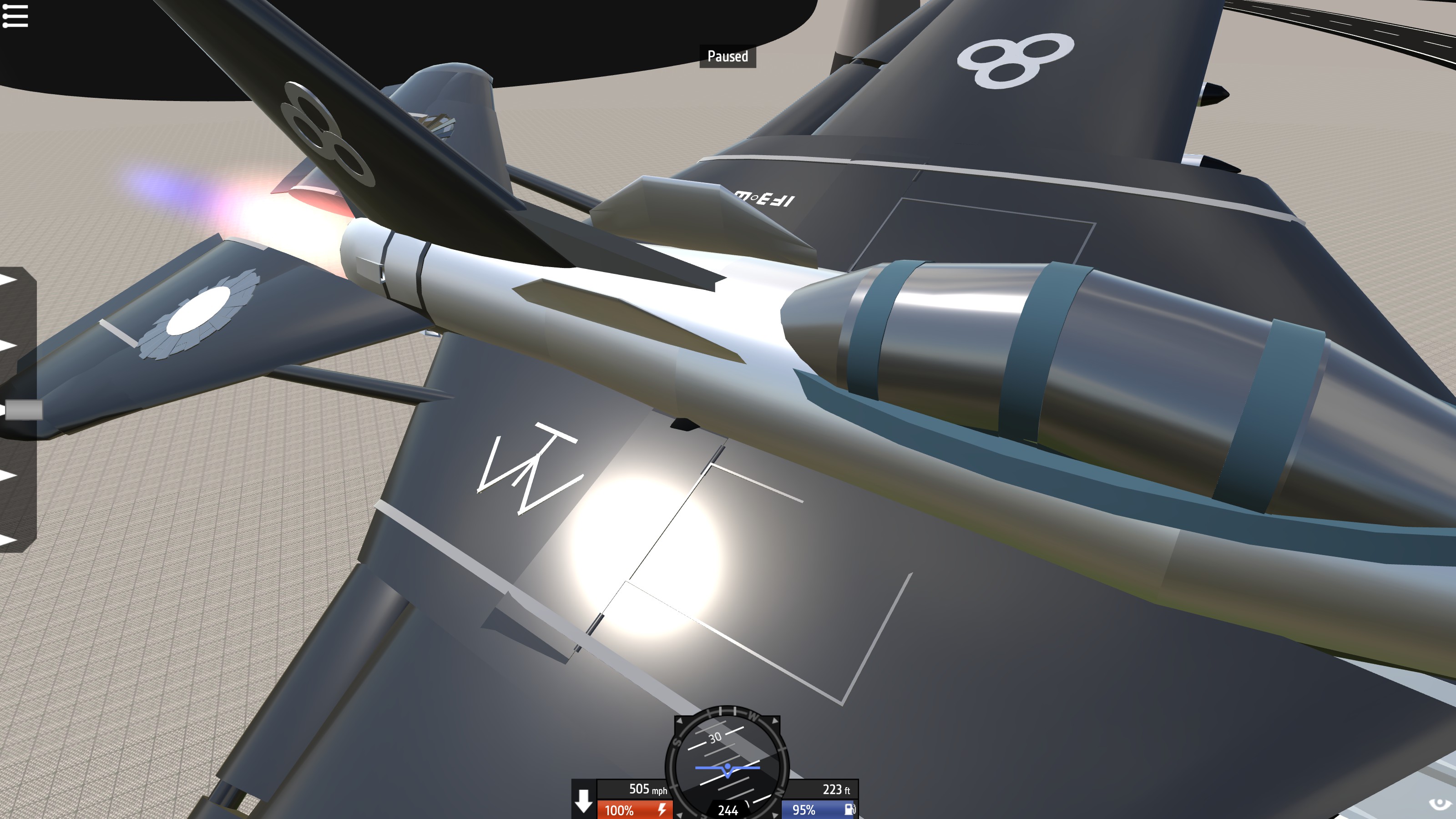 and three circles symbolising how many homework's I have overdue (jk its actually four (double jk)).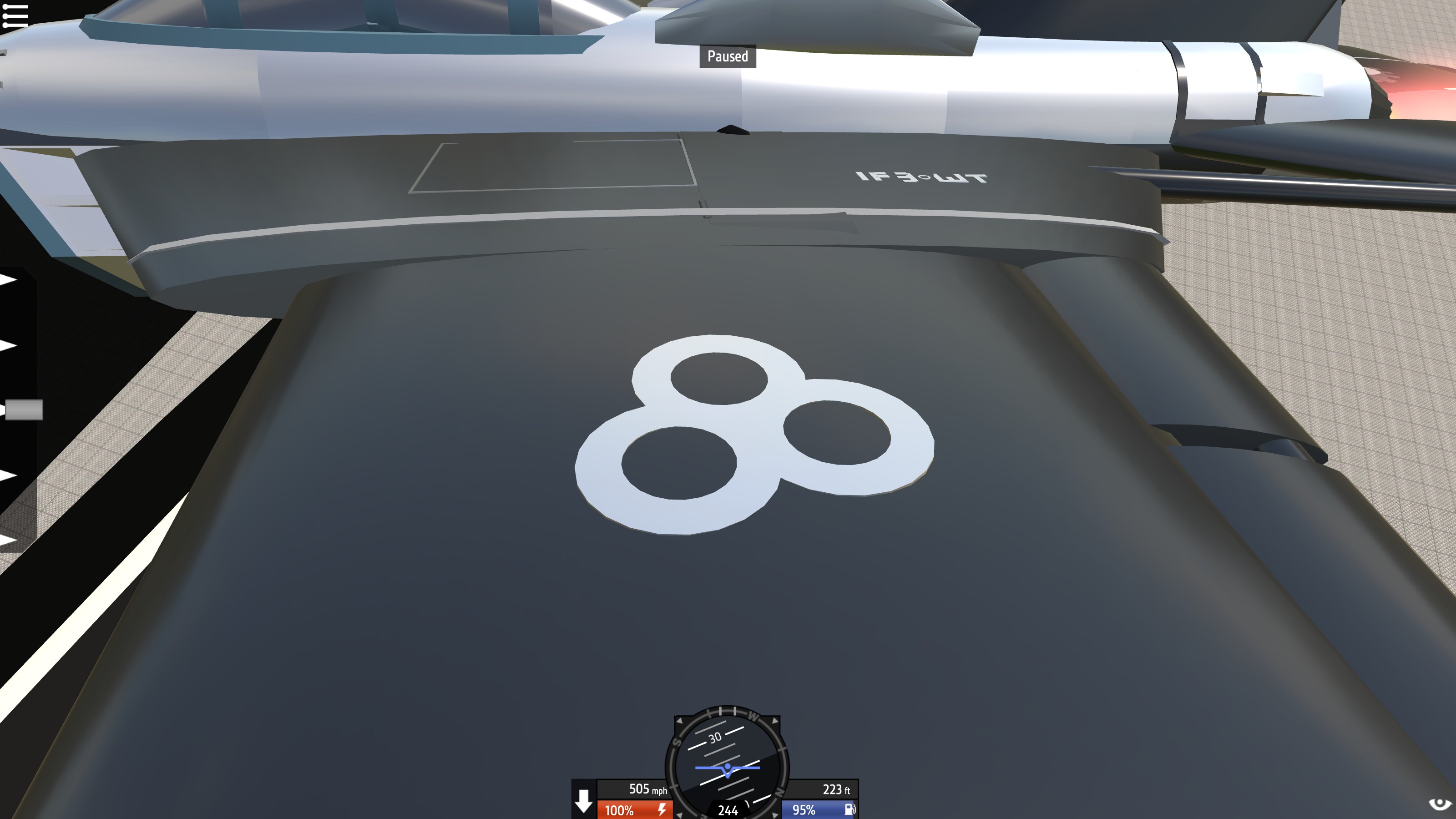 CONTROLS
plane handling stuff
Throttle=throttle
yaw=yaw
Vtol=None
Trim=Trim
Landing gear=Landing gear
roll=roll
pitch=Pitch
Brake=brakes & air brakes.

So the splody stuff or extras

Guns=Guns
Missiles=Missiles
Countermeasures=Countermeasures
AG1=Afterburner
AG2=Release missiles
AG3=Wing lights because why not.
Specifications
General Characteristics
Created On

Windows

Wingspan

38.0ft (11.6m)

Length

36.1ft (11.0m)

Height

12.8ft (3.9m)

Empty Weight

13,676lbs (6,203kg)

Loaded Weight

17,184lbs (7,794kg)
Performance
Power/Weight Ratio

4.707

Wing Loading

45.7lbs/ft2 (223.3kg/m2)

Wing Area

375.7ft2 (34.9m2)

Drag Points

3370
Parts
Number of Parts

190

Control Surfaces

10
---