Yo peeps!
Here's something out of the ordinary for me! A WWII fighter! Features Finnish livery, awesome exterior, awesome detail, realistic flight characteristics (except for climb rate... 0.0) real nice retractable landing gear, functioning interior!
---
Pictures: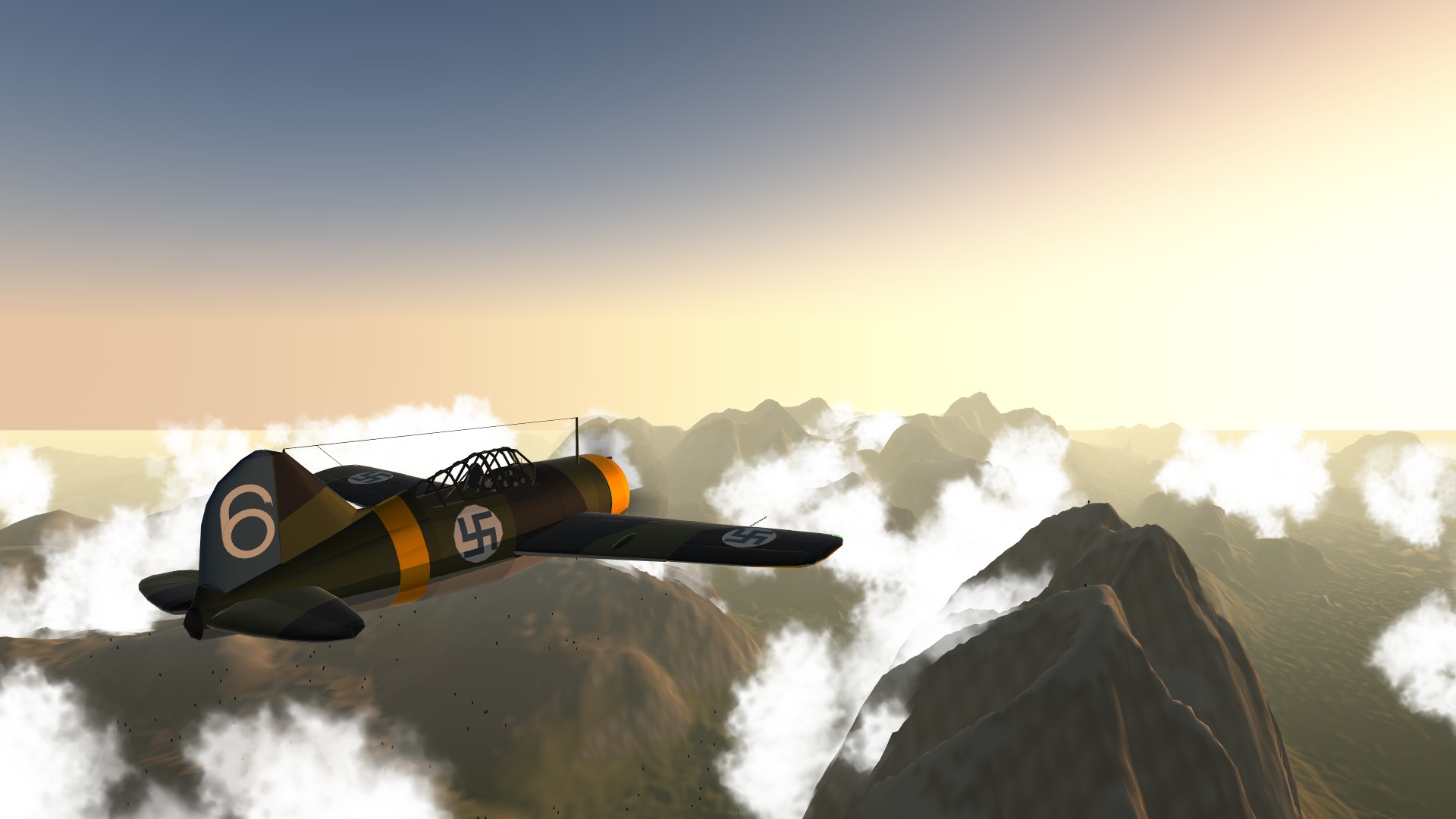 ---
Functions:
Act 1: navigation lights
VTOL down: flaps
Act 8: lock tail wheel
Quarter flaps for takeoff.
---
Wikipedia:
The Brewster F2A Buffalo is an American fighter aircraft which saw service early in World War II. Designed and built by the Brewster Aeronautical Corporation, it was one of the first U.S. monoplanes with an arrestor hook and other modifications for aircraft carriers. The Buffalo won a competition against the Grumman F4F Wildcat in 1939 to become the U.S. Navy's first monoplane fighter aircraft. Although superior to the Grumman F3F biplane it replaced and the early F4Fs, the Buffalo was largely obsolete when the United States entered the war, being unstable and overweight, especially when compared to the Japanese Mitsubishi A6M Zero.
---
Accuracy:
*Note that the wires going to the wing on the second picture on the original blueprint is inaccurate.

---
Hold on a sec. Why does an American plane have a swastica on it????
INFORMATION FROM bomberhunter121
Actually, the used the Swastika not for the axis but for this reason: Finnish air force adopted the blue swastika from baron Erich von Rosen. But swastika has also been used and is still used for example in some Finnish national costumes. Akseli Gallen-Kallela who designed most of the uniforms and decorations of the independent Finland during and after the civil war also used swastika in many of them and drew his inspiration from the Finnish folklore. Some Finnish decorations still carry a swastika allthough in a stylised form that easily escapes the eye.
Long story short: Baron Erich von Rosen of sweden gifted finland its first aircraft for their Air Force that had this swastika on it, the fins decided to adopt it as a means of appreciation and respect for it.
---
Enjoy!
Specifications
General Characteristics
Predecessor

Brewster F2A Buffalo

Successors

6 airplane(s)

+189 bonus

Created On

Windows

Wingspan

35.5ft (10.8m)

Length

25.2ft (7.7m)

Height

12.3ft (3.7m)

Empty Weight

4,999lbs (2,267kg)

Loaded Weight

7,484lbs (3,395kg)
Performance
Horse Power/Weight Ratio

0.534

Wing Loading

16.0lbs/ft2 (78.3kg/m2)

Wing Area

466.4ft2 (43.3m2)

Drag Points

9668
Parts
Number of Parts

594

Control Surfaces

9
---