After the large success of the A-4 Skyhawk, The WIAF (Wright Isles Air Force) wanted their own lightweight CAS Fighter. Contracts were hard to come by so the WIAF designed their own, designated the A-16C. The Airframe was built completely new and came out almost better than the A-4. The nose cone features an advanced IR tracking sensor for rapid acquisition of the two Guardian Missiles. The wing roots contain the two 20mm autocannons. The underside has three strengthened pylons for heavier munitions such as nine Boom50s. The A-16C was designed to be compatable with the WIN (Wright Isles Navy) Aircraft Carriers, complete with a tailhook and launch bar. The nose also houses an extendable refueling probe. For emergency landings, the tail has a parachute hatch to quickly decelerate. Though not intentional from the start, the A-16C has very fast turn rates and can even out-maneuver the dreaded Snowstone SAM sites!
Controls
AG1: Toggle Afterburner
AG2: Extend/Retract Tailhook
AG3: Extend/Retract Launch Bar
AG4: Extend/Retract Air Refueling Probe
AG5: Jettison Bomb Stores
AG6: Emergency Parachute
AG7: Anti-Collision Lights
VTOL: Flaps and Trim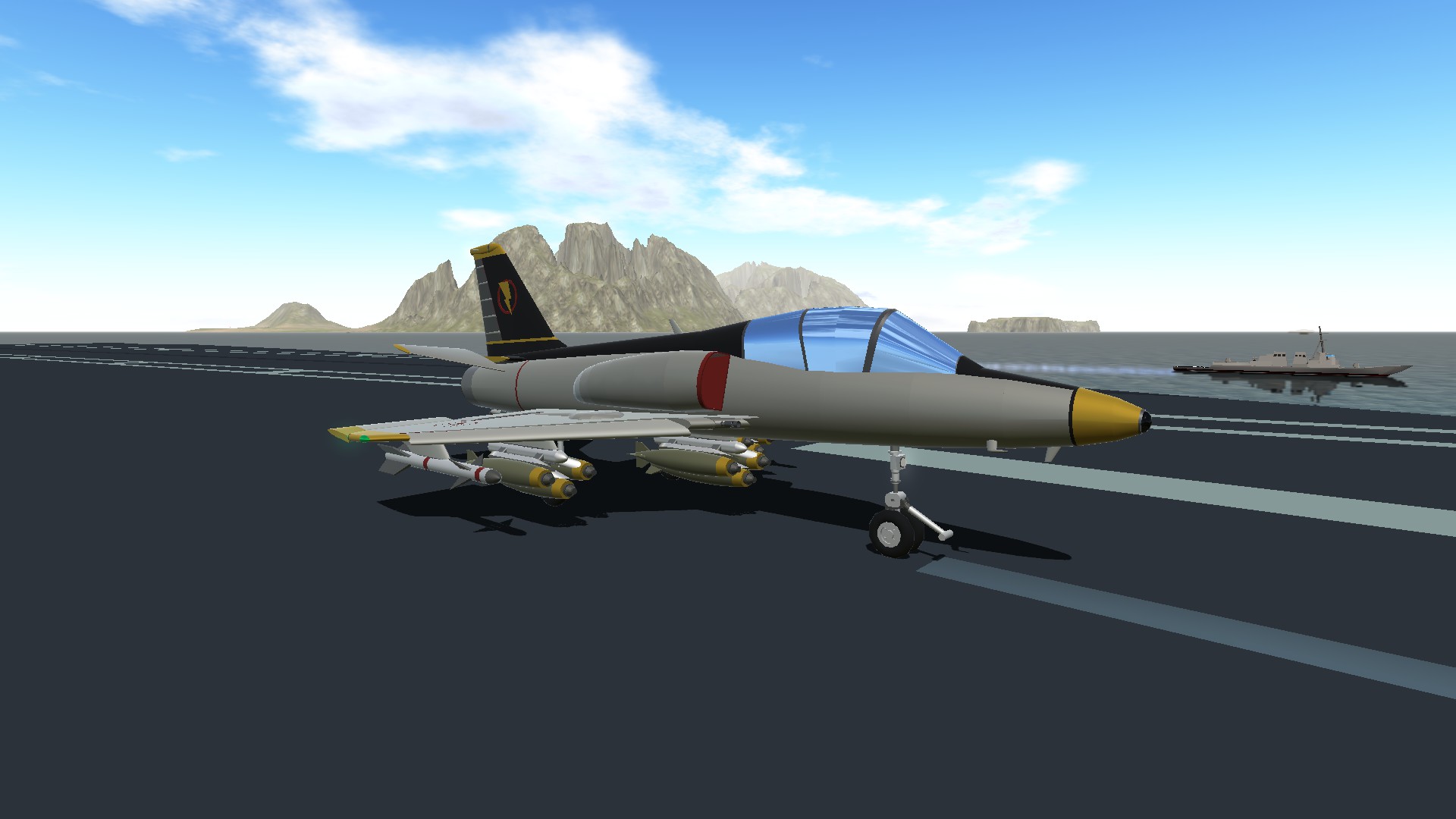 Carrier Capable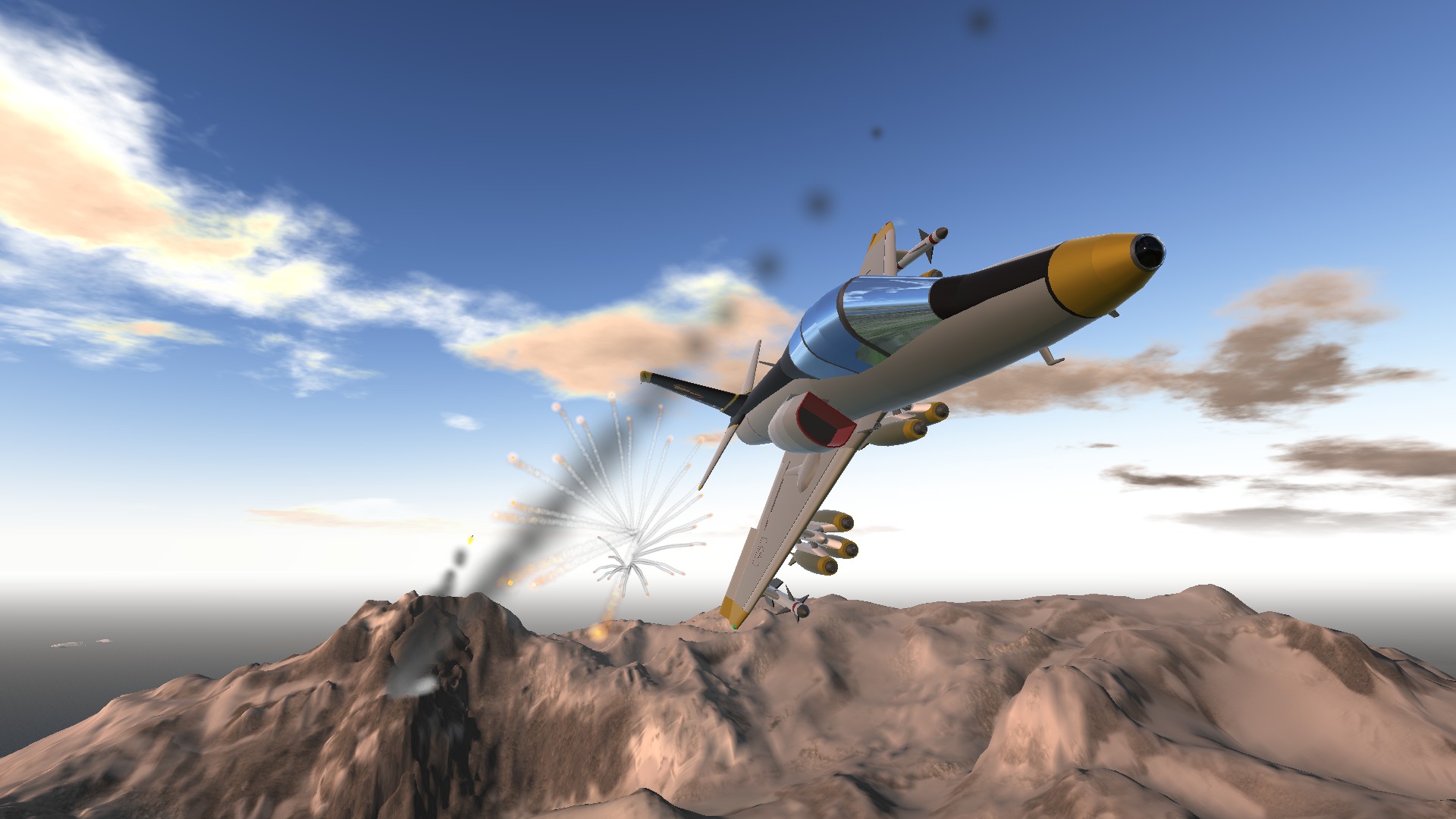 Chaff/Flares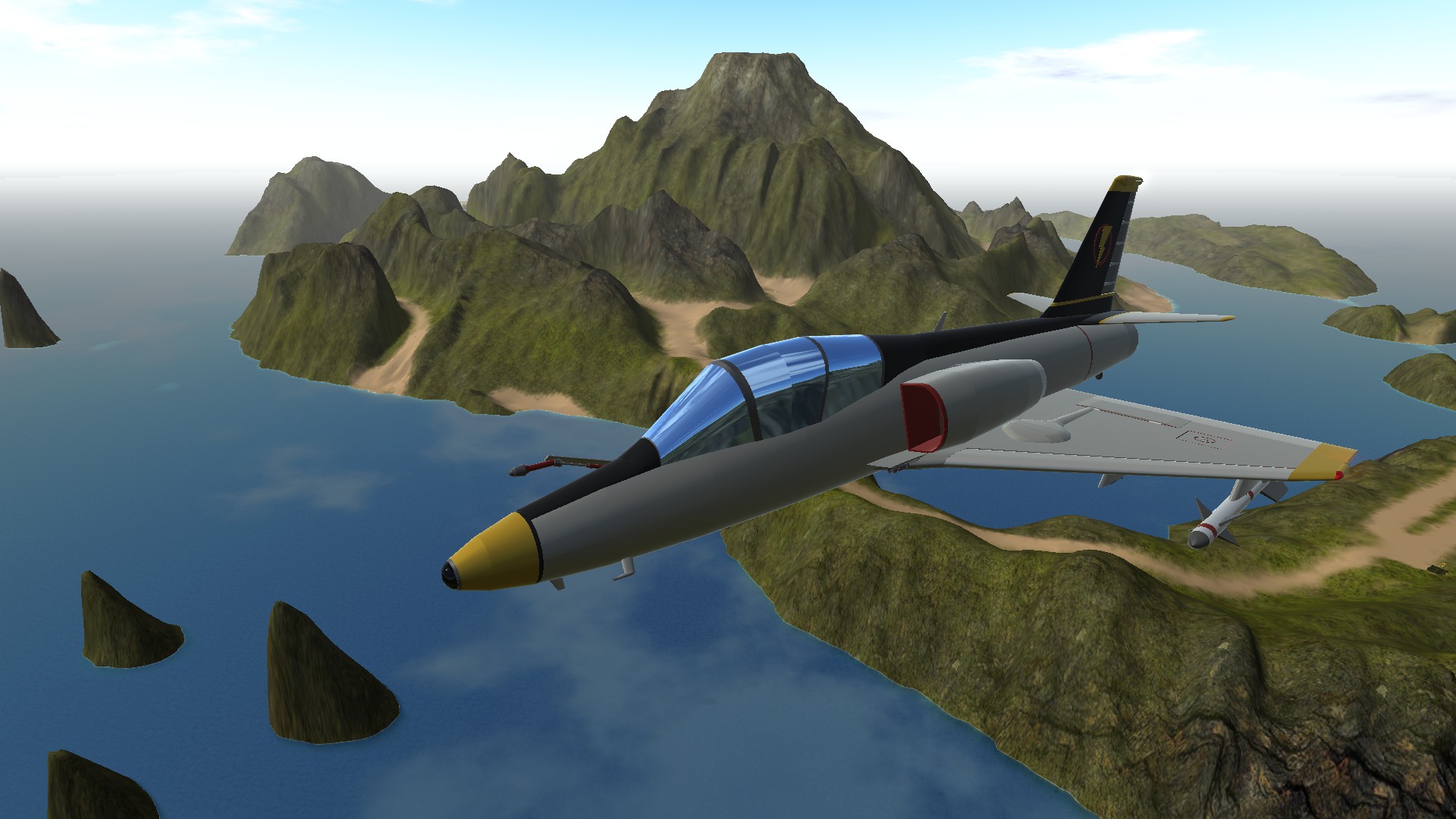 Air-Air Refueling Probe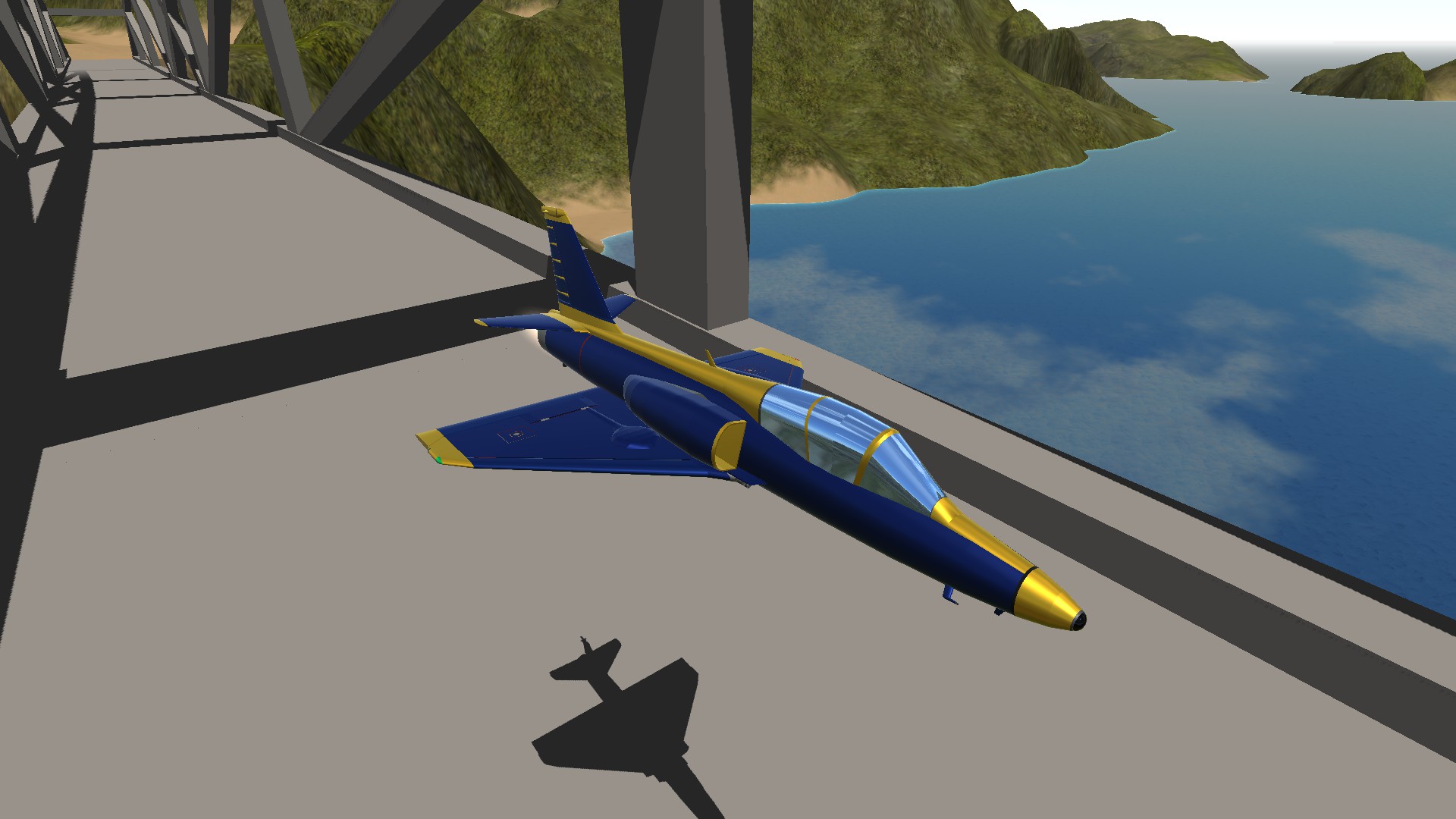 Blue Angels
Enjoy and Good Luck to all the other contestants!
Comment if you'd like my Blue Angels version. I'm not sure if I should upload it.
Specifications
General Characteristics
Predecessor

Join My Air Force Challenge!

Successors

1 airplane(s)

This plane has been featured

Created On

Windows

Wingspan

19.4ft (5.9m)

Length

30.2ft (9.2m)

Height

12.4ft (3.8m)

Empty Weight

-12,490lbs (-5,665kg)

Loaded Weight

11,499lbs (5,215kg)
Performance
Power/Weight Ratio

4.104

Wing Loading

19.8lbs/ft2 (96.5kg/m2)

Wing Area

581.6ft2 (54.0m2)

Drag Points

2081
Parts
Number of Parts

278

Control Surfaces

0
---