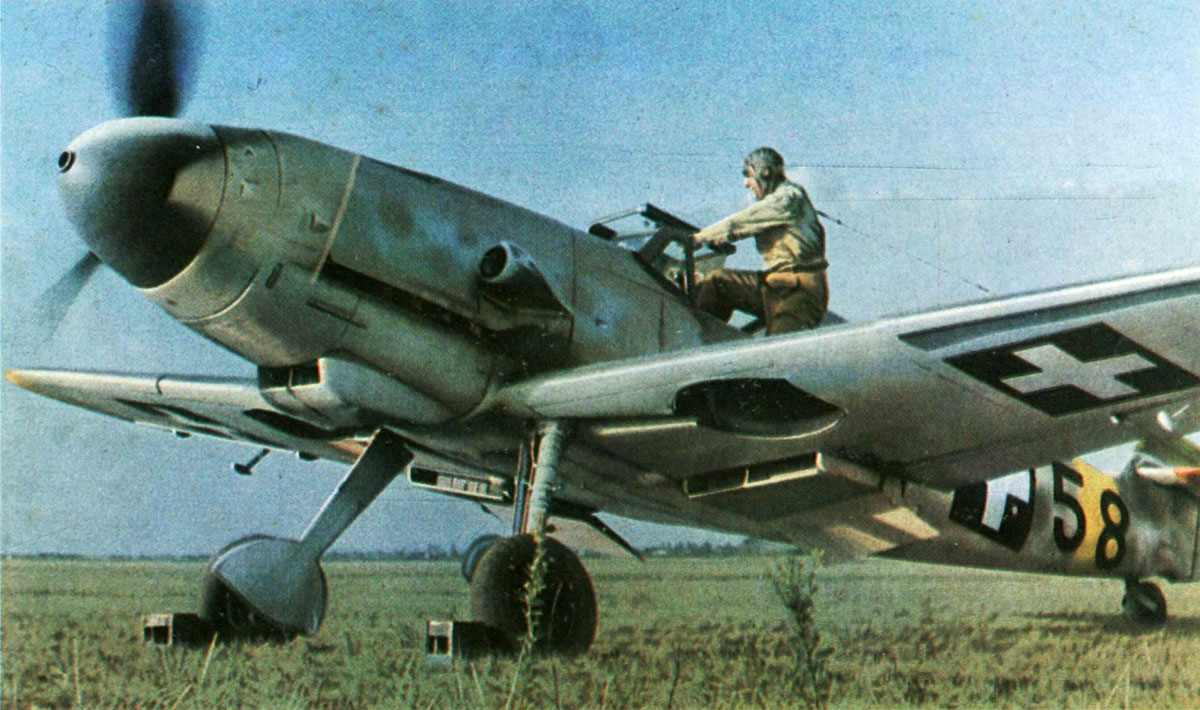 Mating a powerful engine to a nimble metal airframe, the BF109 was a true workhorse of the Luftwaffe. Famously difficult to land, the Messer featured top of the line automatic cockpit operation, giving the pilot freedom to focus on his battle.
---
P I L O T S - N O T E S
CAM1 - Cockpit mode
VTOL - Flaps
---
In-game specs for nerds
Messerschmitt Bf109 F-1
1200hp DB601N
6,400lbs, 104gal located under and behind cockpit.
Acrobatics (Based on historical records)
@ 1,000ft, 5,000ft and 10,000ft:
Mph - 306, 322, 340
Full roll - 4.0s, 4.0s, 3.6s
360 turn - 13.6s, 14.5s, 16.5s
Weapons
1x20mm MG-FF Cannon w/60rounds - 28 damage, 2.44m spread@100m, 600Mv@M/s, 7rps.
2x.7.92mm MG-17 w/500rounds - 1 damage, 1.83m spread@100m, 830Mv@M/s, 20rps
Gunsight: German Revi 2B
AI version
https://www.simpleplanes.com/a/4WTY91/AI-Messer
Specifications
General Characteristics
Successors

5 airplane(s)

+86 bonus

Created On

Android

Wingspan

26.1ft (8.0m)

Length

23.8ft (7.3m)

Height

8.5ft (2.6m)

Empty Weight

5,688lbs (2,580kg)

Loaded Weight

6,406lbs (2,905kg)
Performance
Horse Power/Weight Ratio

0.184

Wing Loading

27.6lbs/ft2 (134.7kg/m2)

Wing Area

232.2ft2 (21.6m2)

Drag Points

1774
Parts
Number of Parts

155

Control Surfaces

12
---