Player Biography
---
Hello, everyone! I am Flippos, a 16 year old half-greek, half-german dude that lives on a greek island somewhere in the Ionian Sea.
-------------FAQ:---------------
•Yes we do have internet
•No we are not drowning in debts (that is a stereotype).
•Yes, I do indeed like ouzo
•Yes, I do know how to do the sirtaki, (every greek does).
•No, not every Greek owns a restaurant...ok I do but...
•No, I do not avoid paying taxes...ish...THEY ALL GO TO GERMANY ANYWAY
•No, I am not the only Greek on SP, there's 4 others (one of them may or may not be a cousin...and another may or may not be my irl firend).
---
Me when working as a waiter in summer: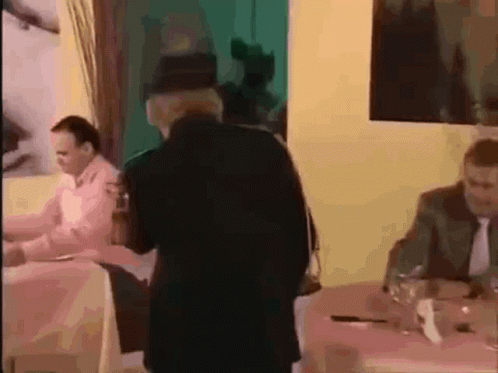 ---
About me:
 -I love nature, aviation and music.
 -I speak 4 languages fluently. (Greek, German, English, Italian)
 -My hobbies are flying in my simulator, boating, fishing, motorbiking.
 -I have a youtube channel wich you can find: 

Here.
Favorites:
1. Animal: FOX
2. Color: RED
3. Food: Pastitsio, Gyros, Pizza
4. Drink: Ouzo <3
5. Plane: Bombardier LearJet 45
6. Car: Mercedes GLC 300 4MATIC
7. Boat: Olympic - 620C
8. Movie: Highway to Hellas
9. Song: Mente Fuerte ft. HAWK - Caliente <3
10. People: AverroesIndustries, WolfenValdek, Sukhoi, Stellarlabs, Kerlon
---
Signature phrases:
"We need more democracy!"
"Ouzo has never let me down."
"By the glory of Zeus!"
"Greeks are always [insert stereotype]"
">.< I am not a furry...ok maybe I am...I blame Aesopos, and Disney"


---
other
---
I always love making new friends and am open to talk about anything! If you need to contact me feel free to tag me in the forums or discord (flippos#3838).

Ich liebe es neue freunde zu gewinnen und ich bin auf alles ansprechbar! Wenn du mit mir kontakt aufnehmen willst, tag mich in den foren oder discord (flippos#3838)

Mi piace fare nuovi amici e sono aperto a parlare di qualsiasi cosa! Se mi vuoi contattare, fa mi tag nel forum o nel mio discord (flippos#3838).

Mou aresei na kano kainewrgious philous kai eimai anoiktos na miliso gia ta panta! Ean theleis na milisoume, kane me tag sta forum i sto discord mou (flippos#3838)
had to use greeklish, greek is not supported here it seems
Mods, let me know if its ok to have these other languages in my profile, if not I shall delete them without hesitation
___________________________
Highlighted Airplanes