known among other things as 'the widowmaker' and 'the missile with a man in it', the F-104 was an american fighter-bomber designed in the 1950s, capable of reaching Mach 2. It is, unfortunately, perhaps best known for being extremely hard to fly, which was illustrated in the German Luftwaffe, where there was a 50% mortality rate among pilots.
As is now becoming an expected feature from me, I have provided 3 historical/semihistorical loadouts in addition to the m61 cannon for those people who like realism:
---1--- air superiority -- which consists of
-5x fire-and-forget AAM
-2x drop tank
---2--- bomber -- which consists of
-7x 500lb dumb bomb
-2x fire-and-forget AAM
---3--- Close Air Support -- which consists of
-2x fire-and-forget AAM
-2x AGM
-4x rocket pods
(Please note loadout ---3--- is semihistorical; though this is a loadout used, it may not be 100% accurate to the true loadout it is based on)
this is not all of the payload configurations used or possible, so go wild!
Controls:
AG1 = parachute
AG2 = arm cannon
AG3 = arm missiles, bombs and rockets
AG4 = landing lights
AG5 = navigation lights
AG6 = detach drop tanks/wingtip ordnance
AG7 = drop wing and fuselage ordnance
AG8 + VTOL up = landing gear doors
AG8 + VTOL down = flaps and parachute expose
and my favourite feature of this aircraft?
IT ACTUALLY HAS AN ALL MOVING TAIL!!!!!
Gallery: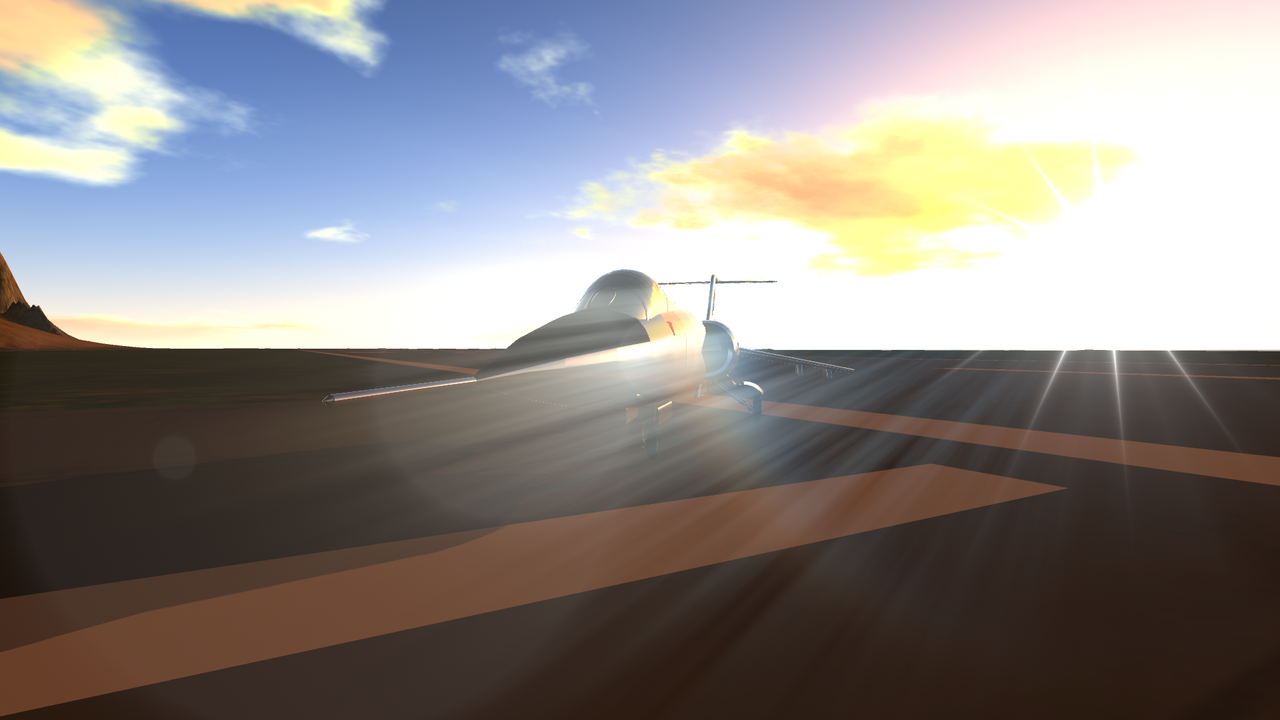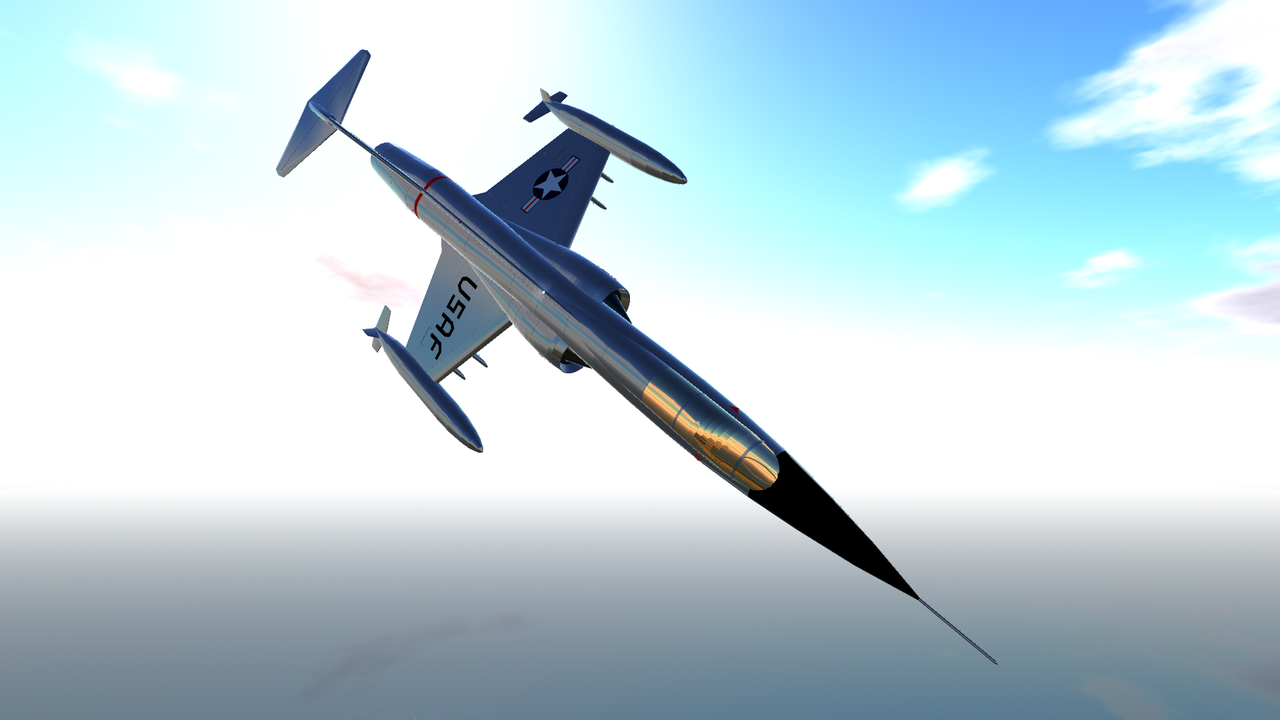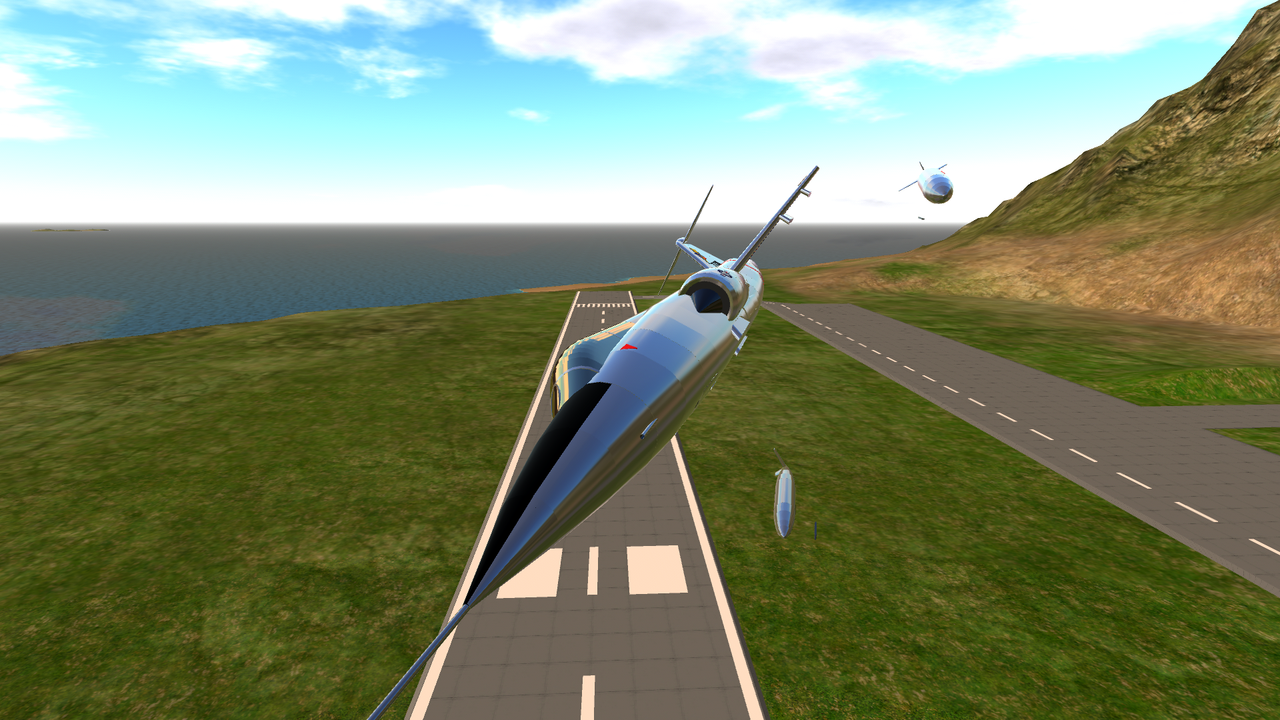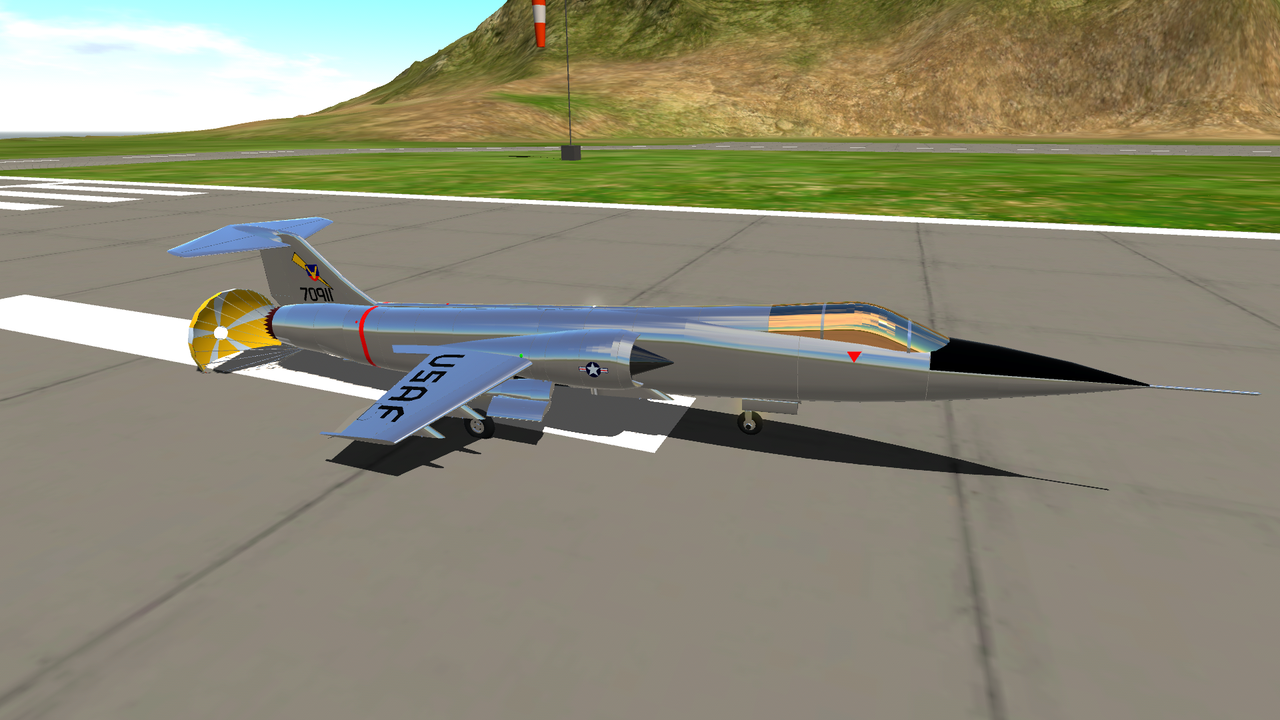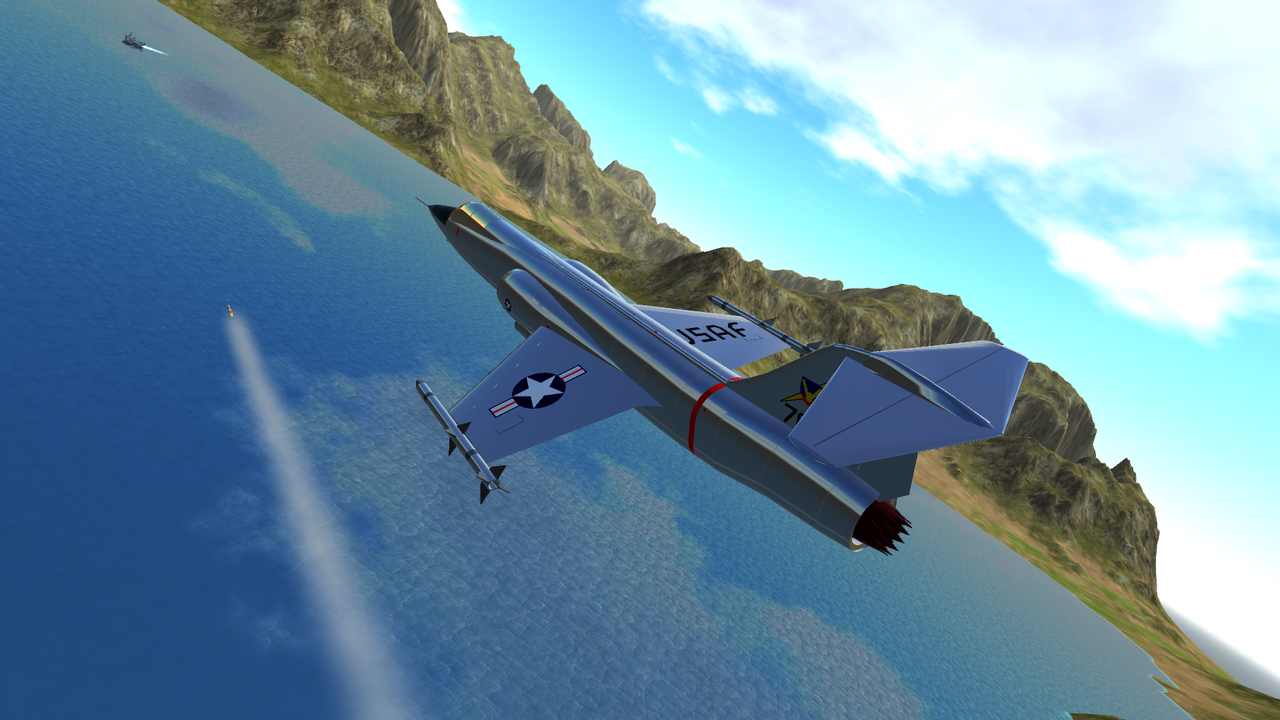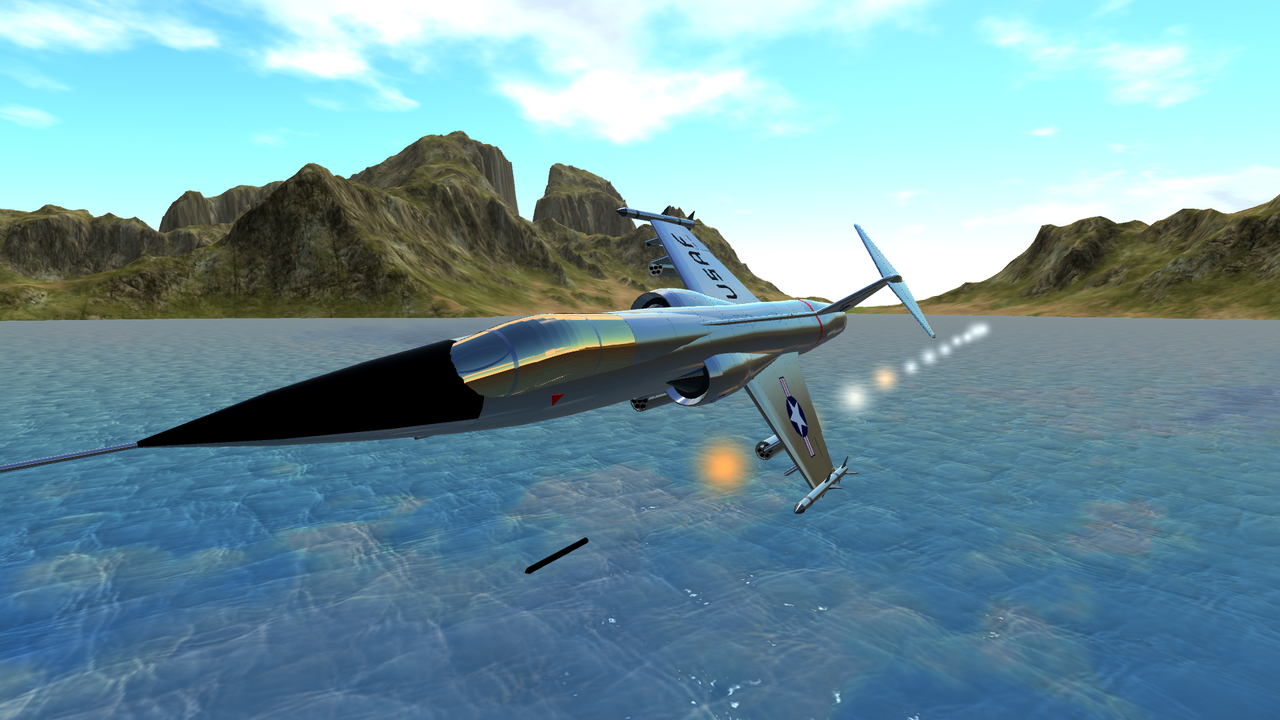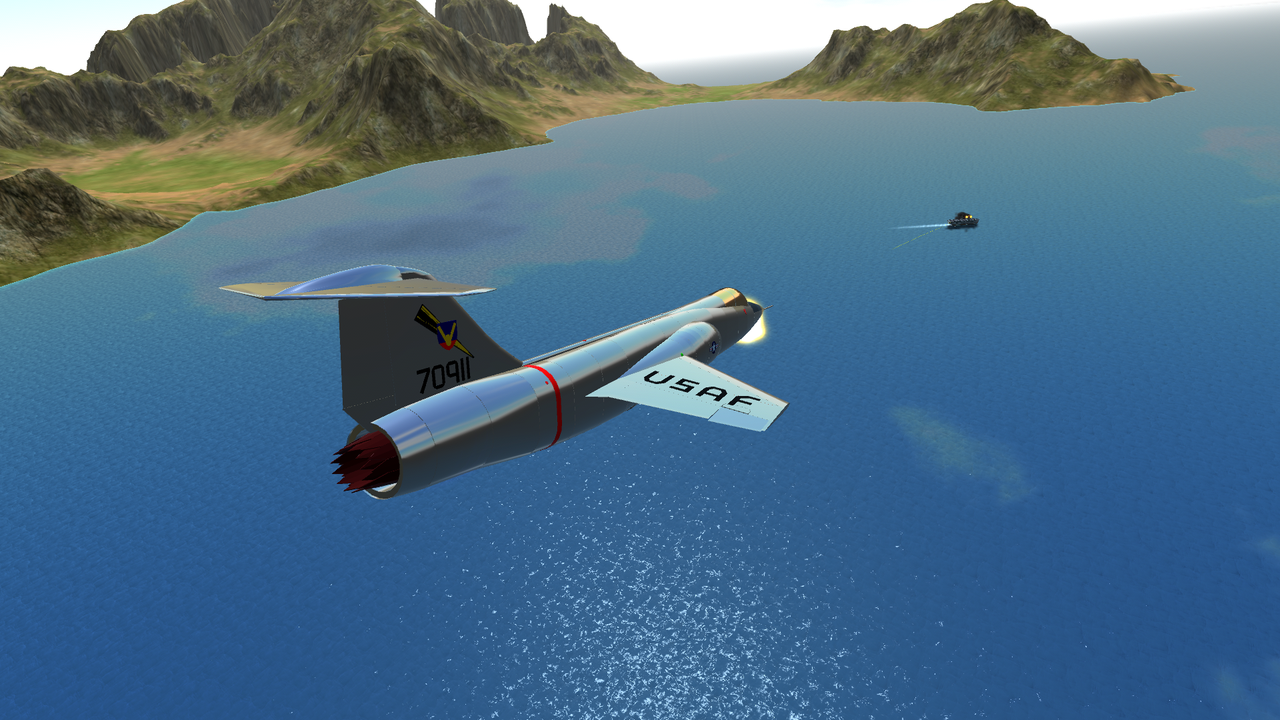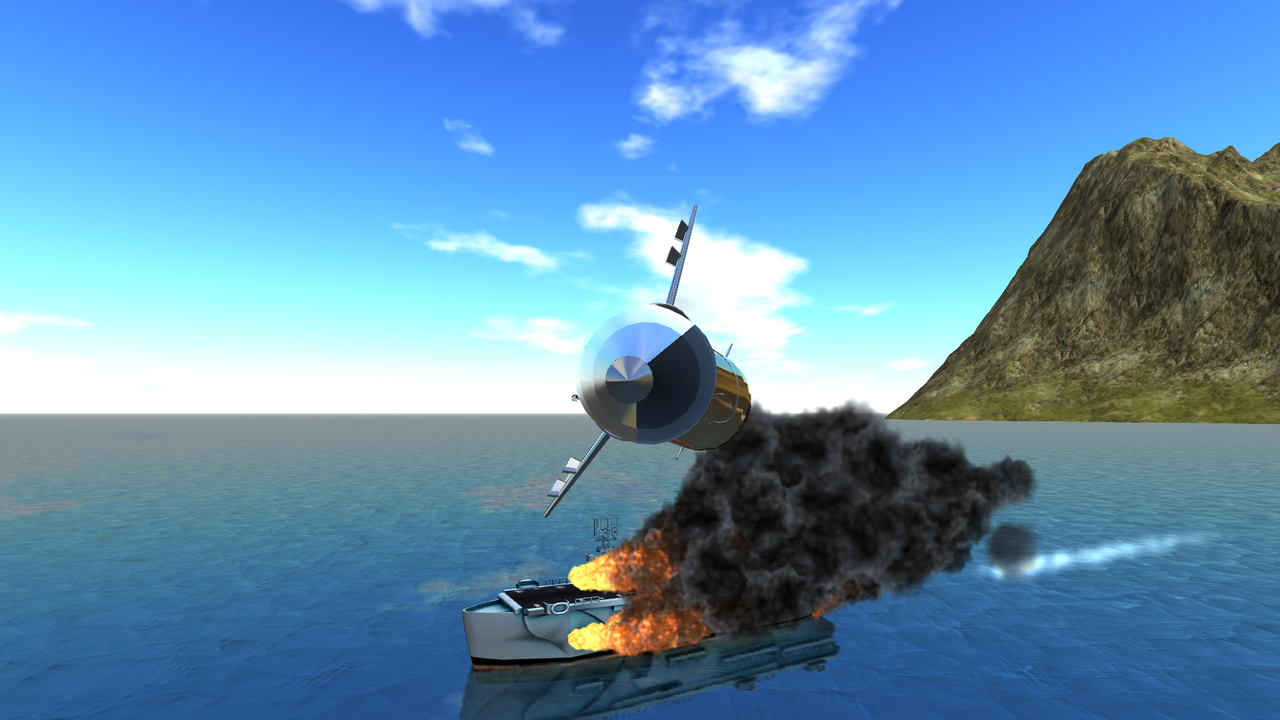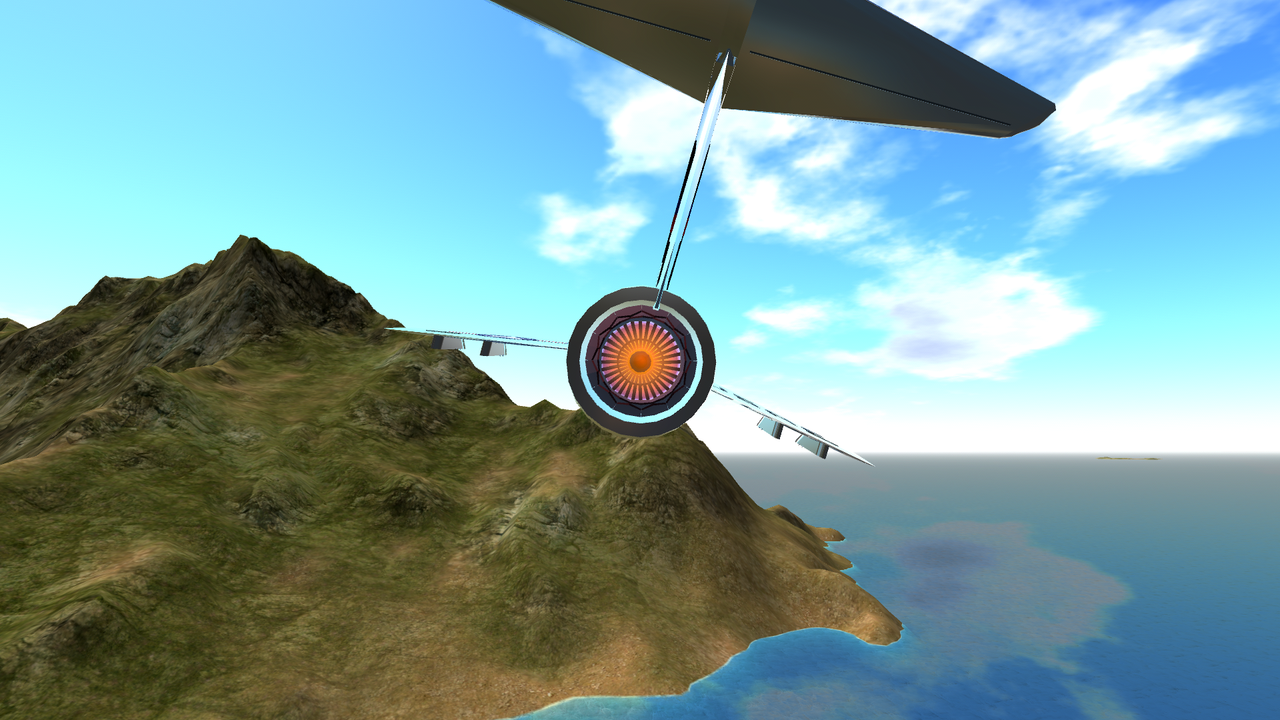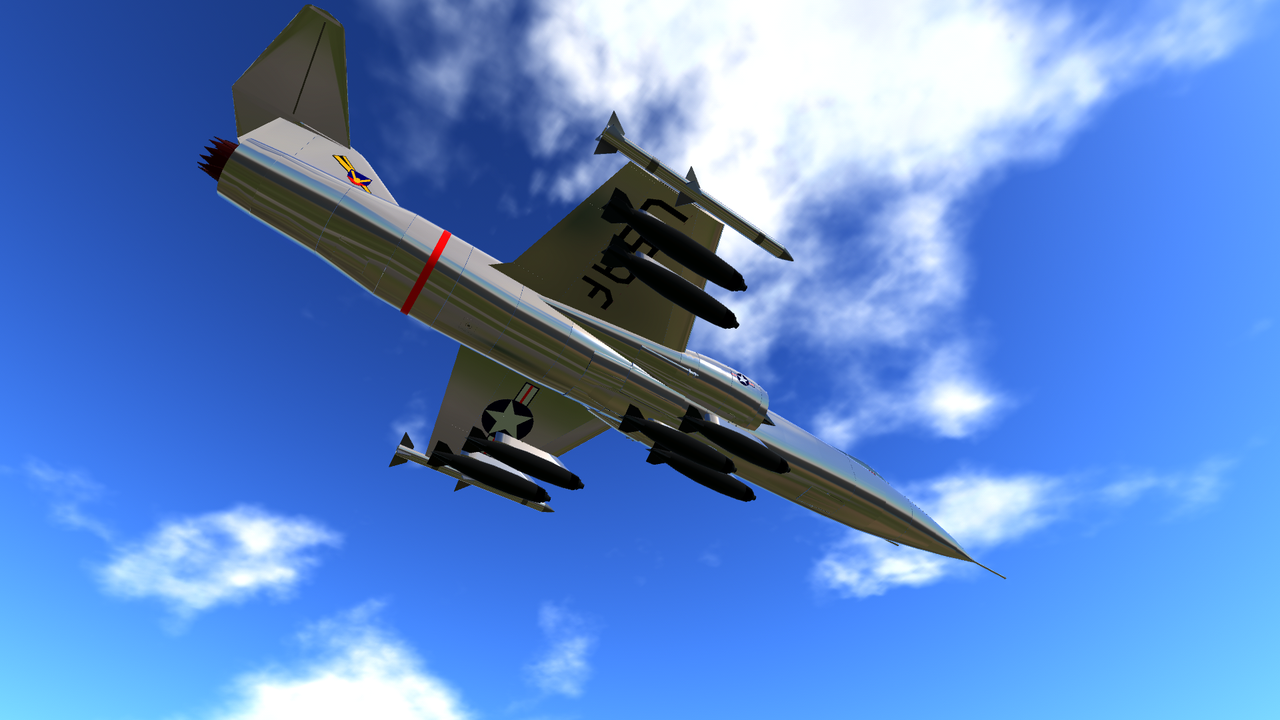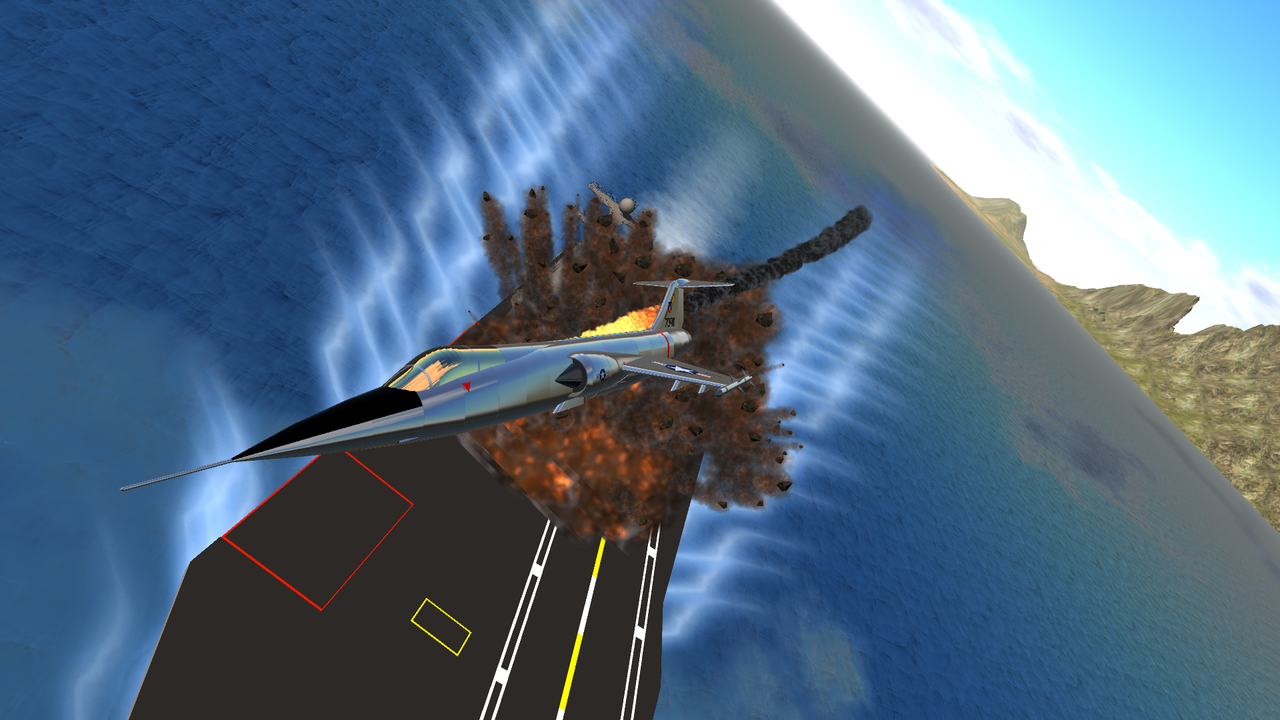 Specifications
General Characteristics
Created On

Windows

Wingspan

71.1ft (21.7m)

Length

70.9ft (21.6m)

Height

15.8ft (4.8m)

Empty Weight

30,041lbs (13,626kg)

Loaded Weight

48,639lbs (22,062kg)
Performance
Power/Weight Ratio

2.217

Wing Loading

35.1lbs/ft2 (171.2kg/m2)

Wing Area

1,387.2ft2 (128.9m2)

Drag Points

7070
Parts
Number of Parts

432

Control Surfaces

2
---