History:
The FGA.2 Cyclone was introduced on 20th October in 1948 for the Fleet Air Arm (FAA) of the Royal Navy. Designed as a Fighter for the FAA that could also carry out Ground Attack (FGA), it fulfilled that role very nicely.
It first entered service with 800 Naval Air Squadron of the FAA later that year.
The design of the aircraft was rooted in the earlier Messerschmitt Me 262, the main similarities being in the engine pods. Another aspect of the Cyclone was that it was fitted with a Delta wing (A tailed Delta wing in this case). It was also fitted with a tear-drop canopy which was designed without any framing to increase visibility.
The idea of the Delta wing came around as early as 1529-1556, with a true lifting form of the wing appearing in 1867 (Don't believe me, look it up).
The engines, for 1948, were quite powerful. Combined with the Delta wing, the Cyclone could reach speeds that weren't easy to match. In other words, though the plane could already go very fast, under certain circumstances, it could exceed Mach 1, with 800+ mph being recorded. Later versions would be improved of course meaning that the Cyclone would continue to go faster still.
In terms of armament, the primary selection consisted of 4 x 20mm Hispano Mk.V cannons. It could also be fitted with a multitude of Bombs and Rockets. Later versions could also be fitted with Air-to-Air Missiles, like the 'Fairey Fireflash'.
Overall, 1200 FGA.2 Cyclones were built and not just for the Royal Navy either. It was retired in 1985, with 40 examples being preserved, 22 of which are airworthy.
Specifications:
Max Speed: 800+ mph
Max Service ceiling: 40,000+ feet
Max Climb Rate: 5,600 f/min (changes a bit above certain altitudes)
Takeoff Speed: 145 mph
Landing Speed: 135 mph (Runway) - 130 mph (Carrier)
Approach Speed: 150 mph (Runway) - 130-135 mph (Carrier)
Fuel Load: 3000 gallons
Powerplant: 2 x LAI J-79S Turbo-jet
Primary Armament: 4 x 20mm Hispano Mk.V cannon
Secondary Armament: [Optional]
Controls:
AG-1: Ignite engines
AG-2: Landing lights
AG-3: Navigation lights
AG-5: Arrestor Hook
AG-6: Nosewheel steering
VTOL-Down: Flaps
Trim: Trim
Pictures: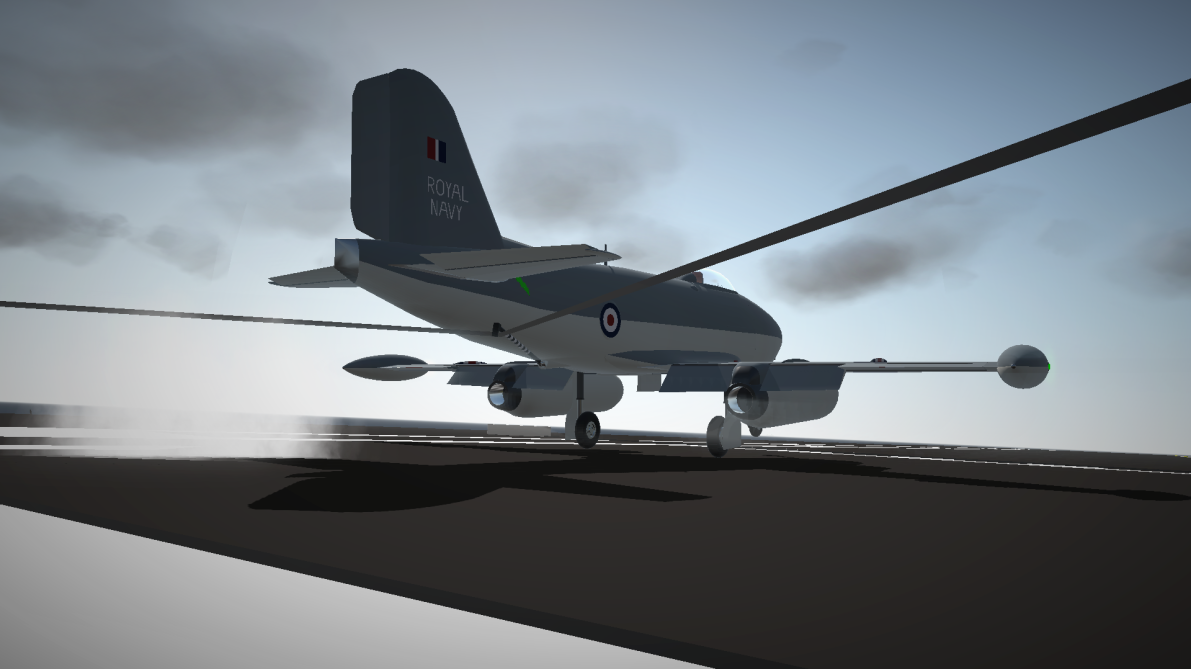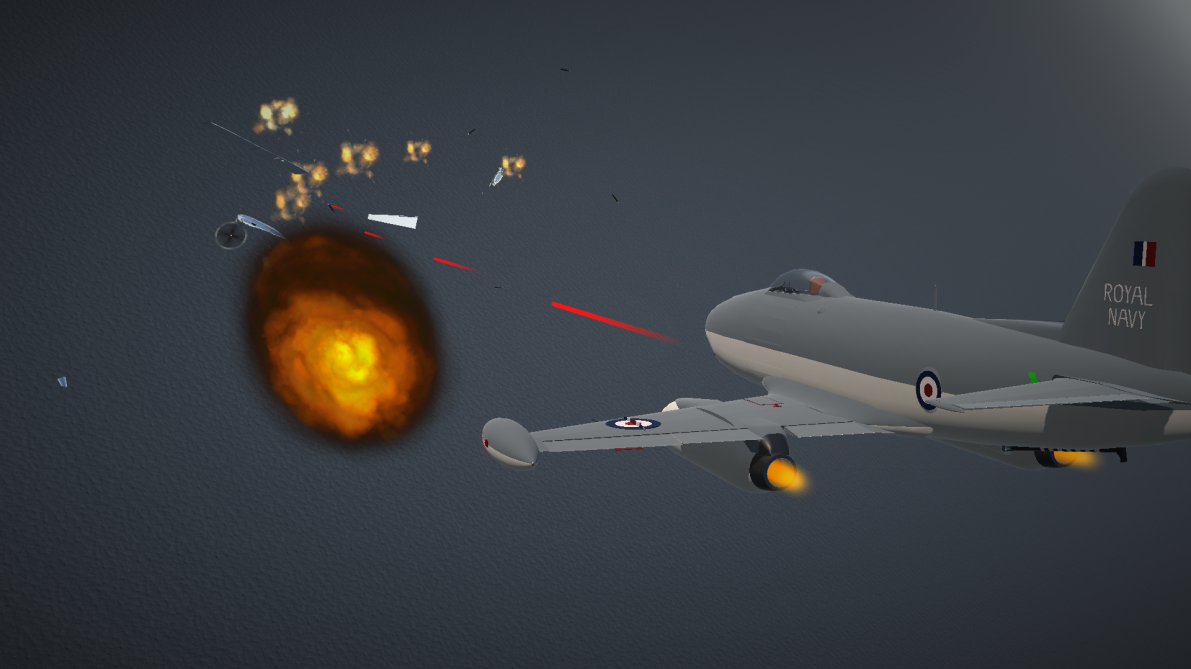 NOTAMS
-You have to make effective use of the rudder on the ground during takeoff and landing. If you are on a computer, it works best with a Joystick in my opinion.
-The clock instrument moves about on the instrument panel for some unknown reason.
Specifications
General Characteristics
Predecessor

1st Jetfighter Generation

Created On

Windows

Wingspan

39.1ft (11.9m)

Length

41.0ft (12.5m)

Height

16.2ft (4.9m)

Empty Weight

N/A

Loaded Weight

15,378lbs (6,975kg)
Performance
Power/Weight Ratio

16.367

Wing Loading

37.0lbs/ft2 (180.9kg/m2)

Wing Area

415.1ft2 (38.6m2)

Drag Points

2539
Parts
Number of Parts

666

Control Surfaces

7

Performance Cost

2,432
Required Mods
_Mechanical_Instrumentation

by Gestour




Version 1.0 (3/18/2019 6:06:03 AM)




View Mod Page
---