Yangtze SSBN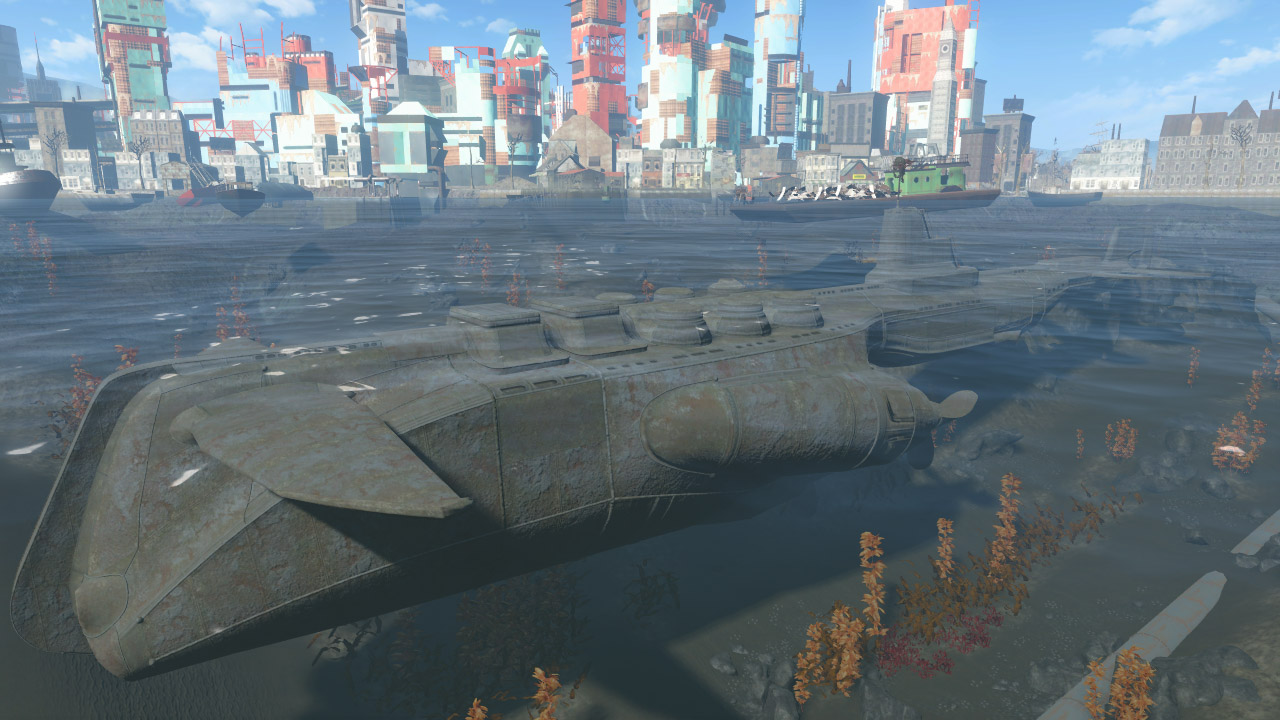 The Yangtze is a submarine found within the game Fallout 4, a location that can be discovered offshore near the Four Leaf fishpacking plant. The quest 'Here There Be Monsters' centers around discovering the vessel and assisting its ghoul captain Zao.
Sometime before the Great War heralded the end of the world as it was known, the Yangtze was assigned to a patrol route along the atlantic ocean. Six Submarine Launched Ballistic Missiles (SLBM) were carried along with possible tactical missiles and torpedoes. The lack of a conventional torpedo room indicates a possible automated torpedo loading system such as those seen in the real life Alfa Class. With a crew of only 23, it's realistically likely that the Yangtze's systems utilized a heavy amount of automation. The Yangtze appears to have four (likely electric) engines, three of which powering very large propellers while the third powered a smaller one in the stern.
Once the Great was was initiated, Captain Zao was given the order and thus launched the Yangtze's munitions. Five SLBM's launched, with one failing. Sometime after, the Yangtze struck a naval mine which damaged its reactor and forced it to head for shallow waters. The damage to the reactor would ultimately cause a leak, killing those that weren't turned into ghouls. The vessel would sit in Boston's port, with its perescope being its captain's only view of the outside world, hidden until finally discovered by a certain survivor. Sometime after, its propulsion and remaining munitions would be brought back into working order.
Source(s)
Fallout Wiki
Features:
Functional Pitch and Rudder Controls
Unlimited Dive.
Functional (simulated) Ballast System
---
Instructions:
1) Pitch for pitch control.
2) Roll for steering via rudder.
3) VTOL for Ballast control.
---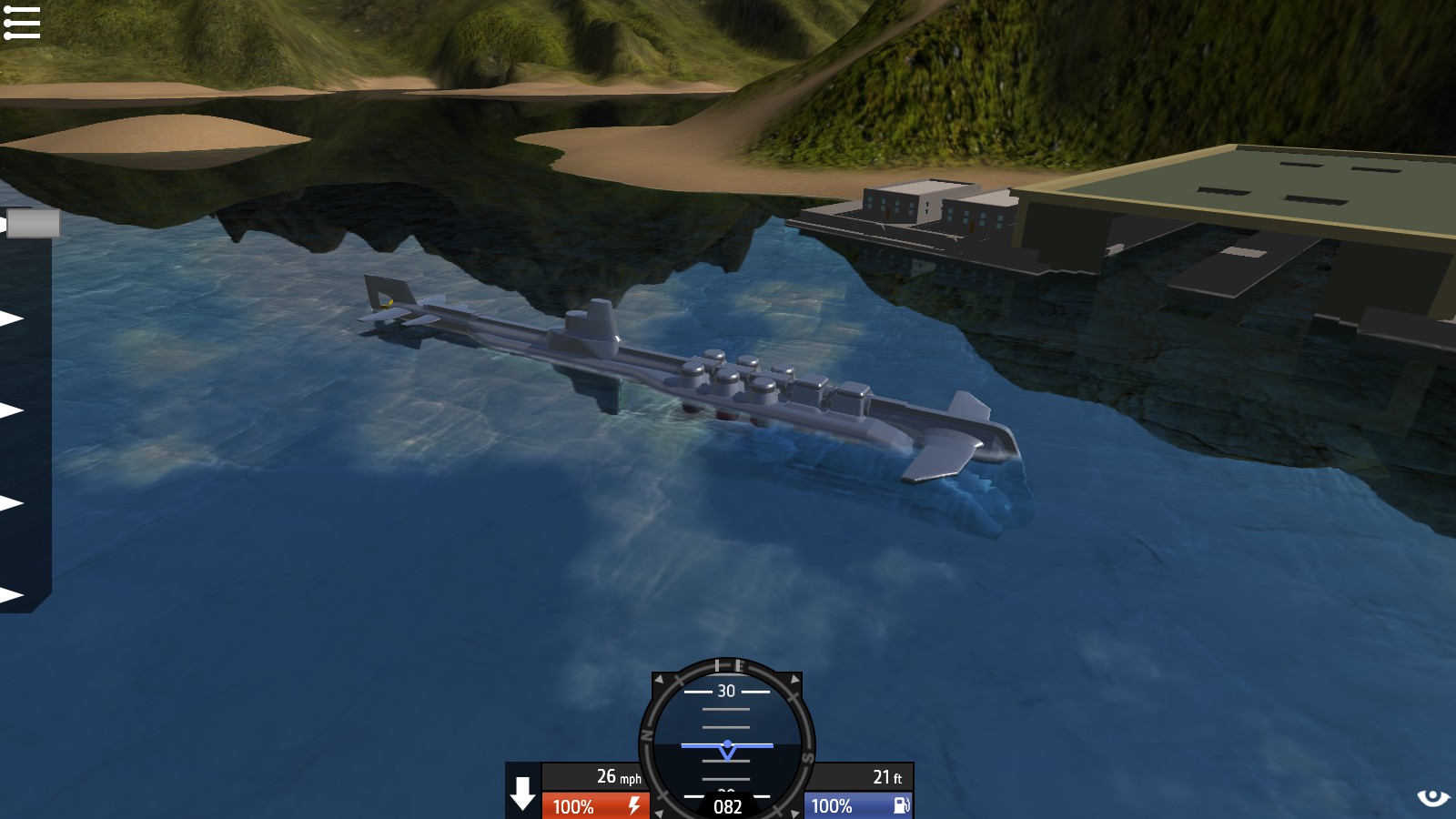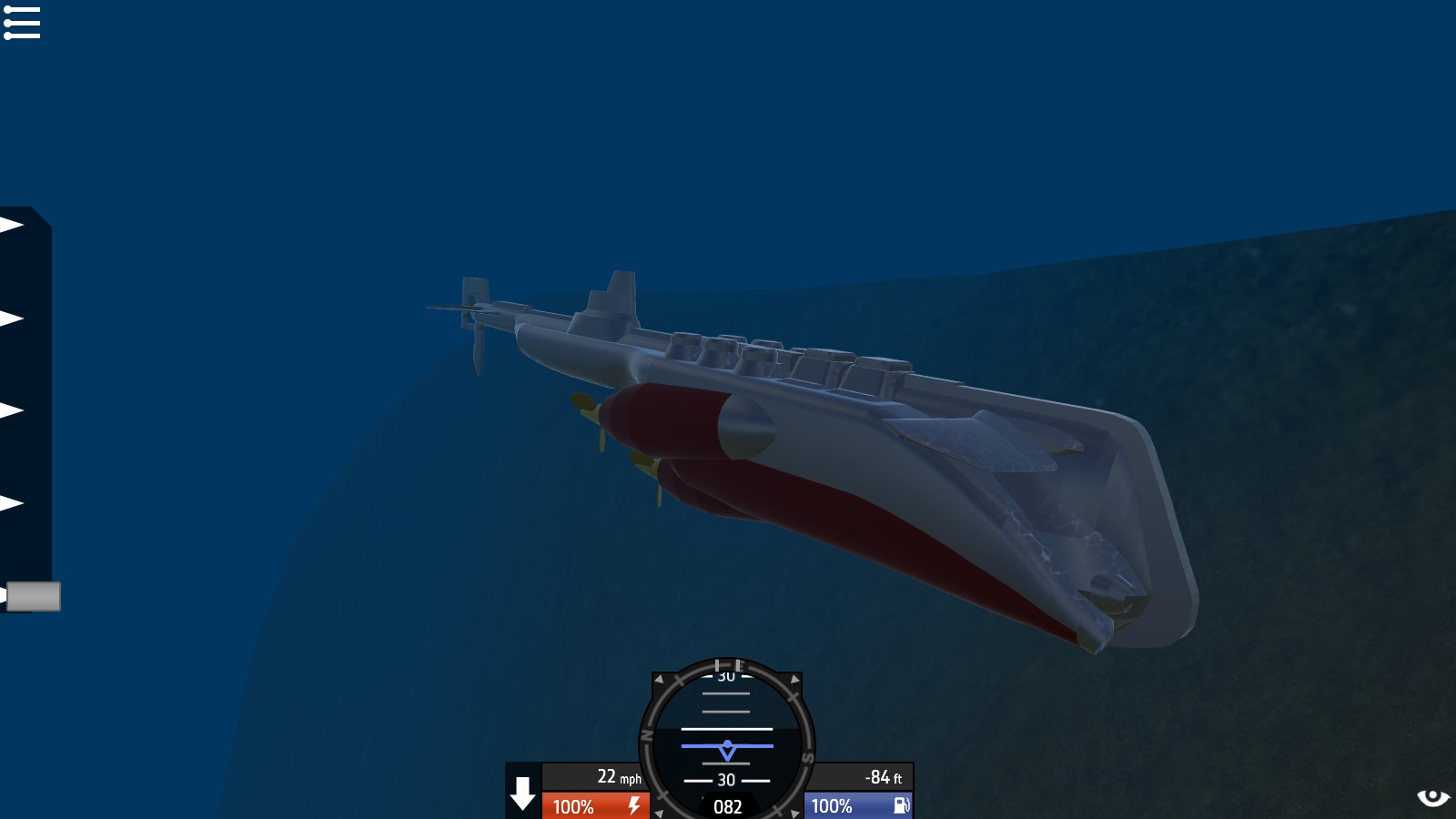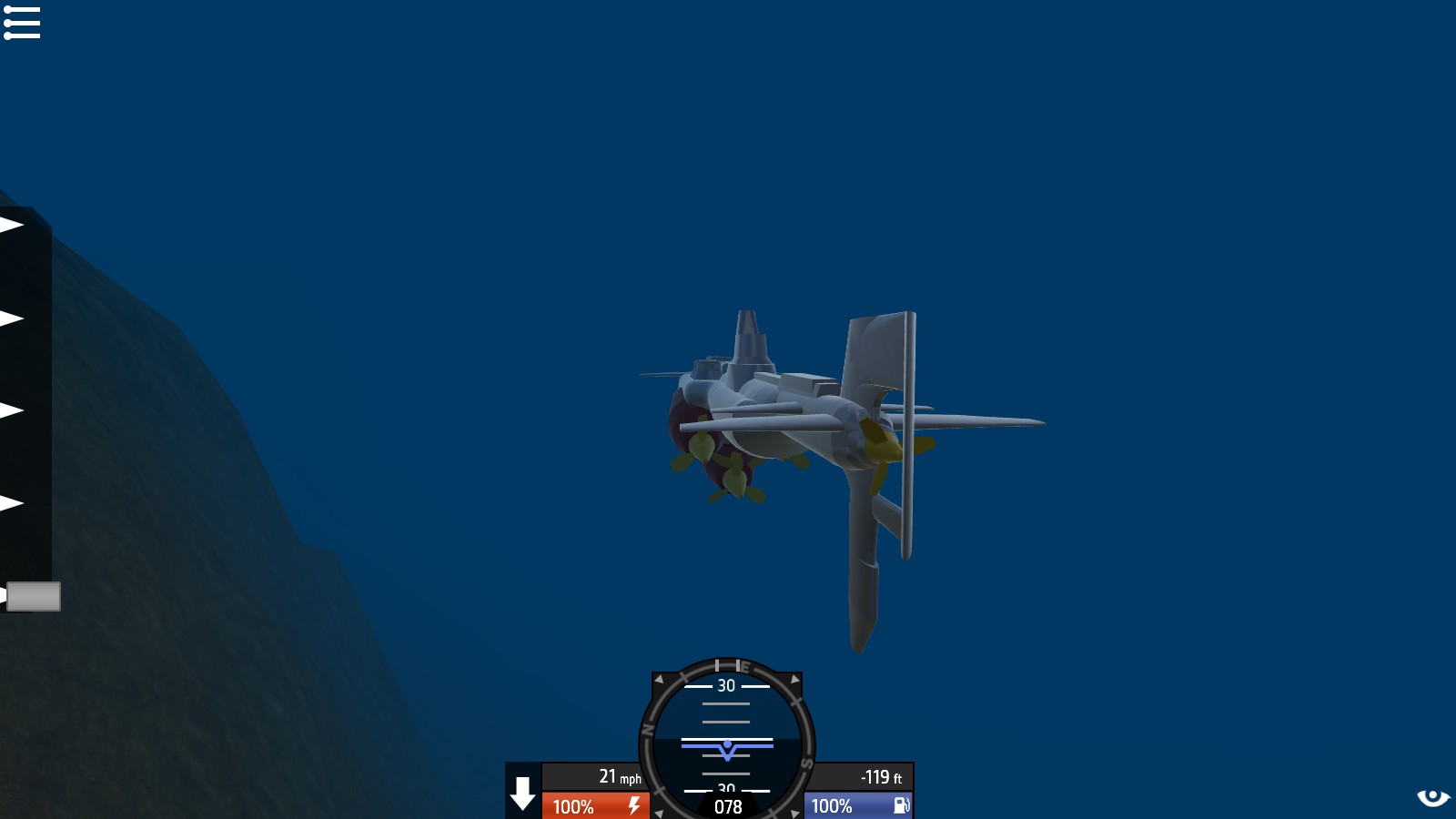 This is quite easily the most complex thing, not submarine, THING I have yet built in my 1400K+ hours playing this game. The DesignerSuite mod was a fantastic help along with a few choice reference pics. It's not perfect, it's rough in some areas, but I think I've got the look down. The angle of the main engines concerned me somewhat in the design, but they work fine! Though they do cause the craft to go upward slightly when moving at level.
The choice of colors is based on IRL Chinese submarines such as the Ming Class and Type 31/Chinese Golf Class. Speaking of the Golf Class! That's coming up next, and it'll have something special along with it. ;) For now, enjoy!
I ended up using this picture to approximate how big the submarine was. Taking the man (assuming him to be around 6 feet) copying him in my art program (artrage 5) and putting those copies end to end from the nose to the rudder.
Specifications
General Characteristics
Successors

2 airplane(s)

+7 bonus

Created On

Windows

Wingspan

96.5ft (29.4m)

Length

431.7ft (131.6m)

Height

89.4ft (27.3m)

Empty Weight

-4,734,385lbs (-2,147,483kg)

Loaded Weight

1,835,264lbs (832,463kg)
Performance
Wing Loading

80.0lbs/ft2 (390.7kg/m2)

Wing Area

22,933.8ft2 (2,130.6m2)

Drag Points

183515
Parts
Number of Parts

303

Control Surfaces

0
---