My first modern aircraft!
AG1 - Arresting Hook
AG2 - Navigation Lights
Trim - Trim
Top Speed Sea Level - 900MPH 1448KM/H
Top Speed 1080MPH 1738KM/H
Armament:
2x 20mm M-61 Vulcan (500 Rounds)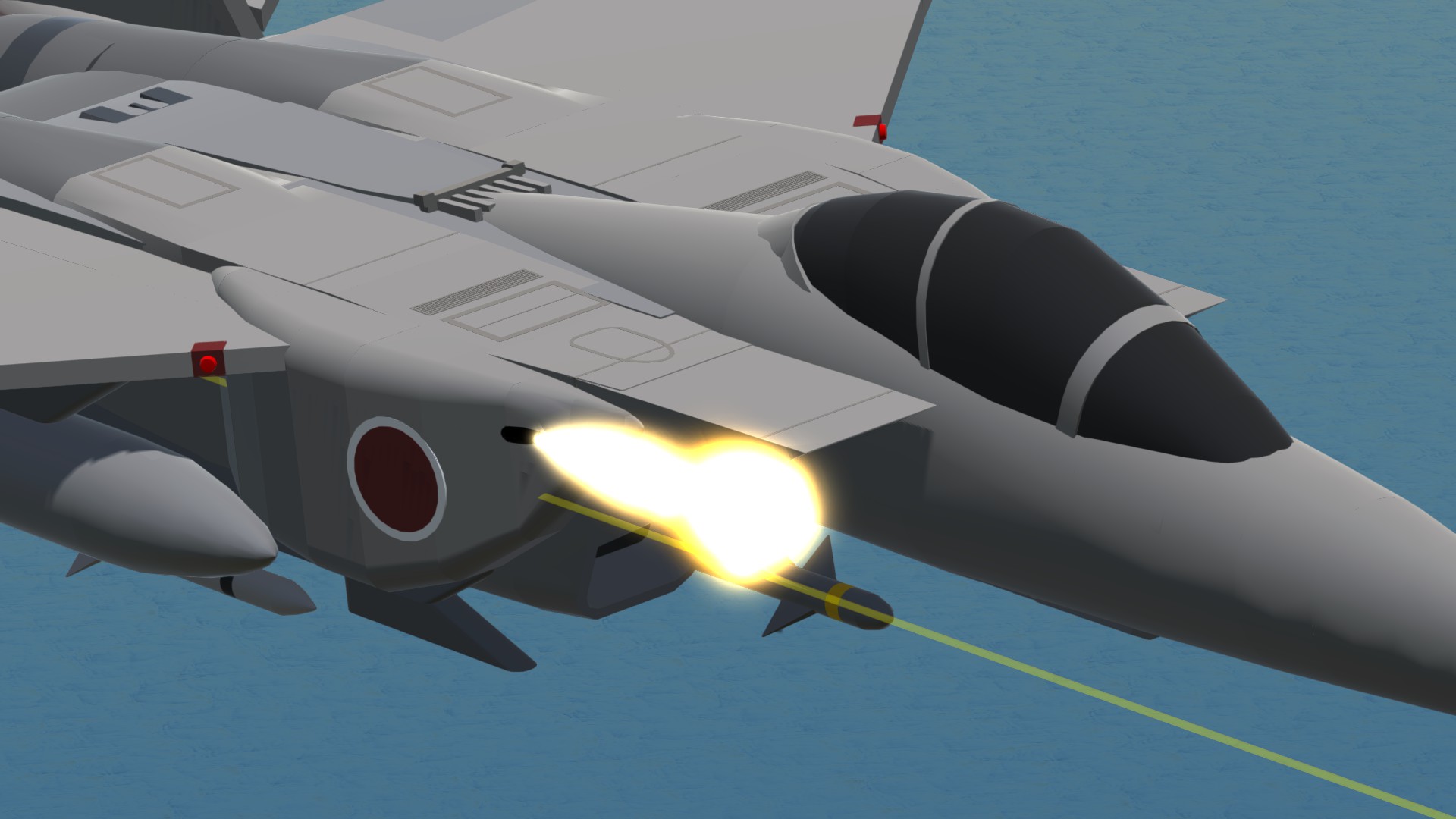 2x AIM-9 Sidewinders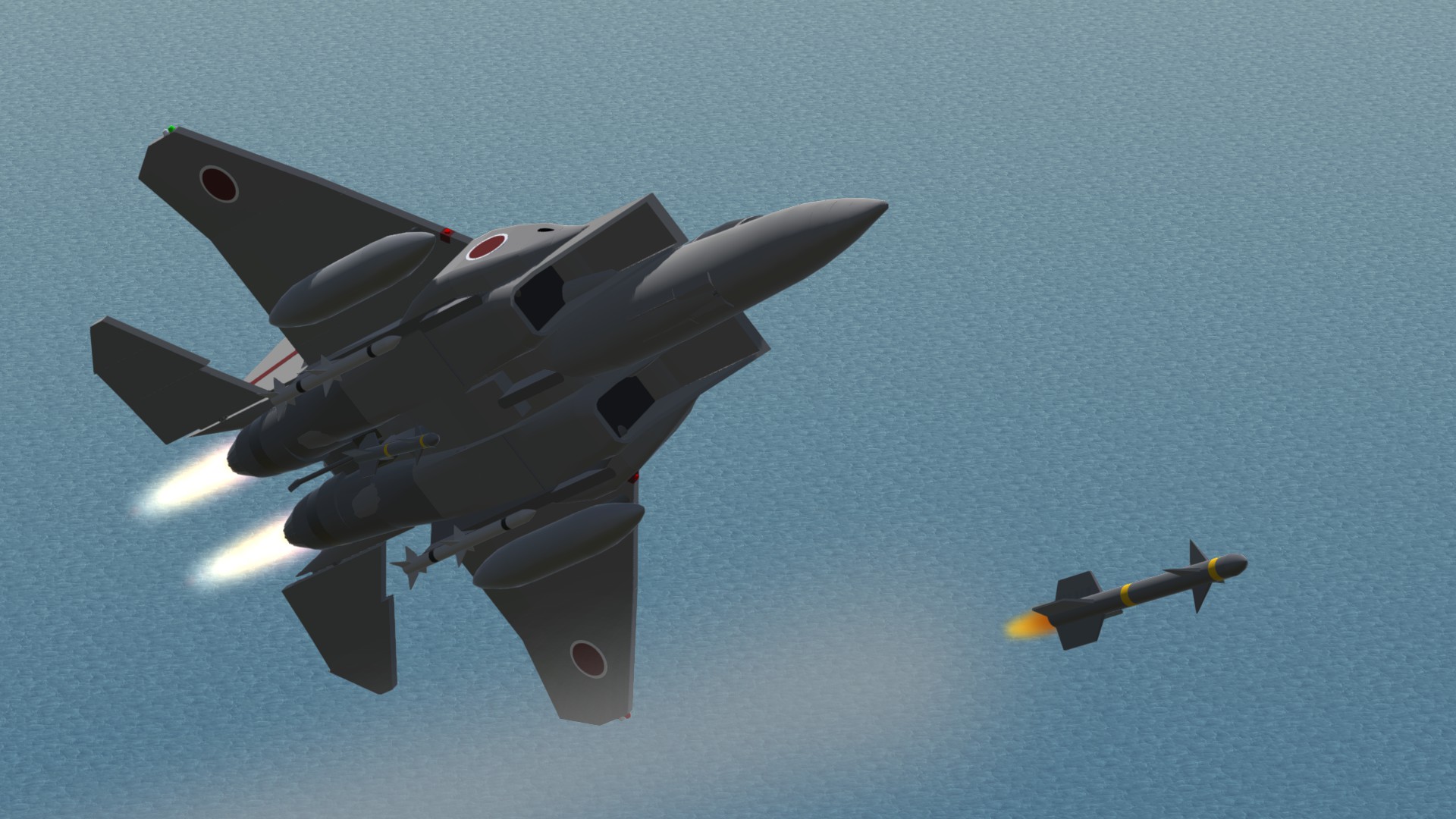 4x AIM-7 Sparrows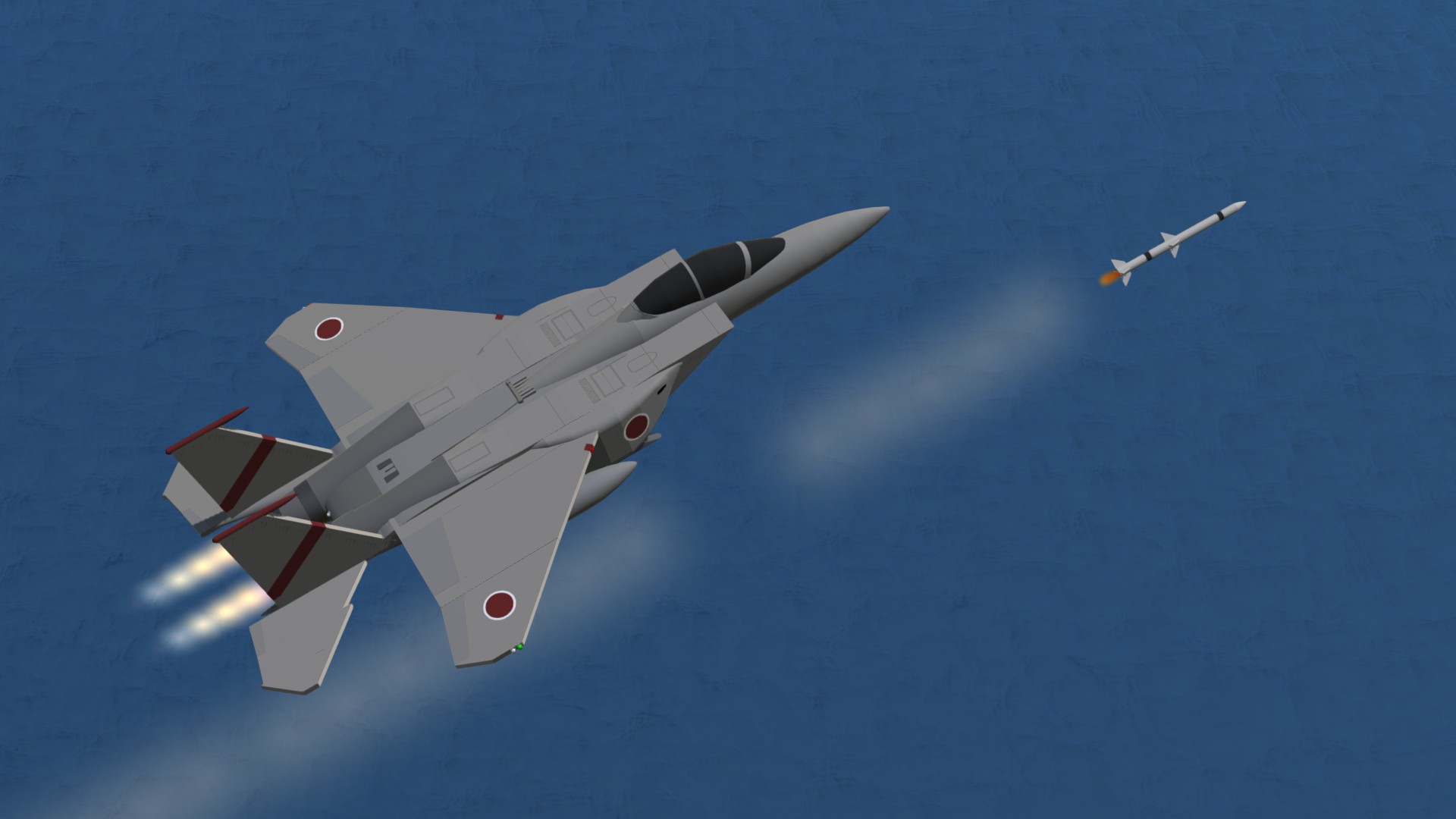 (From Wikipedia)
The Mitsubishi F-15J/DJ Eagle is a twin-engine, all-weather air superiority fighter based on the McDonnell Douglas F-15 Eagle in use by the Japan Air Self-Defense Force (JASDF). The F-15J was produced under license by Mitsubishi Heavy Industries. The subsequent F-15DJ and F-15J Kai variants were also produced. Japan is the largest customer of the F-15 Eagle outside the United States.[2] In addition to combat, F-15DJ roles include training. The F-15J Kai is a modernized version of the F-15J.

Specifications
Spotlights
General Characteristics
This plane has been featured

Created On

Windows

Wingspan

27.0ft (8.2m)

Length

39.8ft (12.1m)

Height

12.1ft (3.7m)

Empty Weight

-9,224lbs (-4,184kg)

Loaded Weight

8,916lbs (4,044kg)
Performance
Power/Weight Ratio

9.073

Wing Loading

33.1lbs/ft2 (161.4kg/m2)

Wing Area

269.8ft2 (25.1m2)

Drag Points

6179
Parts
Number of Parts

254

Control Surfaces

6
---