Need your precious Upvote : )
Wonderful video
Click the picture to play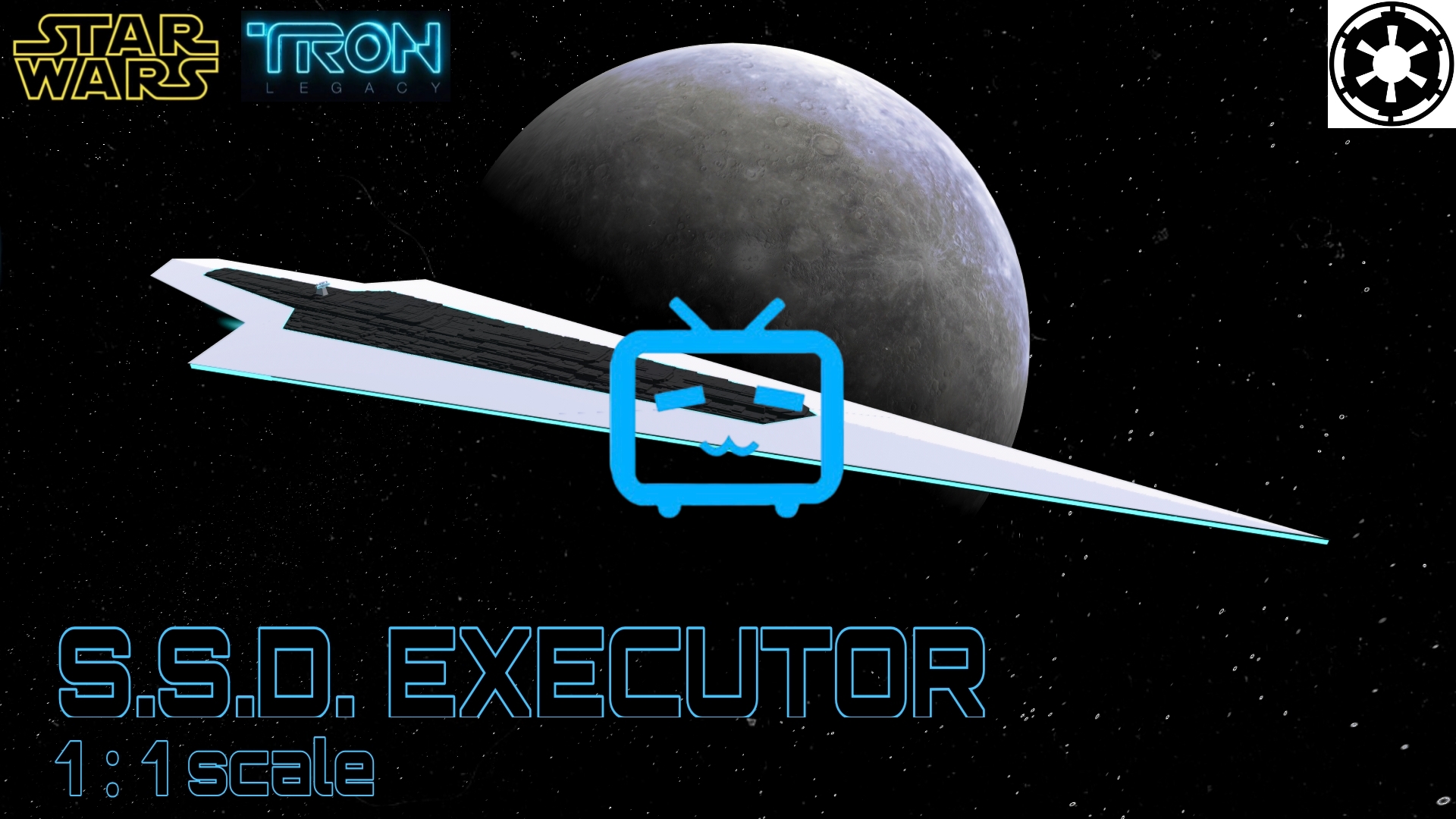 Through the combination of Star wars and Tron: Legacy, I created a new style.
Comprehensive upgrade
Compared with the last time, this is a comprehensive upgrade.
1.The operation is simpler.
2.Have a more stable flight system.
3.It will not be damaged by collision.
4.Have a higher speed.
5.Have a bigger hangar.
6.Equipped with automatic weapon system.
7.More refined upper level details.
8.Most importantly, a new style is used this time, which is very cool.
Some beautiful pictures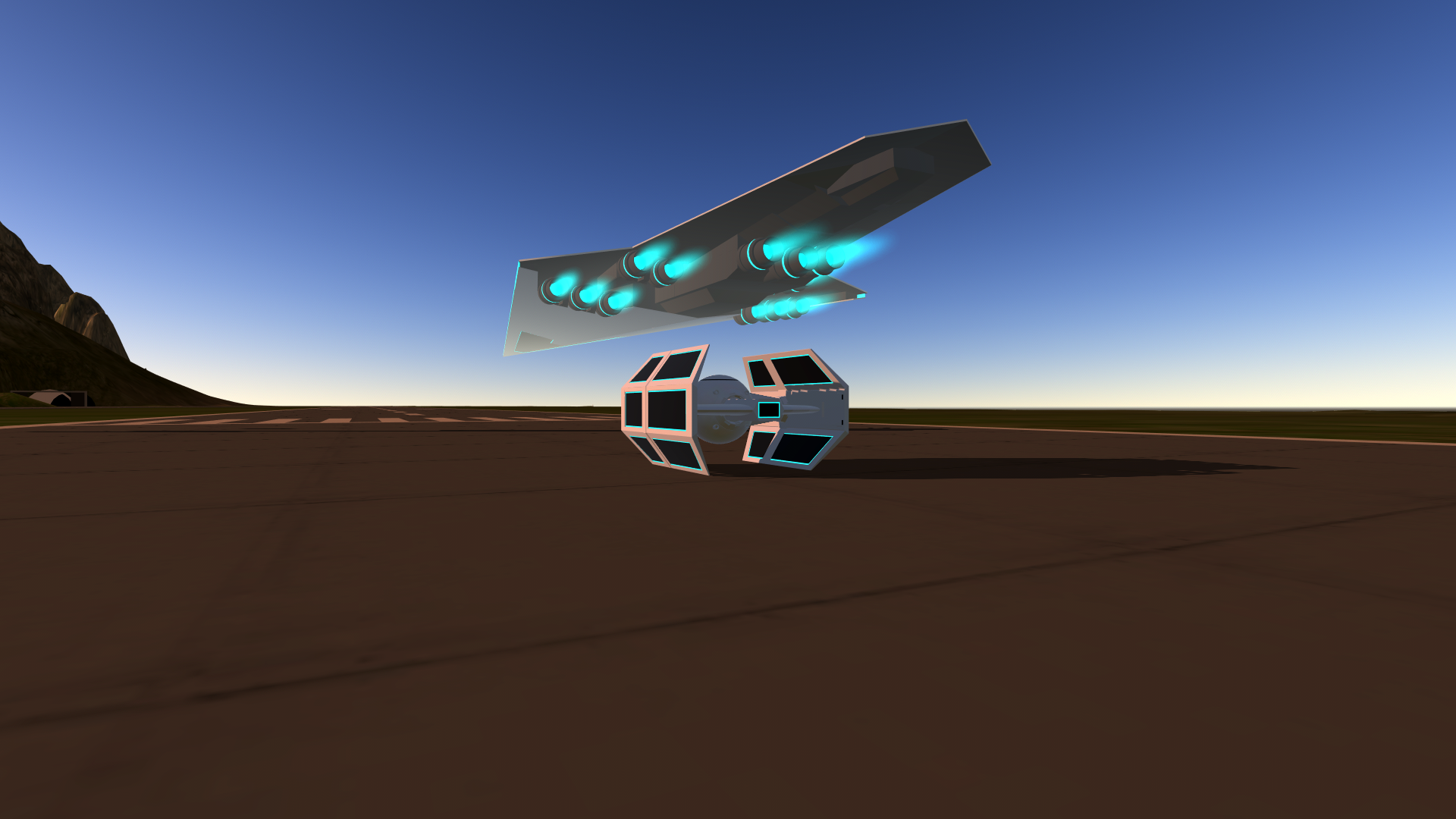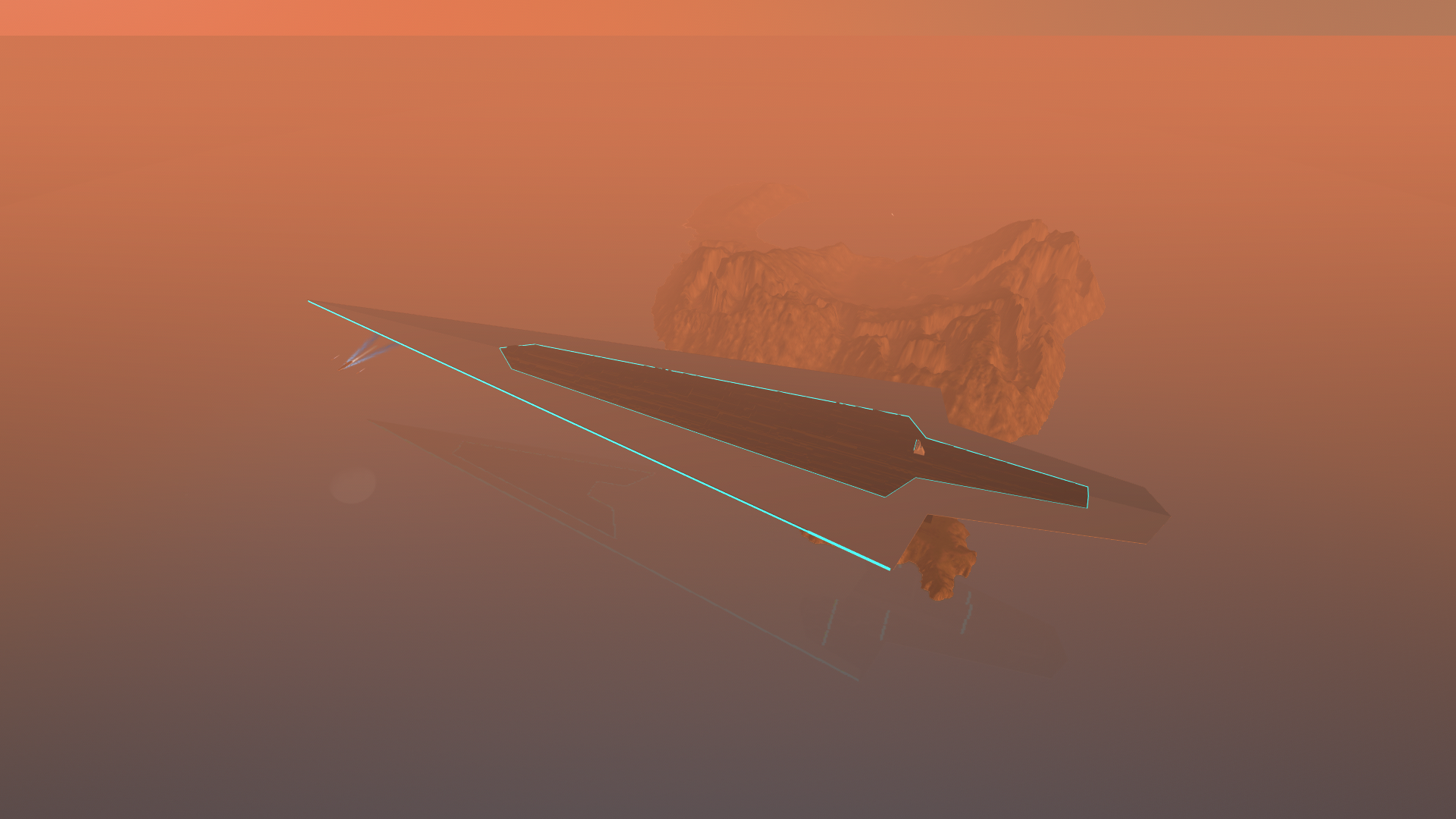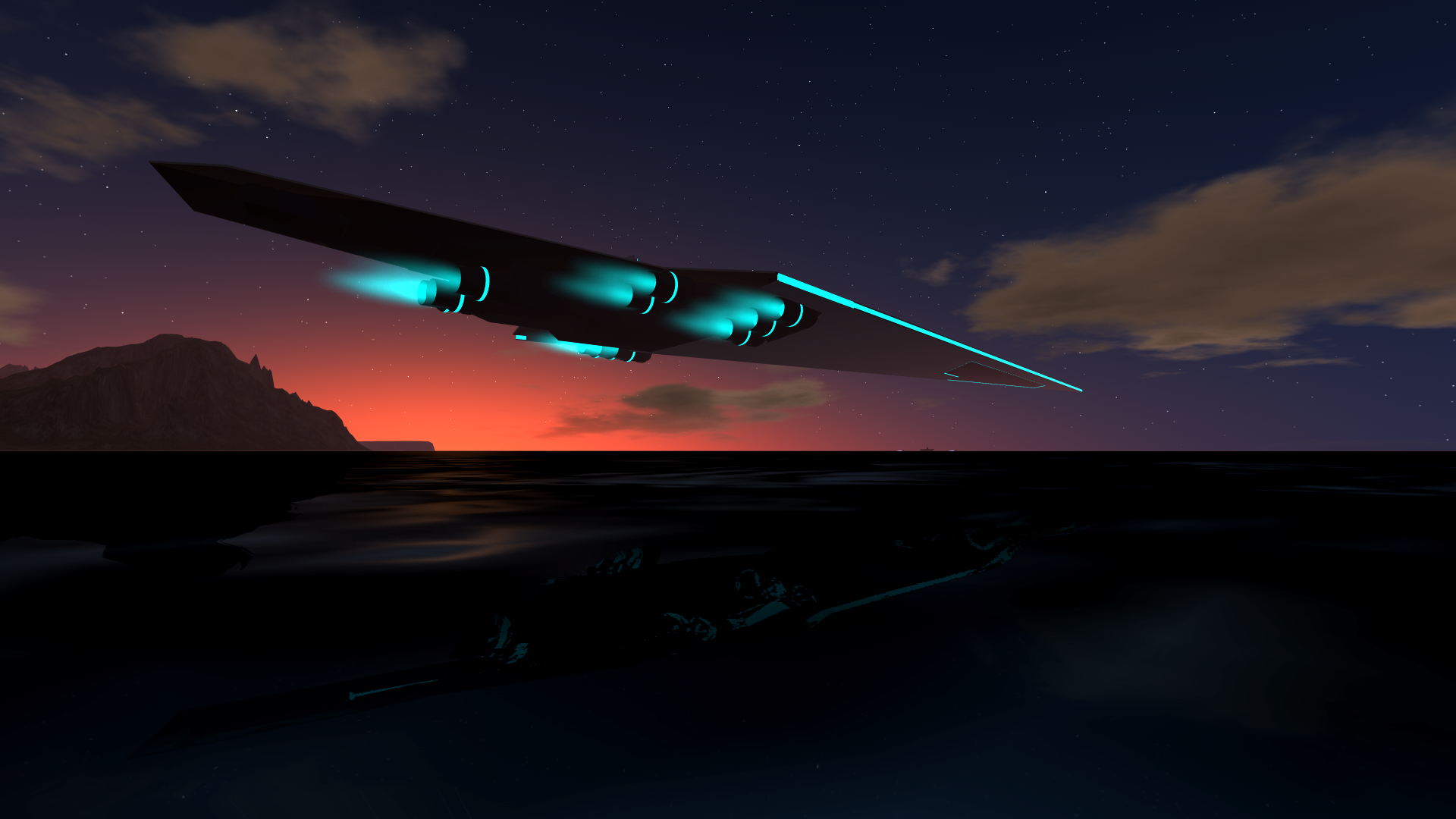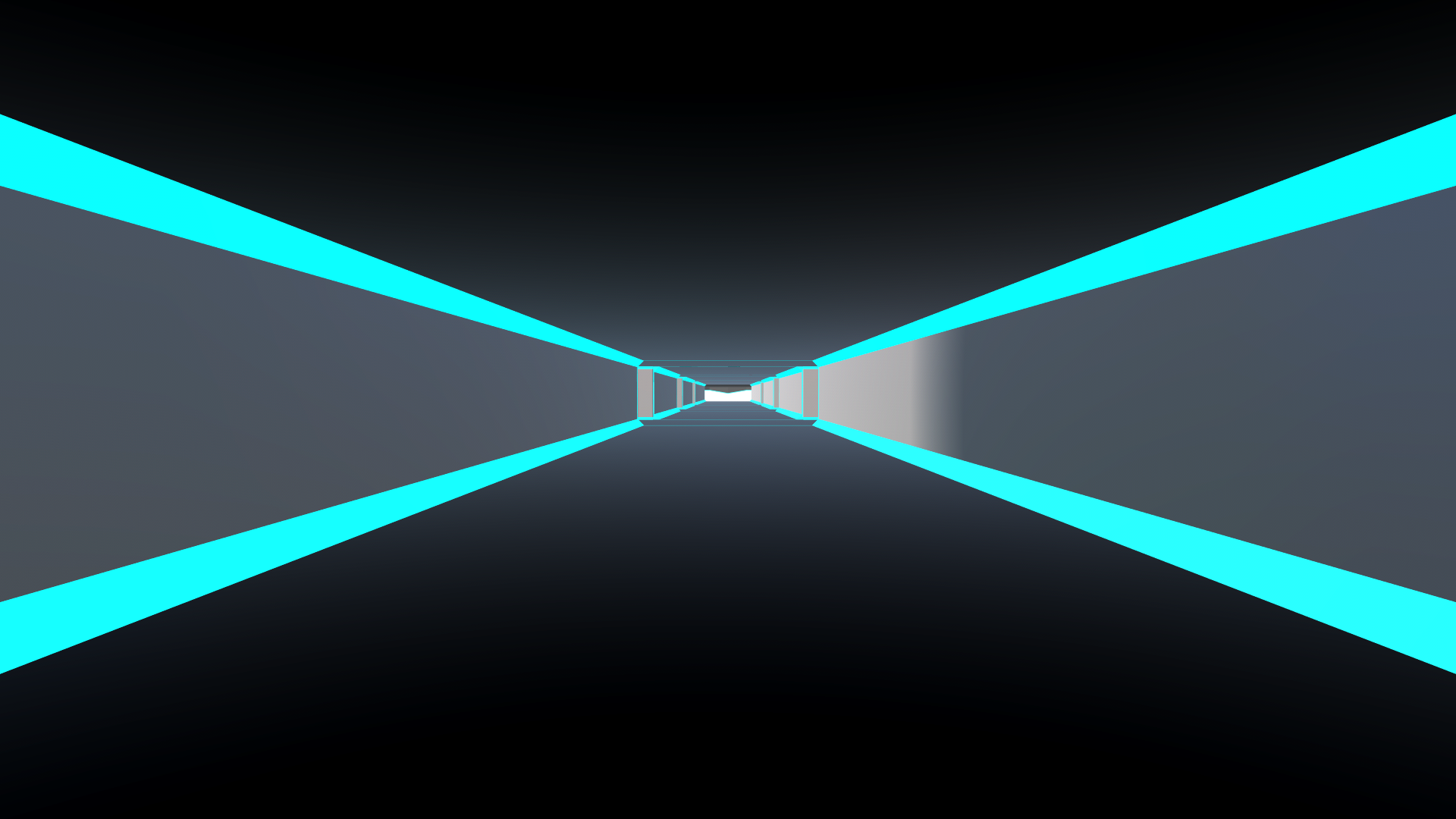 Operating instructions
AG1:Activate operating system
Yaw:Control steering
Pitch:Control altitude
Weaponry
46×"Laser rain" automatic defense system
Three views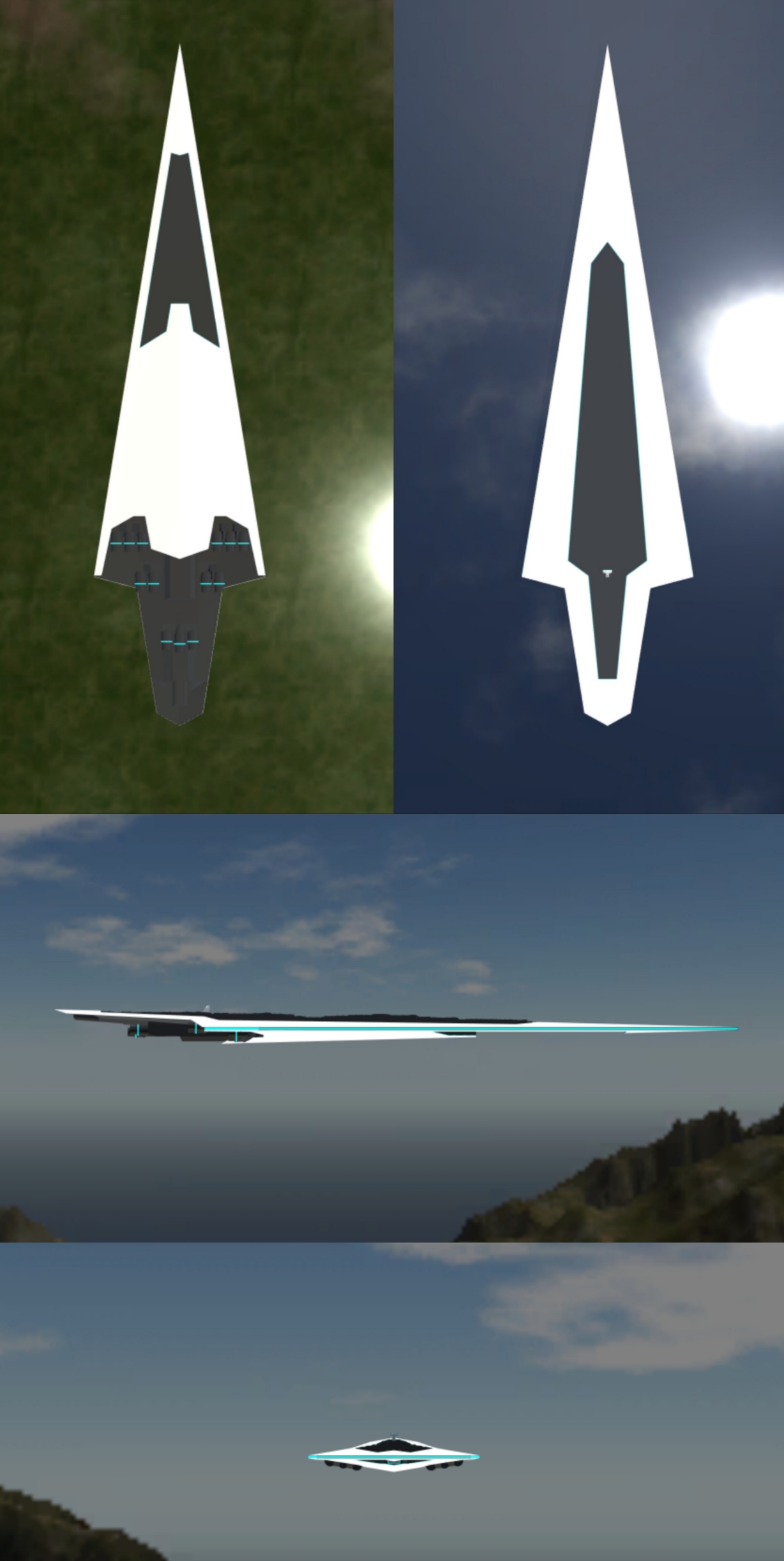 Introduction to S.S.D. Executor
Executor-class
The Executor-class Super Star Destroyer (also known as a Star Dreadnought) was a class of heavy capital ships built by the Galactic Empire, measuring over 19 kilometers long. By volume, these ships were many times larger than normal star destroyers.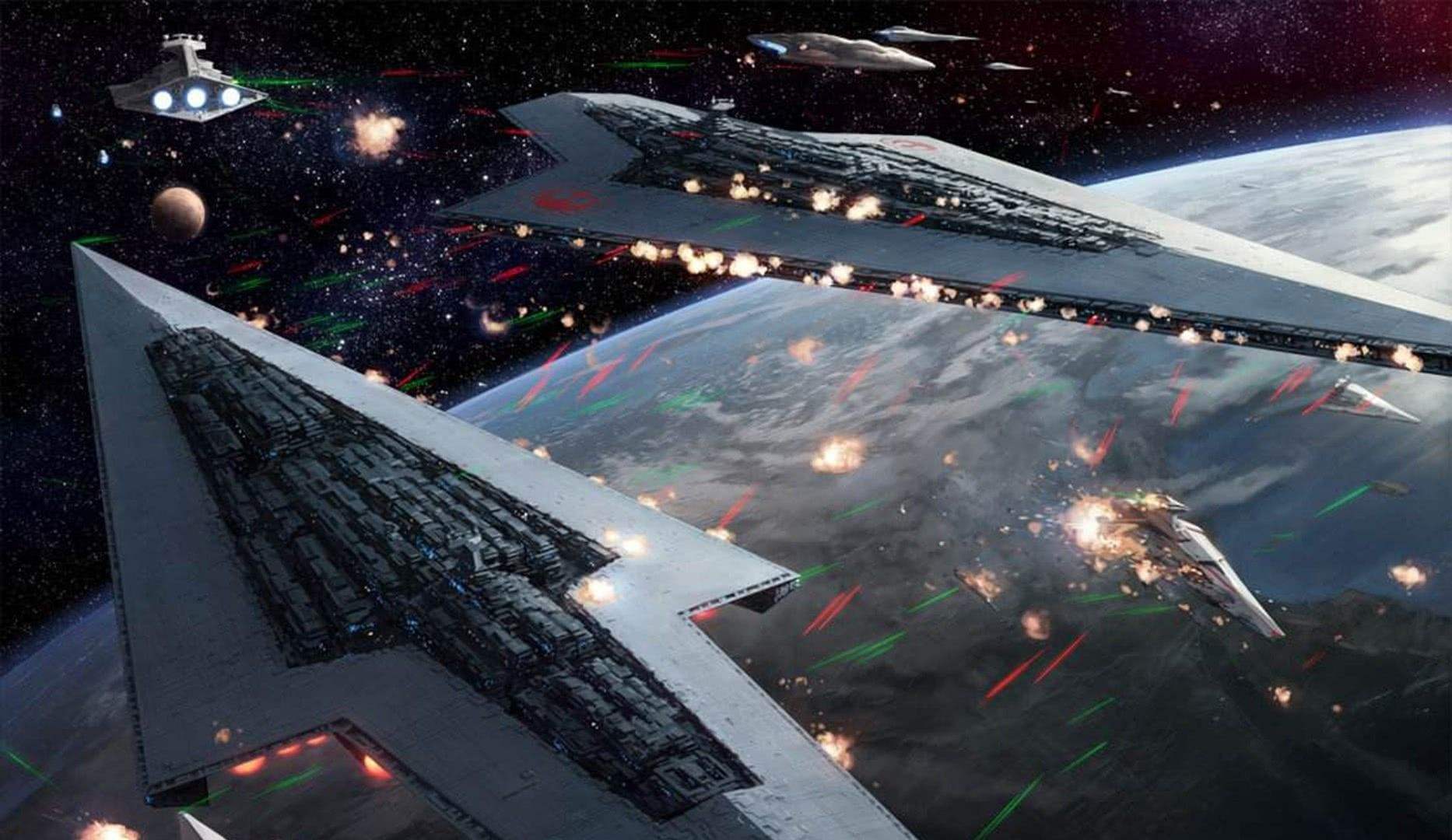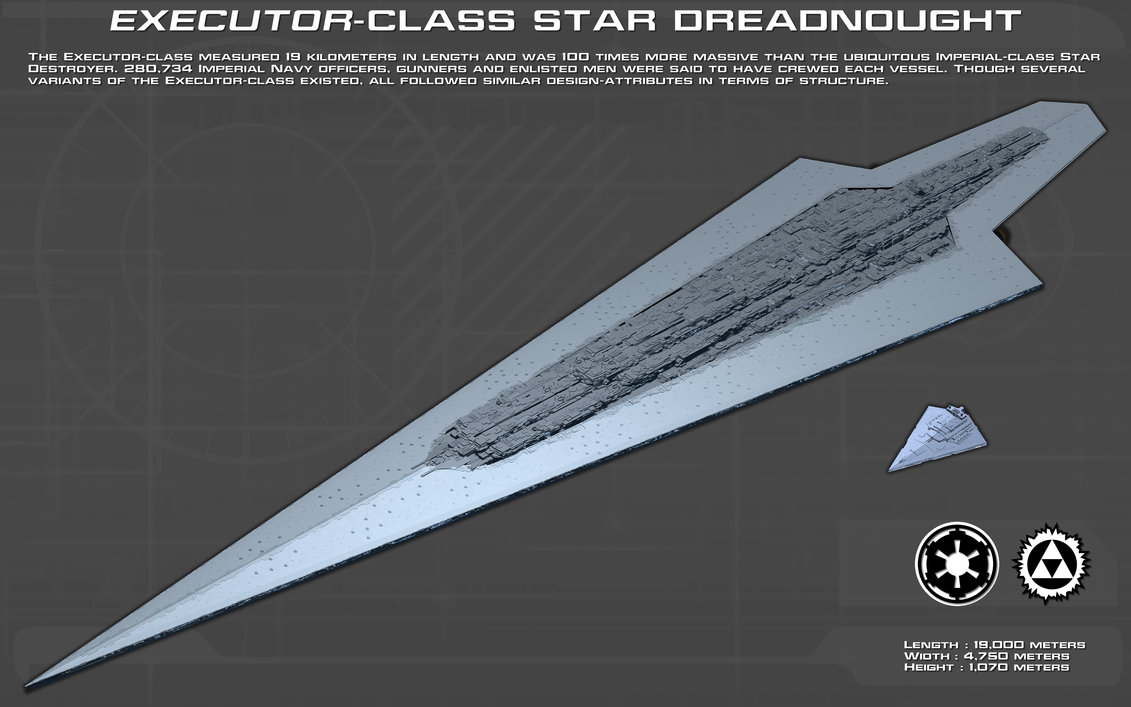 Design Flaw
The only flaw known to exist in Executor-class Star Destroyers may actually be a matter of command incompetence, instead. At the Battle of Endor, when a Rebel starfighter crashed into the Executor's bridge tower, the ship went out of control and crashed into the Death Star. It isn't clear why an auxiliary control center wasn't able to steer the ship away from danger in this incident.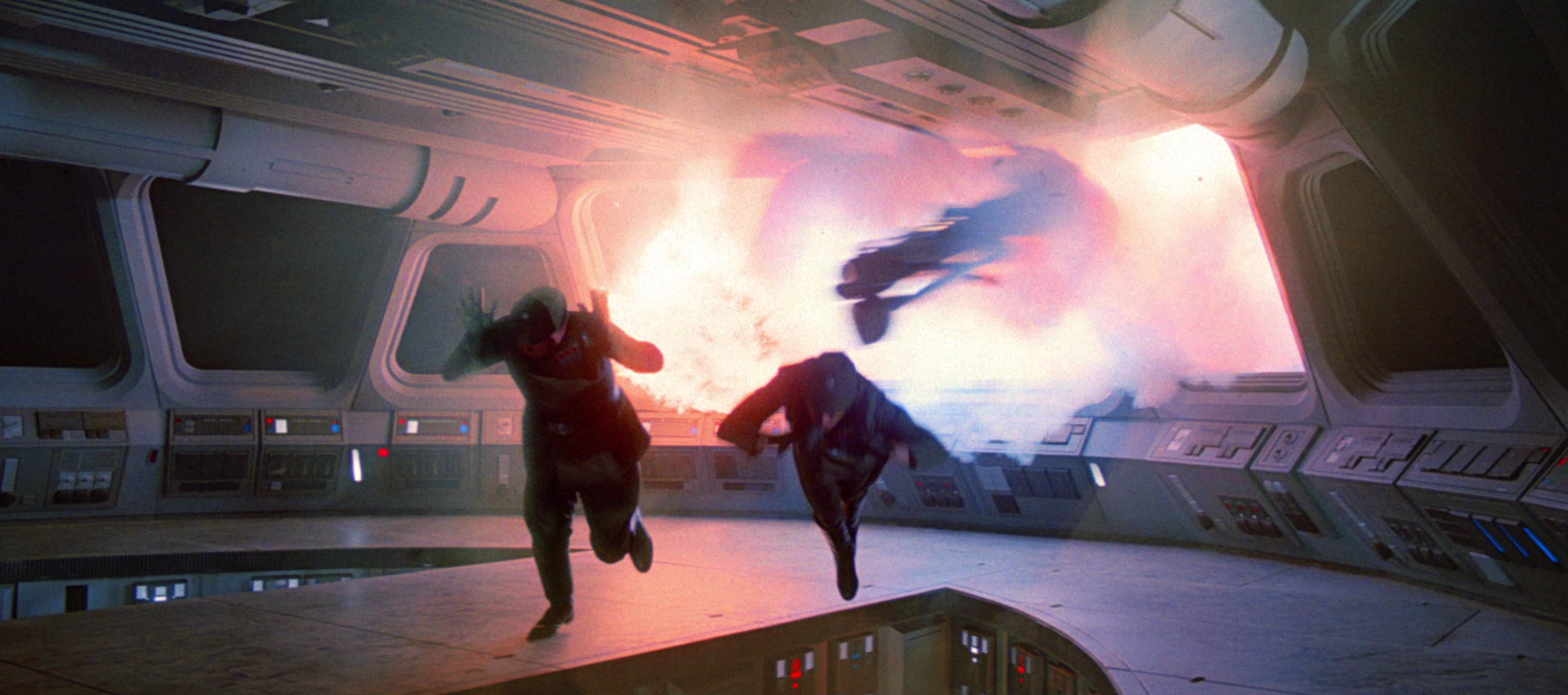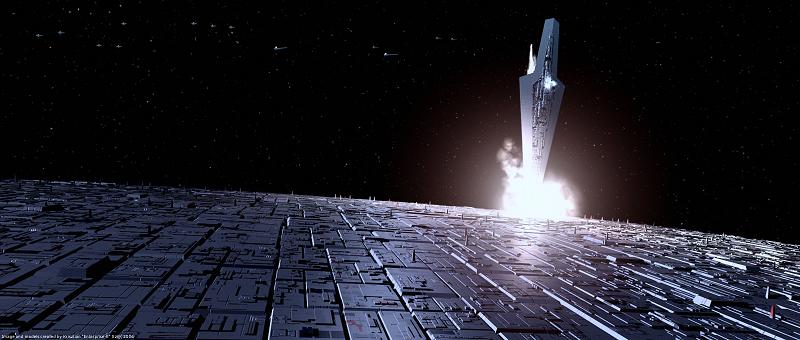 Executor-class Ship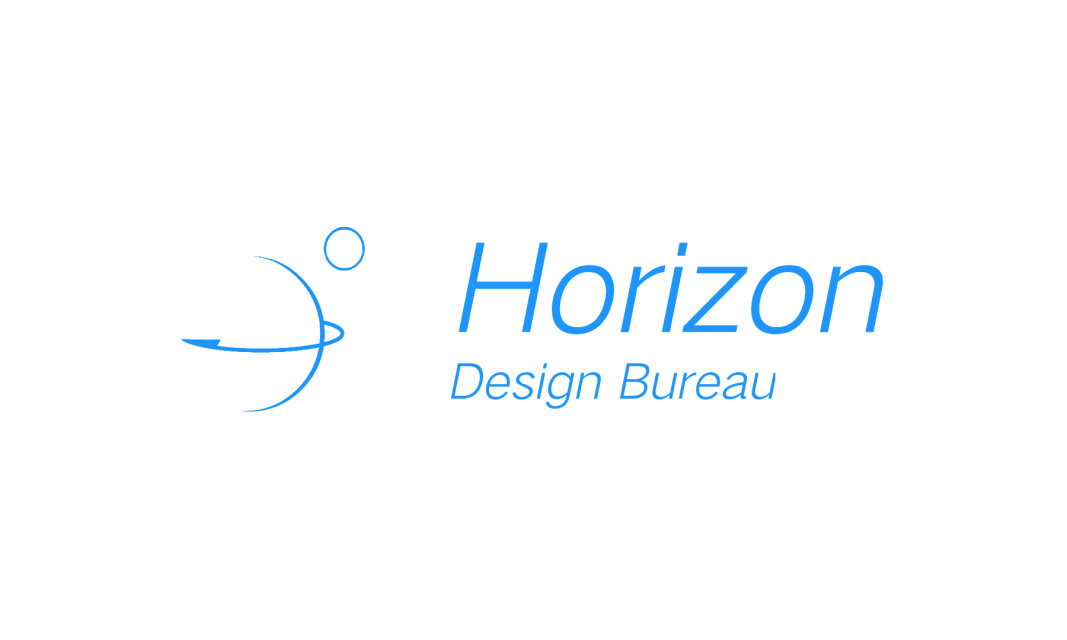 Thank you to all the people who Upvote, Comment, or Follow.
Destiny2020 2/6/2021
Specifications
General Characteristics
Created On

Windows

Wingspan

16452.2ft (5014.6m)

Length

65617.5ft (20000.2m)

Height

47572.2ft (14500.0m)

Empty Weight

-4,734,385lbs (-2,147,483kg)

Loaded Weight

4,462lbs (2,024kg)
Performance
Power/Weight Ratio

27.196

Wing Loading

-439,839.3lbs/ft2 (-2,147,483.6kg/m2)

Wing Area

0.0ft2 (0.0m2)

Drag Points

0
Parts
Number of Parts

2066

Control Surfaces

0
---