---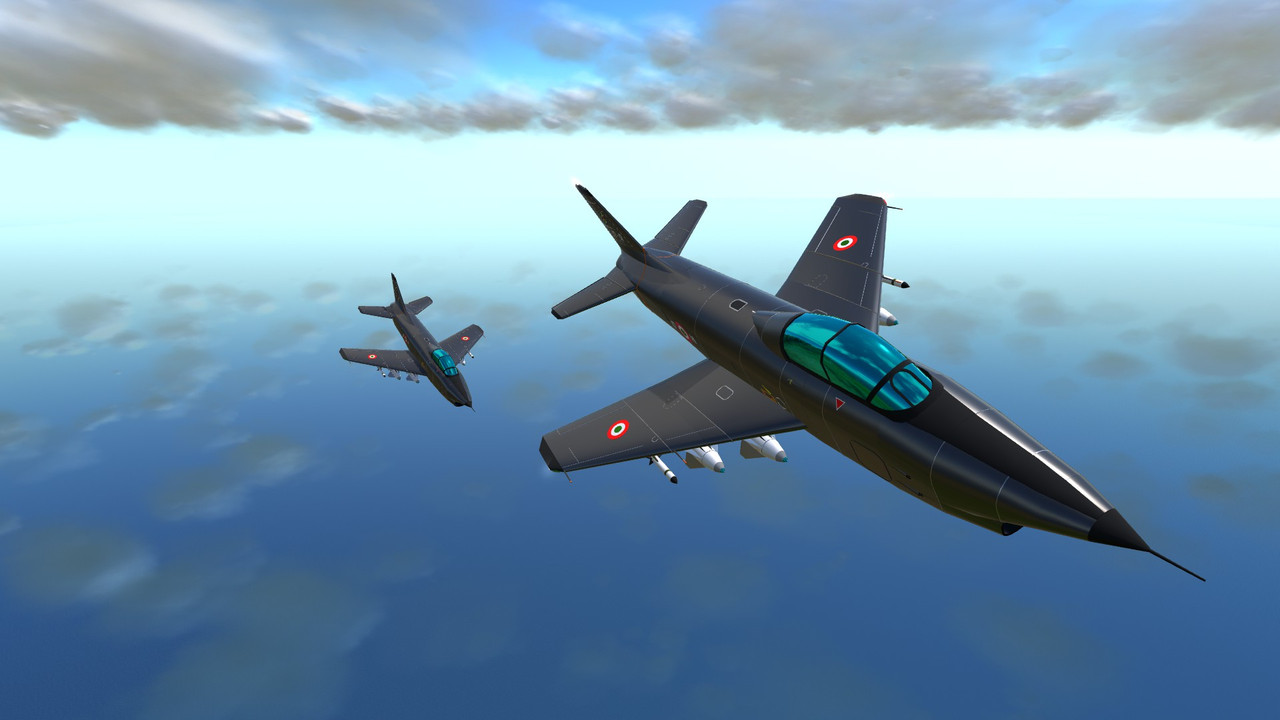 "Aeritalia-FIAT G91 -R1" - 'v2 overhaul'
about this project
I tried to make the replica as true to scale as possible. I had to make compromises, like the armor setup, which is not quite the same as the original.
In the cockpit, I had to adjust the design for playability and make it useful.
But I think I made a nice replica of this classic here.
Thank you to all who Upvote, Comment, or Follow me
and Feel free to make your own successor
Have fun :) 🥂

overhaul improvements achieved
+ some cockpit real functionable gauges (see description)
+ custom Scale Landing Gears
+ Custom drop Tanks
+ Custom Suspended AGM armament Setup 2x "AS-20 Nord"
+ Fuselage Scale design improvment
+ custom Scale Air-Breaks
+ Gun-Target Aiming through FPV - Thanks to "ChiChiWerx" for his support!
---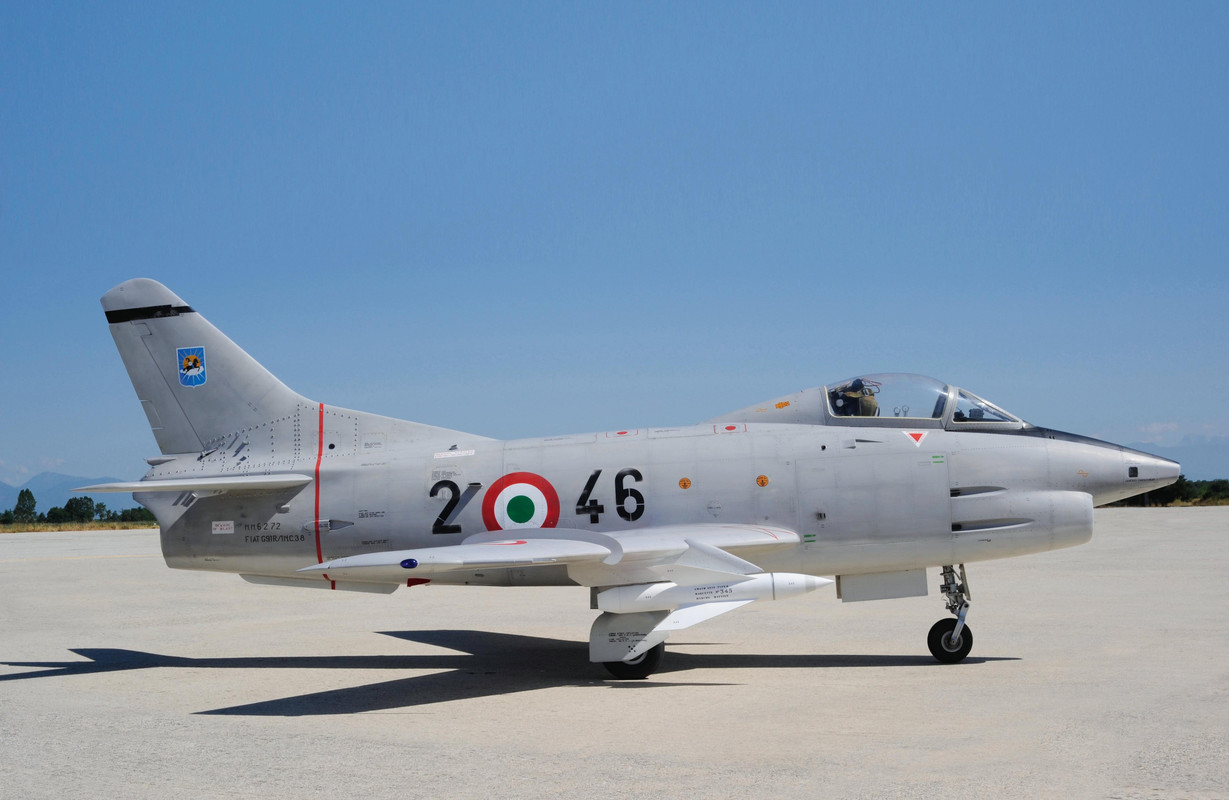 Nato Prototype G91 with AS-20 Nord AGM in the early 1960s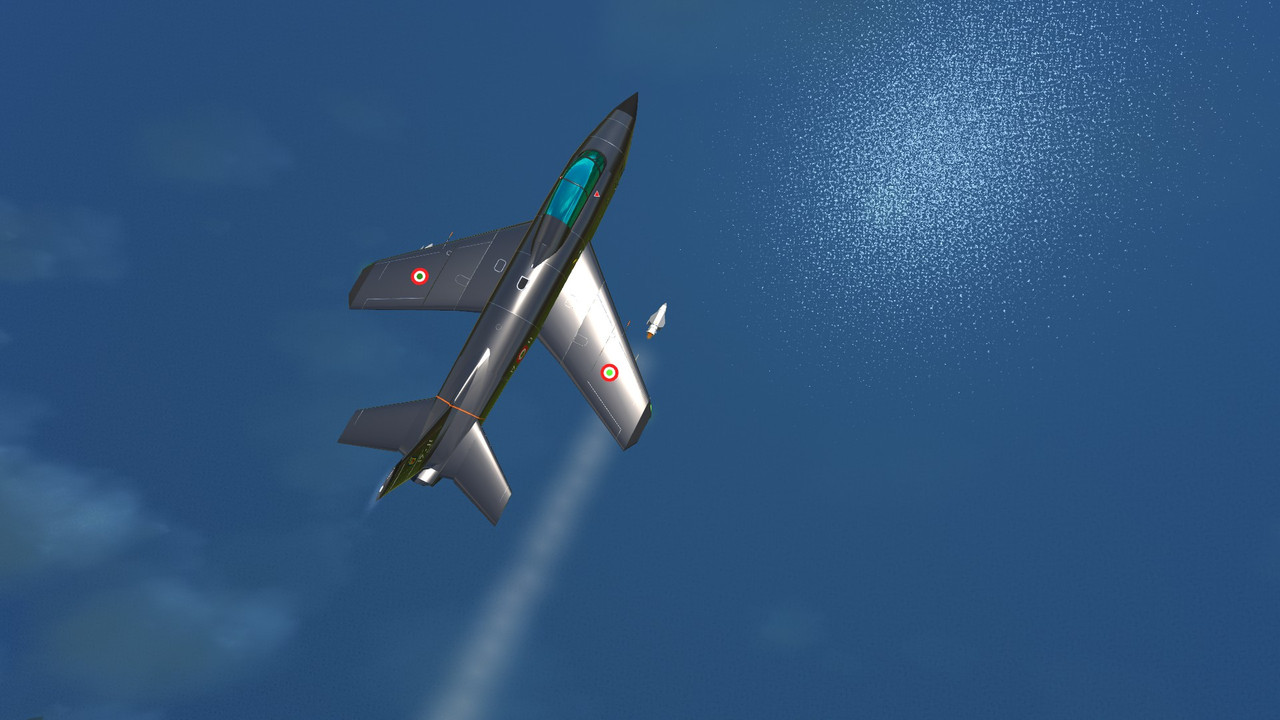 firing a AS-20 Nord AGM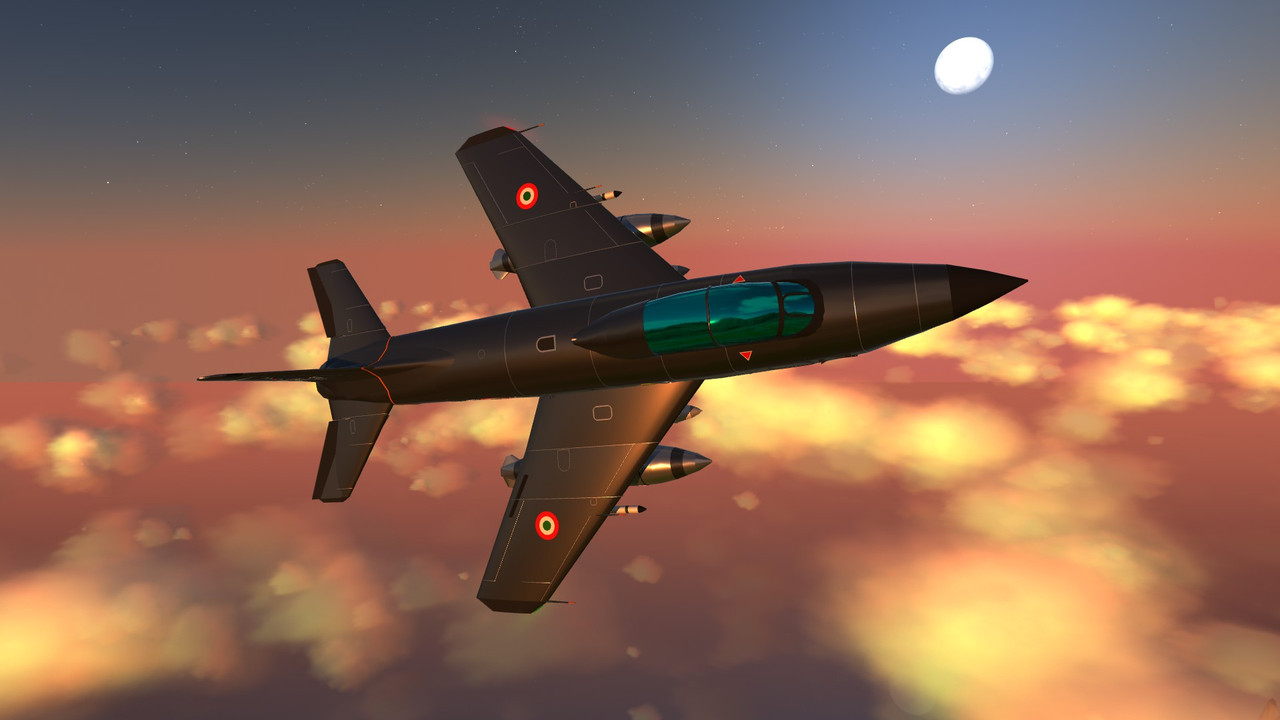 the G.91 is simply a classic beautiful and elegant aircraft
G.91 with four mounted AS-20 Nord AGM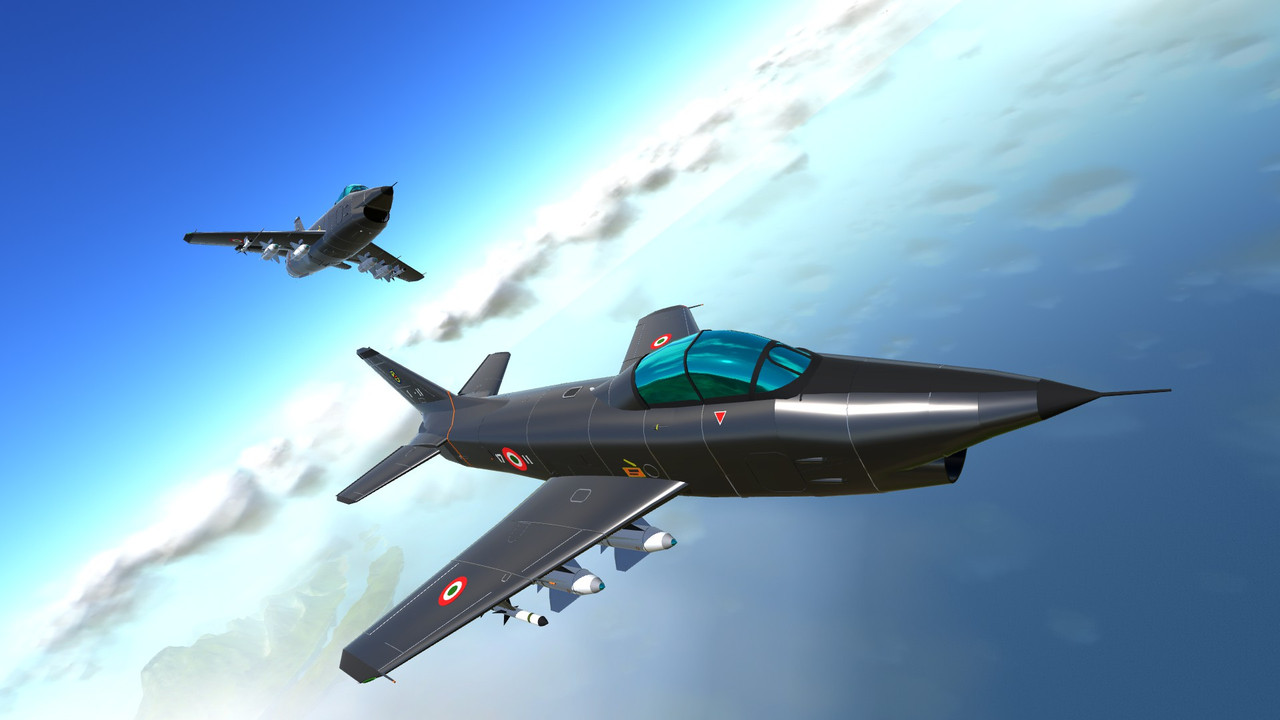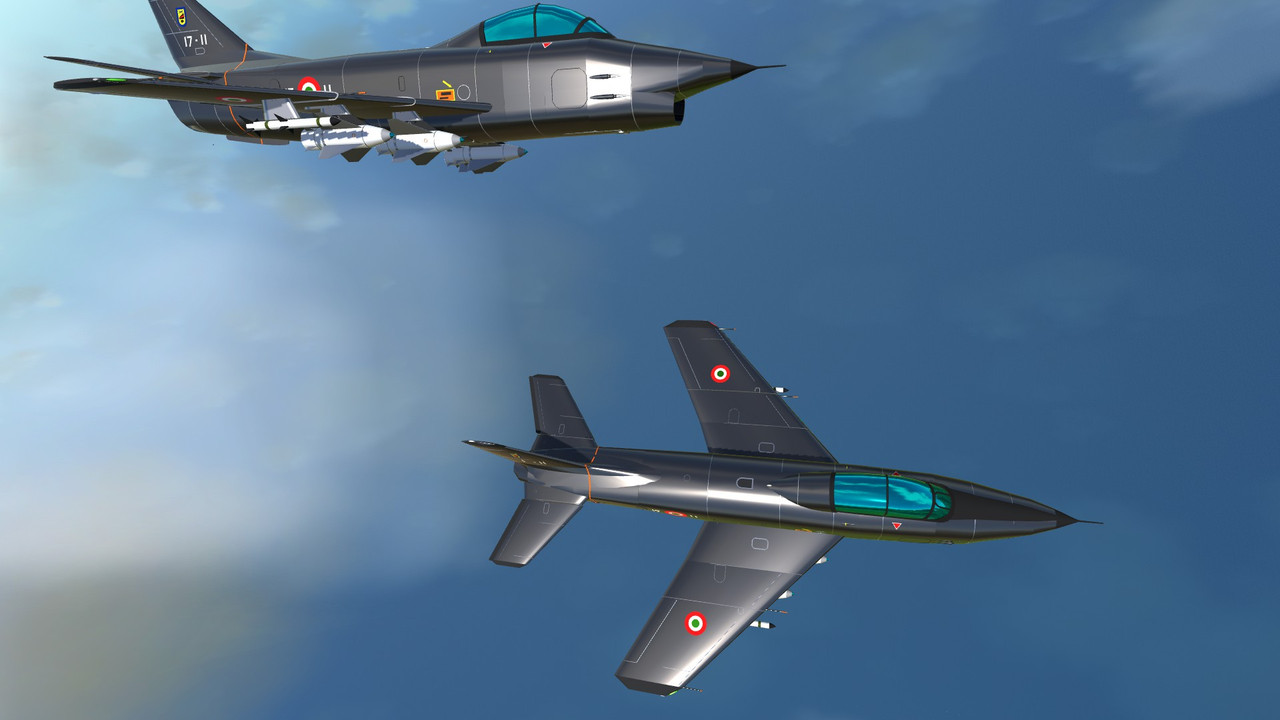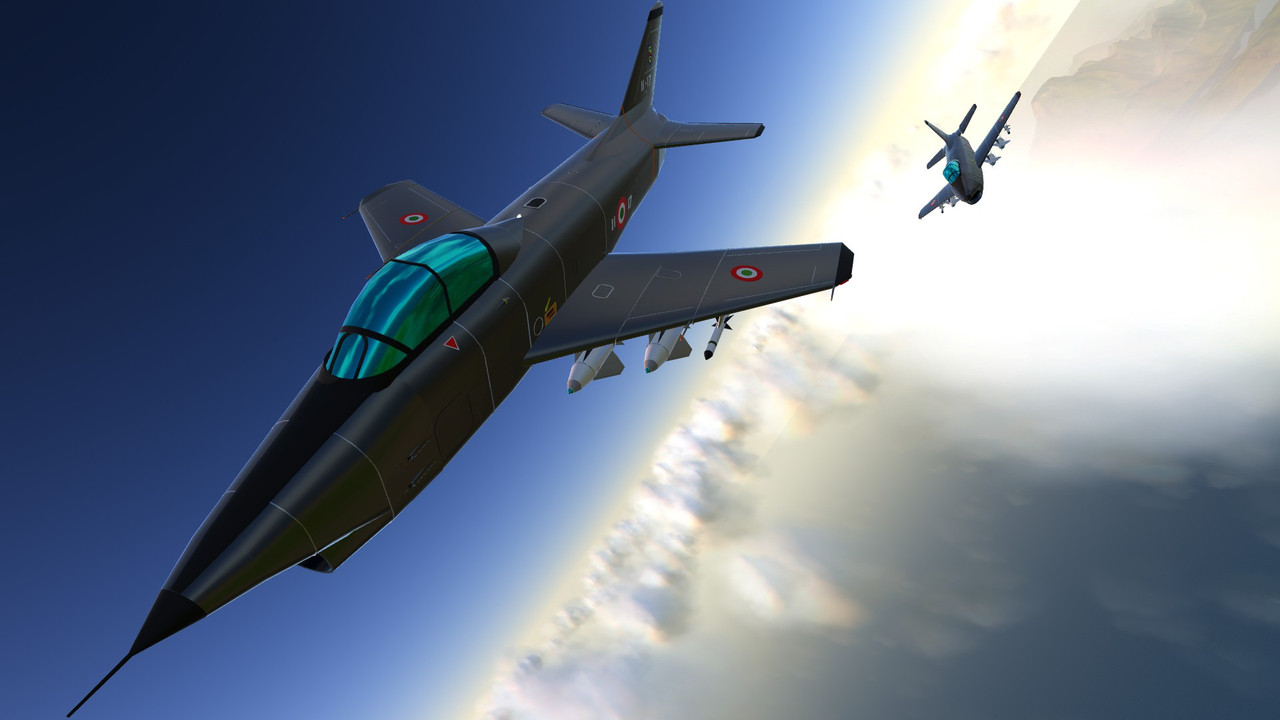 ---
---

AG 1 = start/stop Avionics and Engine
AG 2 = Enable Pos.Light
AG 4 = Enable ASM/AGM Weapons "AIM-9B" and "AS-20"
AG 5 = Enable front Guns (four 12.7 mm Browning MG's)
AG 7 = open drogue parachute
AG 8 = Jettison two 550gallons WingFuel Tanks
C = switch trough Fly-Cams
---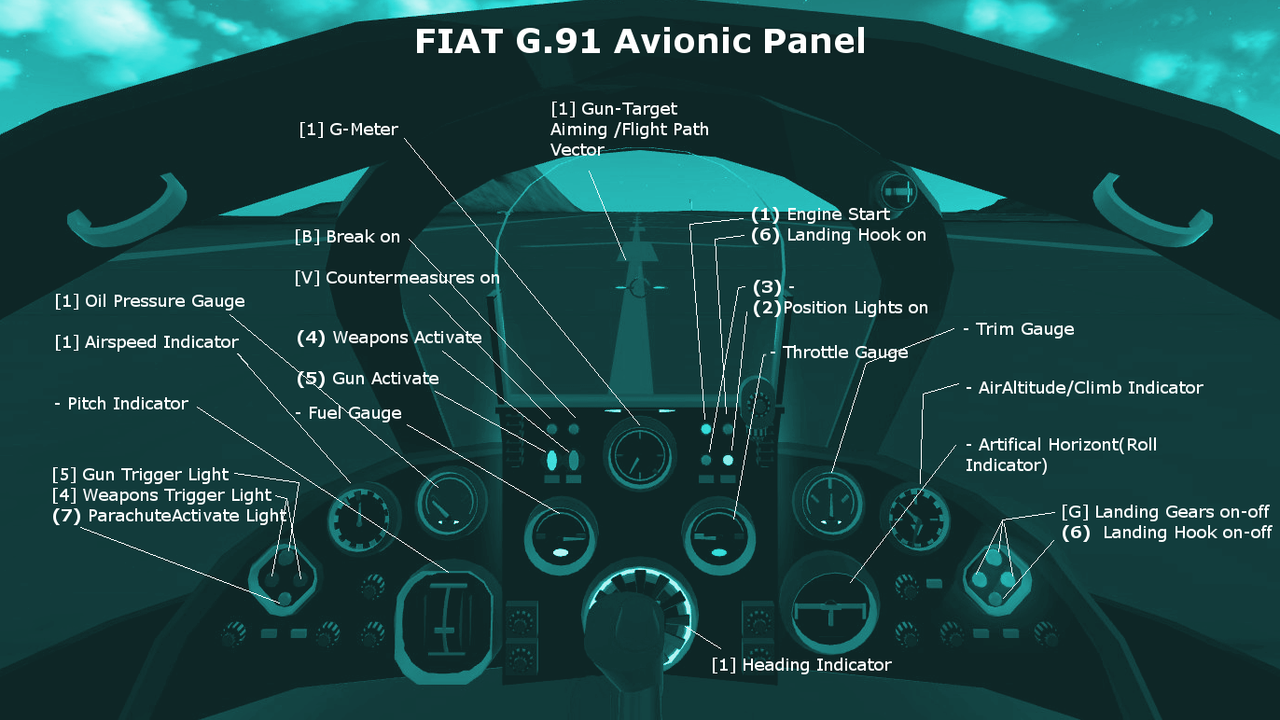 Avionic Instruments description
---

Flight notes: Landing Procedure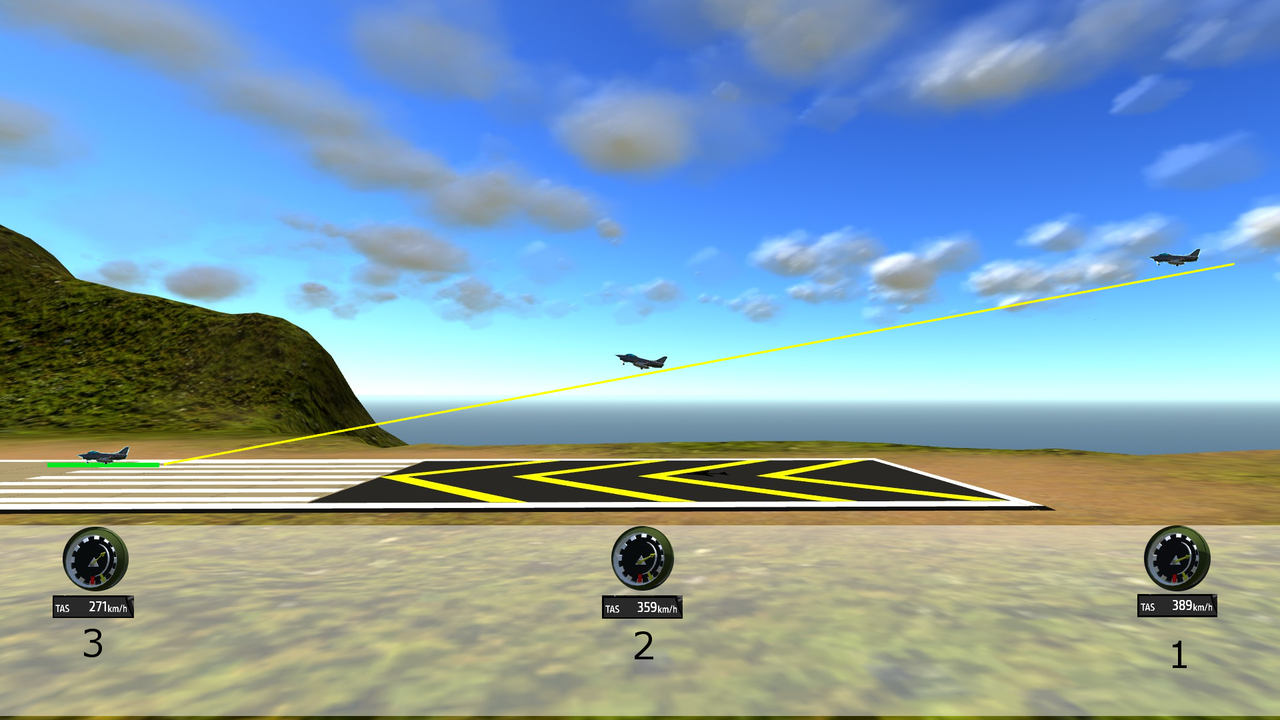 (1) STEP Final Approach (1-2 miles before the runway)
- Reduce speed to about 380-350 km / h for landing.
- Landing Gears down
- Use landing flaps depending on the Wing load
(2) STEP
just let it slide easily (pitch - Angle of Attack 10-15)
mantain speed approximativ near 350 km
(3) STEP Landing
- before touchdown use air-breaks (B) to reduce speed
- reduce speed below 300 km / h
- touchdown speed recommendation now is near 250 km / h !
- let it slide and use brakes ("B") AFTER Touchdown
- possibly also use a drogue parachute (AG '7') AFTER Touchdown
Landing Procedure -30seconds Quick intro- see here on youtube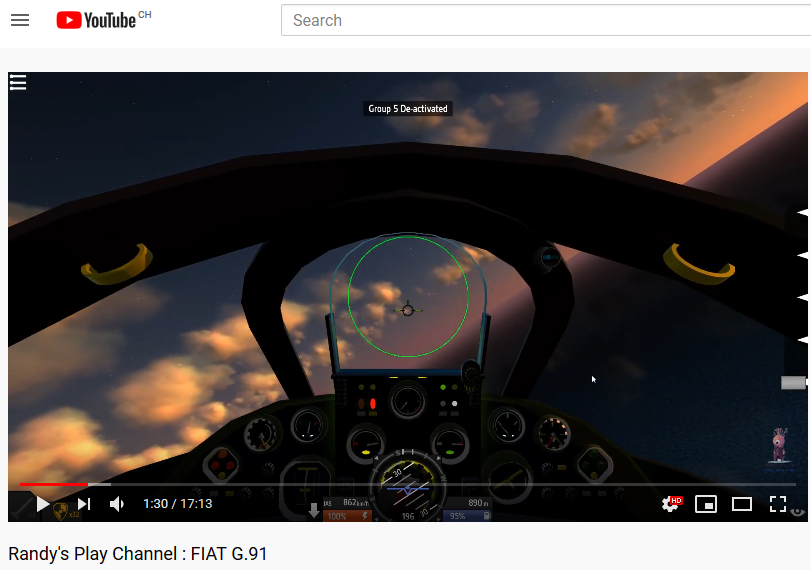 'Fiat G91' R1 -Basic introduction Full Video
---

internal overhaul work
big difference between the my first version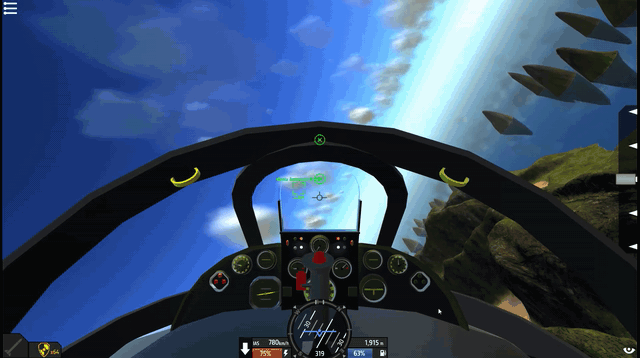 FlightPath Vector / Gun-Target Aiming works great ! :)
Thanks to "ChiChiWerx" for his support!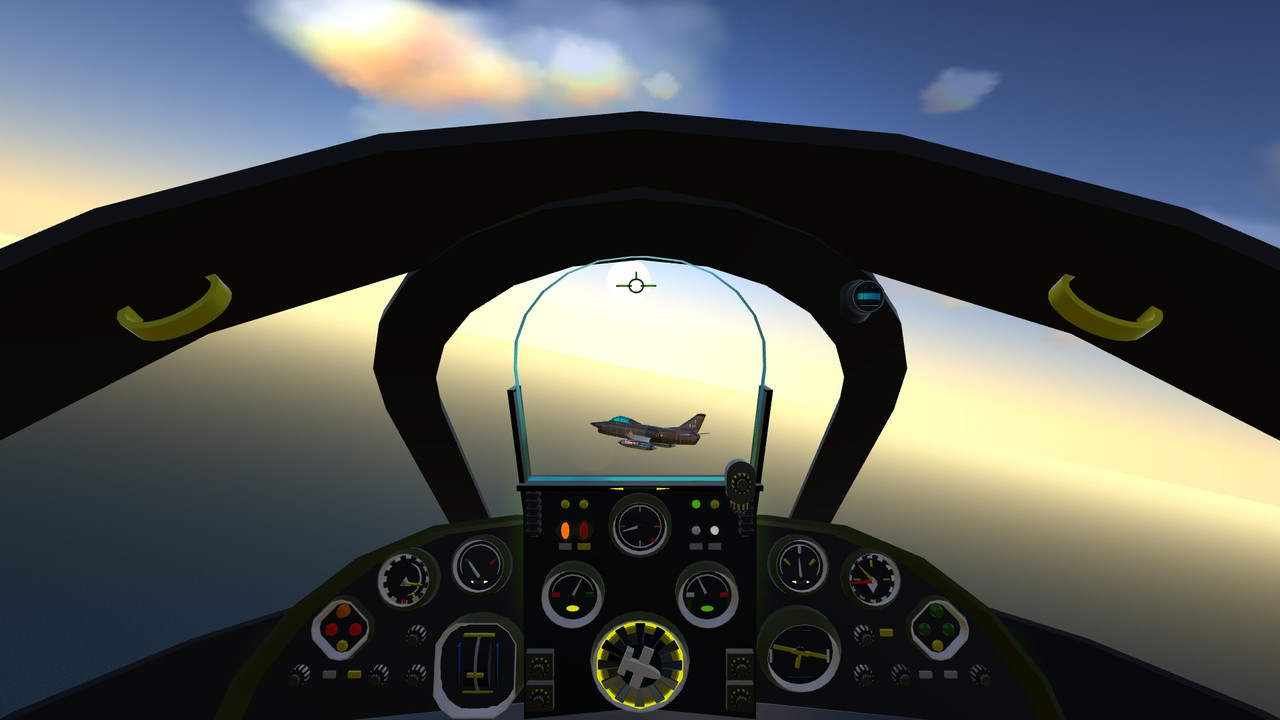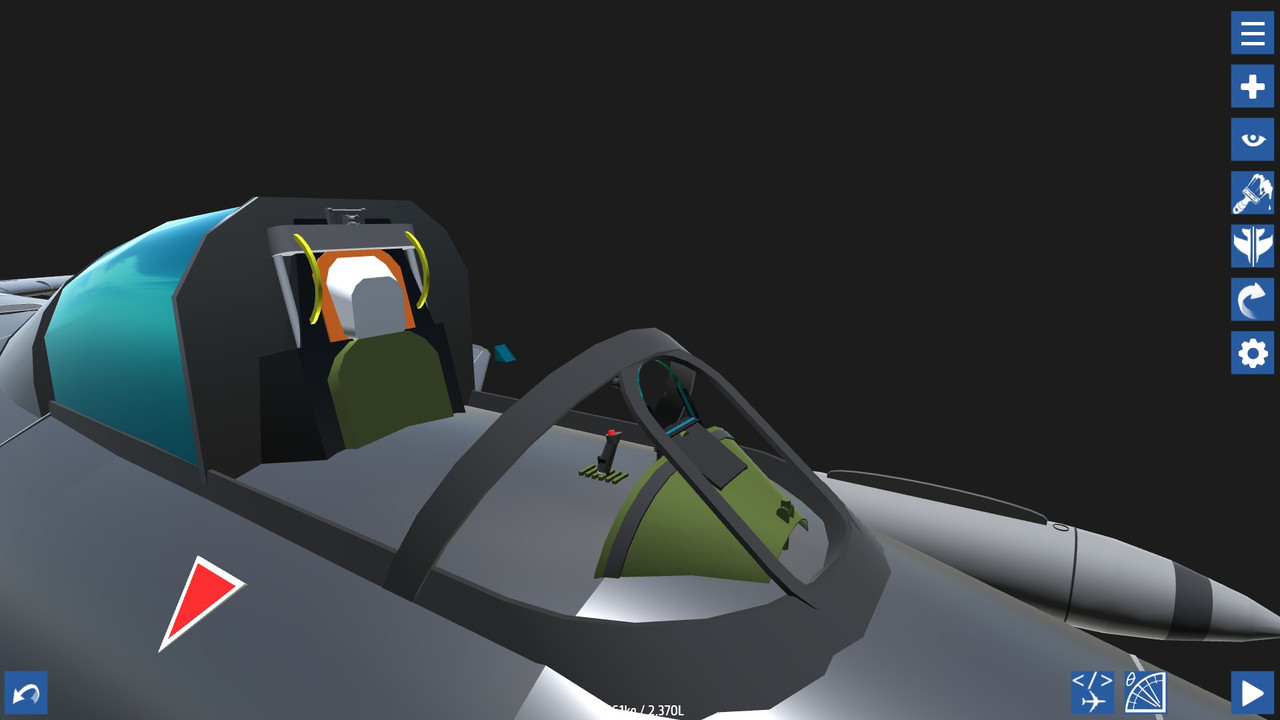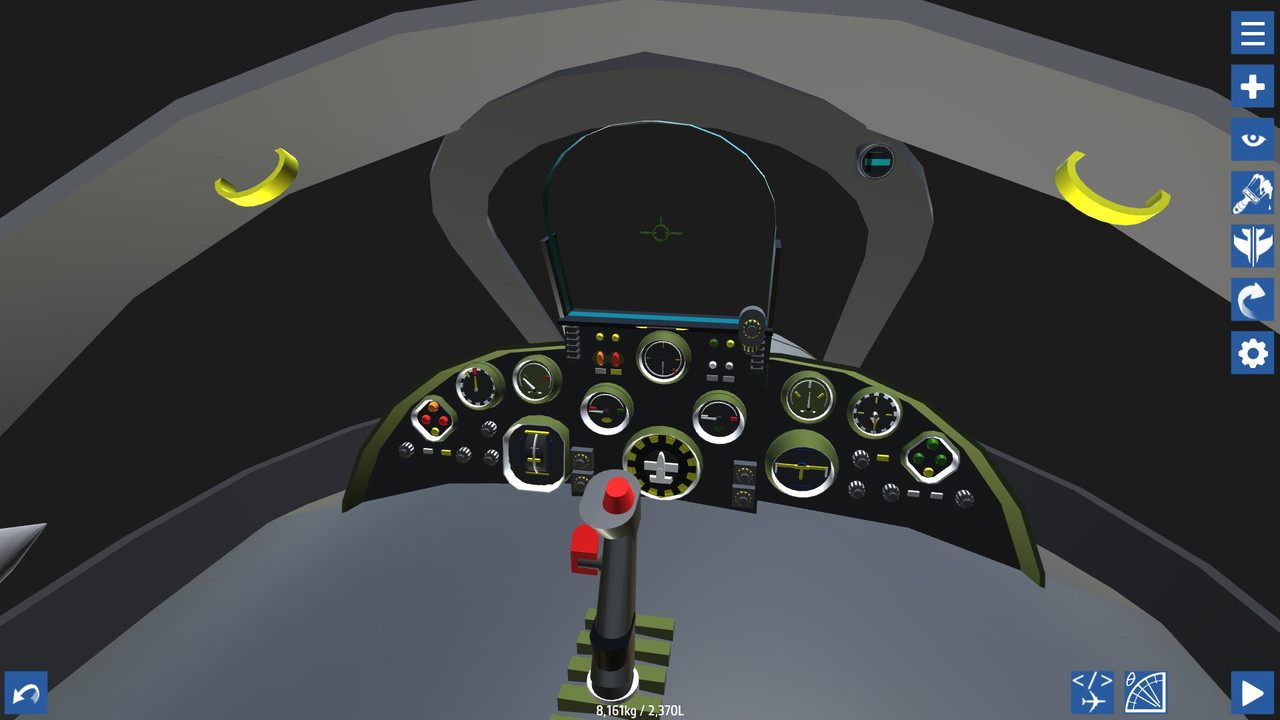 ---
LAST MINUTE Breaking News ..
- to prevent the "bobbing" upon releasing back stick input, modifiy follow two parts : this will give a more smoother steering :)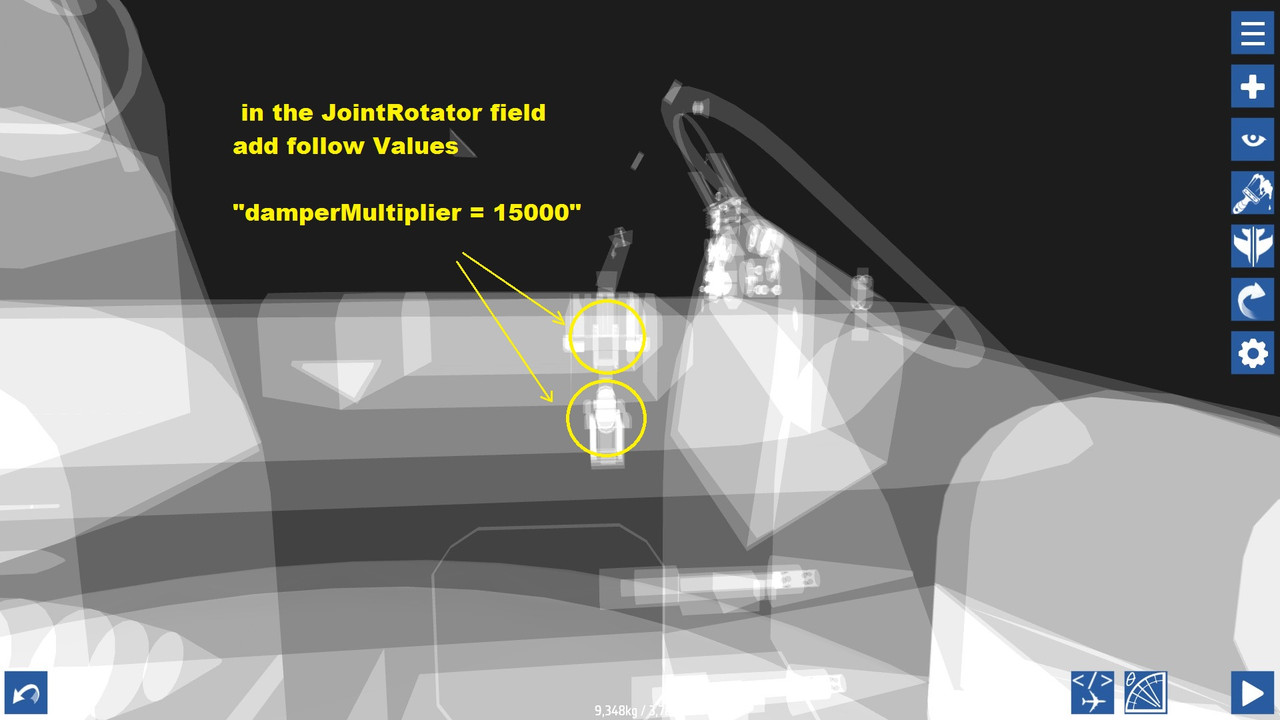 -@ ChiChiWerx - many thanks you for Support !
---
Vintage Pictures of the G.91..
---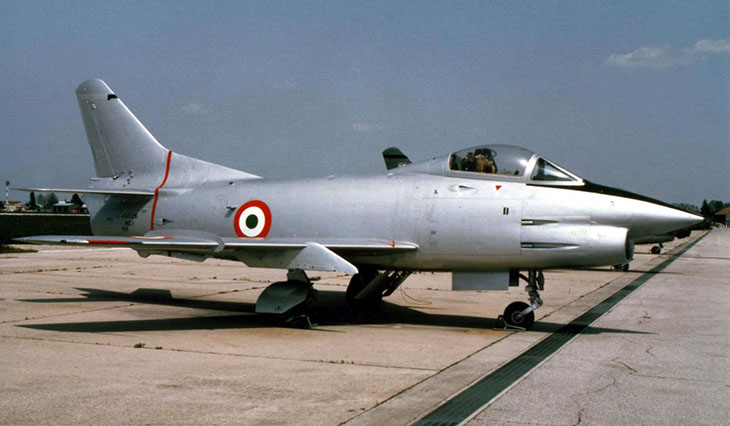 first FIAT G.91 Nato version with armament setups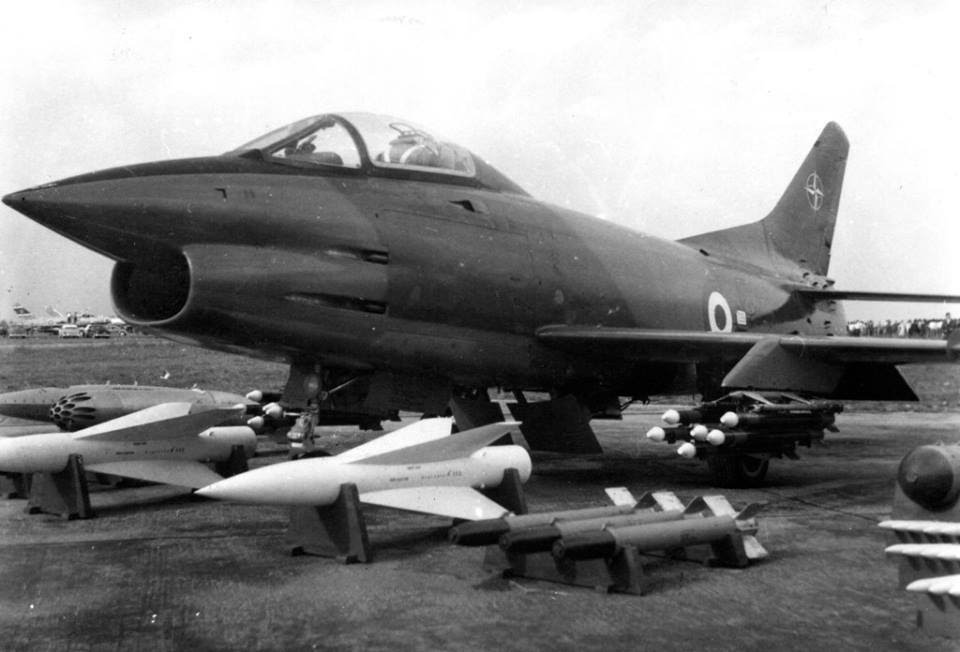 modified Nato Version, at a flight exhibition in the early 1960s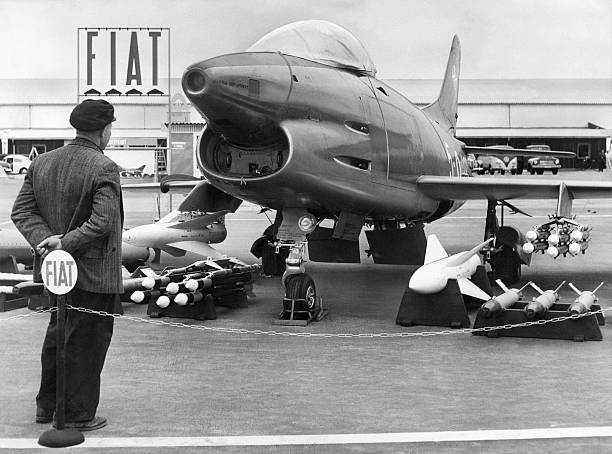 ---
advertising from the past..
---
remake advertising in the 50s look :) - old school still fascinating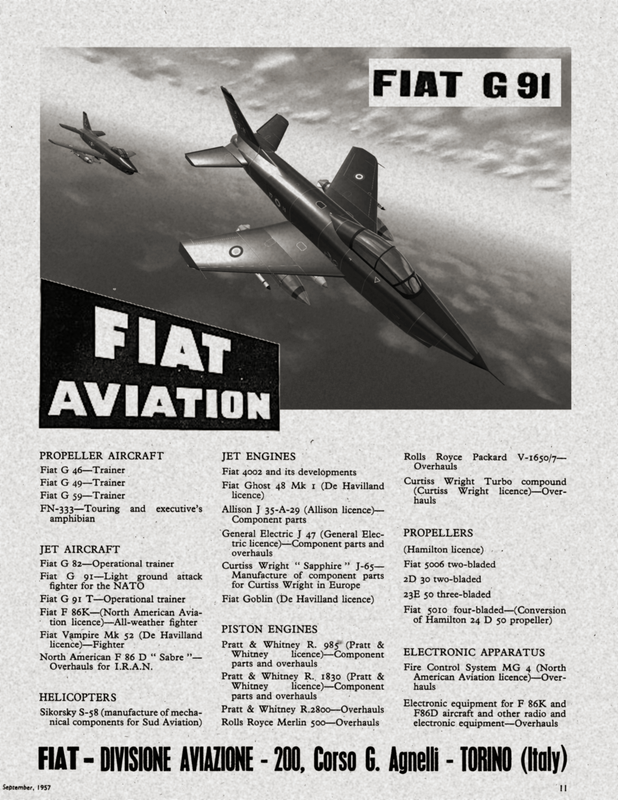 ---



---
if you like my work please consider this..


Buy me a cup of coffee
Cheers Raendy :D
Specifications
General Characteristics
Successors

1 airplane(s)

Created On

Windows

Wingspan

30.2ft (9.2m)

Length

43.7ft (13.3m)

Height

15.0ft (4.6m)

Empty Weight

13,909lbs (6,309kg)

Loaded Weight

20,609lbs (9,348kg)
Performance
Power/Weight Ratio

1.635

Wing Loading

75.1lbs/ft2 (366.6kg/m2)

Wing Area

274.5ft2 (25.5m2)

Drag Points

5154
Parts
Number of Parts

707

Control Surfaces

5
---