Player Biography
---
Welcome To My Bio!
I'm Verterium. You can call me Vert, or just V, if you are in that big of a rush. I like planes, cars, really anything that is mechanical and moves.
Contact Me:
Steam: UnknownNate (current name: UnknownNate and my picture is of Optimus Prime (I'm too lazy to change it))
Phone Number: CENSORED
Suggestions:
Give me all of your suggestions that you think I should build here!
Please limit the number of tanks, I'm not very good at them. And no cars - I lost my skill to make them. Thank you!
I love pixel art gifs!

Build/Part Requests:
I will take any build request, or even just part request, such as a certain landing gear for a replica, or maybe help with the windows of an airliner. Just ask, and I will try to help!
Super Chill Music! (and more!)
The YouTuber's channel has a curse in his name, so I won't put his name here, but a link to his channel.
Here are some of the mixes that I like the most:
This one.
This one.
This one too!
And this one!
If you don't like chill music, I have some other good YouTubers. For trap/dubstep, go to my playlist. It is mostly dubstep at the beginning, then trap/dubstep, then some more chill music added, and now it has so many different styles...
Here is a great swing-step music producer. Check out their music. An all-time favorite of everyone is Caravan Palace - Lone Digger.
Another great swingstep producer! Personally, I like their album "Curses from past times the best, but most of their stuff is great.
Upcoming Projects
They are all right here! I will try to build some of those planes. So far, most of the planes I WANT to build are experimental, as I think that they are more unique, less common, and more beautiful! Expect greatness from me!
Super Inspiring Quotes:
'Whatever you are, be a good one."
• Abraham Lincoln
"Be the change you want to see in the World."
• Mahatma Gandhi
"The first step is to say that you can."
• Will Smith
"The only limitations one has are the ones they place on themselves"
• Muhammad Ali
"If you can do what you do best and be happy, you are farther ahead in life than most people."
• Leonardo DiCaprio
"You are amazing. Remember that. No matter how little points you have, remember, you can still be great. If you aren't getting upvotes, try harder, think new, better, be more unique. ANYONE can be great, only if they try, try, and try again. Never, ever, EVER give up!"
• Verterium (Me!)
Not So Inspiring Quote:
"I mean, part of the beauty of me is that I'm very rich."
• Donald Trump
My favorite everything:
• My favorite weapon is the Remington Modular Sniper Rifle.
• My favorite knife is the Dew Hara Custom Ichi Liner Lock Knife Blue/Silver.
• My favorite tank is the M3 Stuart.
• My favorite WW2 tank is the Autoblindas AB 40 to 43.
• My favorite aircraft is the Douglas X-3 Stiletto. Here is a video of the Stiletto.
• My favorite WW2 aircraft is the Hawker Typhoon Mk Ib.
• My favorite ship is the USS John C. Stennis.
Since I'm new, I've never done a collab, and I think it would be cool to do one. If you want to how skilled I am at building, check out my first plane! Obviously, other people liked it! It got 36 upvotes and a bunch of spotlights!!!
---
My Favorite Car Builders:
MKI has a superb knowledge of building strategies, as he has shown that in his truck, which he used only blocks for the body, no fuselages, which is again, a huge wow for me. He doesn't just focus on exterior though, he makes detailed engines and interiors, and also makes their driving very realistic.
Like MKI, he doesn't just focus on aesthetics, he also makes his cars have many features, such as opening doors, hoods, and other moving parts. His cars all are very close to their real-life counterparts, even matching top speeds down to the tenth mile per hour!
qq358516298 puts incredible quality and time into each car, and they all turn out so epic! Each car has it's own custom wheels, and they are pretty realistic. The main body for each car has plenty of time taken on, as the suspension is fairly complicated and has just enough bounce to ride smooth, but not be a trampoline of a car. His detail is almost unmatched in the car builders, and some of his features (interior, opening doors, modded lights) just make the whole package for me. This user is definitely amazing.
My Favorite Train Builders:
I really don't understand how they make trains. It just is not capable in my mind. Some of the detail put on and the interiors for the trains are so accurate and they even move sometimes! The mechanics put on the trains are crazy amazing too! And his trucks are pretty great too, can't forget those!
Like FTL, just amazing! I really can't understand how they do it. Trains are just too complicated for me.
All Airliner Builders:
To all of the airliner builders:
TheMutePaper, ForeverPie, BaconEggs, BaconAircraft, and more. Keep up what you are doing. The size of those planes makes it incredibly hard to keep stable while flying, and the weight must be hard to keep down too. With all that blank space, I would get bored making detail, but they all get through it, with 500-3000 part builds with so much detail that it is unbelievable! I'm amazed at these people.
My Favorite People:
In my opinion, the best gun builder out there. I literally don't even know how all of the detail is made on his guns, or where he gets his inspiration from. All I know and all I want to say to him is keep it up, don't stop. You are great.
From what I've seen, a great builder and a nice guy. A little bit of sarcasm from him here and there spices it up a little, but he has always been friendly.
When I first got on, everyone told me Delphinus was a great person to help. I mean, even just looking at their profile's description was super inspiring. I saw one of their forum posts, and I was inspired. They had such a way with words and it was truly inspiring for me.
Zandgard is an AMAZING tank builder. His replicas almost always have every little detail, and exceed over 1,000 parts sometimes! You can tell he puts a TON of work into his builds and I am always waiting for more things from him!
One of the first people to help me when I joined, thank you. He was calm when I was asking questions like an idiot because I knew literally nothing and was probably being very annoying.
Also one of the first people to help me when I joined, I thank you too. You were super kind when I asked for help and very patient.
He is very friendly and also likes cars, like me!
He has been upvoting my posts and planes, and he gave me some good support and has been very kind. I thank him for that.
He builds great guns with large amounts of detail and is very unique. He has been supporting me since Day 1 and is a really nice guy.
My Conclusion:
Thanks for reading through all of this, I hope you also found some of these people cool and awesome and followed them, as that was my entire purpose for linking these people, so they could get more popularity.
Proudest Builds
This was my first build as Verterium, and I am extremely proud of this build. I took a very long
I worked really hard on this tank to get it working right and detailed. Although it sits right under 600, just enough to be mobile-friendly, I want to take it further. Currently, I am working (and looking for someone to collab with) on the M3 Stuart, and trying to get even more detail. (Check recent forum post for details).
I posted this build 2 months ago because I thought that would be the last time I would ever be on. I never really finished that build, but it is still good for being unfinished. It has great handling that has never been seen before in my previous planes, and it is also not a replica, much like many of my others.
And now, cats: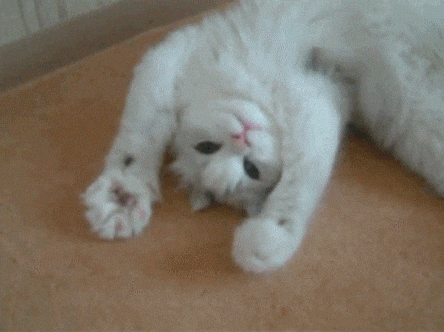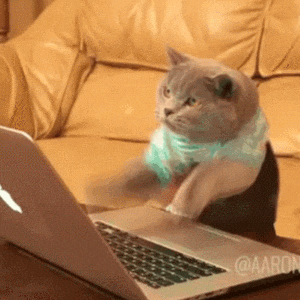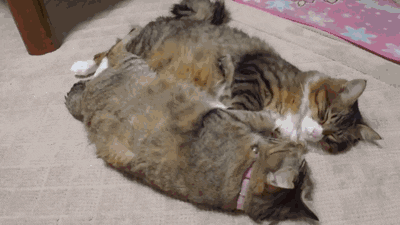 |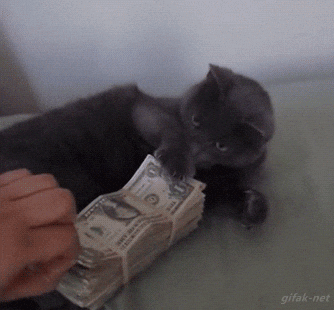 "Who are you?"
"I'm nobody."
Highlighted Airplanes