"…victory and defeat are often determined by the smallest detail."
- Thrawn
The TIE/D Defender, or simply the TIE Defender was a program initiated by the empire's grand admiral Thrawn. With the 7th fleet under his command, he had access to seemingly limitless amounts of resources. He had an unmatched level of intellect and was the first to acknowledge a larger rebel alliance made up of the smaller groups or insurgents scattered in the galaxy. Knowing this, he saw to fix the empire's flaws, mainly their frontline fighter, the TIE/LN Fighter. Lacking shields, hyperdrive, and a weak hull, the TIE Fighter was a flying coffin, with powerful cannons. The TIE Defender was equipped with powerful shields rivaling that of an X-Wing, a hyperdrive, it had excellent maneuvrability like the standard TIE, had 6 laser cannons, and 6 missile launchers, which can be equipped with homing concussion missiles or proton torpedoes.
This planes has many functional features, such as:
Moving Controls
Laser Cannons
Proton Torpedos [Rockets & Missiles]
Inertial Dampers [Gyroscope]
Vertical Take Off
It also features some cool details:
Red engine afterburner
Internal Cockpit
Realistic Design
INSTRUCTIONS
Simply push the VTOL slider up for the plane to take off, then activate thrust. Click AG8 to deactivate the stabilizer.
This plane is much easier to control than the B-Wing ;)
Sadly, I couldn't keep the part count below 400 if I wanted this amount of detail, but at least it's not 1000 xD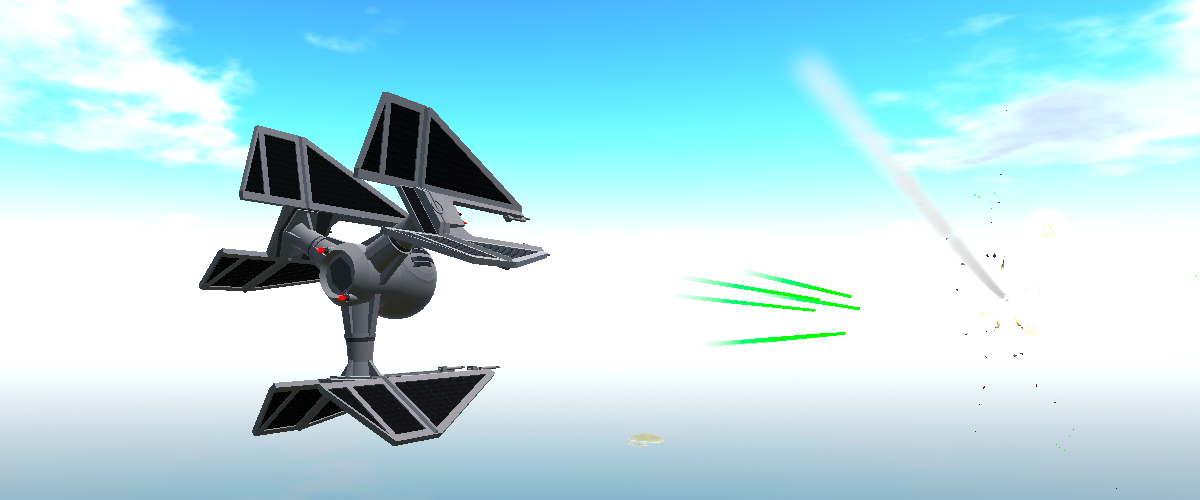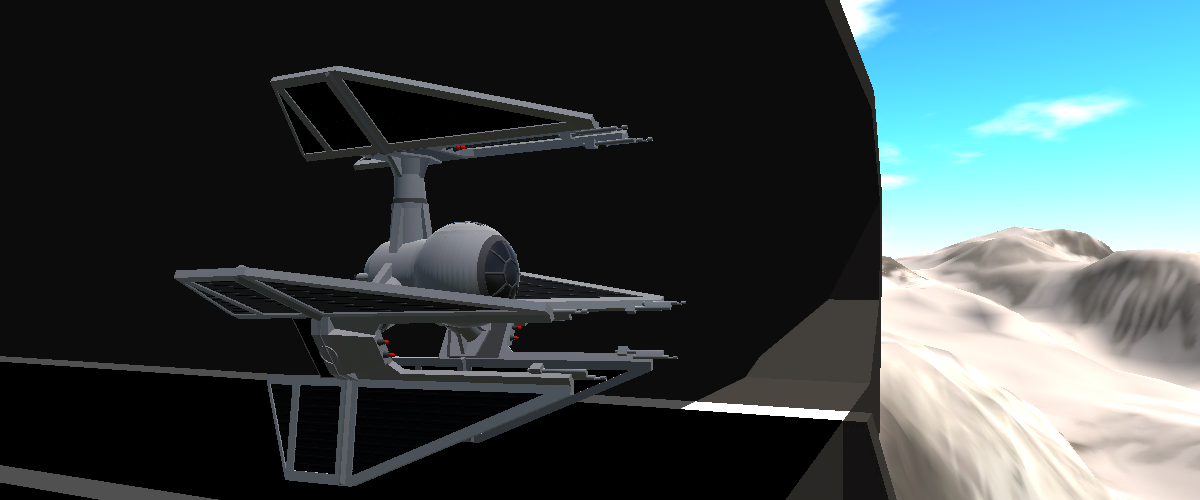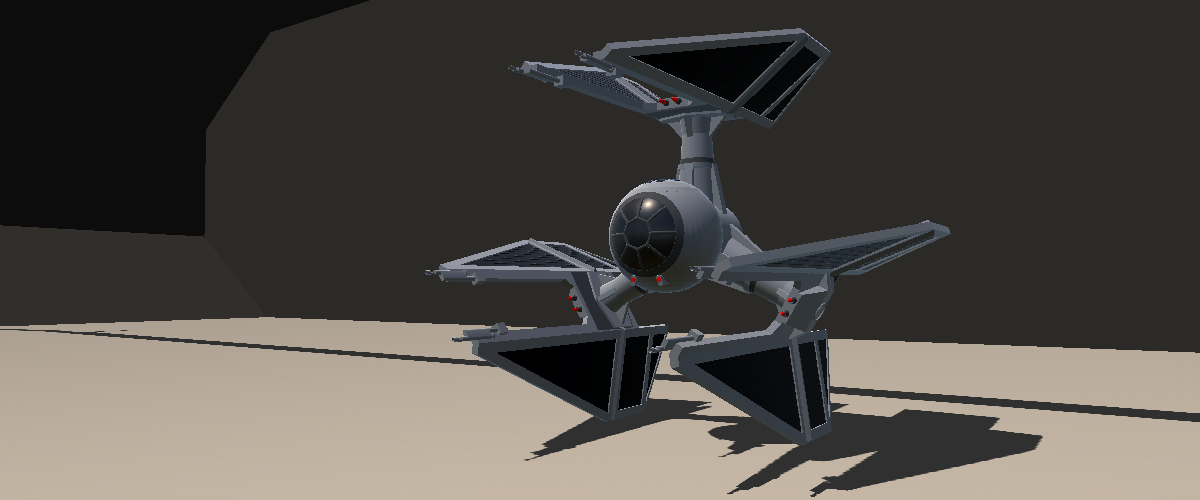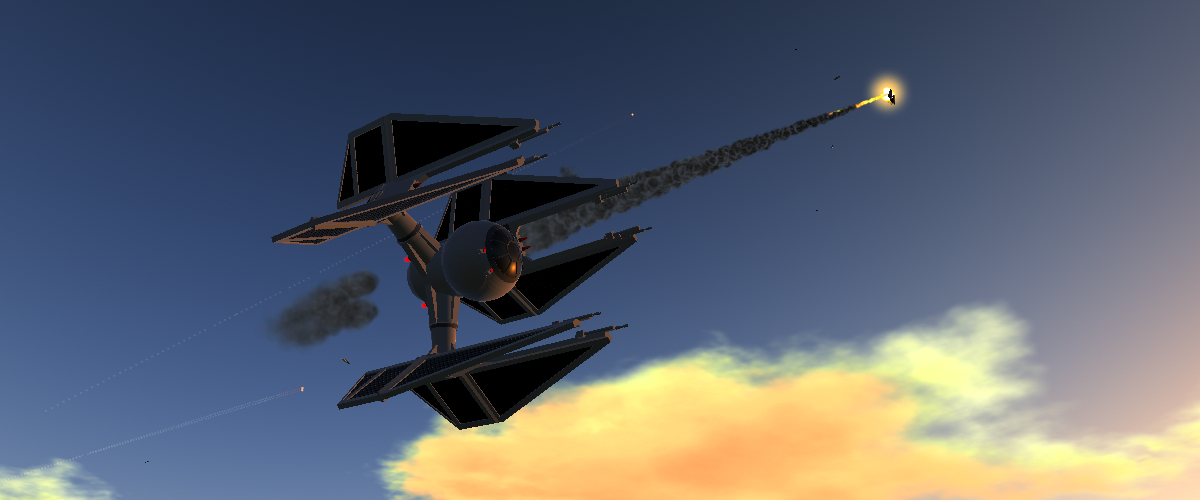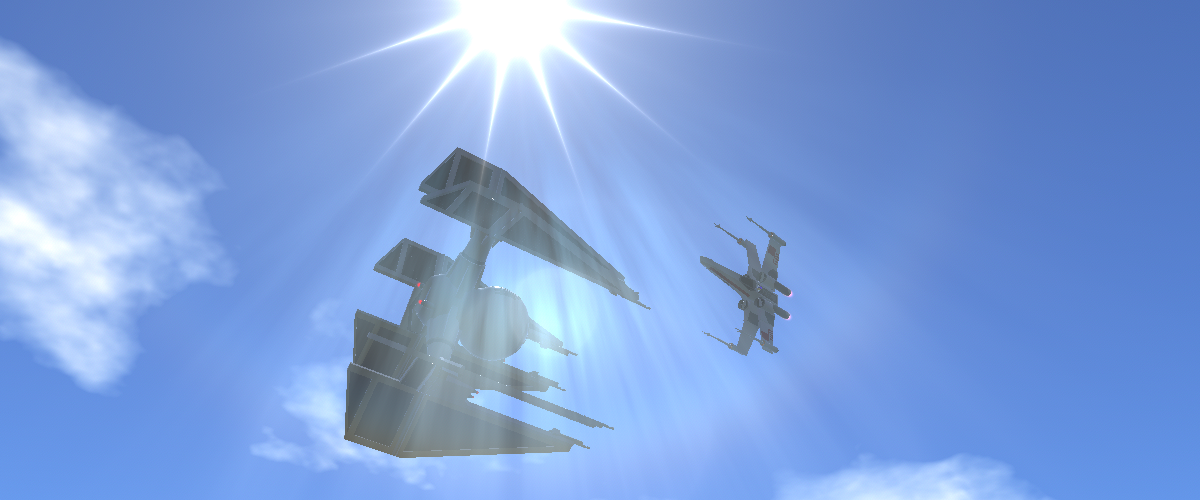 Specifications
General Characteristics
Created On

Mac

Wingspan

37.5ft (11.4m)

Length

30.5ft (9.3m)

Height

32.7ft (10.0m)

Empty Weight

-1,764,810lbs (-800,505kg)

Loaded Weight

7,703lbs (3,494kg)
Performance
Power/Weight Ratio

20.127

Wing Loading

52.8lbs/ft2 (257.7kg/m2)

Wing Area

146.0ft2 (13.6m2)

Drag Points

4214
Parts
Number of Parts

500

Control Surfaces

6
---