I will reupload this if it breaks, but it should still work right now.
Description
Ladies and gentlemen, boys and girls, I would like to proudly present to you my newest project: the Airbus A321NEO! It is by far my most complicated and detailed aircraft to date, with a fully functioning cockpit, flaps, reversers, and some very cool things that can now be done with funky trees. The outboard spoilers deploy 10 degrees above 130kts, and all spoilers will deploy fully between 30 and 130kts. The reversers work the same way. All lights are accurate, and the aircraft is about 85% accurate to the blueprints. The fuselage is 100% perfect but the landing gear is a little off and the cockpit isn't perfect. But hey, I'm still pretty proud of it. I was inspired to build this after I flew on one to Hawaii a few weeks ago (no, I didn't get COVID-19 while I was there).
Controls
Act.1-start engine 1
Act.2-start engine 2
Act.3-reverses and spoilers
Act.4-Landing lights
Act.5-all other lights
Act.6-nothing
Act.7-pushback
Act.8-nothing
Other Available Liveries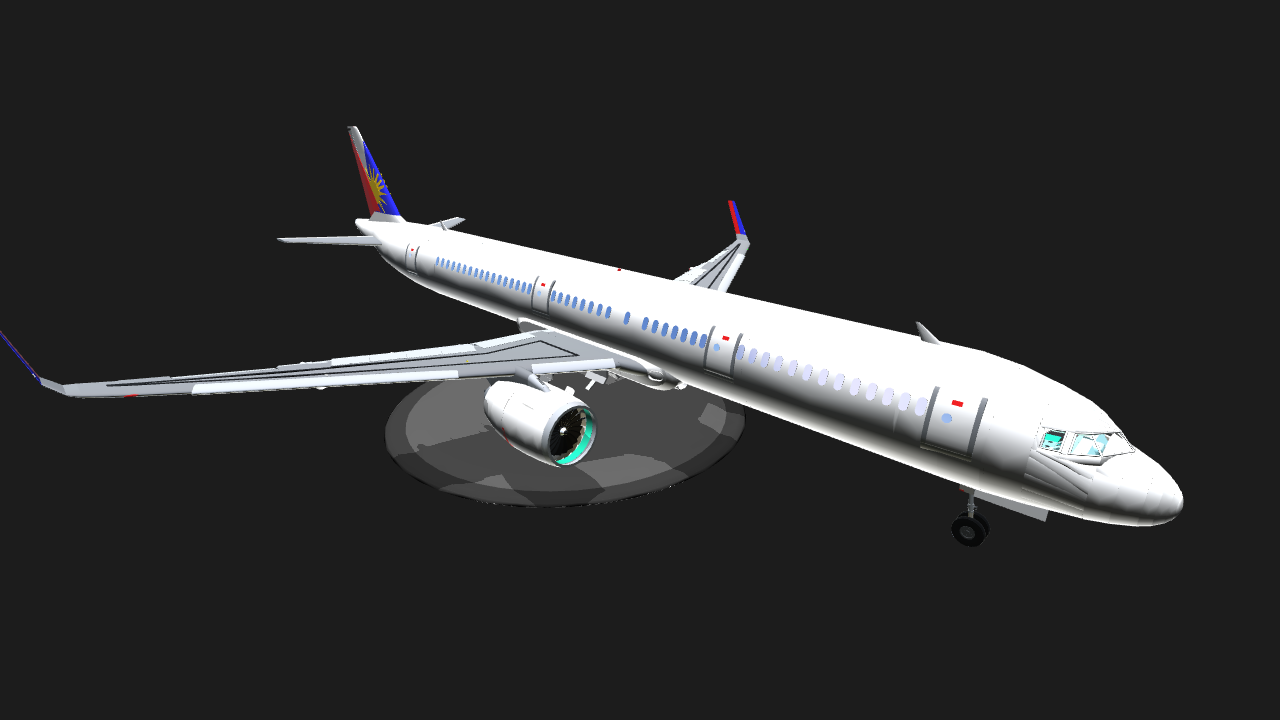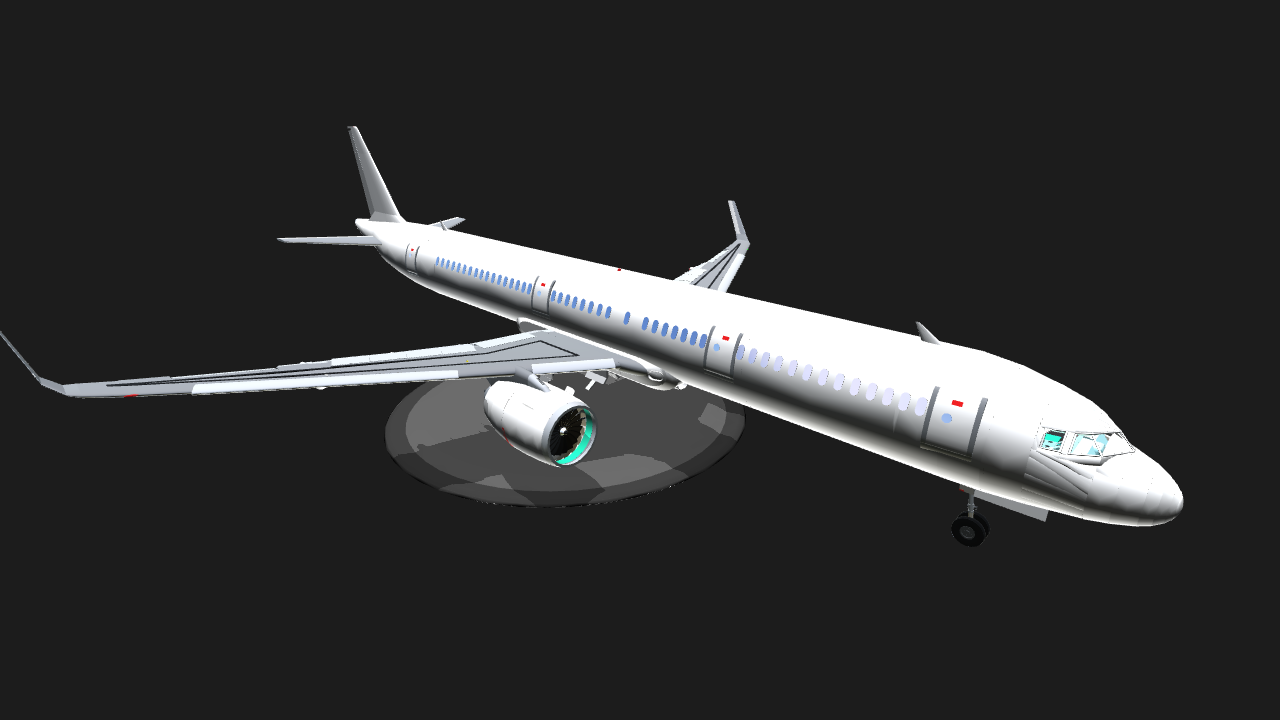 2 more fictional liveries coming soon!
Specifications
General Characteristics
Predecessor

Airbus A321-271NX Full Flight Performance

Created On

iOS

Wingspan

121.4ft (37.0m)

Length

147.4ft (44.9m)

Height

37.8ft (11.5m)

Empty Weight

93,523lbs (42,421kg)

Loaded Weight

105,330lbs (47,777kg)
Performance
Power/Weight Ratio

3.456

Wing Loading

58.5lbs/ft2 (285.8kg/m2)

Wing Area

1,799.4ft2 (167.2m2)

Drag Points

44238
Parts
Number of Parts

895

Control Surfaces

5
---