Apocalypse 1.35 upgraded to Apocalypse 1.2:
https://www.simpleplanes.com/a/SjBNRi/V-U-RA3-ApocalypseTank-v1-2
And the new video is here:
https://v.qq.com/
x/page/o0832hx6pgt.html
The 1.35 version of the Apocalypse made the following updates:
The vertical stability system has become a small range of two-way stability, which has greatly improved the muzzle stability of the Apocalypse in the low-lying terrain.
2.40 Bomb50 main gun changed the collision, and the Pioneer gunboat and the main gun of the general ship, the possibility of the main artillery bombardment for the player units at sea (the shore defense of the Soviet armored forces is no longer weak)
Directly canceled the self-defense shotgun and focused on the self-repair system, mainly for the redesign of the main gun with collision.
The tanks stability system and the parachute airdrop package have been added, which makes it possible for Kirov to directly drop the Apocalypse. Secondly, when the vehicle body stabilization system is started, it can produce a very good sports performance with the two-way stability.
The initial armor strength has been fully upgraded to 100 times.
Operation:
Act1 Main gun stabilization system is on (standard dual control)
Act2 Gunshot missile system is on (PVP and ToAir only)
Act3 Obstacle arm start (VTOL is the crank arm, throttle start assist engine)
Act4 Airdrop Parachute Bag
Act5 Vehicle stabilization system is on
Act6 Headlights
Act7 Reverse gear
Act8 Forward gear
Yaw Steering wheel
LandingGear Parking brake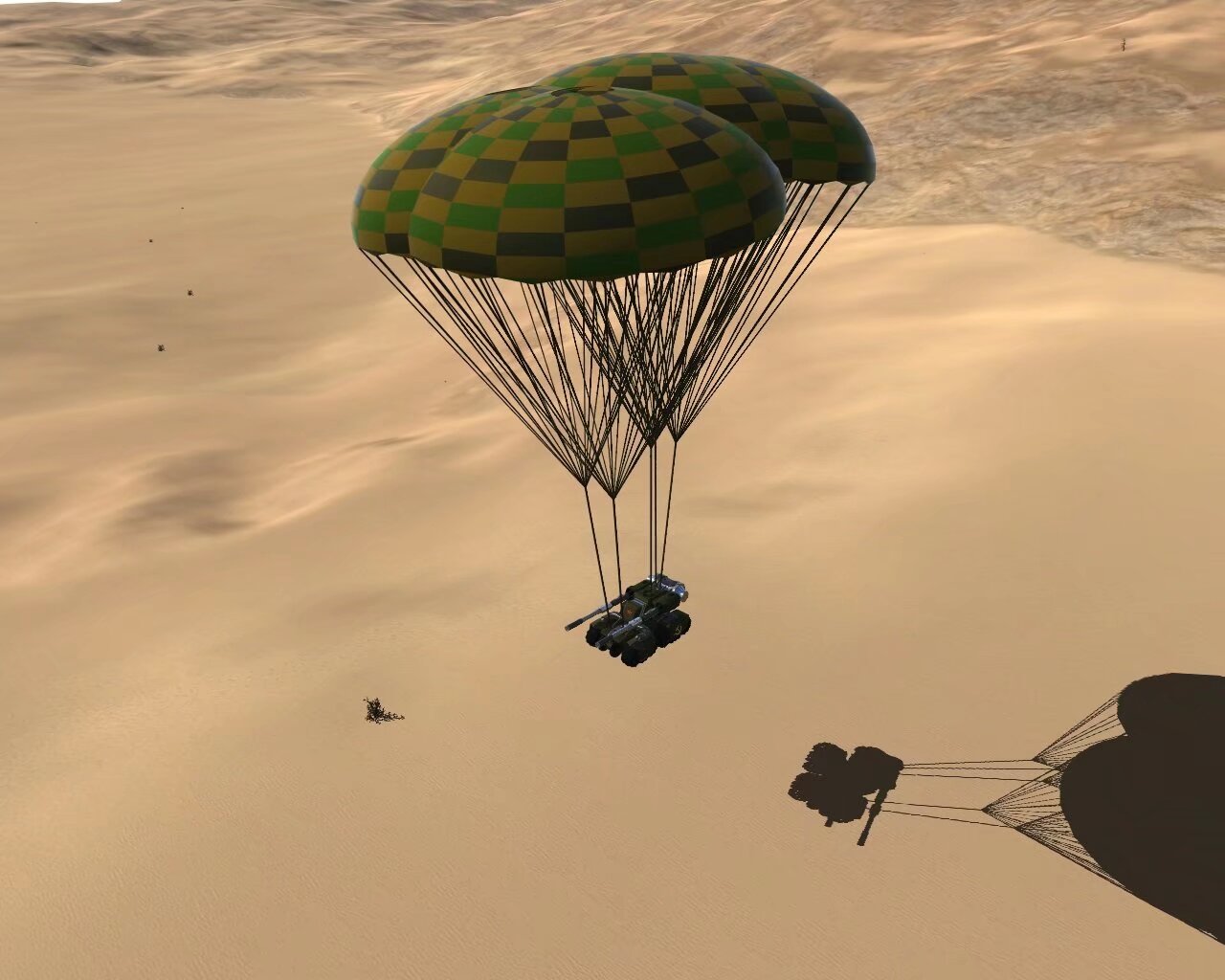 Specifications
General Characteristics
Created On

Windows

Wingspan

54.1ft (16.5m)

Length

116.7ft (35.6m)

Height

44.0ft (13.4m)

Empty Weight

-4,734,385lbs (-2,147,483kg)

Loaded Weight

29,559lbs (13,408kg)
Performance
Power/Weight Ratio

0.912

Wing Loading

21,969.7lbs/ft2 (107,265.4kg/m2)

Wing Area

1.3ft2 (0.1m2)

Drag Points

132574
Parts
Number of Parts

580

Control Surfaces

0
---