---
Role : Tactical Bomber
Manufacturer : Arado Flugzeugwerke
Status : Terminated by the end of the war
Primary User : Luftwaffe
Number Built: Never went past the project stage
Developed from : Arado Ar 234
---
History :

The Arado Ar E.560 was designed as a fast, medium-range tactical bomber, and encompassed several different designs, mainly differing in engine number and type. The designs were part of the propaganda-based Wunderwaffe concept. None of the projected bombers were built, as the project took place near the end of the Third Reich and was terminated by the end of the war in Europe. Only a few incomplete documents have survived. For the most part, the Arado Ar E.560 had swept-back wings, standard tailplanes and vertical fin and all versions had a tricycle undercarriage. All versions also featured a pressurized cockpit located in the fuselage nose for a crew of two. Additional equipment included two one-man life rafts, automatic course correction and control, and a variety of radio equipment. Some designs also had remote controlled armament.
---
Max Speed : 590 mph
Range : 1305 mi
Engines : x4 BMW 003E turbojets w/ 2646 lbs thrust each
Bomb Load : 6614 lbs
Armament : x2 fixed forward firing MK103 30mm cannon beneath the cockpit, x1 tail gun (unknown type) remote controlled from the cockpit via a periscope
*stats are for E.560/4
---
VTOL : flaps
AG1 : nose cannons
AG2 : tail gun (controlled with pitch and roll)
AG3 : open bomb bay doors & activate bombs
AG4 : close/open landing gear doors (activate when gear is finished raising/before lowering)
AG5 : eject crew
AG6 : open parachutes for ejected crew (DO NOT ACTIVATE IF THE CREW ARE STILL IN THE COCKPIT)
AG7 : lock/unlock nose wheel steering
AG8 : lights
CAM1 : Pilot (first person)
CAM2 : WSO (first person)
---
Credits
Thanks Crashfighter05 for letting me use his Kindle to finish this!
---
Mobile Version
See video here!
---
Pictures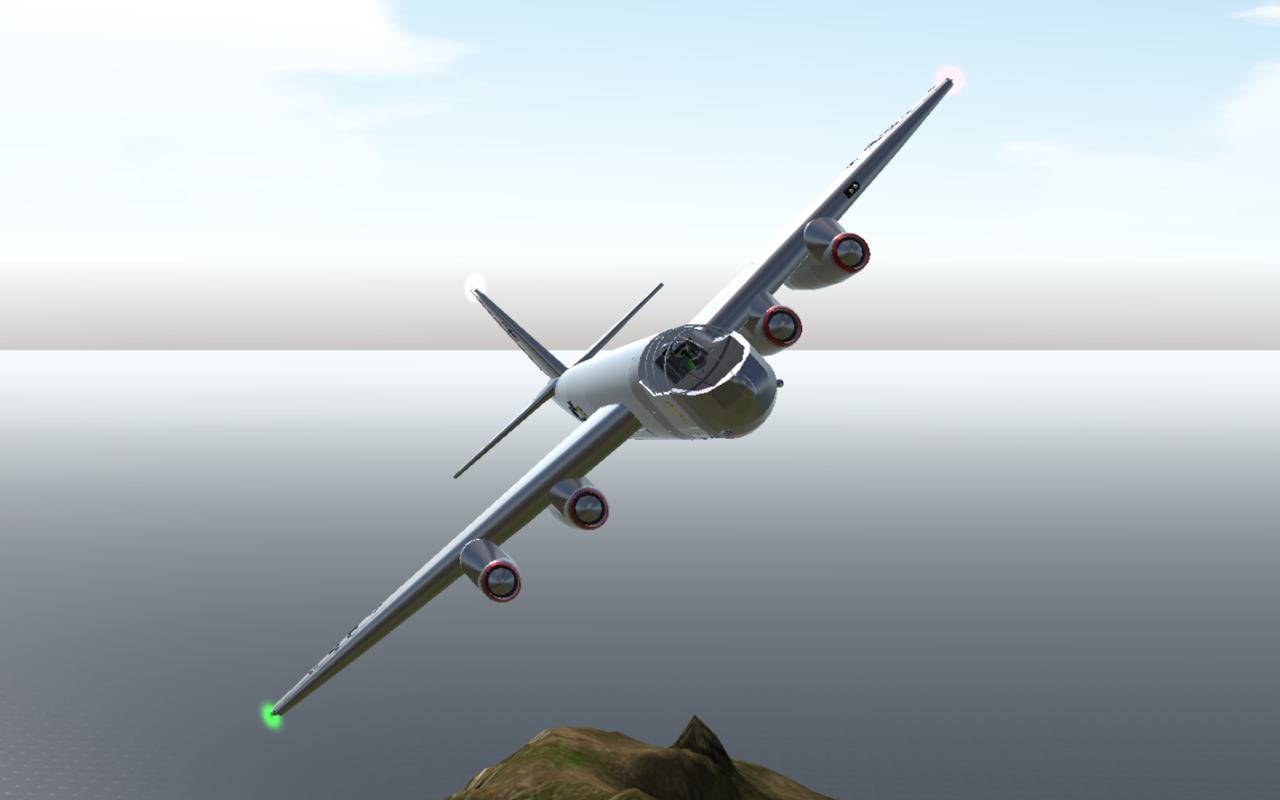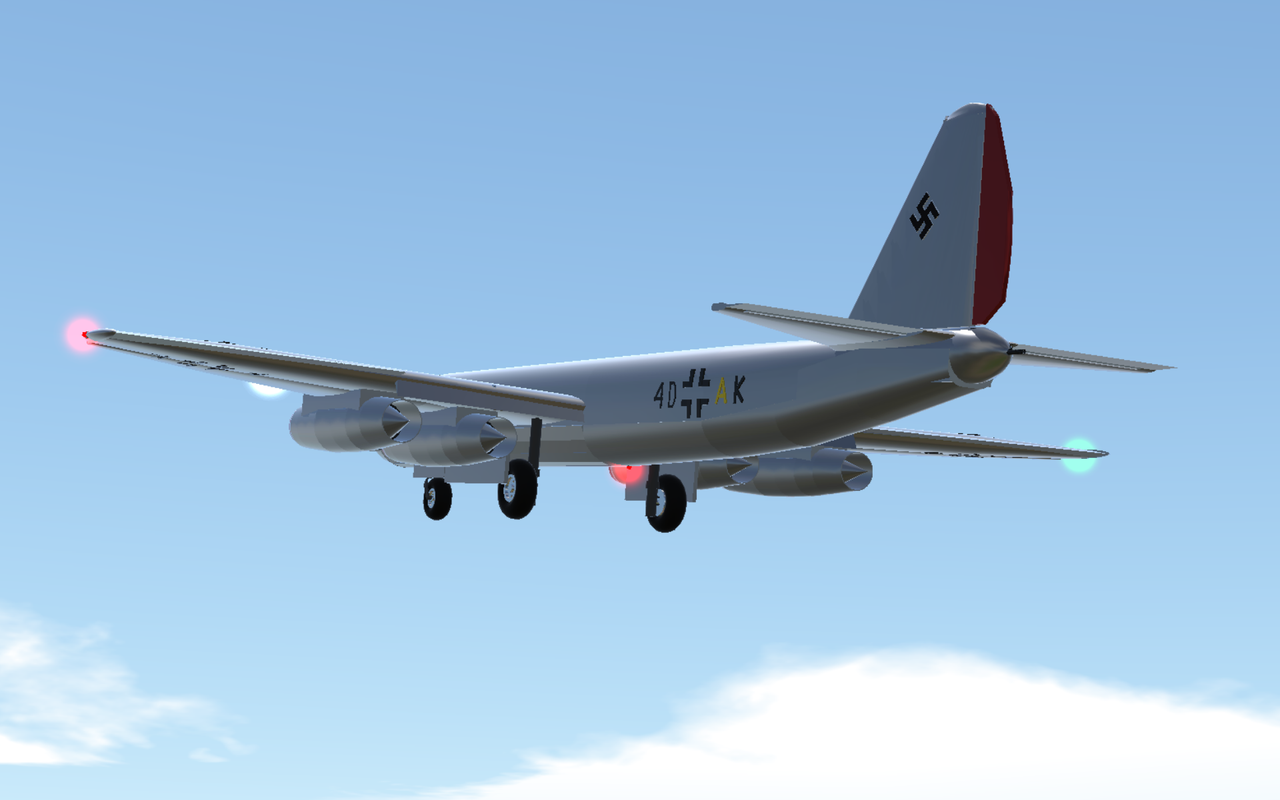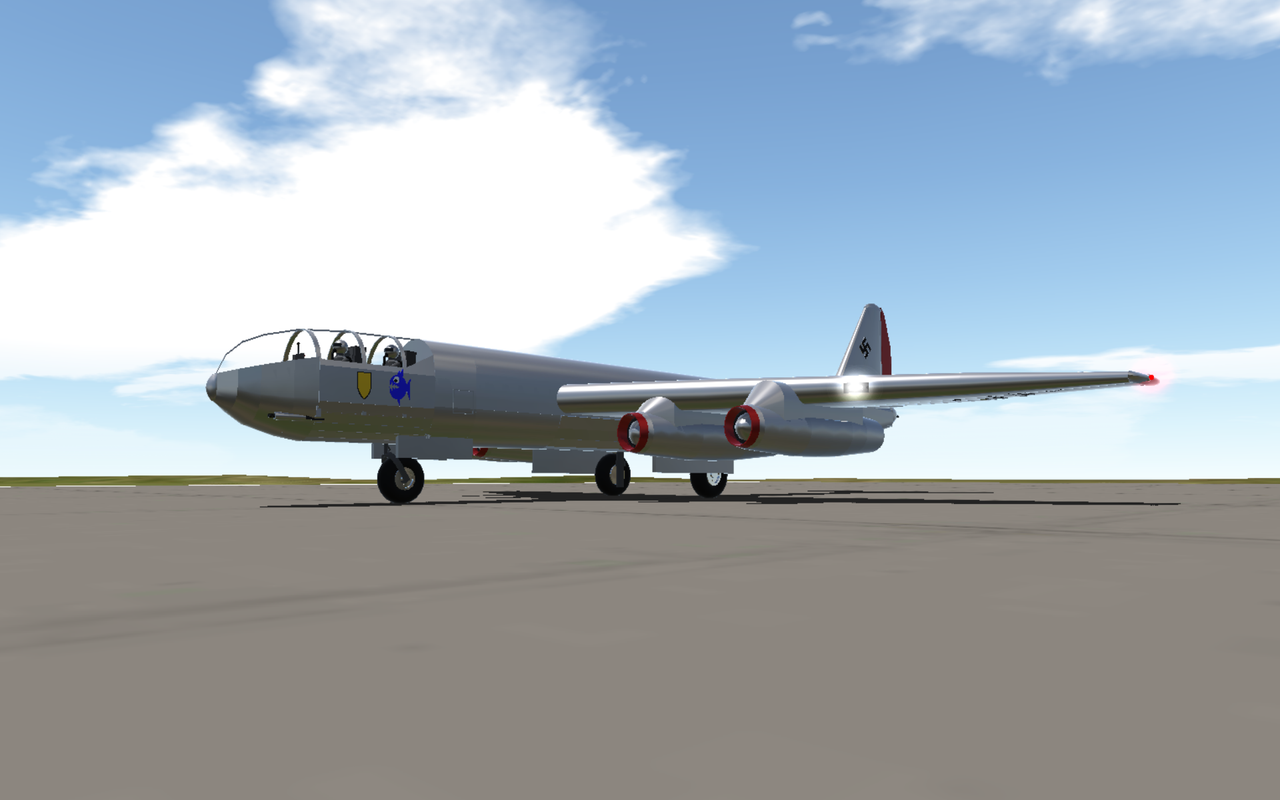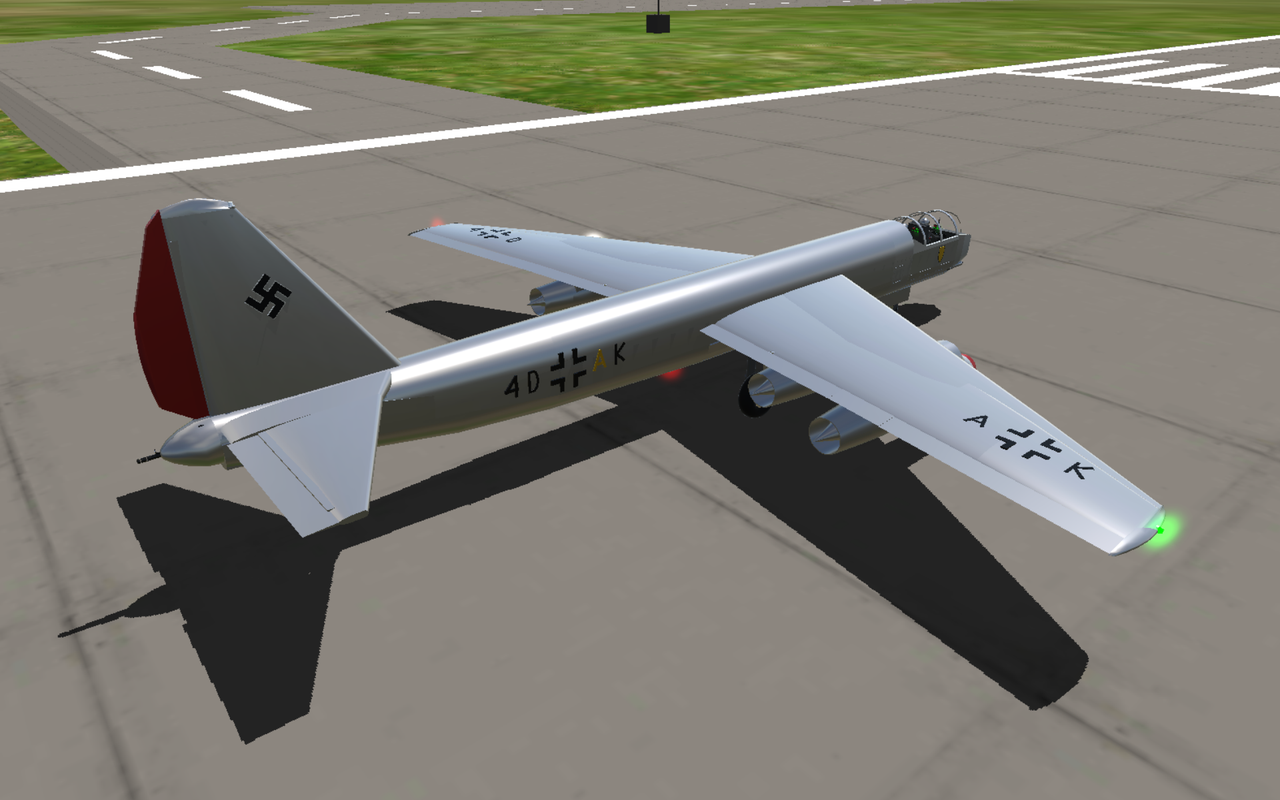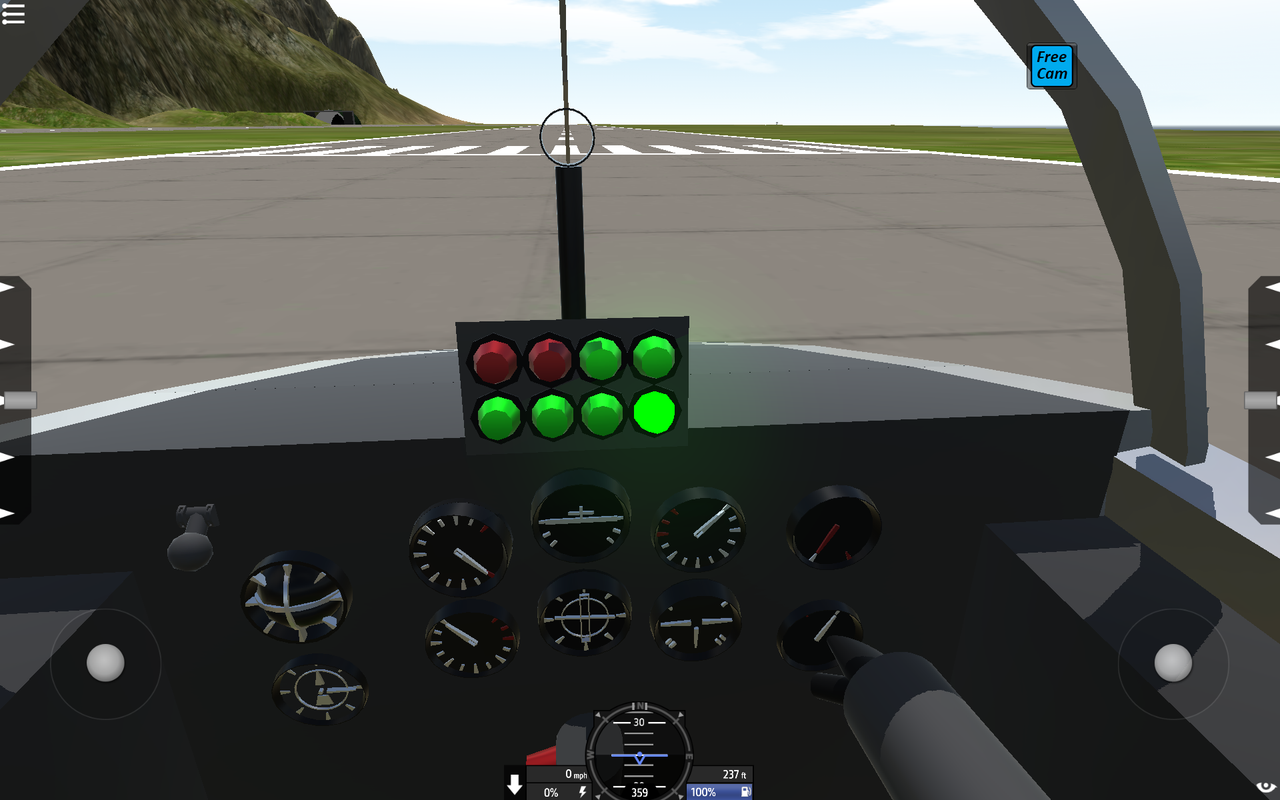 Specifications
General Characteristics
Successors

1 airplane(s)

Created On

Android

Wingspan

64.3ft (19.6m)

Length

72.6ft (22.1m)

Height

20.2ft (6.2m)

Empty Weight

-1,521lbs (-690kg)

Loaded Weight

88,388lbs (40,092kg)
Performance
Power/Weight Ratio

1.678

Wing Loading

81.1lbs/ft2 (395.7kg/m2)

Wing Area

1,090.5ft2 (101.3m2)

Drag Points

18456
Parts
Number of Parts

754

Control Surfaces

7
---