The Tu-154M in Interflug Livery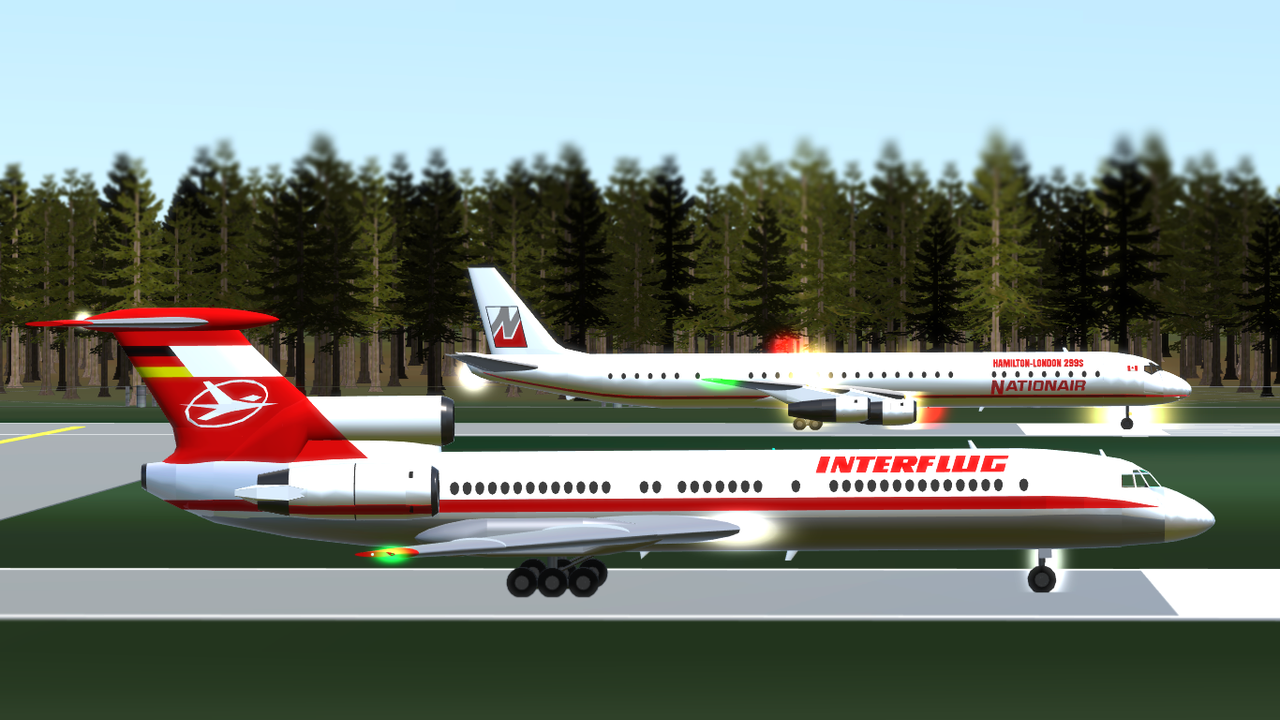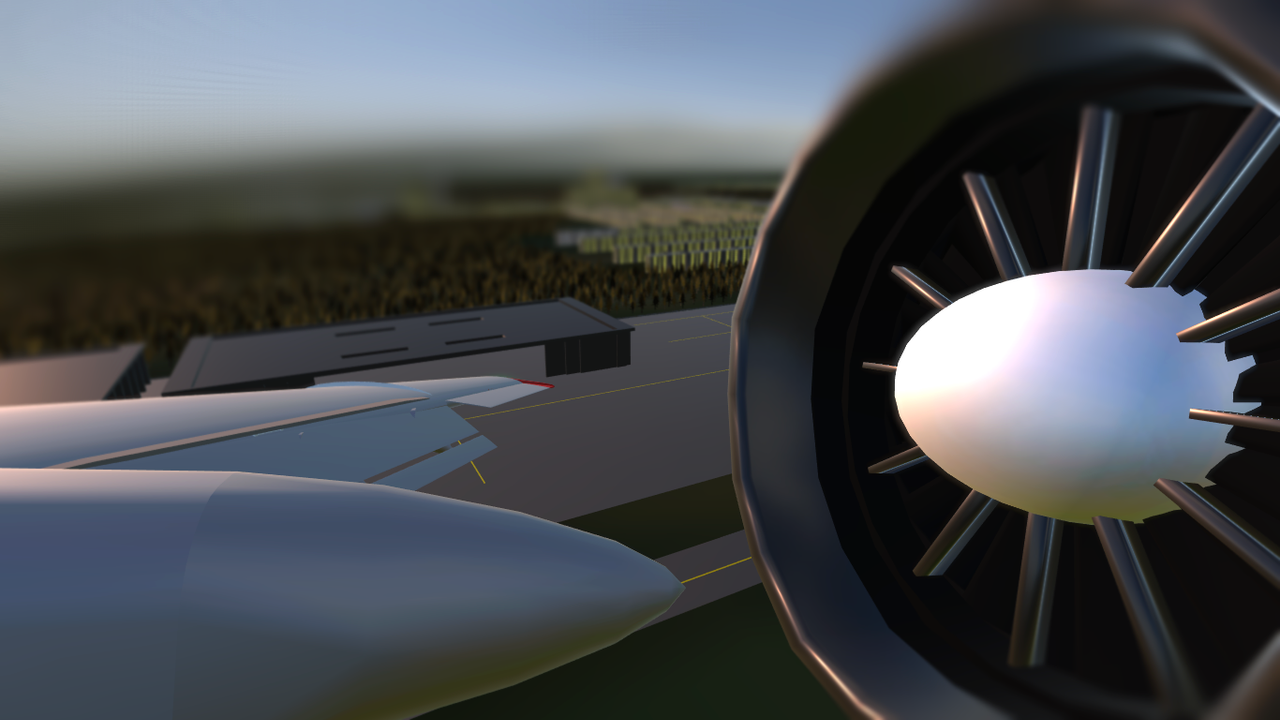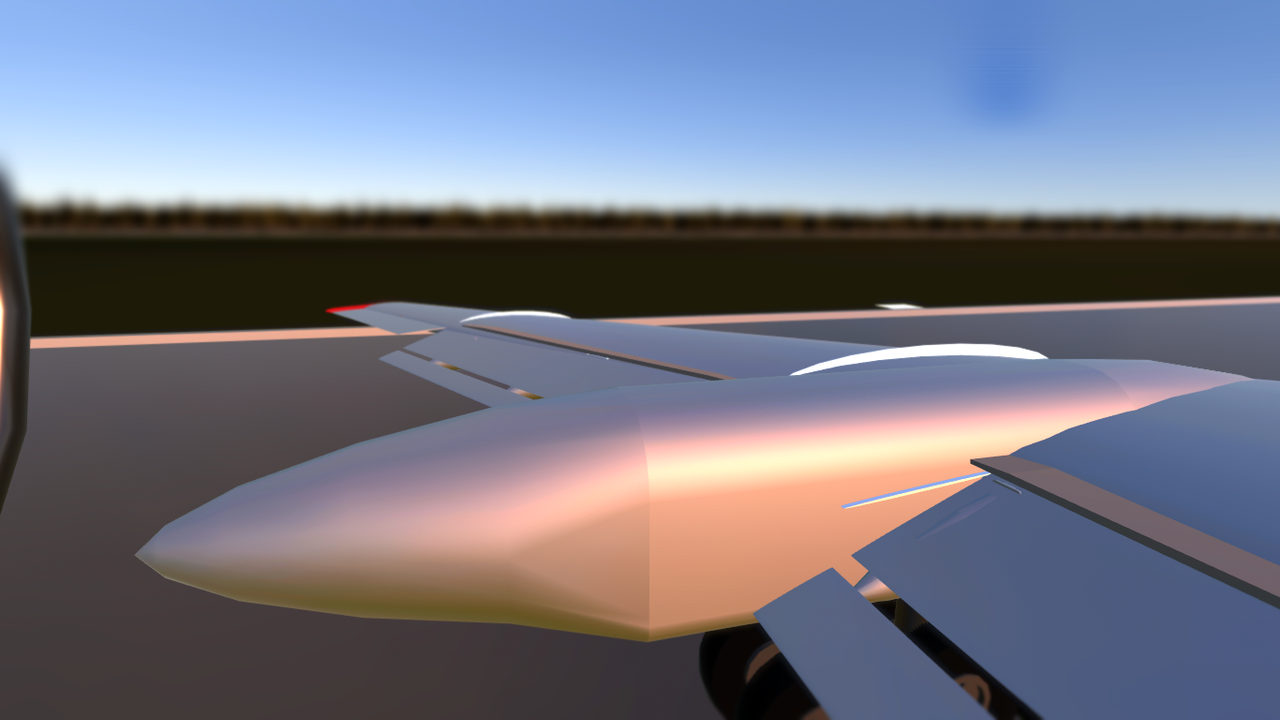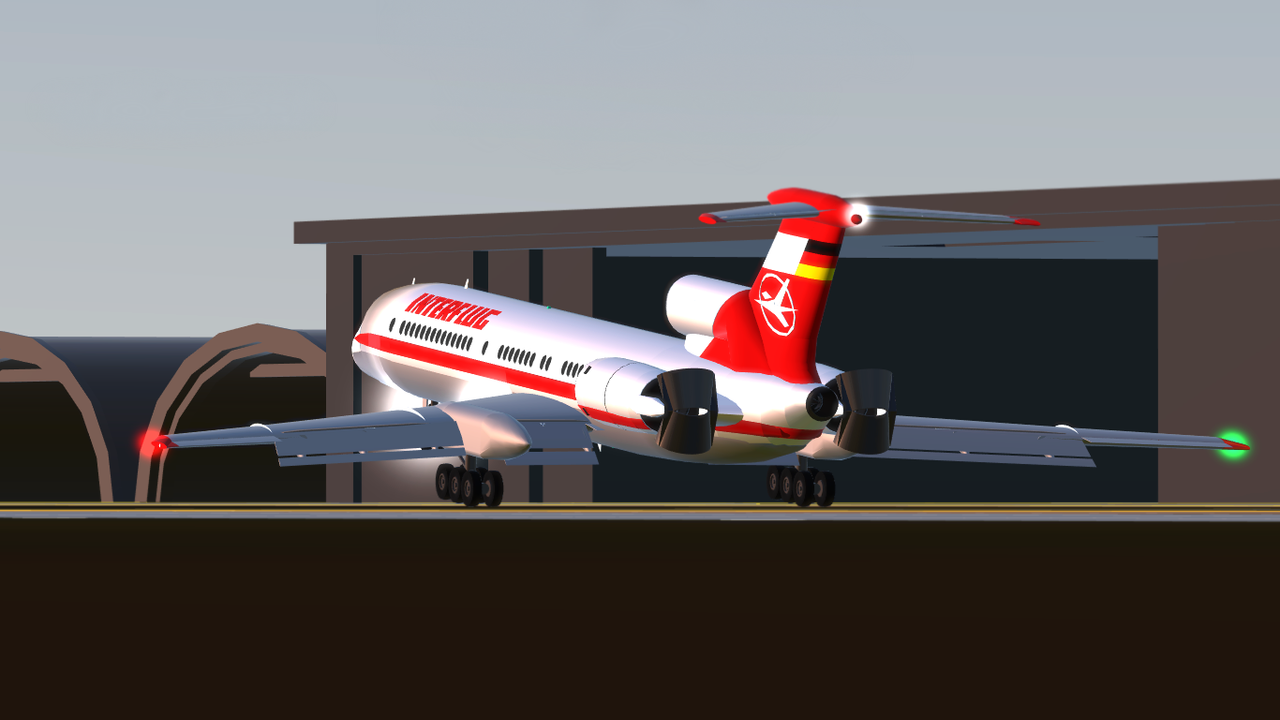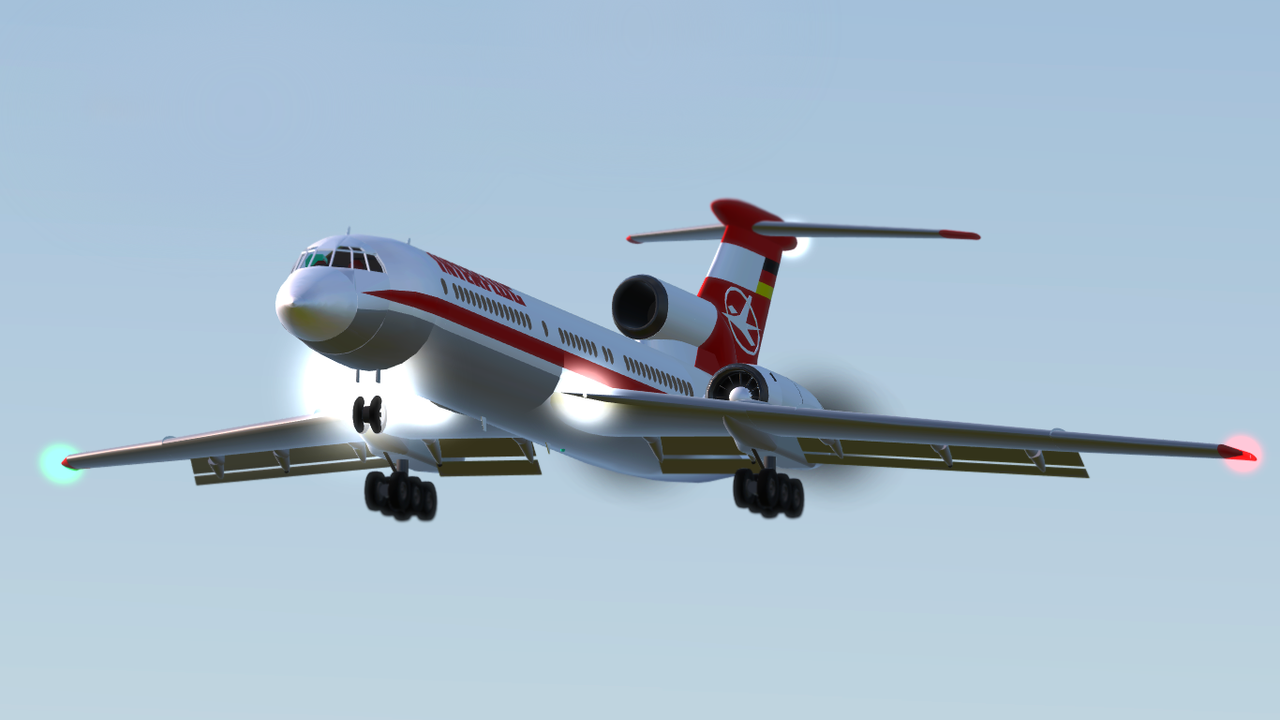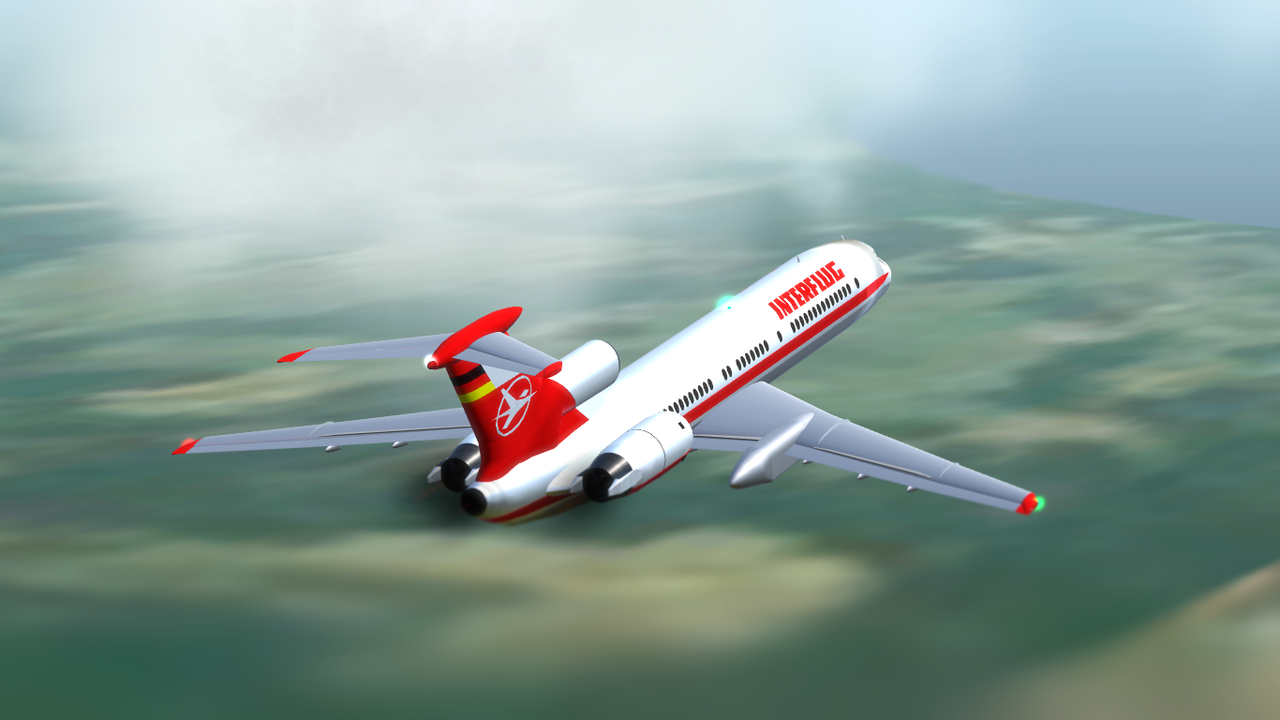 In the cockpit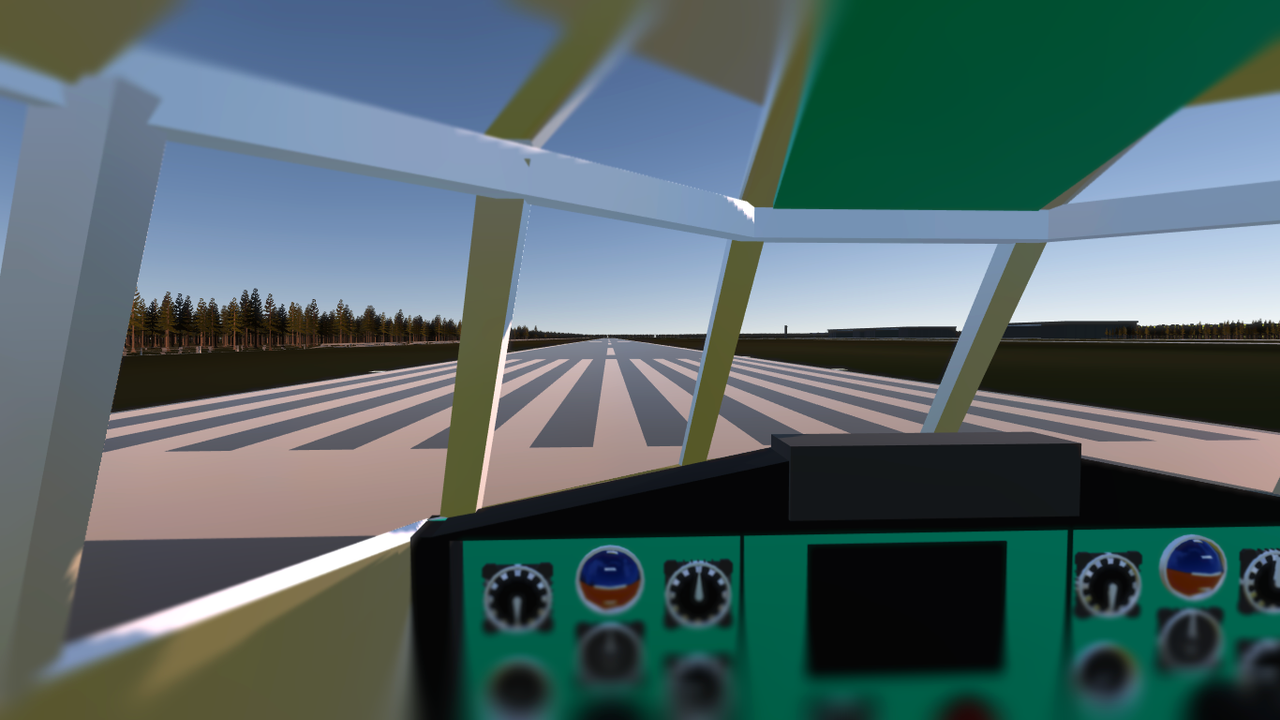 Night Time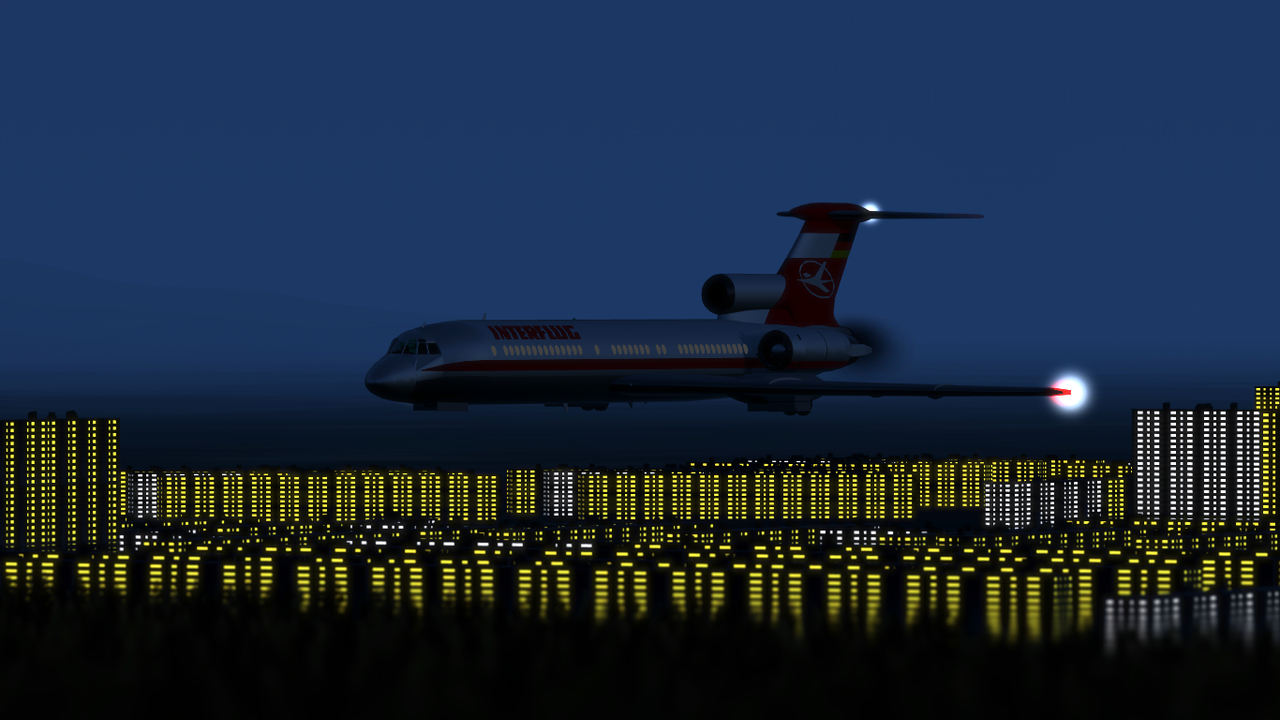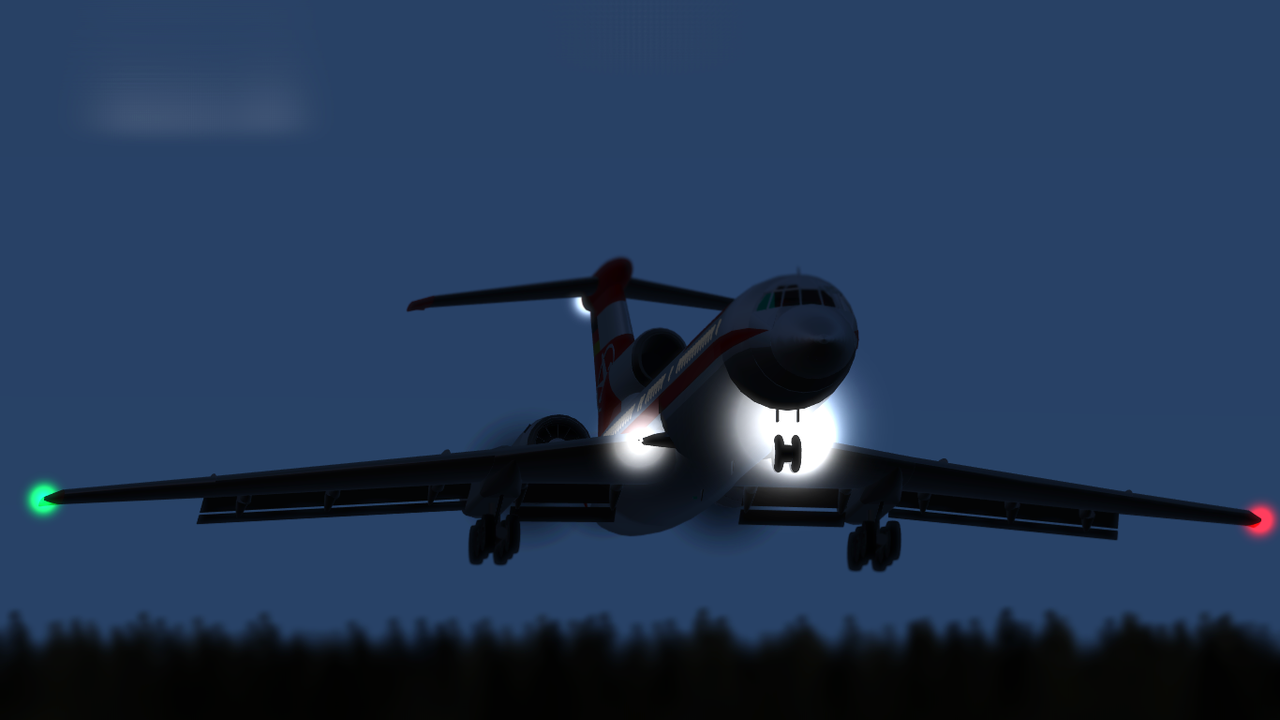 Controls
AG2.......................Reverse Thrust
AG4.......................Emergency Slides
AG5.......................Autopilot/ Arcade Mode
AG6.......................ACAS
Landing Gear.......Landing Gear and Landing Lights
VTOL.....................Flaps
Trim......................Trim
This Tu-154M Features
Soloviev D-30KU-154 Engines with animated reversers
Interflug livery 1970's
Cockpit interior
Animated Instruments
WingFlex!
Illuminated Windows
Smooth Airbrakes
Extending and functional flaps
Thrust Reversers
FT Gyro Autopilot/ Arcade Mode
ACAS
Modelled fuel depletion
Note
Takeoff Speed:...........................................350km/h
Max Speed @10km:...................................950km/h
Landing Speed full flaps & -1/8 Trim:......260km/h
Stall Speed full flaps and full trim:...........190km/h
Estimated Range:.......................................5800km
2nd of a 10 phase release, not much to say about this aircraft apparently since not much innovation took place for this particular project of mine nor is there anything peculiar about it other than the ACAS system.
ACAS system basically is a missile on the nose of the plane that will search for oncoming airplanes within its cone of search, once it detects a flying vehicle, it will alarm both pilots until both are outside of their corresponding flight path, to turn it on, activate group 6, and select Air-to-Air. The missile will only ping, it can never lock nor will it fire.
From what I recall, my 757-300 RB211 has it, and my 737-800 has it as well. Its an experimental feature, particularly anxious being on the other end of the missile as who knows if it an ACAS enabled aircraft or a non civil aircraft. But from experience, it does its job fairly ok with half coloured flying colours. Any critics of this feature, please let me know so I could improve upon it.
Specifications
General Characteristics
Successors

2 airplane(s)

+35 bonus

Created On

Windows

Wingspan

124.2ft (37.9m)

Length

153.5ft (46.8m)

Height

38.6ft (11.8m)

Empty Weight

103,098lbs (46,764kg)

Loaded Weight

130,445lbs (59,169kg)
Performance
Power/Weight Ratio

3.617

Wing Loading

53.3lbs/ft2 (260.1kg/m2)

Wing Area

2,448.8ft2 (227.5m2)

Drag Points

17563
Parts
Number of Parts

734

Control Surfaces

9
---