Auto Credit
Based on UssInvincible's
Help me
Year of introduction
1966
Manufacturer
MIK Aerospace
History
The "Red Corsair" is an onboard light attack aircraft, developed specifically for ground attack. However, despite having an advanced design and a good capacity to carry weapons, its reduced speed and simple avionics, gave way to other projects. Despite its sparse series production, it still serves in some air forces in the reserve. In this case, the copy corresponds to the Norwegian air force.
Options
AG1 - Navigation lights
AG2 - Landing lights
AG3 - Tailhook and extra airbrakes
AG4 - Stabilized flight (Gyroscope)
Weapons
4 x MK-500BL (Concentrated explosive)
2 x GBU-24 Paveway MIK (Special bomb)
GBU-24 Paveway MIK
The GBU-24 Paveway pump adapted by MIK, is a special weapon. It has been designed to detonate 50 meters above the ground. This makes it a guided bomb, perfect for attacking convoys or armed groups. It is recommended to shoot with the level or dive toward the target plane.
Screenshots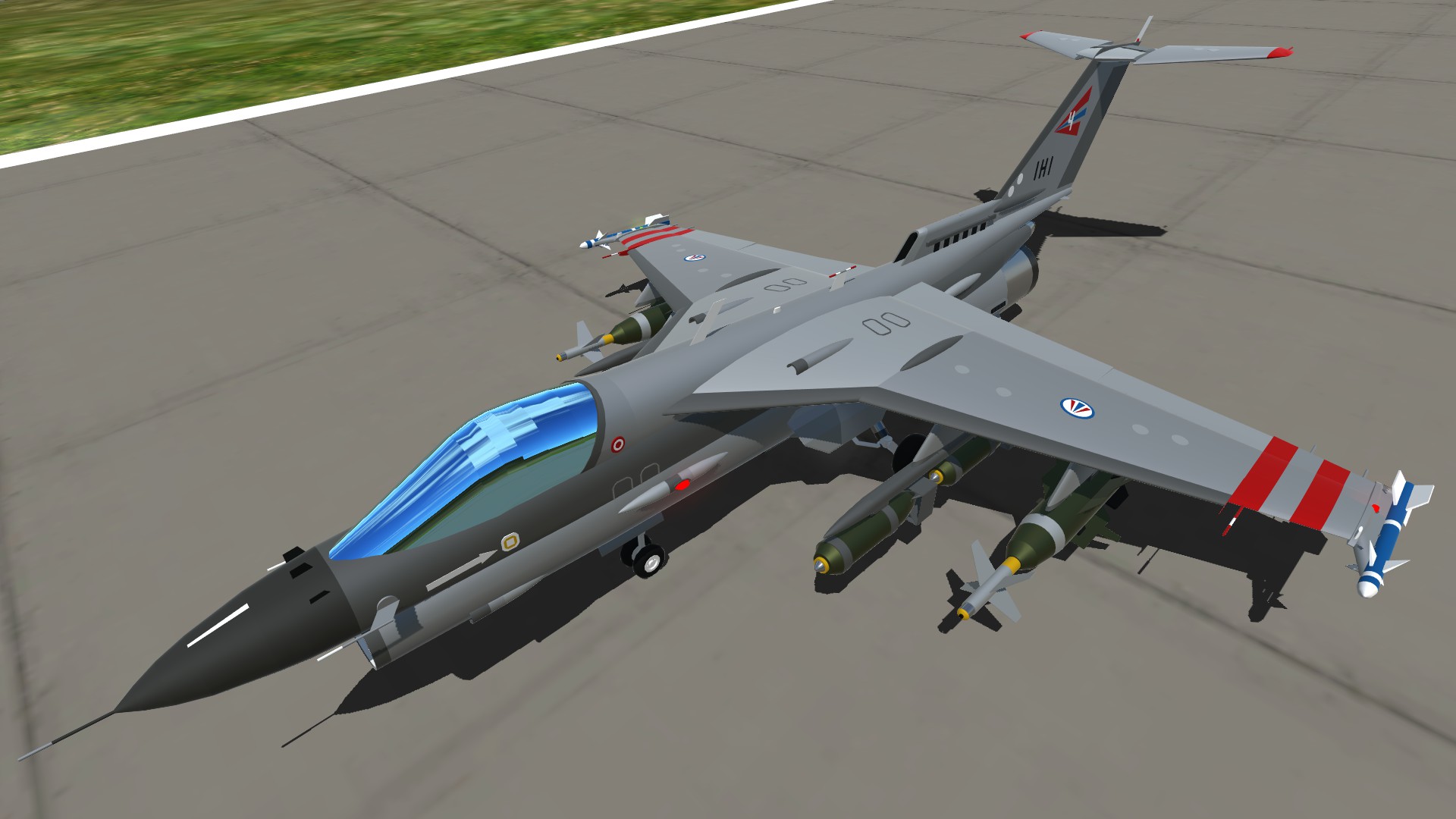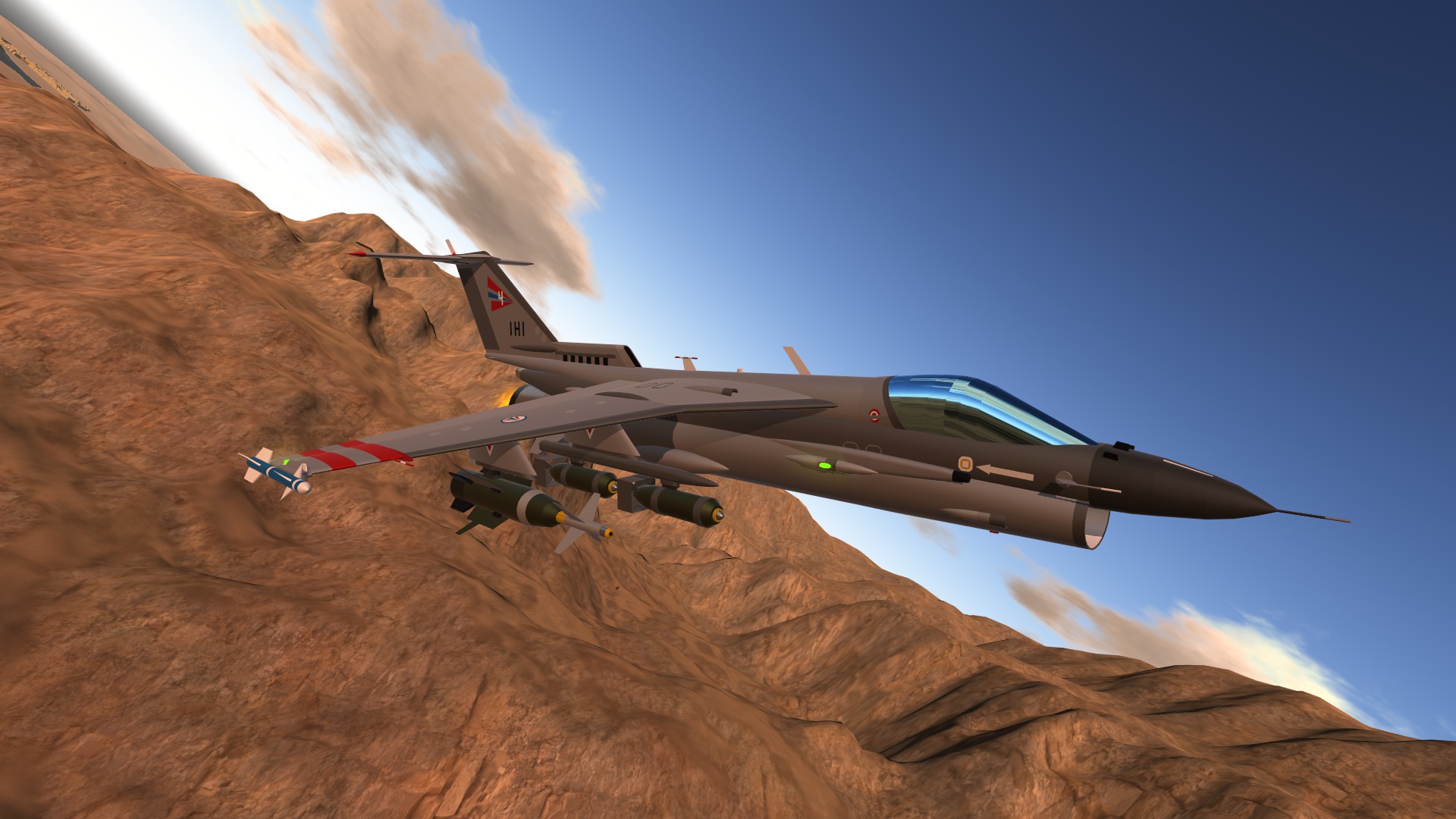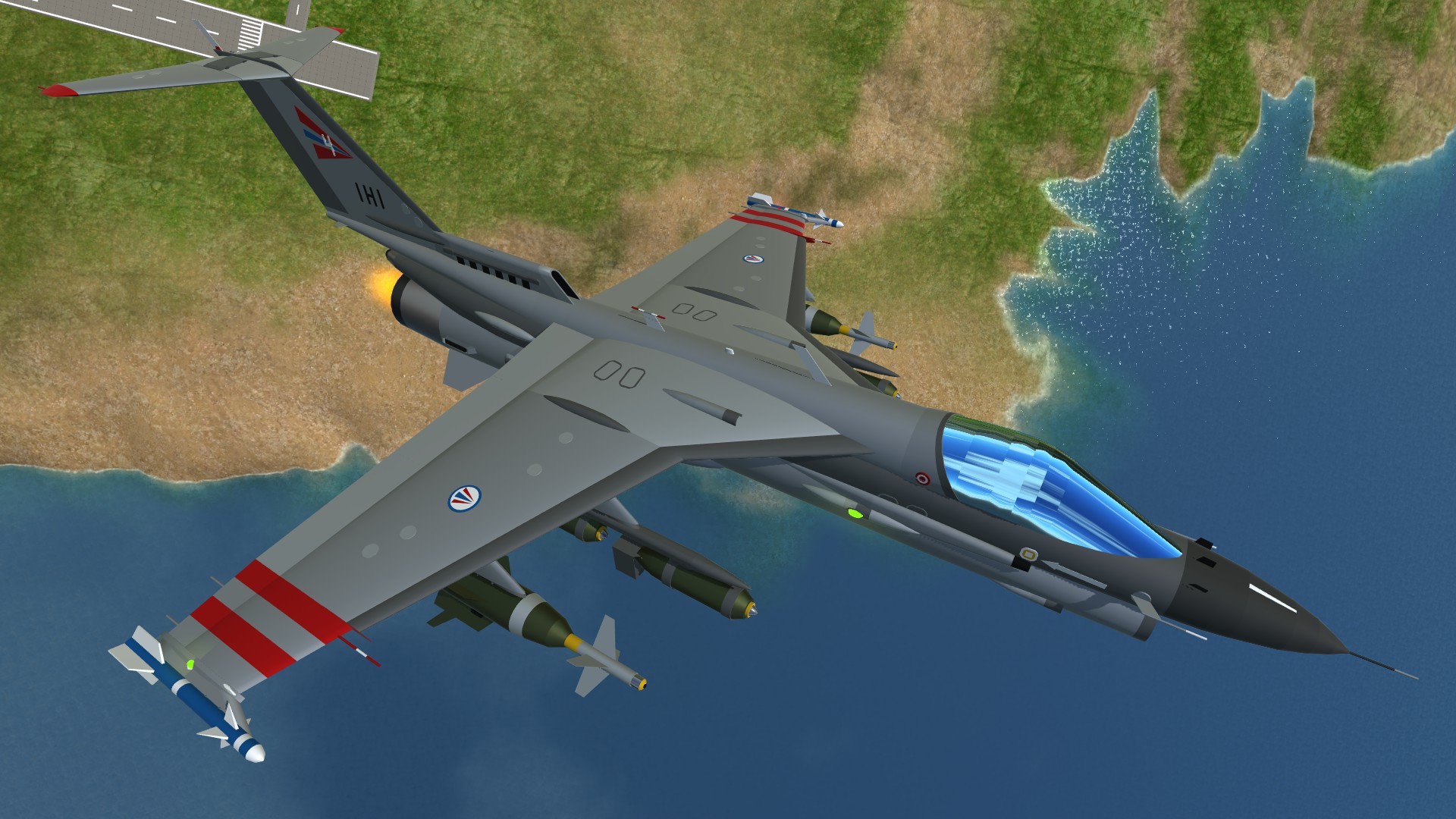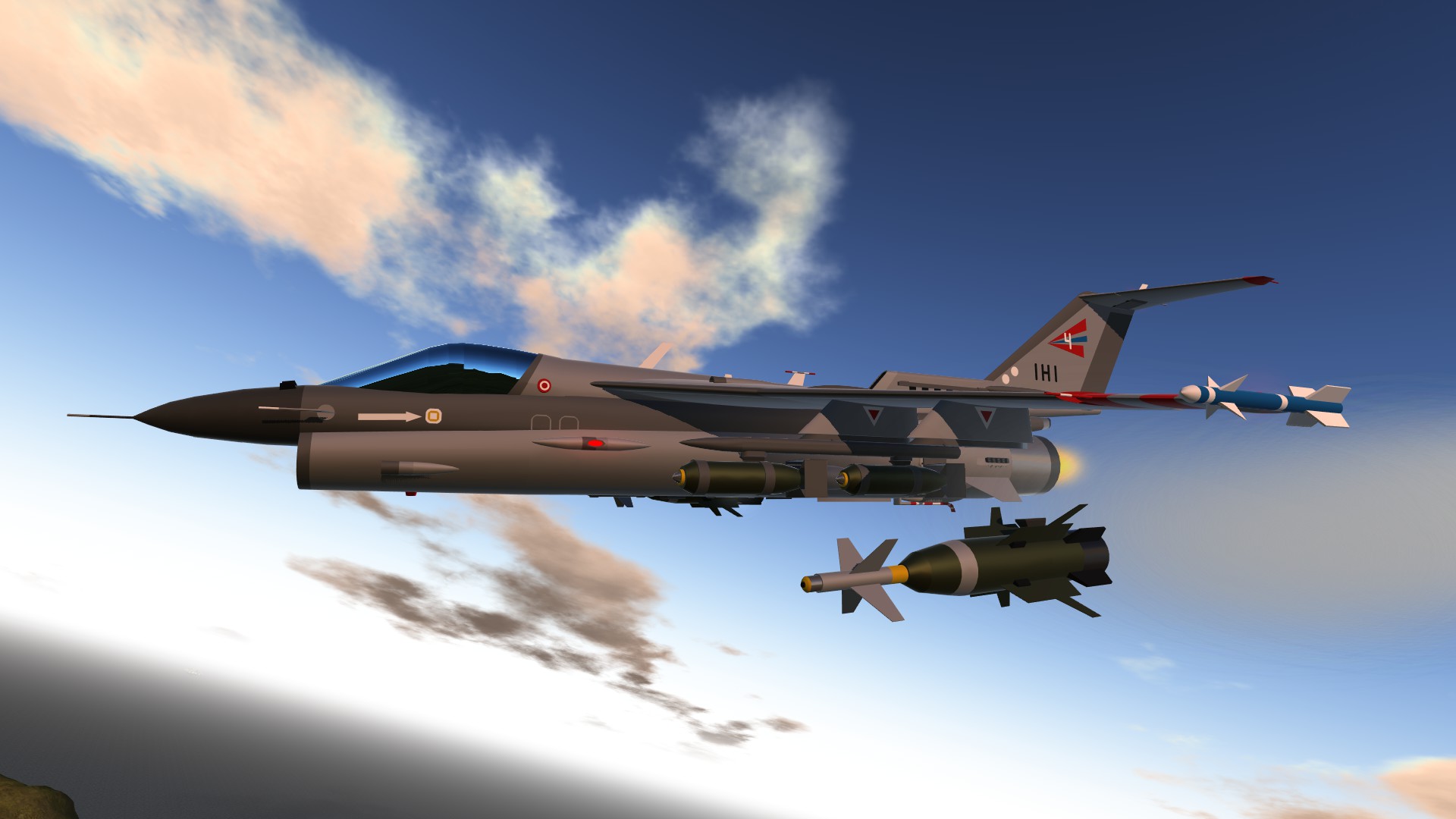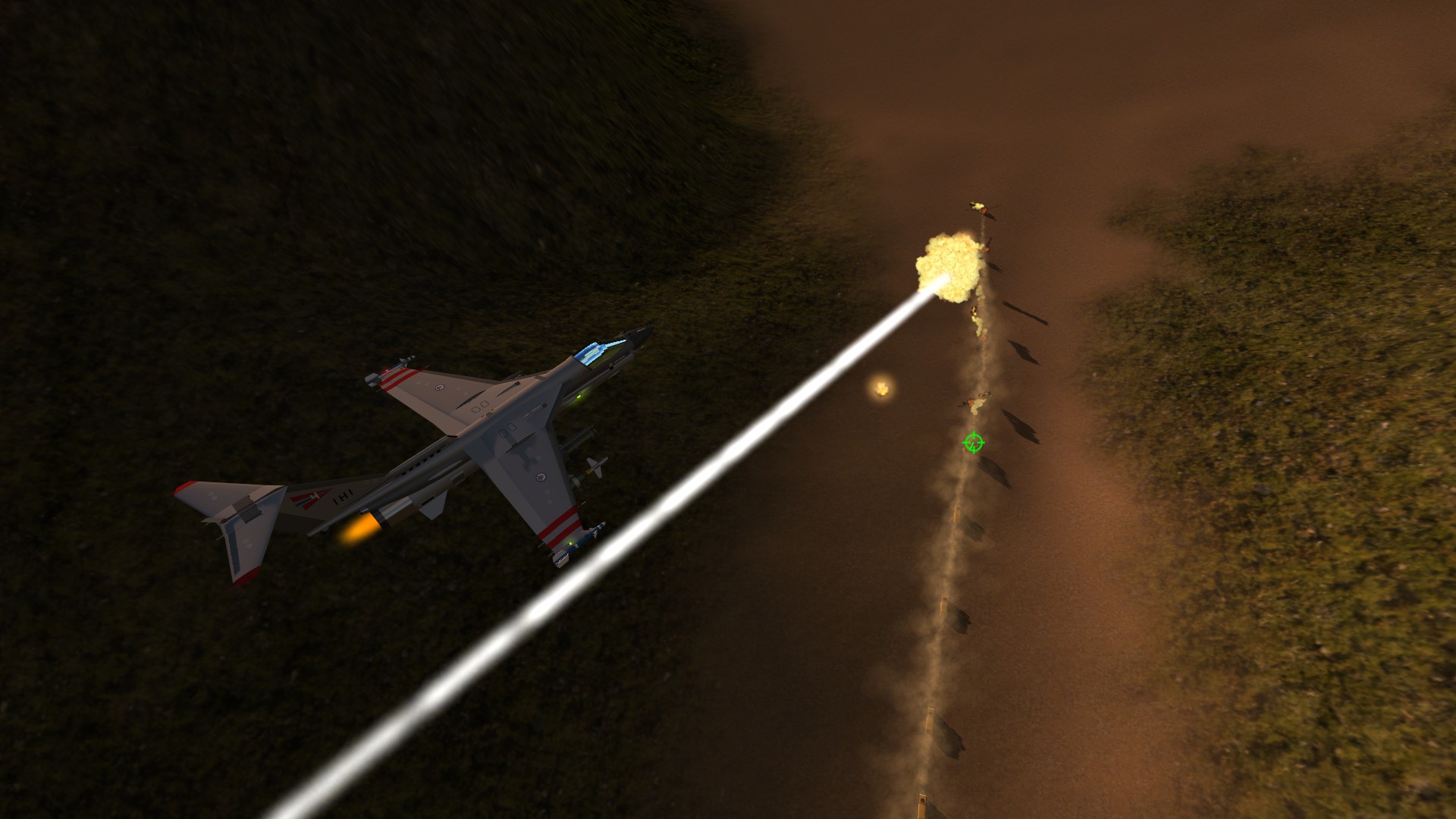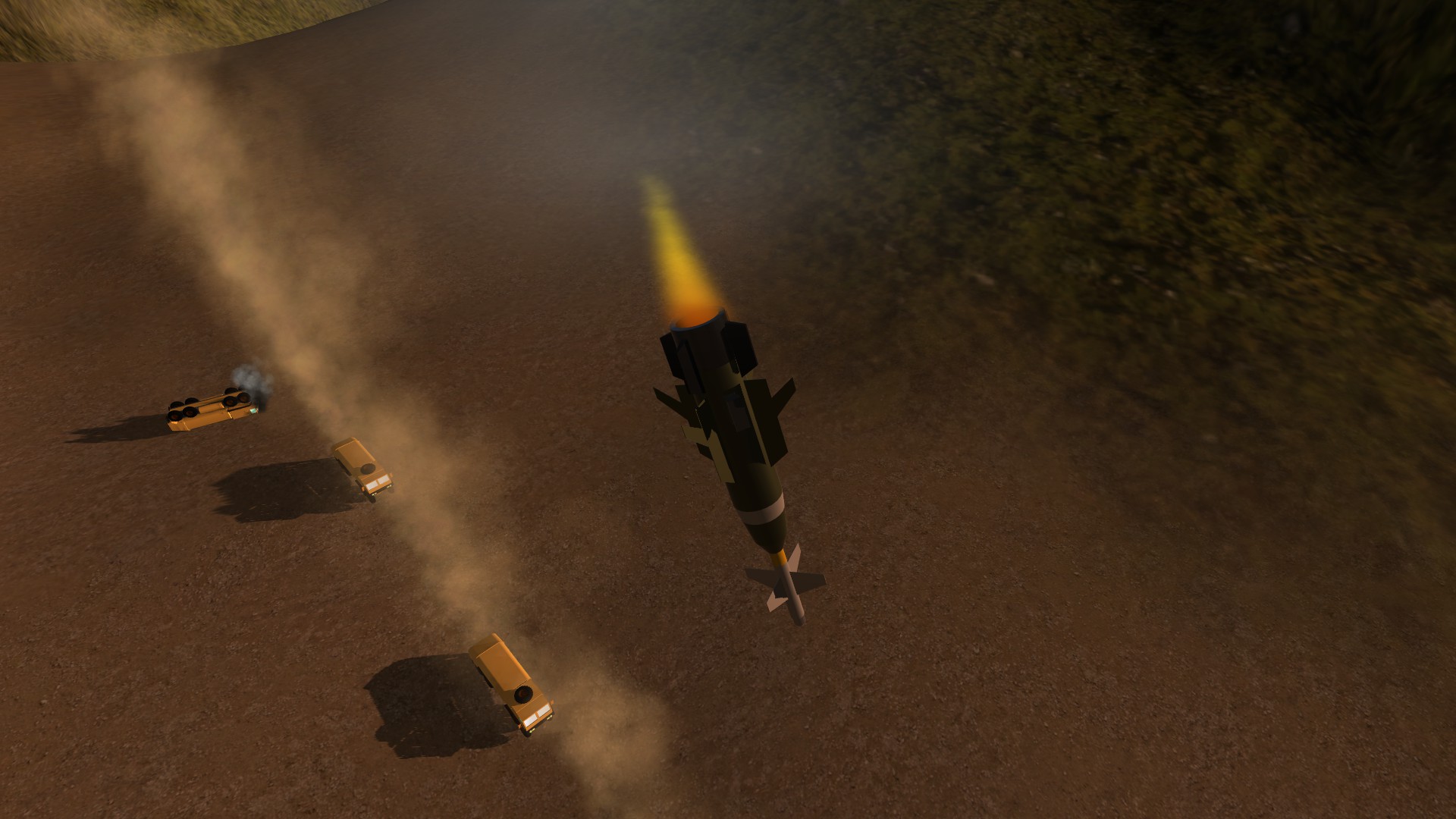 Specifications
General Characteristics
Predecessor

Help me

Created On

Windows

Wingspan

40.9ft (12.5m)

Length

59.5ft (18.1m)

Height

19.1ft (5.8m)

Empty Weight

20,960lbs (9,507kg)

Loaded Weight

27,696lbs (12,562kg)
Performance
Power/Weight Ratio

1.135

Wing Loading

10.7lbs/ft2 (52.1kg/m2)

Wing Area

2,595.4ft2 (241.1m2)

Drag Points

15317
Parts
Number of Parts

515

Control Surfaces

5
---