History
I was going to do a Super Mystère, but there's already one in the challenge. So I tuned it down one notch...
A process of aerodynamic refinement of the original Mystère IV (later called the "IVA") led to the Mystère IVB in 1953. The IVB was intended for an afterburning SNECMA Atar 101G axial-flow engine in place of the non-afterburning centrifugal- flow Tay or Verdon of the IVA. It was featured an entirely redesigned fuselage of increased fineness ratio, an upper engine air intake lip for the radar ranging aerial in place of the splitter-plate conical body and a lower-mounted horizontal tail.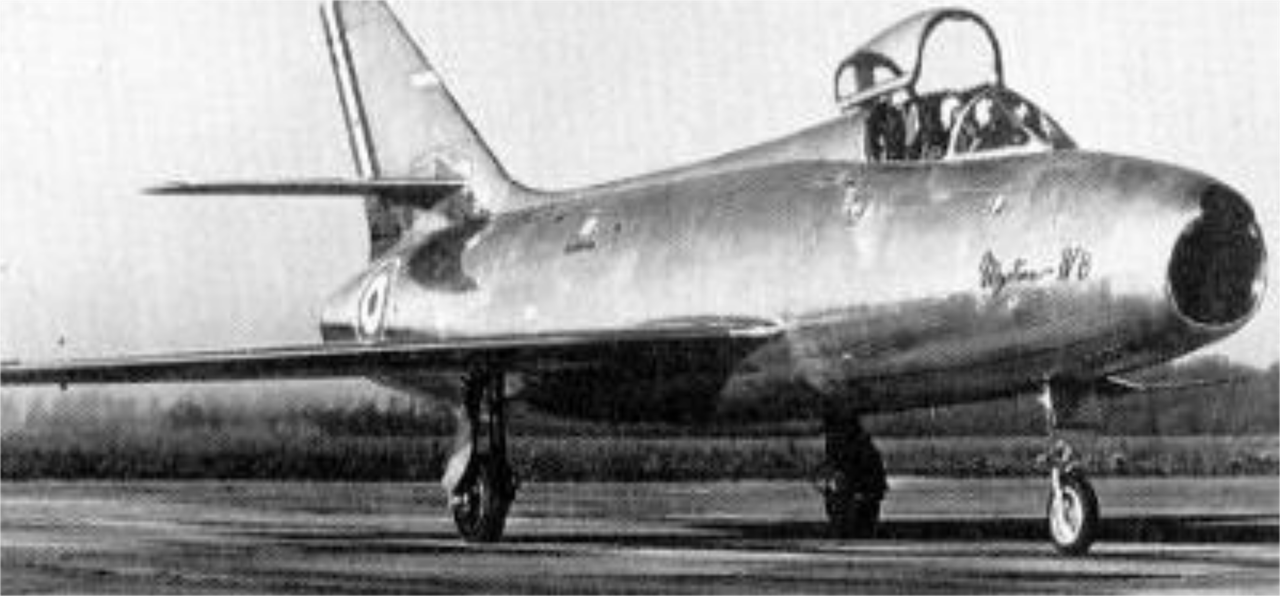 The IVB was promising, but meanwhile Dassault's designers developed a new wing for better performance. The IVB project was abandoned; the hull design was re-used, and in combination with the new wing resulted in the first "Super Mystère" prototype.
The build / Controls
This IVB is fairly detailed, or so I hope. There's not too much available in terms of photo's or blueprints; it looks like an IVA and a Super had a baby. For the livery, I borrowed from the standard paintjobs of both the IVA and the Super.
Controls are few, since the Mystère IVB is not a high-tech plane; AG1 for air brakes, AG2 for drop tanks. All other controls are quite standard and straightforward.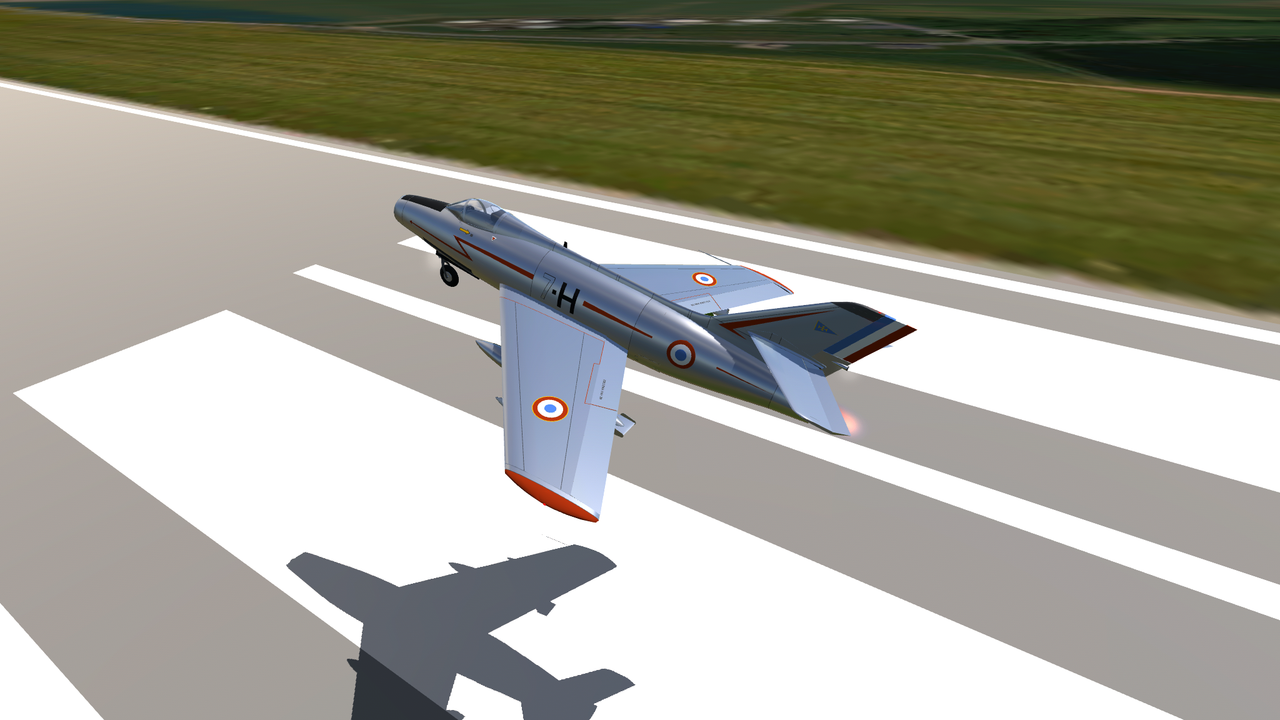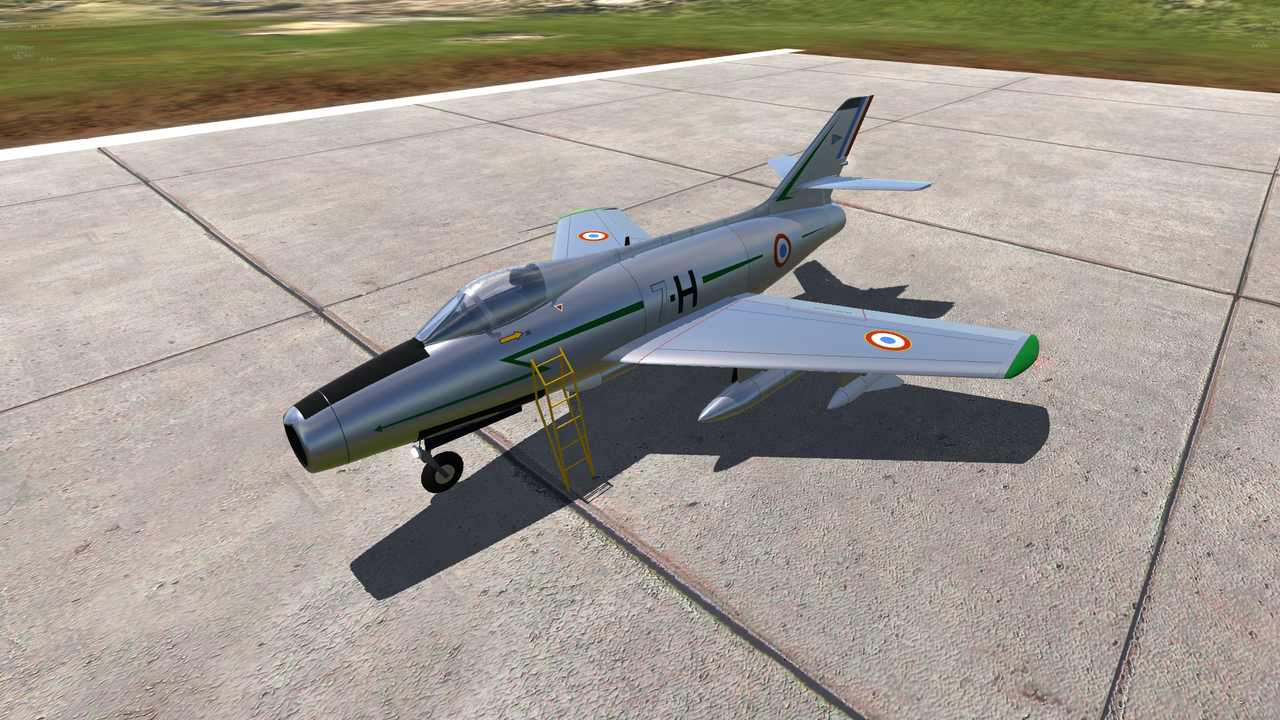 Armament
Like the "standard" Mystère IV, the IVB would definitely get twin 30 mm DEFA cannons. What it would otherwise have been equipped with if it had reached the production stage is a bit of a guess...
I gave the plane two Nord Aviation 5103 missiles (also known as the AA-20) since their development began in 1953 like that of the IVB. The AA-20 was command-guided by radio, and the pilot had to manually guide it to the target with a joystick.
Since the Mystère was intended for ground attacks as well, I fitted it with a Matra 116M rocket launcher holding 19x 68 mm rockets. The 116M is a disposable launcher; the streamline caps pop off when you fire the first rocket, and once empty the launcer is automatically dumped.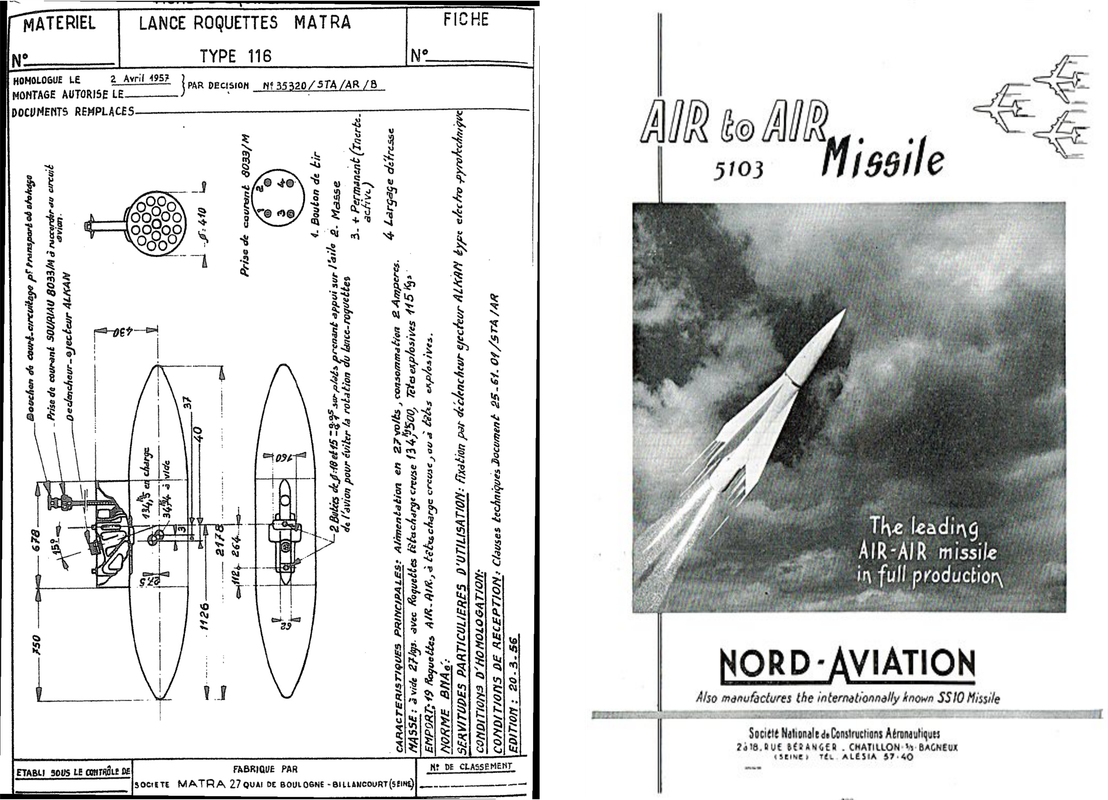 enjoy!
Specifications
General Characteristics
Predecessor

COLD WAR Challenge

Created On

Windows

Wingspan

36.5ft (11.1m)

Length

44.7ft (13.6m)

Height

15.6ft (4.8m)

Empty Weight

12,793lbs (5,802kg)

Loaded Weight

18,890lbs (8,568kg)
Performance
Power/Weight Ratio

2.974

Wing Loading

26.4lbs/ft2 (128.9kg/m2)

Wing Area

715.8ft2 (66.5m2)

Drag Points

5182
Parts
Number of Parts

1042

Control Surfaces

0
Required Mods
_Mechanical_Instrumentation

by Gestour




Version 1.0 (3/18/2019 6:06:03 AM)




View Mod Page
---