main picture of this page =m=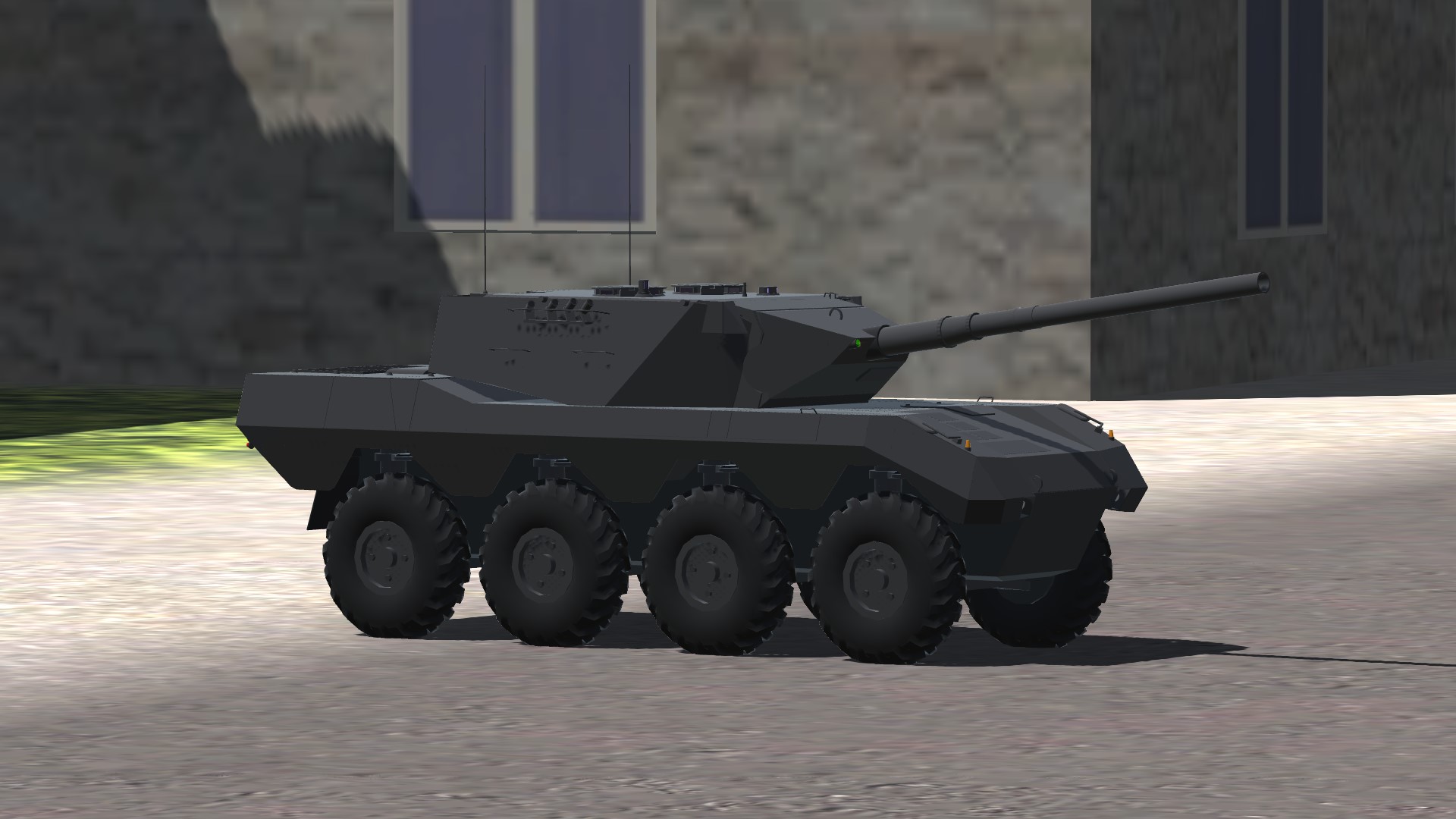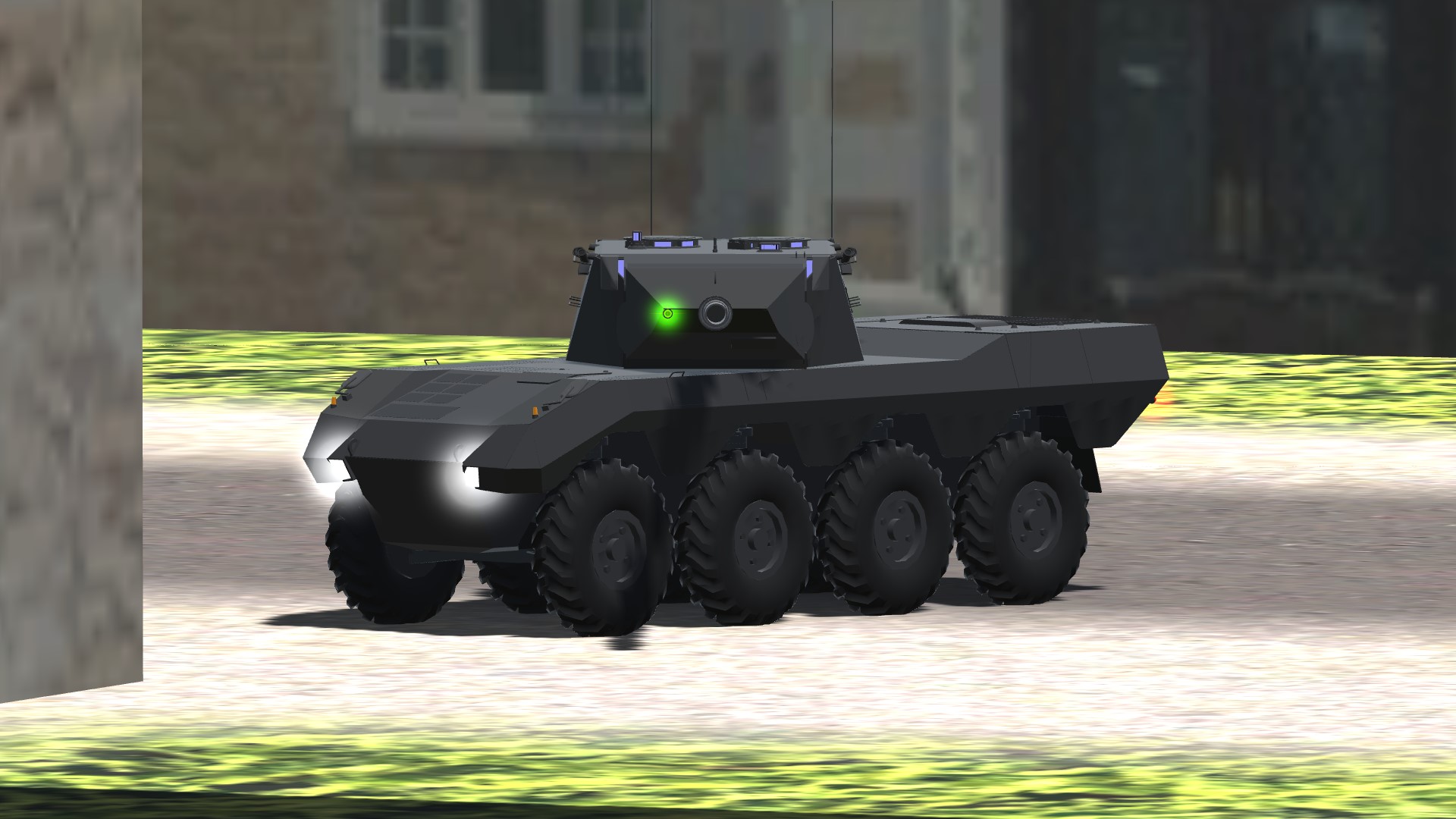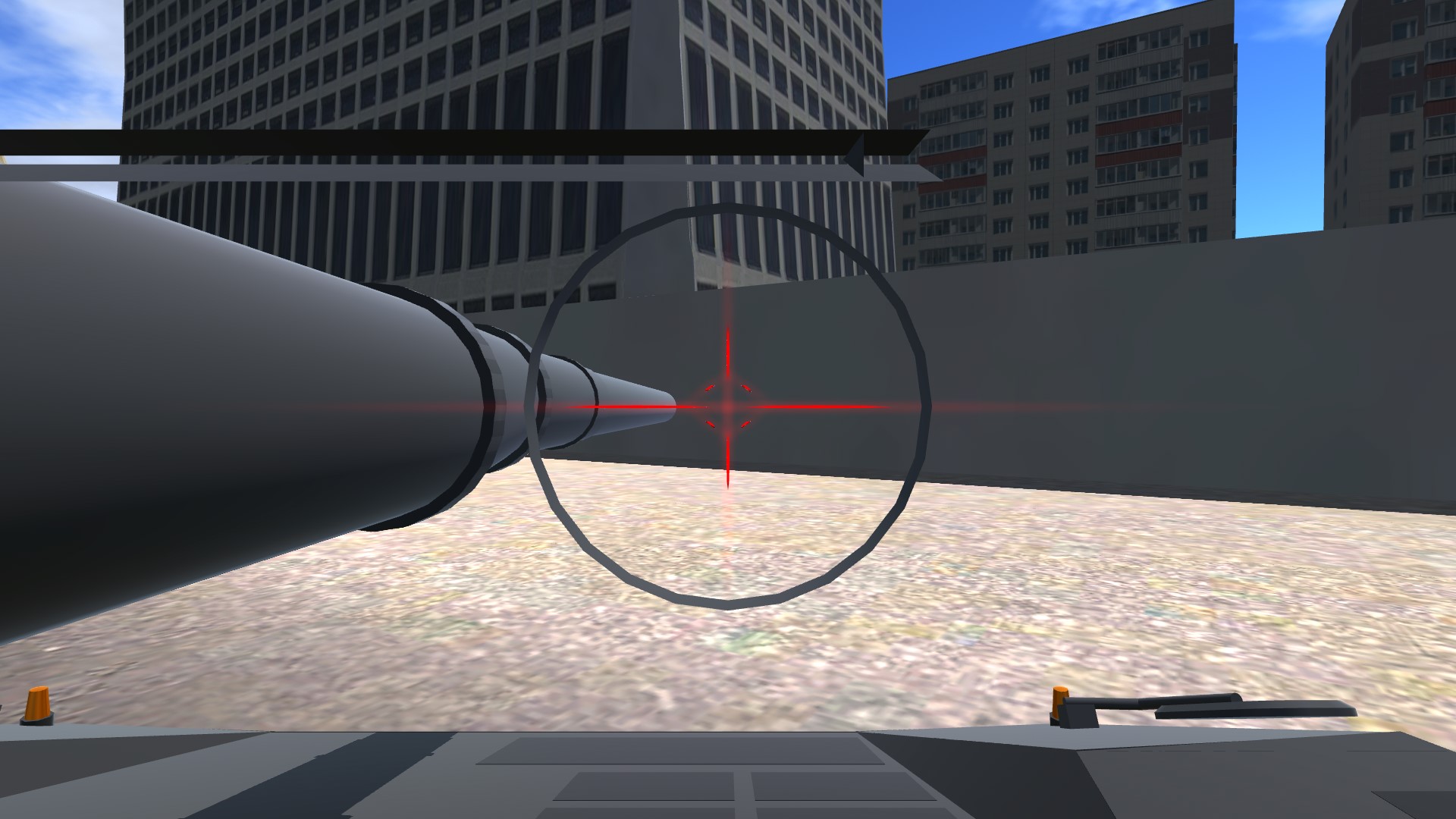 One night, B1-Centauro and leopard one drunk too much......
okay this is a joke qwq ~
How to control
pitch and roll control move
yaw control turret rotate
VTOL control main gun up-and-down
AG1 open horizontal stabilizer
AG4 open night vision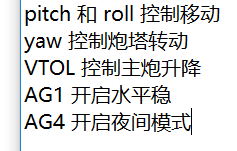 Introduction
General Playstyle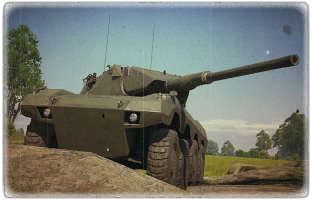 The Radkampfwagen 90, due to it's speed, may be used in a flanking manner, being able to go around the enemy and surprise them where they do not expect. When flanking, it is recommended to use roads if possible, as the Radwagen is a wheeled vehicle, and rough terrain will slow it down. However, even offroad, the vehicle is still capable of speeds that are much higher than many other contemporary MBTs. The scouting ability of the Radwagen can also be very useful, as it can help you support your team without risking the possibility of being spotted/noticed by firing your gun. The only downside to this playstyle is that the Radwagen is unusually large in size, most notably the hull, which makes it easier to be spotted.
The Radkampfwagen may also be used in a playstyle of a fast MBT. While the hull of the Radwagen is weak, not really well armoured, and prone to hullbreak, and easy to hit, the turret of the vehicle has multiple well angled and very bouncy plates, both interior and exterior, which allows the turret to sometimes take hits without damage, or even ricochet some shells. This bouncy turret can be used in a hull-down position, like a ridgeline, or a pile or rubble. However, it is important to note that even though enemy shells have a chance of bouncing, it is best not to rely on this, and to use the vehicle's stabilizer and situational awareness to get the first shot off.
Arcade Battles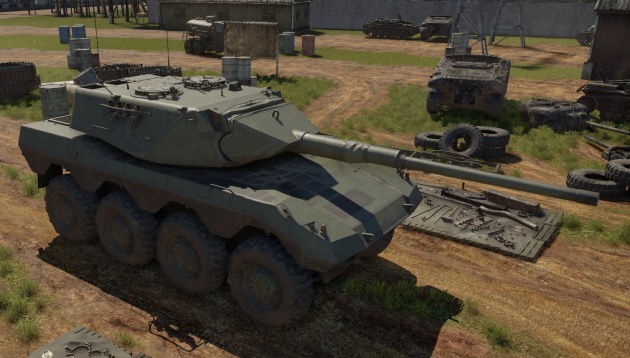 In Arcade, the playstyle of the Radwagen changes a bit. Due to markers that will tell everyone where the Radwagen is, flanking is not as good of a strategy. However, the vehicle retains all other advantages, and due to the slight engine boost in arcade, will be able to hit very high speeds even offroad. Of course, enemies will also be faster in general, which makes this extra speed redundant. The vehicle's scouting abilities are useful in aiding the team. Your gun, for its tier, is good, and its decently low shell drop will aid in those long range shots that are common in arcade. Just remember - this is a light vehicle in a gamemode where it can't really hide, so when playing this vehicle in Arcade, be cautious.
Realistic Battles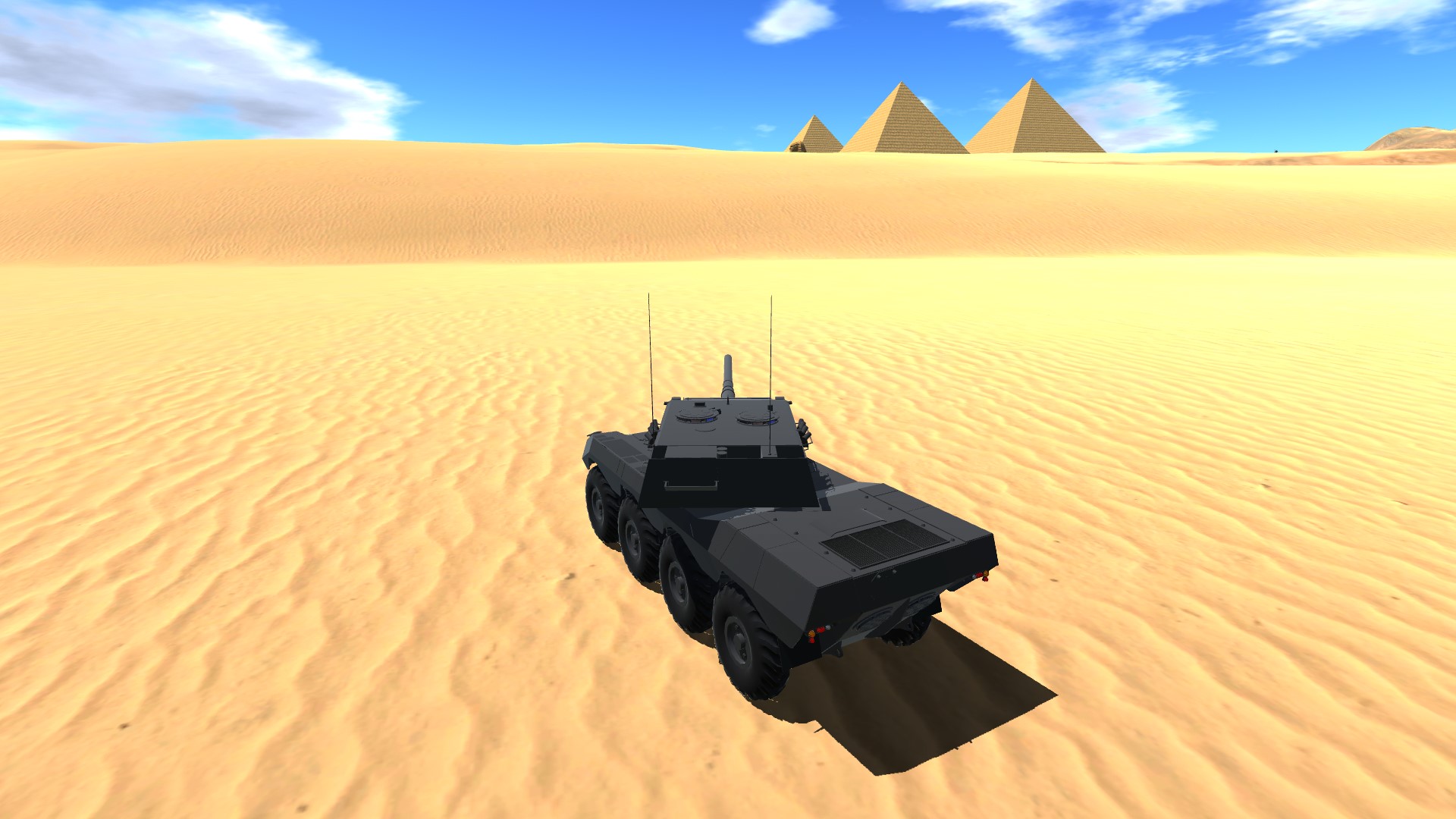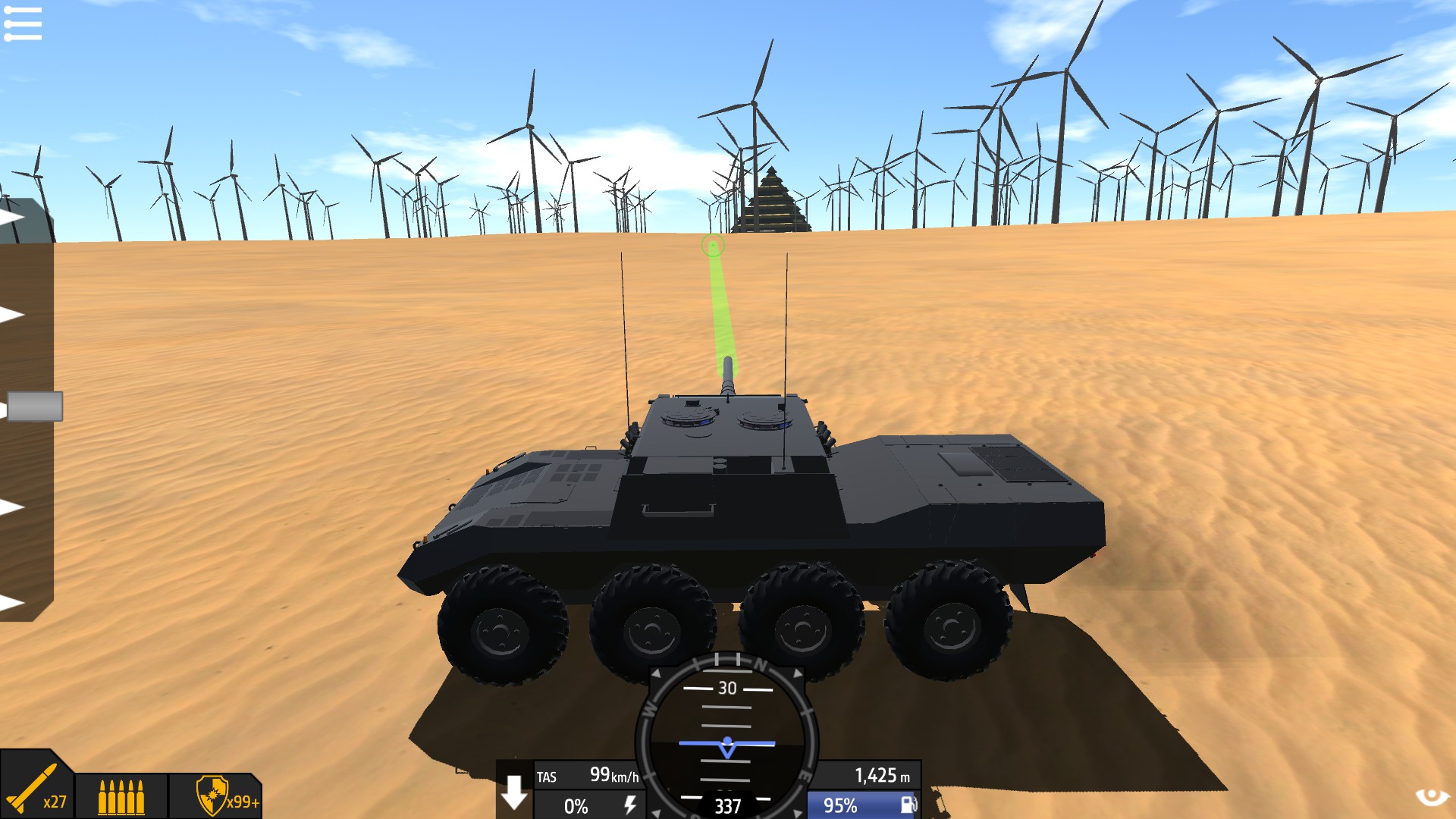 In Realistic, the Radwagen's speed and scouting abilities are even more prominent. As mentioned above, it can flank around the enemy with stealth, and either scout enemies for the team or quickly knock them out with its very punchy gun. The team also will benefit from its scouting abilities, as in a gamemode without enemy markers, intel of the enemies whereabouts can be crucial to the team's victory.
Specifications
General Characteristics
Created On

Windows

Wingspan

8.6ft (2.6m)

Length

29.4ft (9.0m)

Height

14.6ft (4.4m)

Empty Weight

66,771lbs (30,287kg)

Loaded Weight

75,257lbs (34,136kg)
Performance
Power/Weight Ratio

0.179

Wing Loading

-439,839.3lbs/ft2 (-2,147,483.6kg/m2)

Wing Area

0.0ft2 (0.0m2)

Drag Points

8187
Parts
Number of Parts

997

Control Surfaces

0
---