"Gladius" 6th generation stealth fighter concept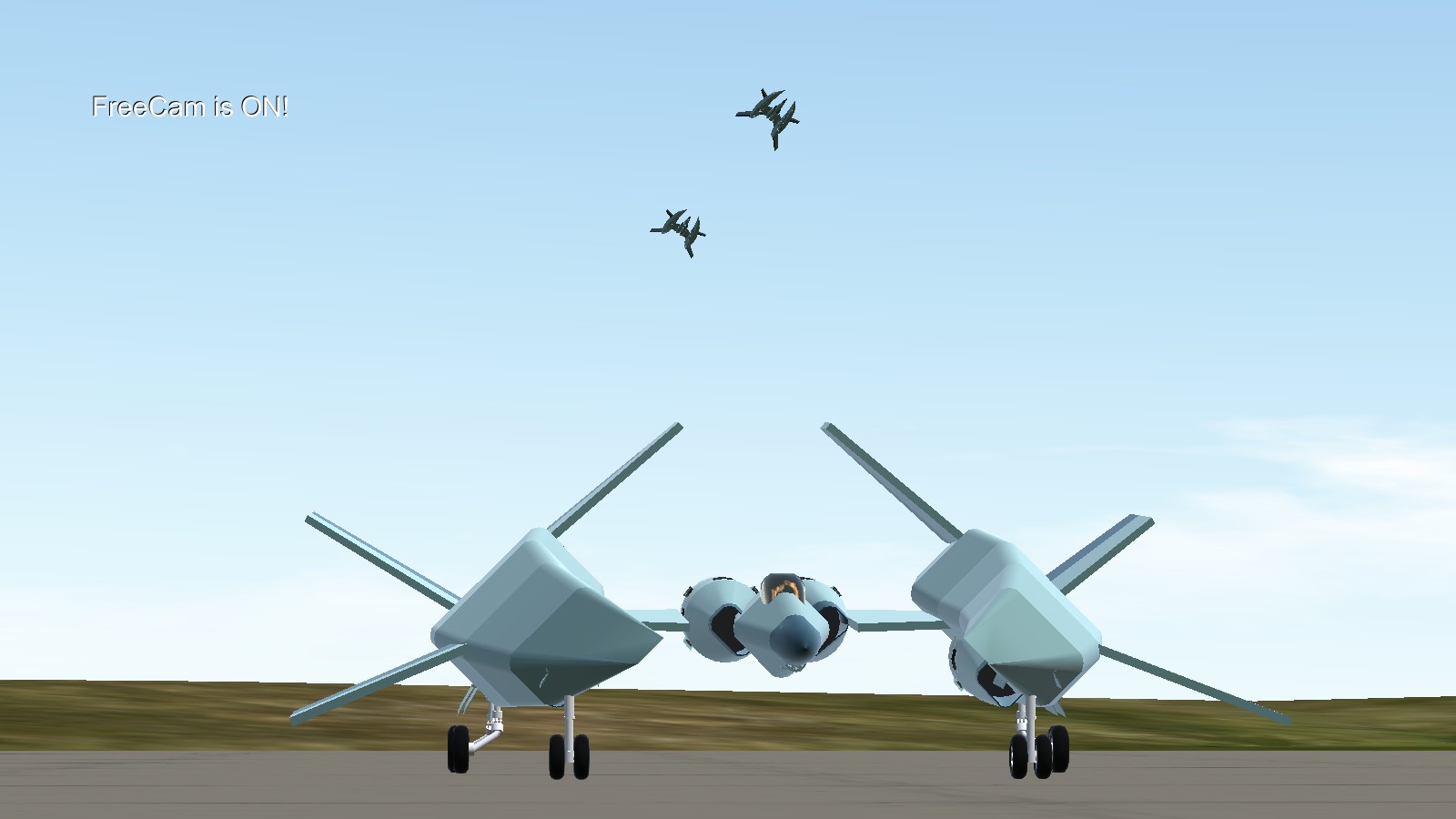 Gladius is a recent concept Rainier created, utilizing a lifting body "pincer" design that houses room for tons of fuel and weapons giving Gladius an incredibly long range.
Due to part limitation and xml-modding being barred from the challenge, Gladius is severely nerfed, but the official version (which I plan on making) will only have 2 powerful turbofan engines, twin pulse lasers, and rotator-controlled flight control surfaces.
This is actually a tribute or "homage" to the XF-0002 Phosphorus (aka Vic Viper), a super-fighter from an old Xbox air combat game called "Air Force Delta Storm", which was the first aircraft-related game I ever played and fell in love with.
ALL CONTROLS DEFAULT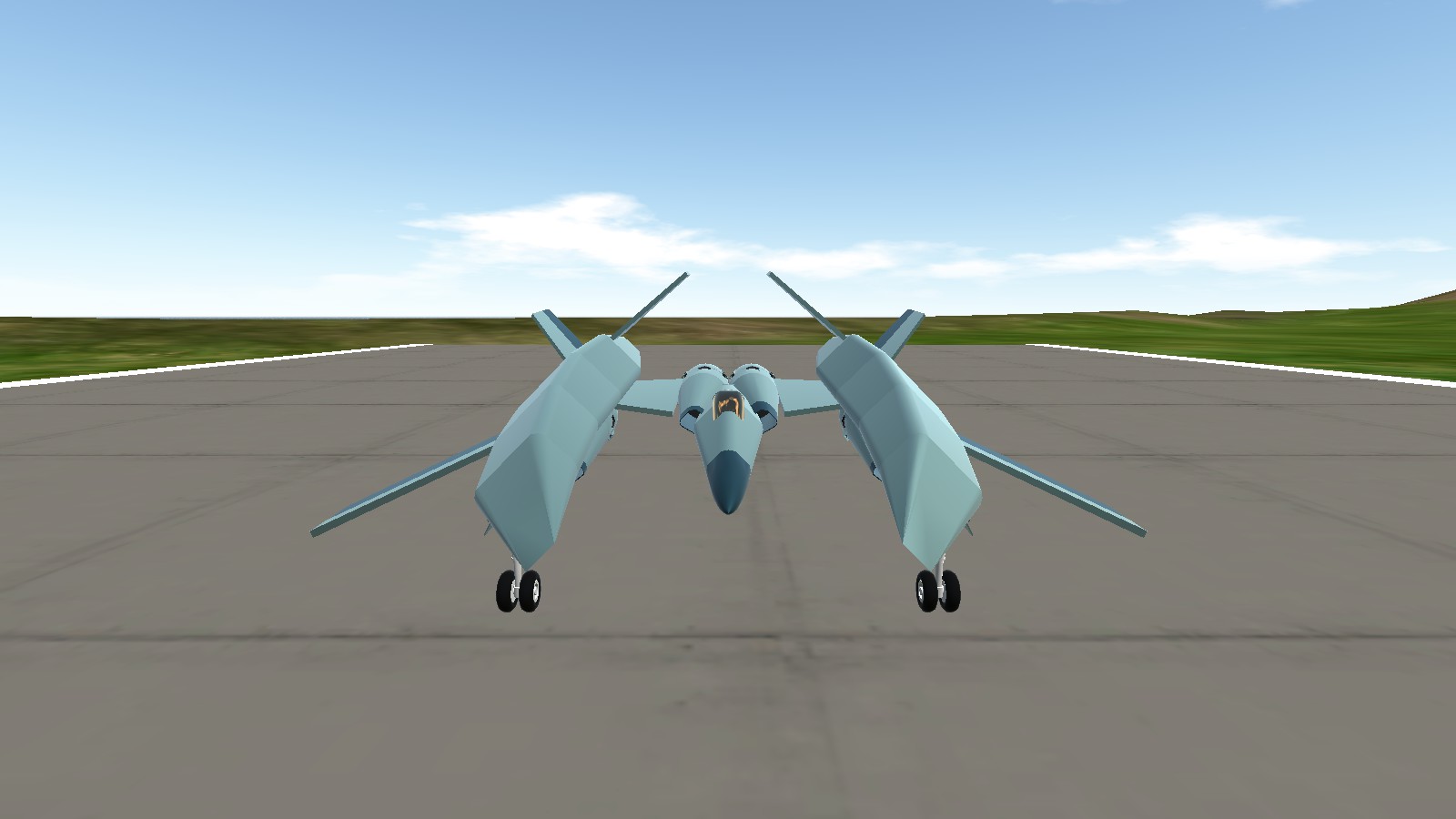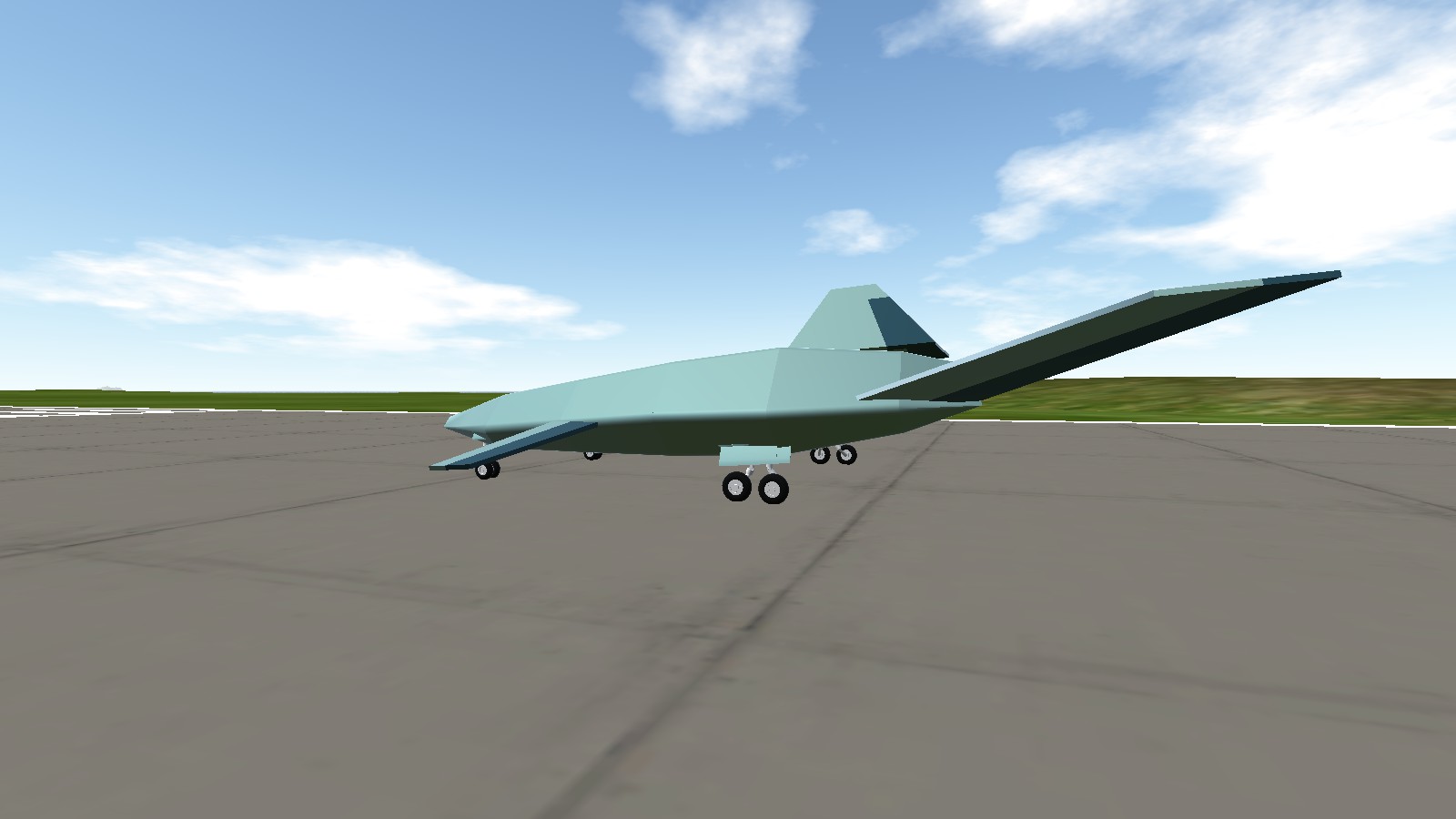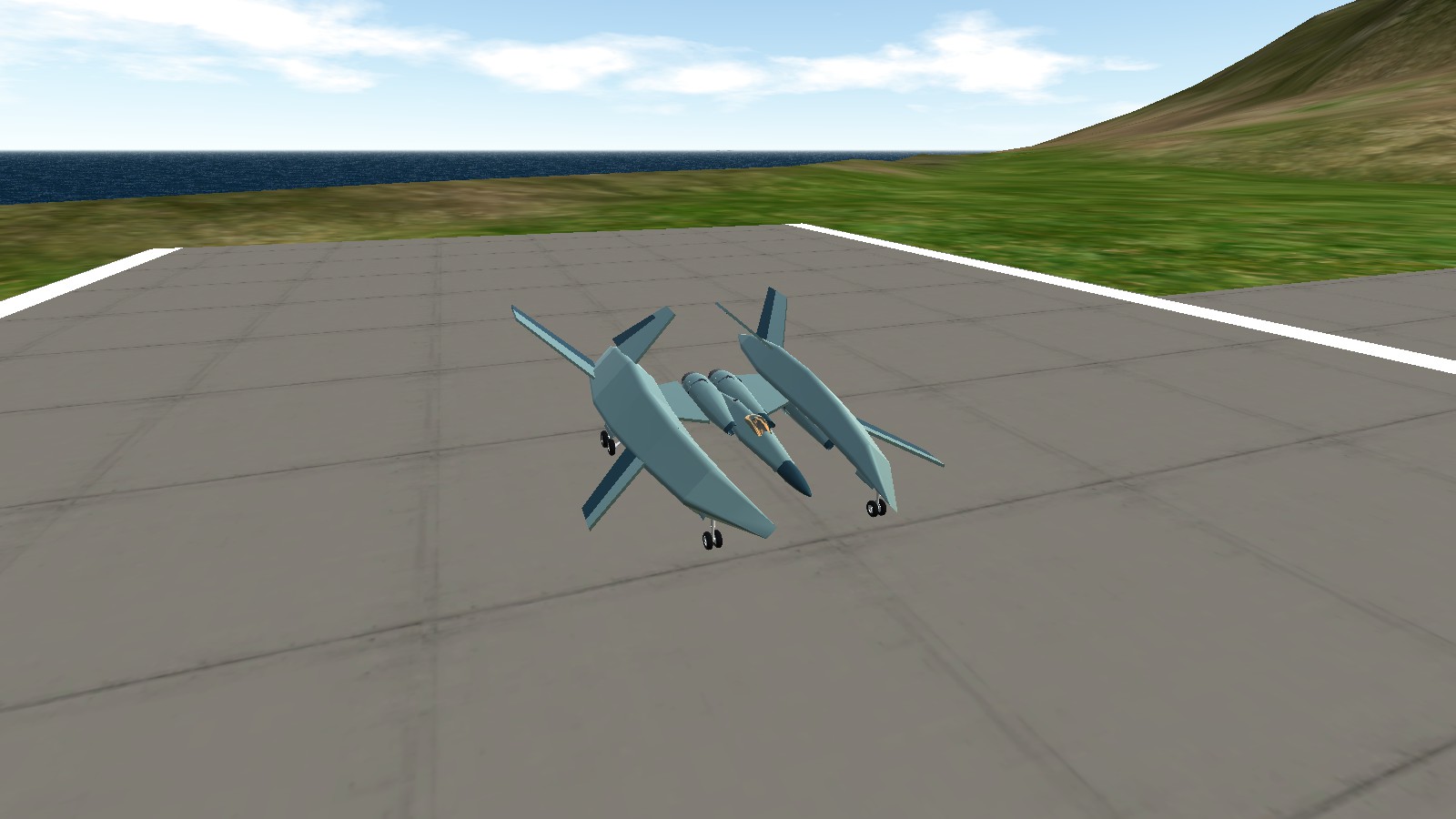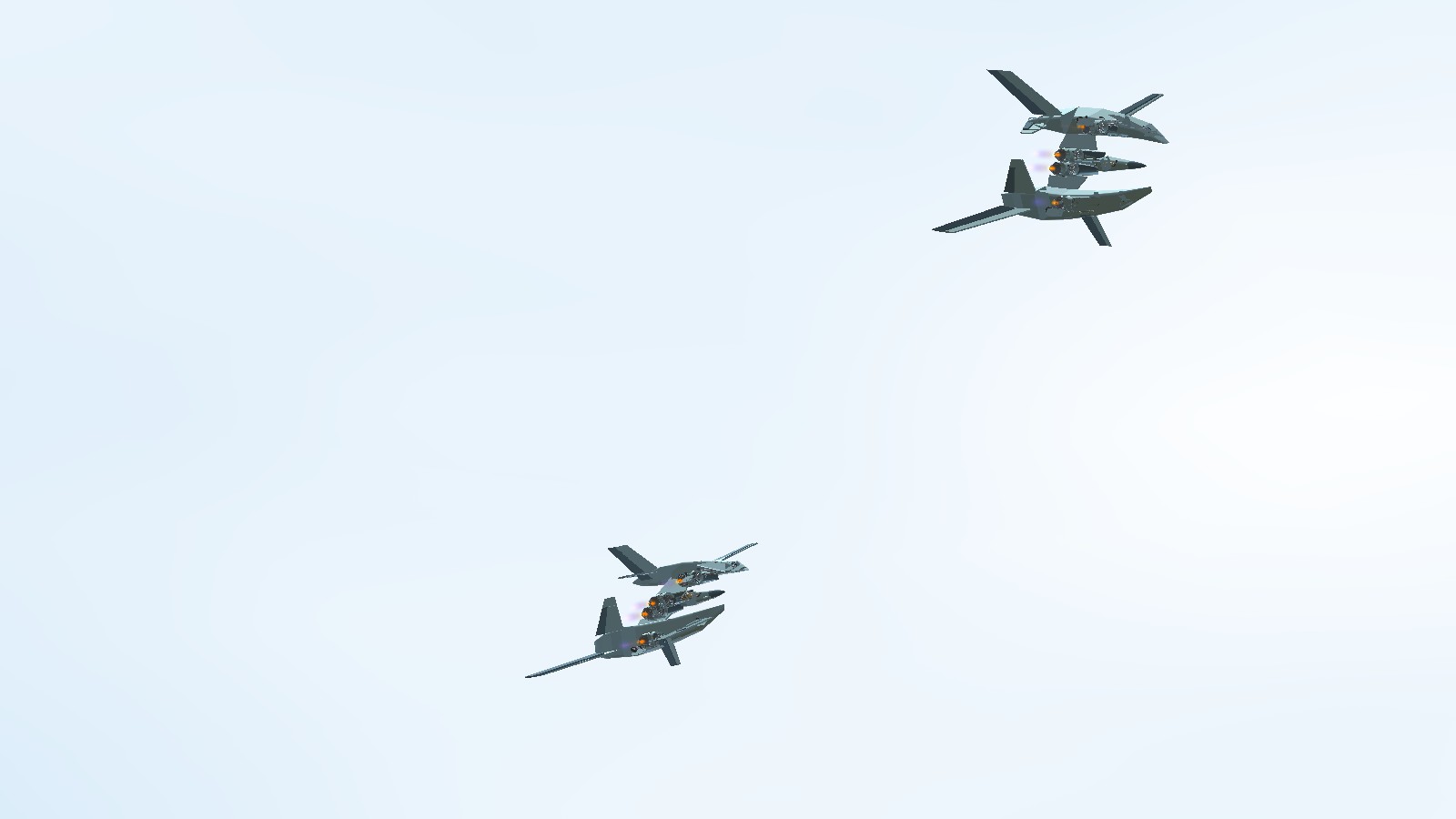 Specifications
General Characteristics
Predecessor

Simple Fighter Challenge (Closed)

Created On

Windows

Wingspan

38.4ft (11.7m)

Length

57.3ft (17.5m)

Height

14.2ft (4.3m)

Empty Weight

27,059lbs (12,273kg)

Loaded Weight

43,225lbs (19,606kg)
Performance
Power/Weight Ratio

3.119

Wing Loading

92.7lbs/ft2 (452.4kg/m2)

Wing Area

466.5ft2 (43.3m2)

Drag Points

7239
Parts
Number of Parts

50

Control Surfaces

8
---