Auto Credit
Based on JohnnyBoythePilot's
SimpleBell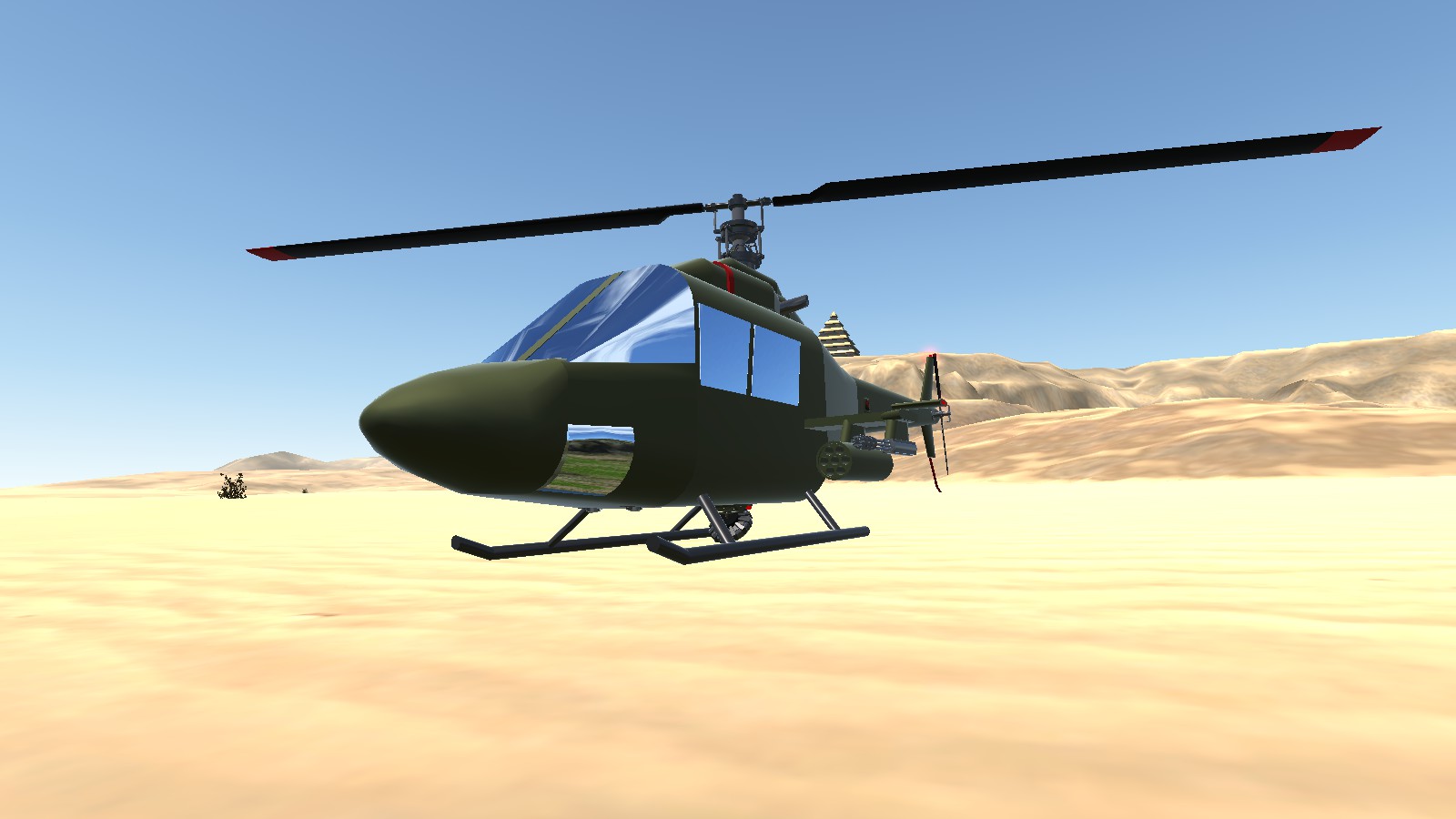 TacticalBell
A militarized version of my SimpleBell helicopter, armed with x2 AGM-114 Hellfire missiles, x14 unguided rockets, and x2 M61 Vulcan gatling guns for strafing. Also comes with chaff/flare dispensers and a winch coupled to a
magnet. A great little light-attack chopper on a budget!
OPERATIONS:
AG-1 = Hover Assist Mode
AG-2 + Trim = Winch Activate/Deactivate & Control
AG-3 = Activate/Deactivate Magnet
AG-4 = ---
AG-5 = ---
AG-6 = ---
AG-7 = Landing Lights
AG-8 = Nav, beacon, strobe lights
Throttle = Collective
VTOL = Throttle
VARIANTS:
Desert Scheme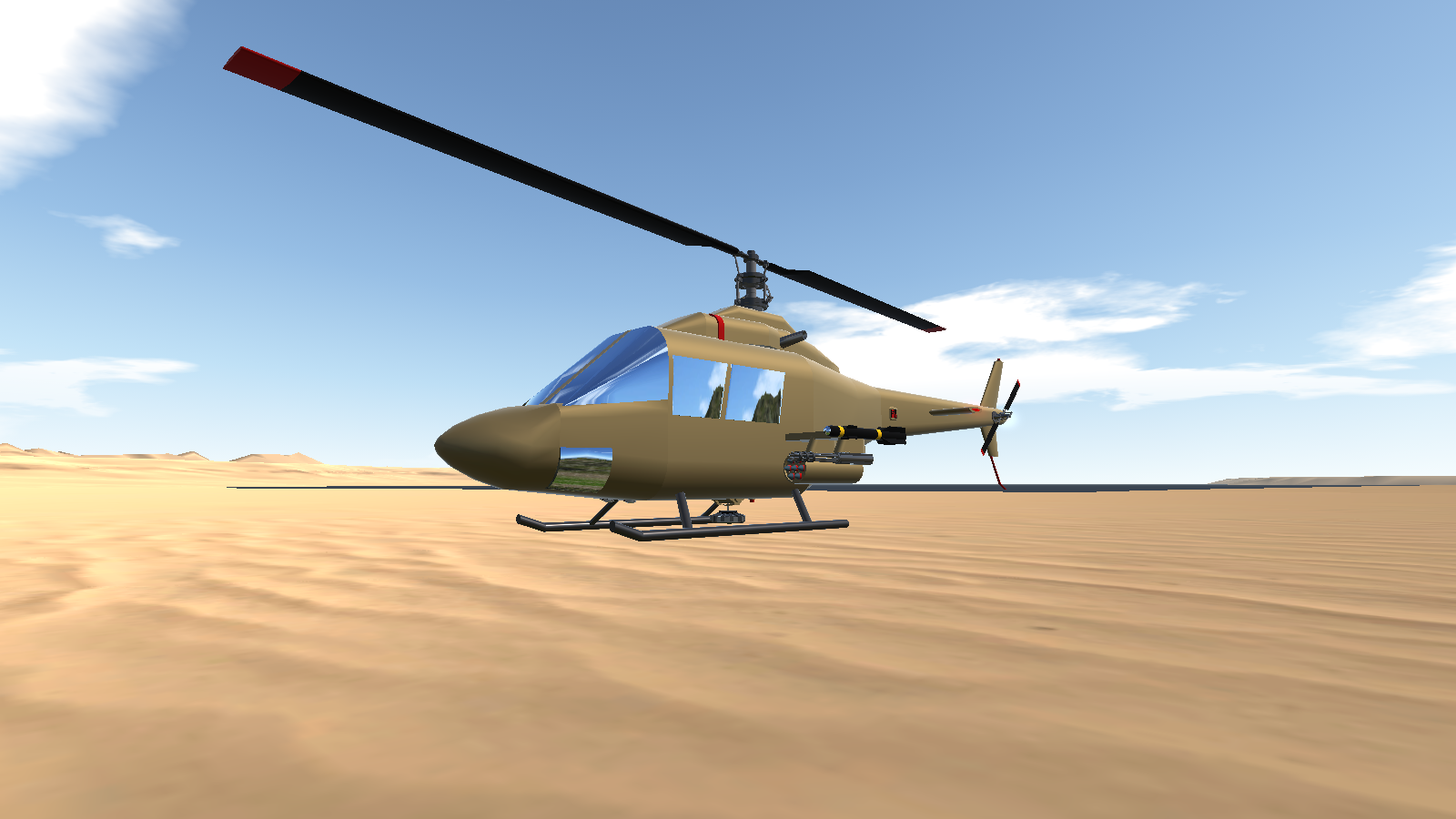 Black Ops Scheme


Navy Scheme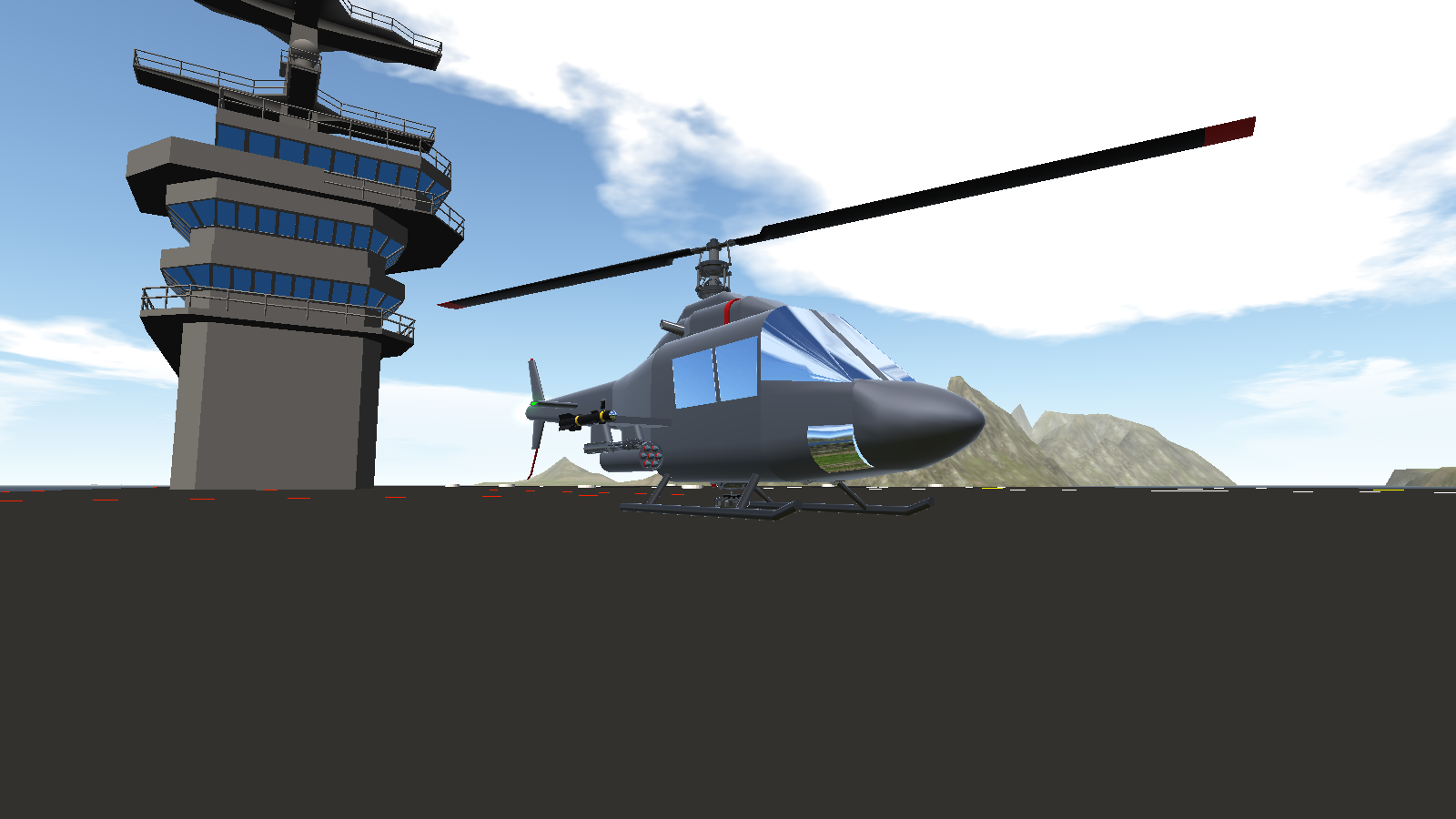 Enjoy!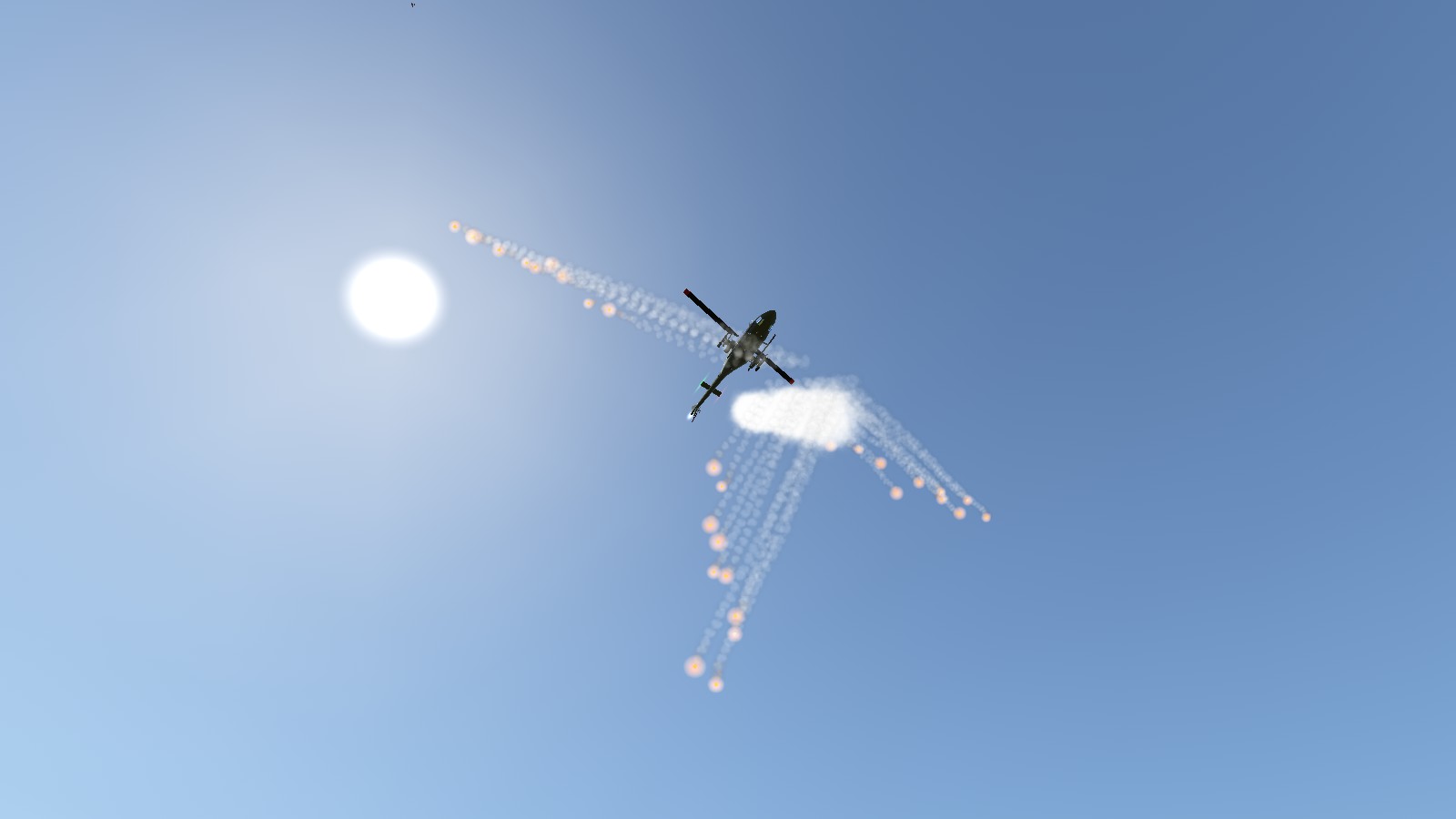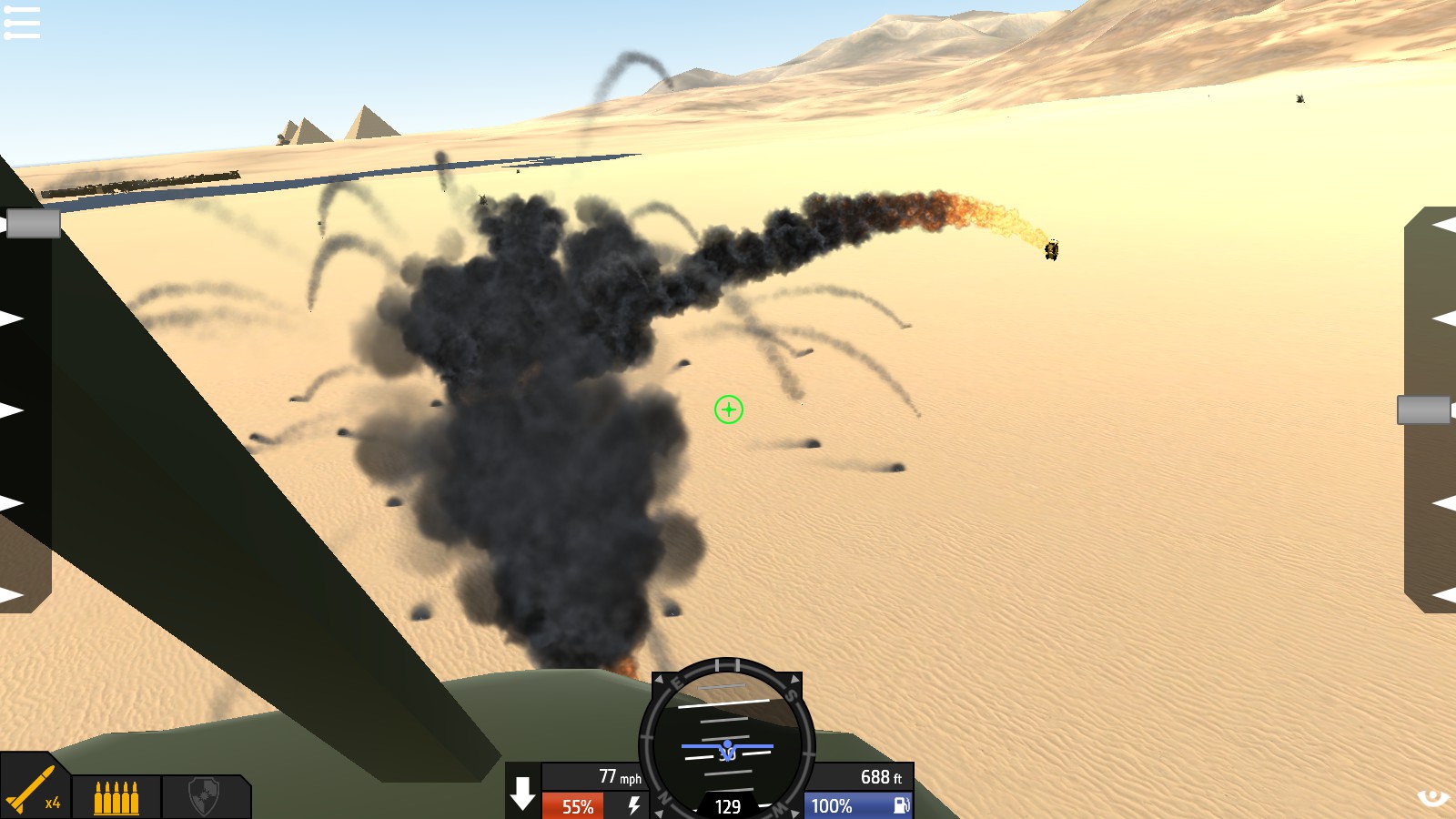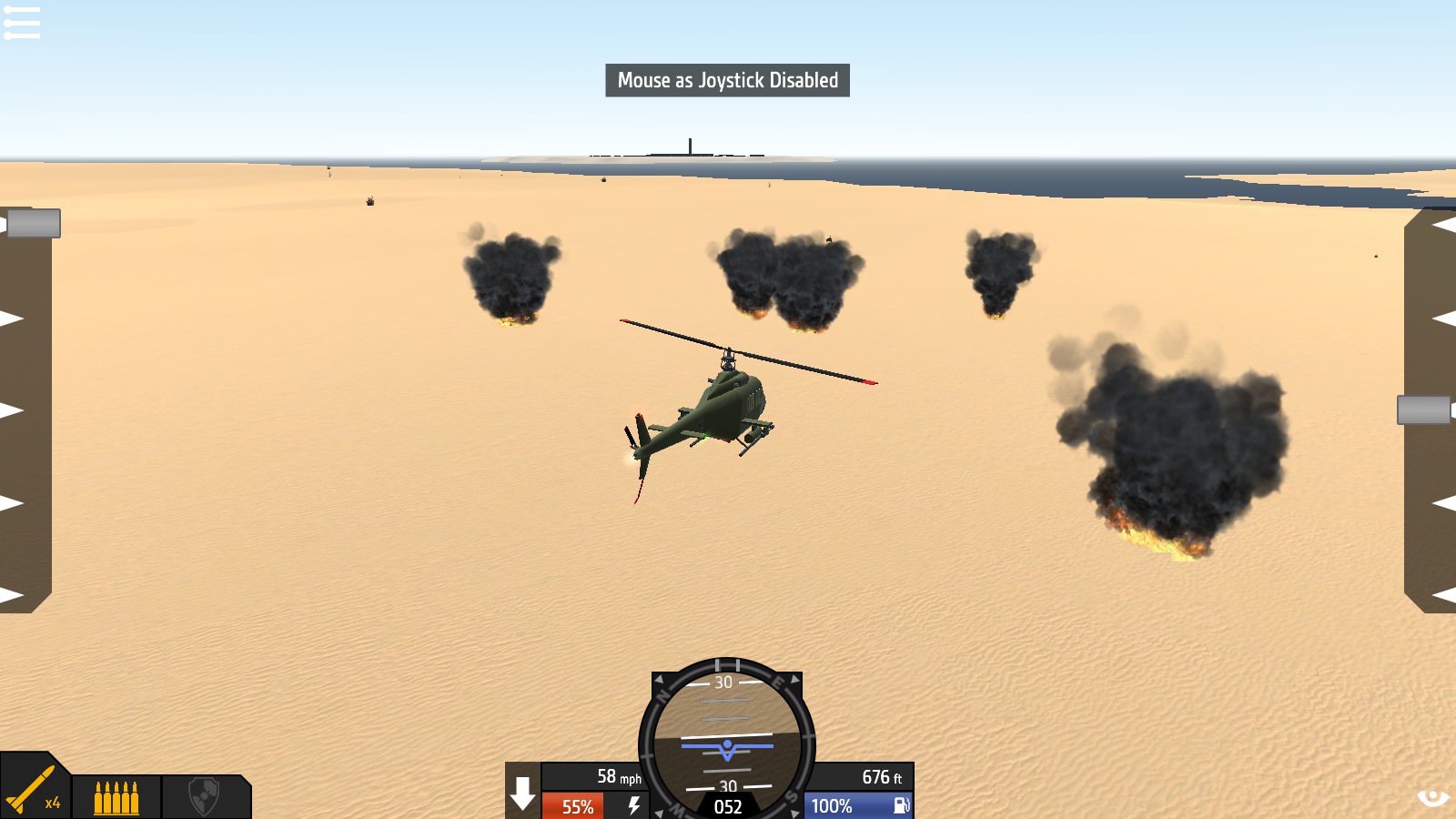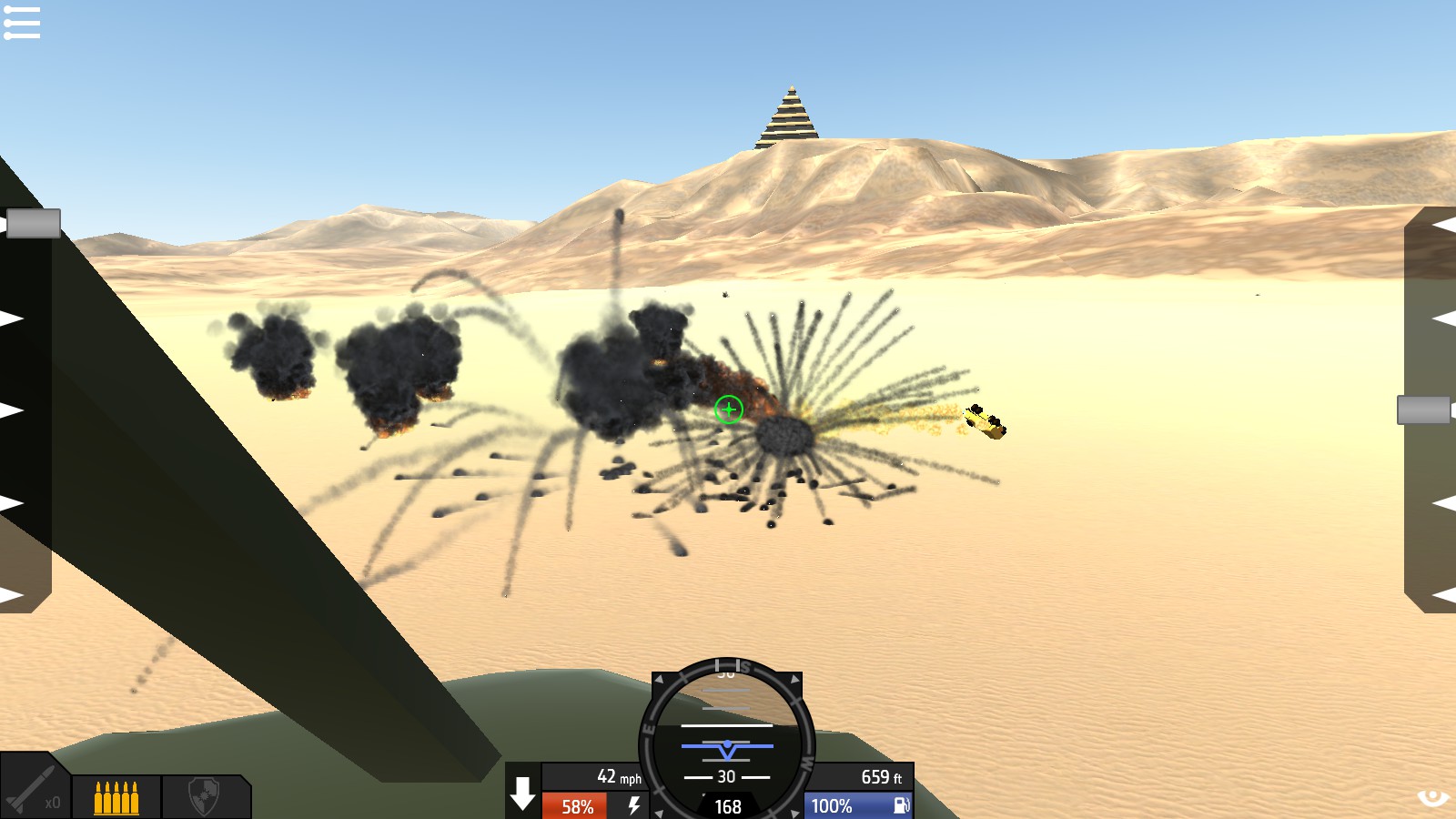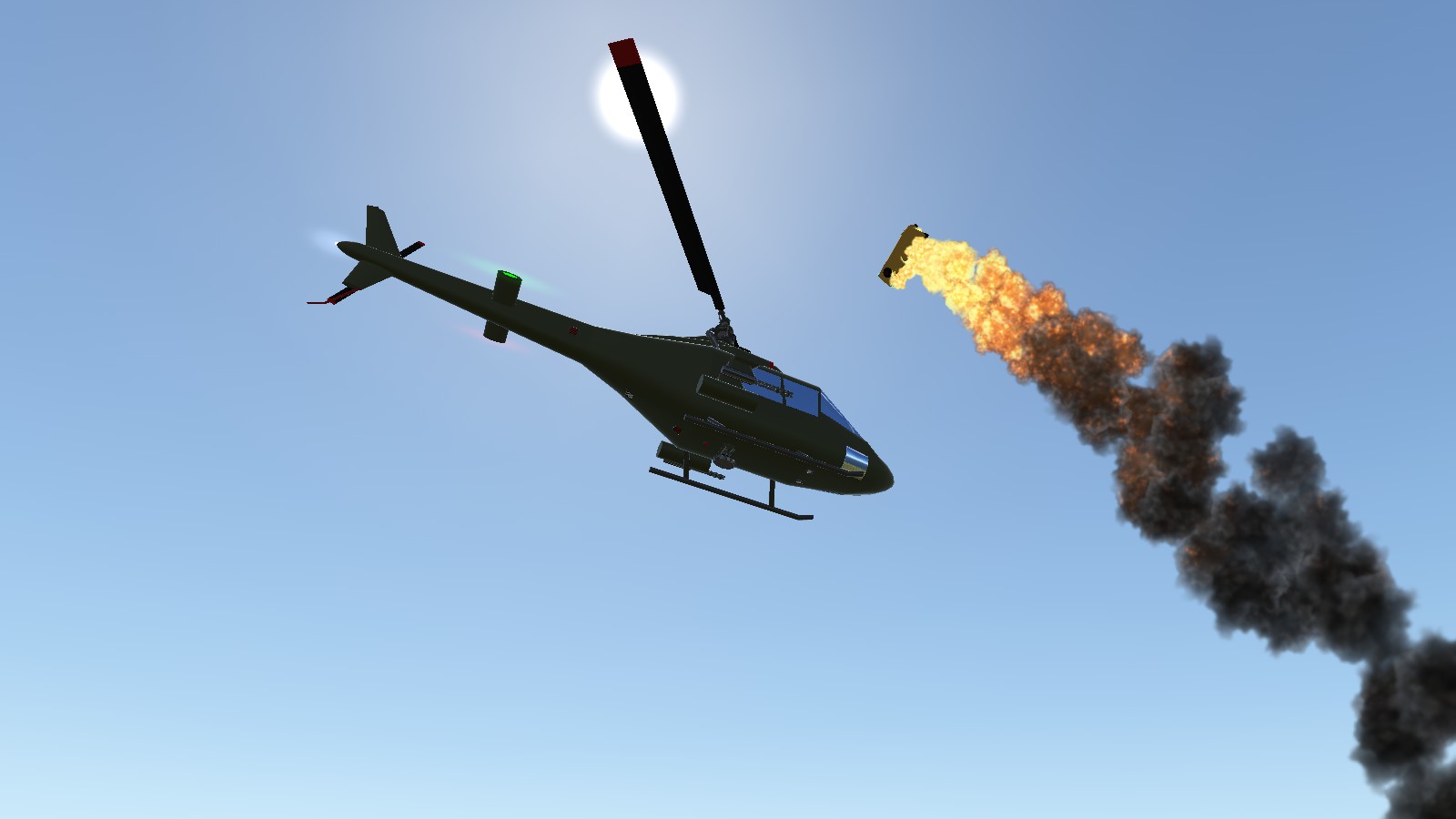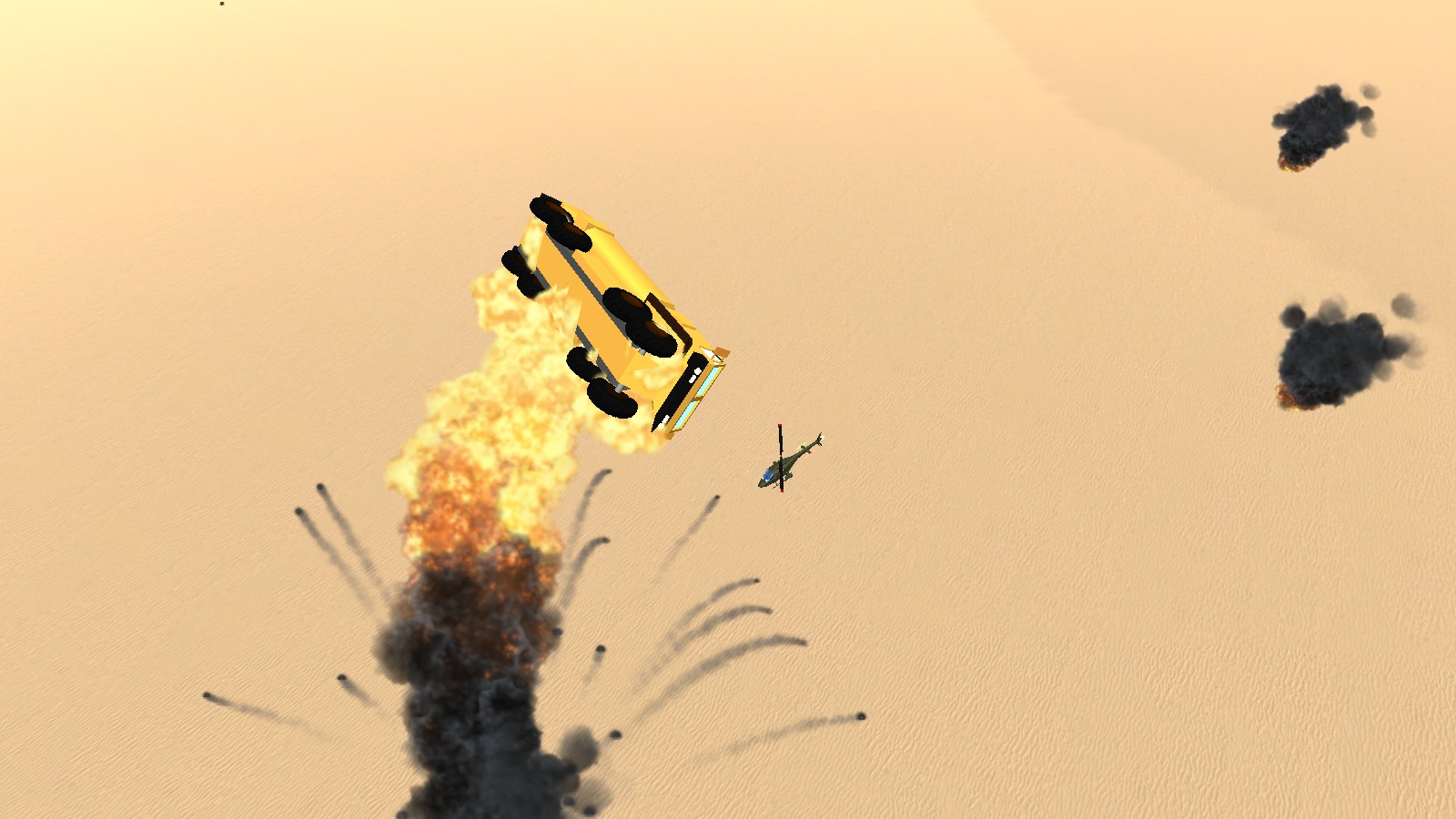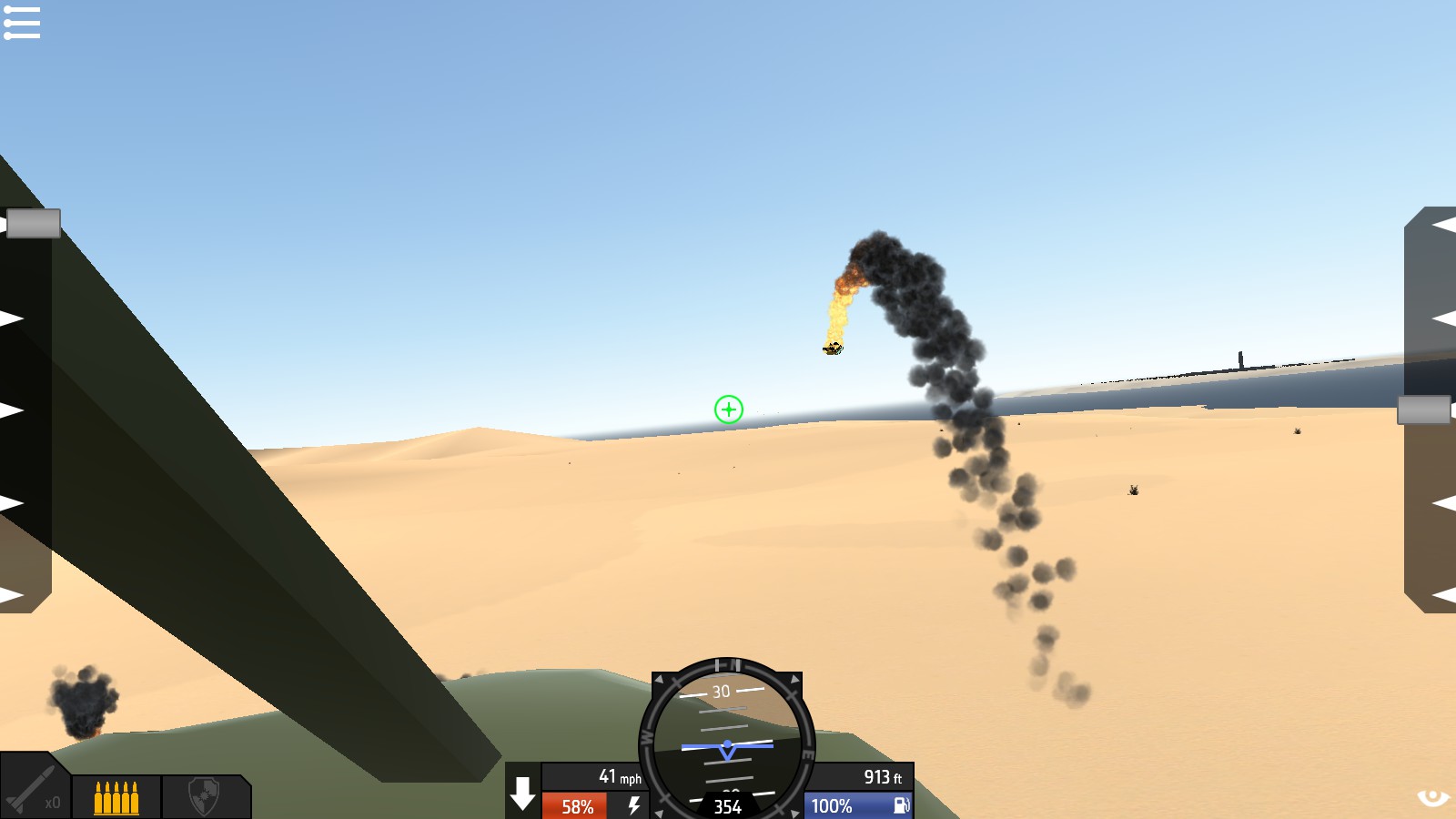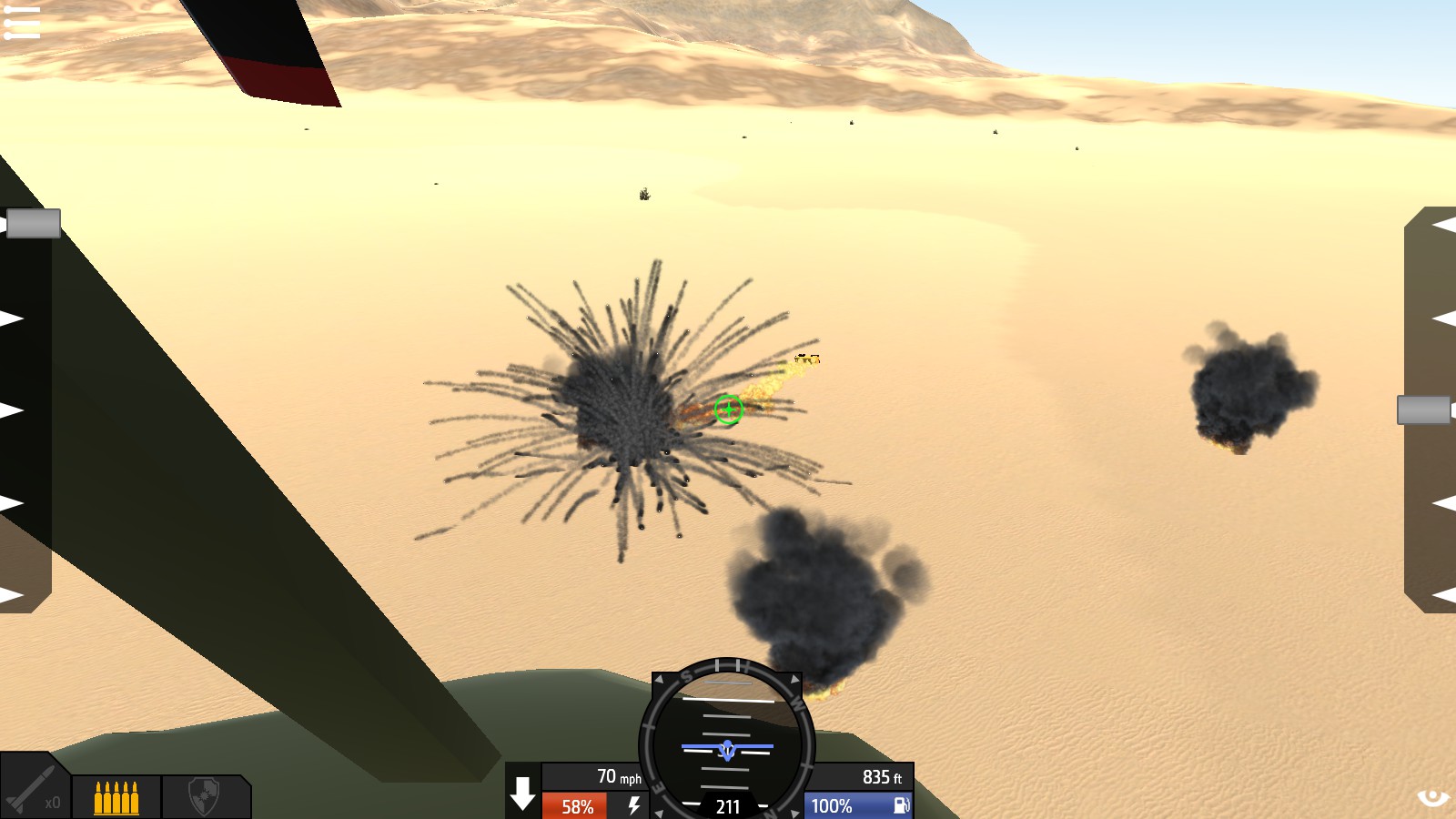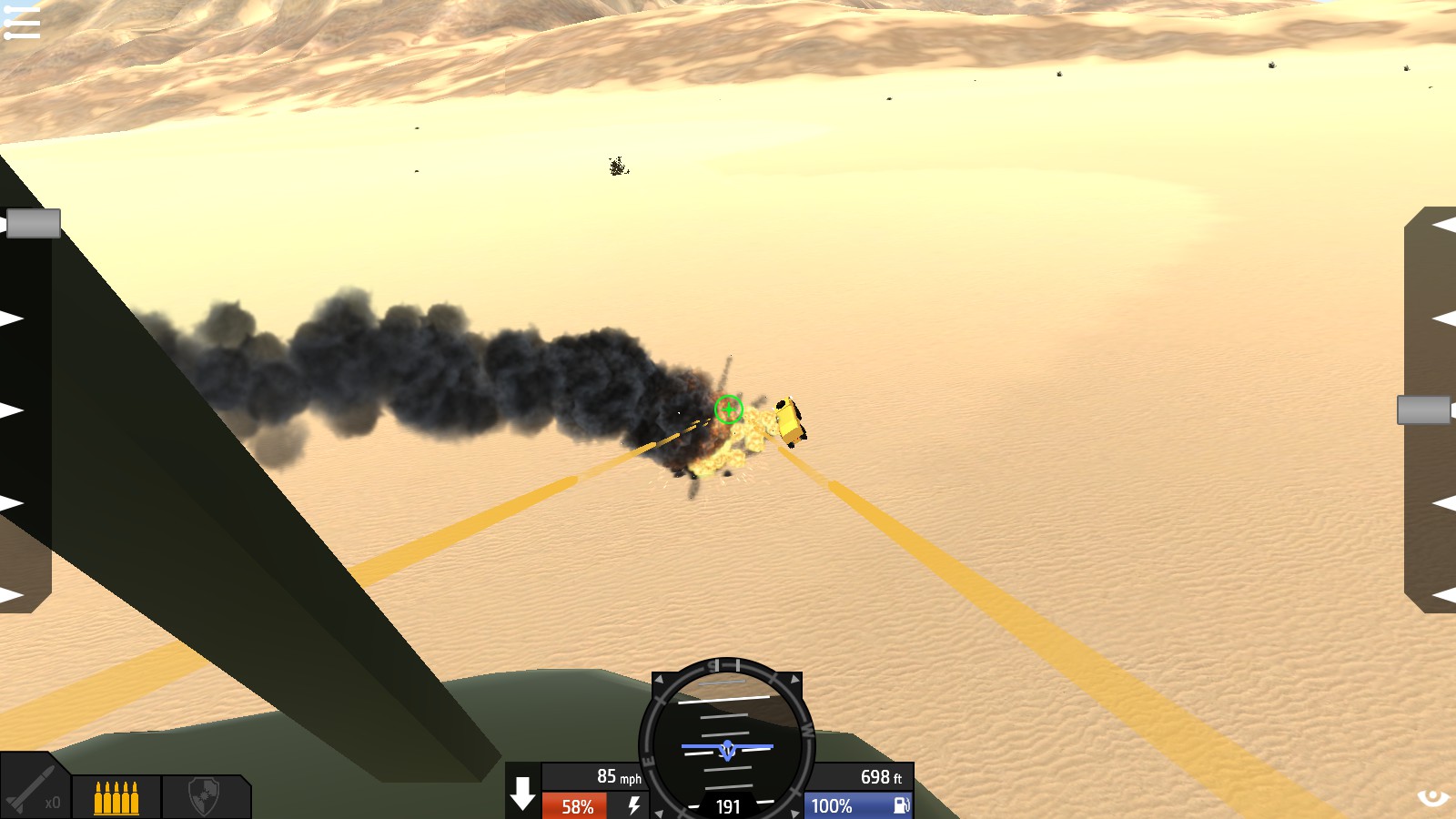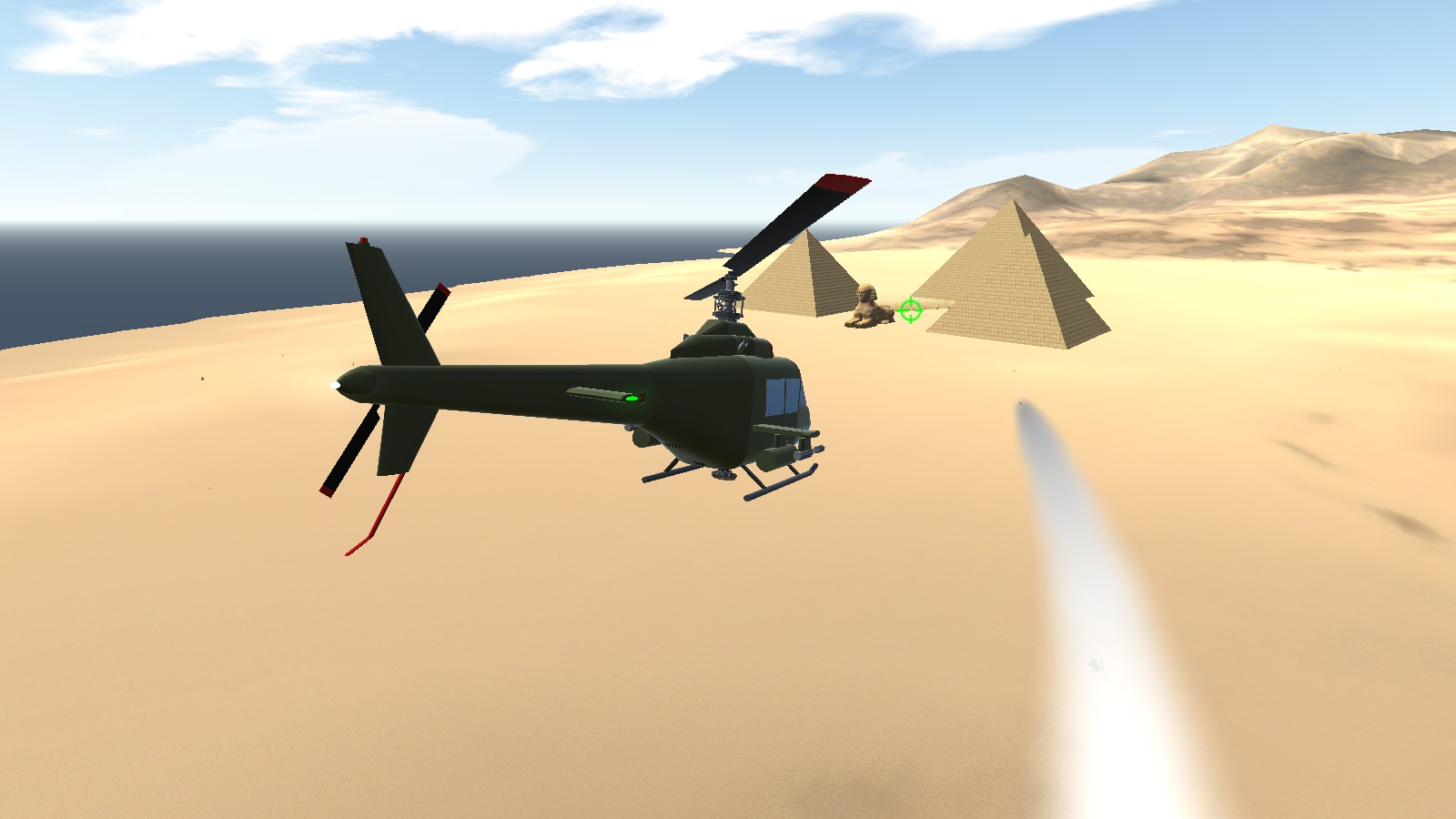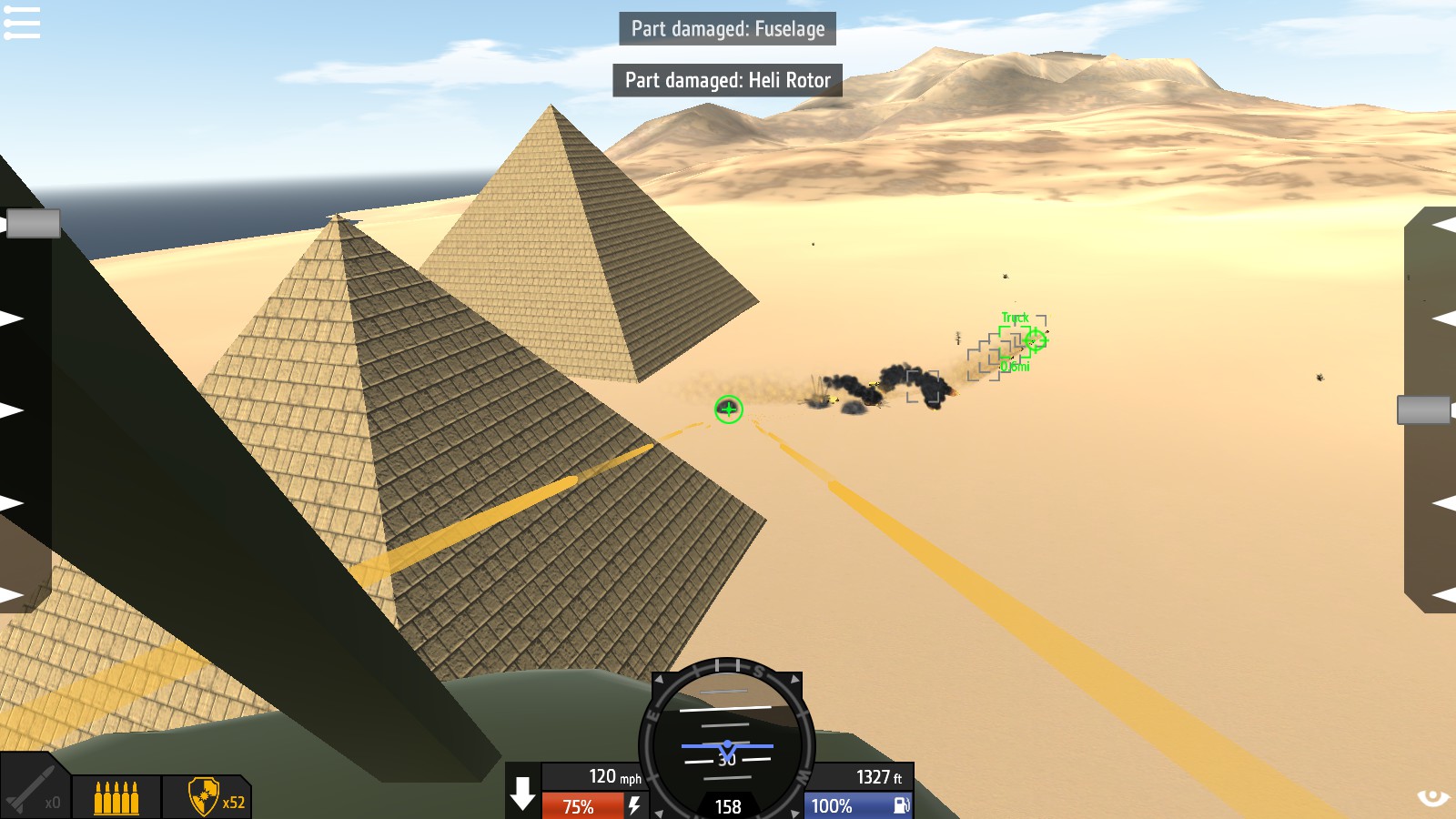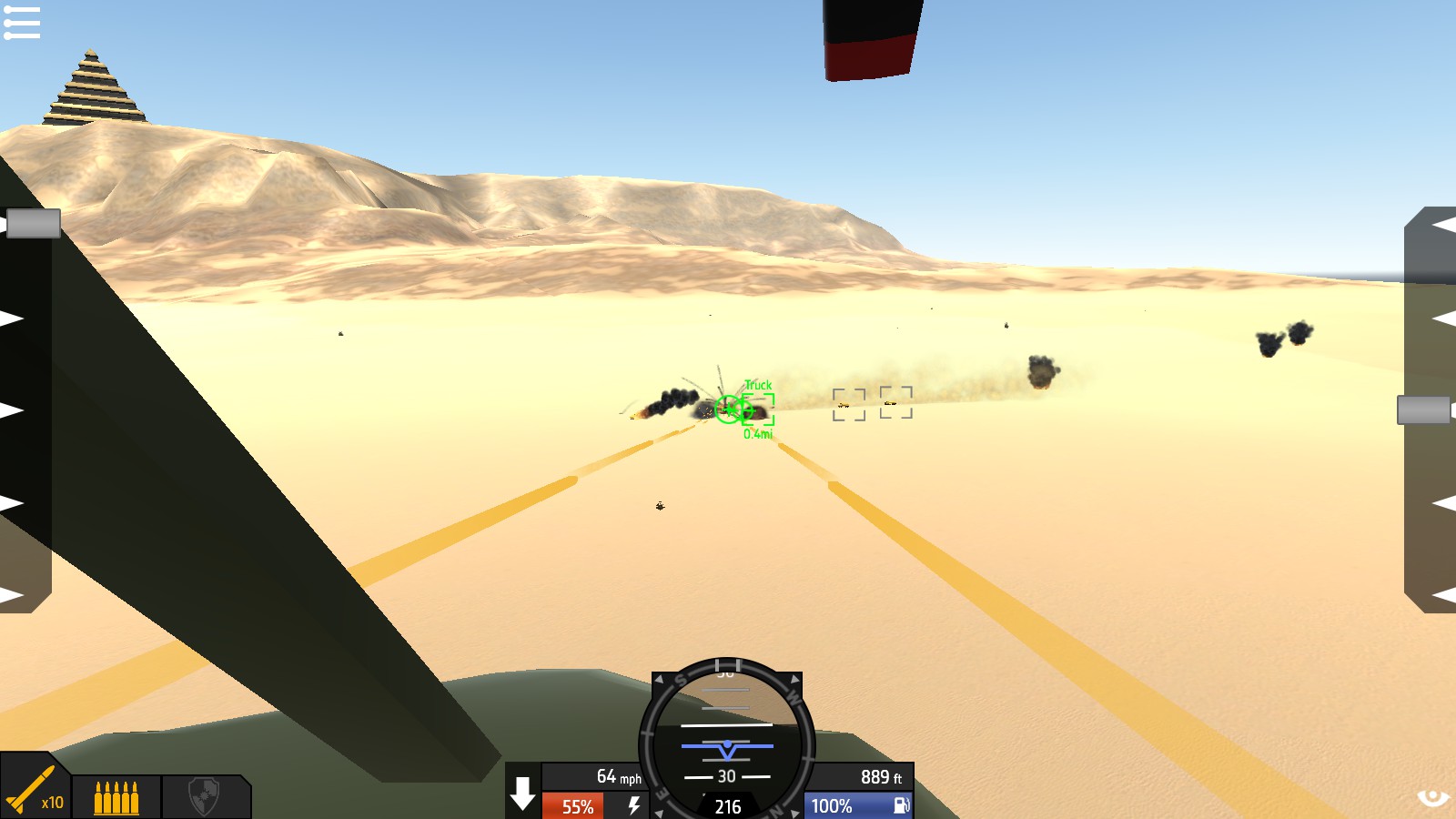 Specifications
General Characteristics
Predecessor

SimpleBell

Successors

4 airplane(s)

Created On

Windows

Wingspan

14.3ft (4.3m)

Length

50.6ft (15.4m)

Height

14.3ft (4.3m)

Empty Weight

8,706lbs (3,949kg)

Loaded Weight

11,920lbs (5,407kg)
Performance
Power/Weight Ratio

16.252

Wing Loading

1,107.4lbs/ft2 (5,407.0kg/m2)

Wing Area

10.8ft2 (1.0m2)

Drag Points

5766
Parts
Number of Parts

85

Control Surfaces

0
---