The Concorde in Singapore Airlines Livery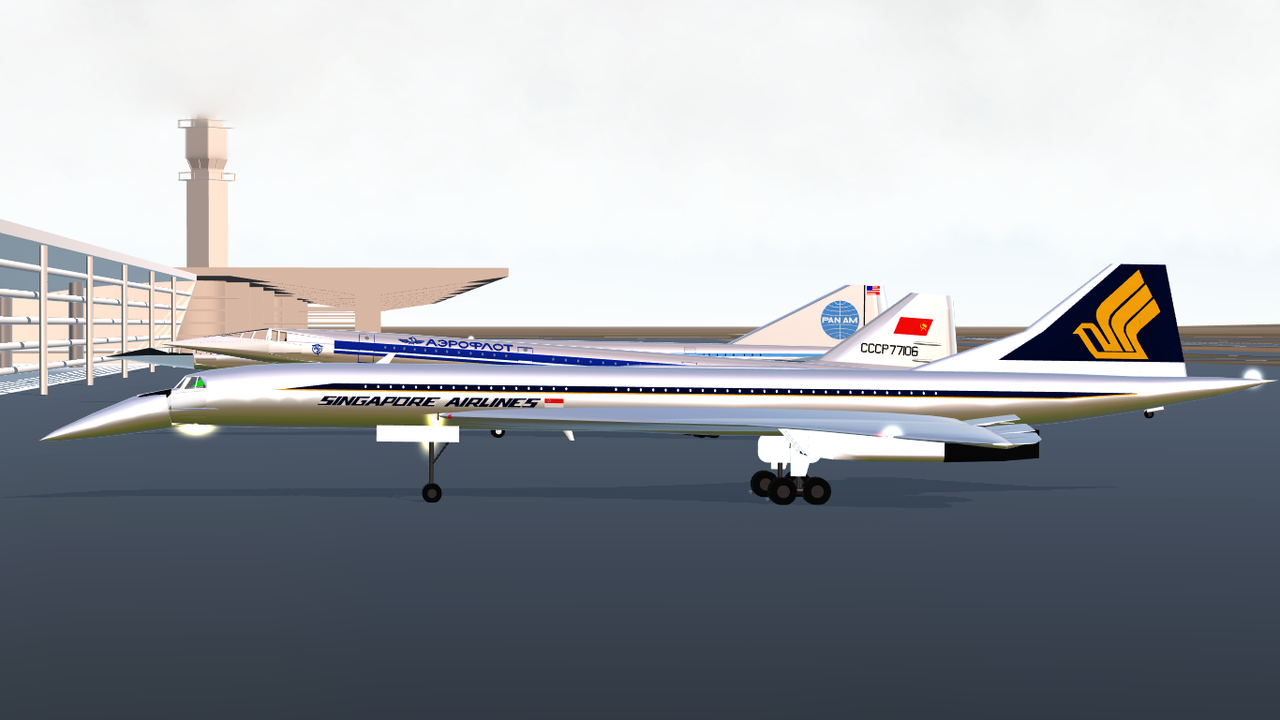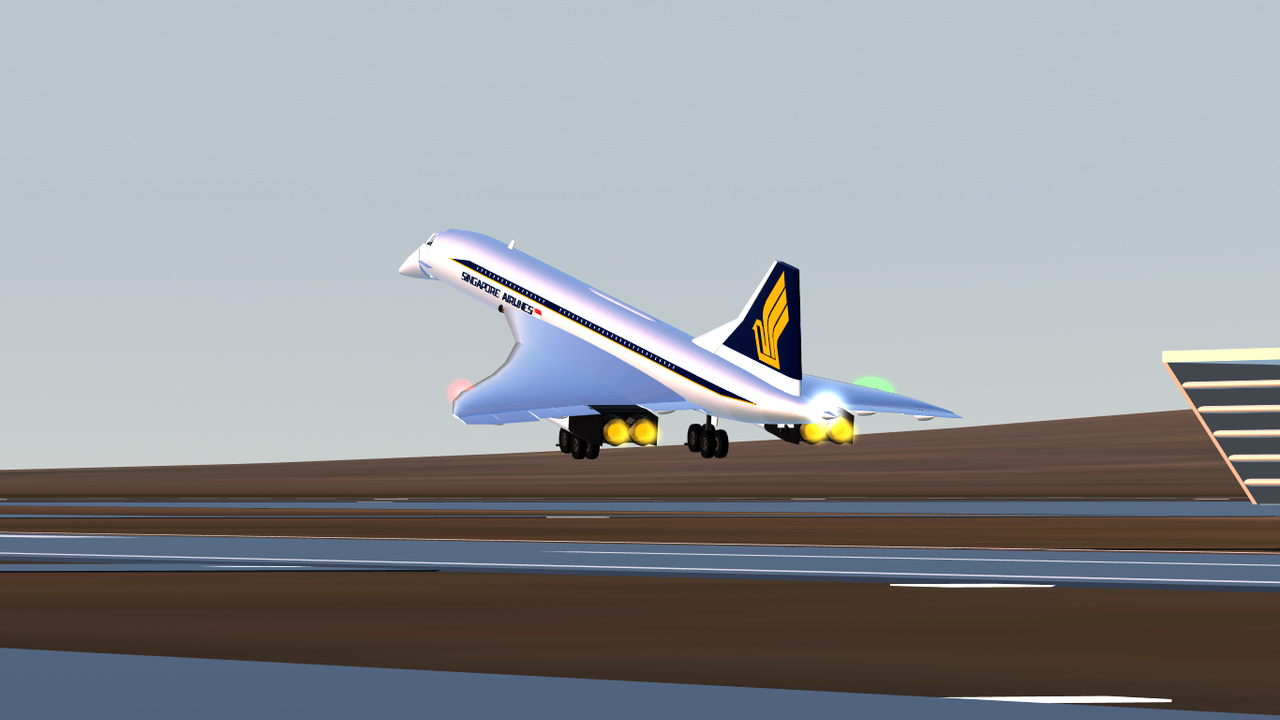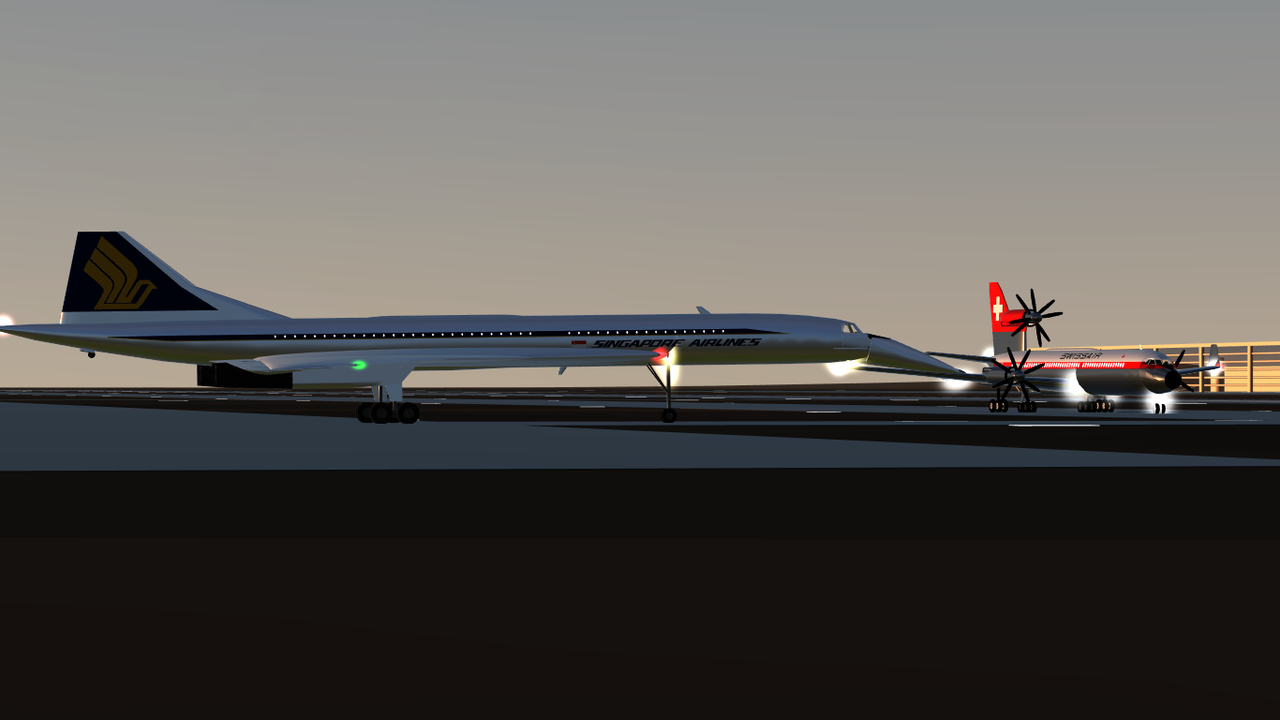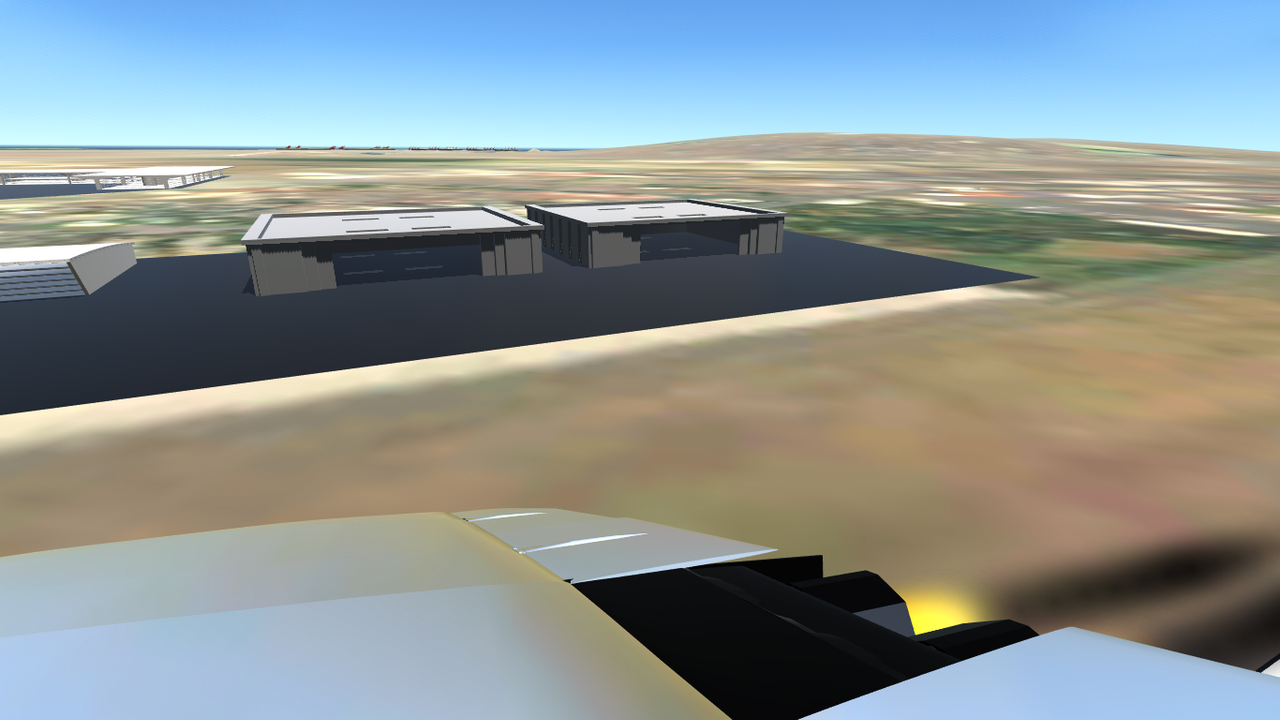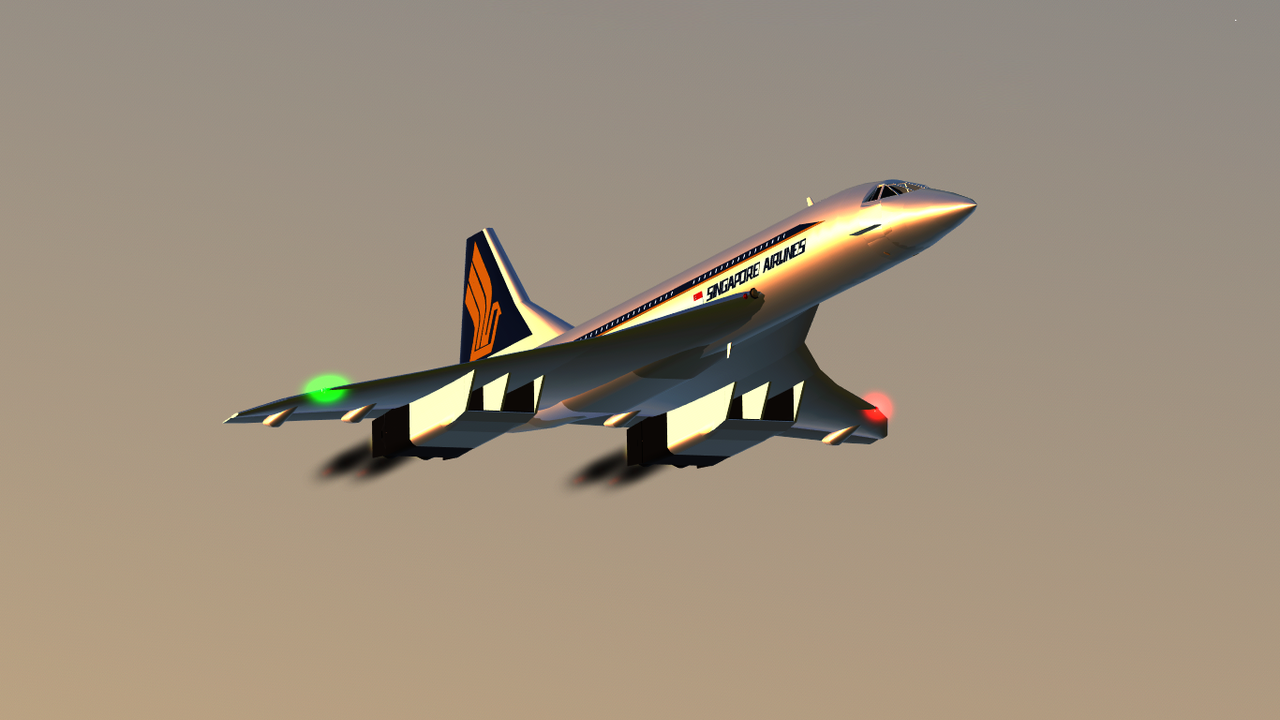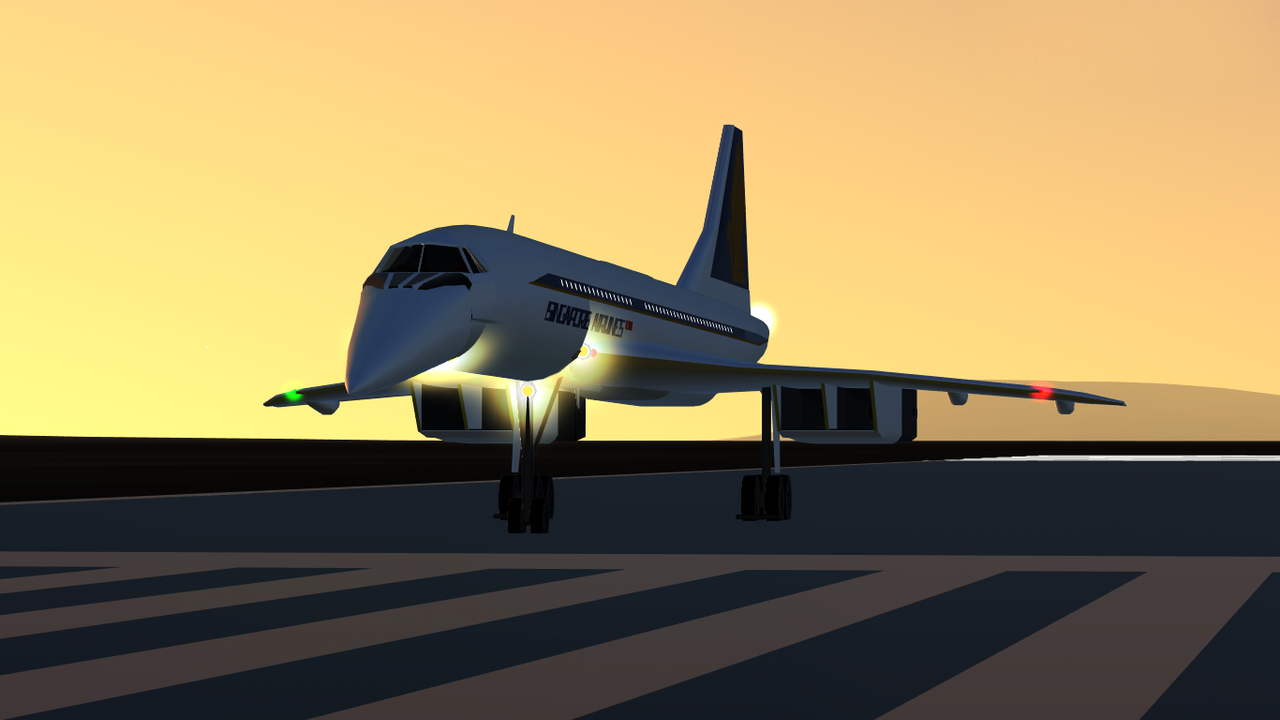 In the Cockpit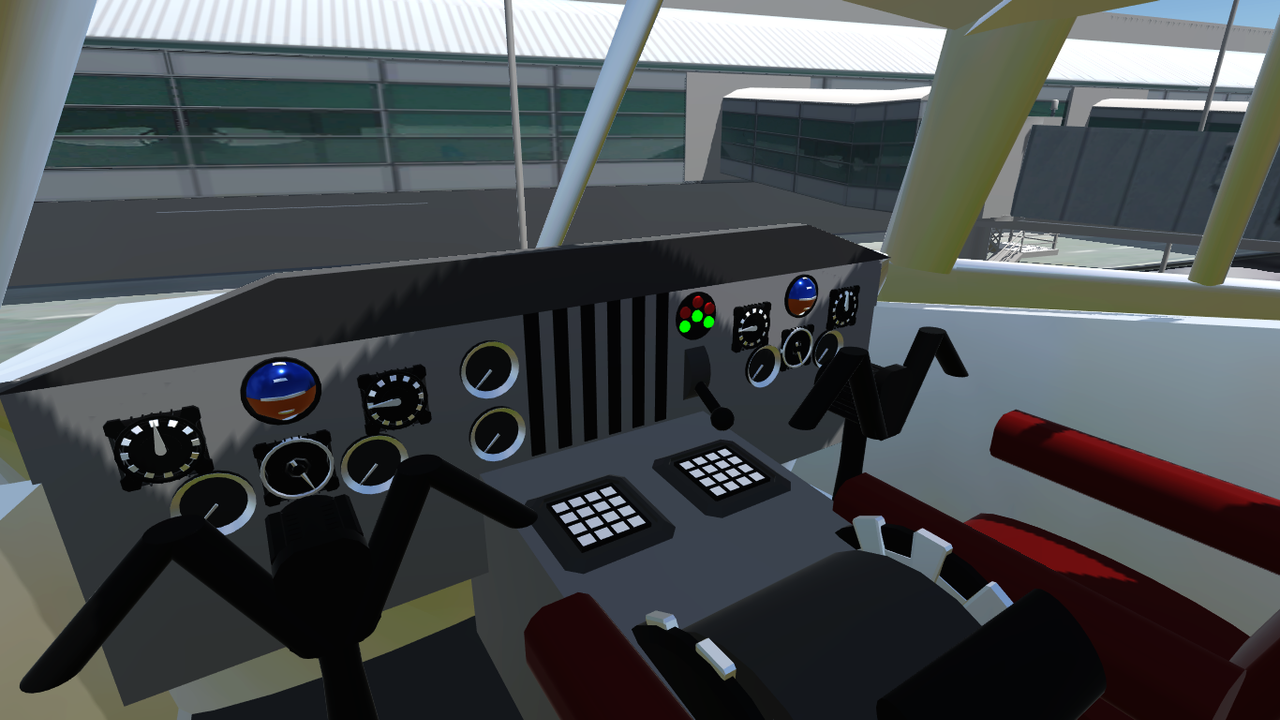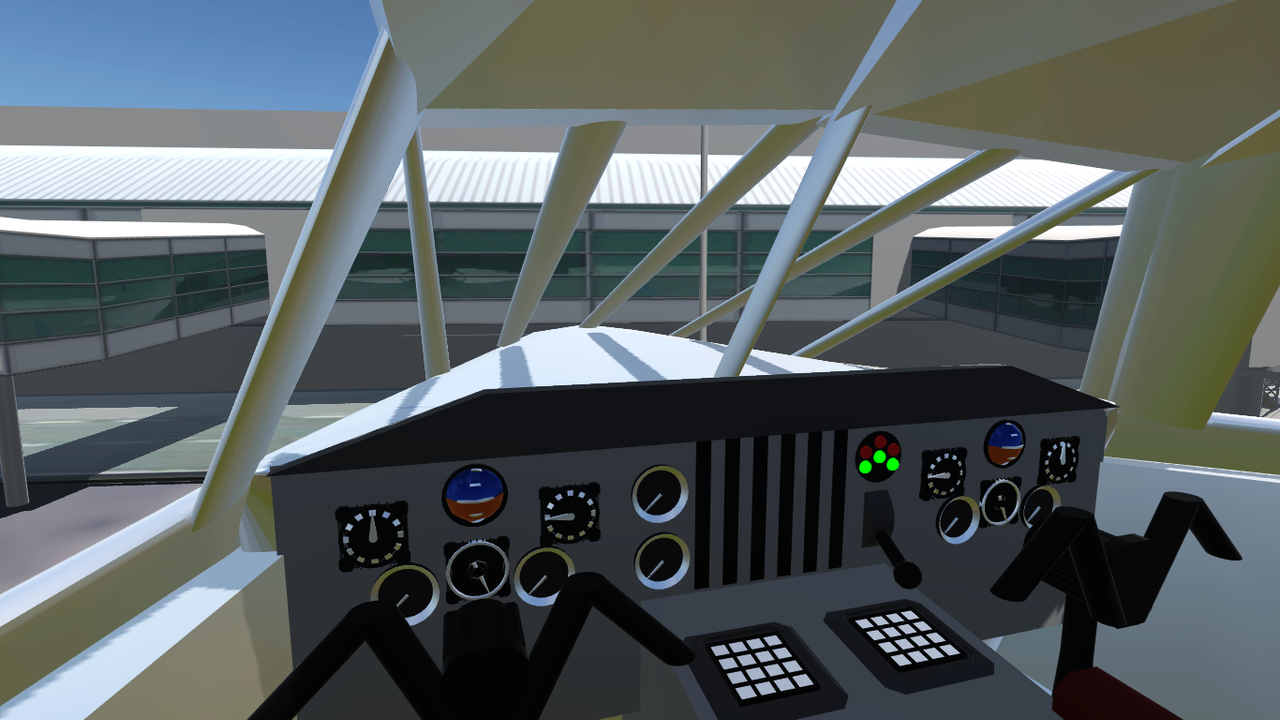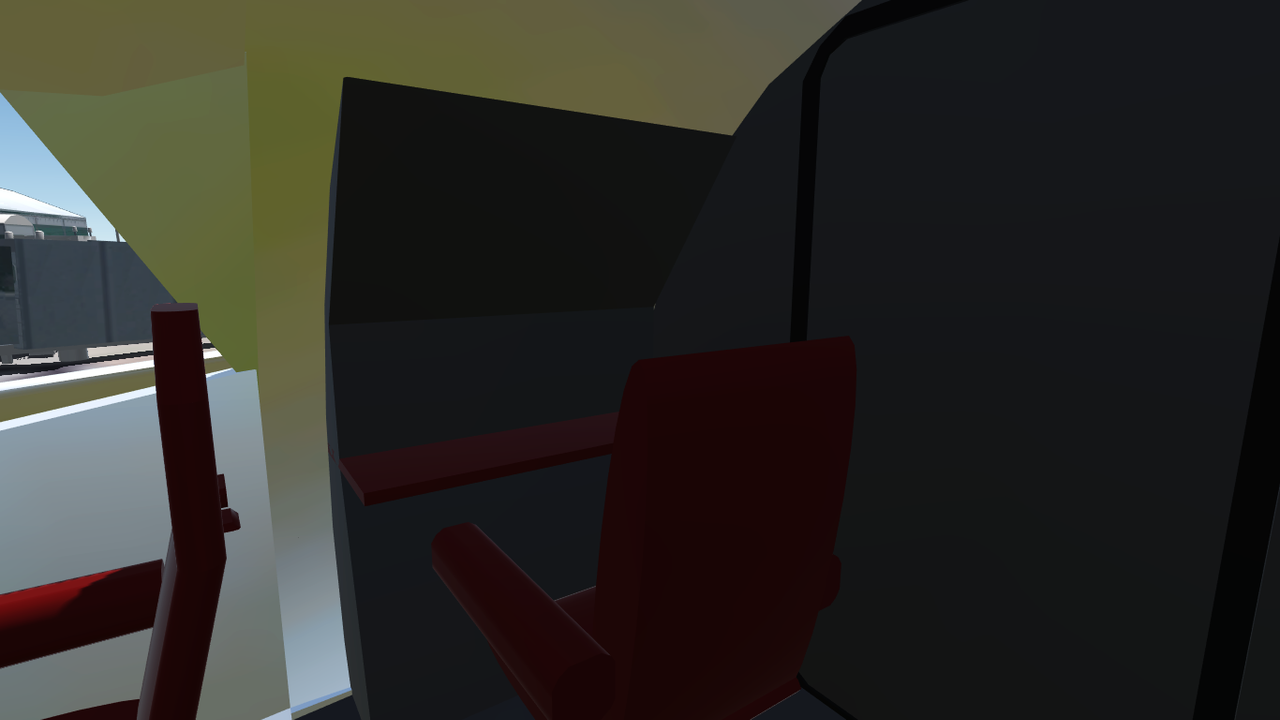 Night Time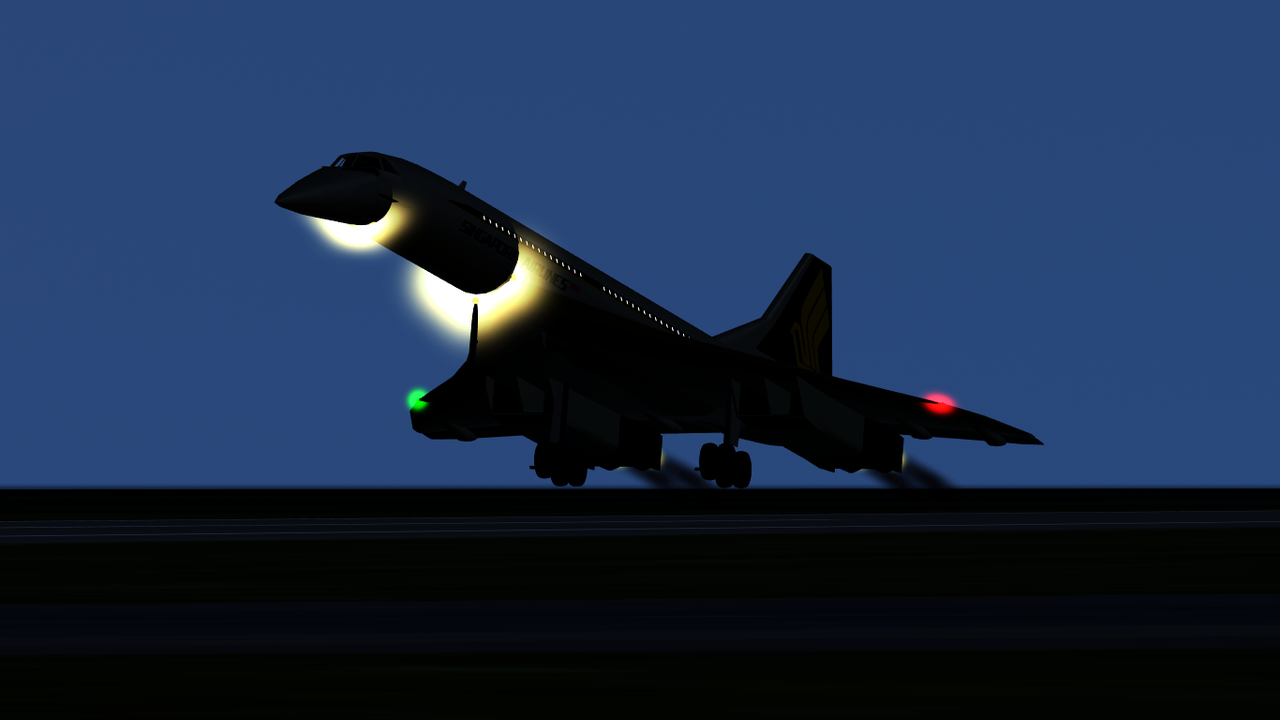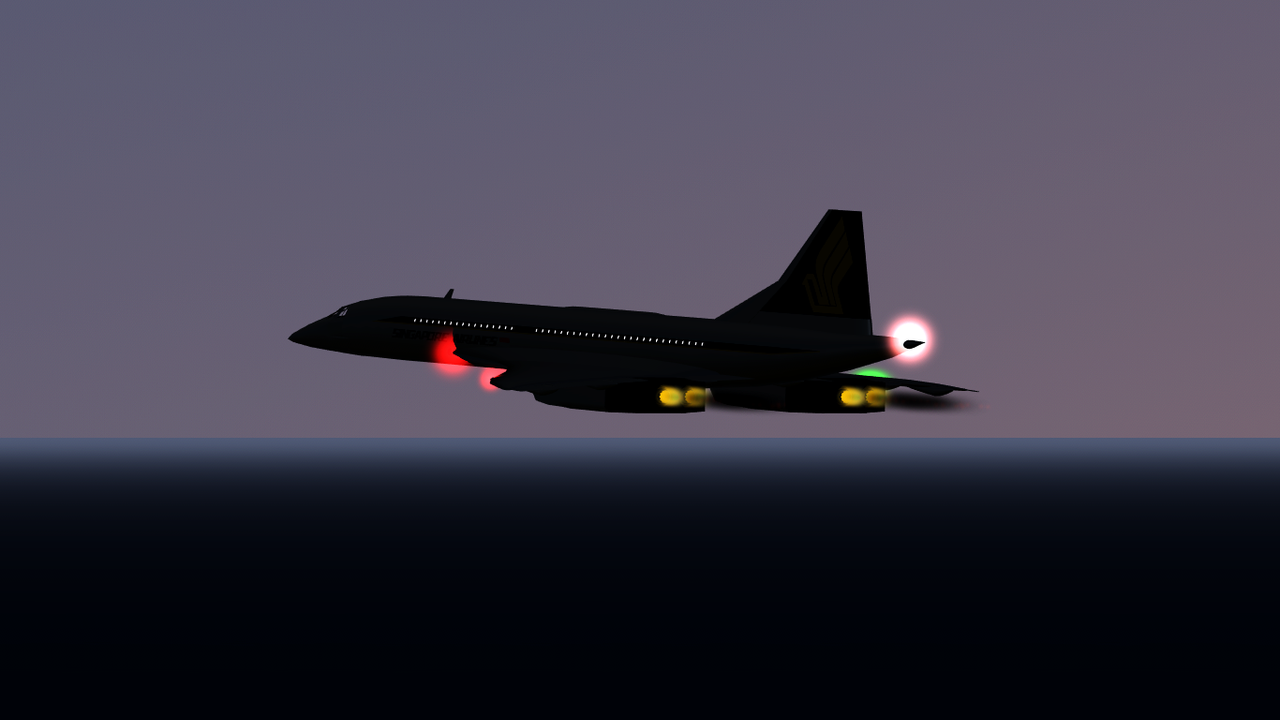 Controls
AG2......................Thrust Reverse
AG3......................Enhanced Taxi Steering
AG4......................Droop Snoot
AG5......................Autopilot
Landing Gear......Landing Gear & Landing Lights
VTOL....................Weight shift
Trim.....................Trim
This Concorde features
Singapore Airlines Livery
Functional Cockpit Interior
Working Analog Instruments
Illuminated Windows
Elevons
FT Engine Performance
Droop Snoot
ASBS
Note
Takeoff Speed...380km/h
Max Speed(18km@100%Pwr)...2236km/h
Stall Speed...170Km/h
Peculiar Performance
Landing Speed(5%Pwr).......220Km/h
Alt. to exceed 1000km/h...3000m
Due to the COM is more forward than COL, landings would be noticeably harder, that is why weight shifts with VTOL in this Concorde like the actual thing. For Takeoffs and cruise: Set VTOL to +1 or highest to negate pitching up movements, for landings: Set VTOL to - 1 or lowest to shift the COM much closer to COL, to ease and improve control surfaces response.
This Concorde is just like the real thing; A complex piece of engineering. More Funky Trees coding has been put in this project than in all of my other projects as engine performance is the biggest concern in this project; Too weak at ground and at steep pitch angles, and powerful at high altitudes and level flight.
This code:
 (clamp((((AltitudeAgl/ 10000) - 0.0075) * (Throttle)), 0, 1.25))/ (clamp((PitchAngle/ 15), 1, 15))

Is what is utilised to achieve the desired engine performance. Here are the variables explained:
10000: This is the AltitudeAgl when the engine would reach full power to overcome 2000km/h.
0.0075: The AltitudeAgl variable as to when the FT would kick in, in this case its 75m as 75/10000=0.0075. In case of 7628m dividant, it would then be 75/7628=0.009832.
1.25: The 'max' in the Engine, so in this case. The min/max in the engines are 0/1.25. If your max is 1 in your engines, then max would be 1 in the clamp(x, min, max) operator.
15: The angle of the aircraft to which the engine loses power. Both must be the same digit! clamp((PitchAngle/ 15), 1, 15). It is important that in this formula, the 'min' stays at 1 as below that would be decimals which instead of decreasing the power, it multiplies it.
Be aware though that if you are using this formula, that your aircraft weighs almost the same as the real thing, or more because if its too light, it could accelerate like a rocket even at 90° Pitch due to the nature of the formula increasing power for every increase in altitude.
The timing for droop snoot is easily achieved by using the smooth operator, setting all to the same increment and all have the speed set at 100%. Although since it uses a smooth function, it will not work on any updates prior to 1.9.204.
I would have went for Air France or British Airways for the livery but since the majority of Concordes in this site offers said liveries, I went ahead with Singapore Airlines to offer something new and everyone could enjoy rather than something already existing.
Specifications
General Characteristics
Created On

Windows

Wingspan

82.7ft (25.2m)

Length

207.3ft (63.2m)

Height

41.4ft (12.6m)

Empty Weight

-4,734,385lbs (-2,147,483kg)

Loaded Weight

181,451lbs (82,305kg)
Performance
Power/Weight Ratio

1.3

Wing Loading

43.7lbs/ft2 (213.5kg/m2)

Wing Area

4,148.8ft2 (385.4m2)

Drag Points

24019
Parts
Number of Parts

733

Control Surfaces

7
---