Hello everybody
There is not much to talk to, so let's go straight to the point.
INSTRUCTION
TRIM-ups
When landing, the power of engines is set at ~ 35-50%, the approximate speed of 280 km / h (in miles do not know).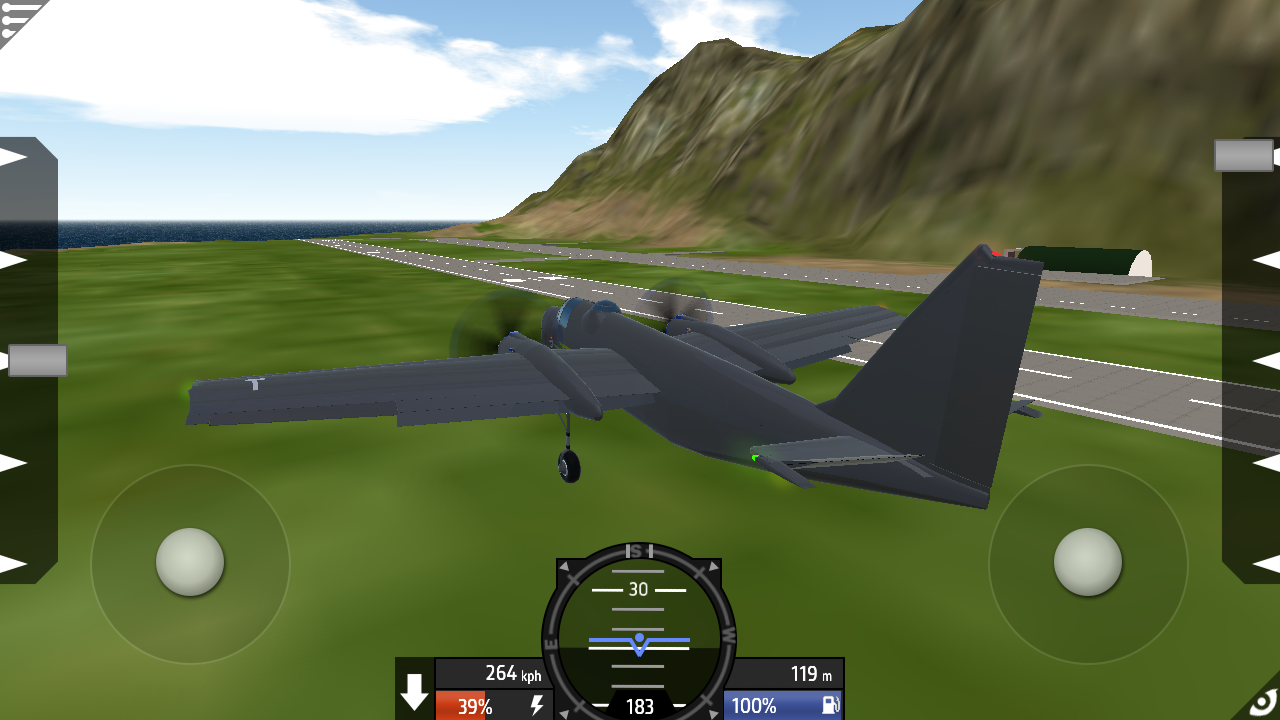 The bomb hatch opens onto AG-2, and resets all bombs at the same time to the AG-1, sorry for such a little confusion.
AG-8 is a light bulb.
Specifications
General Characteristics
Created On

Android

Wingspan

96.4ft (29.4m)

Length

77.7ft (23.7m)

Height

32.1ft (9.8m)

Empty Weight

23,450lbs (10,636kg)

Loaded Weight

42,168lbs (19,127kg)
Performance
Horse Power/Weight Ratio

0.355

Wing Loading

63.4lbs/ft2 (309.4kg/m2)

Wing Area

665.5ft2 (61.8m2)

Drag Points

23254
Parts
Number of Parts

367

Control Surfaces

5
---