When Jundroo updated its Little Bugger, it was, if you ask me, successful. It was fun to drive, easy to control (both in general and compared to its predecessor), and little (but it's a sandrail, not a dune buggy (they are two different things; dune buggies are often modified road vehicles. Sandrails aren't. Common mistake, though).
However, 5 years ago, in 2018 (probably), one SP player called Kakofrutaka shared this to the world: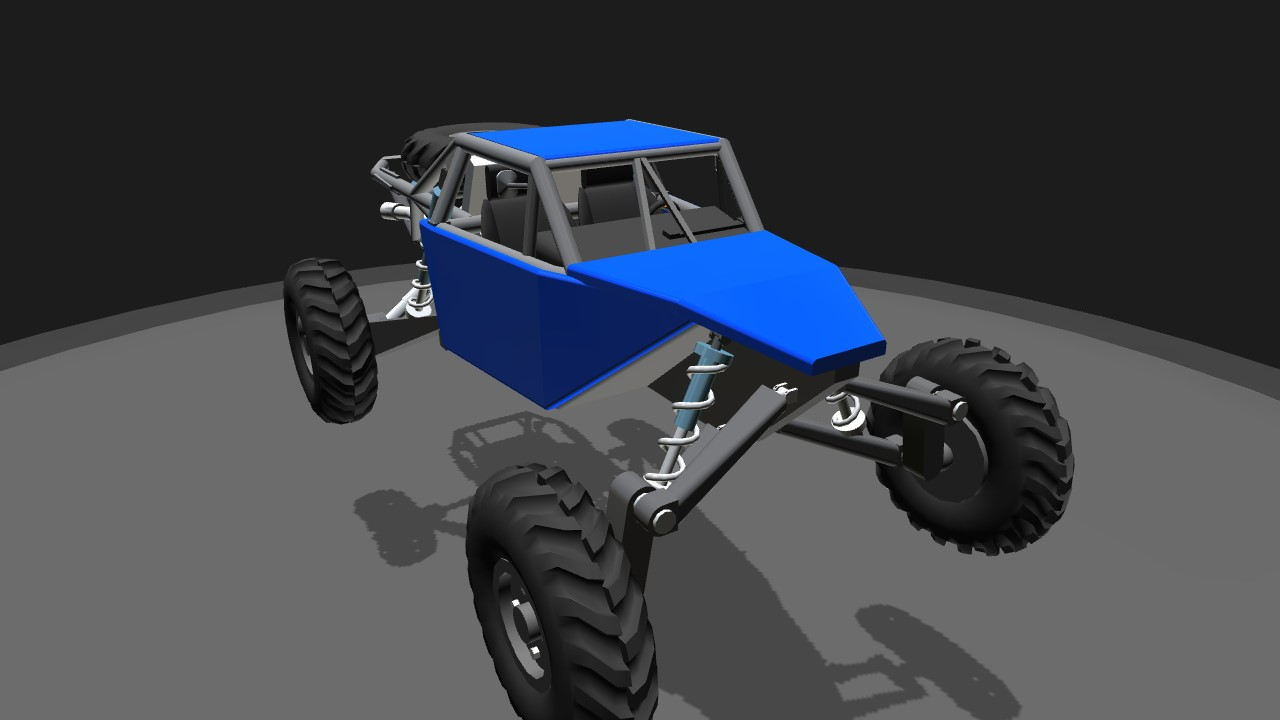 And it was a dream to drive. Still, I decided to up the power, and make the cameras bounce when the car experienced a compression, like when landing a jump. I never thought it would end up becoming this. But here we are, a 500 km/h VR sandrail that can reach 200 km/h on water, has a parachute to survive the largest of jumps and falls, softened suspension for a lower ride, jet boosters for that 500, a gyroscope (for speedboating, staying level when driving offroad, and just in case you roll it), and countermeasures.
---
Controls
Pitch – Drive
Roll – Steer
Group 1 – Gyroscope
Group 2 – Parachute
Group 3 – Jet Boost (roll for nozzle steer (not suitable for low speeds!))
Group 8 – Car Engine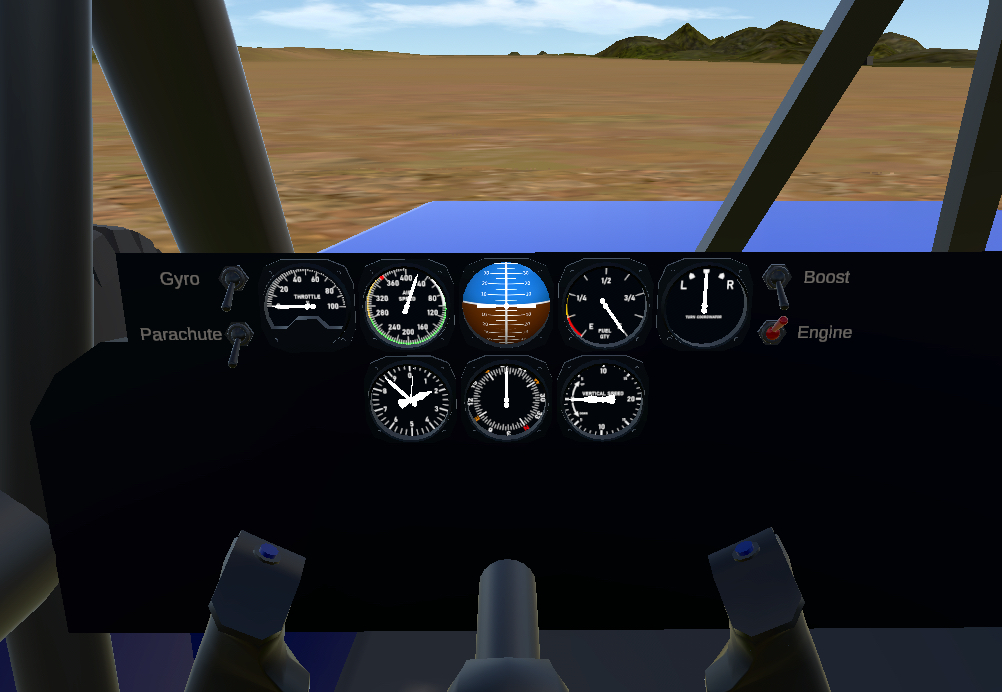 ---
Credits
Kakofrutaka for the original Little Bugger Advance V2.
Enjoy!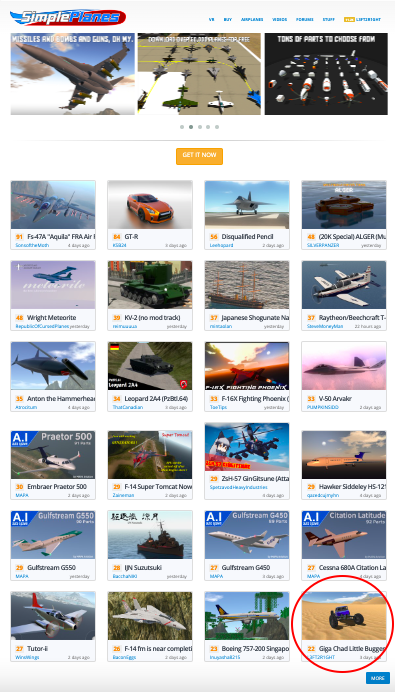 Front Page LET'S GO!!
I know, it's at the end, BUT, it had been at the start of the 2nd page for a while, which really irritated me, so it's fantastic that got to the home page (for a few hours before disappearing, again).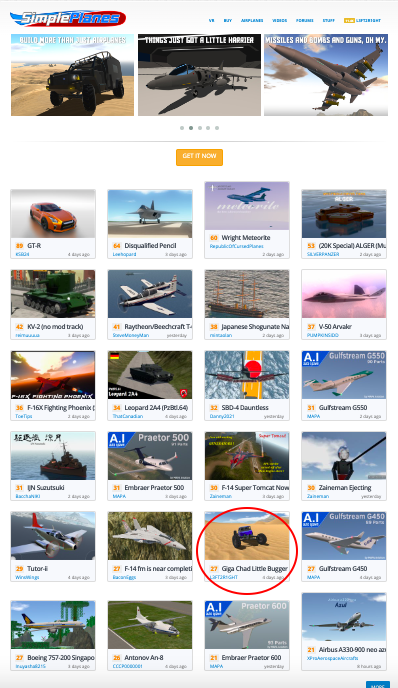 Here it is again!
Specifications
General Characteristics
Predecessor

Giga Chad Little Bugger

Successors

1 airplane(s)

+21 bonus

Created On

iOS

Wingspan

8.5ft (2.6m)

Length

15.6ft (4.8m)

Height

6.3ft (1.9m)

Empty Weight

1,784lbs (809kg)

Loaded Weight

3,114lbs (1,412kg)
Performance
Power/Weight Ratio

21.65

Wing Loading

77.1lbs/ft2 (376.7kg/m2)

Wing Area

40.4ft2 (3.8m2)

Drag Points

3157
Parts
Number of Parts

217

Control Surfaces

0

Performance Cost

1,246
---