My most detailed aircraft as of now!
AG1 - Navigation Lights
VTOL - Flaps
Trim - Trim
Top Speed Sea Level - 540MPH 869KM/H
Top Speed 668MPH 1075KM/H
Armament:
2x 30mm DEFA Cannons (300 Rounds)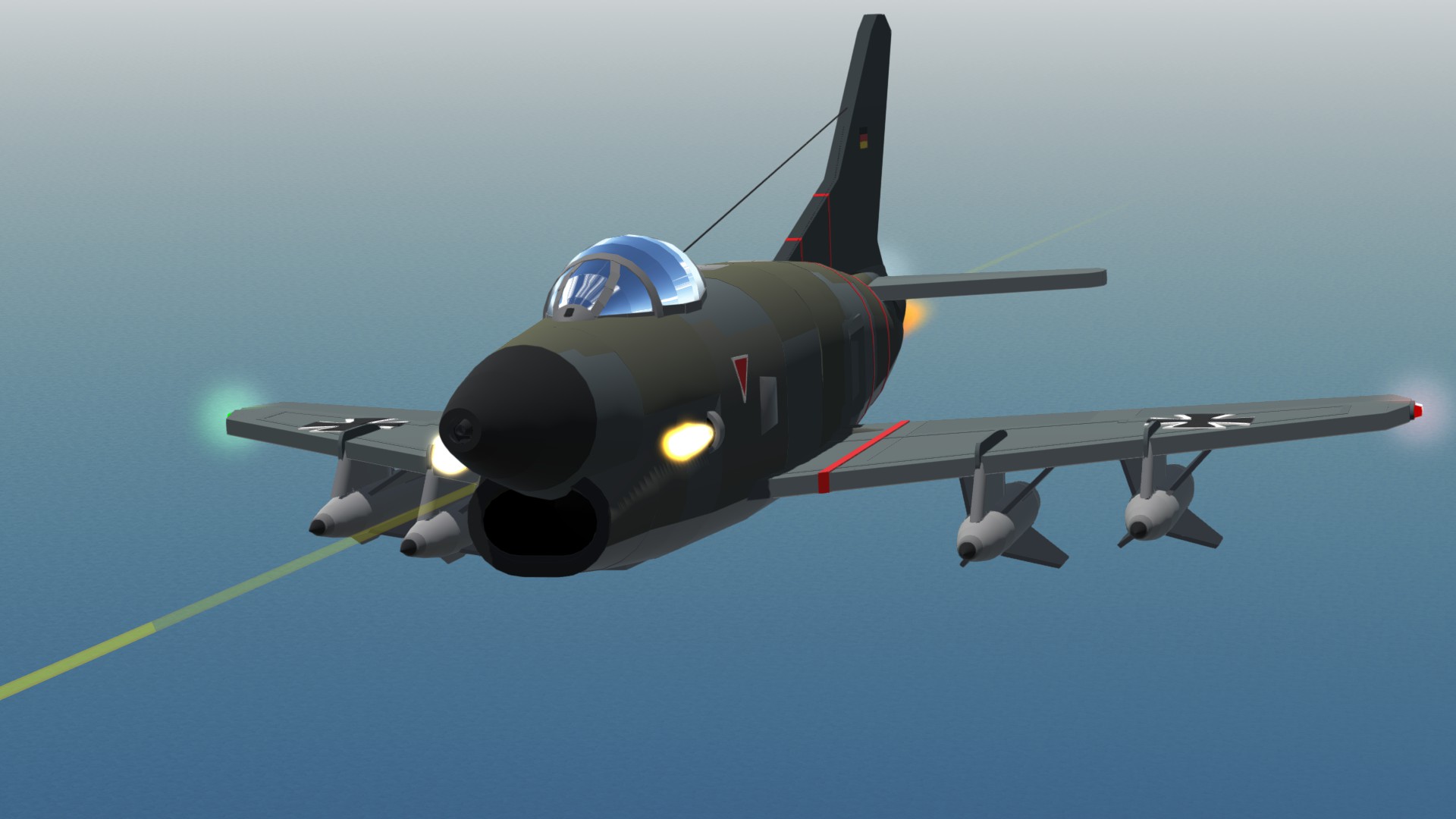 4x Nord AS-20 ATGM's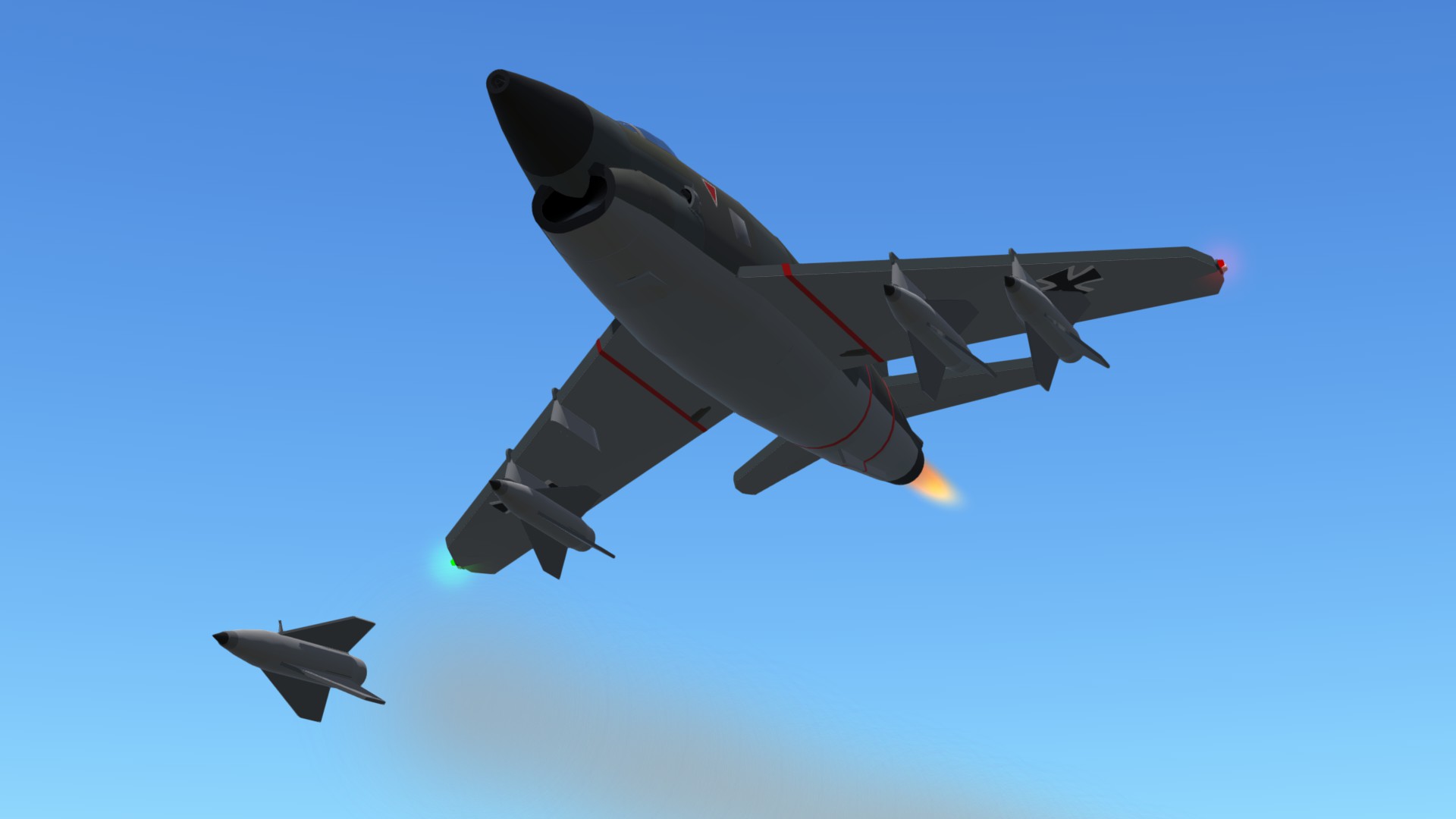 BONUS - CUSTOM MISSILES!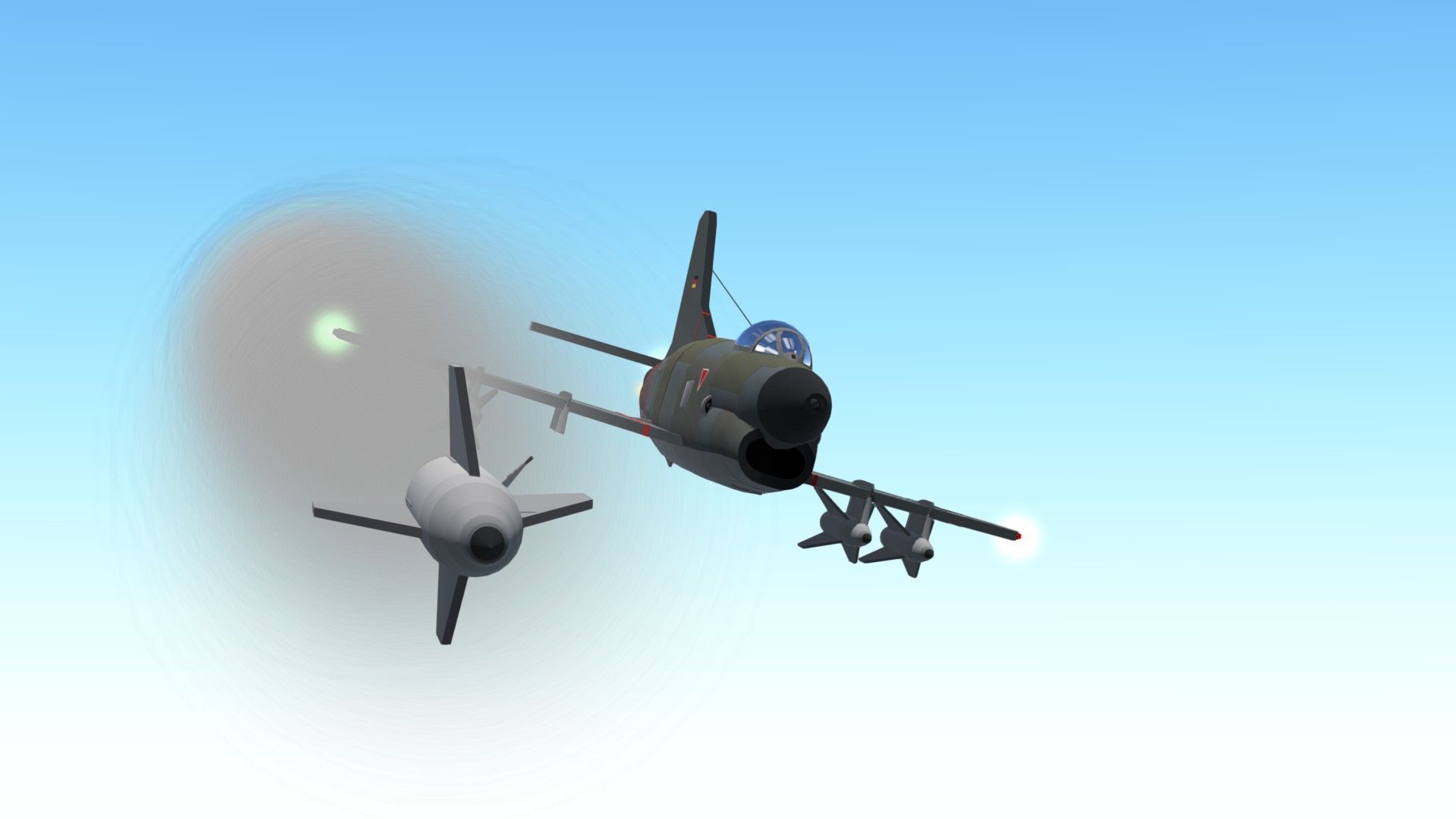 (From Wikipedia)
The Fiat G.91 is an Italian jet fighter aircraft designed and built by Fiat Aviazione, which later merged into Aeritalia. The G.91 has its origins in the NATO-organised NBMR-1 competition in 1953, which sought a light fighter-bomber "Light Weight Strike Fighter" to be adopted as standard equipment across the air forces of the various NATO nations. After reviewing multiple submissions, the G.91 was picked as the winning design of the NBMR-1 competition.
The G.91 entered into operational service with the Italian Air Force in 1961, and with the West German Luftwaffe in the following year.[1] Various other nations adopted it, such as the Portuguese Air Force, who made extensive use of the type during the Portuguese Colonial War in Africa. The G.91 enjoyed a long service life that extended over 35 years. The G.91 remained in production for 19 years, during which a total of 756 aircraft were completed, including the prototypes and pre-production models. The assembly lines were finally closed in 1977.[1] The G.91 was also used as a basis for a twin-engined development: the Fiat/Aeritalia G.91Y.
Specifications
General Characteristics
Created On

Windows

Wingspan

26.0ft (7.9m)

Length

32.0ft (9.8m)

Height

12.7ft (3.9m)

Empty Weight

-9,171lbs (-4,160kg)

Loaded Weight

9,205lbs (4,175kg)
Performance
Power/Weight Ratio

3.661

Wing Loading

12.2lbs/ft2 (59.4kg/m2)

Wing Area

756.4ft2 (70.3m2)

Drag Points

2152
Parts
Number of Parts

298

Control Surfaces

16
---