It's been quiet a long time that I not too active on this site due to the graduation of mine and works and stuffs. I'm finally start building this structurized ww2 bomber which I mentioned months ago in another forum post. This time I decided to create a new forum post to update my building progress also to have a better way to receive advices.
Welcome for comment.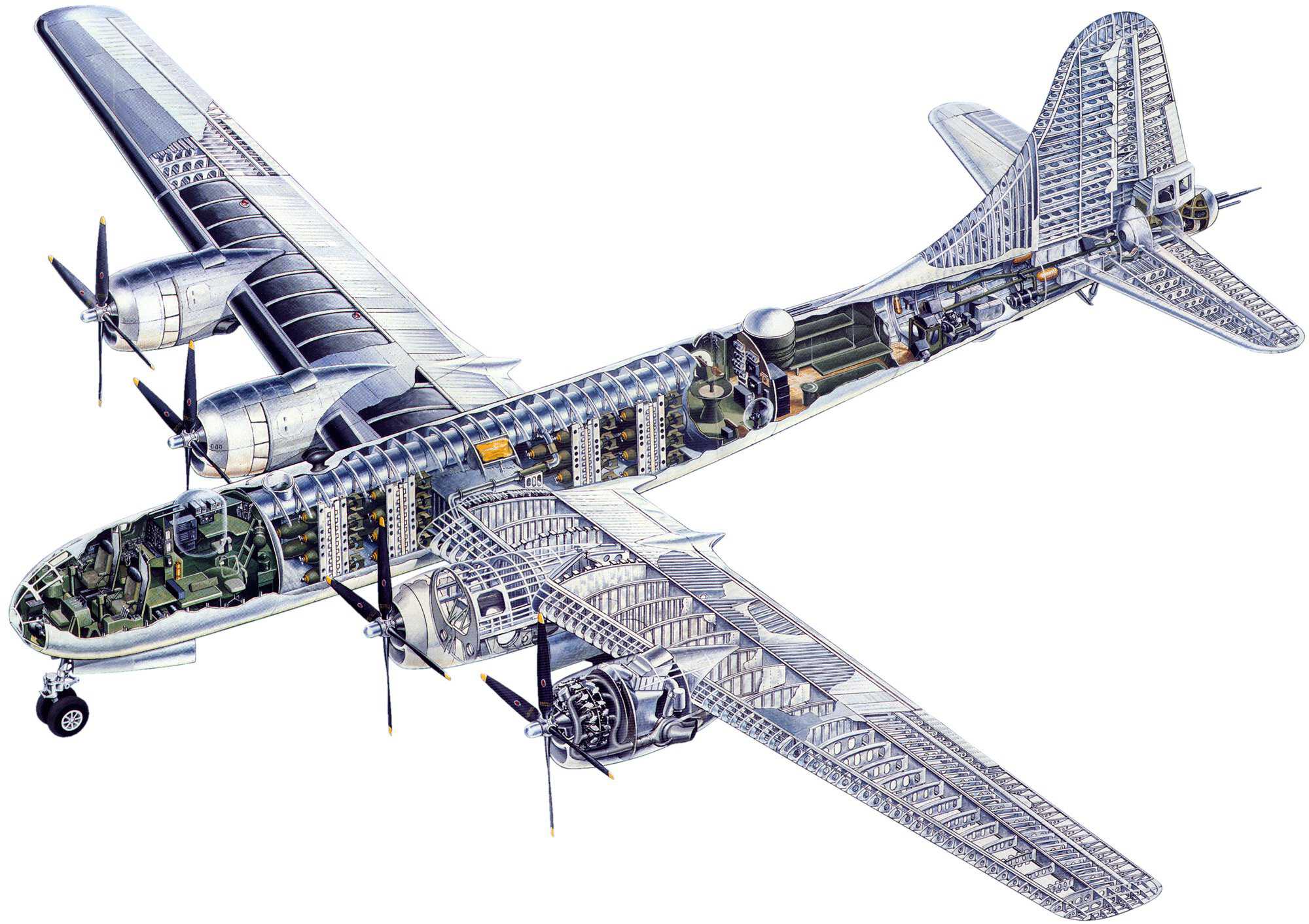 ---
1. June 30th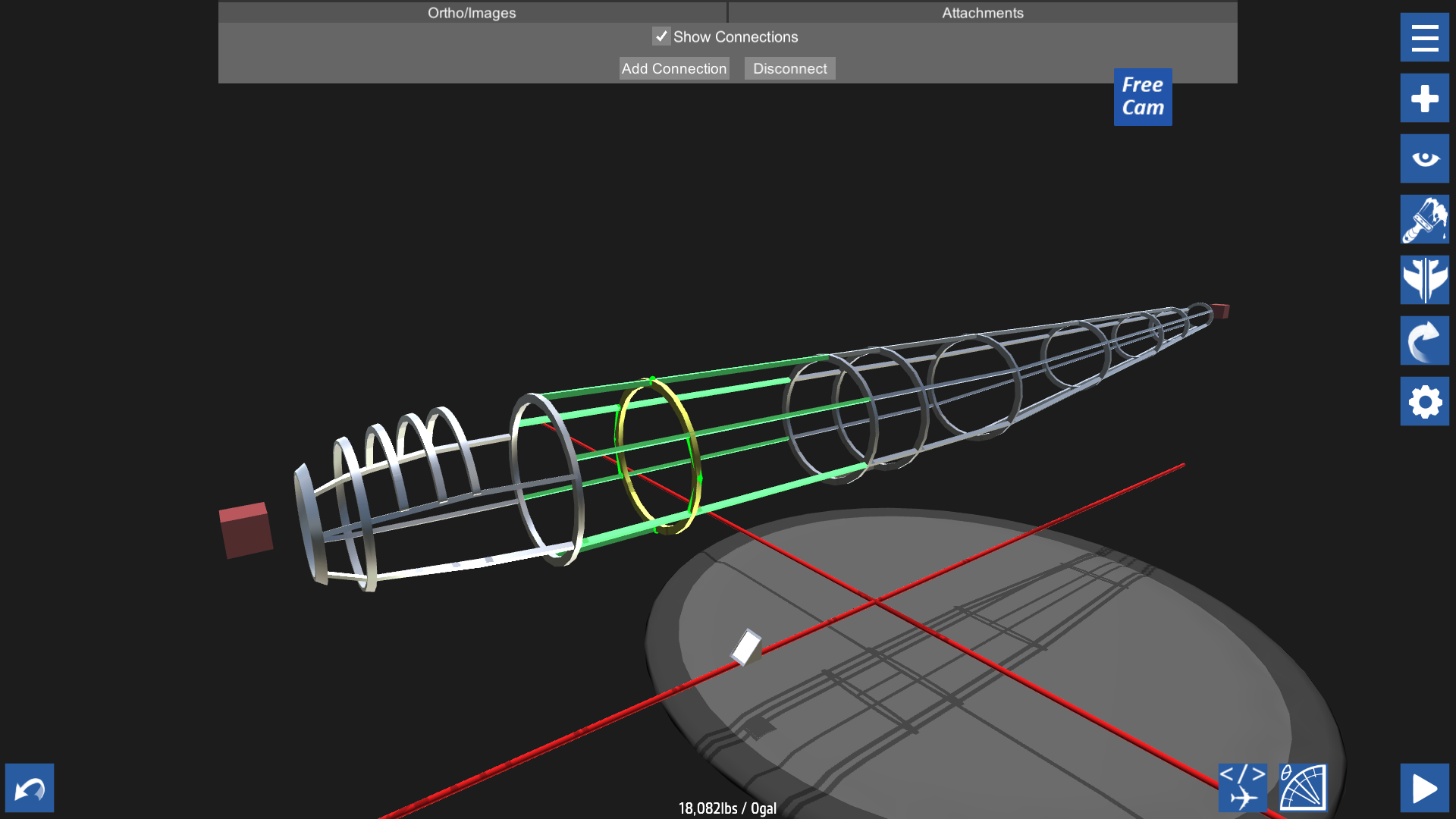 Most part of the fuselage frame is finished.
---
2. July 02nd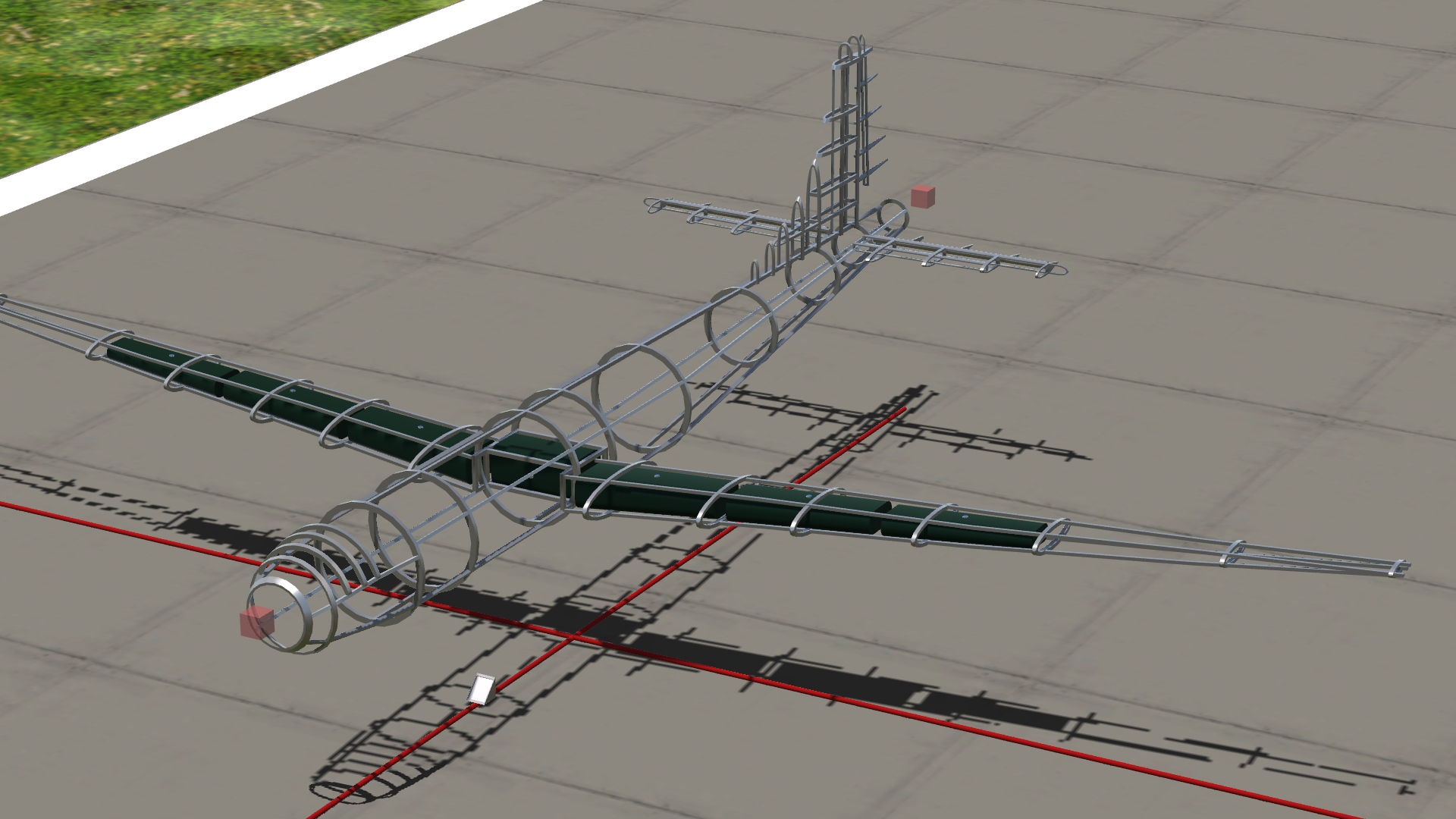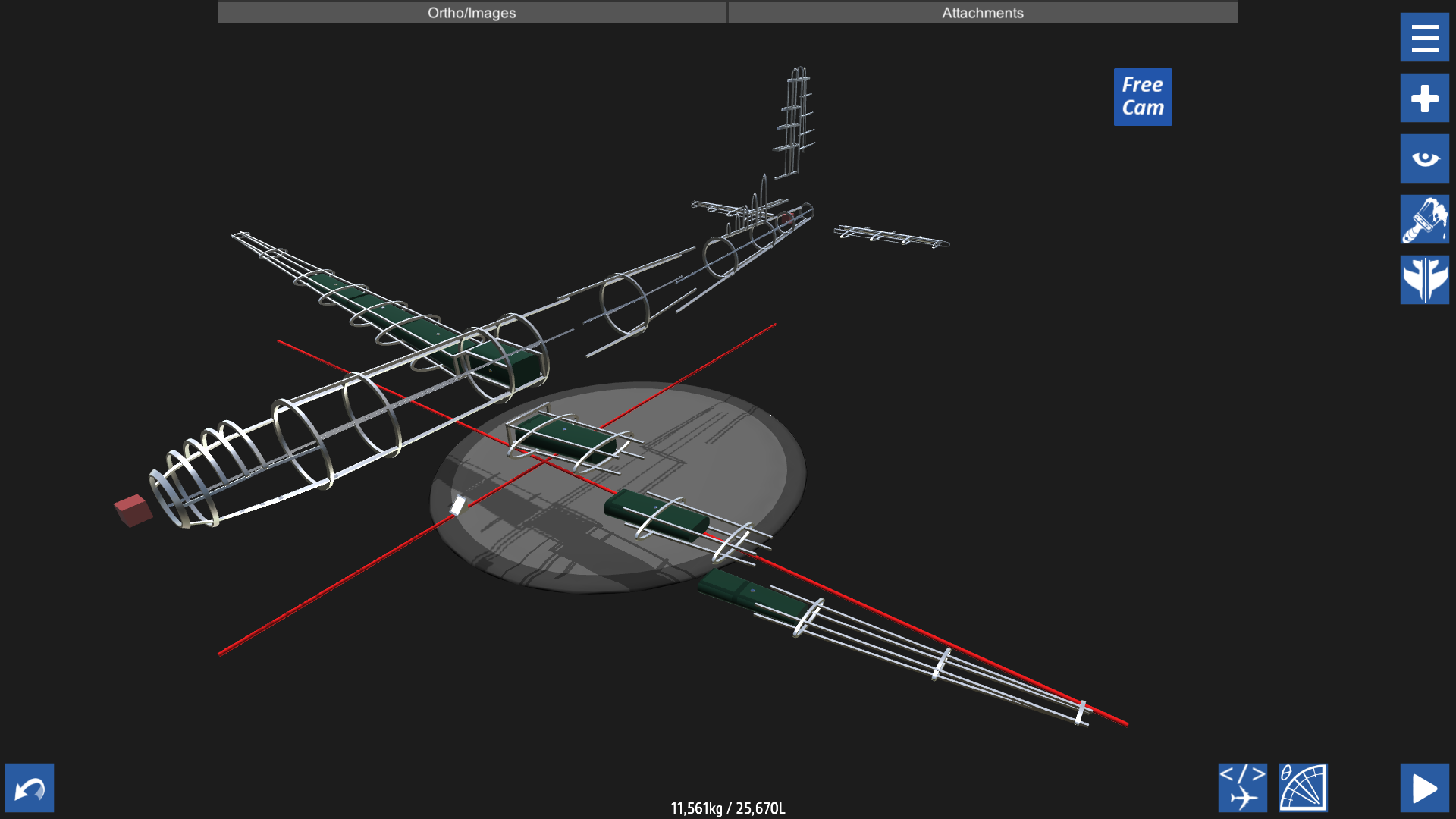 All frame is finshed, green parts are the fuel tanks, with accurate capacity and position.
The frame were consisted with some "big sections" which can simulate damaged when destory, each sections can also protect other parts from damage.
---
3. July 05th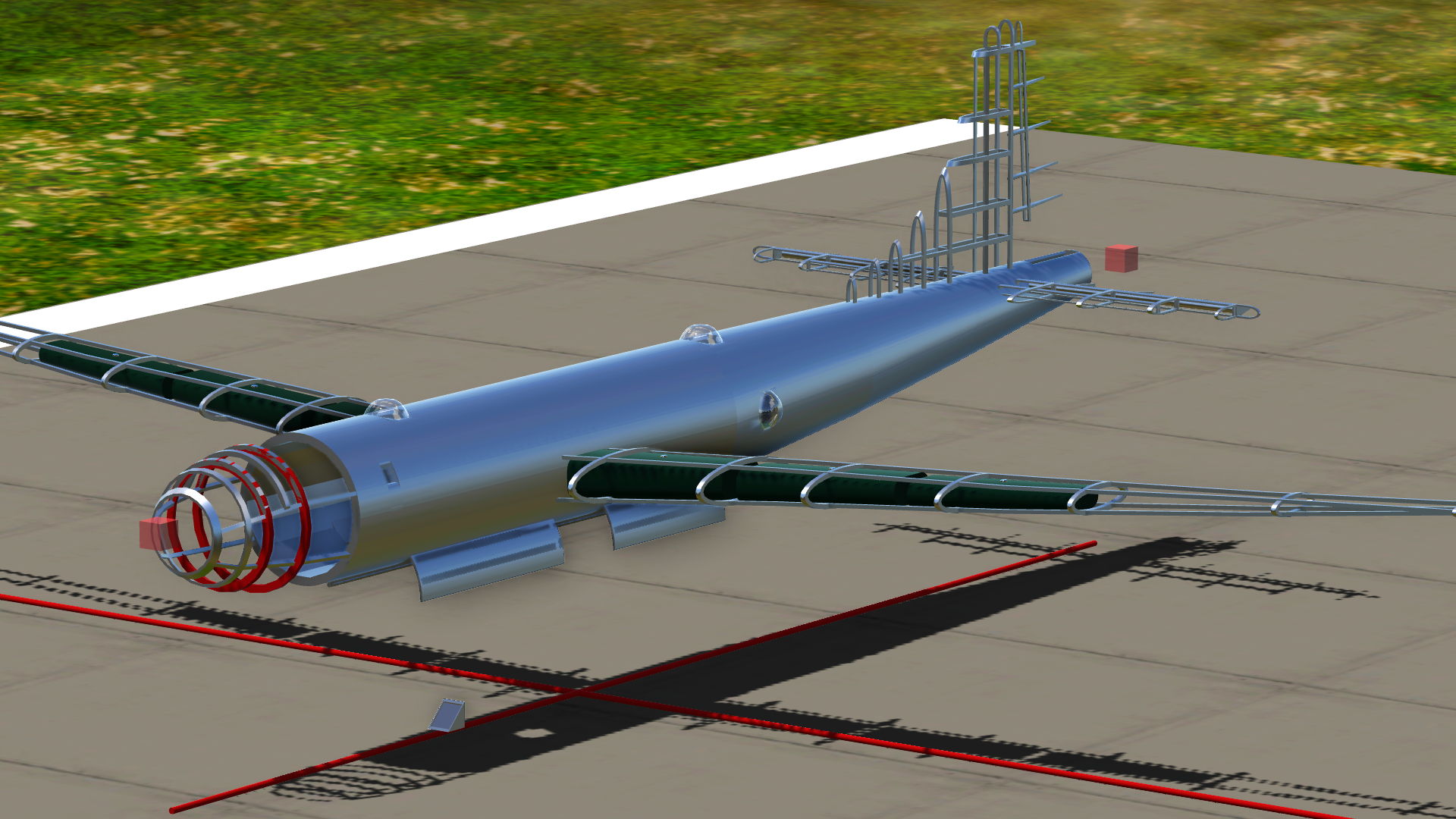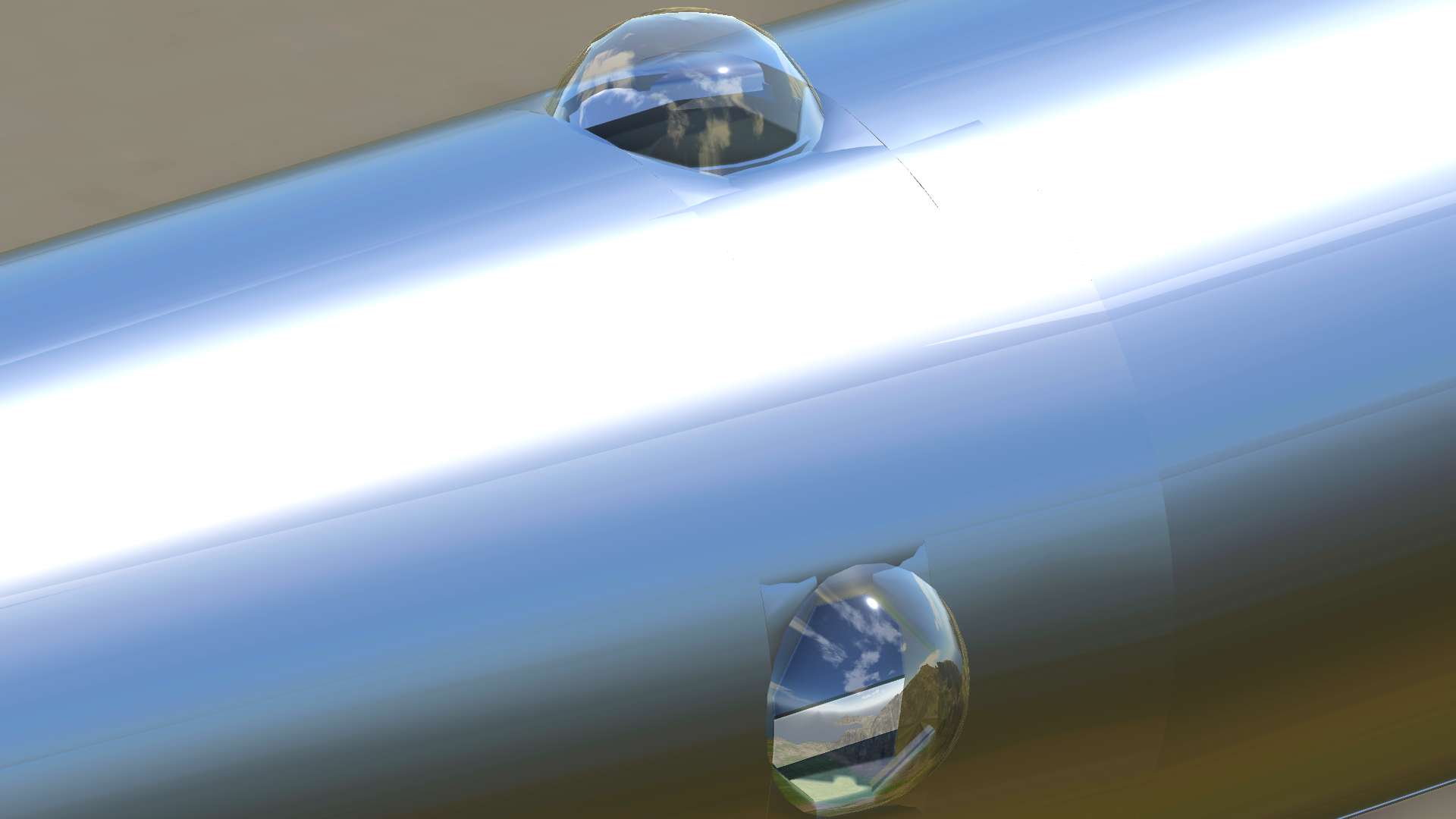 Fuselage skin 70% finished.
Four bubble glass finished.
Bomb bay finished.
Rear door finshed.
---
4. July 07th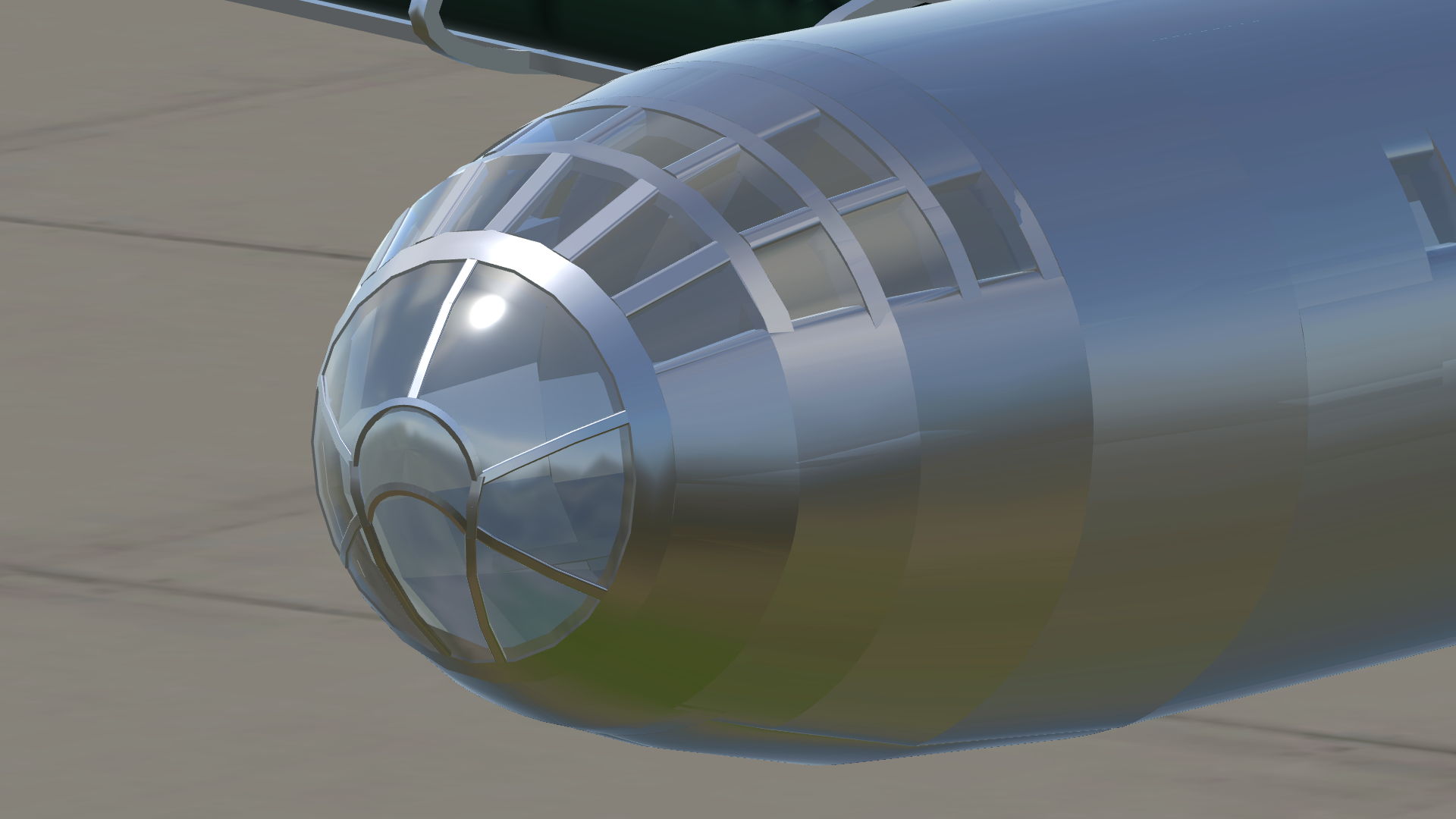 Nose finshed.
I didn't use the "smooth connection"due to the skin parts are all seperated independently to protect other connected parts being damage when destoryed.
---
5. July 09th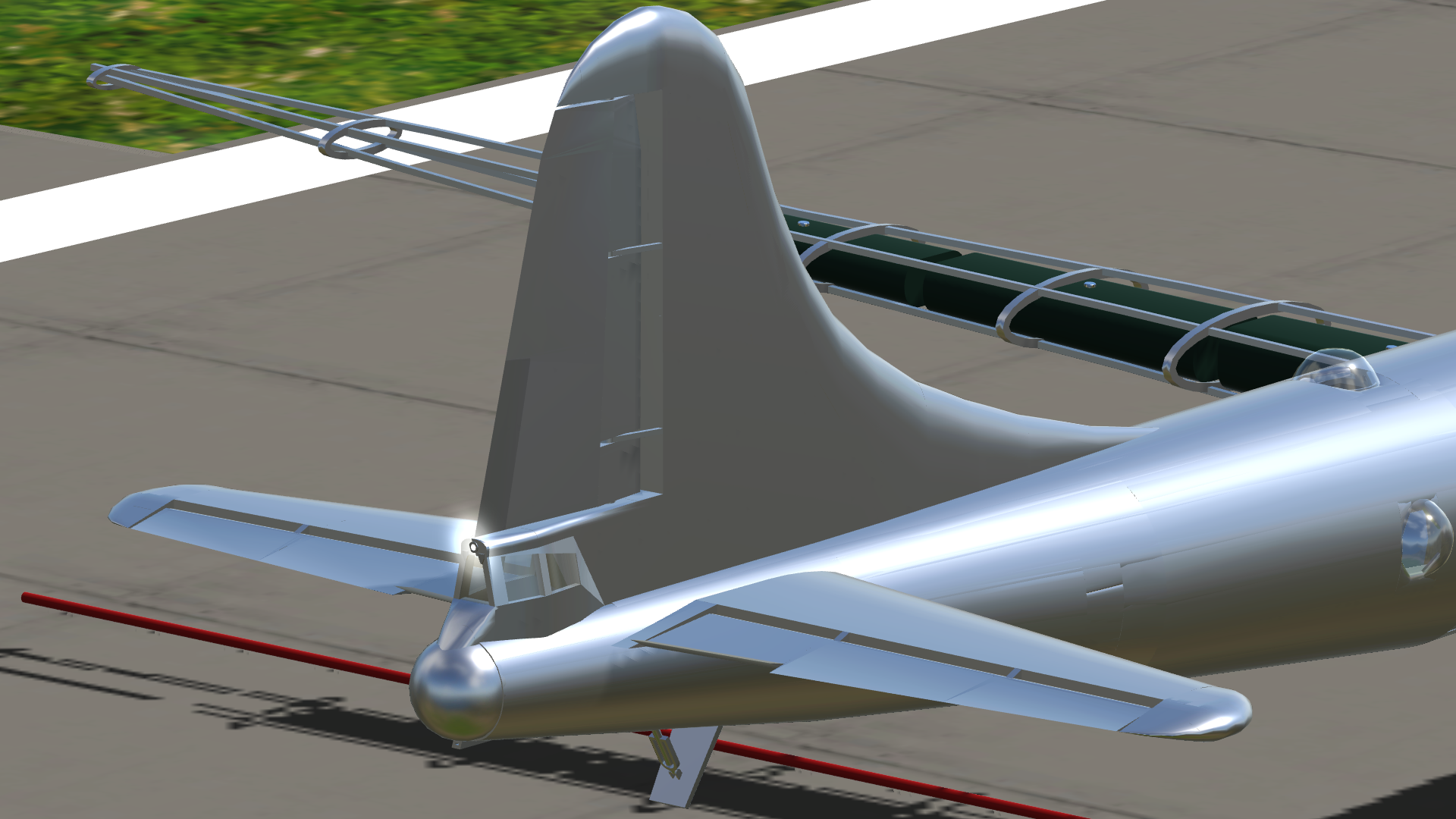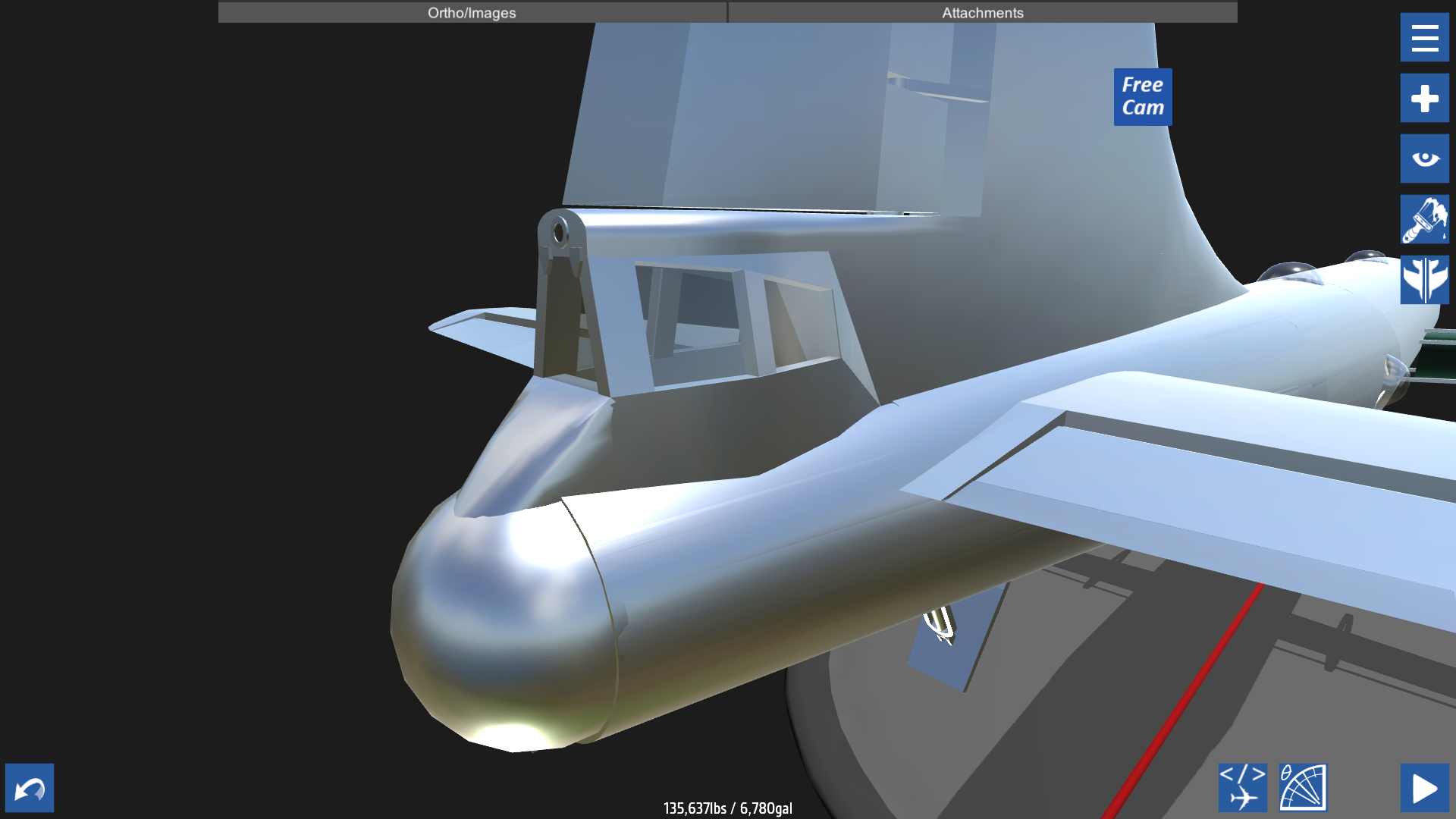 Vertical and horizontal stablizer is finished.
Tail turret almost done.
---
6. July 13th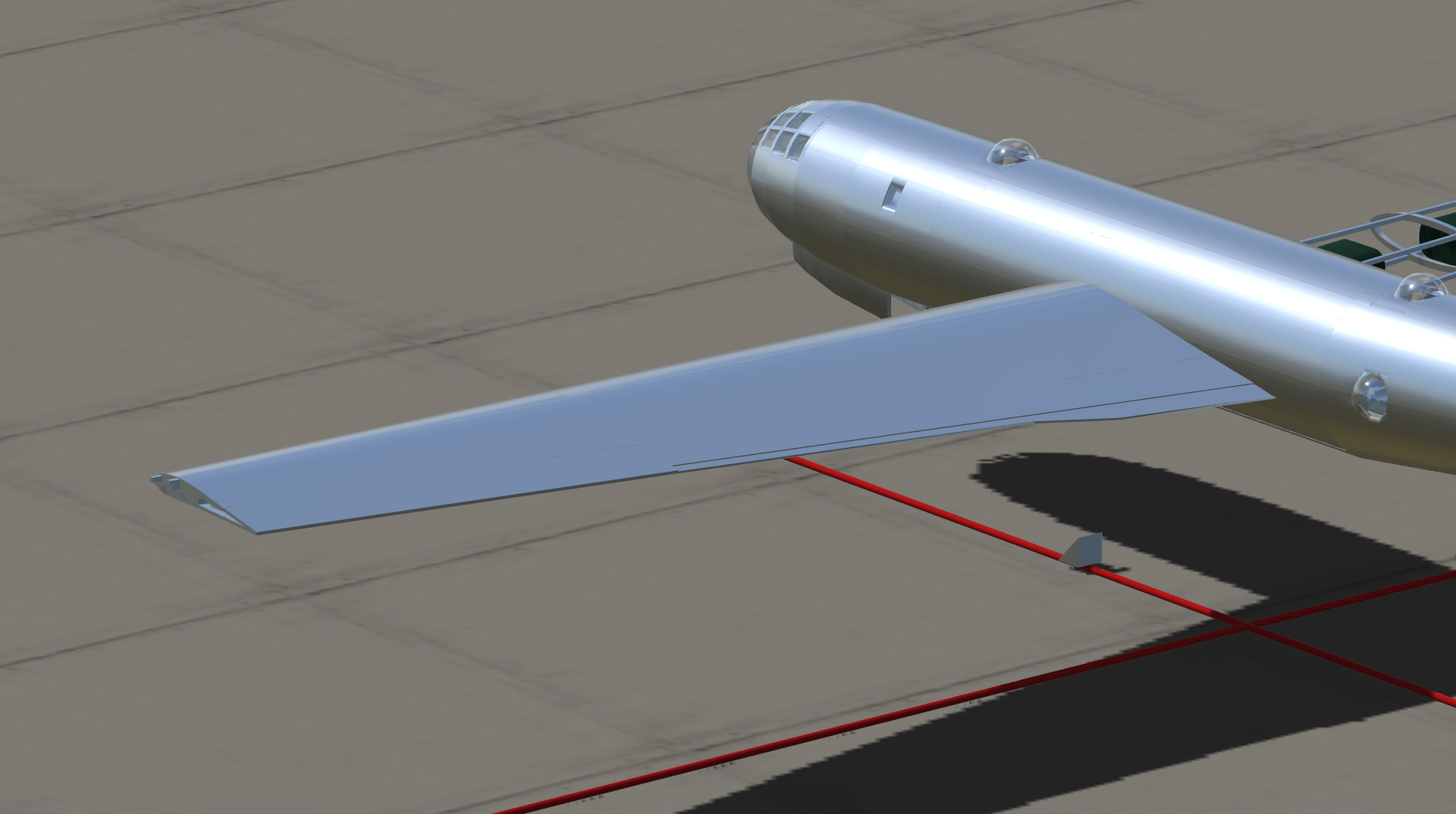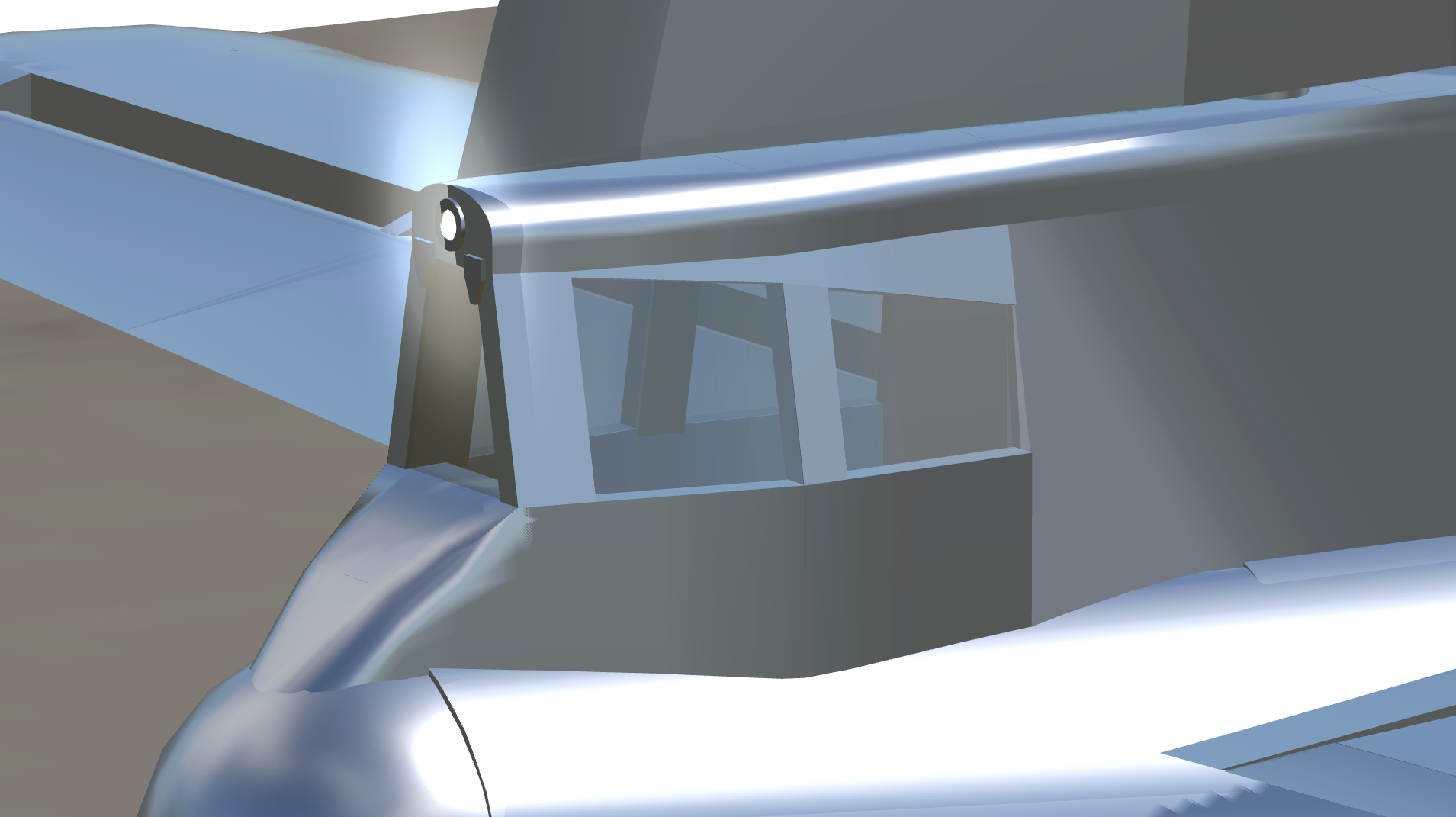 Wing skin is nearly finished.
Rebuild tail turret, looks more smooth.
---
7. July 18th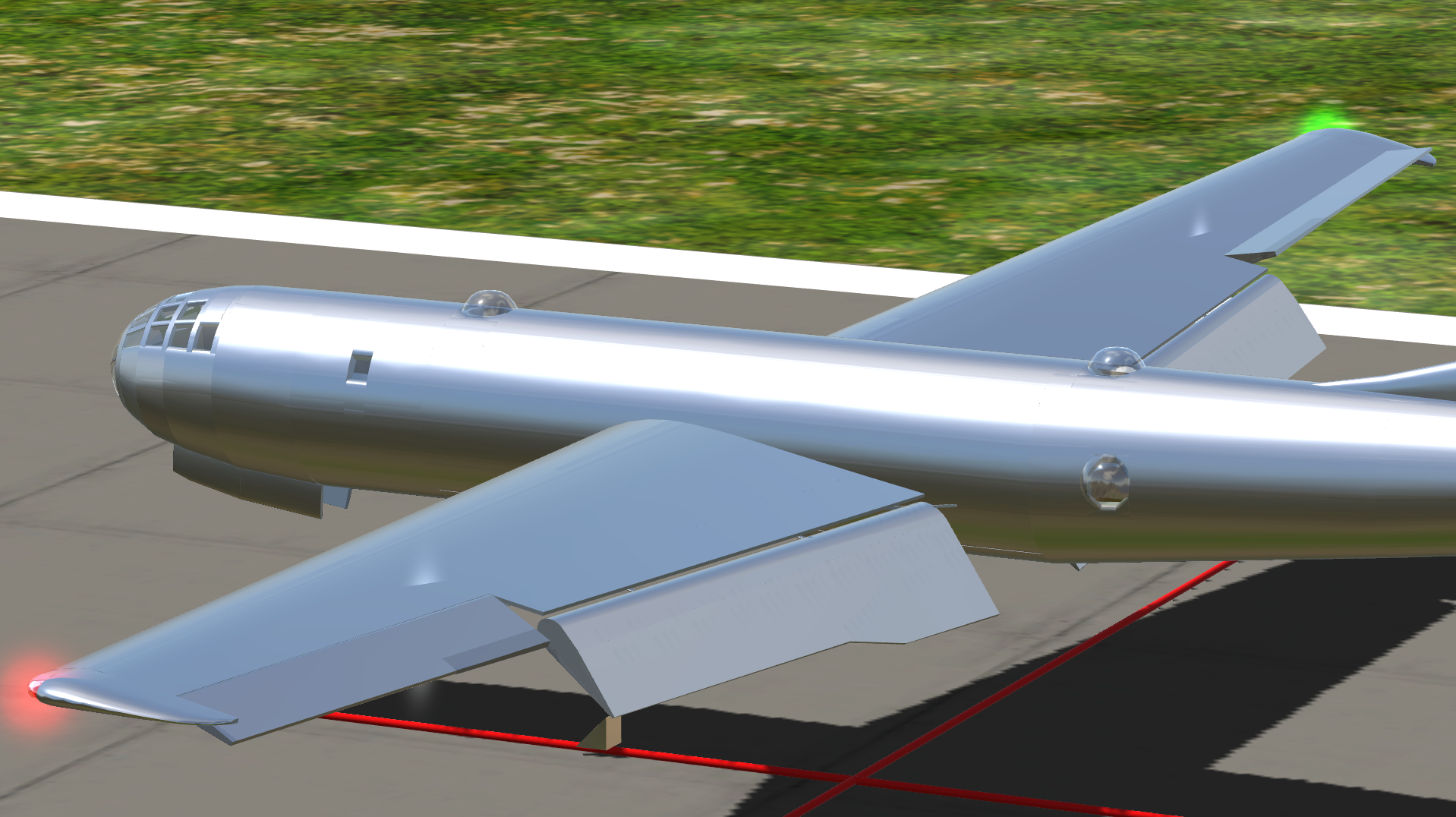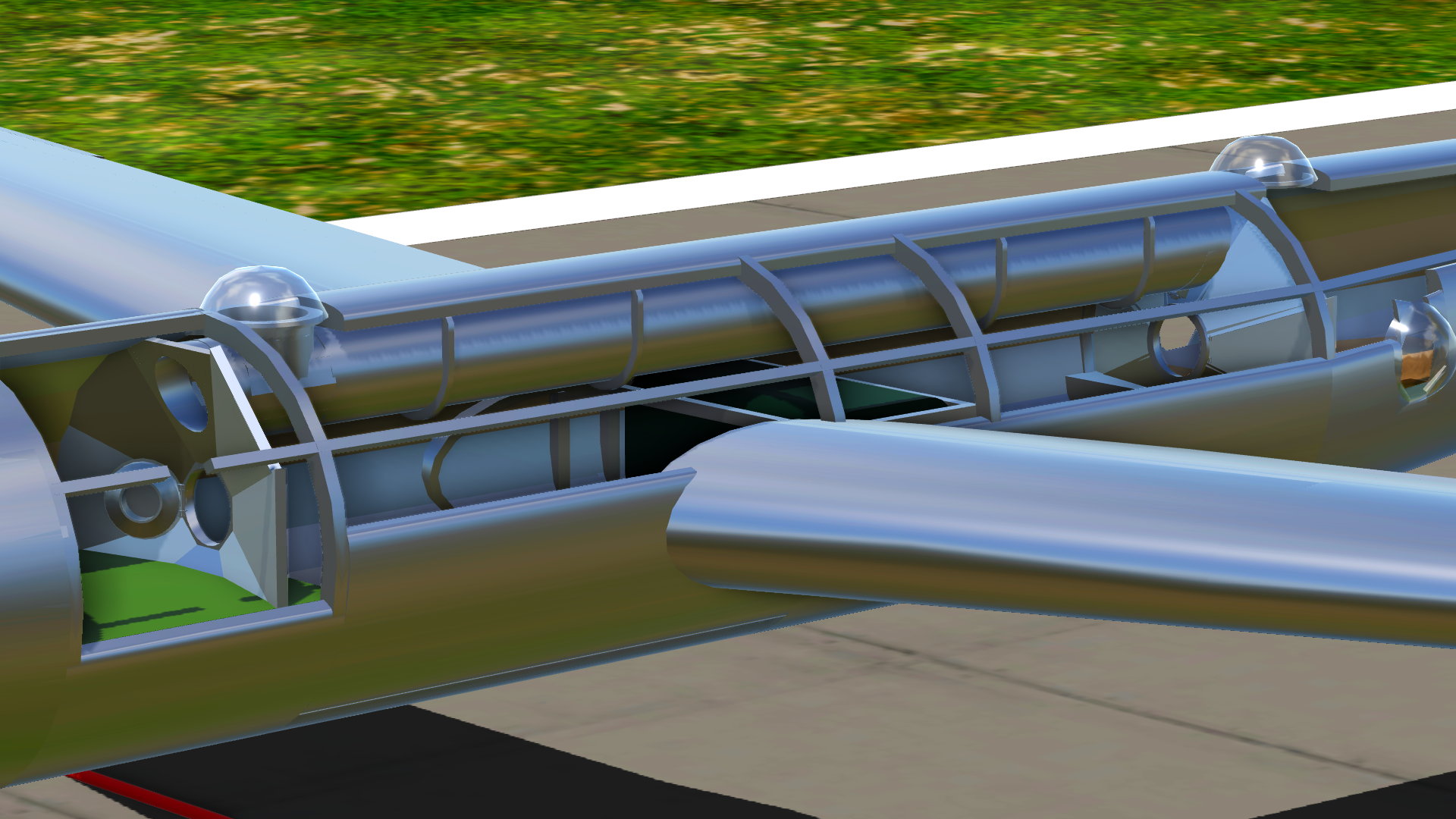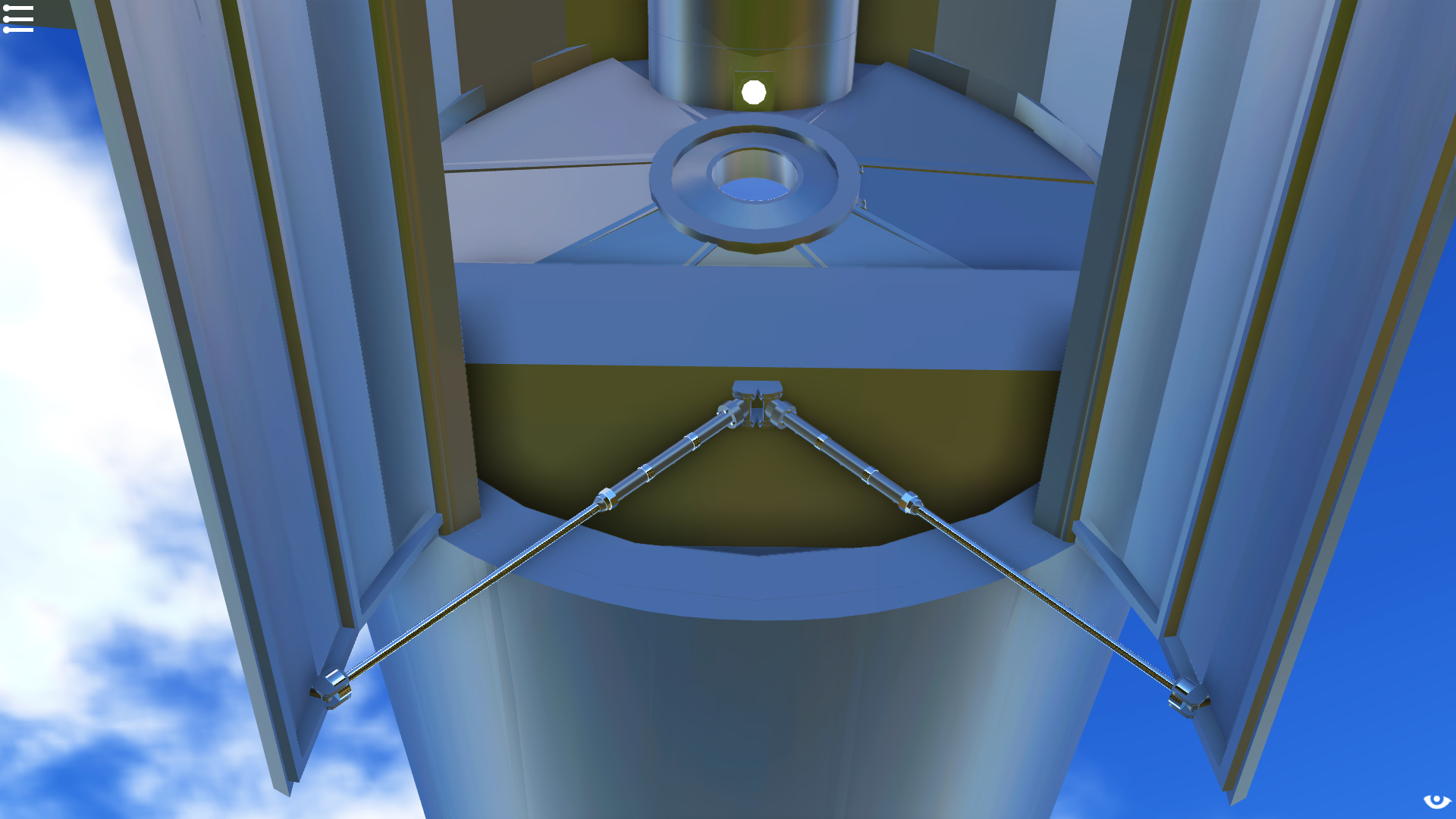 Wing finished, including flaps and wing tip.
Added lights: Nav light, Position light, Landing light and bomb bay light.
Cockpit and cabin floor in progress.
Pressurized tunnel crawlway finished. (Connected to the observe hatch)
Update piston-control bomb bay door.
Front and rear pressure bulkhead finished.
---
8. July 21th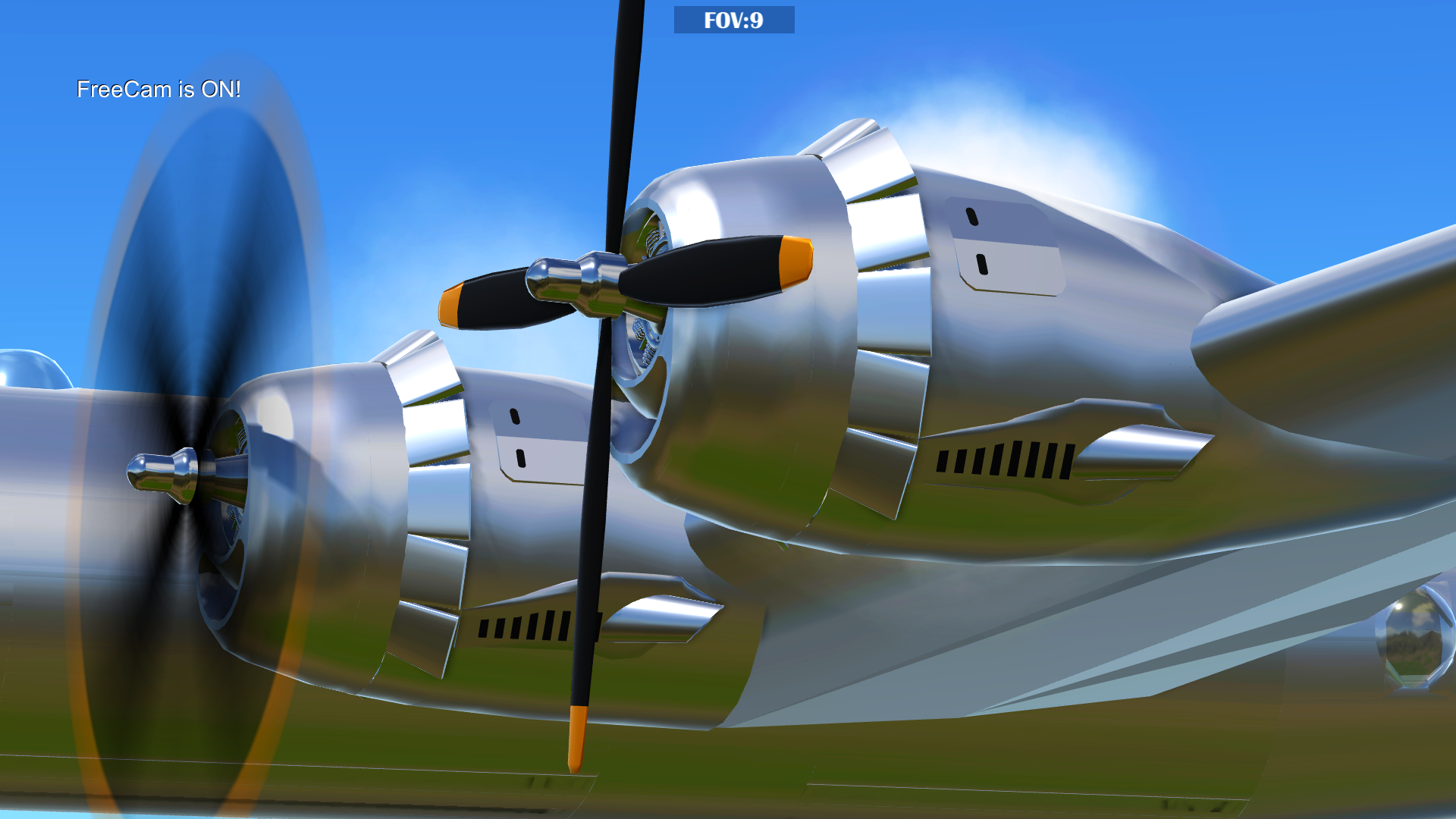 Engine finshed.
Custom cowl flaps.
Cold start up progress and smoke effect.
---
9. July 26th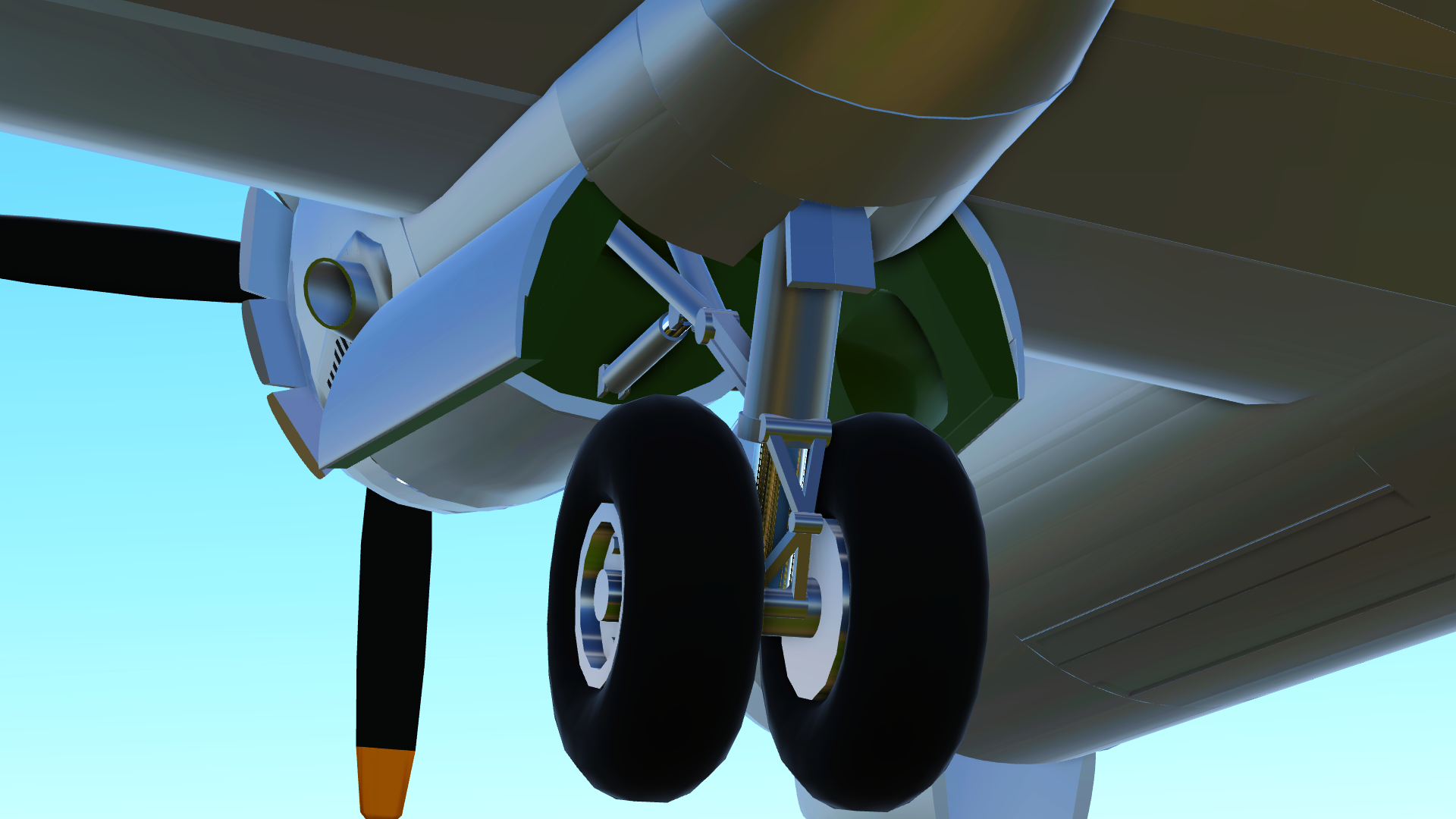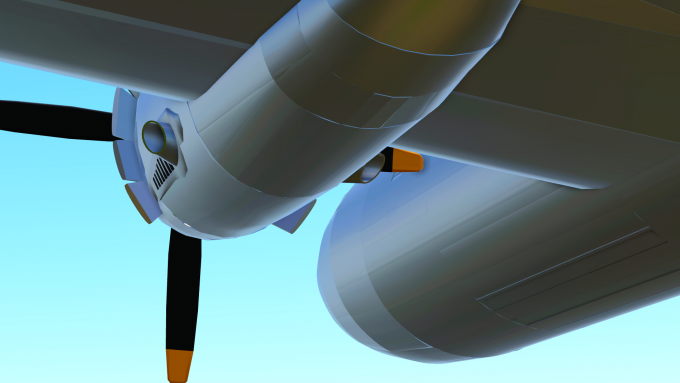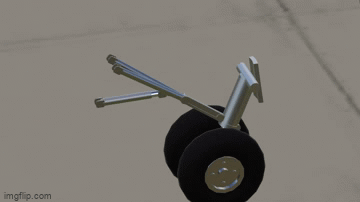 Main gear and gear door is finnished.
---
10. July 27th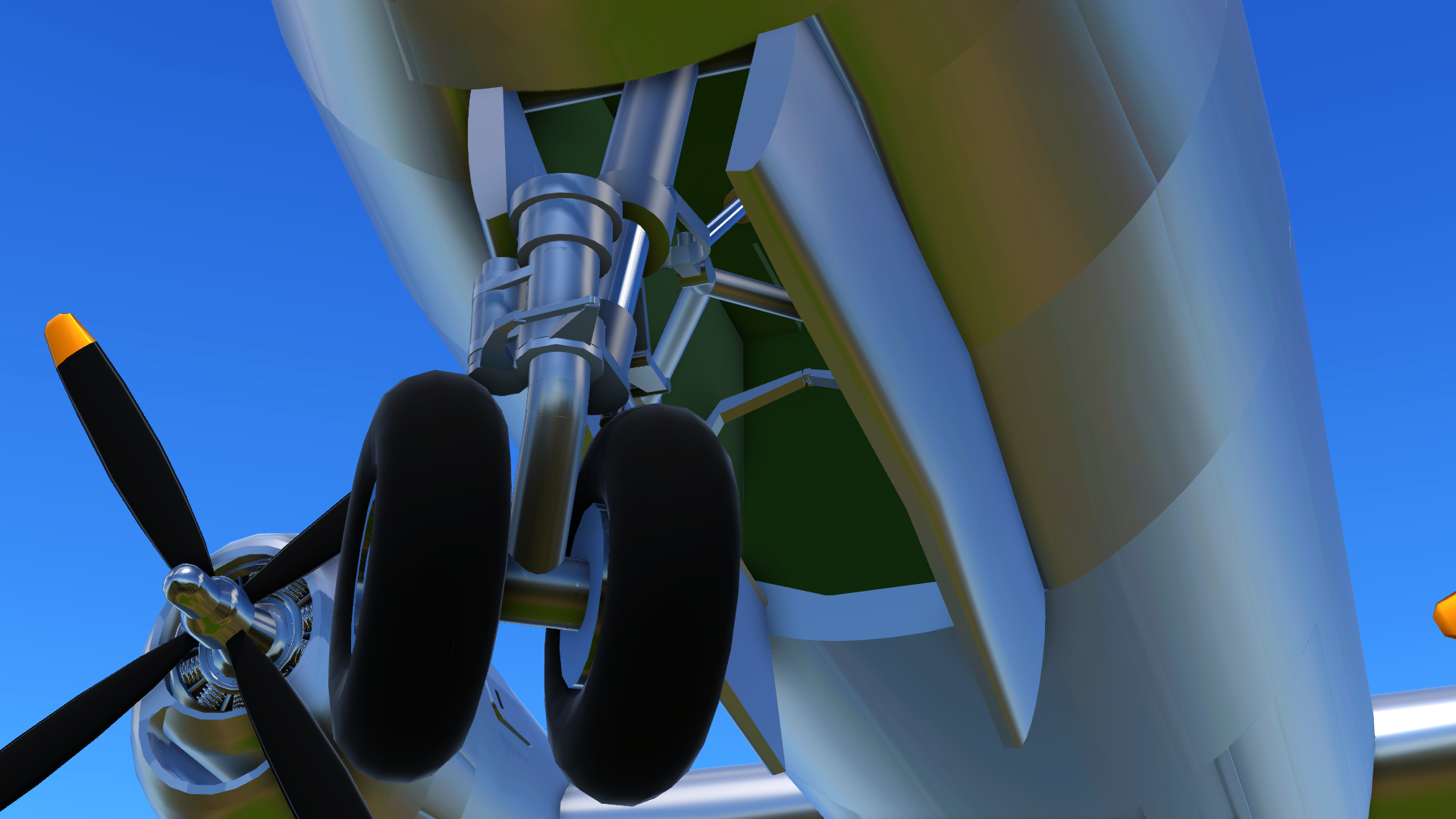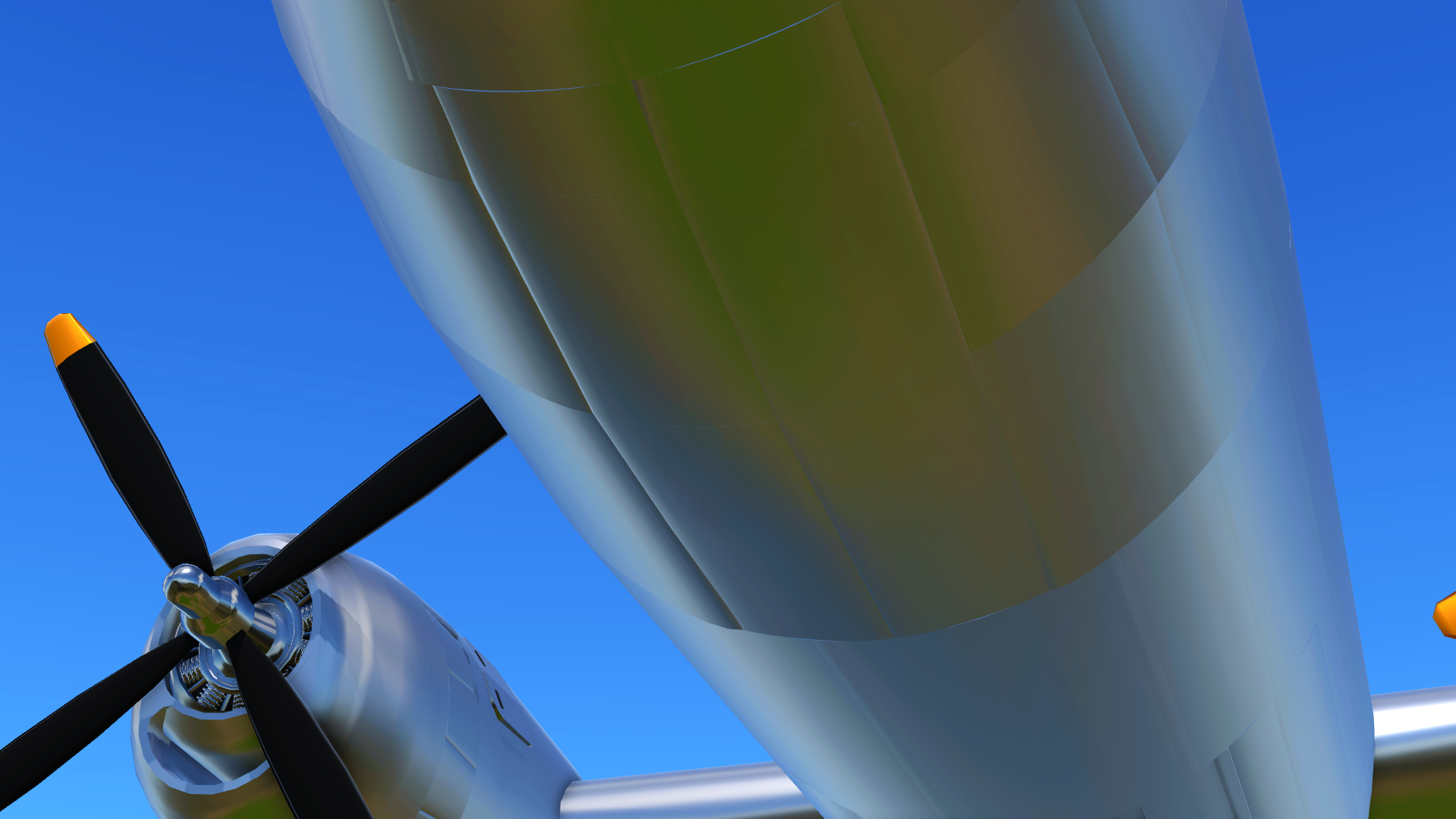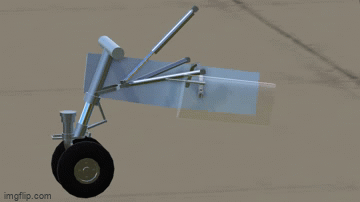 Front gear and gear door is finnished.
Added speed limited function. (389km/h)
Adjusted gear retract time: 18s (Front), 23s(Rear)
---
11. July 29th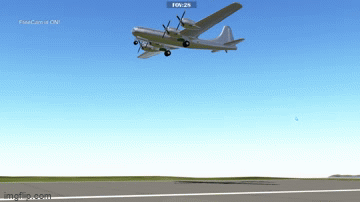 100 ft falling landing gear test at max take off weight (140,000lbs).
---
12. July 31th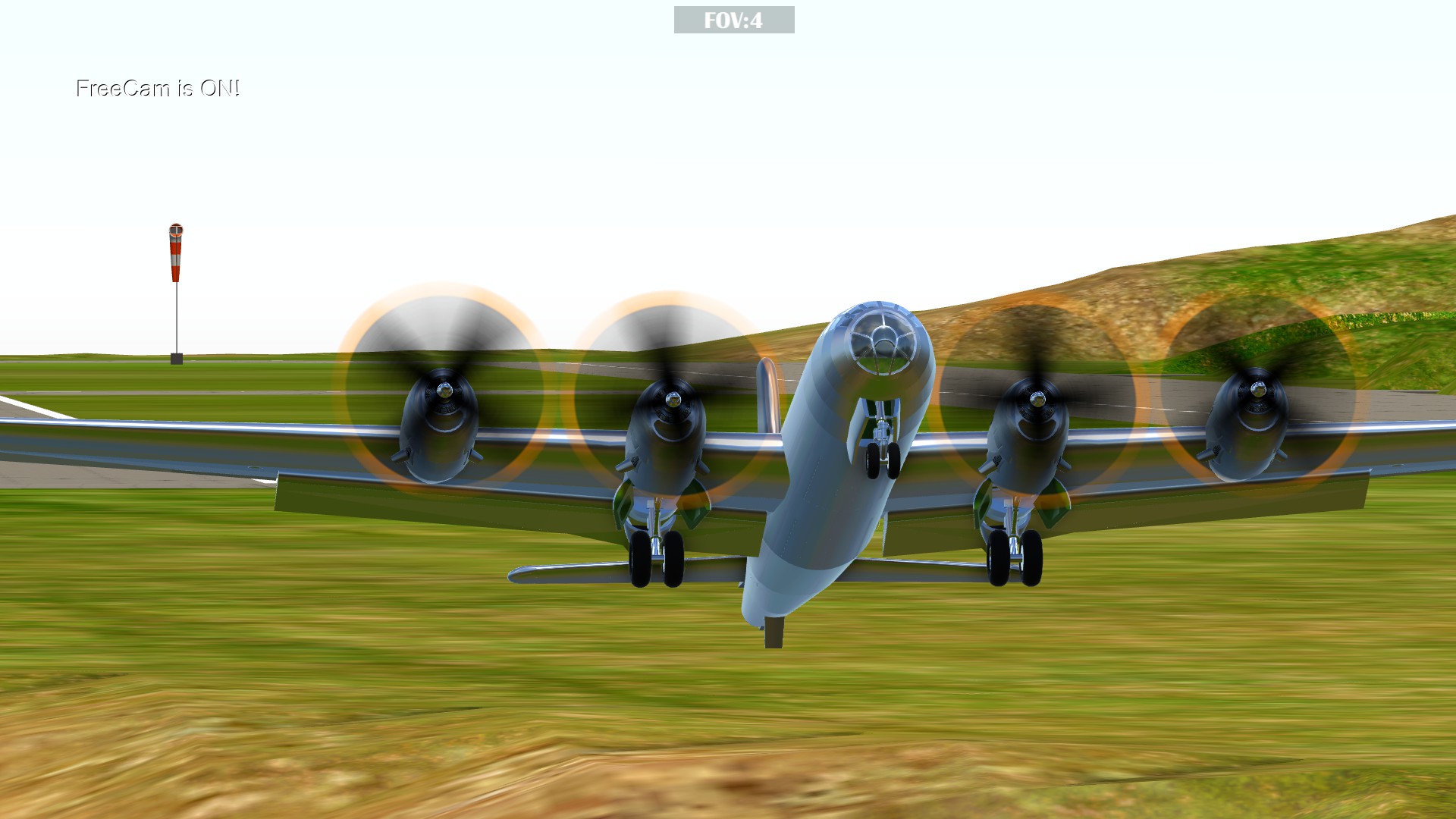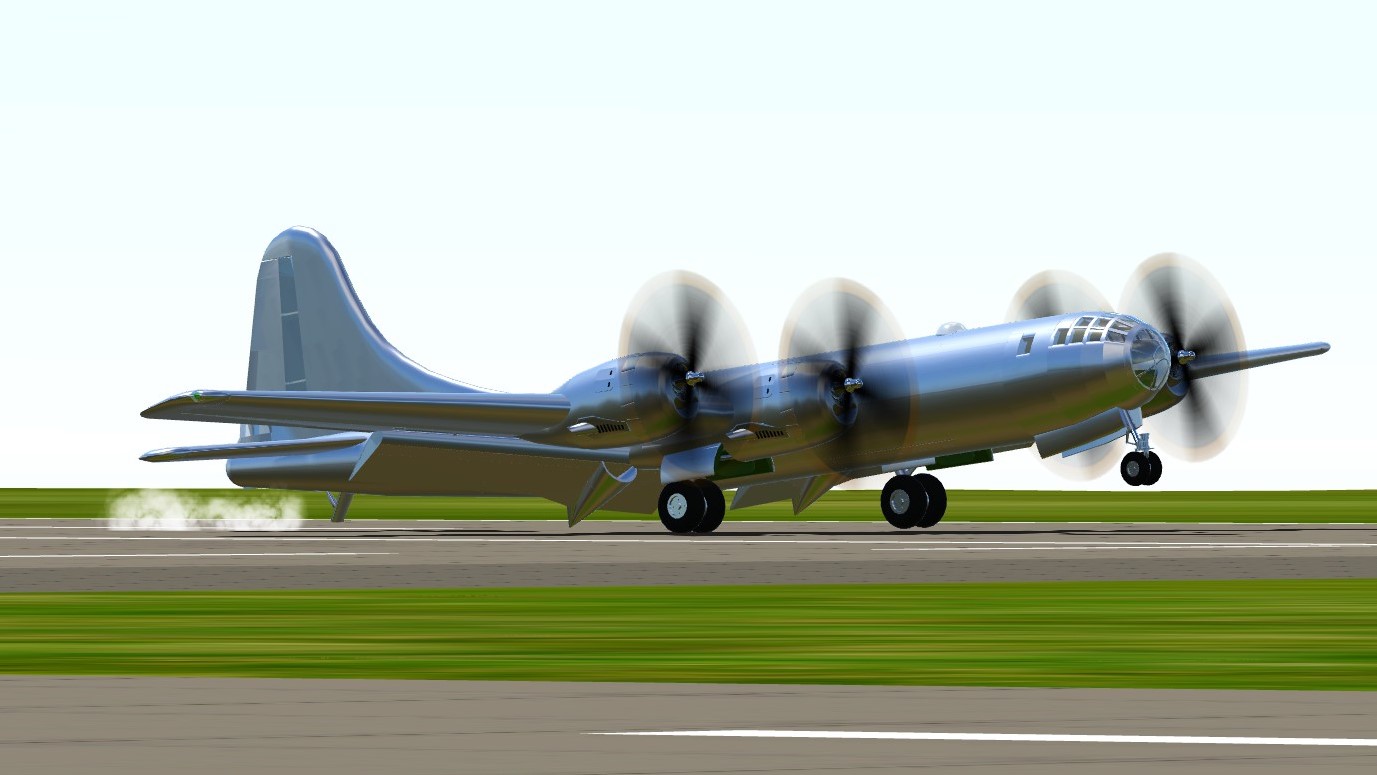 First flight. (The moment of first take off and landing)
---
13. Agu. 08th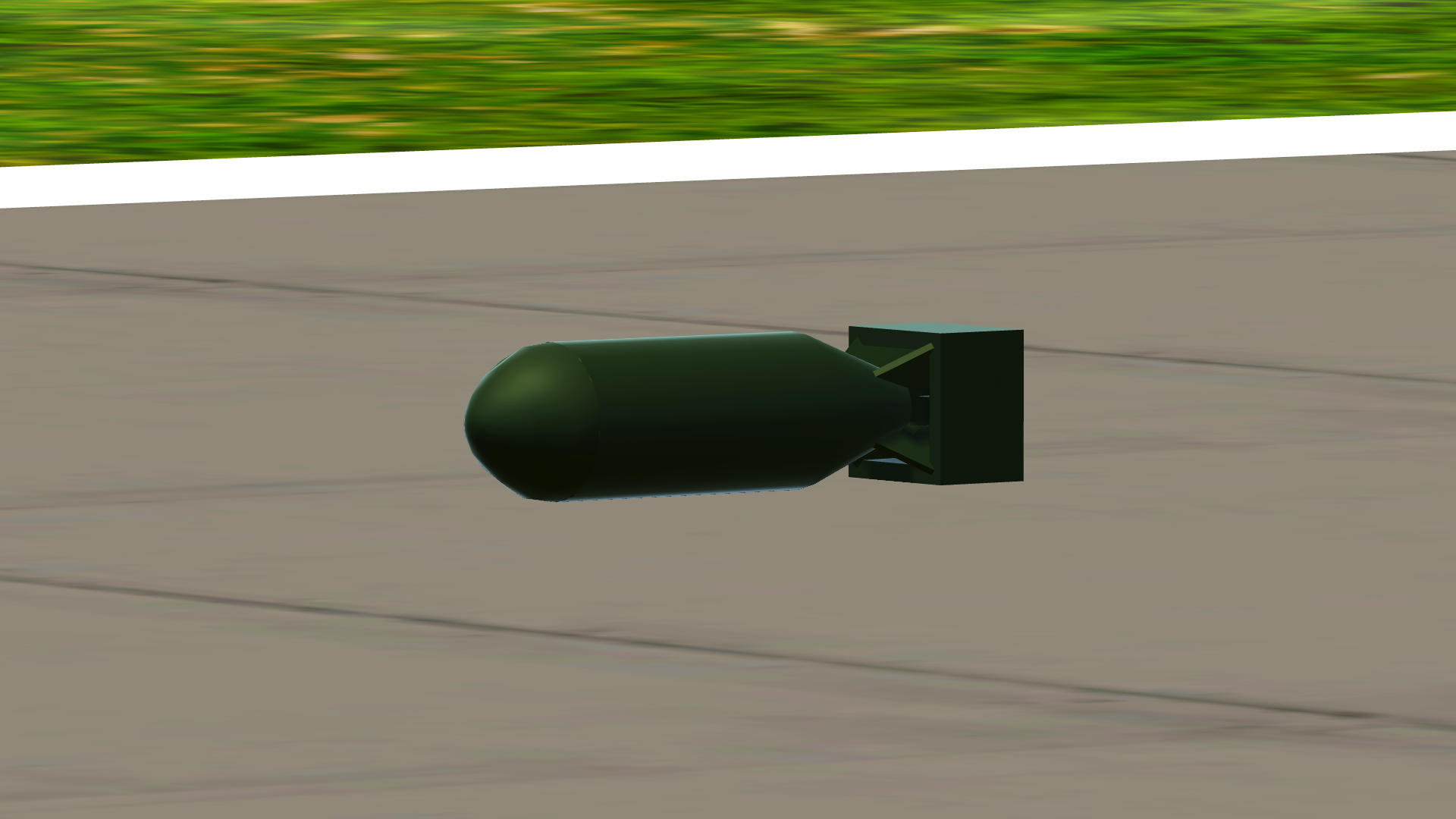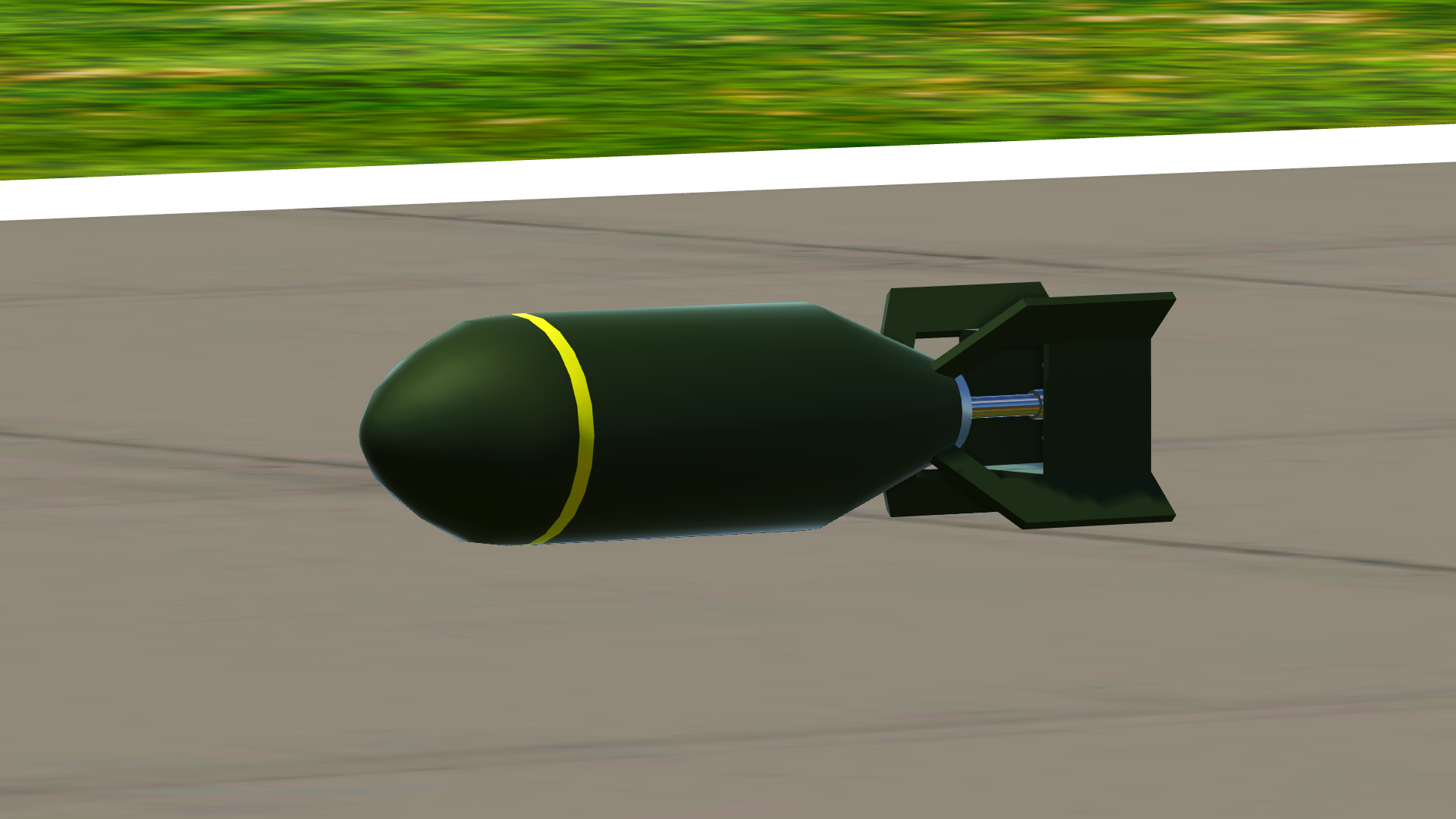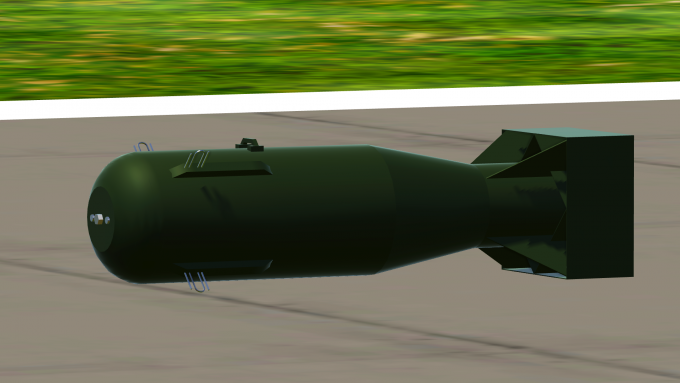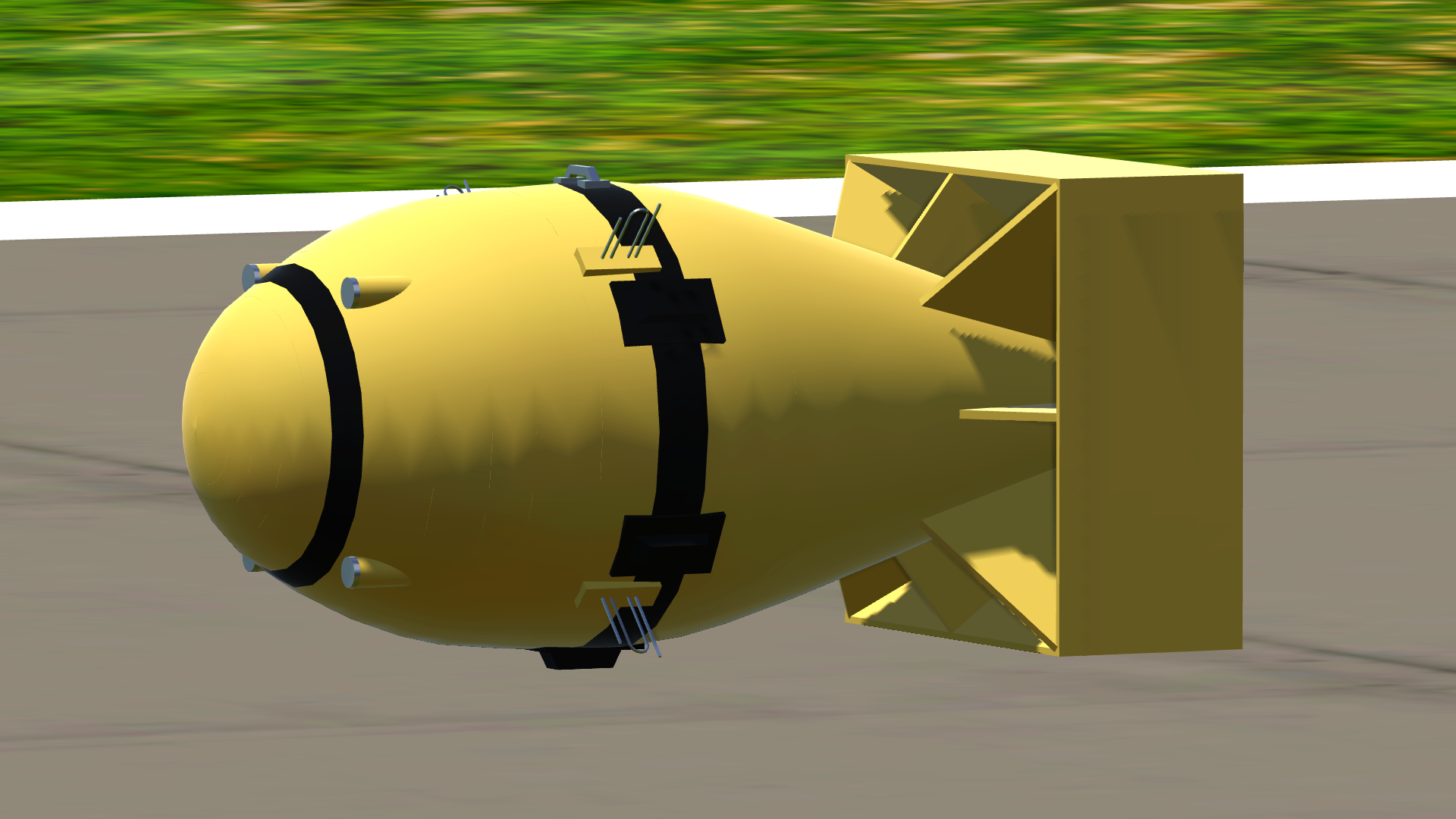 Avalible payloads:
1. 500lb bomb * 40
2. 2000lb bomb * 8
3. Little Boy *1 + Fat Man * 1
---
14. Agu. 09th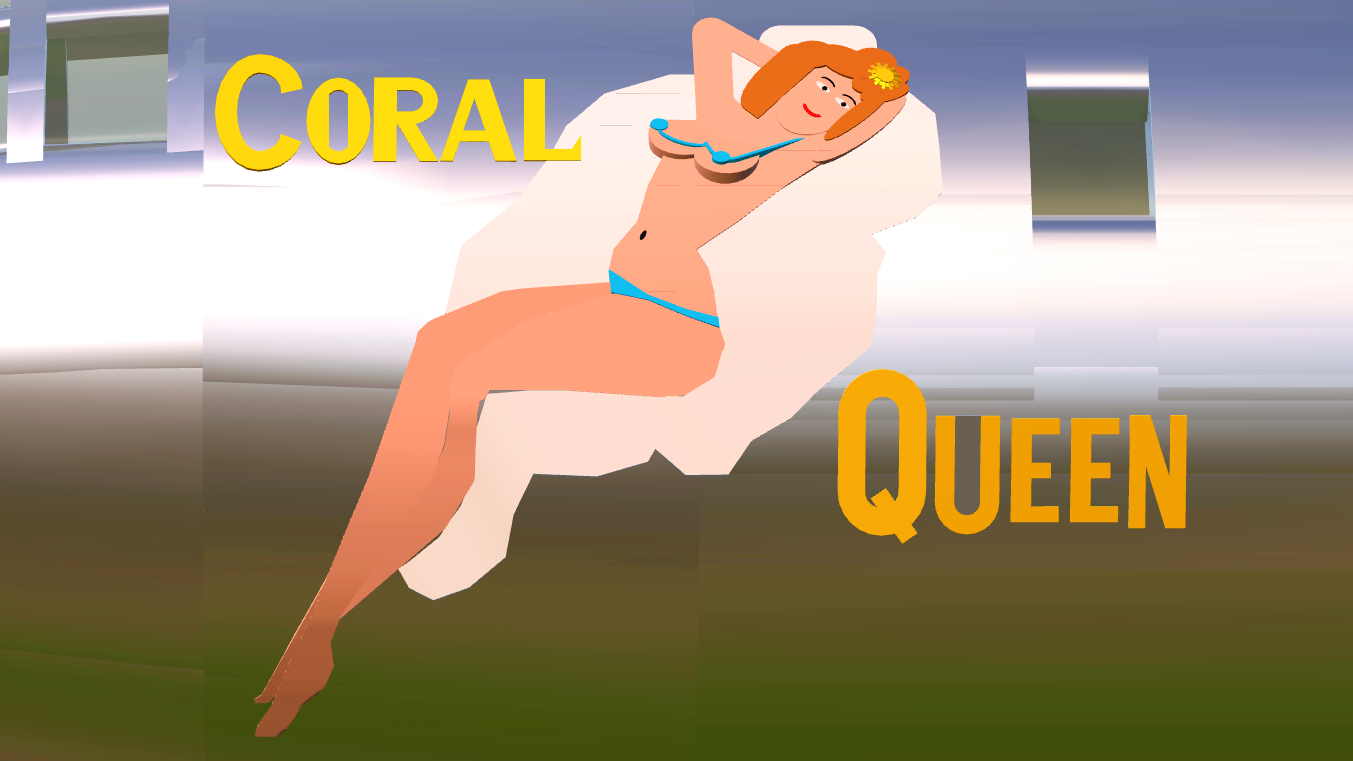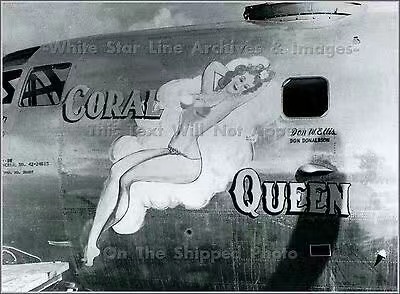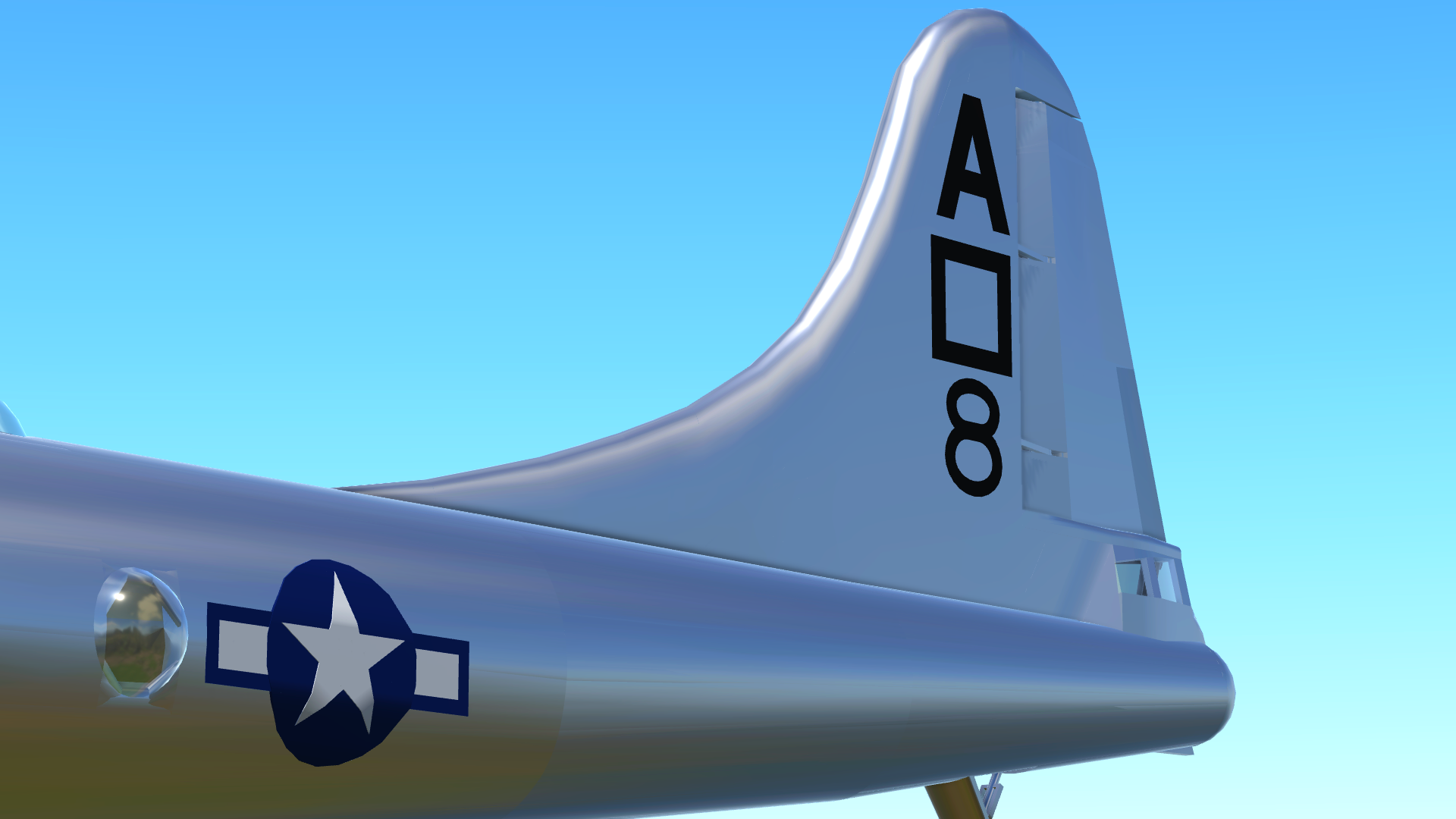 Paintjob: "Coral Queen" 869th bs 497th BG
---
15. Agu. 13th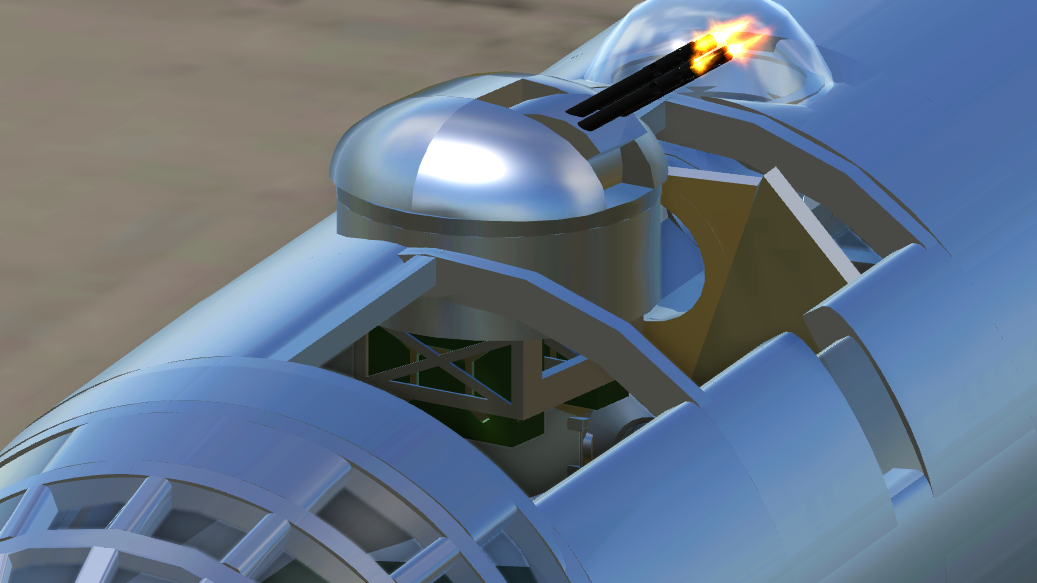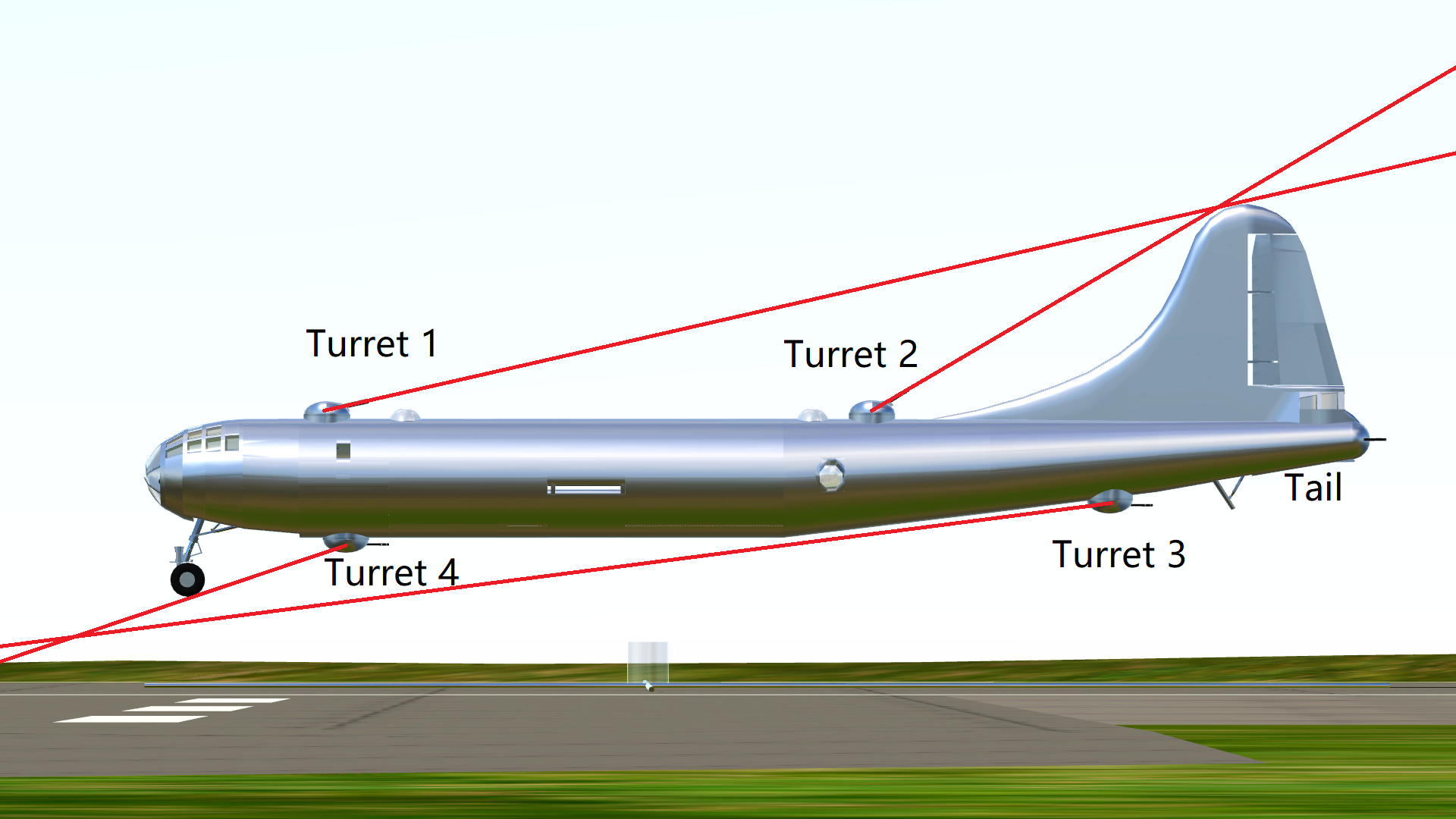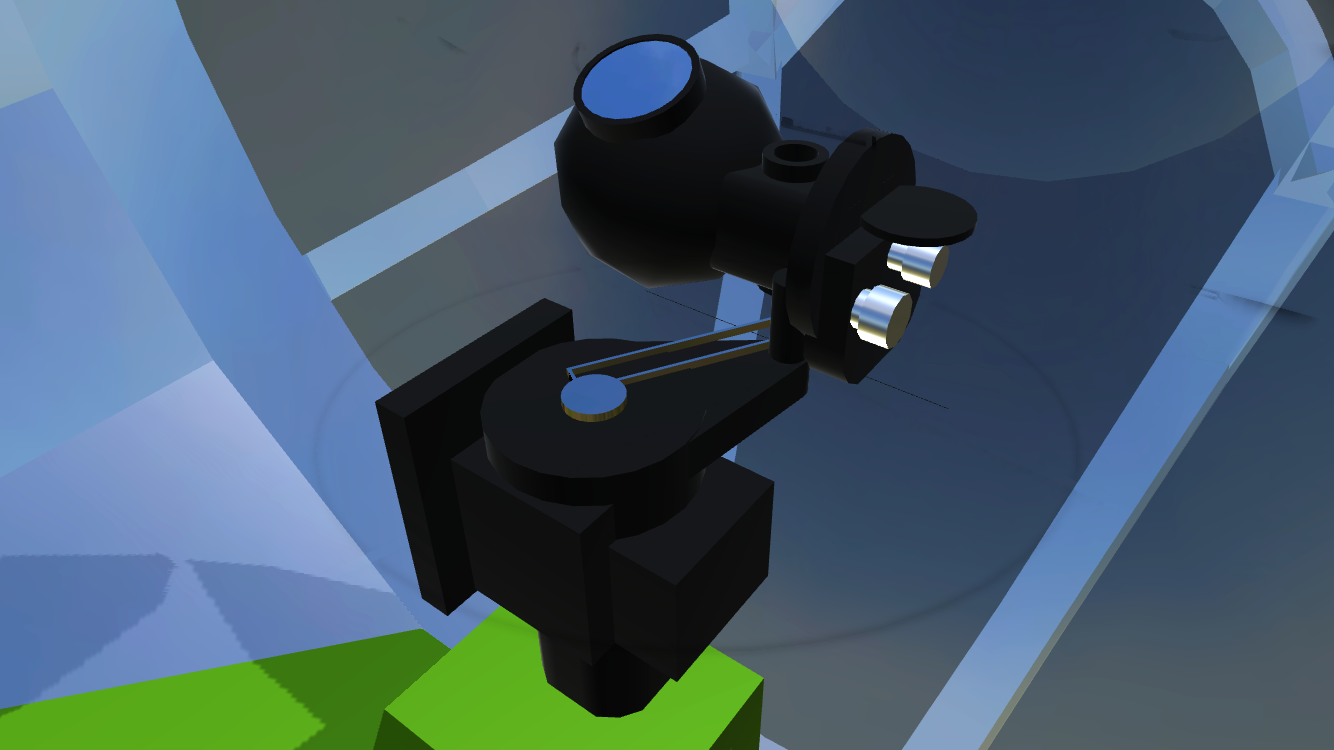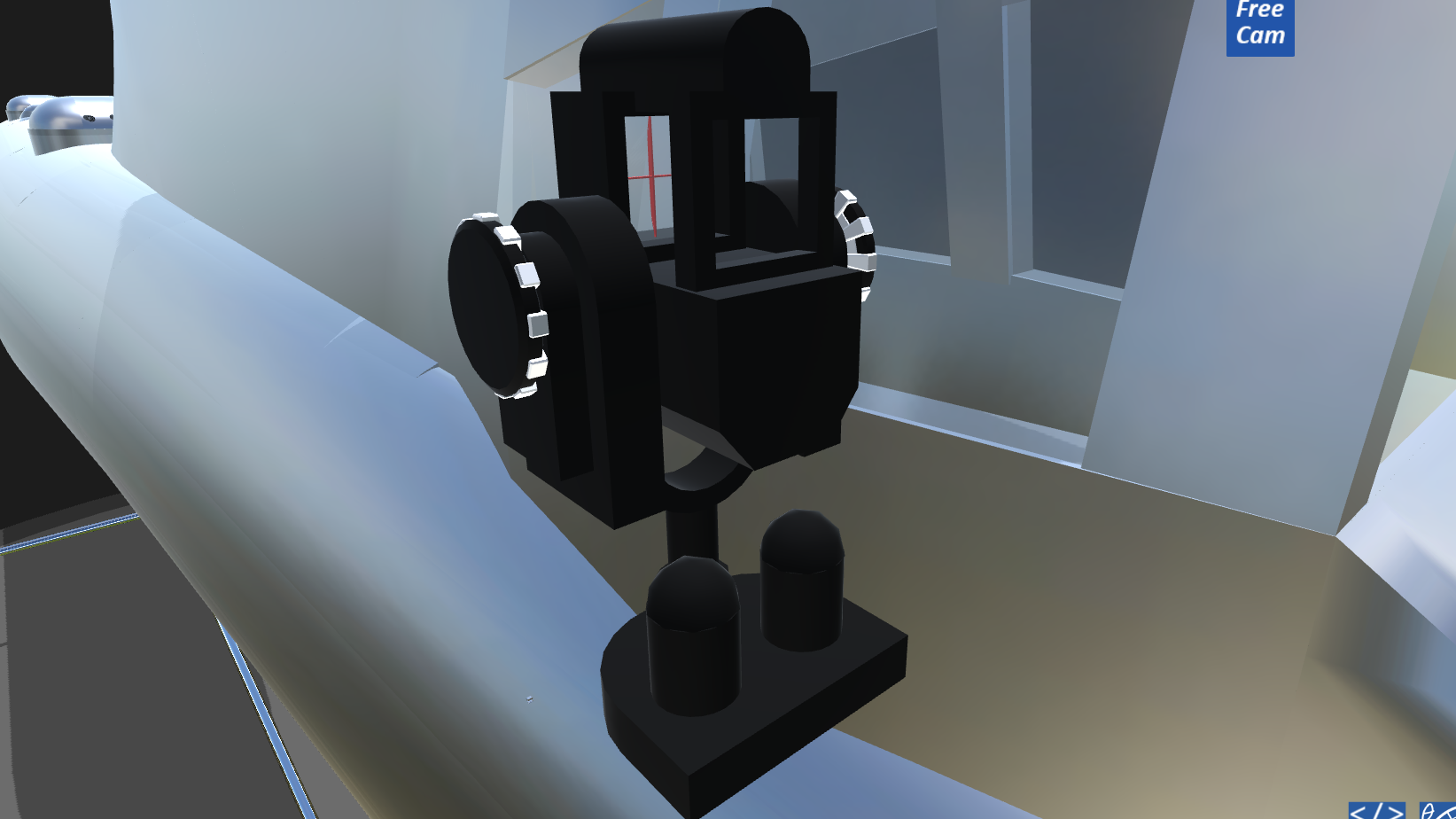 Turrets finished.
The magazine of turret extent to the inside of the fuselage and it should have a cover protected from inside, I didn't make the cover for showing more magazine details.
Auto and manual modes are avalible.
Airborn auto turret code, auto manuver correction. (code by JoshuaW )
Turret shooting auto avoiding:
Turret 1 & Turret 2 to vertical stablizer.
Turret 3 to fuselage rear section.
Turret 4 to nose gear. (when gear down)
Gunsight is finished.
Norden bomb sight finished.
Auto bomb sight code is made by Snowflake0s.
Bomb sight share camera with nose gun sight, use AG3 (manual turret mode) to do the switch.
In manual mode, nose gunner can control 1&4 turret. The top, waist and tail gunner can control the 2&3&tail turret.
---
16. Agu. 16th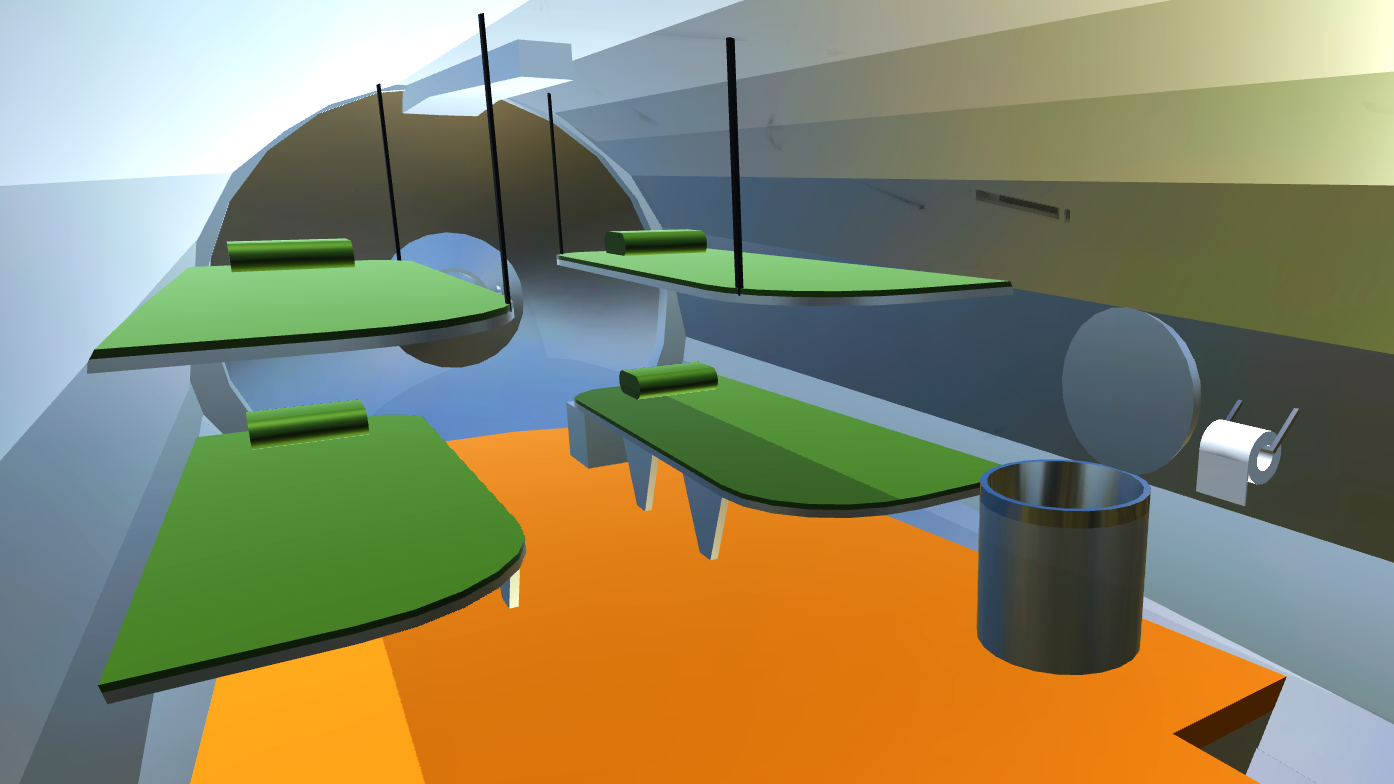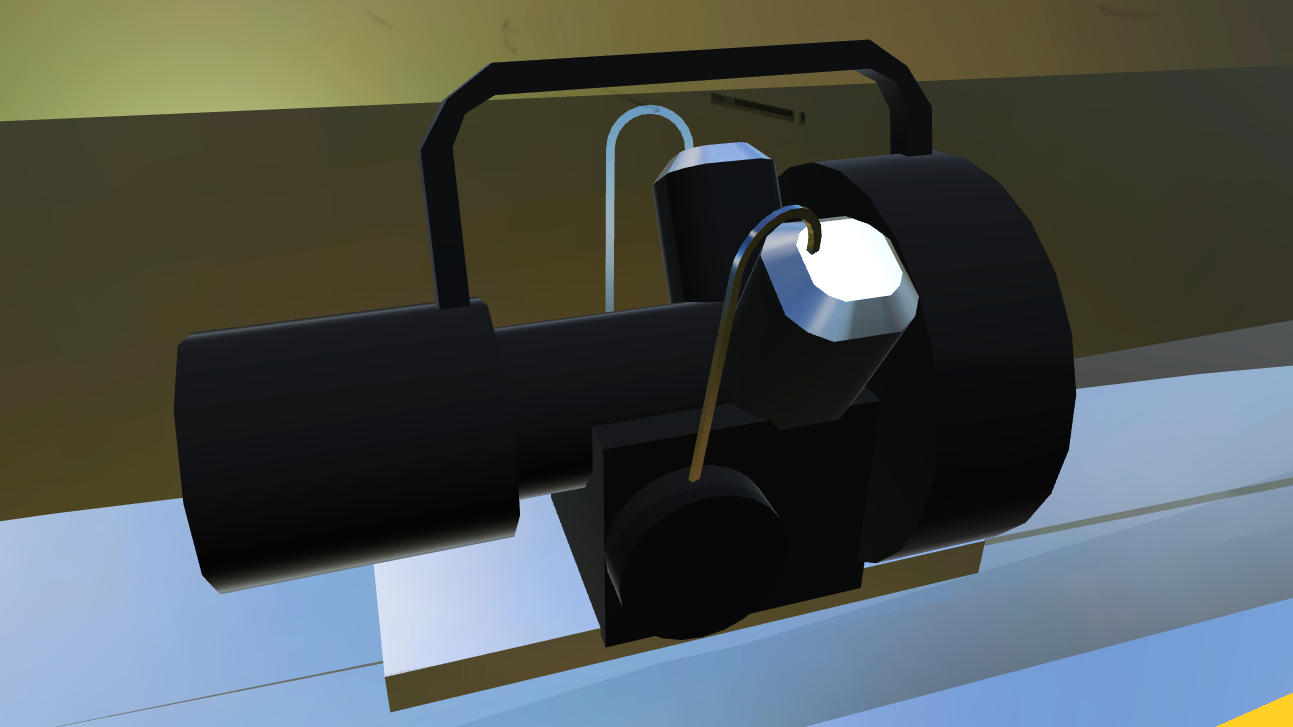 Cabin finshed, including 4 bunks and a toilet.
APU finshed, it can generate sound during engine start up.
---
17. Agu. 19th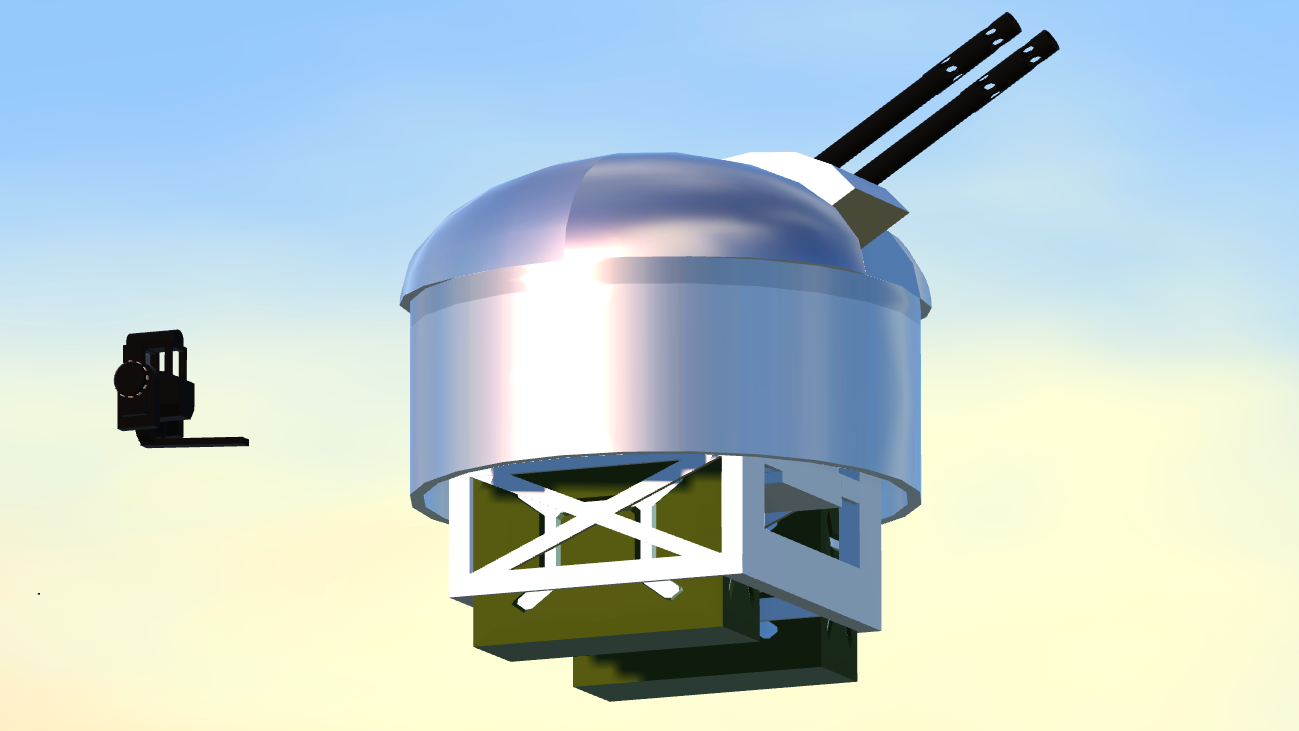 Tiny update: The guns now have a limited ammunation.
The max operate time is = 80s =1000round / 12.5round per sec
Also if you want to reload you can press group7.
---
18. Agu. 25th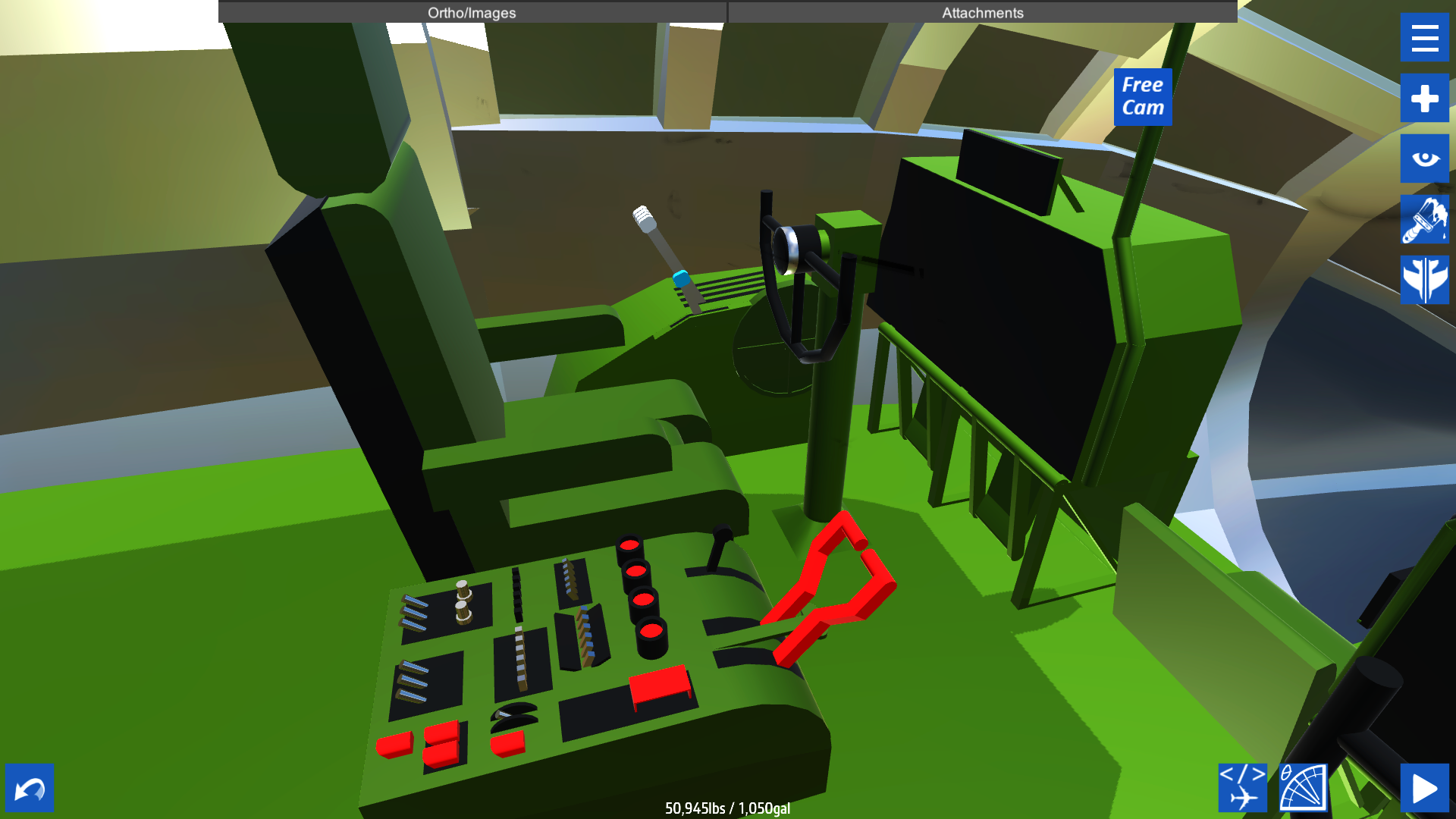 Pilot seat details.
The instruments will be installed after the game update.
---
19. Agu. 26th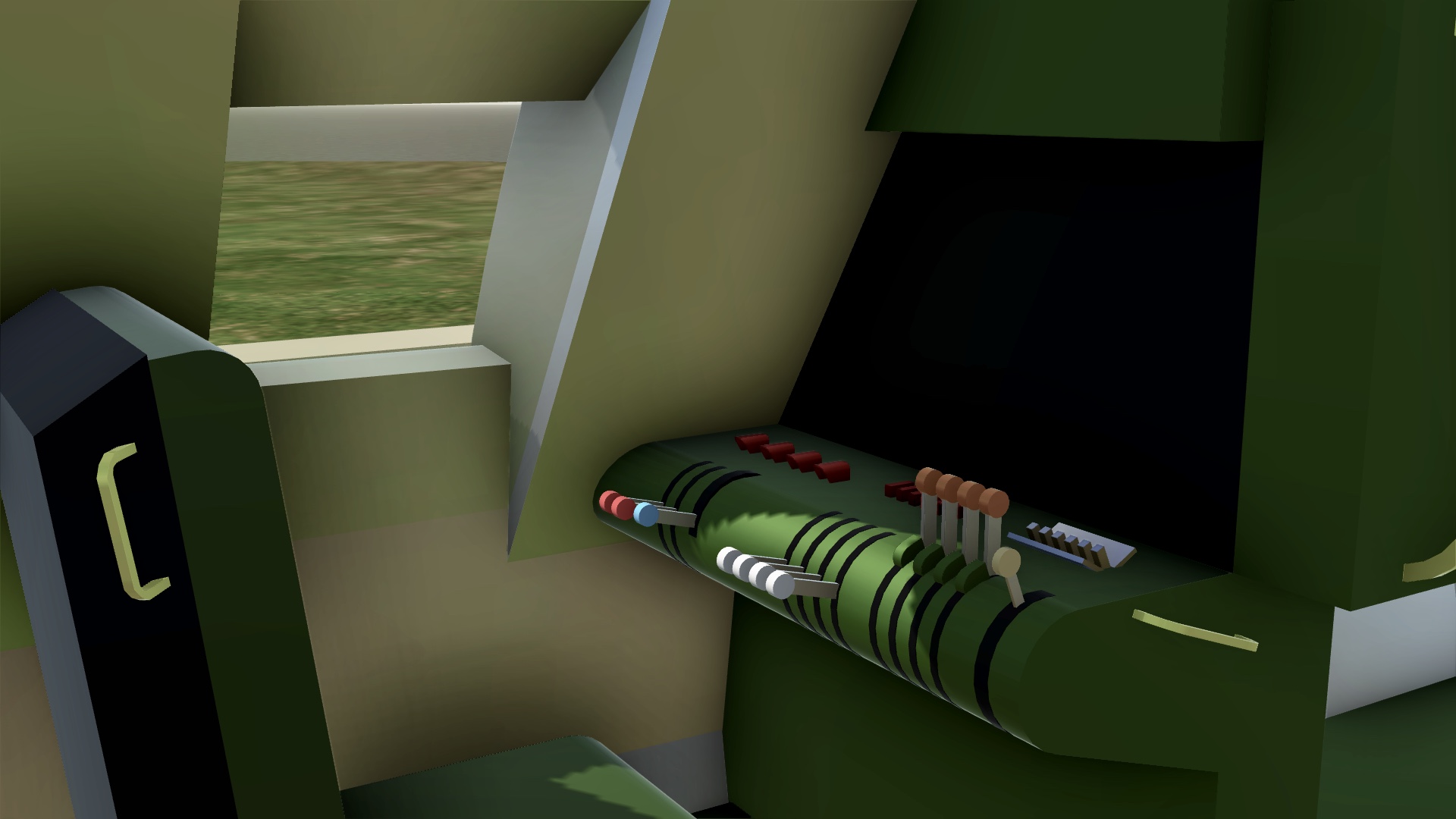 Flight engineer's seat finshed.
All levers functions.
---
20. Agu. 27th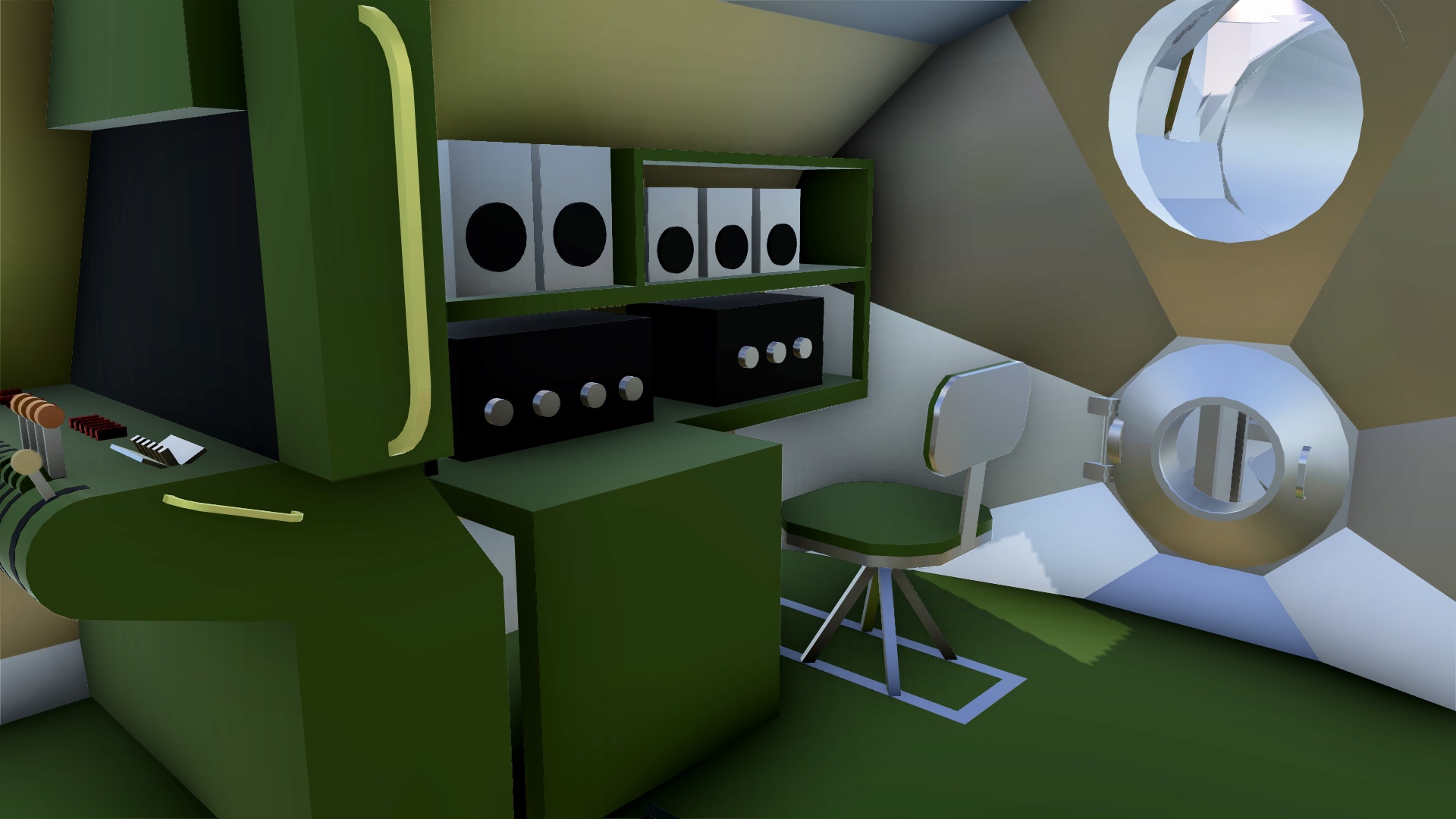 Radio operator's seat finished.
---
21. Agu. 31th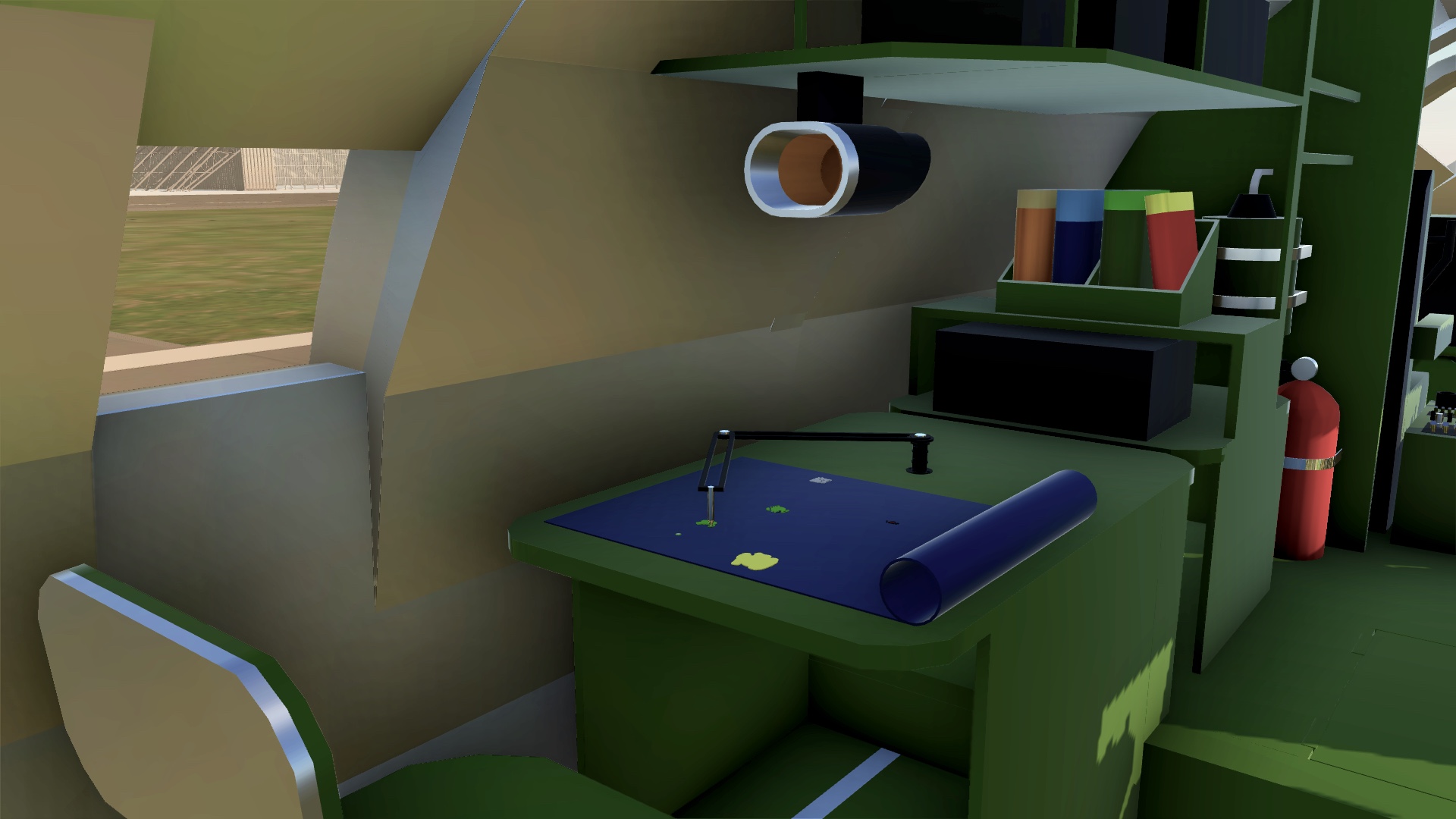 Navigator's seat finished.
Functional navigator map.
---
22. Sept. 06th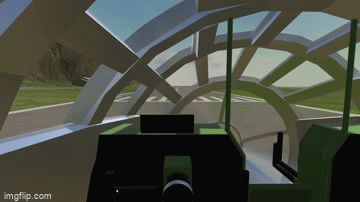 Camera switch: 10 different views can be switched by using AG6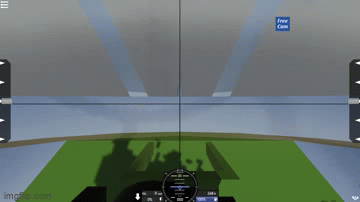 Nose gunner and bomb sight switch by AG3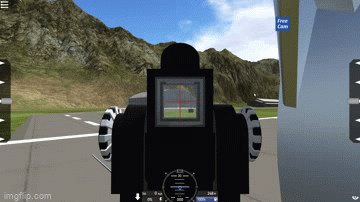 Waist gunner switch.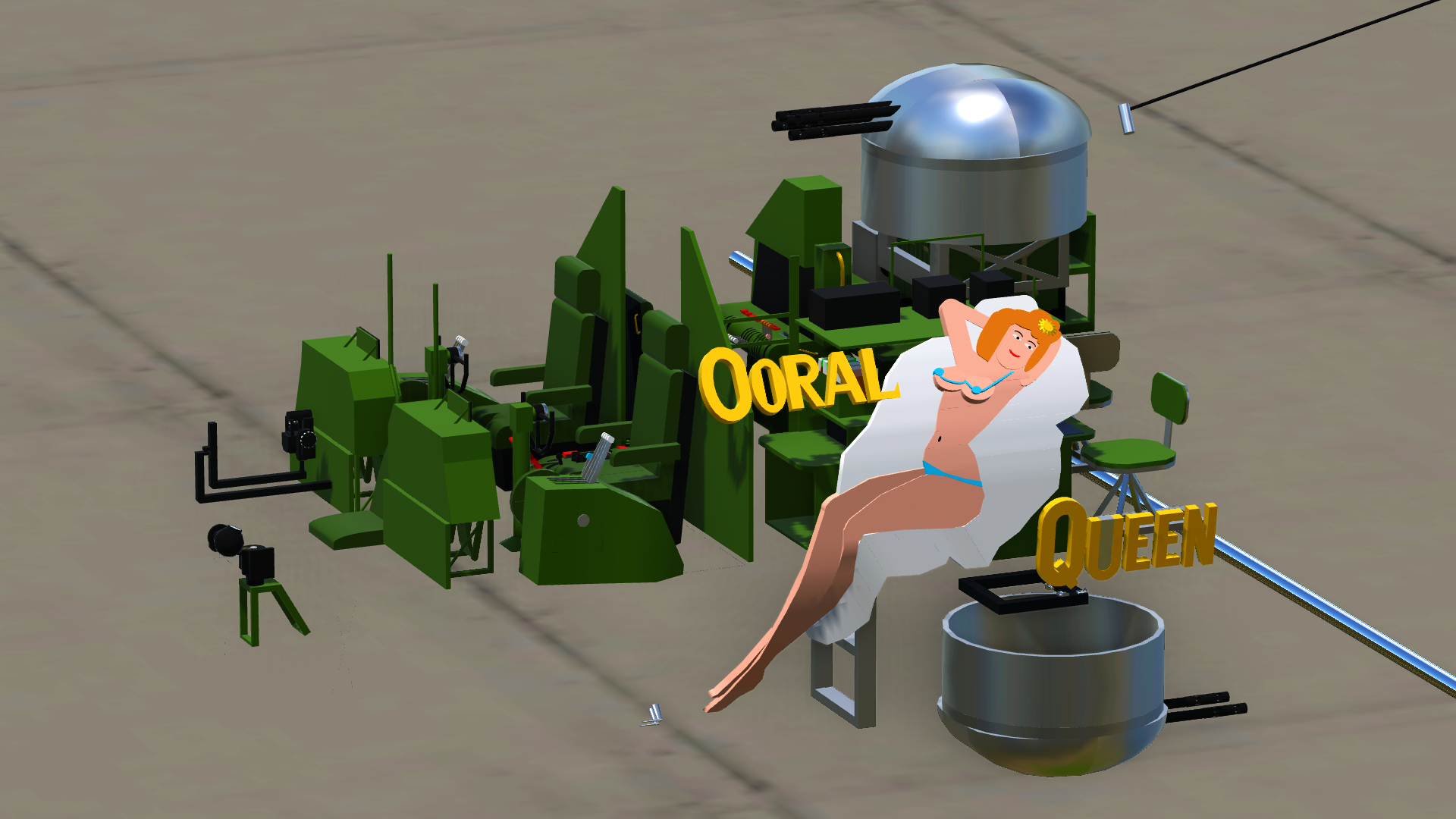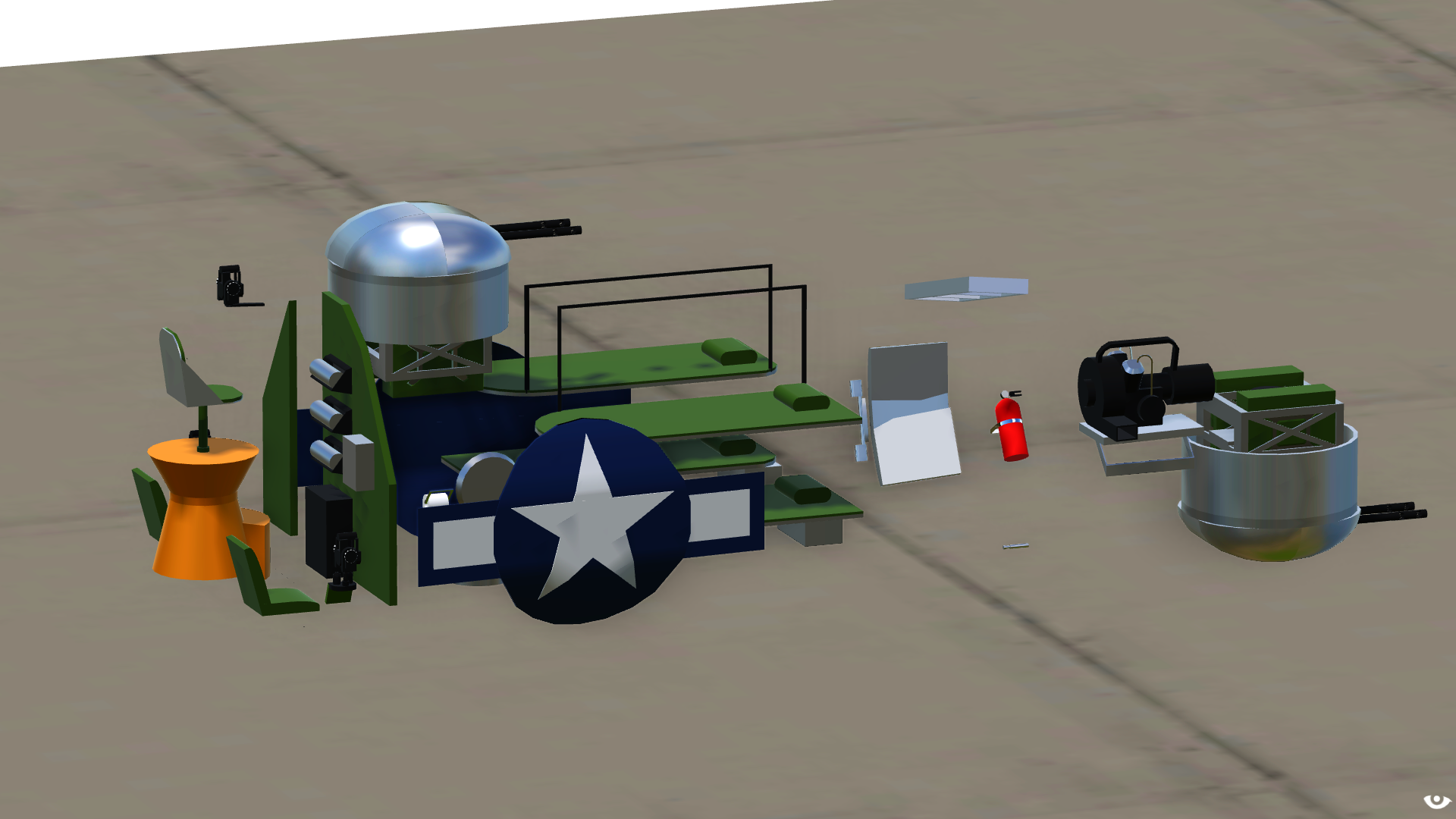 ---
23. Sept. 06th
By far, the whole aircraft is finished except for the instruments.
Huge thanks for all the supports for reaching 1000 followers!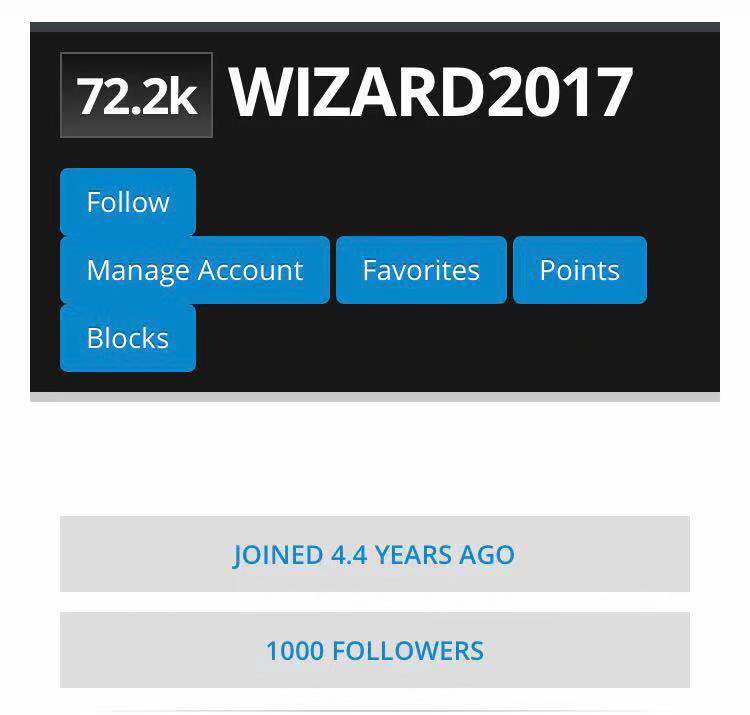 ---
24. Oct. 07th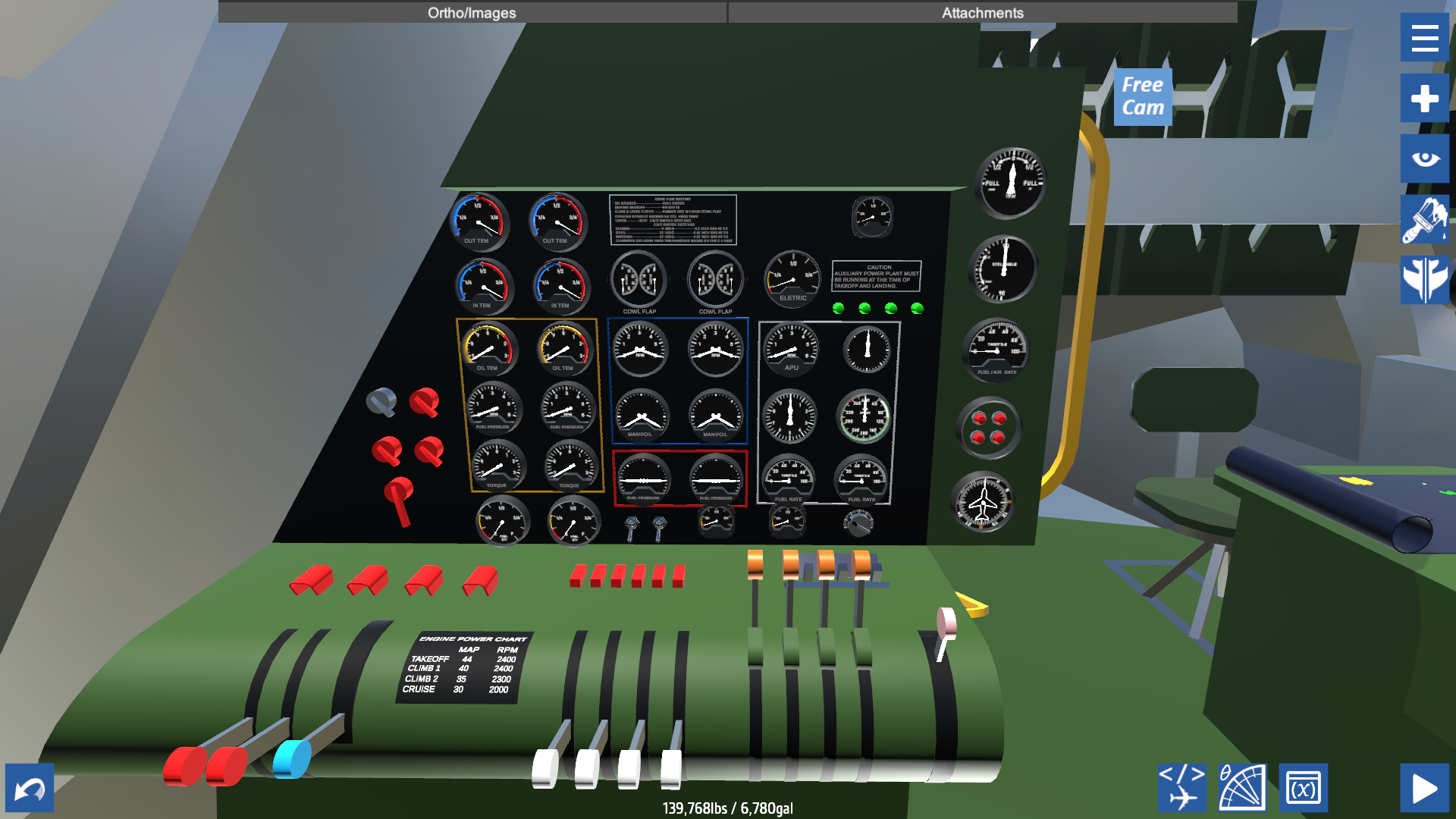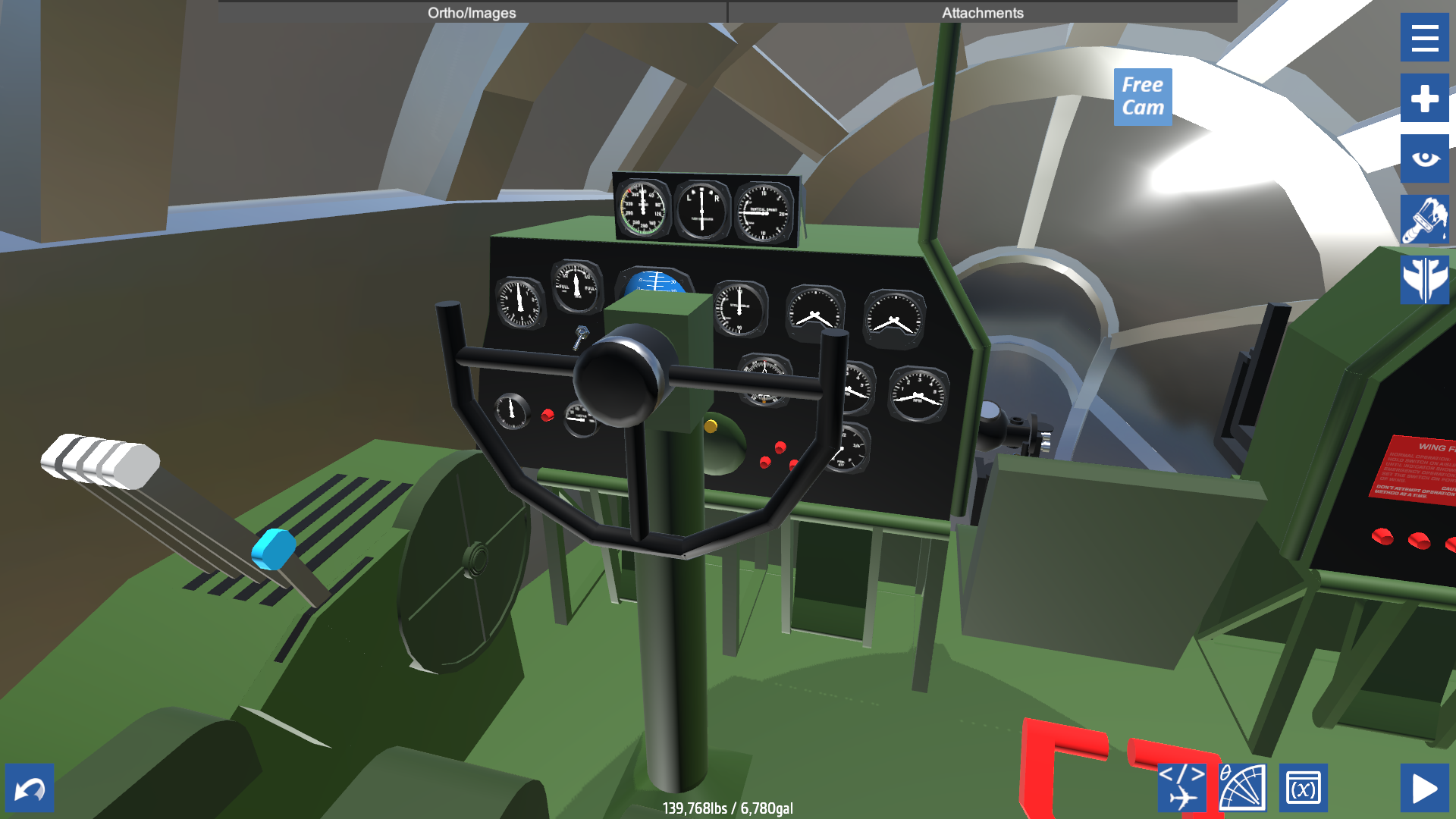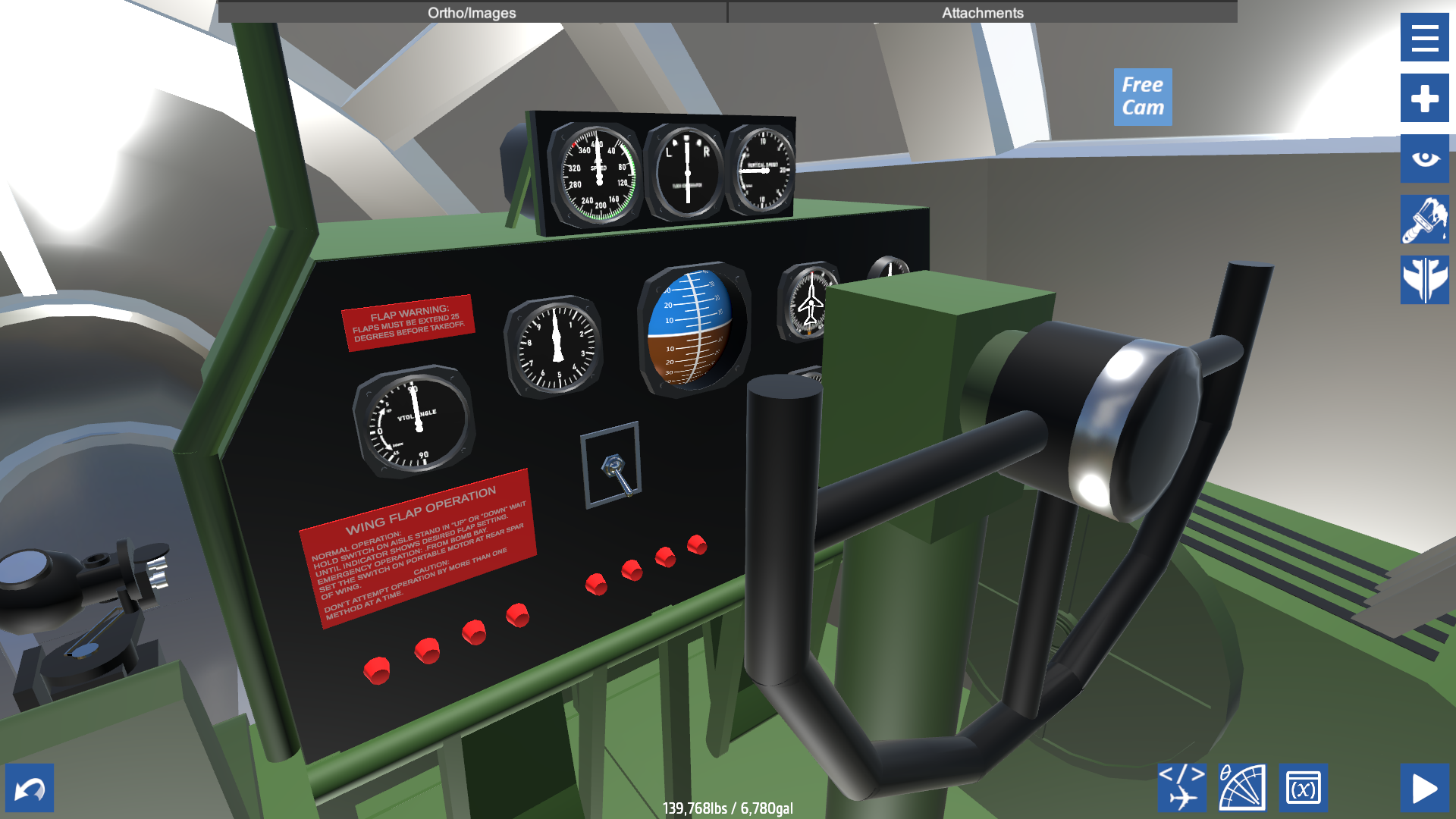 New details added after update.