After more than two years of development, it's finally ready! SimpleRockets 2 is now available on Steam for PC and Mac. The iOS and Android versions will be released next year.
I hope you enjoy building those rockets, planes, rovers, doohickeys, and thingamajigs. Enjoy your successful launches and make sure you get video coverage of your failures.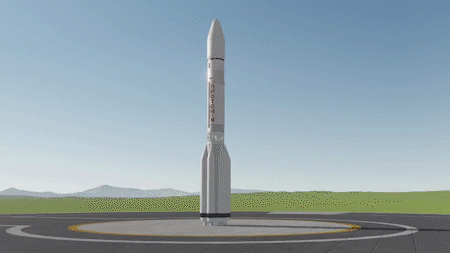 SR2 is in Early Access now, so we are going to keep working on it and making it better with every update. Check our Roadmap to see how we're doing and if you have any ideas then leave a suggestion here. It's already loaded with features, which you can read about on the Steam page. If you're not in the mood for reading, then you can just sit back and watch the launch trailer: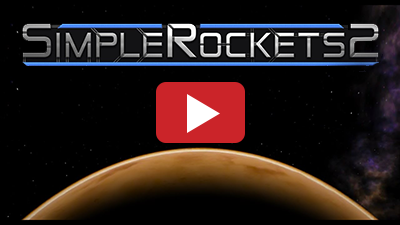 We really enjoyed building this game for all of you. It was by far the most challenging game we've made and it was an incredible learning experience for all of us. From our small, apartment "office" in Southern Illinois, we'd like to thank you for playing our games. We owe our jobs to you!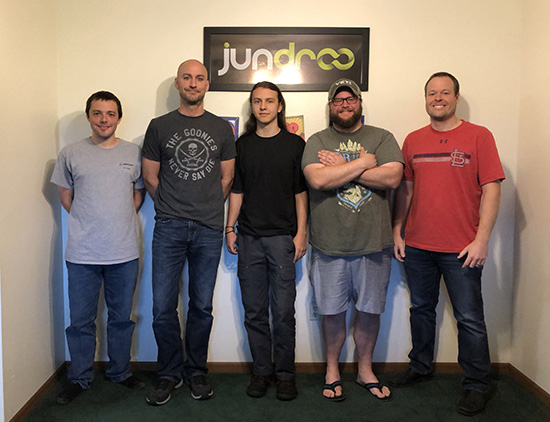 From left to right: Nathan, Philip, William, Kevin, and Andrew. Taken at our extravagant apartment with awesome green carpet where we churn out code, art, and bugs all day.
Thanks for reading! Now let's build some rockets!
P.S. - Early Reviews
If you enjoy the game, then please consider giving SR2 a positive review on Steam. Those early reviews really help when a game is launching.