The DEMO video is here:
https://v.qq.com/x/
page/i0754x5gv8q.html
The main update of the WaveForceTank v1.1 is as follows:
1. Increase the third turret shaft so that the turret can be 360-degree aiming.
2. Increased the stability of the middle section of the gyroscope, which improved the shooting stability to some extent.
3. Increased the safety design of the jammer generator, making it difficult for small missiles to attack the car body and adding 500rounds countermeasure
disapears.
4. Partially weakened the lethality of the main gun, but increased the special effects and shooting sense of the main gun fire.
Operating:
Act3 Compartment stabilized gyroscope
Act4 Flight beacons
Act5 Turret adjustment control to unlock
Act6 Turret omnidirectional control unlock
Act7 Reverse gear
Act8 Forward gear
LandingGear Parking brake
Enjoy and fun!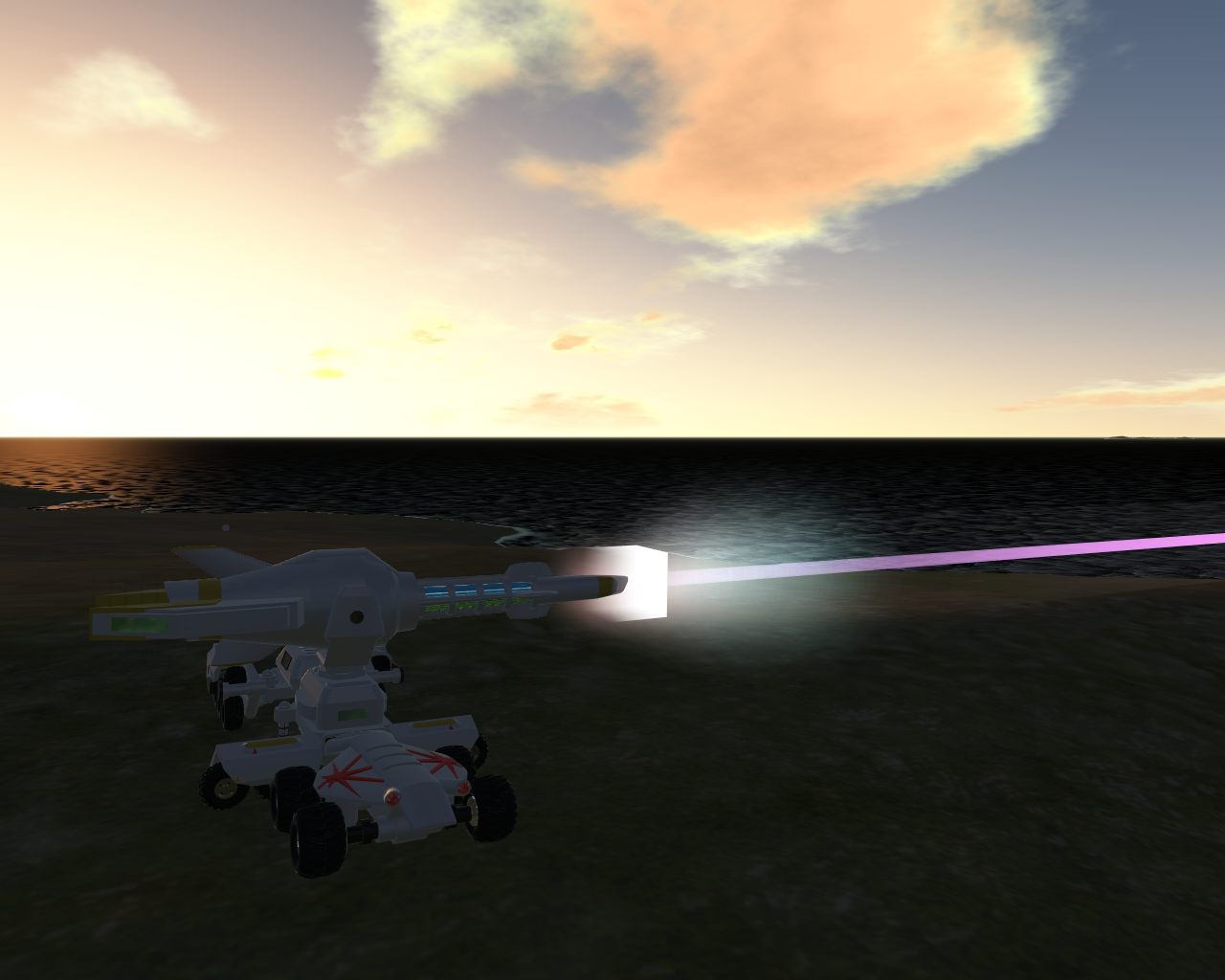 Specifications
General Characteristics
Predecessor

V.U.RA3 WaveForceCannon v1.0

Successors

3 airplane(s)

Created On

Windows

Wingspan

28.0ft (8.5m)

Length

78.5ft (23.9m)

Height

30.1ft (9.2m)

Empty Weight

-4,734,385lbs (-2,147,483kg)

Loaded Weight

9,130lbs (4,141kg)
Performance
Power/Weight Ratio

1.476

Wing Loading

27,143.5lbs/ft2 (132,526.0kg/m2)

Wing Area

0.3ft2 (0.0m2)

Drag Points

49324
Parts
Number of Parts

350

Control Surfaces

0
---