History
The MiG-28 (???-28 in Cyrillic script) is a twin-engine, single or two-seat fighter jet operated by Soviet bloc air forces. As seen in Top Gun, it uses wingtip-mounted Vympel K-13 (NATO reporting name "AA-2 Atoll") missiles as its primary air to air weapon (the Atoll is a reverse-engineered version of the AIM-9 Sidewinder). MiG is highly maneuverable, but somewhat slower than the F-14 Tomcat.
In the Opening scenes of Top Gun, Lt. Pete "Maverick" Mitchell and his wingman Cougar squared off against MiG-28s with no NATO reporting name and of unspecified nationality. The nation that flew the MiG-28s was not specified whatsoever in the film but assumed to be the Soviet Union or another Communist state. In the script, American pilots were warned that the MiG-28 was armed with the AM 39 Exocet, a French-made Anti-ship Missile not found in the inventory of Soviet forces. In video games licensed from the films, the enemy planes are replaced with real Soviet aircraft, the MiG-29 "Fulcrum".
---
Control
AG 1-Hook
AG 4-jettison aim 9 1/2
AG 5-jettison aim 9 3/4

Gallery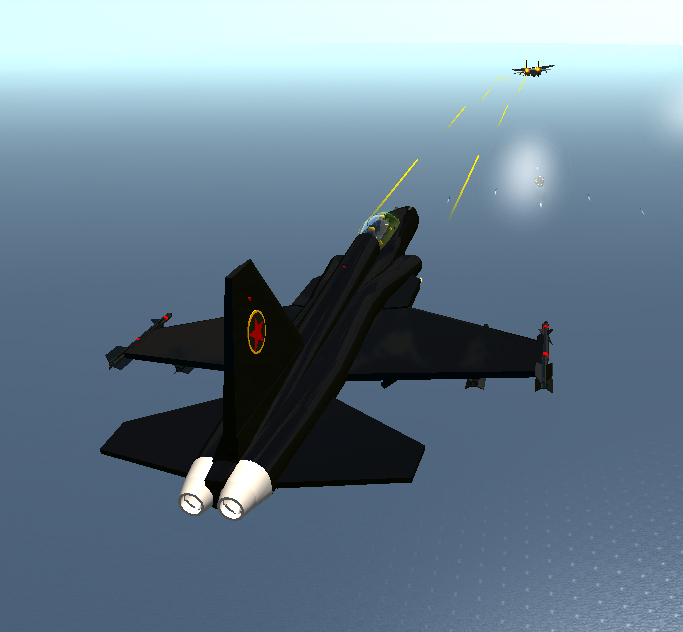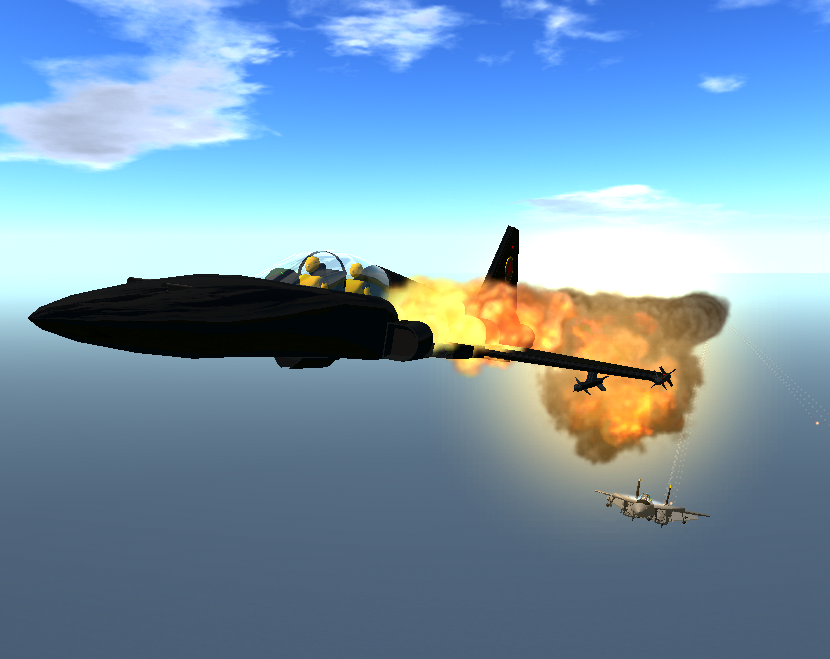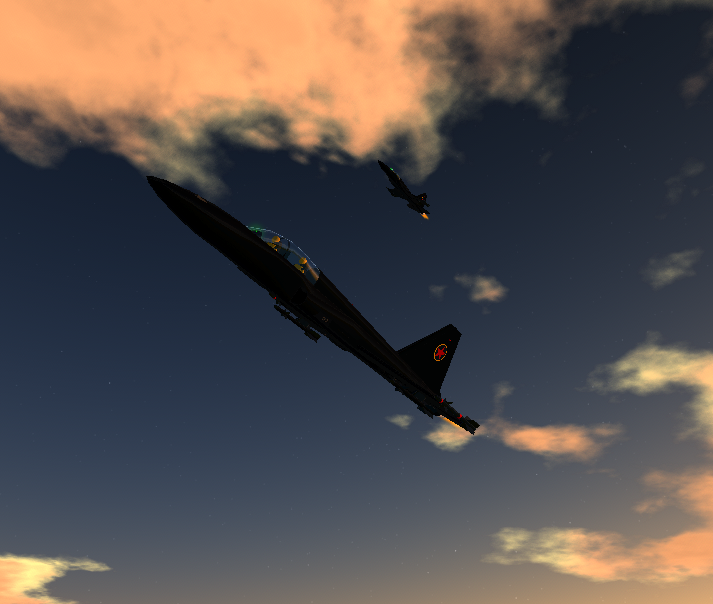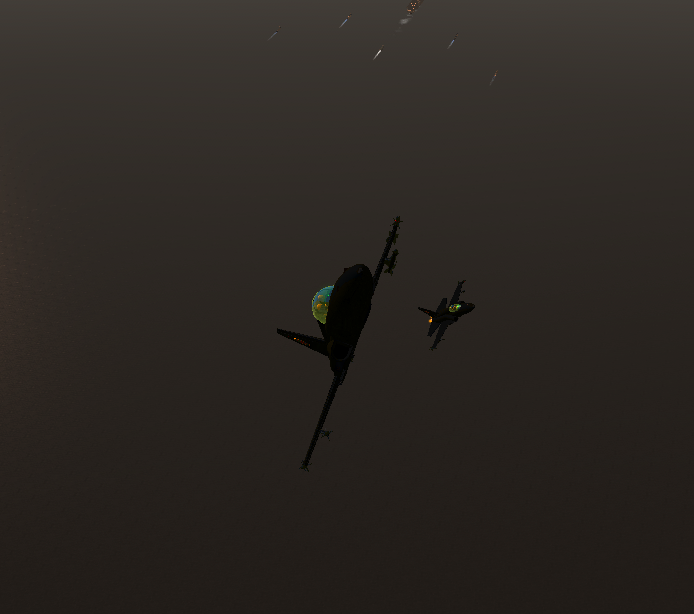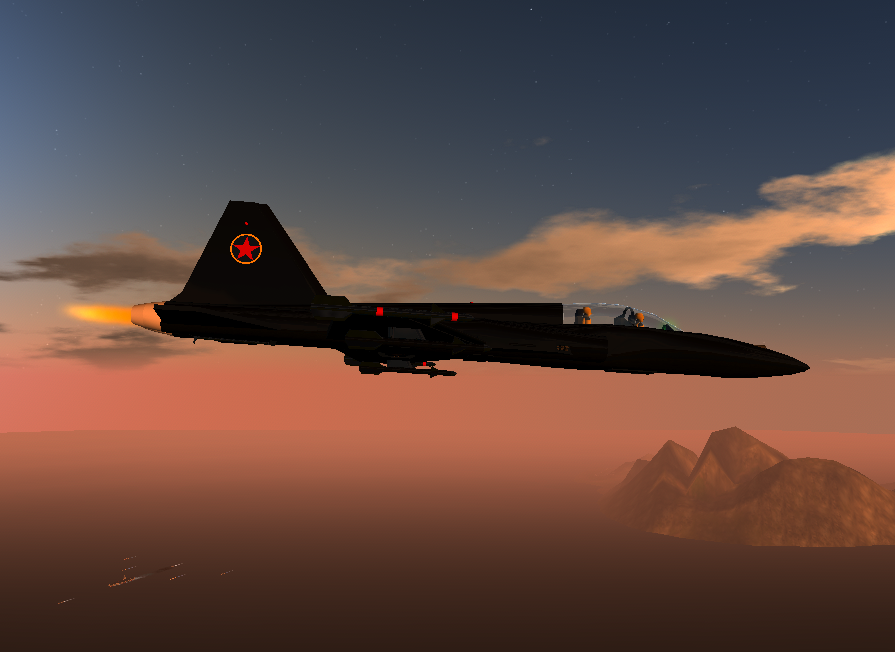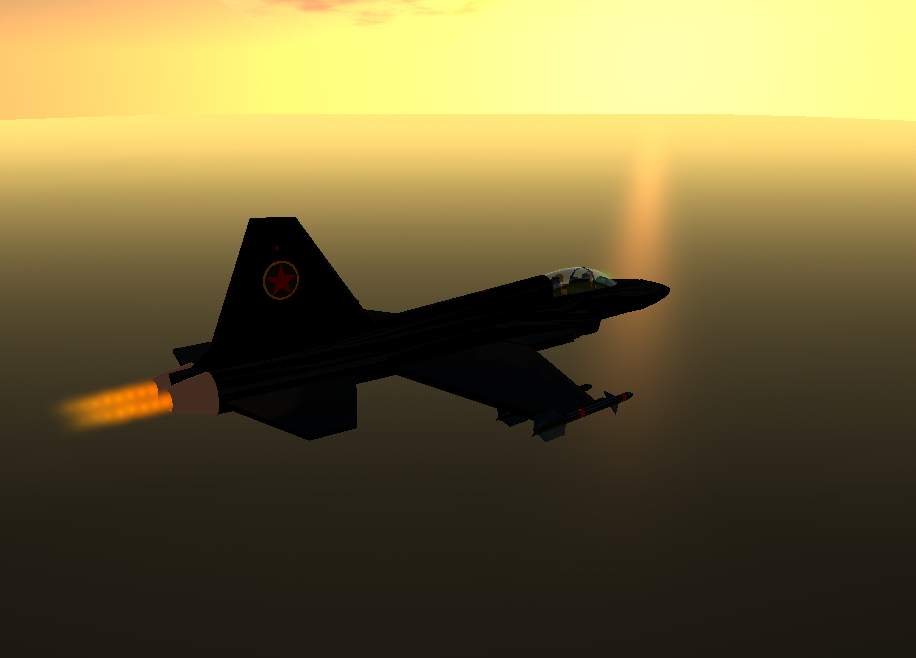 "Laughs in Maverick"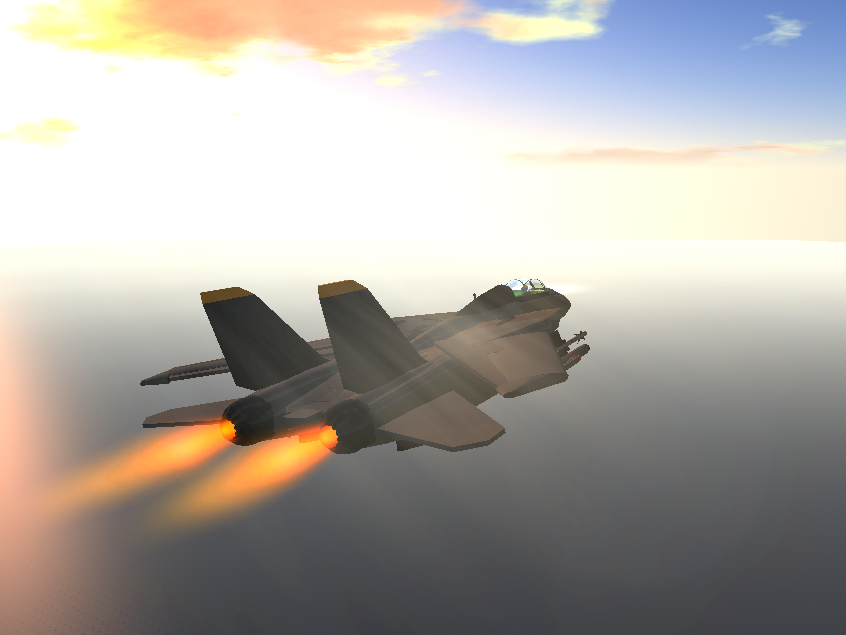 ^ click photo for the f 14E
Credits To AndroidUser for the f 5
Specifications
General Characteristics
Predecessor

F-5 (MIG-28 LIVERY)

Created On

Android

Wingspan

28.5ft (8.7m)

Length

48.8ft (14.9m)

Height

14.4ft (4.4m)

Empty Weight

4,751lbs (2,155kg)

Loaded Weight

10,750lbs (4,876kg)
Performance
Power/Weight Ratio

1.254

Wing Loading

17.3lbs/ft2 (84.7kg/m2)

Wing Area

619.9ft2 (57.6m2)

Drag Points

2599
Parts
Number of Parts

104

Control Surfaces

9

Performance Cost

548
---