Some parts come from @ Anastvats&2Papi2Chulo
Pictures come from @ Rafalemmm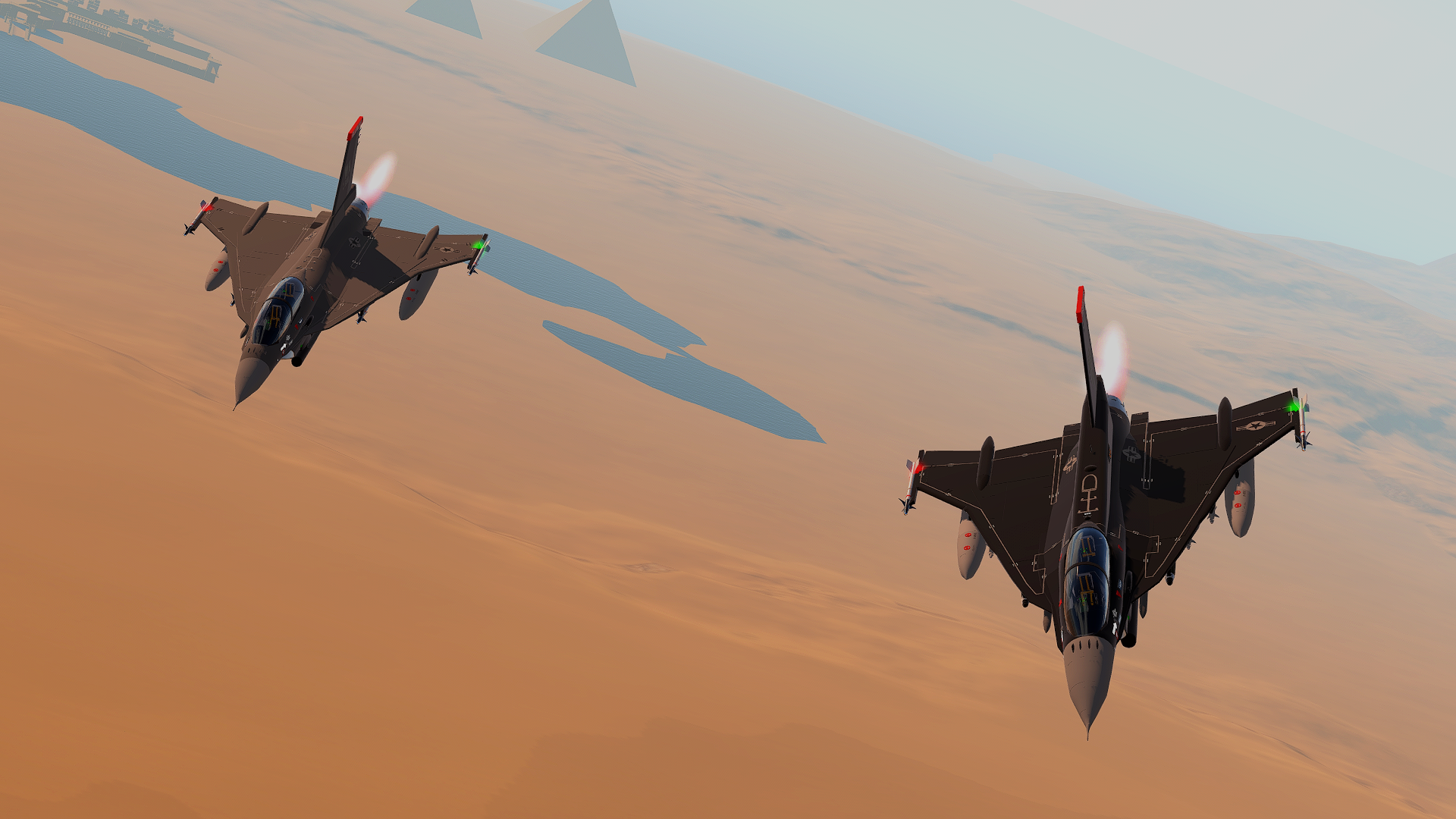 Wikipedia
F-16D Block 50/52 Plus
The General Dynamics F-16 Fighting Falcon is a single-engine multirole fighter aircraft originally developed by General Dynamics for the United States Air Force (USAF). Designed as an air superiority day fighter, it evolved into a successful all-weather multirole aircraft. Over 4,600 aircraft have been built since production was approved in 1976. Although no longer being purchased by the U.S. Air Force, improved versions are being built for export customers.
This variant's main differences are the addition of support for a dorsal spine compartment. All two-seat "Plus" aircraft have the enlarged avionics dorsal spine compartment which is located behind the cockpit and extends to the tail. It adds 30 cu ft (850 L) to the airframe for more avionics with only small increases in weight and drag.
Control:
Activate1:Air Brake
Activate2:drag parachute
Activate3:Abandon weapons
Activate4:Drop the fuel tank.
Activate5:Open Canopy
Activate6:Eject
-Activate8&VTOL:keep level&pitch
some pictures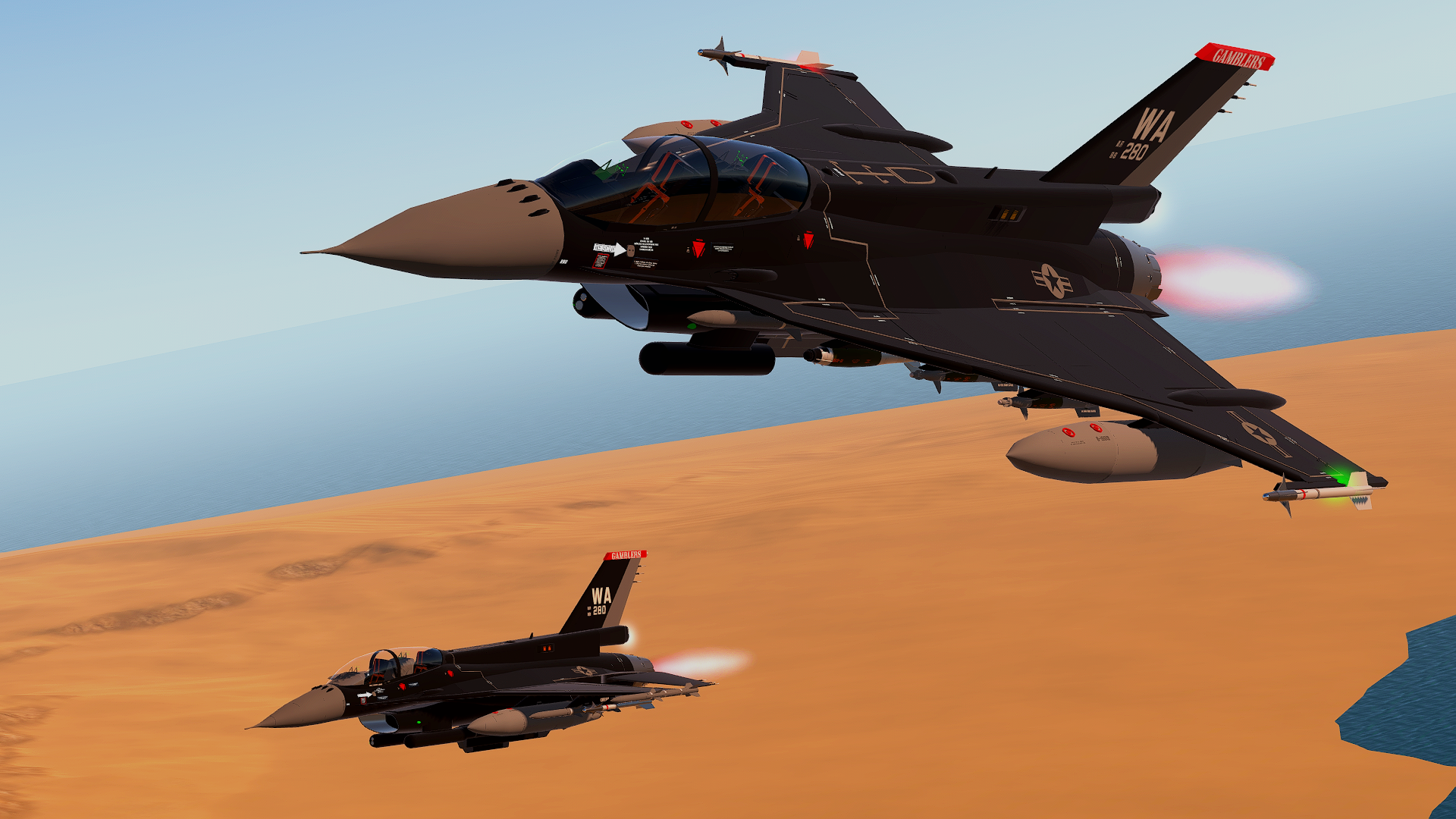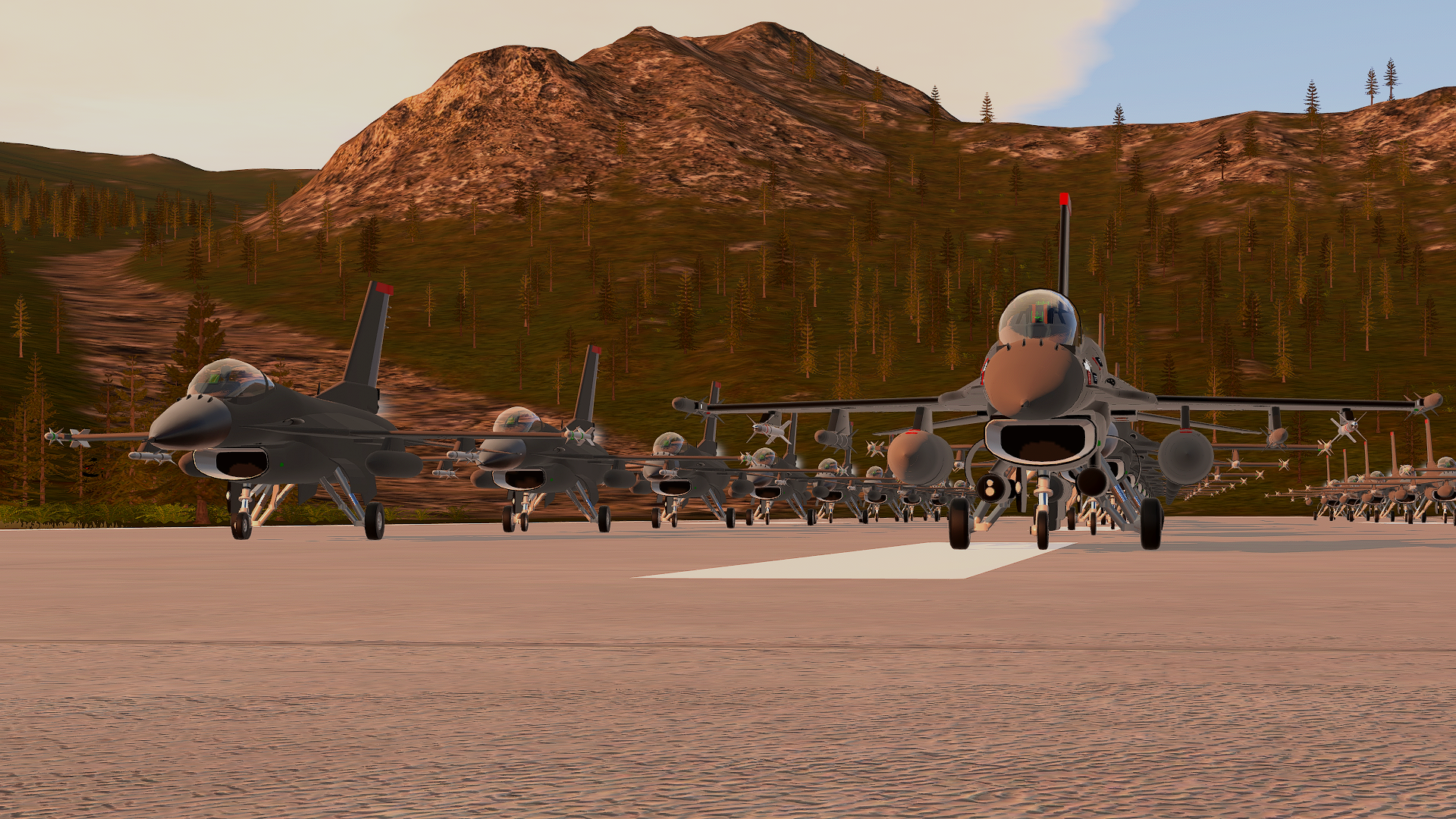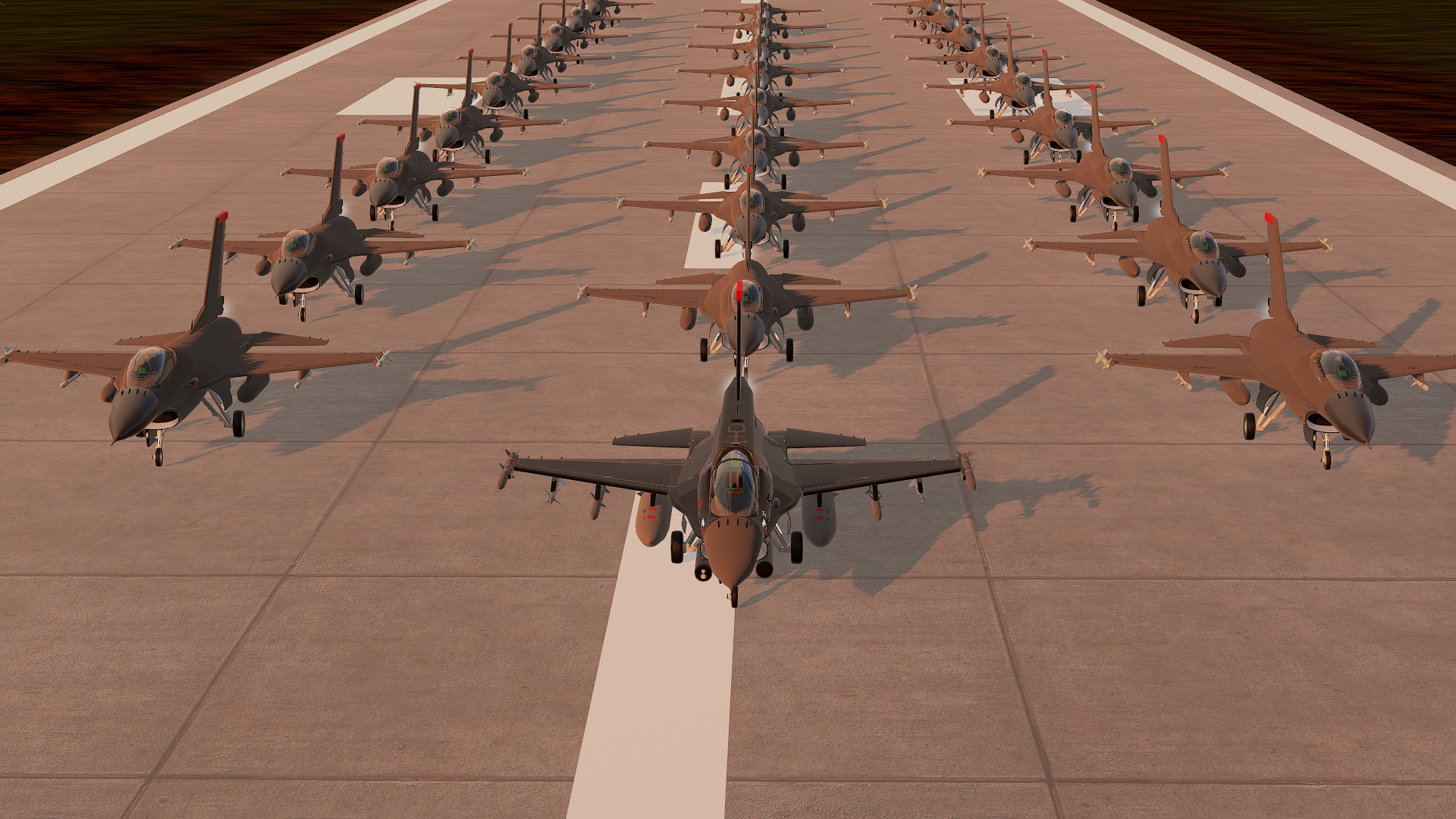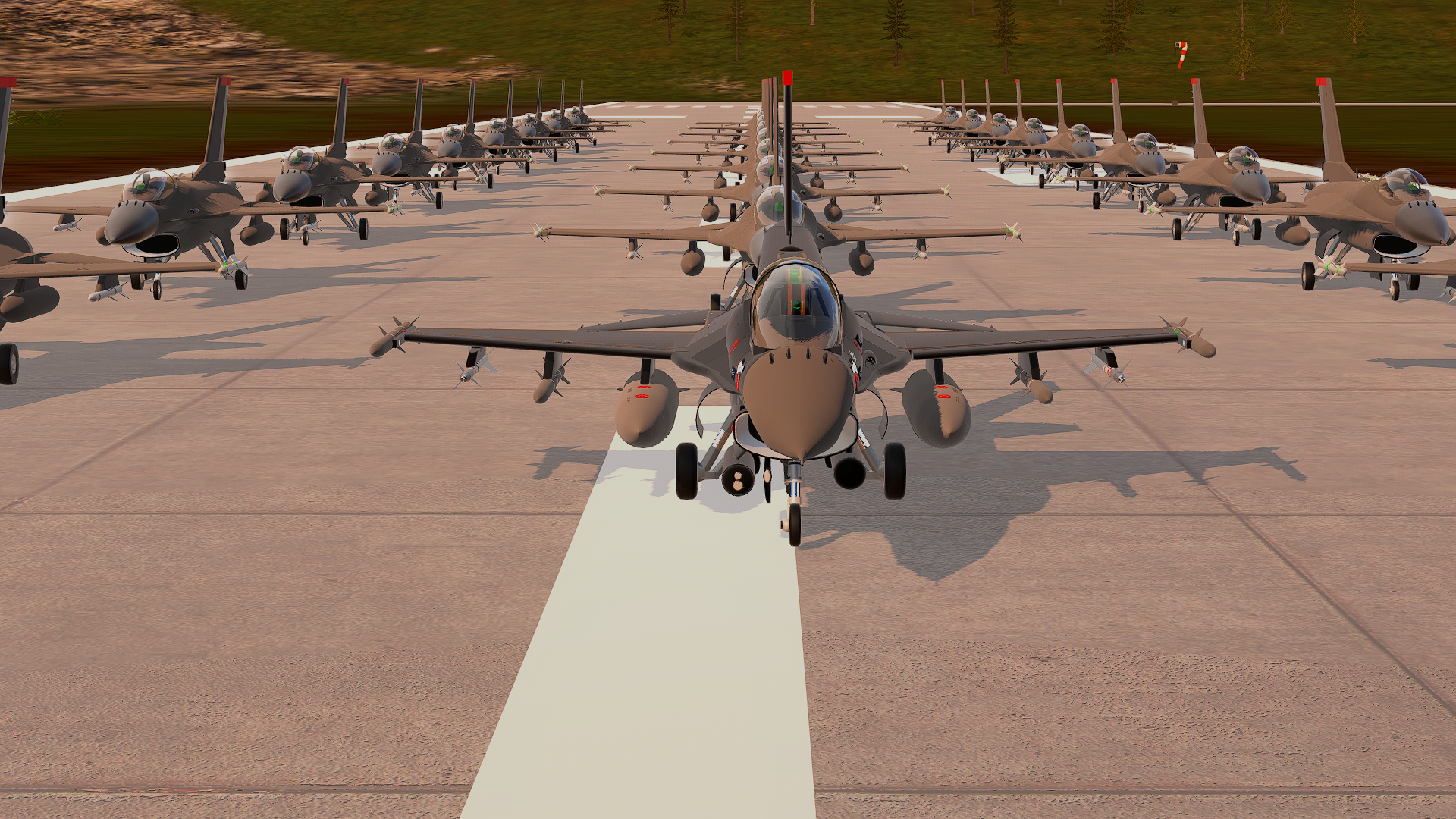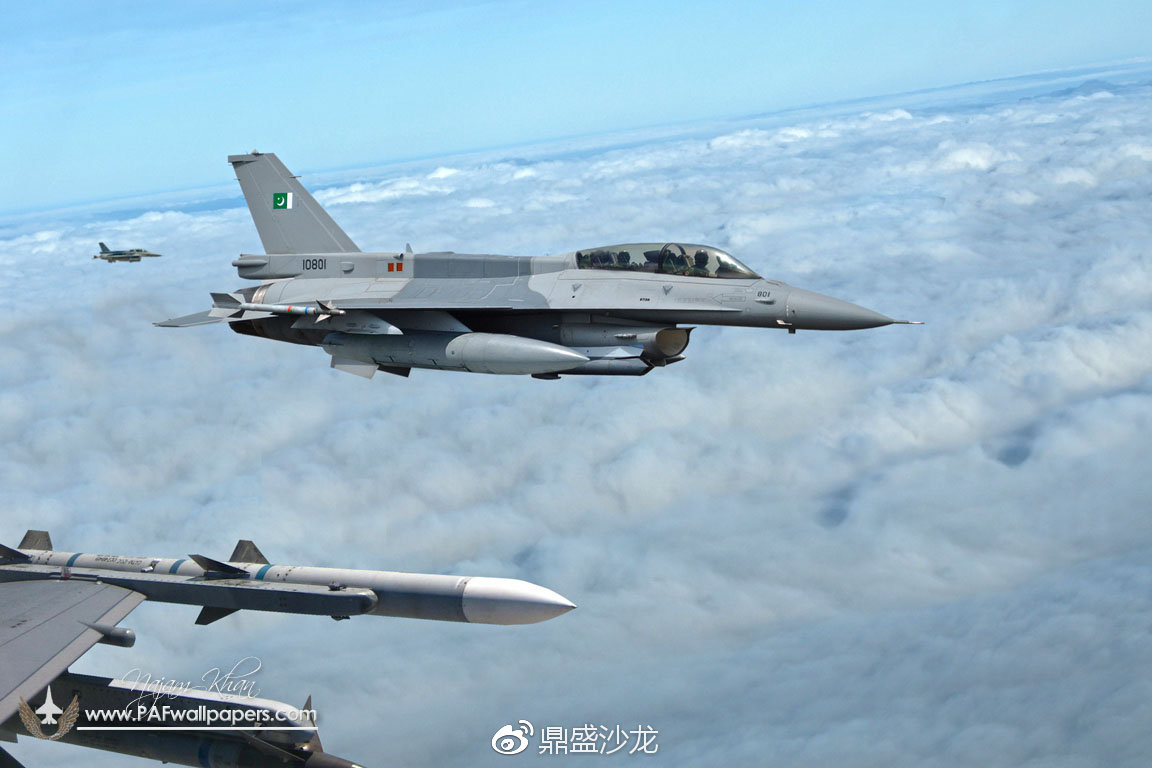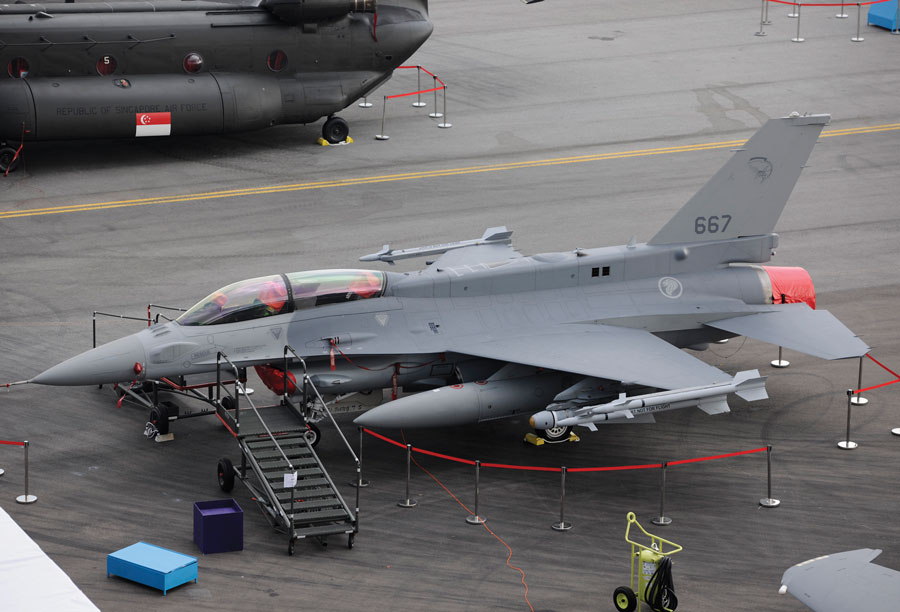 Specifications
General Characteristics
Predecessor

Lockheed Martin F-16C Block52 (Fixed)

Created On

Windows

Wingspan

34.9ft (10.6m)

Length

53.7ft (16.4m)

Height

18.3ft (5.6m)

Empty Weight

N/A

Loaded Weight

42,225lbs (19,153kg)
Performance
Power/Weight Ratio

1.117

Wing Loading

40.5lbs/ft2 (197.9kg/m2)

Wing Area

1,042.0ft2 (96.8m2)

Drag Points

6468
Parts
Number of Parts

918

Control Surfaces

5

Performance Cost

4,347
---