Dedicated to Erik Karlsson (Karlsson who lives on the roof)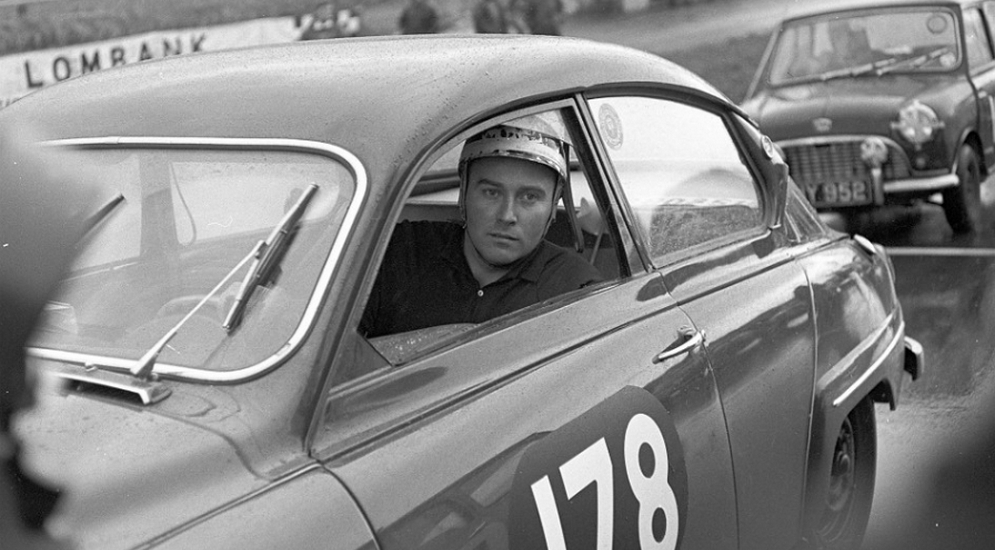 Especially for "Group B Challenge" by @SmSmThe10684
History reference:
Eric Karlsson is a Swedish rally driver for SAAB. He became famous for driving like a madman without pressing the brake. The fact is that the Saabs in those years did not have enough power, so the only way to victory is to go without using the brake. Thus, Karlsson won many Saab races and earned the company the status of a sports car manufacturer. He got the nickname for periodically rolling over, which is not surprising, given that he drove sharp turns on 2 wheels.
It was he who inspired me to create this semi-replica.
Screenshots
As you know, SAAB did not play in Group B, and I thought, what if ... The Saab 99 turbo was taken as a basis, and the first thing was to throw out almost the entire interior and half of the body. And then it began ... To begin with, the body was expanded, almost up to 2 meters, for better stability and wider wheels. The next step was the installation of a strong roll cage and lightweight fiberglass panels, the car also got a new ventilated hood. Then the specialists took up the engine, it is structurally very similar to the standard one, but made of lighter and stronger materials, its volume also increased to 2.4 liters, 2 new turbines were installed, one large and one small to reduce turbolag. A special six-speed manual transmission developed from ghouls was installed, the exhaust was brought out behind the front wheels into the fenders, since in the central tunnel there is now a shaft going to the rear wheels. The center differential is locked here and distributes torque 40/60 in favor of the rear axle. A massive front bumper with a splitter, massive side skirts, flat underbody protection and a rear diffuser with a wing were also installed, all this improves the aerodynamics of the car and the downforce generated at speed is simply colossal. There is also a huge fuel tank at the back that improves weight distribution and there is additional lighting in front. The main sponsors were Erickson, IKEA, Tetra Pak and the famous Oskars Surstremming.
Perfomance
Engine - 2.4L turbo i4
Power - 500hp
Torque - 650H/m
Fuel - 100L
Weight - 1050kg
0-100 - 3.2s
Max speed - 300km/h
Controls
driving
Pitch - accelerate
Yaw - turn
features
Roll - turnlights
Ag8 - lights on
Ag7 - open doors
Ag6 - open bonnet
worcable clutch and gear shift lever
drive modes
LandigGear - offroad mode
Time on riding dirty


It can much more faster
Specifications
General Characteristics
Predecessor

Group B Challenge!

Created On

Windows

Wingspan

6.2ft (1.9m)

Length

14.8ft (4.5m)

Height

5.0ft (1.5m)

Empty Weight

2,129lbs (965kg)

Loaded Weight

2,306lbs (1,046kg)
Performance
Wing Loading

71.4lbs/ft2 (348.7kg/m2)

Wing Area

32.3ft2 (3.0m2)

Drag Points

2126
Parts
Number of Parts

972

Control Surfaces

0
---