---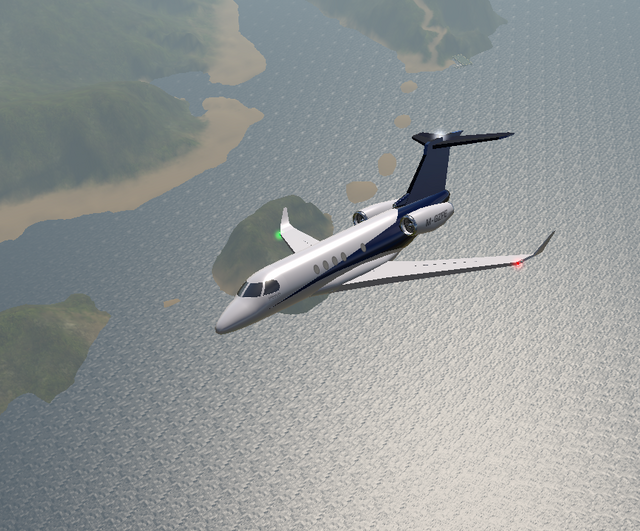 About the Aircraft:
The Embraer Praetor 500 is based on the Legacy 450/500 Platform. The Praetor 500 was announced alongside the October 2018 Praetor 600. Both aircraft were certified in 2019, with deliveries beginning at the end of the year.
Embraer claims the Praetor 500 is the world's most innovative and technologically advanced midsize business jet, thanks to its exceptional range and incredible speed. The Praetor O 500 is considered the fastest in its class, resulting in a smart way to save time and reach more destinations with more comfort compared to the competition.
Additionally, the aircraft has the ability to fly across continents, such as from San Francisco to Gander, from Singapore to Beijing, from Dubai to Bangkok or from Miami to Seattle. Additionally, the aircraft is capable of flying from the US West Coast to Europe with just one stopover. Best-in-class range and cabin altitude will allow you to fly further, save time and feel refreshed upon arrival.
The Embraer Praetor 500 is powered by two Honeywell HTF7500E engines mounted in the rear fuselage, with each producing 6,540 pounds of thrust (13,080 pounds total). This results in the Praetor 500 being able to cruise at a maximum speed of 466 knots for a maximum range of 3,340 nautical miles (3,844 miles / 6,186 km) at a maximum altitude of 45,000 feet.
The Praetor 500 has a takeoff distance of just 4,222 feet and a landing distance of 2,086 feet. This results in the Praetor 500 being able to fly between smaller airports than the competition with similar specifications.
The Praetor 500 has a maximum takeoff weight (MTOW) of 37,567 pounds and a maximum payload of 2,921 pounds. The Embraer Praetor 500 starts at a modest price of just under $17 million, with options bringing the total price to just under $20 million. For about the same price you can buy a Legacy 450 and upgrade it to the Praetor Configuration 500 for $500,000. Pre-owned prices for the Praetor 500 are very stable as there are very few aircraft produced.
---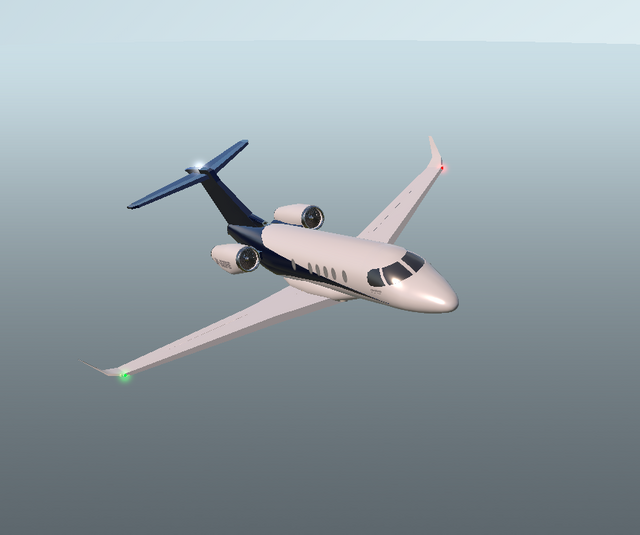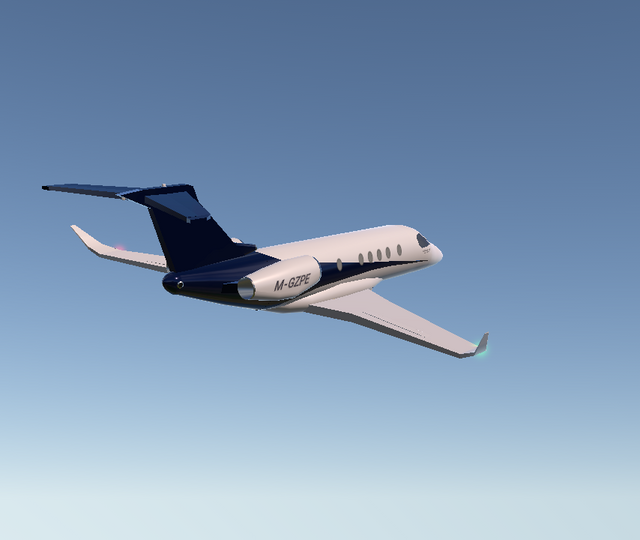 Actual Sample: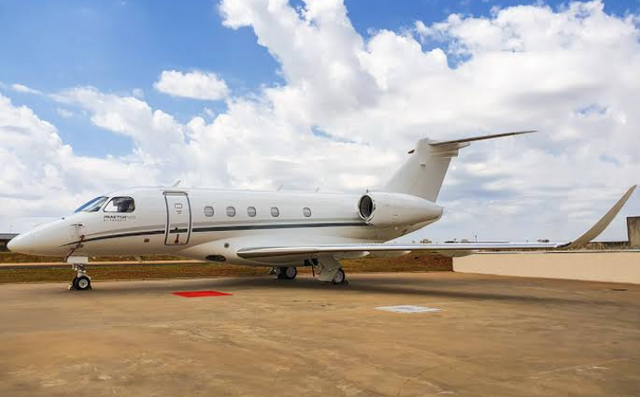 Image Credit: Revista Força Aérea
---
This aircraft follows all the basic AI requirements. It is specially designed for Artificial Intelligence [AI] to simulate air traffic, it is able to land and take off with extreme precision at the main airports in the game, it is also a playable aircraft, you can enjoy air collisions, target shooting or just enjoy of a more realistic air traffic.
How to make it operational:
Step 1: Download and save this aircraft to your collection
Step 2: Activate in-game AI air traffic in sandbox mode and wait patiently on the ground until the aircraft is spawned
If the aircraft is not spawning, remove decorative details such as lights, letters and numbers on the fuselage, then repeat the process again until the aircraft is spawned in your skies.
---
Controls: Standard
Thank you for your attention, Good flight!
Specifications
General Characteristics
Predecessor

Embraer EMB-550 Legacy 500

Created On

Android

Wingspan

100.4ft (30.6m)

Length

97.1ft (29.6m)

Height

32.9ft (10.0m)

Empty Weight

N/A

Loaded Weight

28,210lbs (12,796kg)
Performance
Power/Weight Ratio

4.779

Wing Loading

21.7lbs/ft2 (106.2kg/m2)

Wing Area

1,297.1ft2 (120.5m2)

Drag Points

7785
Parts
Number of Parts

91

Control Surfaces

9

Performance Cost

508
---